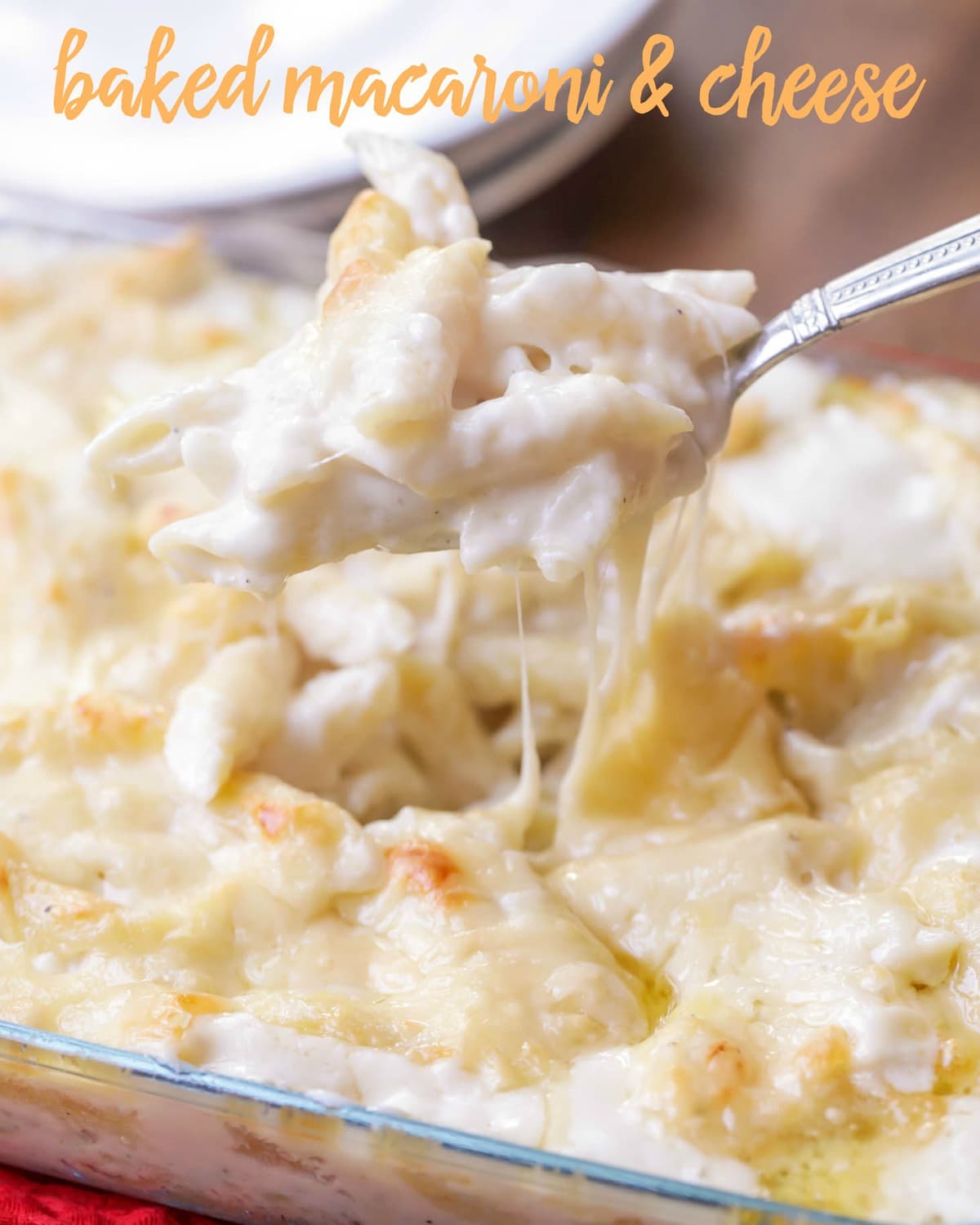 Happy August, friends and I hope you guys are hungry right now. Today, we are sharing a recipe that we have made at least 4 times in the last 6 weeks. We made it for the first time a few months ago but it was loved so much by all, that we've made it several more times for family gatherings. It's a Baked Macaroni and Cheese recipe that is so tasty and cheesy. We've been long-time fans of macaroni and cheese so you better believe everyone – kid and adult – loved this recipe!
Regular o'l Macaroni can get old and boring quick, so we went on a hunt for an easy homemade recipe that we thought the kids would like. We had already found other macaroni and cheese recipes we love (like this classic Homemade Macaroni and Cheese and this other white sauce Macaroni and Cheese) but we were up for finding another great one, and we did. This recipe is simple, baked, and oh so cheesy. I know a Baked Macaroni and Cheese isn't alway thought of, but I can promise you this dish is sure to be a hit at your home.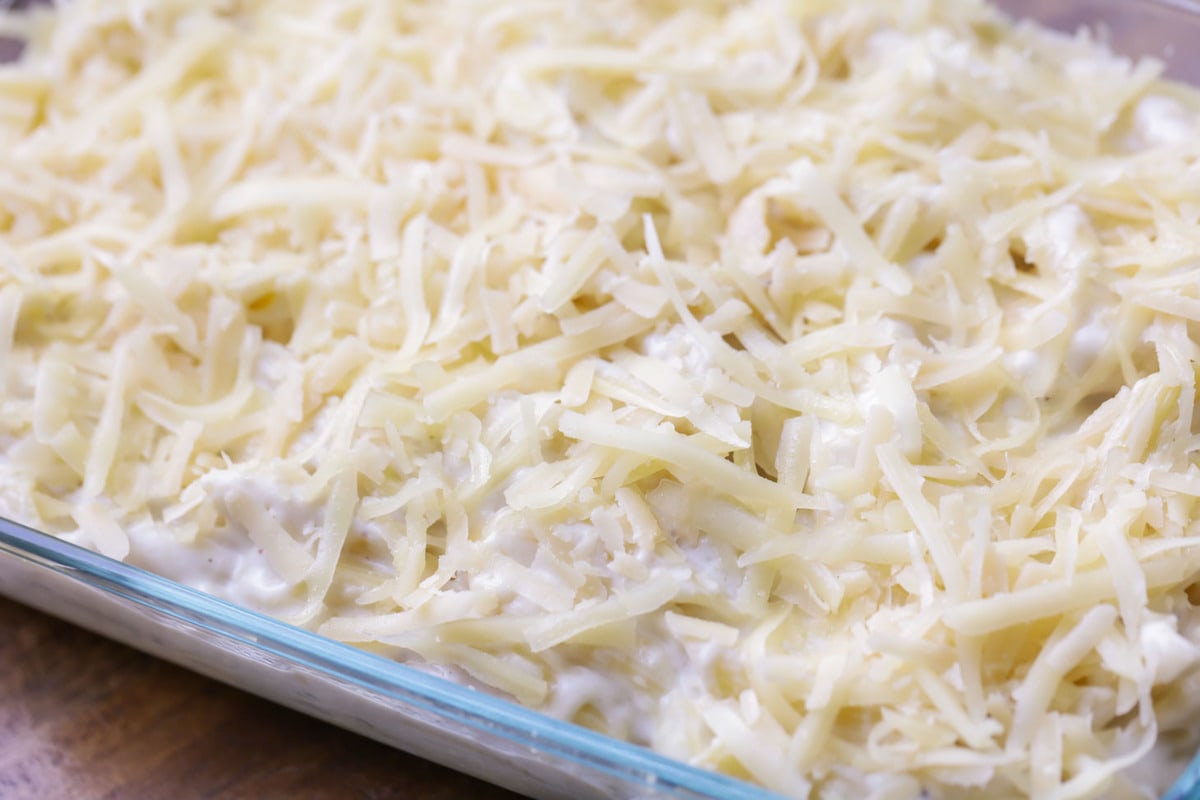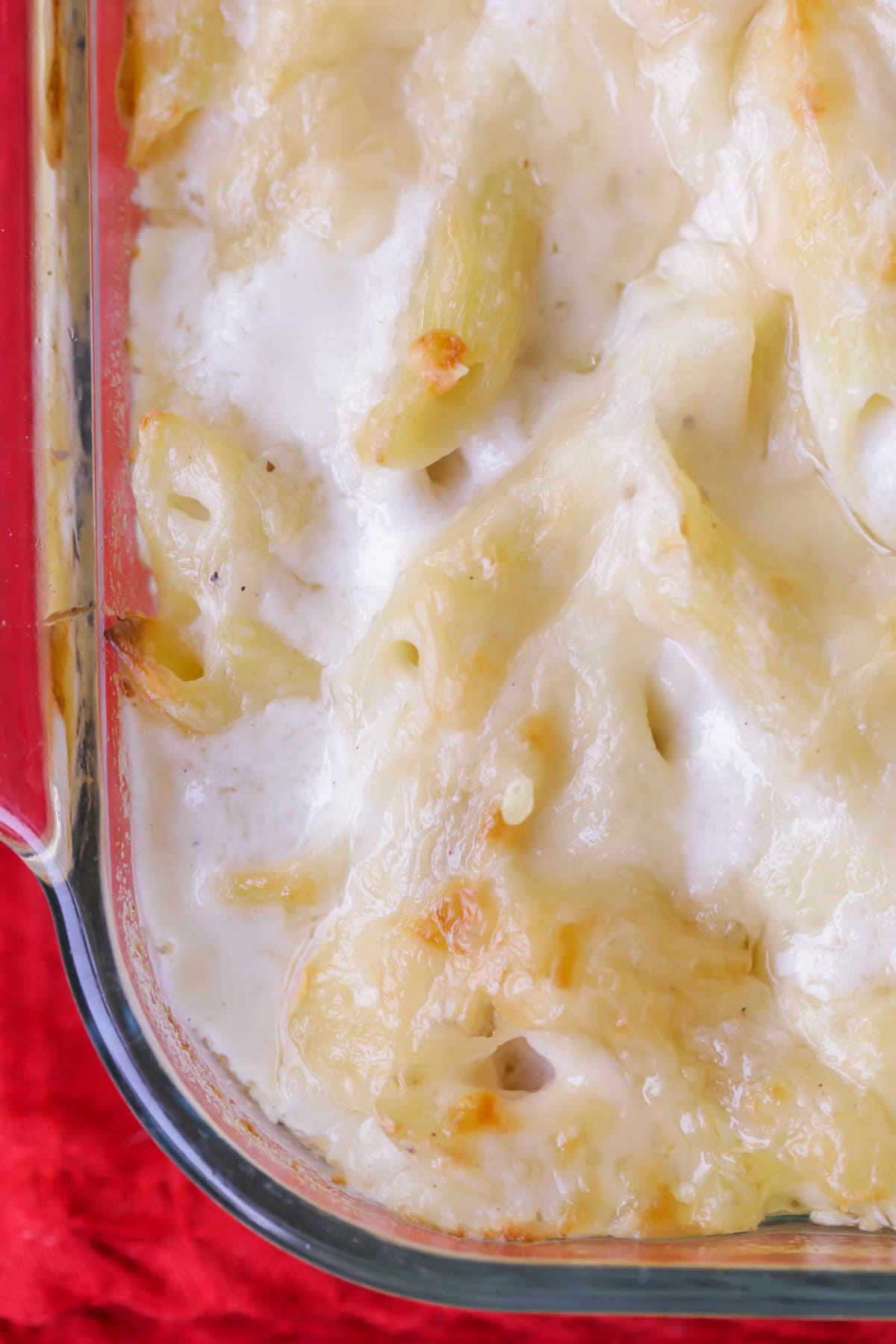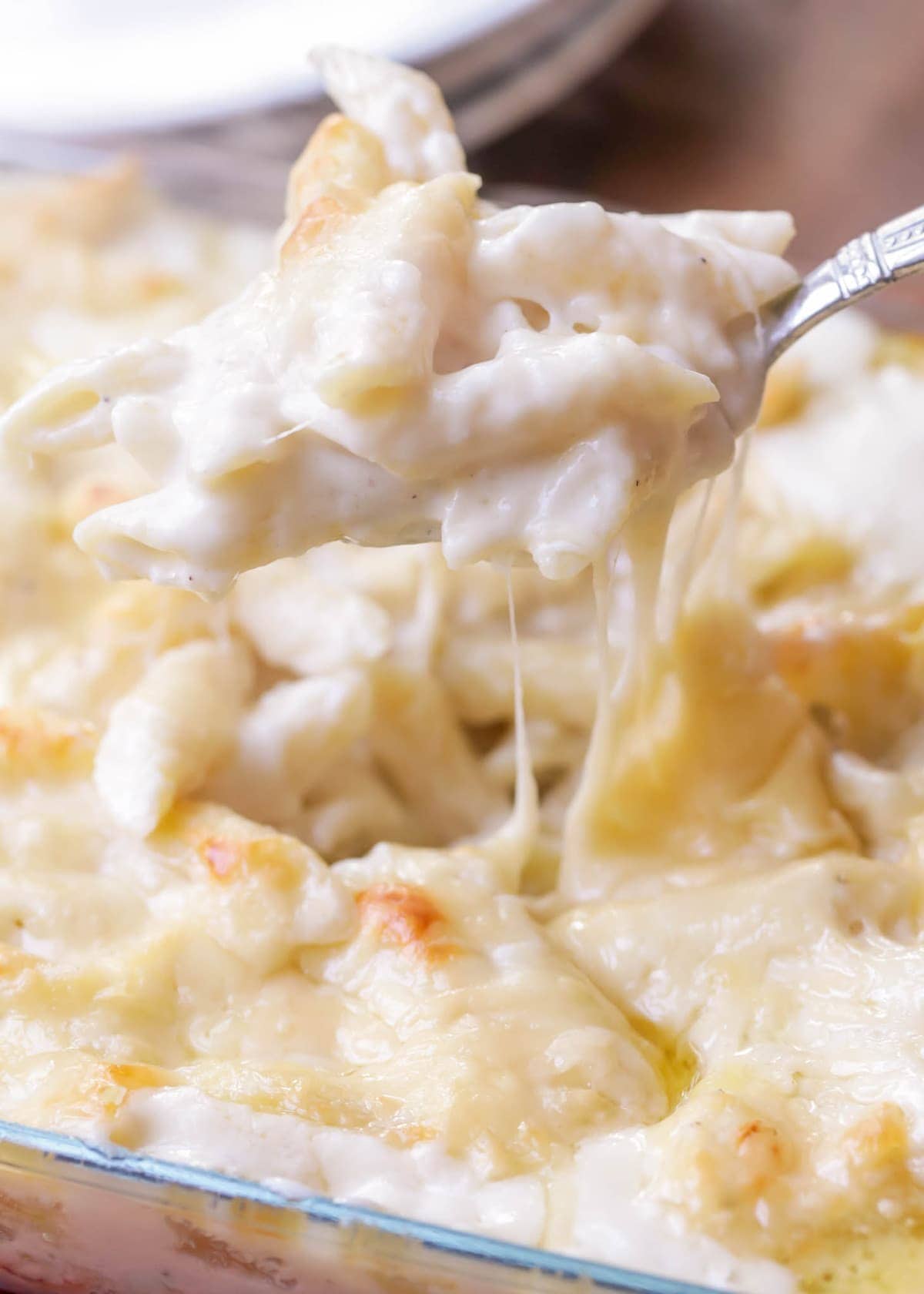 This is a great dish to make ahead and bake when ready. It would make an excellent meal to surprise a neighbor with too and as always, a great dinner idea any night!
For more pasta dishes check out:
Baked Macaroni and Cheese Recipe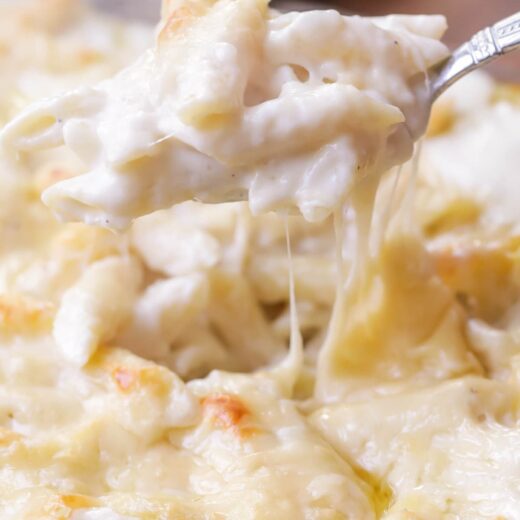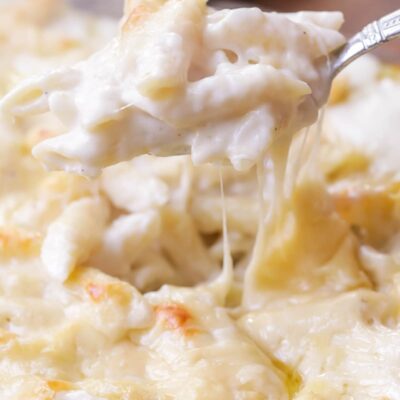 Baked Macaroni and Cheese - a delicious, cheesy meal perfect any night and one that the whole family will love (and devour in no time!)
Ingredients
3/4

lb

penne

3

cups

whole milk

4

tbsp

unsalted butter

1/3

cup

flour

1

pinch

nutmeg

1/2

cup

heavy cream

1

cup

shredded parmesan

1

cup

shredded Swiss cheese

2

tbsp

freshly grated Parmesan Cheese

Coarse salt and freshly ground black pepper to taste
Instructions
Cooking penne until al dente, or slightly underdone. Drain and set aside.

While the pasta is cooking, heat milk in a small saucepan. Keep warm, but do not let it simmer.

In a separate saucepan, melt your butter. Add flour to melted butter and stir 1-2 minutes, until butter-flour mixture is golden. Slowly whisk in your warm milk. Add nutmeg, salt, and pepper. Cook over medium heat, whisking often, until thickened - about 10 min. Remove from heat.

Add heavy cream and ½ cup of your swiss and ½ cup of parmesan cheese. Stir until cheese is completely melted.

Combine pasta with cheese sauce. Pour into a large buttered baking dish. Top with remaining cheese and Parmesan. Cover dish with foil. Bake at 400 for 10 -15 minutes.

Remove foil and continue baking until cheese is golden brown.

Remove from oven and let cool for at least 10 minutes before serving.
Adapted from Magical Recipes
TRIED & TRUE FINDINGS:
DIFFICULTY: easy
HOW MANY DOES IT FEED: 8-10
ANY CHANGES MADE: used penne pasta, replaced gruyere cheese with parmesan and swiss. Baked a few extra minutes.
ANY SUGGESTIONS FOR NEXT TIME: none
ENJOY!