Dinner can be the hardest time of the day when everyone is tired and hungry. I can attest that the mom feels the same way and often is not excited about having to come up with a dinner everyone will enjoy. Having a weekly menu plan has helped me with that, but I don't always stick to it, which means I'm trying to think of a yummy dinner idea all the kids will eat. That is usually when I bust out one of our favorite pasta dishes. We made Spaghetti, Fettuccine Alfredo, and Penne Pasta a lot, but we recently tried a recipe for Triple Cheddar Chicken Pasta (from Homemade by Holman) that was amazing and fairly simple.
We modified it a bit but with cheese, chicken and pasta it was a hit with the entire family. Unfortunately, we have a few picky eaters, so it's always nice to find a recipe everyone will eat. This usually only happens with pastas and Mexican food for our crew, but I'll take it. 😉
See below for proof that this cheesy chicken recipe looks amazing!!
MY OTHER RECIPES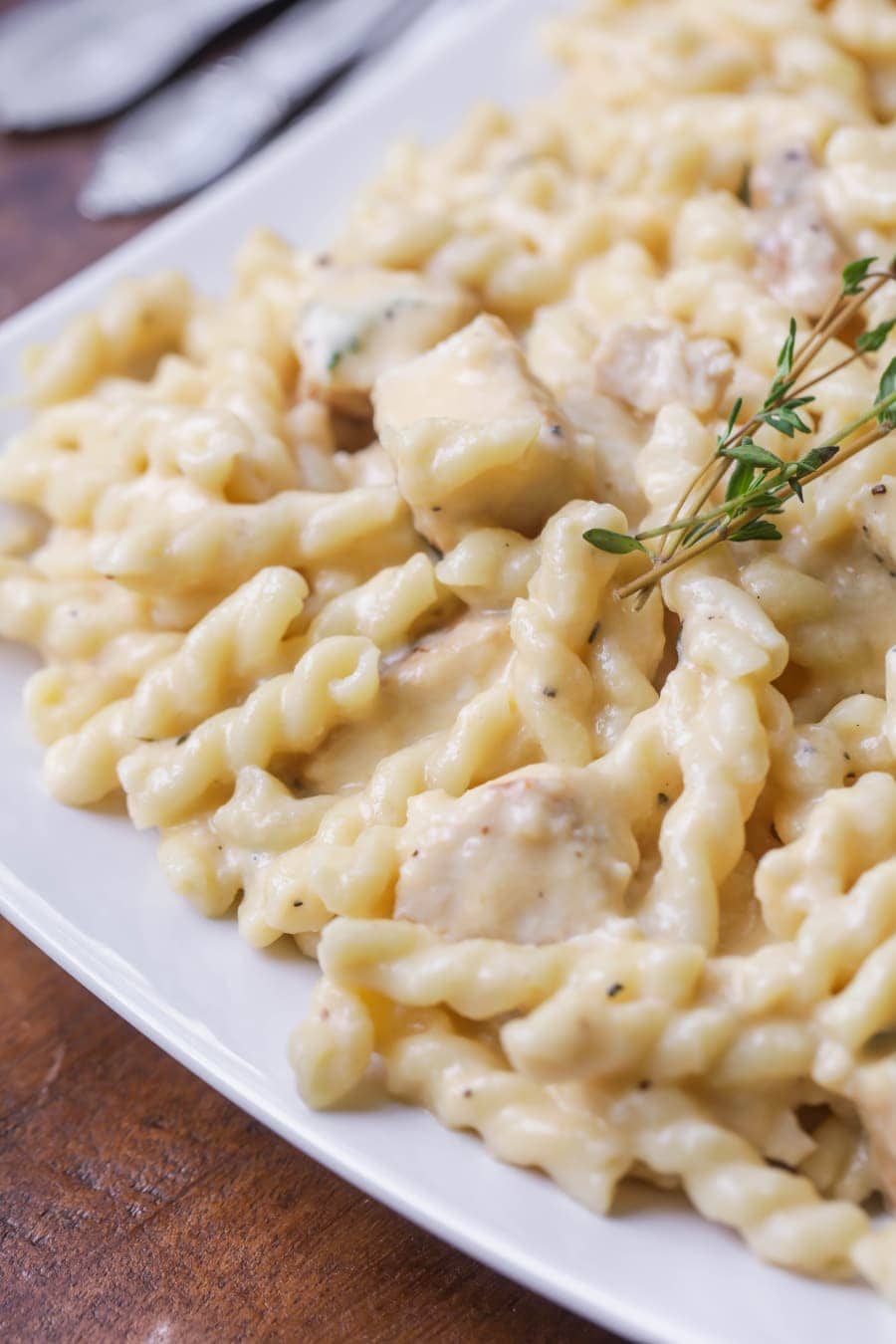 To round out the meal we usually have a bread of sorts (we love this cheesy garlic bread), a salad and some fruit.  It's perfect for company or Sunday dinner and can be mostly made with ingredients that are usually on hand.
Triple Cheddar Chicken Pasta:
Triple Cheddar Chicken Pasta
Triple Cheddar Chicken Pasta - this creamy, cheesy pasta dish is simple and will be a hit with the entire family!
Ingredients
For chicken:
2-3 boneless, skinless chicken breast (cut into 1 inch pieces)
1 TB fresh thyme
olive oil
salt and pepper
For the pasta:
1 pound fusili pasta or rotini
2 TB butter
2 TB flour
2 teaspoons minced garlic
2 cups milk
1 cup shredded triple cheddar cheese
2 TB fresh thyme
1 TB oregano
¼ cup grated Parmesan cheese
Instructions
Cook pasta as directed on box to al dente.
While pasta is cooking, add oil to a pan and add chicken pieces. Sprinkle on thyme, salt and pepper and cook until chicken is cooked through.
In a separate pan, add butter and cook on medium heat. Once melted, add flour and whisk together. Add garlic and cook for a few minutes, followed by the milk. Cook until thickens and then add cheese and stir to melt.
Then, add chicken pieces and pasta to the sauce and mix until well combined. Sprinkle on thyme and oregano. Top with grated Parmesan cheese and serve warm. ENJOY!
Recipe adapted from Homemade by Holman. 
This is another pasta recipe we loved as well:
Cheesy Garlic Tortellini Pasta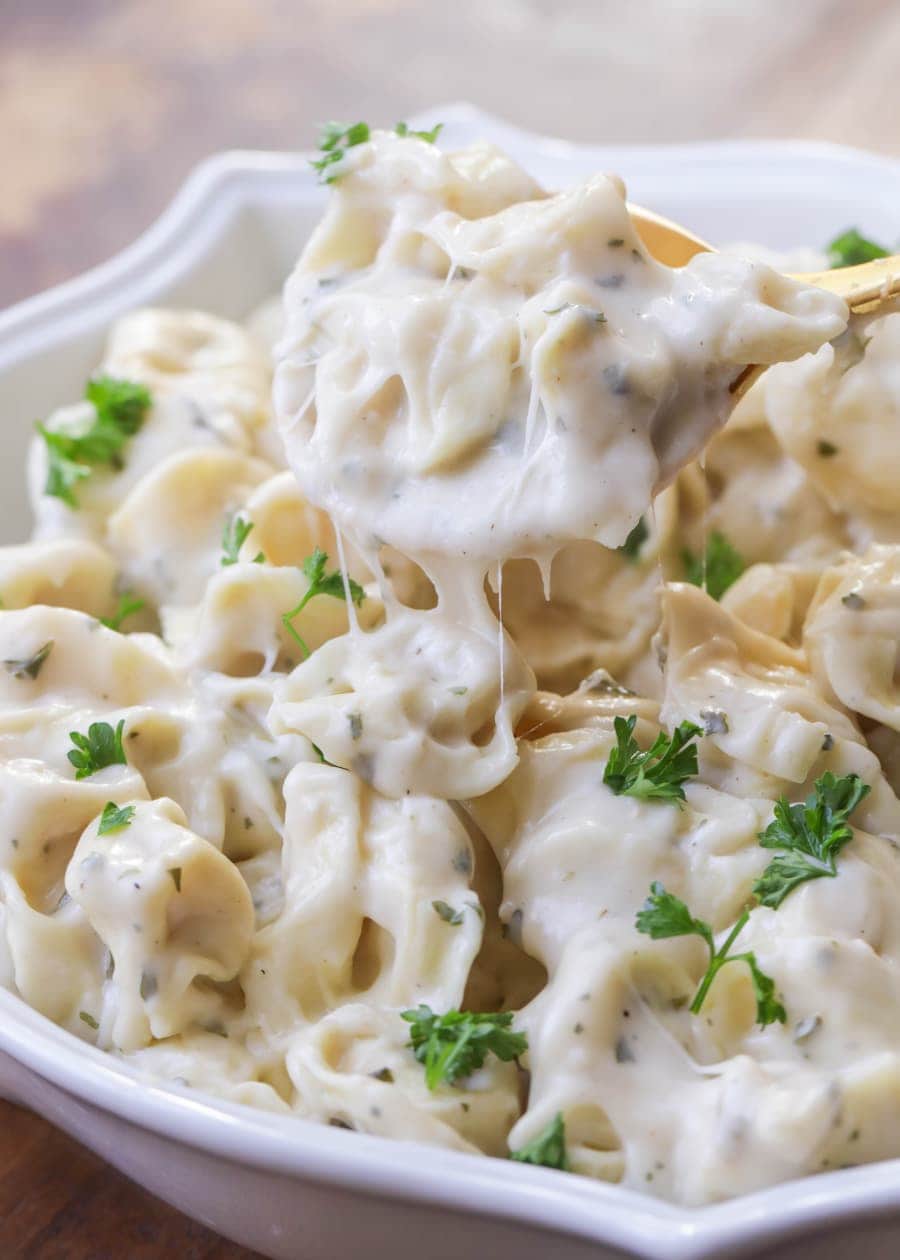 For more pasta dishes, check out:
ENJOY!