Covered in a delicious homemade sauce, and ready in 20 minutes, this Cheesy Garlic Tortellini pasta recipe will make you a hero on busy weeknights! It's by far one of our family's favorite tortellini recipes!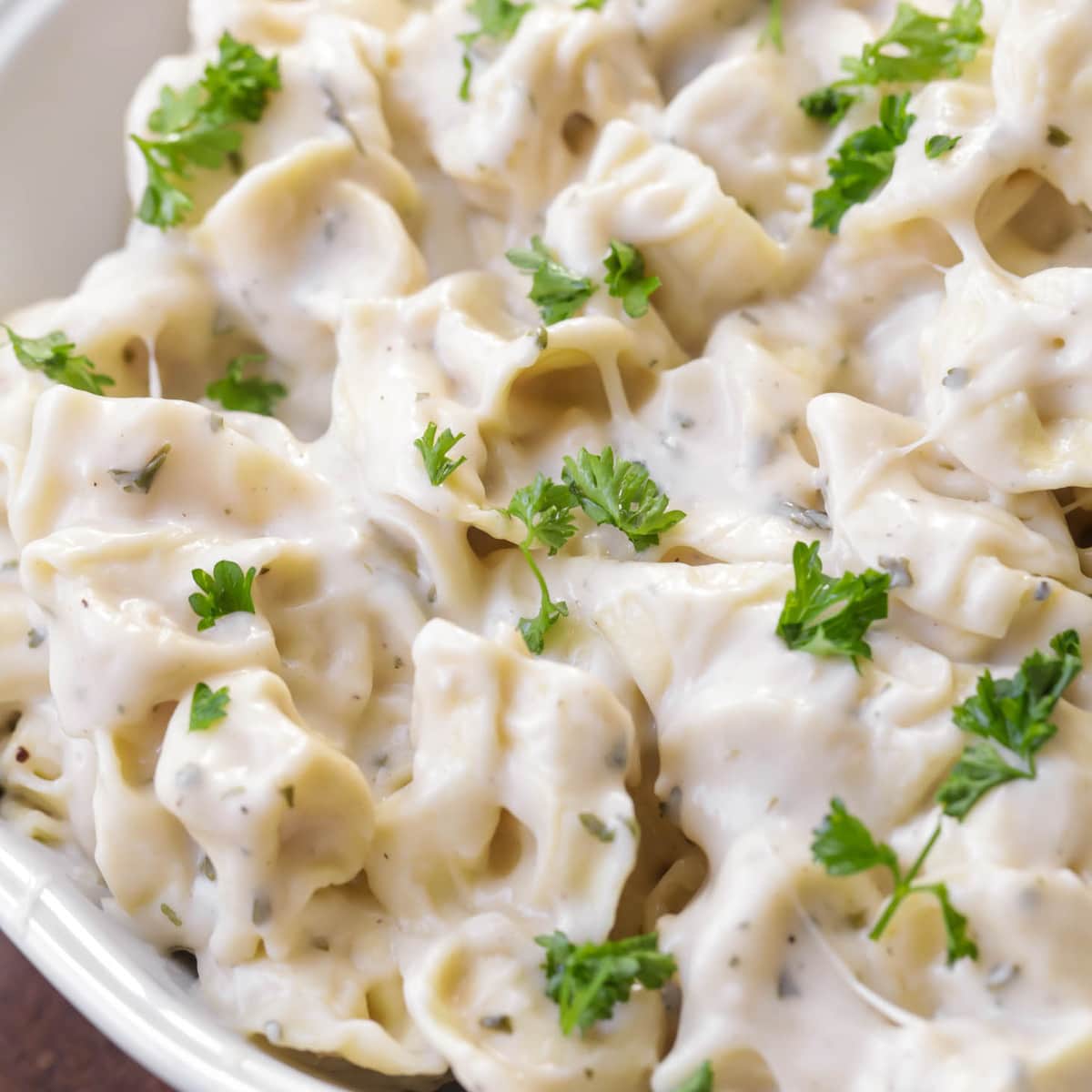 Tortellini Pasta
I'm always looking for simple dinner ideas that the whole family will love, and always have luck with pasta recipes. From spaghetti to fettuccine, I like to add one of these pasta recipes to the weekly menu plan because they're usually simple and something all of my kids will eat.
This recipe was inspired by our Creamy Penne Pasta recipe that we make at least once a month. I love tortellini and was trying to get my kids to like it, so I decided to use tortellini noodles in this recipe, and it was a hit!
This Cheesy Garlic Tortellini Pasta is now a new dinner recipe that the kids loved! Since there are so many varieties of tortellini (meat filled, cheese filled, etc.), I'm hoping we can try out other versions as well.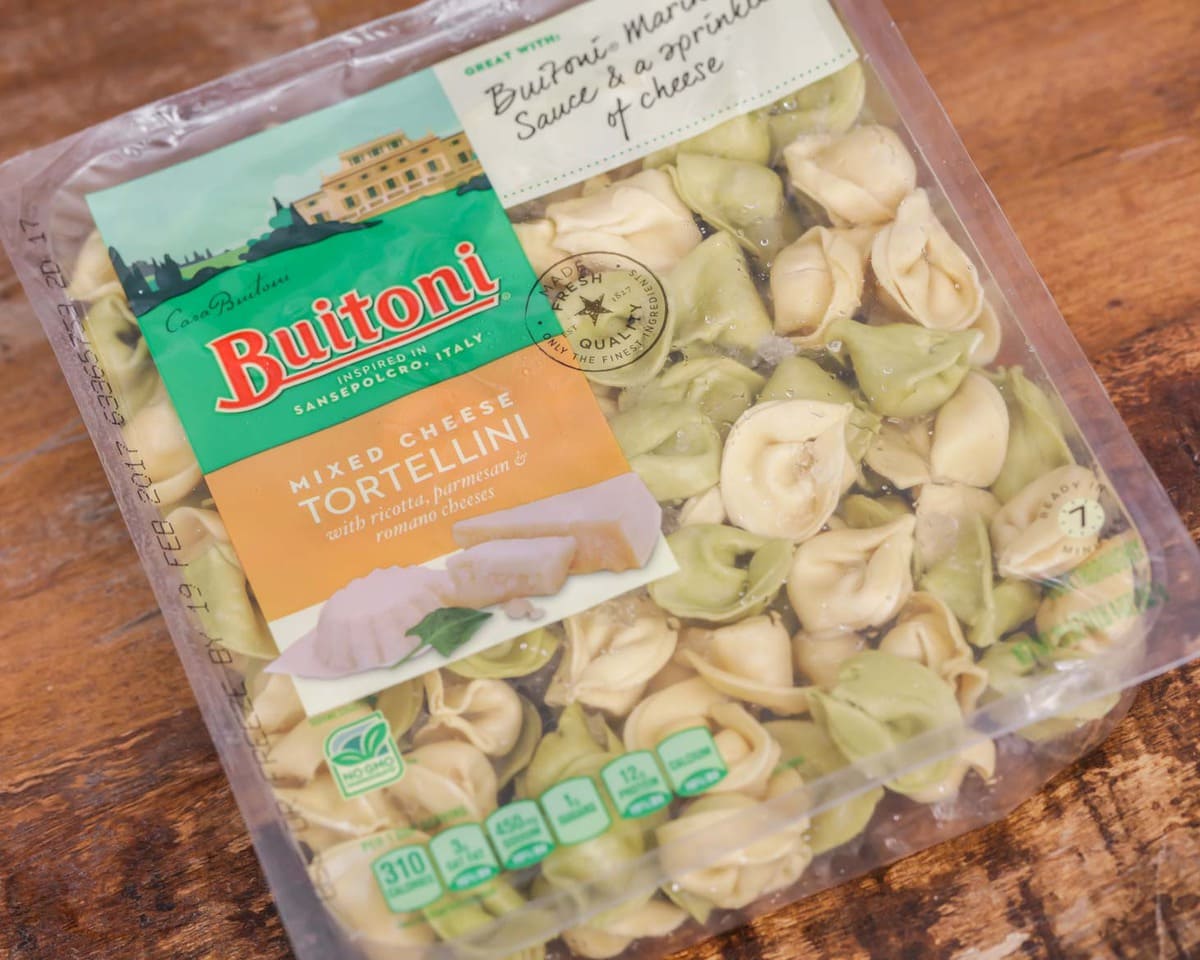 How to Cook Tortellini
The package will likely have directions on it, but here are some general instructions:
A good rule of thumb for the water to tortellini ratio is 1 quart of water for every 4 ounces of pasta. Knowing that, you will bring your water to a boil, and add salt to taste (if you like).
Gently stir in tortellini and cook for 5-6 minutes, or until noodles are tender. Drain and set aside until sauce is ready.
Cheese Tortellini Sauce
This cheesy white sauce is to die for. You can easily use it over any type of pasta, but it was DIVINE paired with cheese filled tortellini. It only requires 6 ingredients, and they're ones I typically always have on hand (win, win)!
butter
garlic
flour
chicken broth
milk
parmesan cheese
Just melt the butter in a saucepan, add the garlic and sauté for a minute, then add the flour and cook for a minute. Stir in the milk and chicken broth and stir until it boils and thickens. Add the parmesan cheese, stir until the cheese is totally melted, and voila!
Add your pasta (in this case, cheese tortellini) to the sauce, flavor with a little salt and pepper, and sprinkle with some fresh parsley. That's it! Easiest pasta recipe and it's ready in no more than 20 minutes!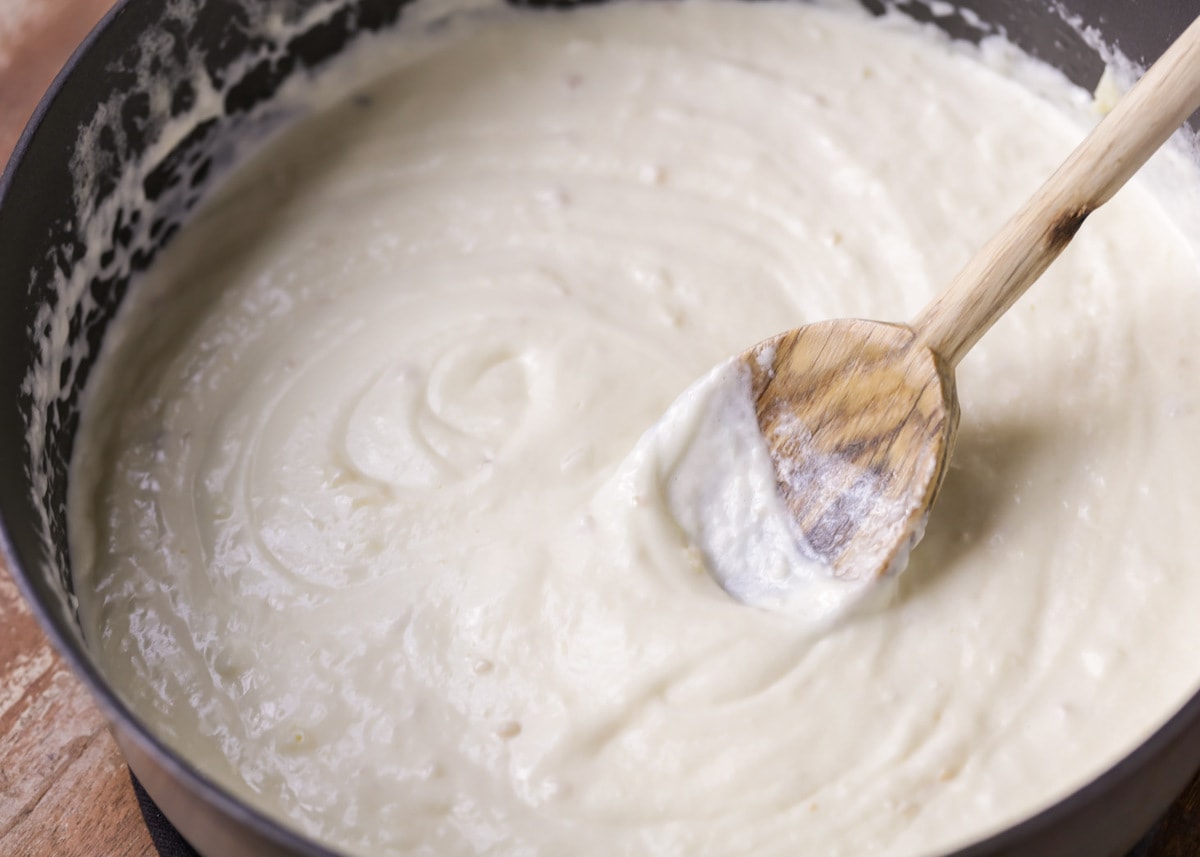 Can I use dry tortellini?
Yes! You can use dry tortellini, or any type of pasta for that matter. But we definitely prefer the flavor of fresh cheese tortellini (and it's faster to cook)!
I know I've already said it a million times, but everyone in my family LOVES this recipe, and it's always a good day when you make a dinner recipe that everyone loves. 🙂 Try it for yourself, and let me know what you think!
Can you add veggies to this cheesy tortellini?
Of course you can! Some of our favorites to add to this dish include chopped asparagus, broccoli, zucchini and peppers. Just add the veggies already steamed when you add the pasta to the recipe.
How to store tortellini?
Place leftover tortellini in an air-tight container and place in the fridge for up to 4-5 days. Reheat in the microwave or by reheating on the stove. You may need to add a little bit of broth to thin out sauce.
Where can I buy tortellini pasta?
Most grocery stores carry fresh tortellini, but sometimes it can be tricky to find. It won't be in the same isle as dry pasta. I've usually seen it near the refrigerated meats and cheeses. 😉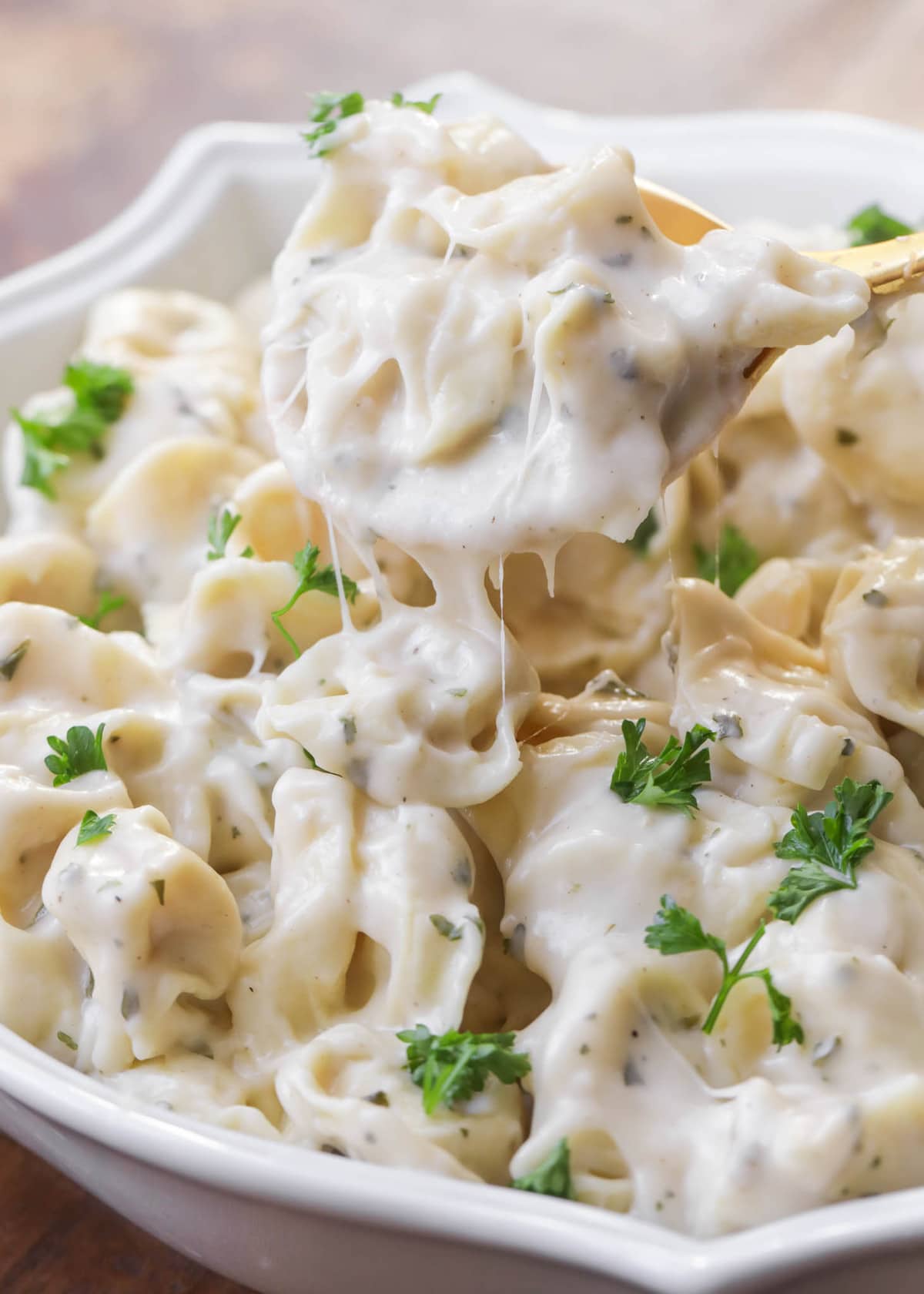 what to serve with tortellini pasta?
So many great sides go with this tortellini, but here are some of our favorites:
For more tortellini recipes: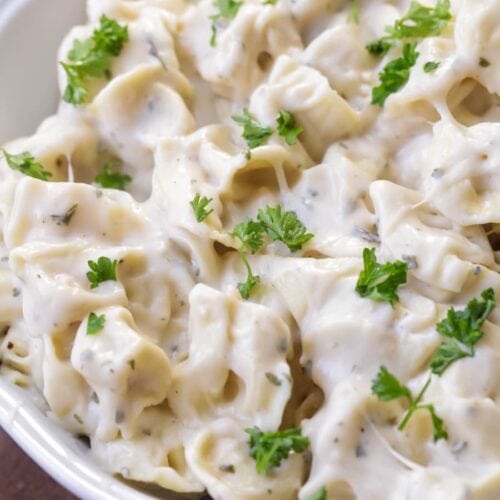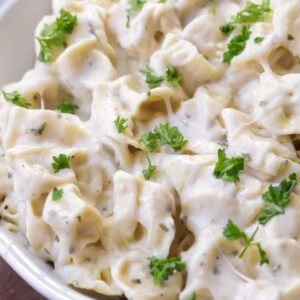 Cheesy Tortellini Pasta Recipe
Covered in a delicious homemade sauce, and ready in 20 minutes, this Cheesy Garlic Tortellini pasta recipe will make you a hero on busy weeknights!
Ingredients
20

oz

cheese tortellini

3

tbsp

butter

2

tsp

minced garlic

3

tbsp

flour

1

cup

chicken broth

1

cup

milk

1/2

cup

grated parmesan cheese

salt and pepper to taste

2

tsp

fresh parsley

chopped
Instructions
Cook tortellini according to packaged directions.

Melt butter in a medium sauce pan, add garlic.

Cook for 1 minute over medium heat

Add flour and cook for an additional minute, stirring constantly.

Add milk and broth, stirring constantly. Cook until sauce boils and thickens.

Add parmesan cheese. Add desired salt and pepper. Continue stirring until cheese has melted.

Add cooked tortellini to sauce, and gently mix until coated. Sprinkle with fresh parsley