Don't miss a thing – Sign up for the Lil' Luna Newsletter today!
My kids are picky eaters, and it's starting to drive me up the walls.
I'm sure many of you can relate because I'm constantly asked for simple dinner ideas that the whole family will love. I try to come up with as many of those, which is why I end up making a lot of pasta dishes. You see, pasta always goes over pretty well with my kids, which means we end up having it at least one night a week. From spaghetti to fettuccine, I like to add one of these pasta recipe to the weekly menu plan each week because they're usually simple and something all of my kids will eat. Maybe it's because cheese and pasta are usually involved and those are simple ingredients kids love. I had that in mind when I was coming up with today's recipe. It was inspired by our Creamy Penne Pasta recipe that we make at least once a month. I love tortellini and was trying to get my kids to like it, so I decided to use tortellini in this recipe and it was a hit. This Cheesy Garlic Tortellini Pasta is now a new dinner recipe that the kids loved! I'm glad it worked out and since there are so many varieties of tortellini, I'm hoping we can try out other versions as well.
MY OTHER RECIPES
Here is the printable recipe:

Cheesy Garlic Tortellini Pasta
Ingredients
1 - 20 oz. box cheese tortellini
3 TB butter
2 tsp. minced garlic
3 TB flour
1 cup chicken broth
1 cup milk
½ cup grated parmesan cheese
salt and pepper to taste
2 tsp fresh parsley, chopped
Instructions
Cook tortellini according to packaged directions.
Melt butter in a medium sauce pan, add garlic.
Cook for 1 minute over medium heat
Add flour and cook for an additional minute, stirring constantly.
Add milk and broth, stirring constantly. Cook until sauce boils and thickens.
Add parmesan cheese. Add desired salt and pepper. Continue stirring until cheese has melted.
Add cooked tortellini to sauce, and gently mix until coated. Sprinkle with fresh parsley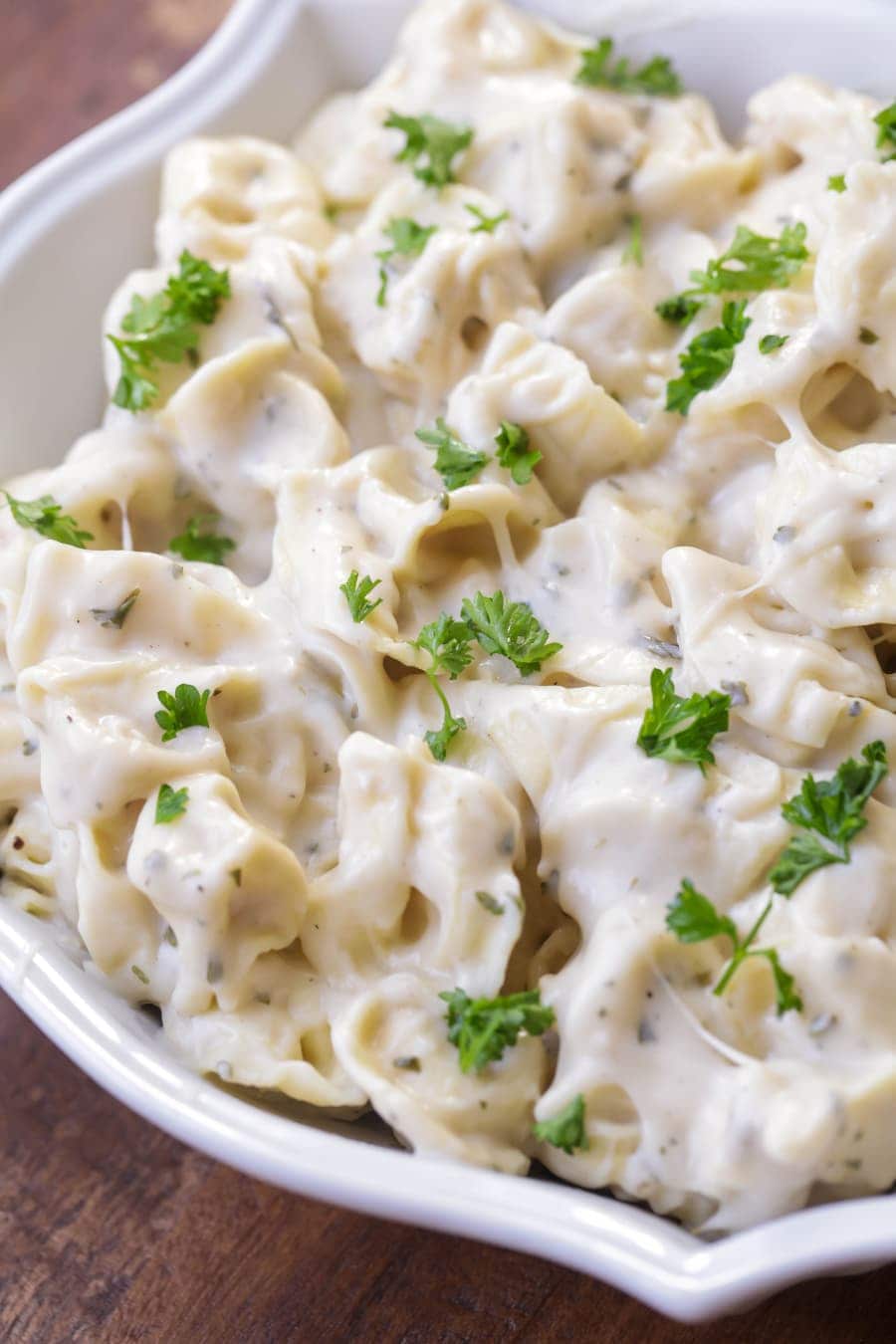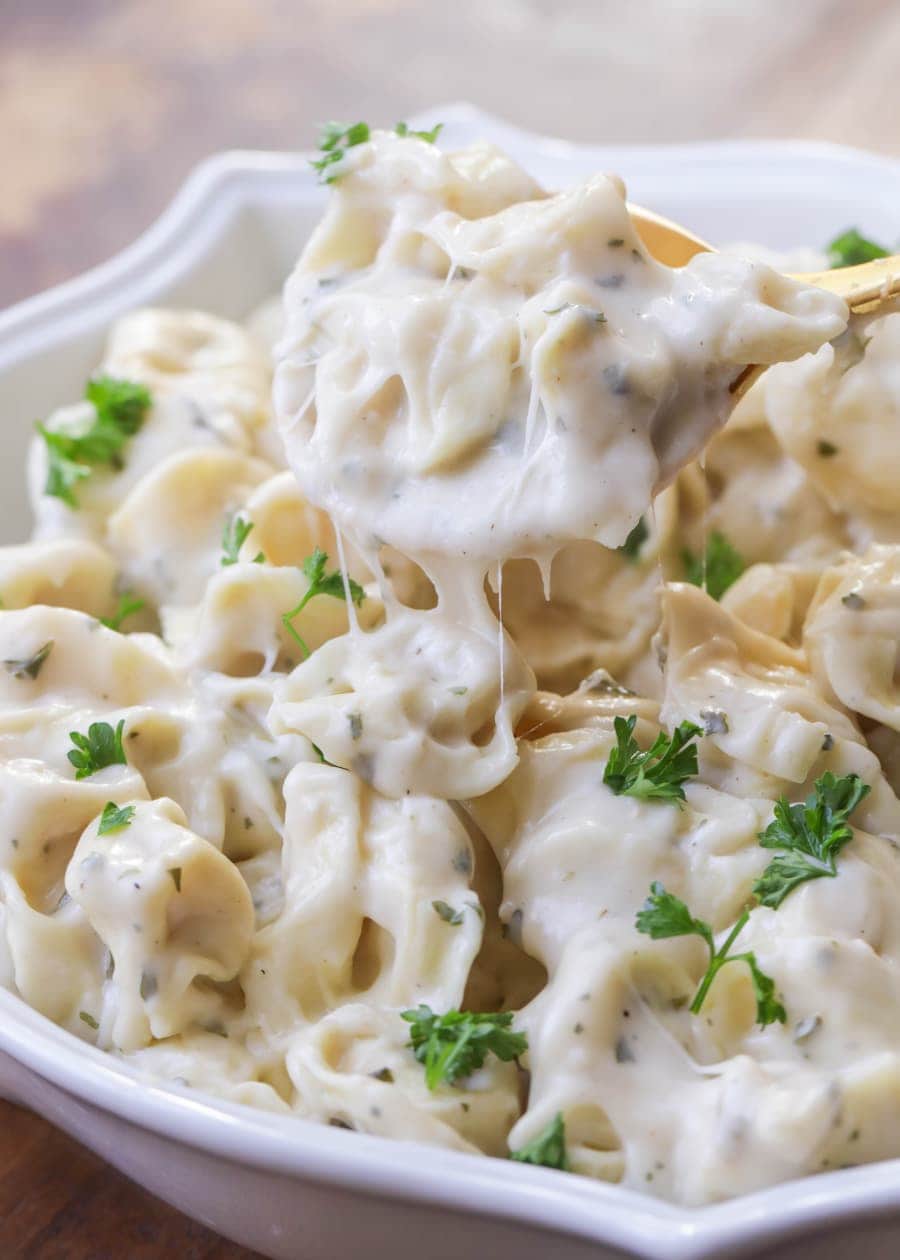 YAY for recipes the whole family will eat!!
For more fav pasta dishes, check out these recipes…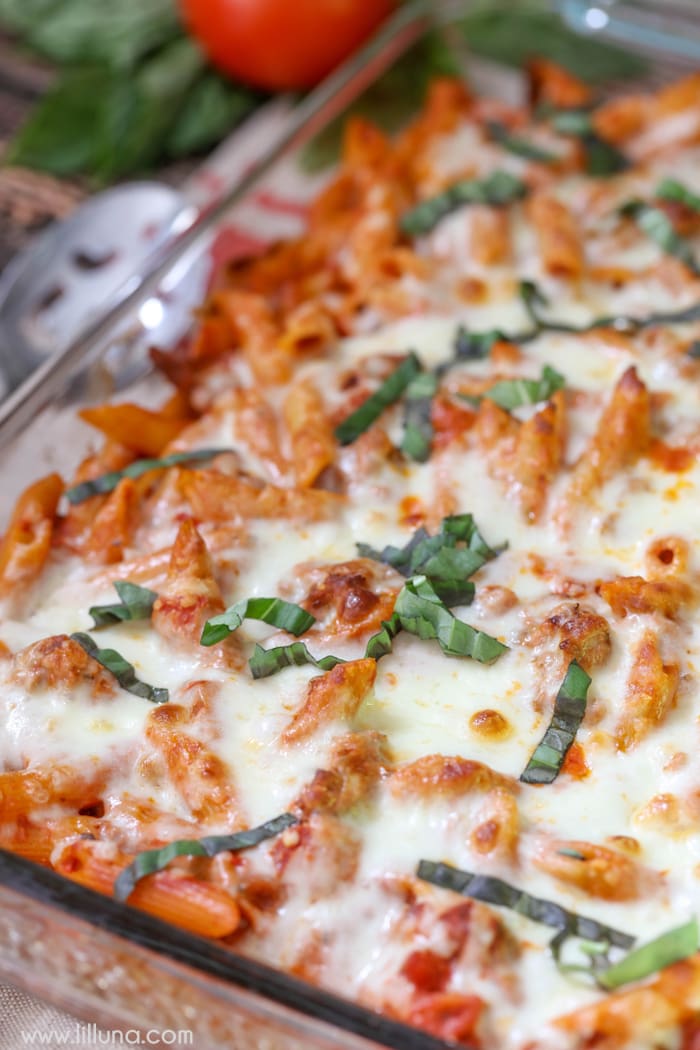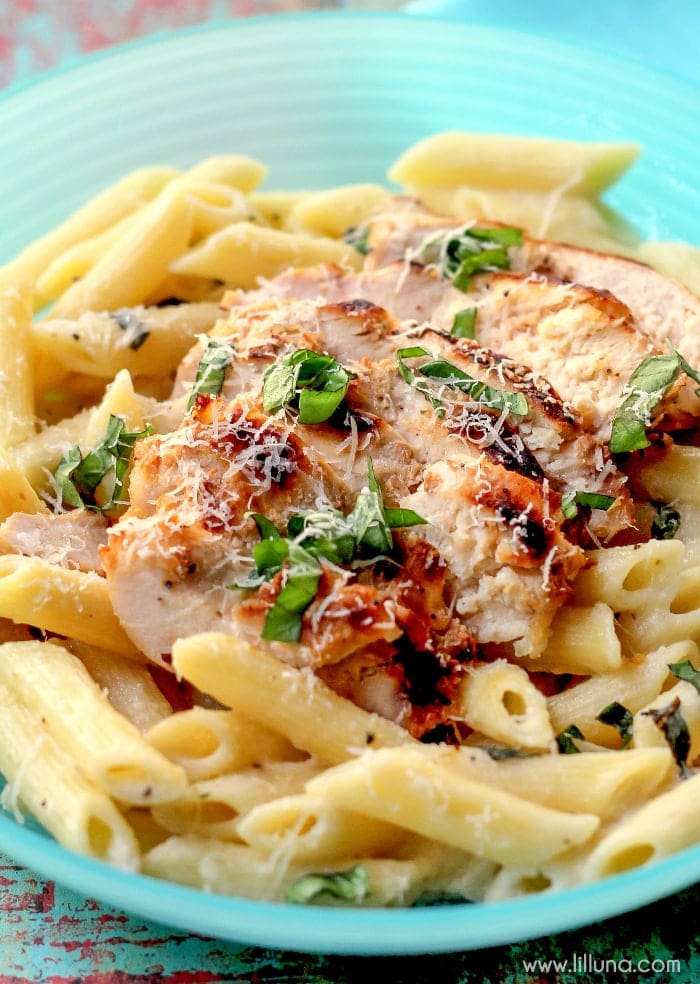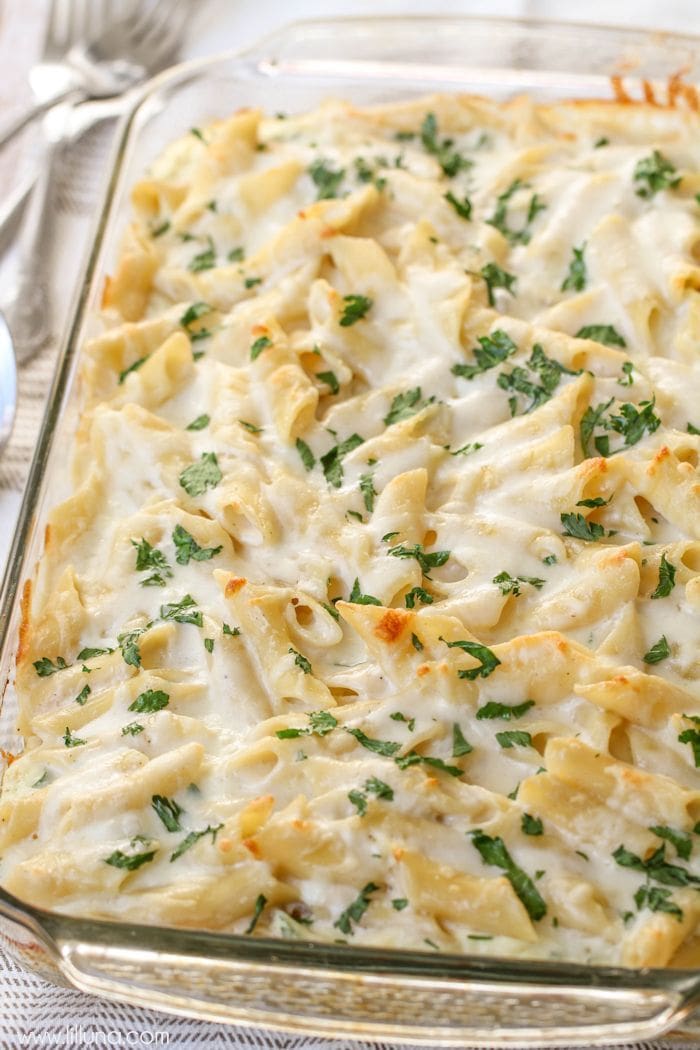 For all dinner ideas go HERE.
For all recipes go HERE.
For even more great ideas follow me on Facebook – Pinterest – Instagram – Twitter – Periscope – Snapchat.
ENJOY!