Have you ever had a Tortellini Soup?! If not, I'm telling you right now to drop everything you're doing and add it to your weekly menu plan. It is seriously so stinkin' delicious and with the weather cooling down, it will be the most satisfying soup recipe you try. I absolutely LOVE soup season and am so excited for cooler weather and the holidays. We make soup as least once a week in my home during the season, and I can't wait to share another recipe with y'all today.
Today's Italian Tortellini Soup is a lot like our Tortellini Sausage Soup. They definitely have their differences though in taste and ingredients. This recipe has chopped spinach and basil. The other recipe has carrots and zucchini. Both taste amazing, but since my whole family loves Tortellini Soup so much I figured it didn't hurt to try another delicious recipe for it. ;D
Tortellini Soup:
Italian Tortellini Soup
Italian Tortellini Soup - a delicious recipe filled with tortellini, sausage, tomatoes, spinach, basil and more! So hearty and delicious!
Ingredients
Bag of Sausage Crumbles (9.6 oz)
2 TB minced garlic
(2) 14.5 oz cans of chicken broth
1½ cups water
(1) 14.5 oz. can diced tomatoes
9 oz. package refrigerated cheese tortellini
1 cup fresh baby spinach, chopped
1 teaspoon dried basil
1 teaspoon garlic salt
pepper
shredded Parmesan Cheese
Instructions
Add sausage crumbles and garlic to a large pot and cook for 1 minute.
Stir in broth, water and tomatoes and bring to a boil.
Add tortellini and cook for 6-7 minutes.
Reduce heat to low and add spinach, basil, salt and pepper. Cook for a few more minutes and serve warm with shredded Parmesan cheese on top.
Recipe adapted from Taste of Home. 
For more great delicious soup recipes, check out these favorites…
Check Out My Other Recipes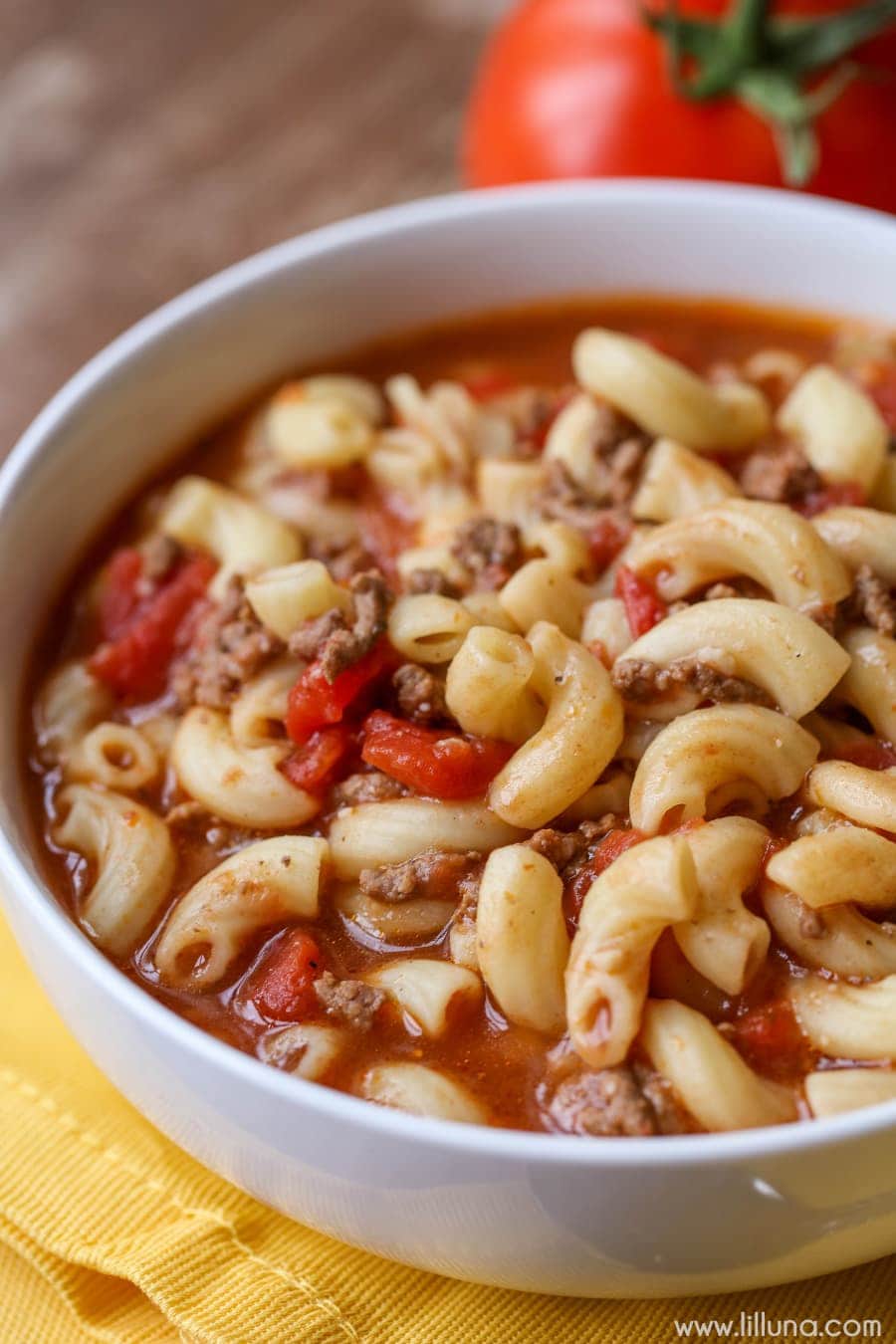 And for more soup recipes, check out:
ENJOY!
Need more recipes and creative ideas? Sign up and get a FREE copy of my latest ebook!