I LOVE salad – like a LOT!! If we got out to eat, I almost always get a salad. And it's usually not because they're healthy (because we all know the dressing makes them not so healthy) – I just love the taste. The hubby thinks I'm crazy but I'm not since I know there are plenty of you who love salad too. 😉
I love salad all year long, but I especially crave it during the spring and summer. You can bet that I'll take any excuse to get it now, and since I can't go out to eat every night I'm trying to find new salad recipes that are easy and delicious. From sweet to savory, we know there are so many kinds of salads, and in my book – they're all winners. We love trying out new salad recipes and love that they can be so easily modified based on the ingredients and dressing you use.
In case you are looking for more to try yourself, I've rounded up 70+ Homemade Salad Recipes from BlogLand that I think you'll enjoy. 🙂
Salad recipes from Lil' Luna: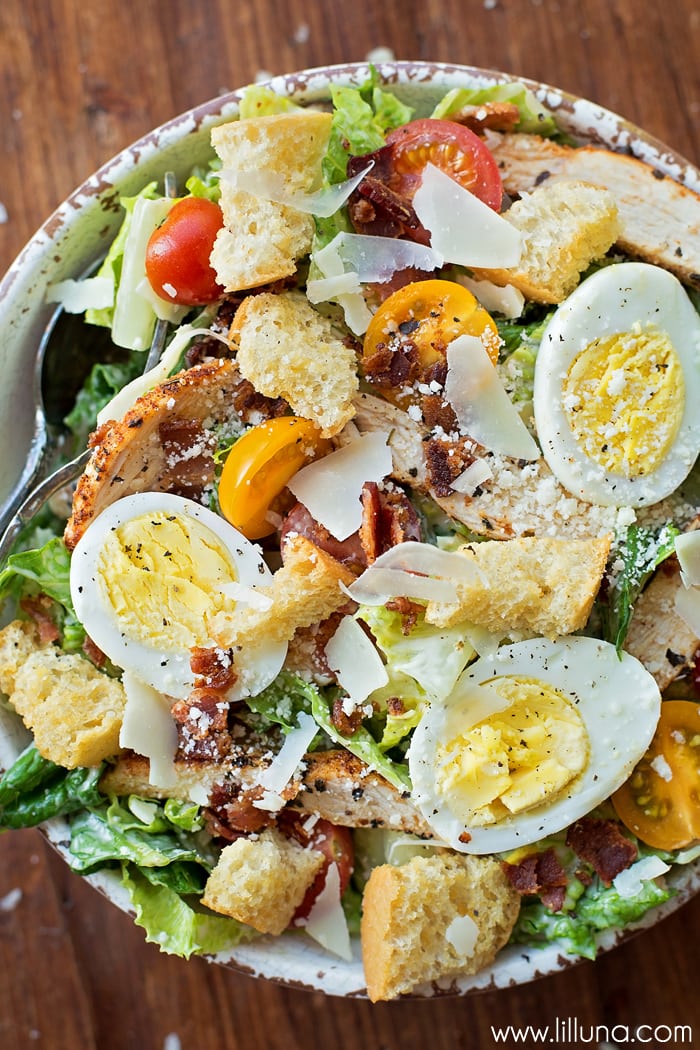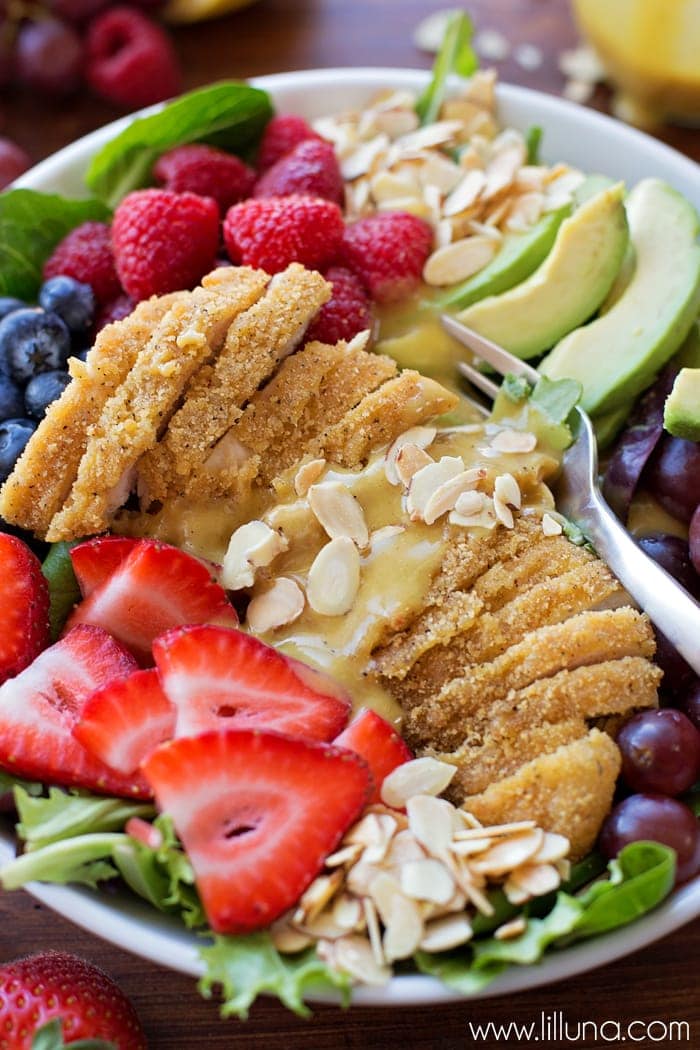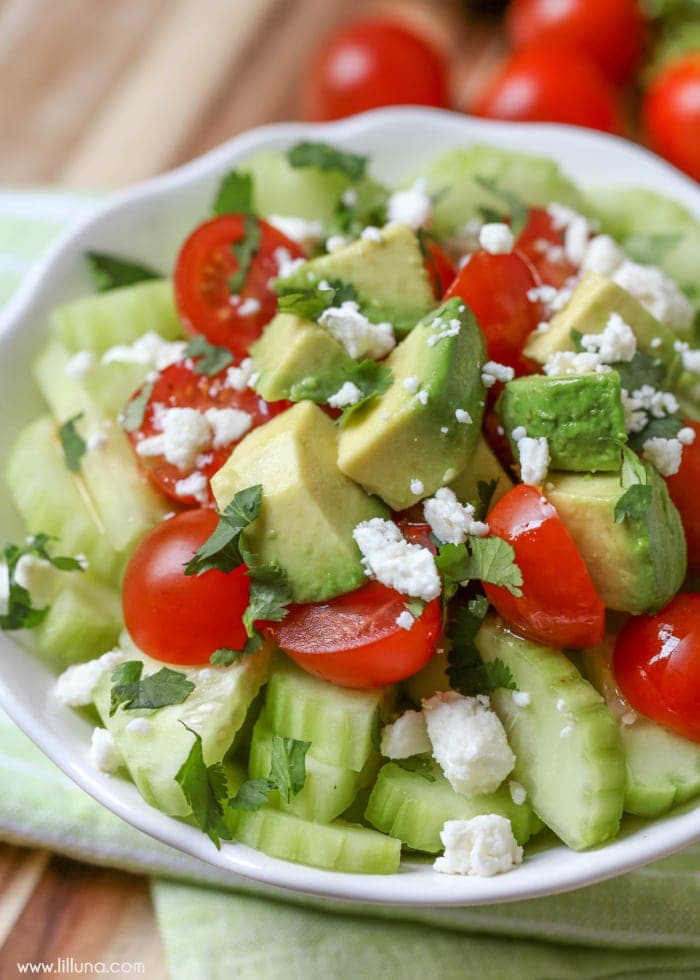 Salad recipes from the web: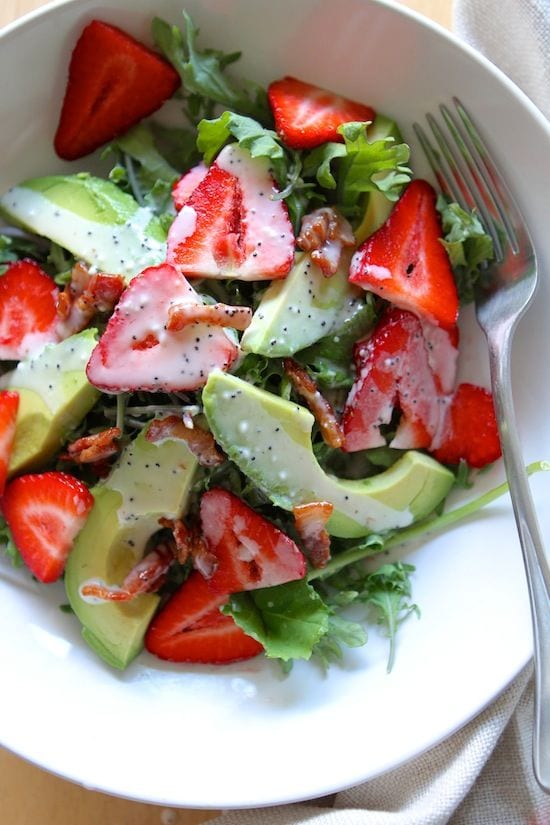 Strawberry Avocado Kale Salad with Bacon Poppyseed Dressing from Lauren's Latest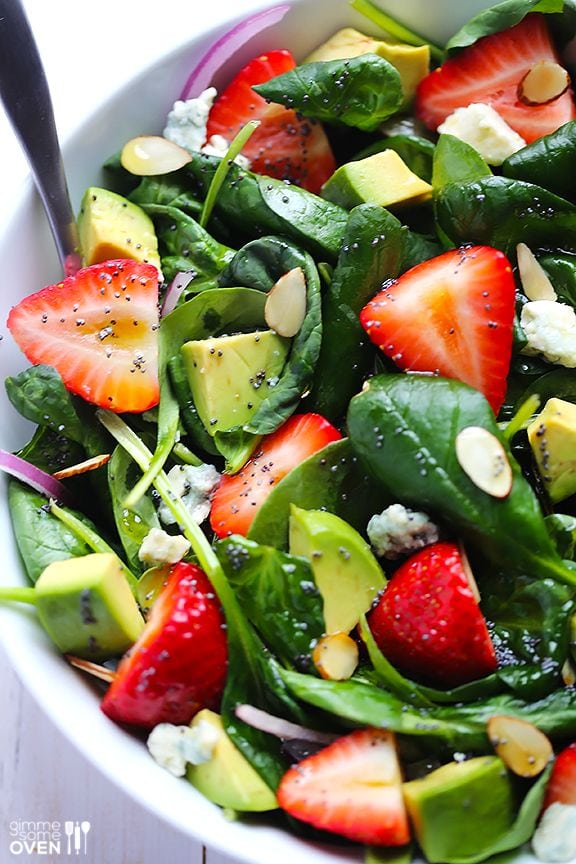 Avocado Strawberry Spinach Salad from Gimme Some Oven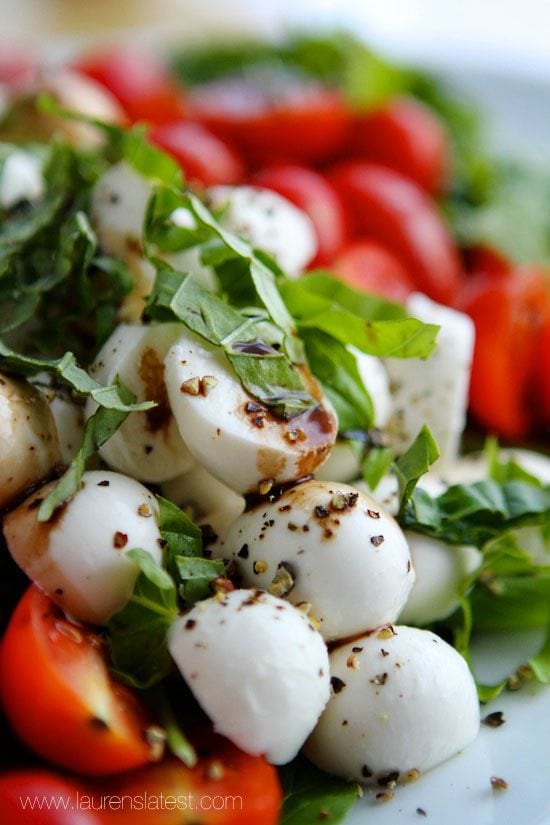 Caprese Salad with Garlic Balsamic Dressing from Lauren's Latest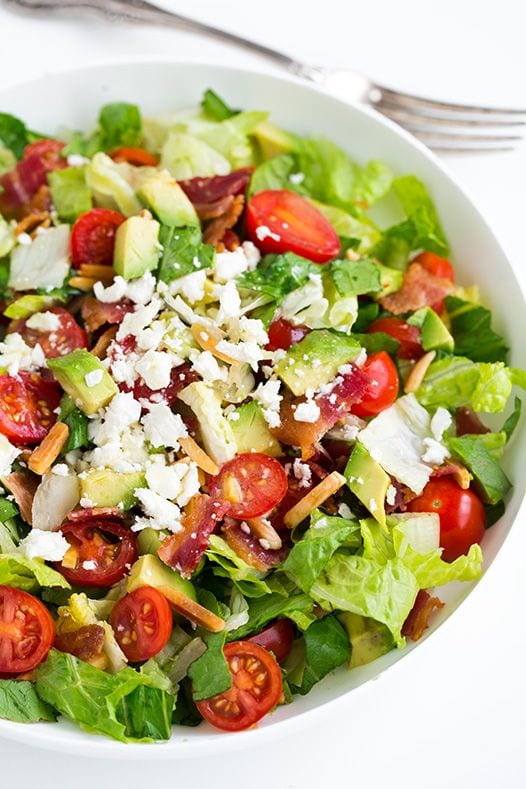 BLT Chopped Salad with Lemon Vinaigrette from Cooking Classy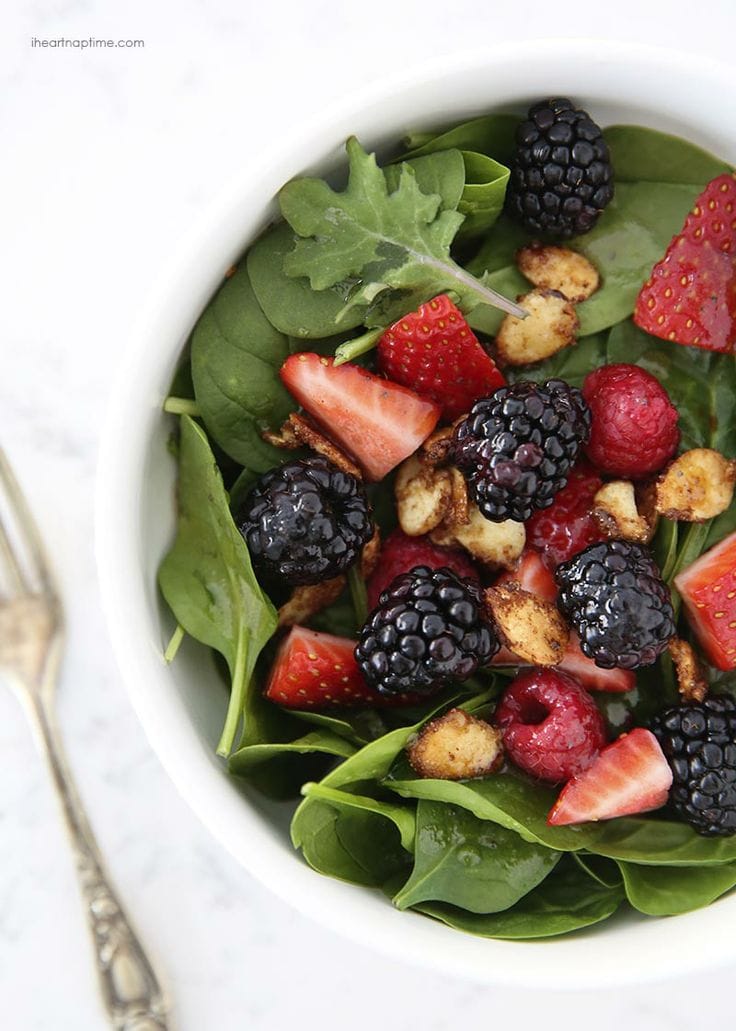 Nuts About Berries Salad from I Heart Naptime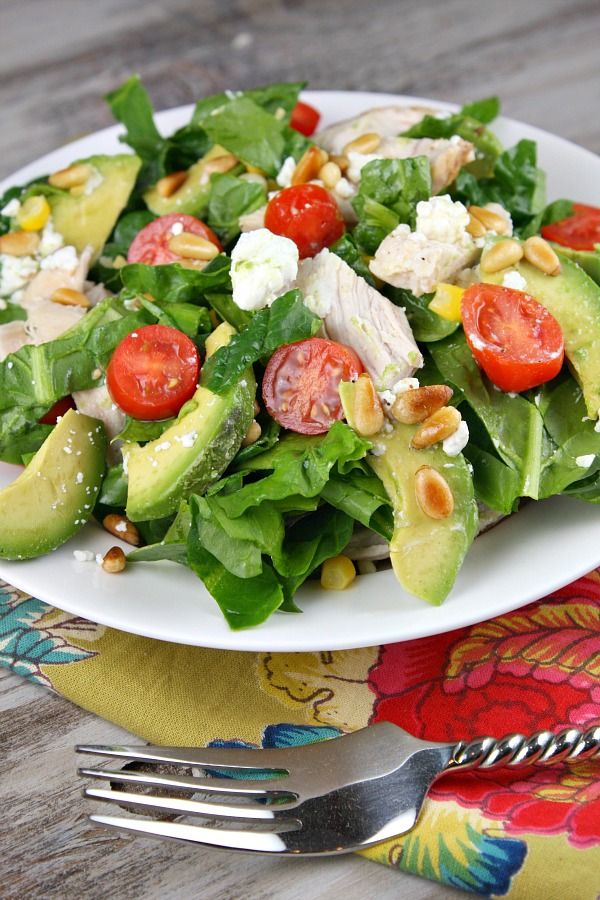 Spinach Salad with Chicken, Avocado, and Goat Cheese from Recipe Girl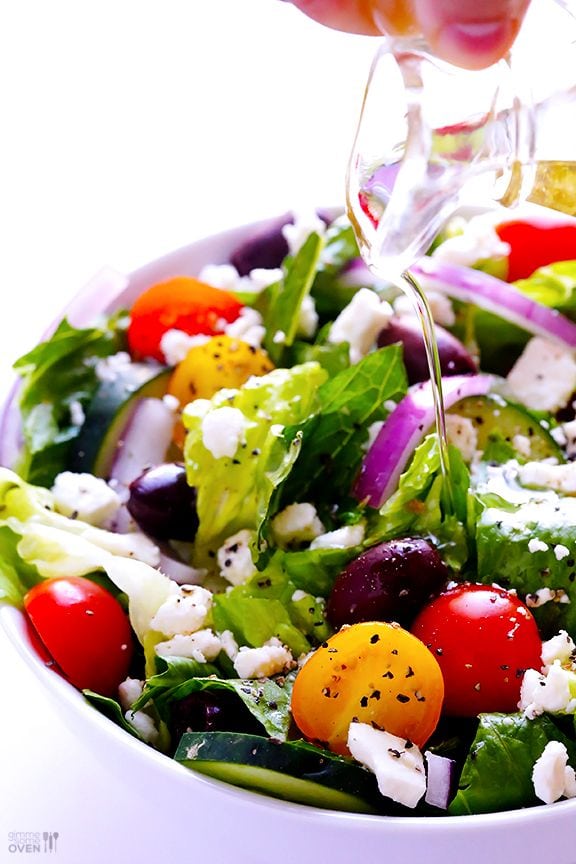 Greek Salad from Gimme Some Oven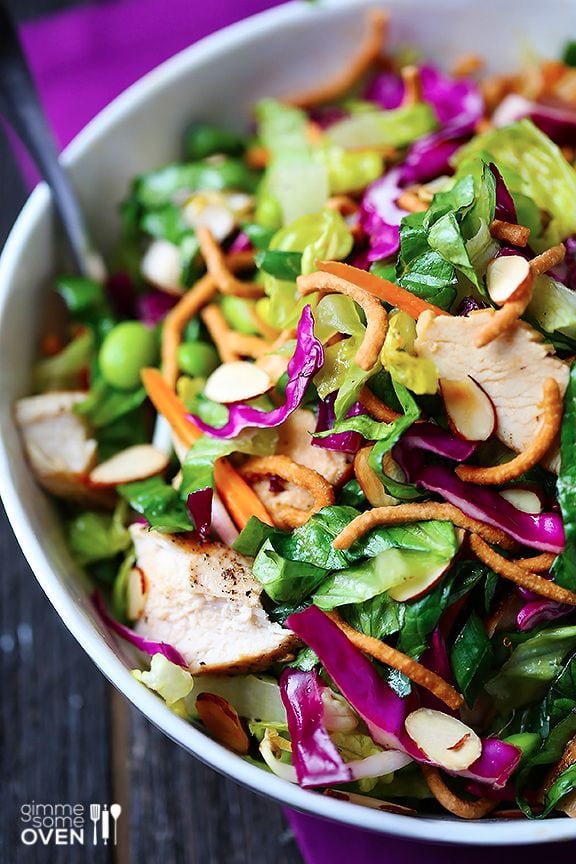 Chicken Chinese Salad from Gimme Some Oven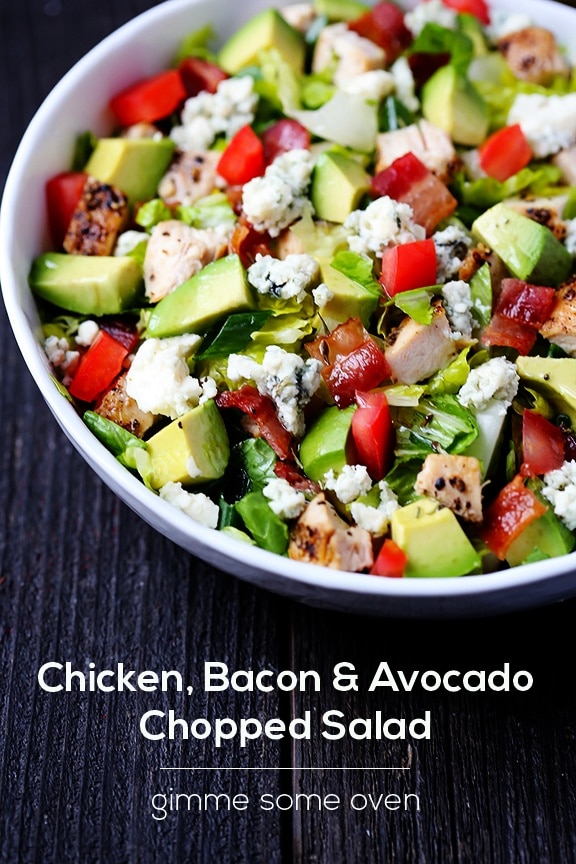 Chicken, Bacon, & Avocado Chopped Salad from Gimme Some Oven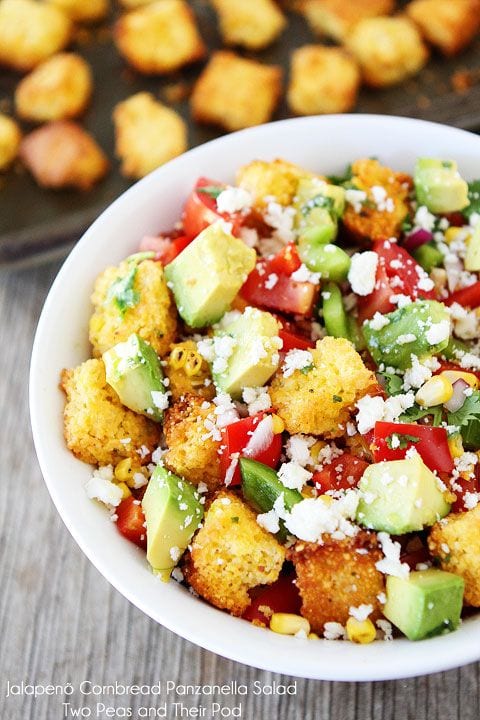 Jalapeno Cornbread Panzanella Salad from Two Peas and Their Pod
For more great collections perfect for summertime, be sure to check out:
ENJOY!