Put a little twist on your regular egg salad by adding in creamy avocado! It's the addition you never knew you needed! So yummy.
This recipe is perfect for a quick lunch or picnic, served with crackers or as a sandwich/wrap. It goes great with some fruit salad, sliced veggies, and homemade lemonade!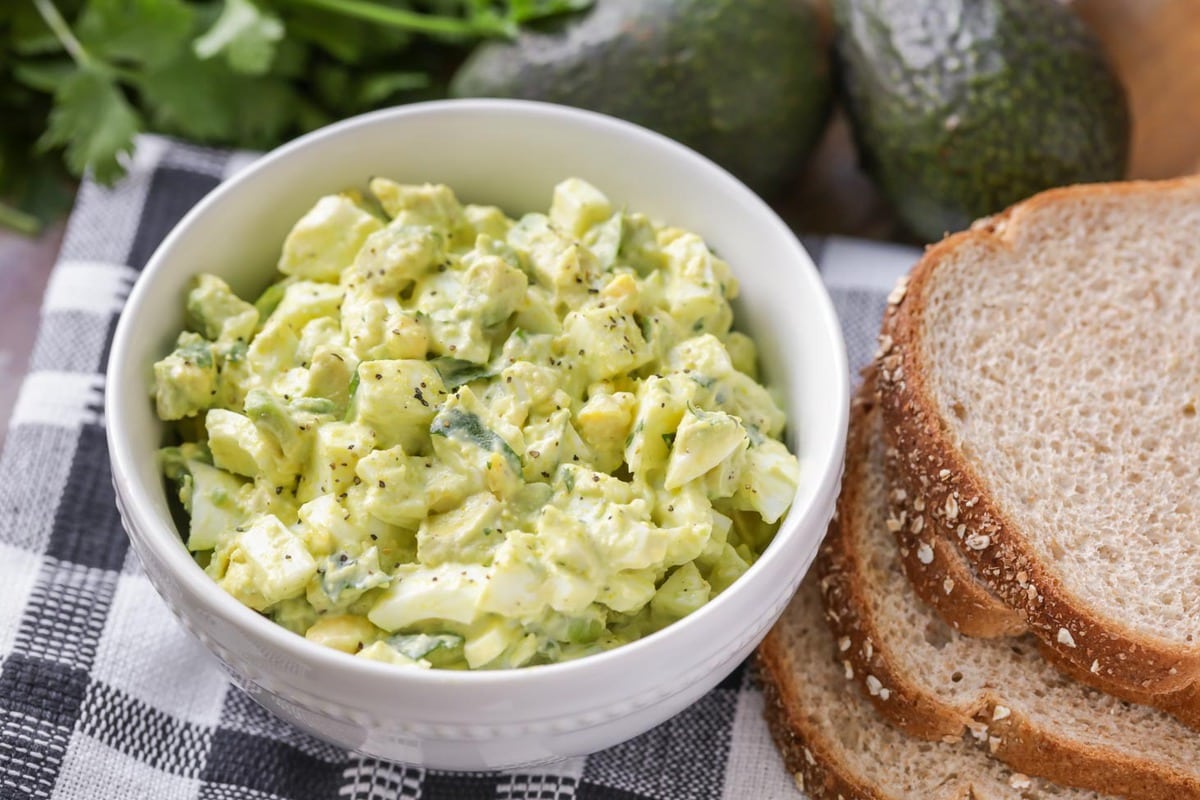 Avocados + Eggs = Delish!
I love avocados. I love eggs. So why not combine the two to make a tasty lunch idea?!
Avocado egg salad is a game changer. It's healthy, filling, and incredibly tasty. There are so many ways to eat egg salad. Serve it over lettuce for a lighter fair or spread it on two thick slices of toasted bread for a more filling lunch or dinner idea.
Avocado egg salad is great for packing a lunch and having on a picnic or on a lunch break. It's always a good time for avocado egg salad sandwiches. My kids love this recipe!! Definitely kid-approved.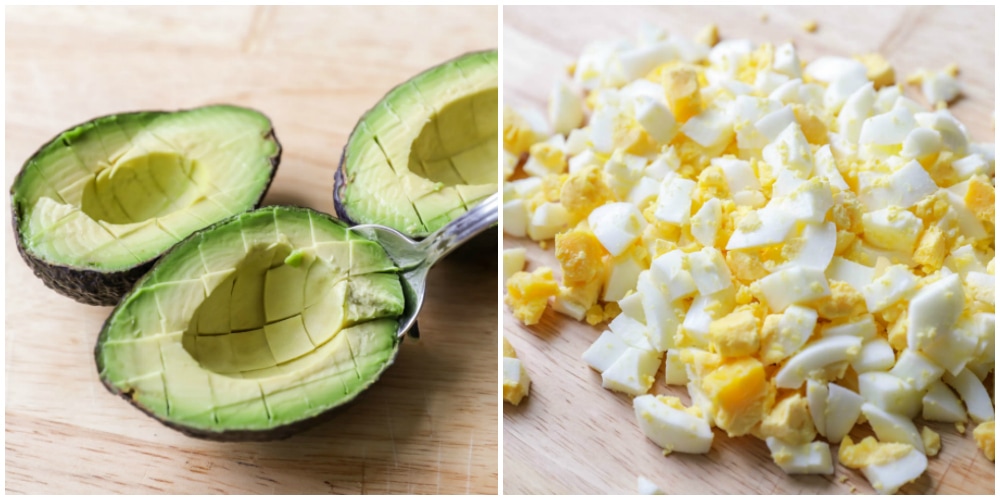 Making Tips
Avocado. Wondering the best way to cut an avocado? Cube it in a criss-cross patter (pictured above) and then spoon it out with a big spoon. Comes out perfectly cubed and ready to cook with.
NOTE: Make sure to cut avocado right before serving because it will brown if kept out too long.
Hard-boiled Eggs. Want perfect hard-boiled eggs that are easy to peel and have no gray rings? Here is our perfect hard-boiled egg recipe! Follow those tips to boil your eggs and then come back to this recipe to continue to make your egg salad.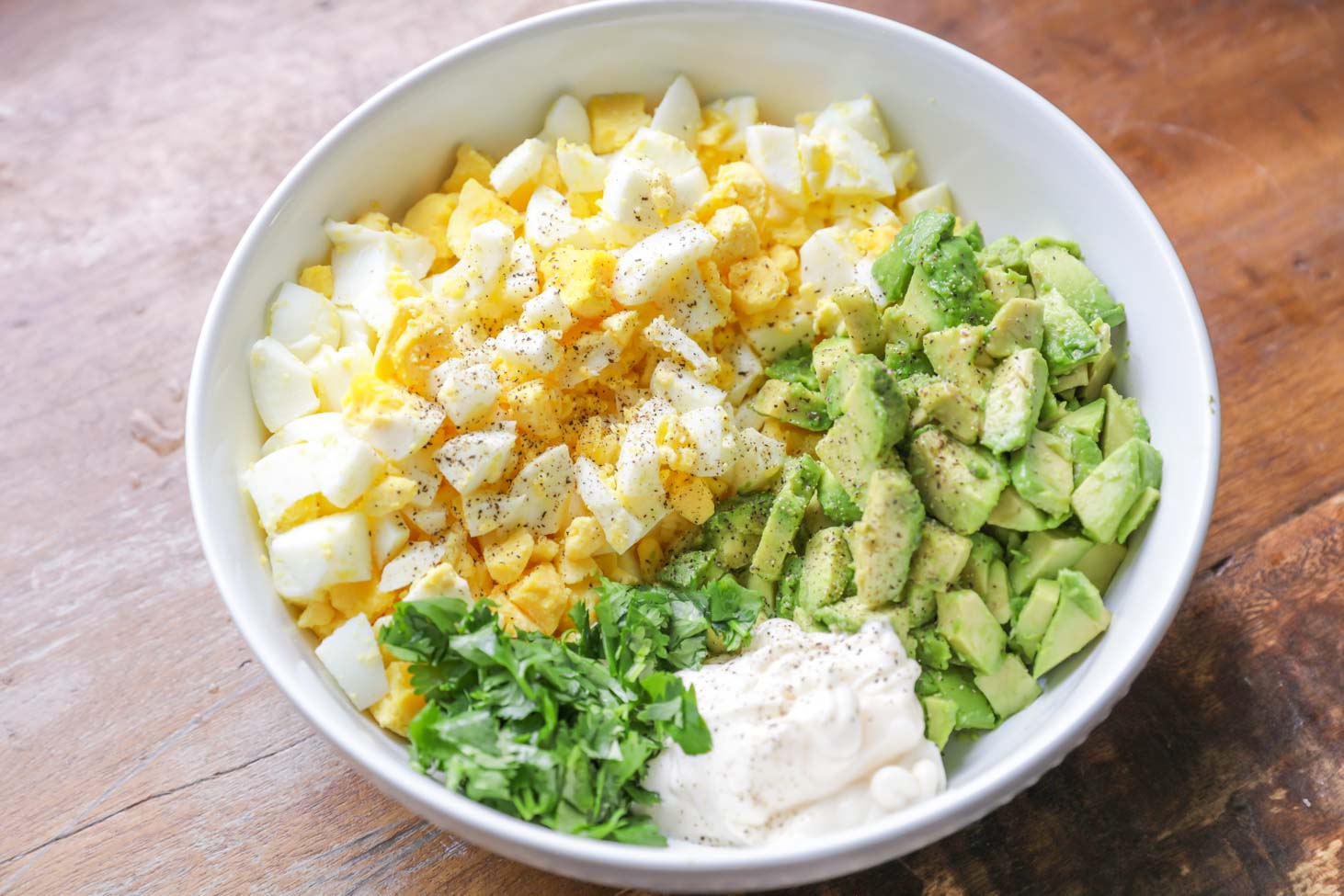 Variations + Storing
There are many variations to egg salad. Try our classic egg salad recipe – always a hit! Avocado egg salad is a great variation that I hope you try. Feel free to add in different spices or ingredients to change up the flavors a bit.
Variation ideas:
Add in honey dijon mustard to make it a little sweet and spicy.
Add some hummus into your egg salad for a Mediterranean flare.
Bacon pieces and horseradish cream make a really tasty combination.
Seasoning: We love to use lemon pepper or garlic pepper to change it up.
Possibilities are almost endless!
Storing. Refrigerate your avocado and egg salad in airtight containers and keep it in the fridge for storage. It can last 3-5 days in the fridge. I like to make a big batch of egg salad and eat it for lunches during the week.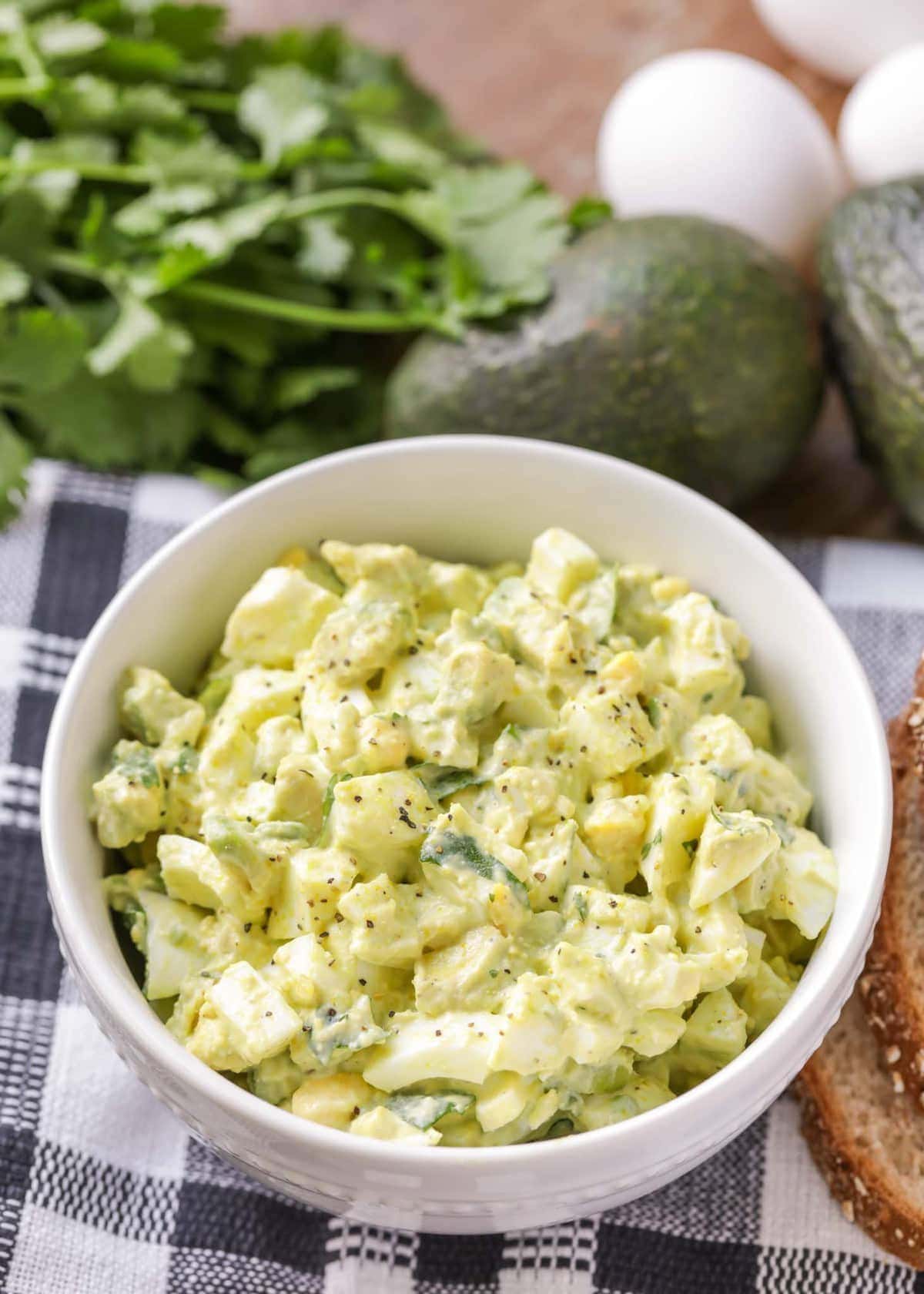 We hope you enjoy this simple recipe. We think it takes regular egg salad to a whole new level!
For more recipes with avocados, check out:
Avocado Egg Salad Recipe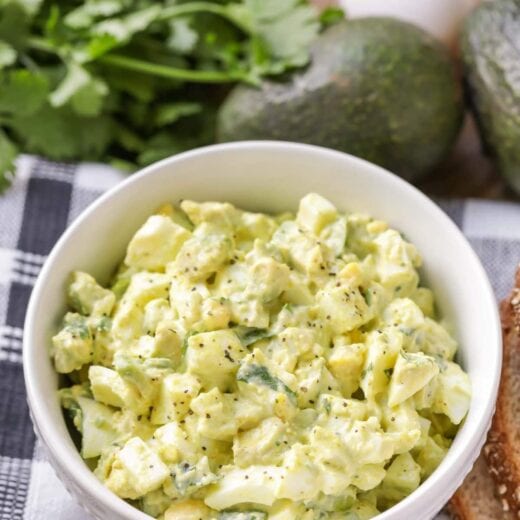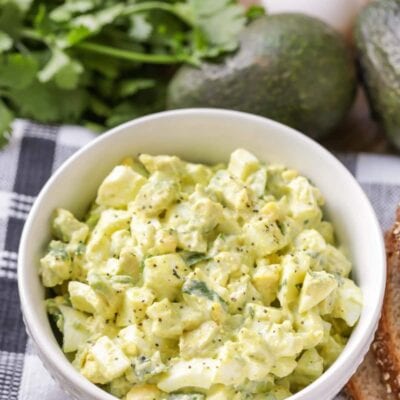 Put a little twist on your regular egg salad by adding in creamy avocado! It's the addition you never knew you needed! So yummy.
Ingredients
1

large avocado

pitted and diced

3

hard-boiled eggs

chopped

2

tbsp

mayonnaise

1

tbsp

cilantro

chopped

1

tsp

lemon juice

lemon pepper
Instructions
Add avocado, boiled eggs, mayo, lemon juice, cilantro, salt and lemon pepper to a bowl and stir to combine.

Serve with crackers or on sandwich.