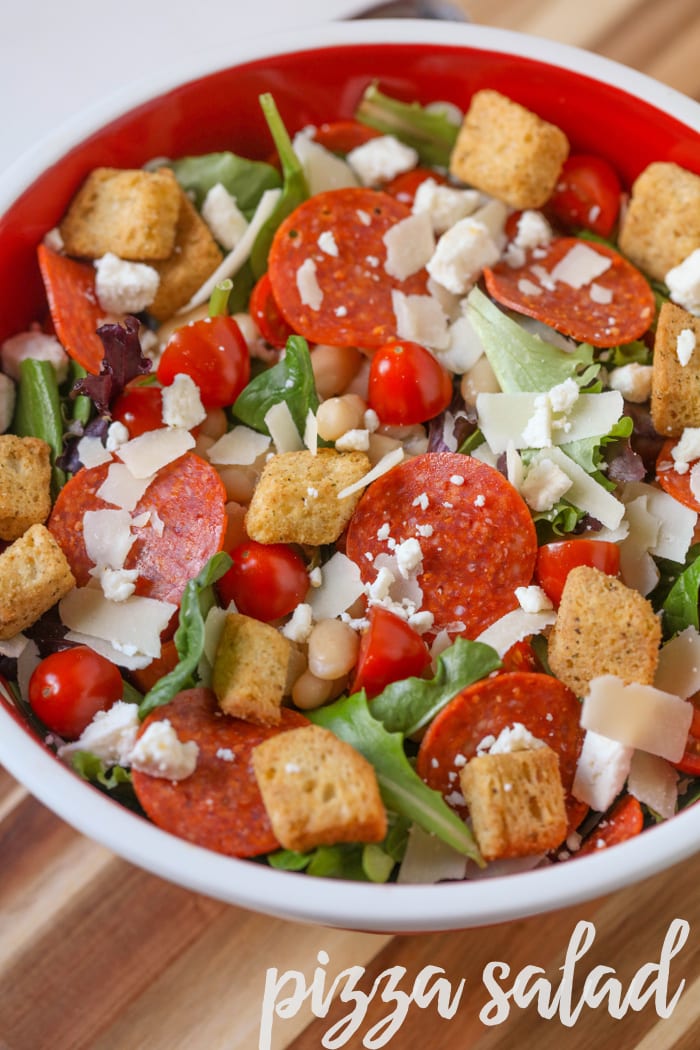 I'm so glad it's "salad season!" I know you can eat salad any time of year, but we especially love it during the Spring and Summer. Are you the same way?! It's gotten almost too hot to want to BBQ or meet at the park for lunch, but things start to cool down at night so we've been enjoying plenty of time outside later at night.
As we gather with friends and family, we all bring different dishes, usually salads and sides. I found a new recipe on BHG called Pizza Pizzaz Salad that looked delicious, so we gave it a try recently when we had my husband's students over for a barbecue. This Pizza Salad was so tasty and has some of my favorite ingredients including cannellini beans, pepperoni, Feta and Parmesan cheese. You can make a homemade Herb dressing (in the recipe box below) or Italian dressing is great with it too!
Here's the recipe:

Pizza Salad
Ingredients
1 - 10 ounce package salad
1 cup grape tomatoes, halved
1 15 ounce can cannellini beans, rinsed and drained
1 cup pepperoni slices
½ cup feta cheese
½ cup shaved Parmesan cheese
2 cups croutons
Herb Dressing (or Italian Dressing)
½ cup extra-virgin olive oil
½ cup white balsamic vinegar
¼ cup chopped parsley
¼ cup chopped basil
2 teaspoons minced garlic
1 teaspoon sea salt
½ teaspoon garlic pepper
Instructions
Add salad to a bowl and top with the rest of the ingredients minus the croutons and dressing.
Right before serving make dressing by blending all ingredients in a blender. Add to salad, along with croutons and toss. ENJOY!
Recipe adapted from BHG.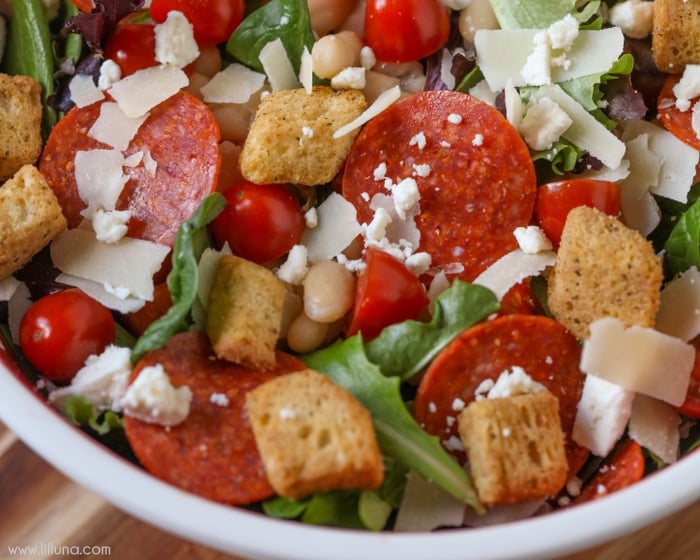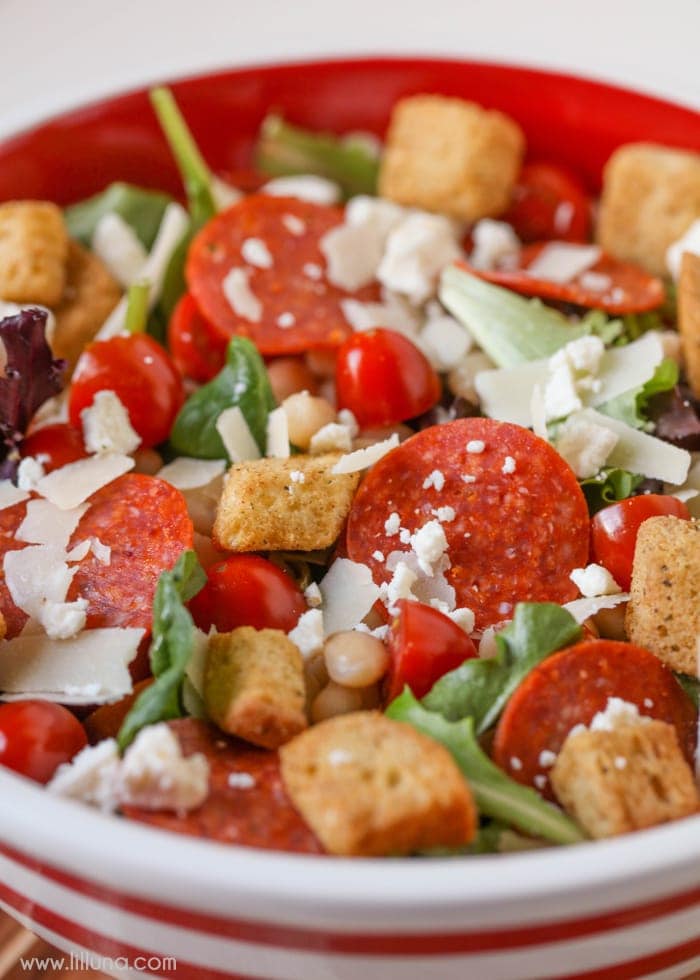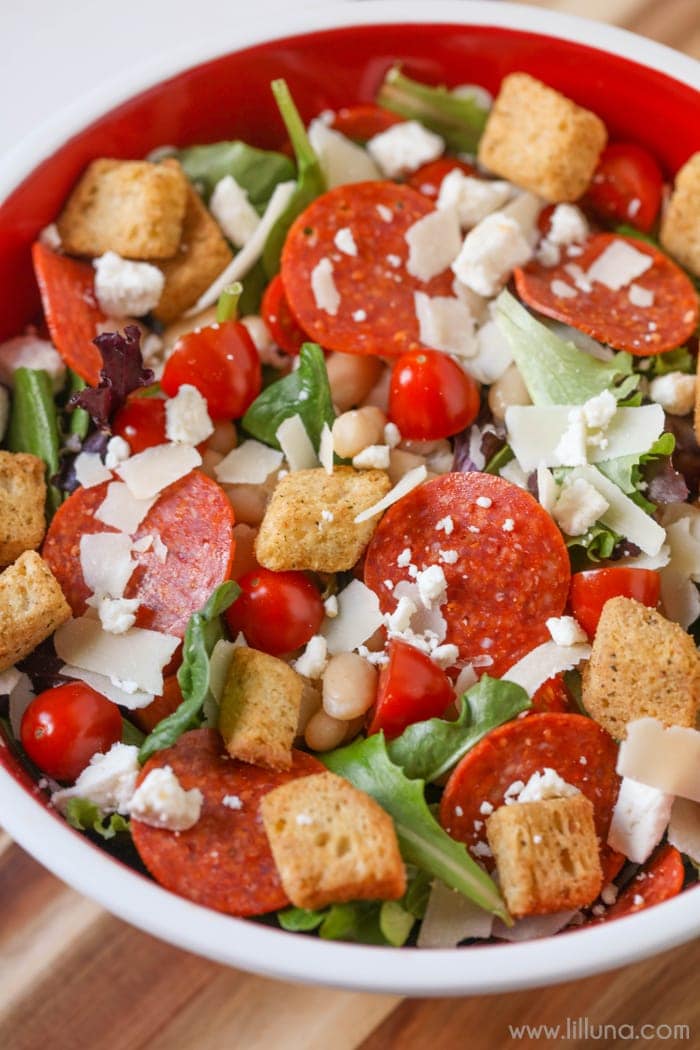 This will be perfect for your next family get together. In fact, this is perfect even for a pizza night! For even more great salads and pasta salads, check these out:
Check Out My Other Recipes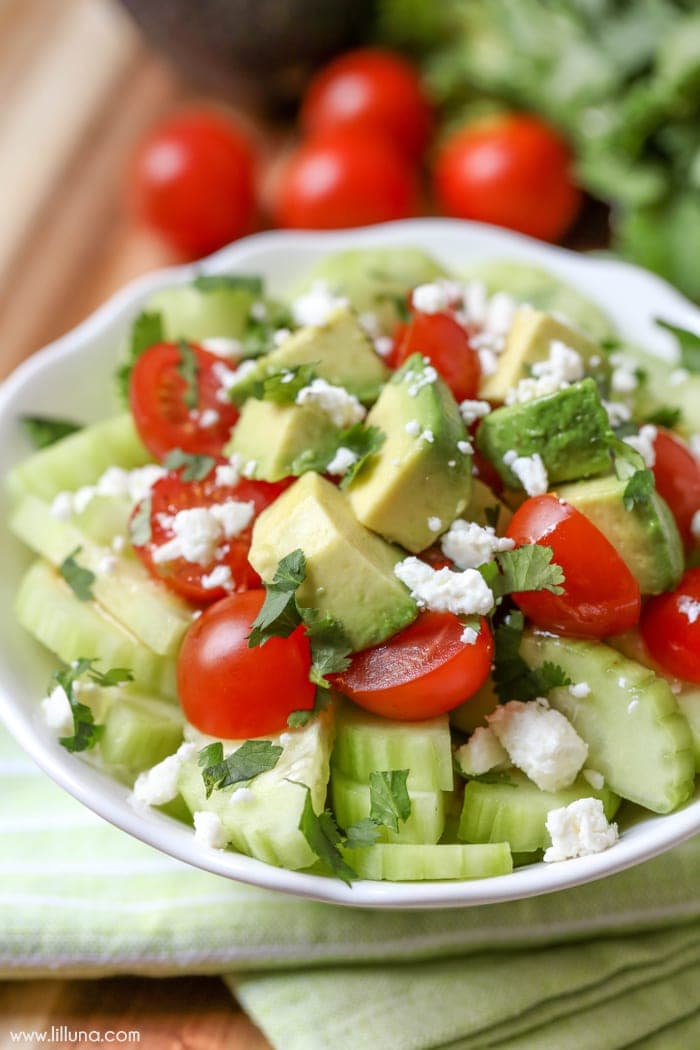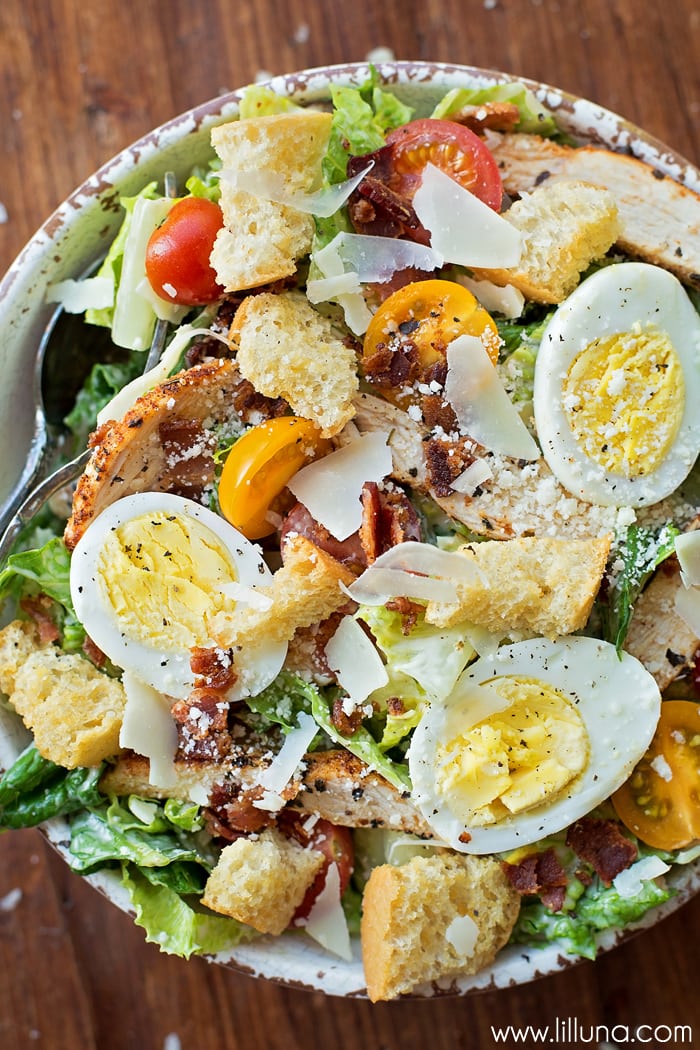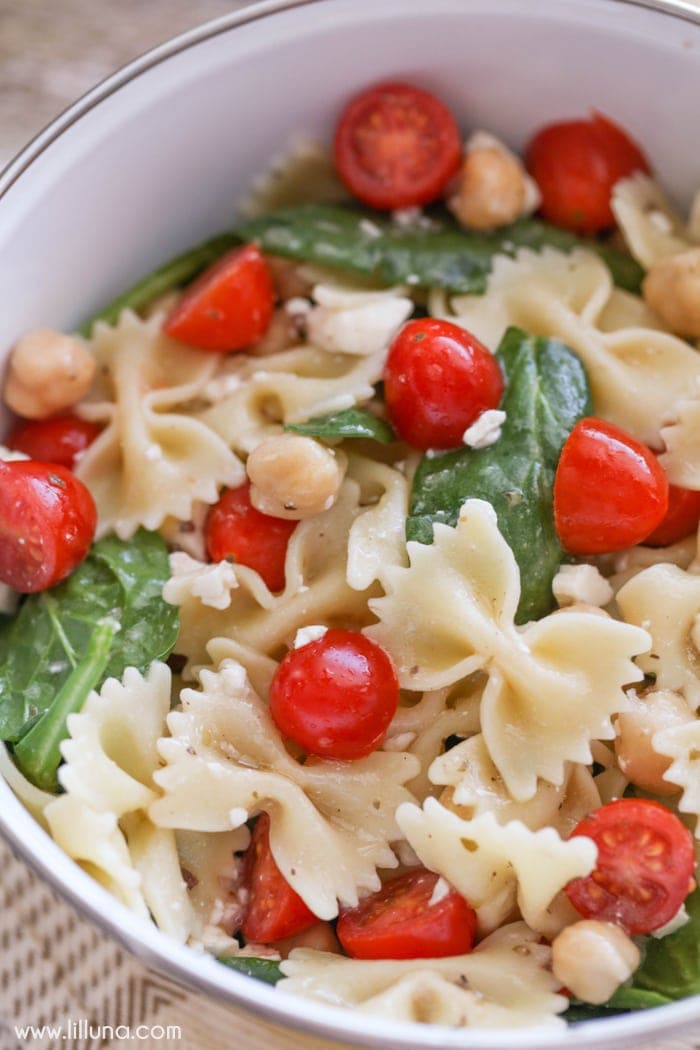 For all Salad ideas go HERE.
For all Recipes go HERE.
And get weekly emails with monthly freebies by signing up for the Lil' Luna newsletter.
For even more great ideas follow me on Facebook – Pinterest – Instagram – Twitter – Periscope.
ENJOY!