This luscious lemon lasagna consists of 4 tasty layers, including a Lemon Oreo crust, cream cheese layer, lemon pudding layer and topped with whipped cream! So creamy and refreshing—you can't get enough!
My White Chocolate Lasagna was the hit recipe that started it all. Since then, I've made this Lemon Lasagna, and even a Pumpkin Lasagna! I'm thinking I'll have to try even more flavors, because everyone loves these layered desserts!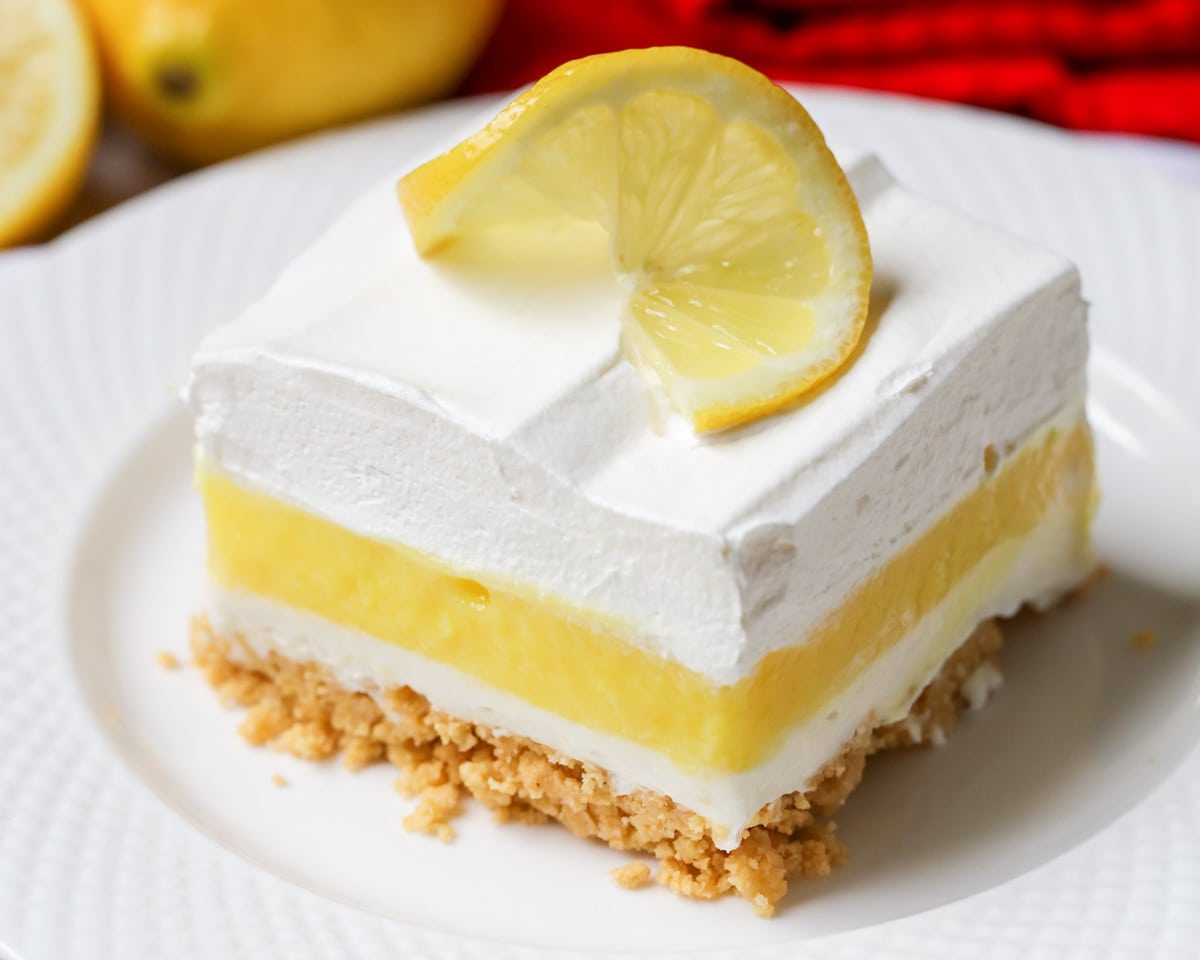 It goes by many names
You might have heard of "Lemon Lush", or maybe even "Lemon Delight", and now you're reading about "Lemon Lasagna".
Well guess what? They're all names for this same recipe—a luscious layered lemon lasagna (try saying that three times fast!).
It's one of those "layered" treats (hence why we call it lemon lasagna) that has so many levels of delicious-ness. It starts off with a Lemon Oreo base, then a cream cheese layer, lemon pudding layer, and lastly a layer of cool whip topping.
Top it with a fresh lemon and you'll be getting rave reviews from everyone. No baking is required for this recipe, and it's especially perfect during the warmer months since it's a cool recipe.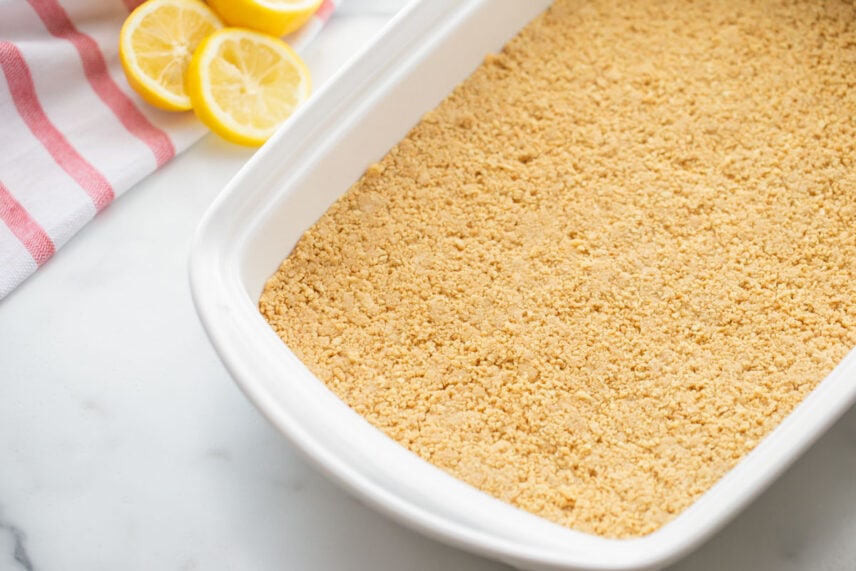 Tips + toppings
TIPS. to ensure your layered dessert turns out perfectly, keep these tips in mind.
Leave the Oreo filling inside the Oreos when you make the crust. This helps to keep the crumbs together.

The pudding will not set if you try using a dairy free or lactose free milk.
TOPPINGS. Here are some optional toppings for your lemon lasagna:
crushed walnuts

crushed pecans

strawberries

crushed Oreos

toasted coconut

sliced almonds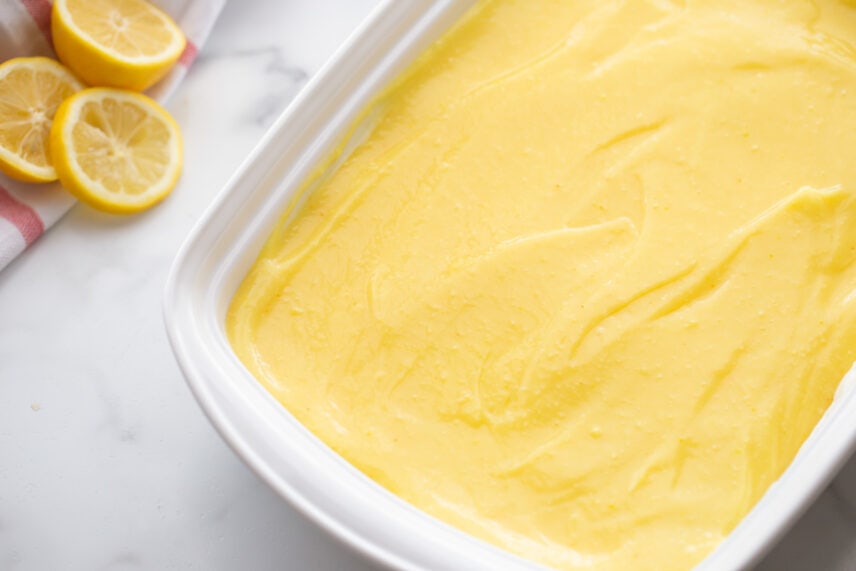 SUBSTITUTIONS
SUBSTITUTIONS. I get asked often if the lemon pudding can be replaced with lemon curd or lemon pie filling and the answer is yes! Those are great options. They will also give it a more tart, lemon flavor.
If you can't find lemon Oreos, or if you don't want the lemon flavor to be as strong, golden Oreos work just as well! You could also do a shortcake crust or Graham cracker crust instead.
PUDDING. Easily Change the flavor of the dessert using different pudding flavors. Some ideas include:
Chocolate pudding with chocolate oreos. Top with chocolate shavings

Banana pudding with golden oreos. Top with banana slices.

Cheesecake pudding with golden oreos. Top with fresh berries.

Pistachio Pudding with chocolate oreos. Top with mini chocolate chips.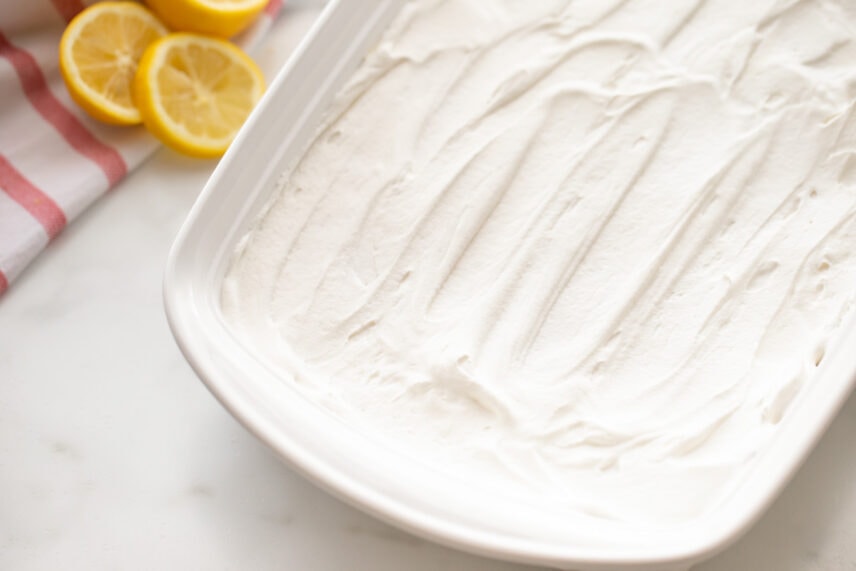 Just as good a day or two later!
The great thing about this recipe is that it stores well in the fridge or freezer and leftovers taste fantastic. Just cover your pan with a lid or plastic wrap and store in the fridge 3-5 days. If you store it in the freezer, it will keep well for about a week.
Making the recipe ahead of time and storing it in the fridge for a day before serving works great for this recipe. In fact, giving it that extra time always helps the layers set even more.
If you want to make just the pudding layer ahead of time and store it in the fridge for a day this also can be done. It gives the pudding extra time to set and cool.
Even though this lasagna recipe is especially perfect for Spring and Summer, we love making it all year long, but that's because Arizona is warm all year long. 😉 We really enjoyed it and hope you do too!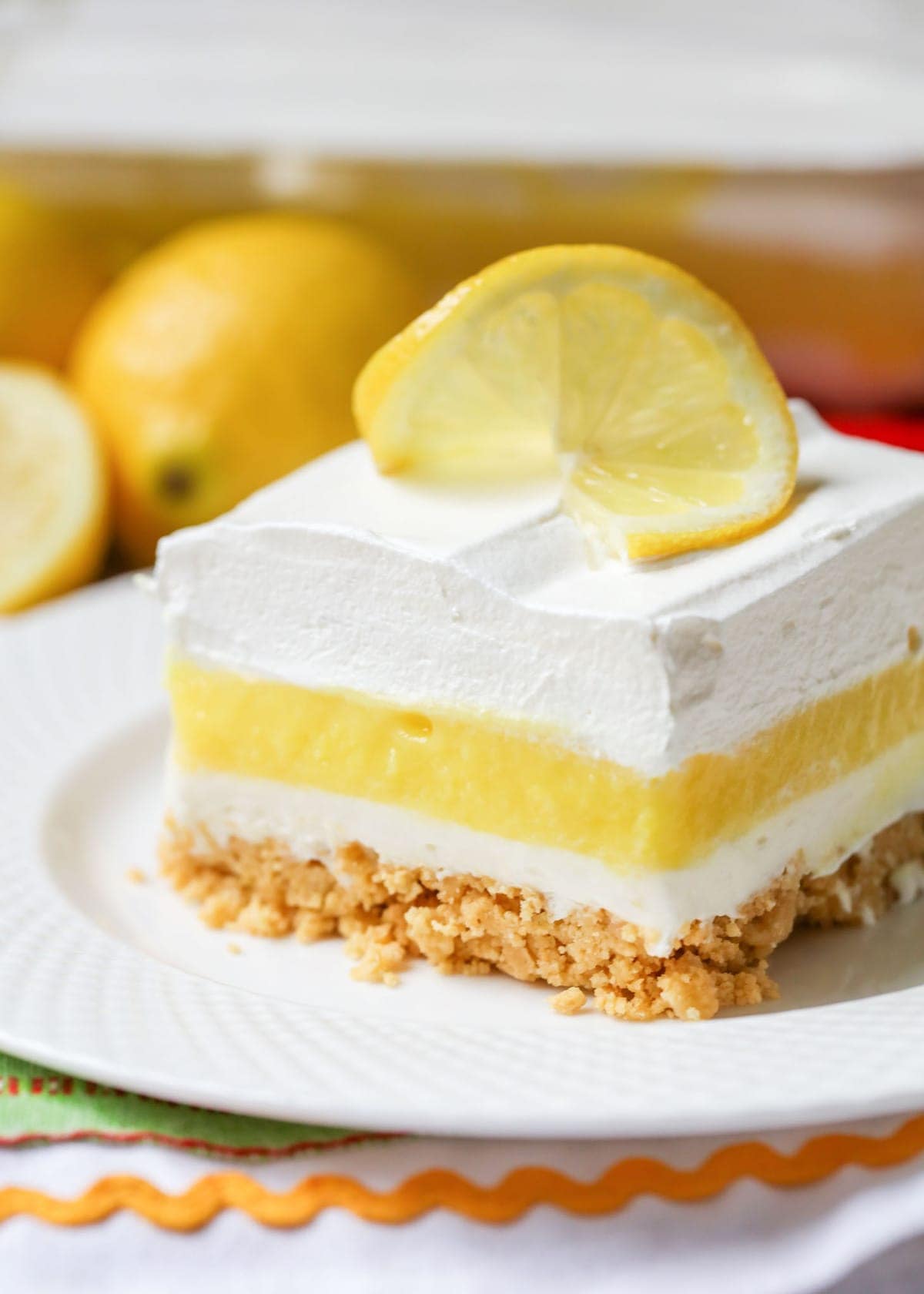 For even more lemon desserts, check out:
Lemon Lasagna Recipe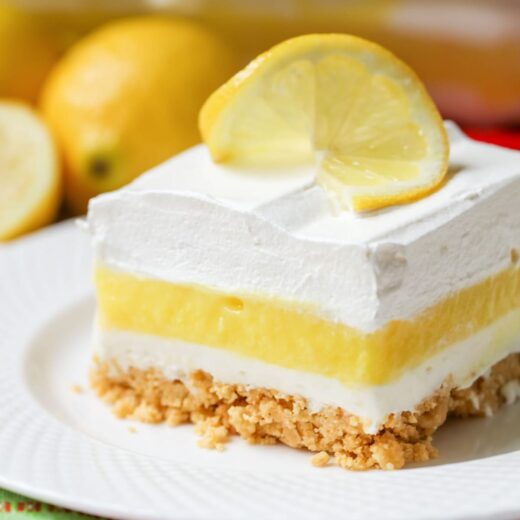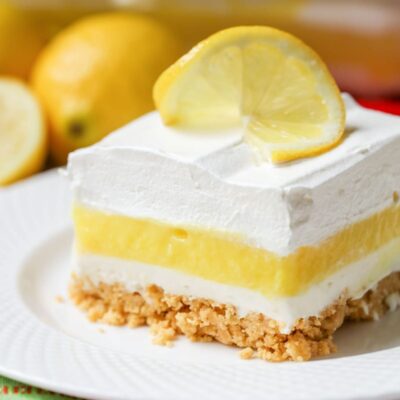 This luscious lemon lasagna consists of 4 tasty layers, including a Lemon Oreo crust, cream cheese layer, lemon pudding layer and topped with whipped cream!
Ingredients
14.3

oz

package Lemon Oreos – or Golden Oreos

about 36 cookies

6

tbsp

unsalted butter

melted

8

oz

PHILADELPHIA Cream Cheese

softened

½

cup

margarine

or butter

1

cup

powdered sugar

16

oz

cool whip

or you can make your own cream

7.8

oz

lemon instant pudding

3

cups

milk

lemons

for garnish
Instructions
Begin by crushing your Oreos. For a very fine mixture, place Oreos in a food processor. Place in a ziploc baggie and add melted butter. Mix until it is well combined.

Press into the bottom of a 9×13 pan, spreading out to cover the entire bottom of the pan.

In a medium bowl, blend cream cheese, margarine/butter, powdered sugar, and ½ of the cool whip. Blend well and pour over your Lemon Oreo Crust.

In another bowl, make the pudding by adding your milk and instant pudding to your bowl. Whisk together until pudding thickens. Pour over the cream cheese layer. Refrigerate for at least 5 minutes.

Top off with the rest of your Cool Whip.

Refrigerate at least 1 hour before serving. Add lemon slices and ENJOY!