Helloooooooooooo! It's me, Lily again! Did you miss me? I know… it seems like a long time since the last time I posted. 😉
So, how did your Spring break go? Mine was so fun! My friend, Raylee, came into town and we did so many cool things. My favorite thing that we did was Sea World. My favorite ride was called Steel Eel! It's a super fast roller coaster!! I went on it 3 times. It was amazing!! It goes up so high and then drops down so low. It starts off so smoothly and then goes SO crazy!! You totally have to go on it if you ever visit Sea World. 😉 Speaking of Spring Break, it's Spring!! Makes me think of fruit and lemons and the dessert we are sharing today. It's Lemon Sheet Cake!
This cake is SO delicious!! It's so creamy and tasty. It has pudding mix in it, which makes it so good. I already told my mom I want to make this again. I think it's the perfect dessert for Spring and for Summer!!
The cake mix…
The batter!
Check out that creamy frosting!!
MY OTHER RECIPES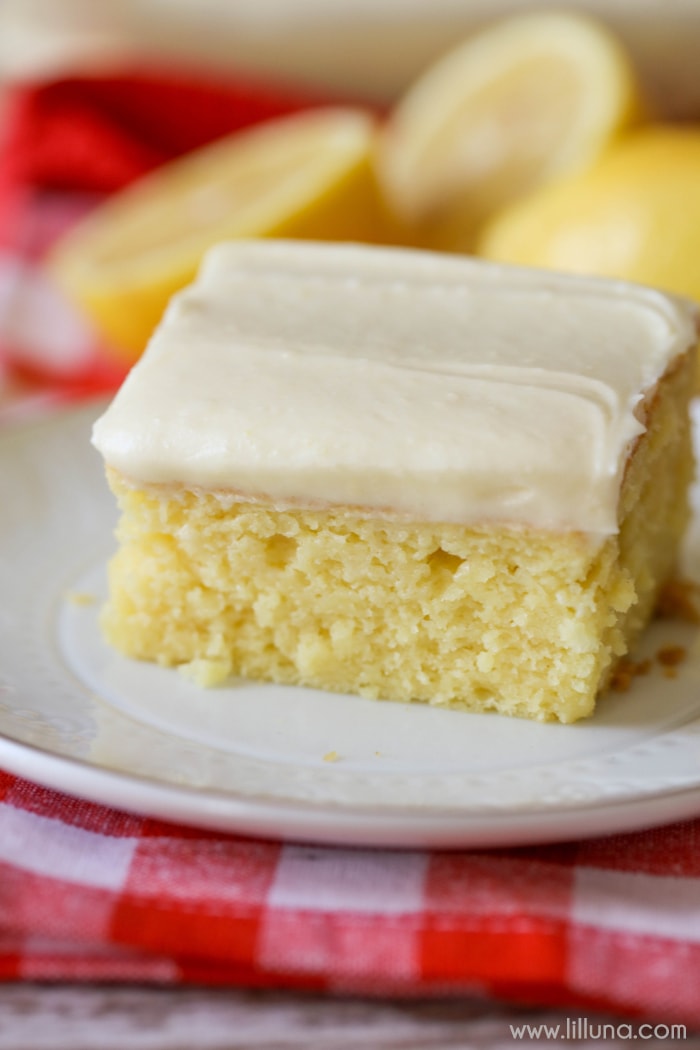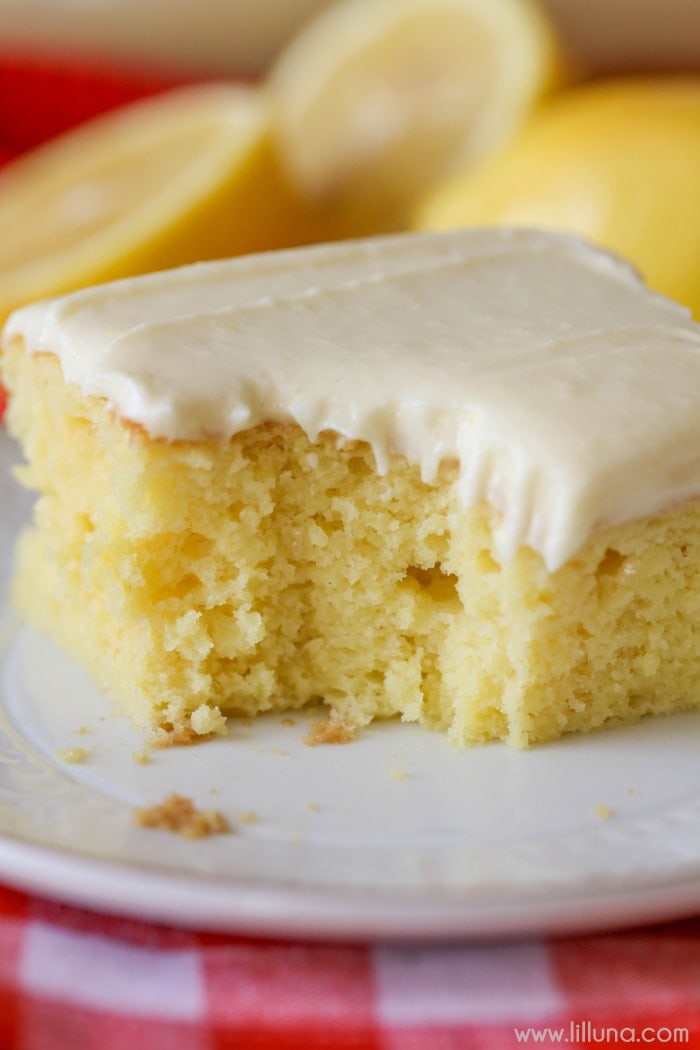 This cake is perfect for the ultimate lemon fan. I haven't always loved lemon, but I DO love this cake. It's so delicious and so moist!
For video instructions, check out:
Here is the printable recipe…
Lemon cake recipe:
Lemon Sheet Cake
Super moist and delicious Lemon Sheet Cake recipe topped off with a tasty lemon buttercream frosting - our new favorite dessert!
Ingredients
1 box lemon cake mix (plus ingredients on box)
1 cup buttermilk
1 - 3 oz. package white chocolate pudding
Frosting:
¼ cup butter, softened
4 oz. cream cheese (softened)
2 cups powdered sugar
2 TB lemon jello mix
1 teaspoon vanilla
1 TB lemon juice (you can use more if you want more lemon taste)
a few teaspoons lemon zest
1-2 TB milk
Instructions
Preheat oven to 350.
Add lemon cake mix and pudding mix to a medium bowl.
Add buttermilk plus the ingredients on the back of the cake mix box and beat until well combined.
Pour into a greased 9x13 pan. Bake for 23-35 minutes. Let cool.
While cake is cooling make frosting by creaming together butter and cream cheese. Add powdered sugar, vanilla, jello mix, lemon juice, lemon zest and milk. Beat until smooth.
Frost cake and ENJOY!
For more great fruity desserts, check out: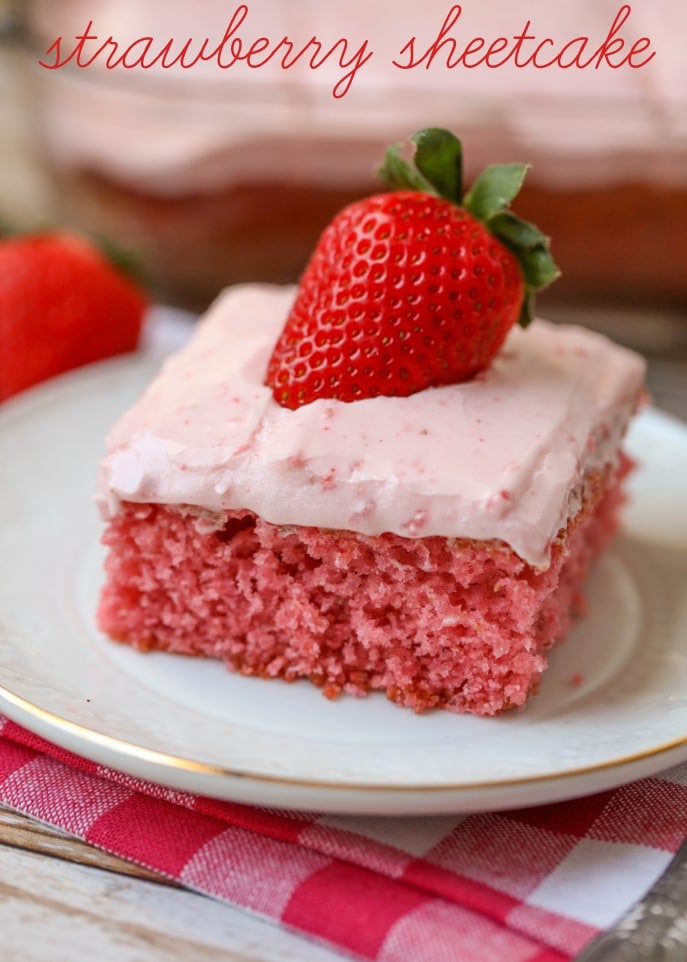 And for more fruity treats, check out:
Love, Lily
BEHIND THE SCENES AT LILLUNA.COM:
YUMM-O!