Ghoul-Aid recipe is perfect for Halloween! Just mix and enjoy this spooky Orange & grape kool-aid concoction.
Halloween drinks like this Ghoul-Aid are a great way to add some fun to the party!! Witches Brew, Slushy Punch, and Halloween Punch are all sweet and festive too!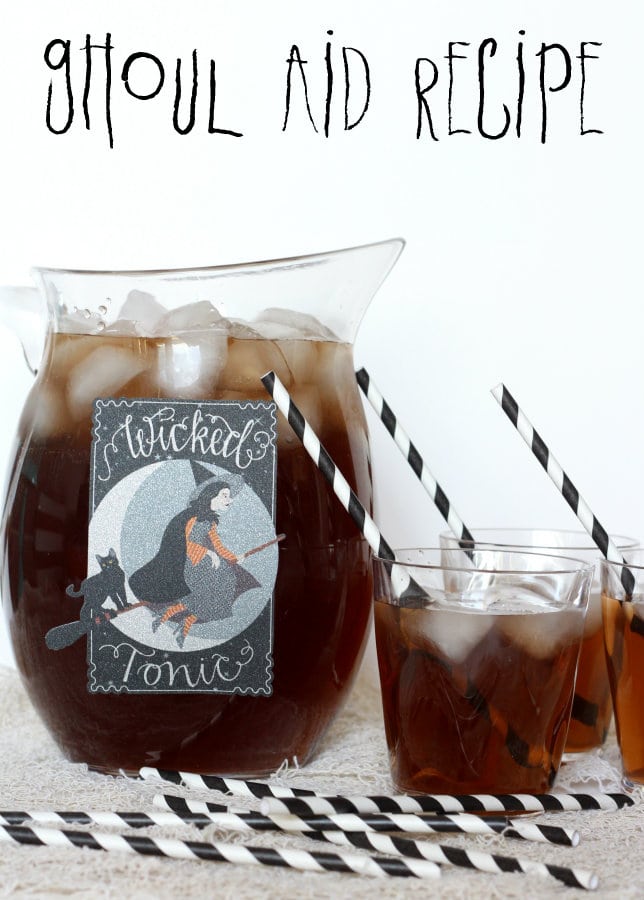 Witches Brew
My mom has always been creative. I can still remember today some of the fun things she made us when we were little kids as well as the fun recipes she would try out. She is still like that to this day, and I think anything creative about me comes from her and the rest of the Luna family.
This recipe is one that she would make all the time for us as little kids. It's perfect for Halloween night or any Halloween get together. You may have had it before as well. It is so easy and has been a "classic" Halloween recipe for years in our family.
I've seen this served in so many ways, but looks especially great in a cauldron with dried ice!! The kids always love this drink!
Just mix & enjoy!
MIX. Combine all ingredients in a large pitcher and mix well. (It's that easy!!)
Tips, Variations + Storing Info
Variations:
Use crystal light mixes to make it a bit healthier

Add gummy worms to each cup for extra Halloween spirit

Add food coloring to the ice cubes you choose to serve with this punch.
Using dry Ice is a classic Halloween trick. It is especially fun if you can find a large black cauldron to make it look like a smokey potion. To create this effect you will need a Large bowl or large cauldron, a smaller bowl, dry ice, warm water and ghoul aid.
Break the dry ice into pieces using a hammer or other tool.

Place a few pieces of dry ice in the bottom of the larger bowl.

Place the smaller bowl on top of the dry ice. Fill the smaller bowl with your ghoul aid

Add warm water to the larger bowl. The dry ice will start smoking.
Note. Be very careful that no dry ice lands in the punch. It could cause harm if swallowed. Store extra dry ice in a cooler nearby or, if you can, under the punch table. Always wear gloves when working with dry ice.
STORE leftovers in the pitcher in the fridge until ready to serve. You might want to consider getting a pitcher with a lid to avoid any accidental spills or the punch absorbing any weird fridge smells. If the drink loses its bubbly carbonation simply add a bit more sprite/ginger ale.
FREEZE this punch in an airtight container in the freezer for a couple of months. It's a great option because when it thaws it kind of turns into a slush texture.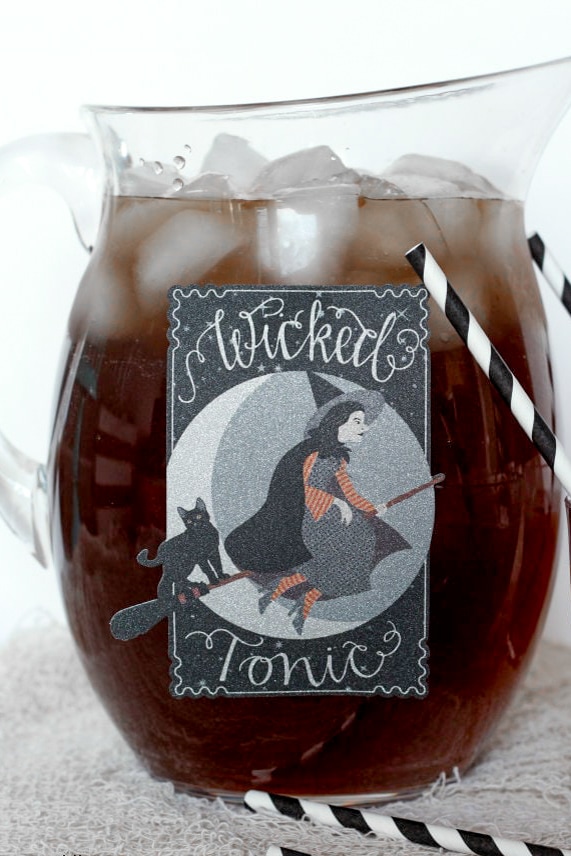 for more great Halloween creations, be sure to check out:
Ghoul-Aid Recipe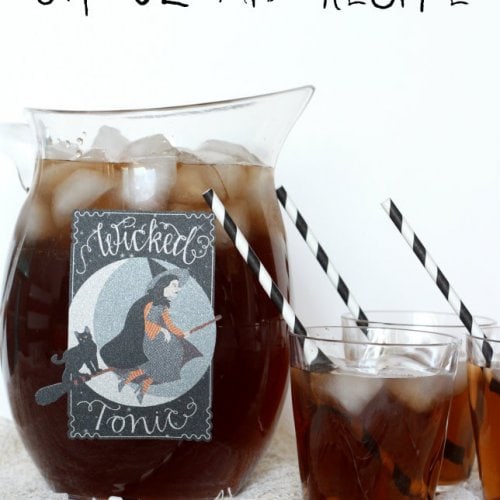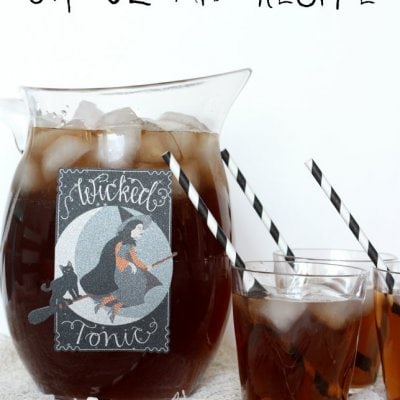 Ghoul-Aid recipe is perfect for Halloween! Just mix and enjoy this spooky Orange & grape kool-aid concoction. 
Ingredients
1

package

Grape Kool-Aid Powdered Drink Mix

1

package

Orange Kool-Aid Powdered Drink Mix

3

quarts

water

cold

2

cups

sugar

1

liter

Sprite or 7UP

or Ginger Ale
Instructions
Combine all ingredients in a large pitcher and mix well. (It's that easy!!)