Whether you're hosting a formal brunch for a shower, or having a casual brunch with your ladies, anything from this collection of brunch recipes is sure to be a hit!
More Collections: Healthy Breakfast Recipes, Breakfast Smoothies, Muffin Recipes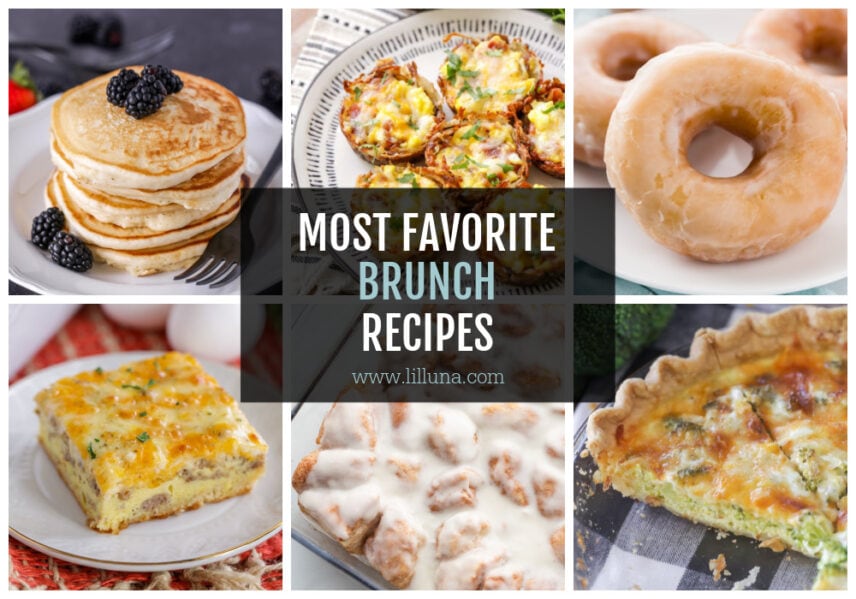 What is Brunch?!
Breakfast + Lunch = Brunch.
Brunch is generally served at about 10 am and can consist of breakfast foods and/or lunch items! If you would like a wider spread, you could even include both.
Hosting brunch may seem a bit daunting, especially if you've opted to make it all yourself as opposed to pot luck style. To help make things run smoothly and to be sure there is something for everyone, I've gathered up some of my favorite Brunch Recipes.
I've also included some of my best tips, so take a deep breath and get your host on!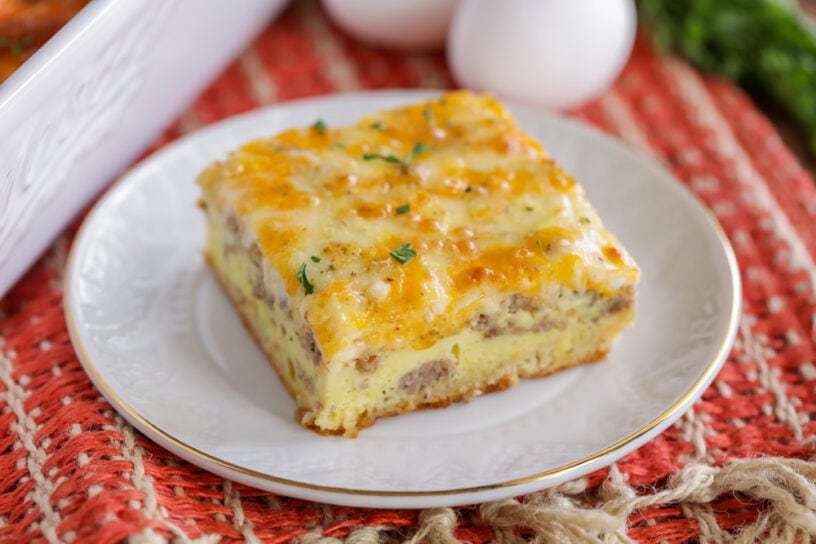 Tips for Hosting Brunch
Decide if you want to have a more formal sit down brunch or take a family style buffet approach.
Set up as much as you can the night before. Arrange furniture and serving tables. Set out utensils, trivets, and chafing dishes. Hang up decorations.
Utilize multi tiered platters. They provide extra serving space and look visually appealing.
Make and prepare as much food as you can in advance.
Will there be children attending? Have an activity area for them.
Is there a theme? Sometimes this is easy to determine when you are serving brunch at a bridal or baby shower. Other times you might decide to use a flower or color theme. You can even have food theme:
Waffle Bar
Donut Theme
Pancake Party Theme
Mini Theme when everything is served in tiny portions
Omelette Bar
Breakfast Burrito Bar
Planning the menu
Plan the menu a couple of weeks beforehand. There are several perks to doing so.
It allows you to watch for sales at the grocery store.
You have time to try out new recipes to work out any tweaks.
If you have a guest offering to bring a dish, you'll know what will go well with the other menu items.
You have about a week to make any changes.
Here are some things to consider when deciding what to put on the menu:
If you picked a theme, what correlates?
What dishes can be made ahead of time?
What needs to be heated/cooked the morning of and is there enough time and space to do so?
Not everything needs to be homemade. Are there any items that you can purchase already made from the grocery store?
Make sure you have a balance of sweet and savory, hot and cold.
Be considerate of any allergies that you know guests have.
Keeping Food Warm
There are several tricks you can use to keep food warm before and during a party.
Chafing Dish: If you don't have one, you can create a similar effect using an electric heating pad. Be sure to pair the heating pad with a tray that is slightly larger. Set the safety temperature of the heating pad and place the dish right on top. Also, be sure that any cords are out of the way so no one trips on them.
Crock Pots: Crock pots are a favorite appliance in my kitchen. Even if you don't use the pot to cook the dish you can use it to keep one warm.
Cookler: Insulated coolers can be used to keep food warm. Be sure that any dishes you place in there will not get squashed when stacked. You can Use hot water bottles or hot bricks wrapped in a towel to help maintain the warm temperature.
Oven: Set the oven to 200°F and it can be used to keep many different dishes warm.
How much to serve
This is one of the most difficult parts of hosting any party. You don't want to prepare too much, but you definitely don't want to run out of food. It can be tricky to determine how much each person will ultimately eat. Use the following information to help you out:
Quiche- 1 slice per person
Bakes/Casseroles- 1-2 pieces that are 2 inch squares
Pancakes– 3 large per person
Waffles– 2 per person
French Toast– 2 slices per person
Eggs- 2 per person no matter how they are made
Coffee cake or pastry- 1 ½ slices or pieces per person
---
Best Brunch Recipes
These are all the food items you hope to see when you attend a brunch—all the classics like pancakes and waffles, along with some other best loved breakfast dishes.
---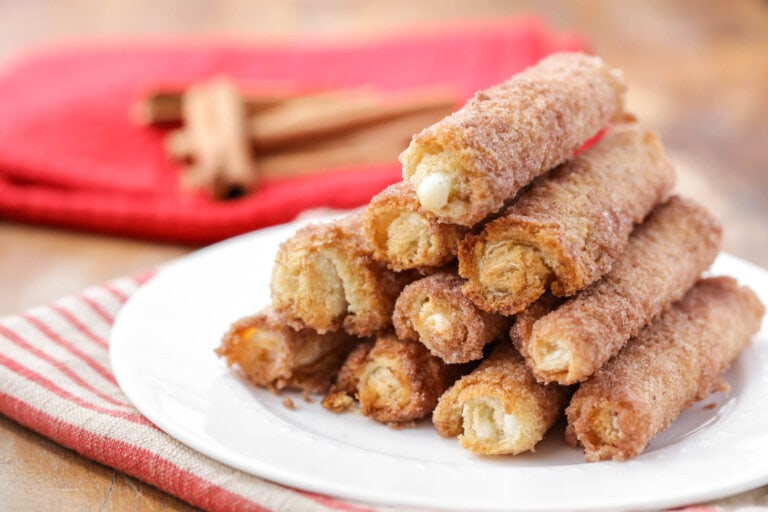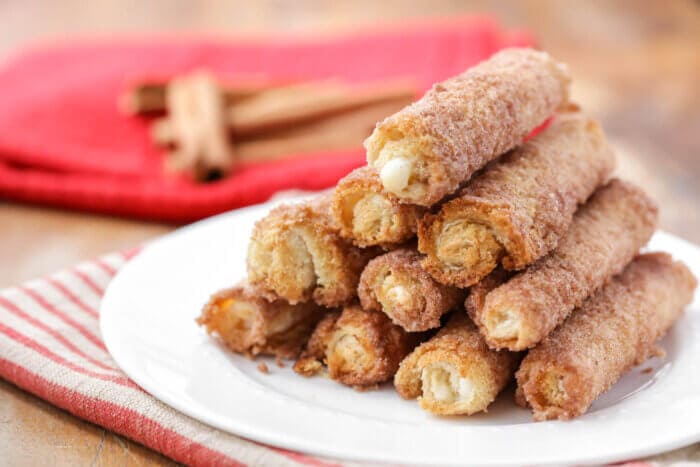 Easy Brunch Recipes
Preparing an entire brunch spread can be daunting and time consuming. That's why these recipes come in handy! They're all made in 30 minutes or less, and most require few and simple ingredients.
---
Brunch Casserole Recipes
Casseroles are the ultimate brunch item for a handful of reasons! They're usually really easy to prepare, a lot of them are overnight casseroles and only need to be tossed in the oven the morning of, and one dish easily feeds a whole crows! Here are our favorites.
---
Make Ahead Brunch Recipes
The best brunch recipes to make ahead are pastries and muffins that can sit at room temperature for a longer period of time—Things like donuts, muffins, and scones.
Keep in mind, a lot of the casseroles in the previous category are overnight casseroles and can be made in advance as well!
---
Healthy Brunch Recipes
While some brunch recipes tend to be heavy on calories, sugars, or cheeses, these ones are filled with fruits, vegetables, and/or protein! Add a few of these to the spread and give your guests healthy options.
Be sure to check out all of our Breakfast Recipes.
For more collections: Easy Breakfast Ideas, Egg Recipes, Breakfast Casserole Recipes