Don't miss a thing – Sign up for the Lil' Luna Newsletter today!
My family eats a ton of cereal. I admit that in the morning, during the week, we don't really have the time to make breakfast for the family. With 5 littles I'm usually running around making sure homework is gathered, kids are clothed and a baby is nursed. I wish it wasn't that way and I'm sure one day things will be less crazy, but in the meantime, we'll be enjoying our cereal every week day.
Fortunately, we have a little bit more time on the weekends (thank heavens for the weekends, right?!) It's on these days that we usually try to make breakfast a little more special than the typical Lucky Charms or Cheerios. 😉 We have all sorts of delicious breakfast recipes that we have come to love, and one of those are these Cinnamon Cream Cheese Roll-Ups. They are a super simple and quick treat that are filled with cream cheese and covered in a crunchy Cinnamon and Sugar crust. We usually have all the ingredients on hand too, which is nice. Even the kids like to get in the kitchen and help me make them (they're really that easy!)
If you're looking to try a new breakfast treat then I highly recommend this one. They're best served warm but can be eaten at any temp. No matter when you eat them, I can promise you that they won't last long. 😉
For video instructions, watch below:
For printable recipe, see below:

Cinnamon Cream Cheese Roll Ups
Ingredients
1 loaf of thin, white bread
⅔ bar of cream cheese (8 oz. bar), softened
½ cup powdered sugar
¾ cups sugar
1 TB cinnamon
½ cup butter, melted
Instructions
Cut off the crust of the bread.
With a rolling pin, flatten bread.
In a small bowl combine cream cheese and powdered sugar until well blended.
In a separate bowl combine sugar and cinnamon - set aside.
Spread 1 - 1½ tablespoons of cream cheese mixture onto each flattened bread piece and roll up.
Dip each rolled bread into melted butter and then into the cinnamon and sugar mix.
Place on an ungreased cookie sheet.
Repeat for remaining pieces of bread.
Bake at 350 for 16-20 minutes until golden brown. Serve warm.
ENJOY!
 Recipe adapted from Fashionable Foodie.
Products Featured in this Recipe:
(may include affiliate links)
Check Out My Other Recipes
I hope you love this recipe as much as we do.
It's very simple and oh-so-delicious!
For more great breakfast goodies, you can check out these favorites…
(you'll see that we love cinnamon & sugar combos!!)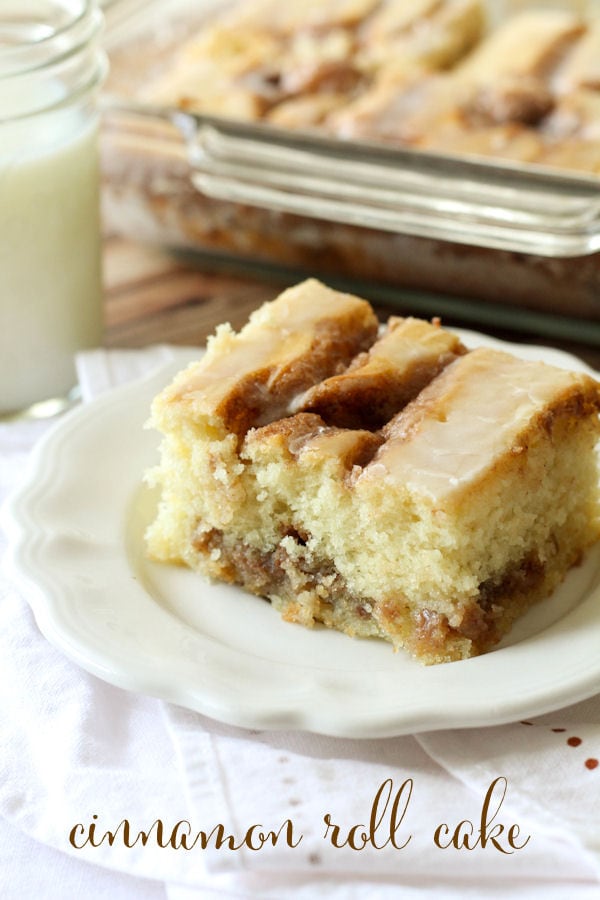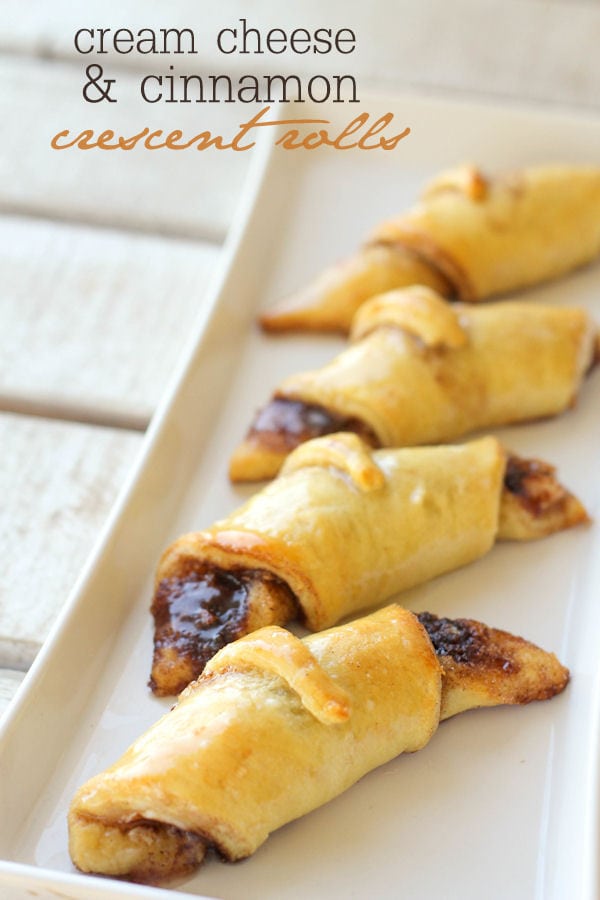 Cinnamon & Cream Cheese Crescent Rolls
Told ya we love the Cinnamon & Sugar Combo! These are ALL favorite recipes!! 🙂
For all Breakfast recipes on the site go HERE.
For all recipes go HERE.
For even more great ideas follow me on Facebook – Pinterest – Instagram – Twitter – Periscope – Snapchat.
ENJOY!
Need more recipes and creative ideas? Sign up and get a FREE copy of my latest ebook!