Danishes, Donuts, Sweet Rolls, Quiches, and MORE are found in this collection of our favorite Breakfast Pastry Recipes! Indulge in one of these pastries to sweeten your morning.
More Collections: Waffle Recipes, Breakfast Smoothie Recipes, Brunch Recipes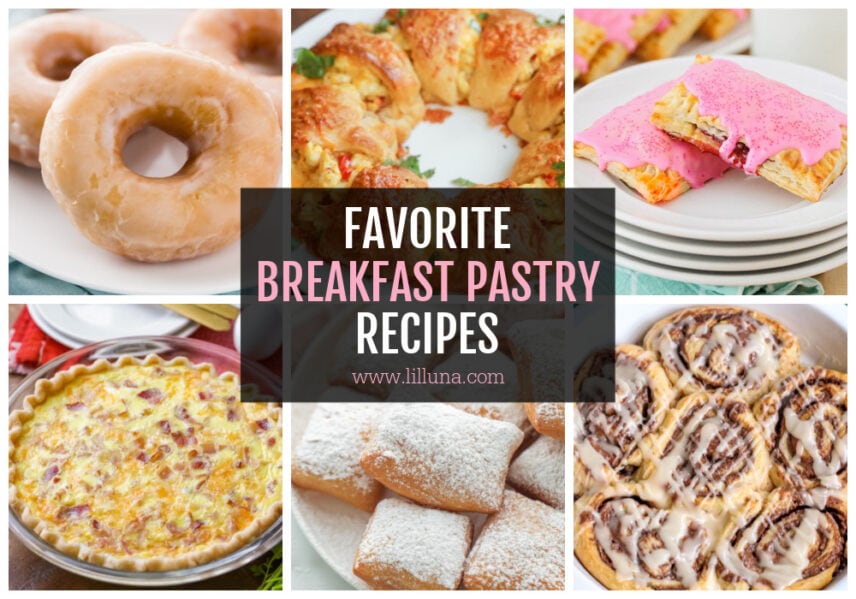 Pastries of all sorts!
Pastries can be sweet or savory, baked or fried, large or bite sized.
An item is considered a pasty when it contains a higher fat content that yields a flakier texture. Many breakfast pastries are eaten as sweet desserts, but not all of them are.
Common pastries that are also breakfast items include: Croissants, Danishes, Donuts , Pies, Strudels, Eclairs, Strudels, Cannolis, Sweet Rolls and Tarts.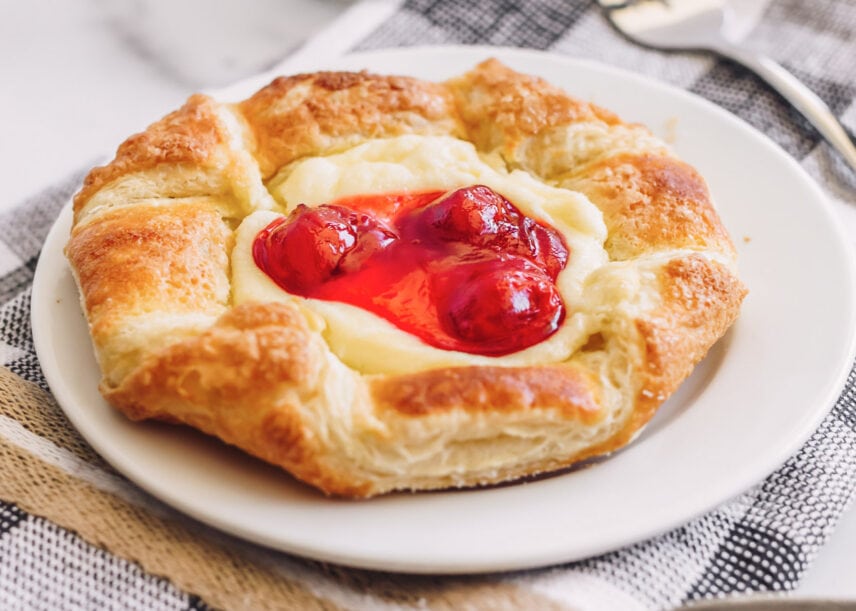 Breakfast Pastry Tips
Pastry Dough is as versatile as the pastries themselves. However there are few things to keep in mind when making any type of dough.
Pastry becomes less tender as more water is added so make sure you keep the correct balance.
Adding too much flour can also throw off the balance and create a stiffer dough.
Adding too much fat will cause the dough to crumbly.
Handling and rolling the dough too much will cause gluten to over develop which then reduces the tender flakiness of the dough.
In order for the fat to work its magic it needs to stay cold. Many recipes call for you to chill the dough at least once for this reason.
Cut in the fat: Most breakfast pastry recipes instruct you to combine the flour and fat (shortening or butter) by cutting them together. This is a really important step. The easiest way to do this is to use a pastry cutter, but a fork works too. Simply press the cutter down through the fat and flour over and over until the pieces of fat are the size of a piece of dry rice or the texture of cornmeal.
While I don't suggest eating sweet pastries very often for breakfast, they are nice every once in a while. 😉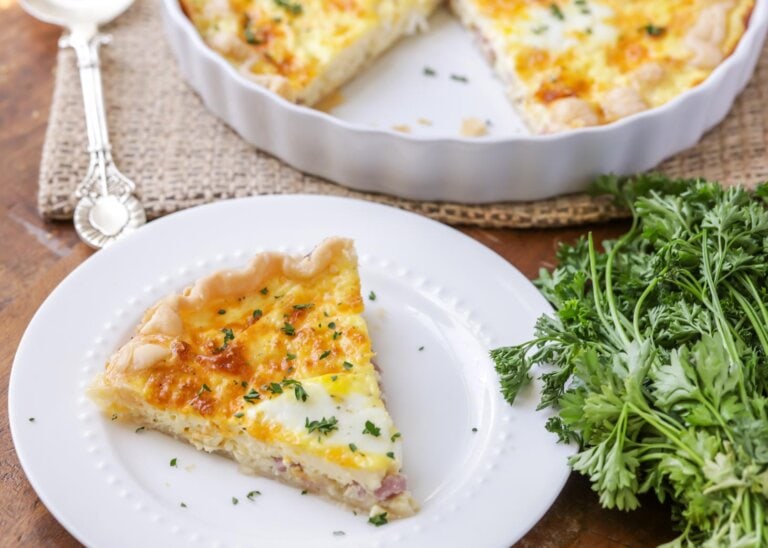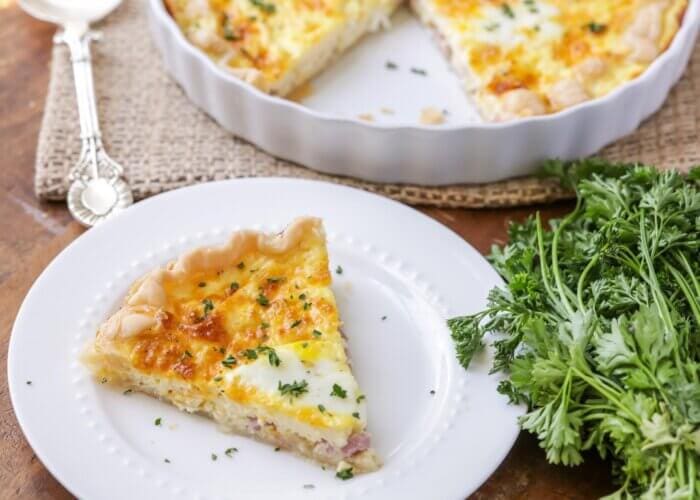 Best Breakfast Pastries
Do you dream of making a breakfast pastry worthy of being displayed in a bakery window?? That's exactly what these are! Skip the trip to the bakery and try these recipes at home.
---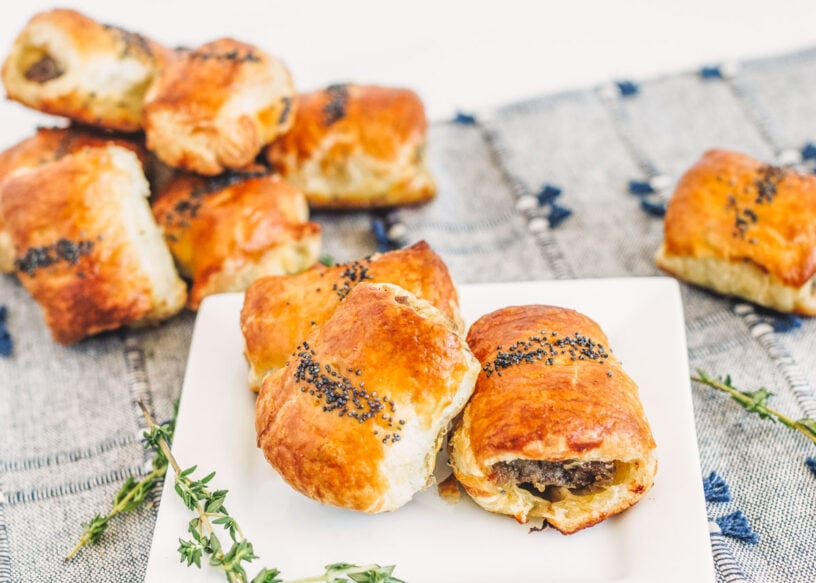 Easy Breakfast Pastries
Sometimes there isn't enough time in the morning to produce a beautifully crafted homemade breakfast pastry. Each of these pastries are made quickly (under 35 minutes!) with the help of a canned dough shortcut. 😉
---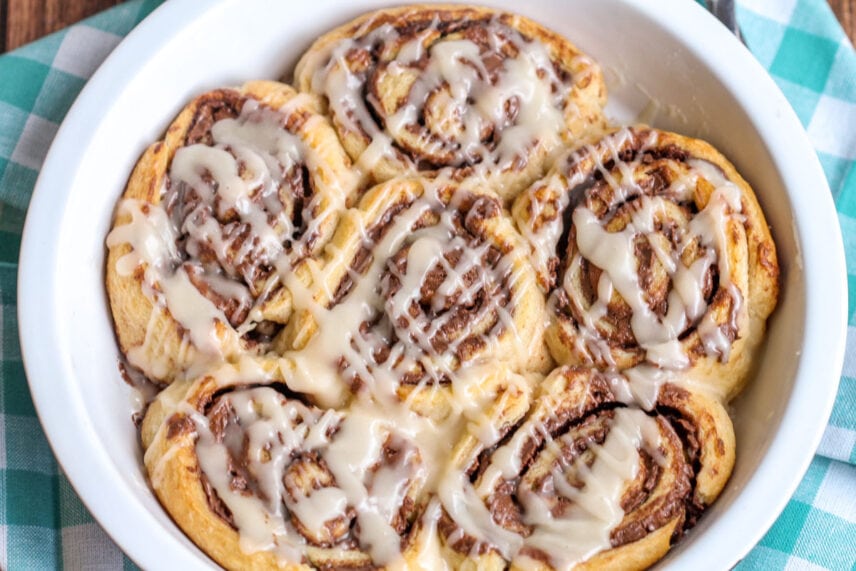 Sweet Rolls
There are so many different kinds of sweet rolls, from the classic cinnamon, to orange rolls. All of these cinnamon roll variations are worthy of your time!
---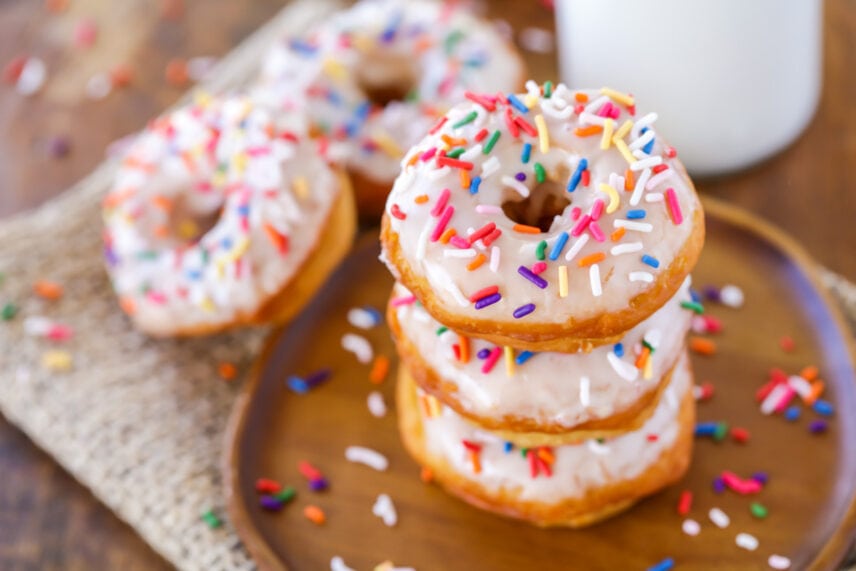 Donuts and Beignets
Don't forget the donuts!! They're a family favorite, and our kids will take any excuse to make them. Here are some of our favorite recipes…
Make sure to check out all of our Breakfast Recipes.
For more collections: Muffin Recipes, Pancake Recipes, Breakfast Smoothie Recipes