Danishes, Donuts, Sweet Rolls, Quiches, and MORE are found in this collection of our favorite Breakfast Pastry Recipes! Indulge in one of these pastries to sweeten your morning.
More Collections: Waffle Recipes, Breakfast Smoothie Recipes, Brunch Recipes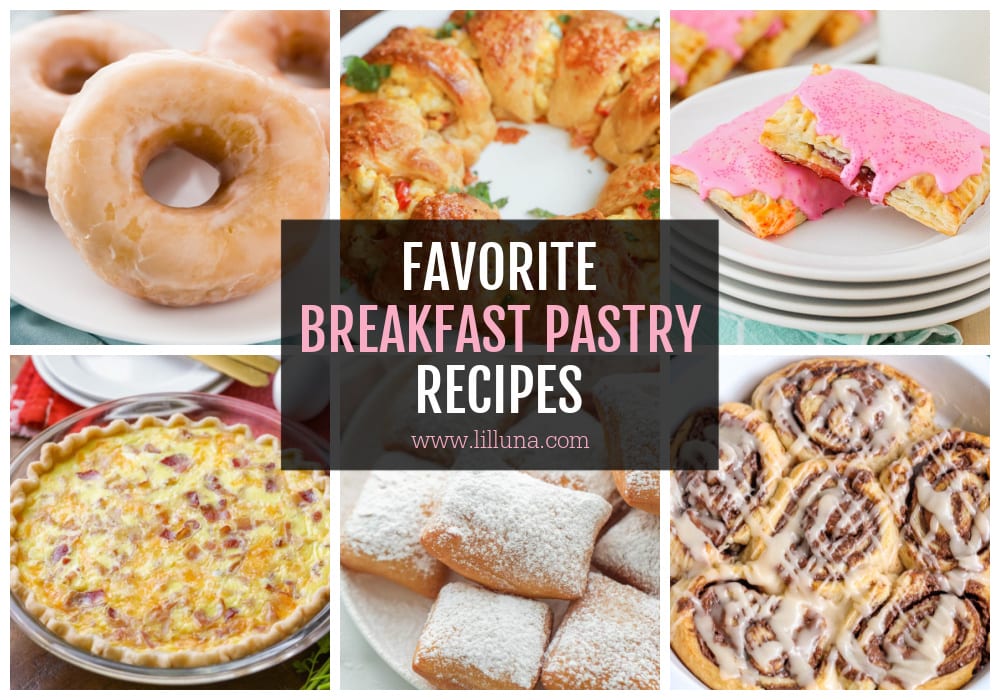 EVERYONE loves pastries
Pastries can be sweet or savory, baked or fried, large or bite sized.
An item is considered a pasty when it contains a higher fat content that yields a flakier texture. Many breakfast pastries are eaten as sweet desserts, but not all of them are.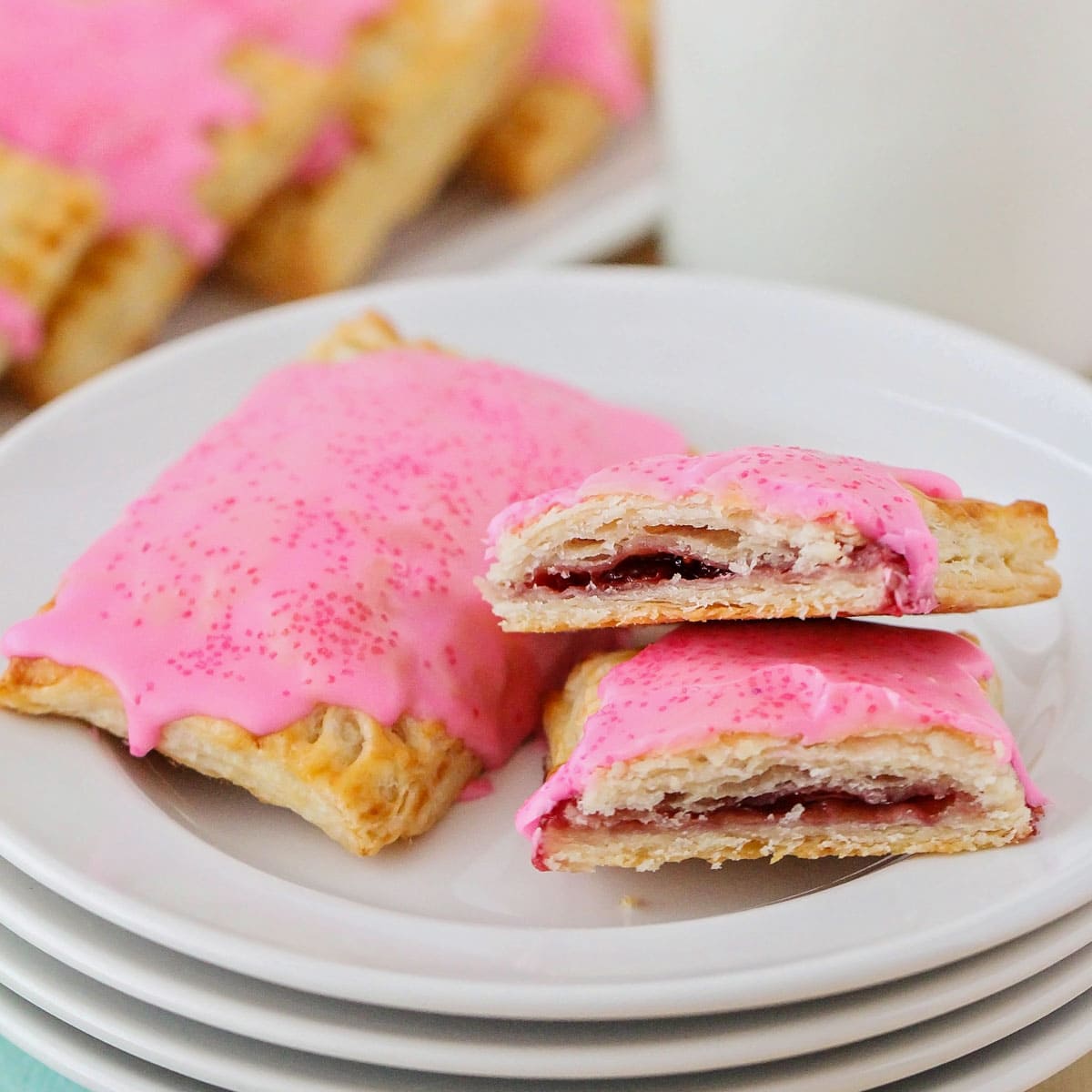 What are the most common pastries?
There are several types of pastries. The following are 10 popular pastries that are also often served for breakfast. Each pastry has a brief overview of their delicious attributes.
Croissants: The croissant is made with yeast dough, layered with butter and rolled into a crescent shape. The buttered layers are what give it its light and flakey texture. They can be sliced and filled with sweet or savory ingredients.
Danishes: The dough of a danish is rolled, covered with butter, folded, chilled and then repeated several times to create several layers of flaky deliciousness. They often are shaped in circles with a fruit or cream cheese filling right in the center.
Donuts are a yeast dough that has been fried. They are notably a ring shape, but can be a solid circle with a filling or in the shape of a rectangle, known as a Long John. They can have a sugar topping, glaze or frosting.
Eclairs may look like a donut, but they are quite different. They are made from a choux pastry (a very light egg based dough), filled with a flavored creme, and typically topped with a chocolate glaze.
Quiche uses the same pastry as pie, but is typically more shallow and is not covered. Quiche are savory and filled with different combinations of eggs, cheese, cream, vegetables, meat, or seafood.
Strudels have a thin sheet of flakey pastry dough that is used to wrap around a filling and baked. Apple is a pretty notable filling, but it can be anything from a savory egg and cheese filling to a mixed fruit and creme filling.
Sweet Rolls are made from a sweetened yeast dough and baked. They can be filled with spices, nuts, and candied fruits. Some are topped with a drizzle of glaze or frosting. Cinnamon rolls and orange rolls are prime examples.
Tarts have a thick crumbly crust and are much more shallow than a standard pie. They are generally filled with pastry cream and fruit. It is not topped with a crust.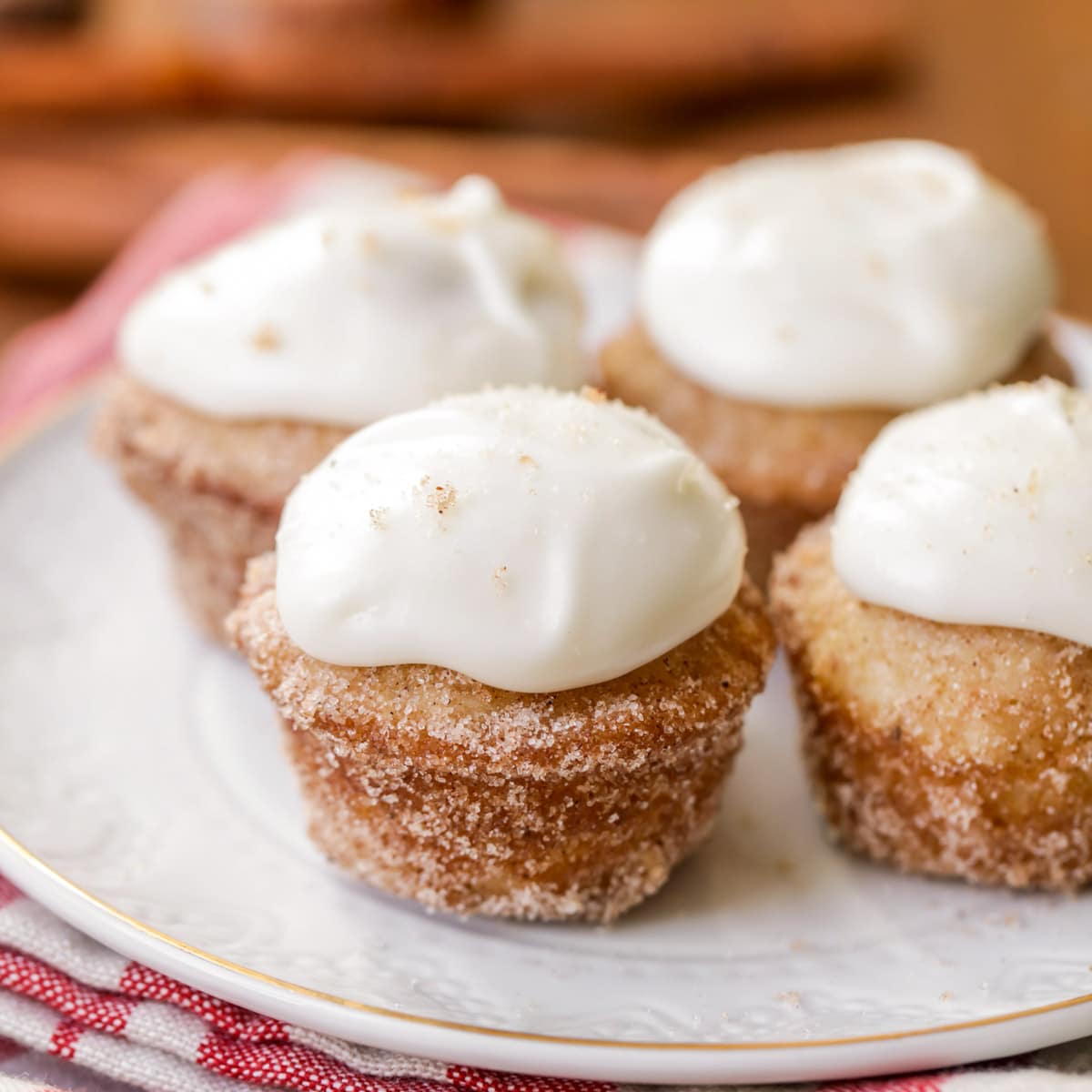 Breakfast Pastry Tips
Pastry Dough is as versatile as the pastries themselves. However there are few things to keep in mind when making any type of dough.
Pastry becomes less tender as more water is added so make sure you keep the correct balance.
Adding too much flour can also throw off the balance and create a stiffer dough.
Adding too much fat will cause the dough to crumbly.
Handling and rolling the dough too much will cause gluten to over develop which then reduces the tender flakiness of the dough.
In order for the fat to work its magic, it needs to stay cold. Many recipes call for you to chill the dough at least once for this reason.
Cut in the fat: Most breakfast pastry recipes instruct you to combine the flour and fat (shortening or butter) by cutting them together. This is a really important step. The easiest way to do this is to use a pastry cutter, but a fork or food processor works too. Simply press the cutter down through the fat and flour over and over until the pieces of fat are the size of a piece of dry rice or the texture of cornmeal.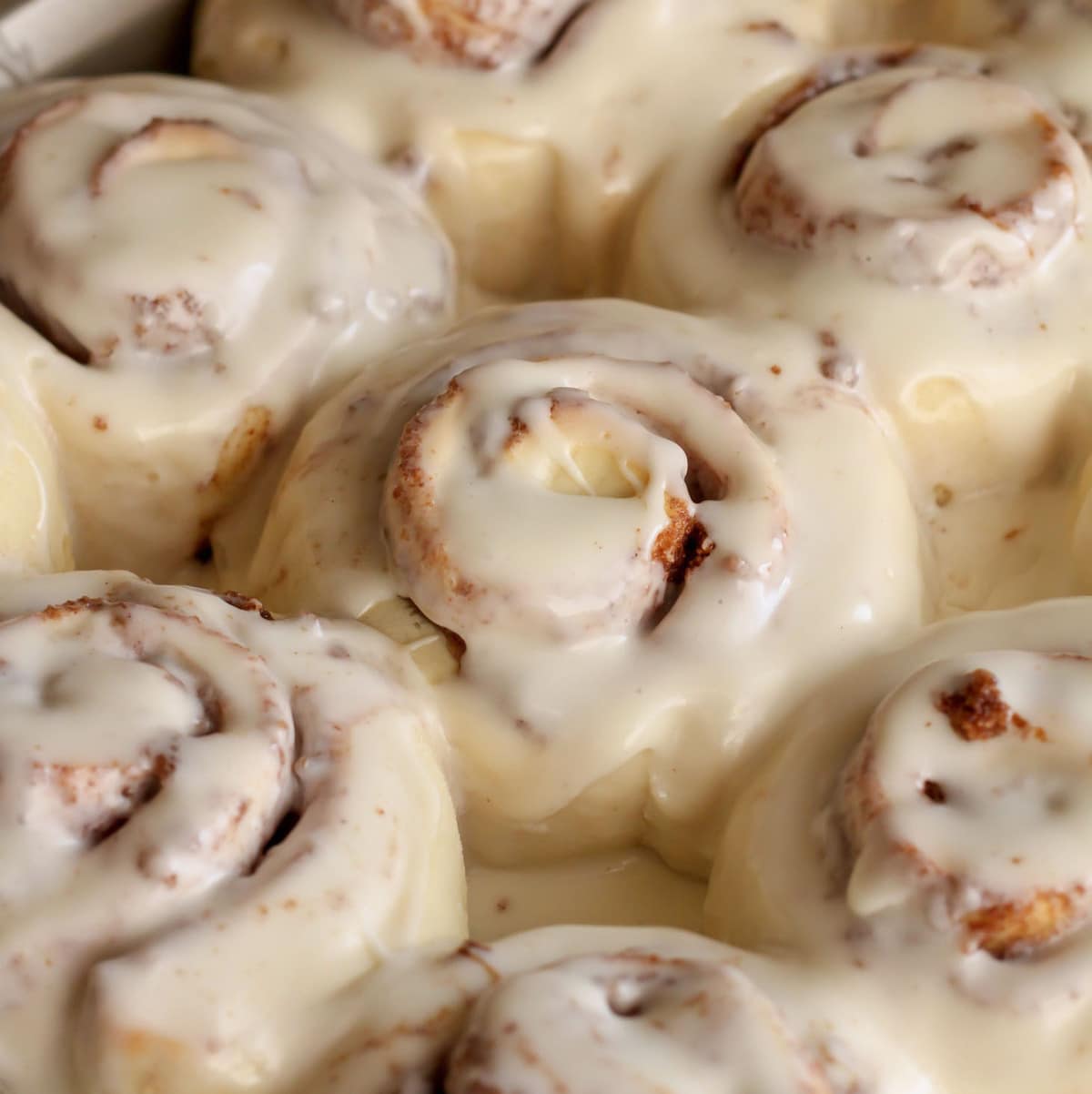 How to freeze pastries?
The different types of dough that make up pastries can be stored in the freezer to be enjoyed later. Use the following information to help you when freezing your pastry:
Freezing uncooked pastries yields a better result than cooked pastries.
Warm pastries should never be frozen. Allow them to cool on racks before wrapping tightly and placing them in the freezer.
Flash freezing formed unbaked pastries before wrapping and storing is best. Place the formed pastry on a baking sheet and freeze until solid. Wrap each piece individually with plastic wrap and then place them together in a Freezer Ziploc. If you have a large single item, like a pie, wrap the entire pie with plastic and then again with foil.
Unbaked Choux pastry can be refrigerated for 3 days or frozen for 3 months before baking. Baked choux pastry can be frozen for up to 3 months.
Puff Pastry can be stored in the refrigerator for only 2 or 3 days or frozen for up to 1 month. Baked unfilled pastry may be frozen in airtight containers for up to 6 weeks.
Pie and tart dough can be rolled into disks about ½ inch thick, wrap and freeze for up to 3 month. Thaw, add to a pan and fill before baking.
Filled unbaked pie can be wrapped and frozen for up to 2 months. Don't thaw before baking. Bake at an initial temp of 425°F for 15 minutes, reduce to 375°F and bake for 30-45 more minutes or until golden and bubbly. Baked fruit pie can be frozen for up to 4 months.
Donut dough: Cut the dough into rings and allow the dough to proof, then freeze for up to 3 months. Thaw before frying. Cooled fried donuts can be frozen for up to 2 months. Note that they freeze better unglazed, but can be frozen with glaze or frosting.
Strudel dough is best frozen before being baked. Assemble the strudel recipe but freeze it before you bake. It can be frozen for up to 3 months. Thaw before baking.
Sweet Rolls can be formed and frozen for 6-8 weeks before being baked. They also hold up very well in the freezer after being baked. For best results reheat them within 4 weeks of freezing, but they can last for up to 3 months.
---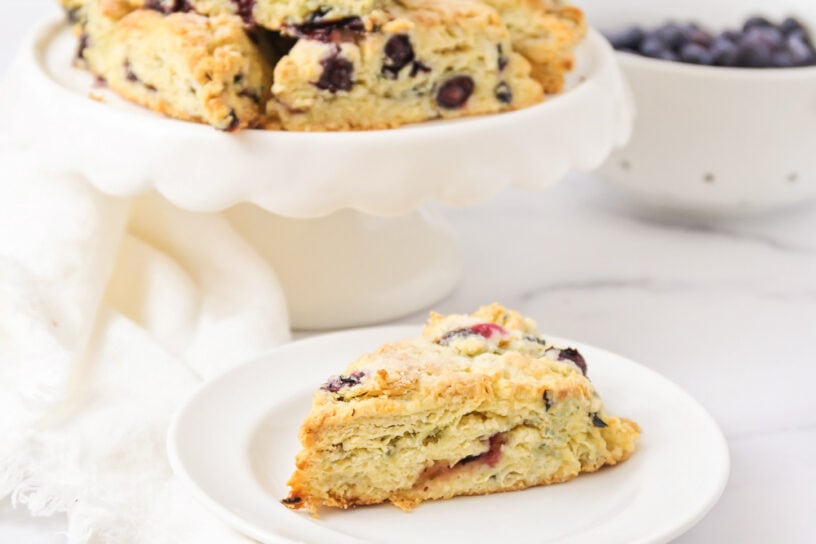 Best Breakfast Pastries
Do you dream of making a breakfast pastry worthy of being displayed in a bakery window?? That's exactly what these are! Skip the trip to the bakery and try these recipes at home.
Scones – Bake Up A Few Of These Blueberry Scones For A Delicious Breakfast Or Brunch. They Are Flaky, Buttery, And Easy To Make!
Broccoli Quiche – Broccoli Quiche Is One Of My Favorite Hot Breakfast Recipes! Healthy, Filling, And Flavorful. It Has Everything You Want And More!
Chocolate Eclairs – Make Elegant Bakery-Style Eclairs With This Easy Recipe! You'll Love These Homemade Eclairs Filled With Vanilla Cream, And Topped With Chocolate Glaze.
Asparagus Quiche – This Simple Asparagus Quiche Is Loaded Up With Eggs, Asparagus, And Cheese. It's Terrific For A Brunch Spread Or Weeknight Meal.
Homemade Pop Tarts – Delicious Homemade Pop Tarts – They're Easier To Make Than You Think And Can Be Customized Based Off Of Your Favorite Fillings And Frosting!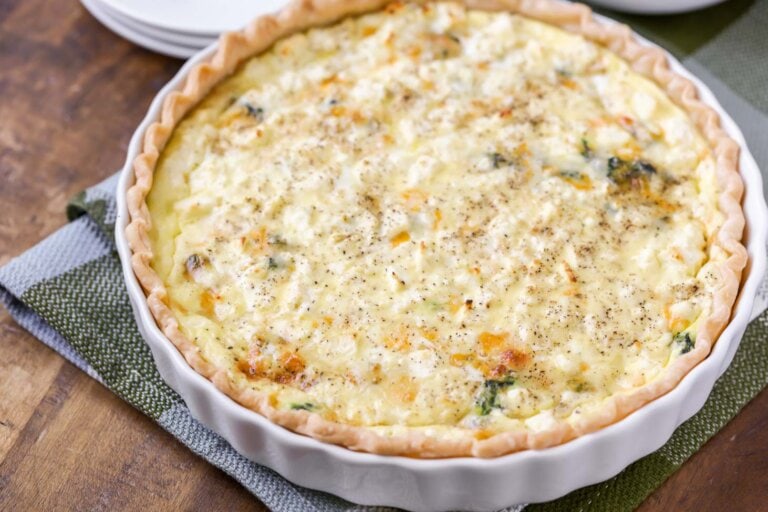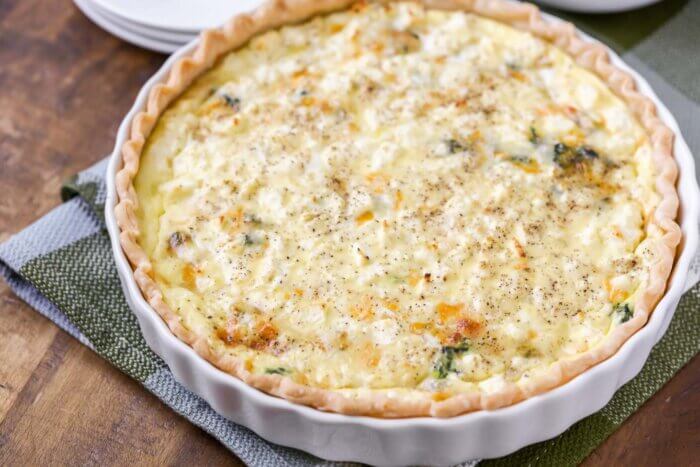 Spinach Quiche – Hot And Cheesy Spinach Quiche With A Buttery Crust Is The Perfect Start To Your Morning. This Is A Wonderful Breakfast Dish For Any Sized Crowd. Everyone Will Love It!
Crescent Rolls – These flaky crescent rolls are soft and tender. Whether you're making them for Sunday dinner or for a holiday gathering, everyone will love how delicious and simple these rolls are.
Bacon and Cheese Quiche – Bacon And Cheese Quiche Makes The Perfect Hot Breakfast To Share With A Crowd. It's Filling, Savory, And Full Of Delicious Flavors.
Ham and Cheese Quiche – A super easy ham and cheese quiche recipe to whip up for breakfast! Grab some store-bought pie crust dough and get started on this tasty breakfast meal everyone is going to enjoy.
Cherry Danish – This easy Cherry Danish is made from puff pastry dough filled with a sweetened cream cheese mixture and topped with cherry pie filling.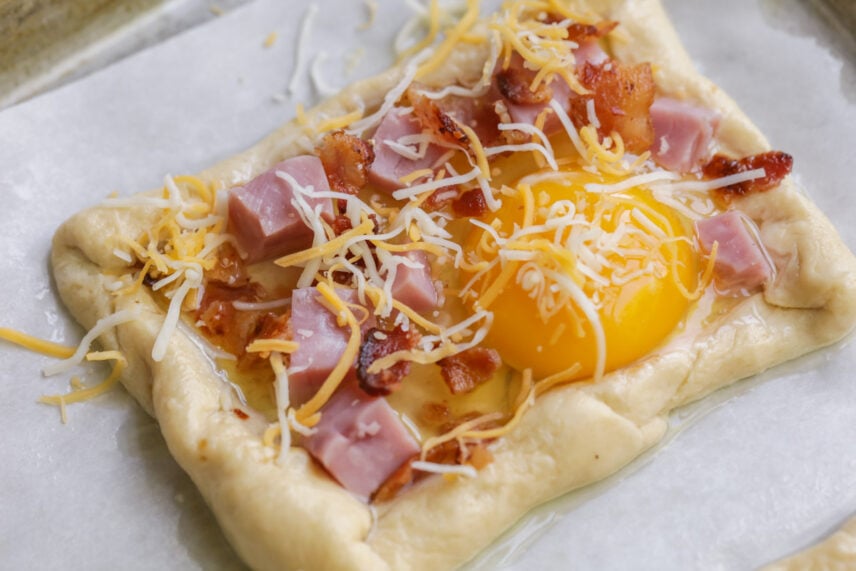 Easy Pastries
Sometimes there isn't enough time in the morning to produce a beautifully crafted homemade breakfast pastry. Each of these pastries are made quickly (under 35 minutes!) with the help of a canned dough shortcut. 😉
Breakfast Hand Pies – Simple and delicious crescent dough Breakfast Hand Pies are perfect for breakfast! They are easy to make and completely customizable.
Cinnamon Twists – Flaky Cinnamon Twists Are Buttery And Sweet. They Take Only 15 Min. To Make, And Will Disappear In Minutes!!
Cinnamon Cream Cheese Crescent Rolls – I'm Always Looking For Easy And Delicious Recipes That Can Be Made Quickly And With Ingredients I Already Have. These Cinnamon Cream Cheese Crescent Rolls Are Just That – And So Yummy!
Breakfast Crescent Ring – Delicious Bacon And Pepper-Filled Eggs Inside A Ring Of Delicious Crescent Roll Dough. It's Our New Favorite Breakfast Recipe!
Sausage Rolls – Sausage mixed with delicious seasonings, all wrapped up in puffy pastry make these Sausage Rolls delicious and addicting!
---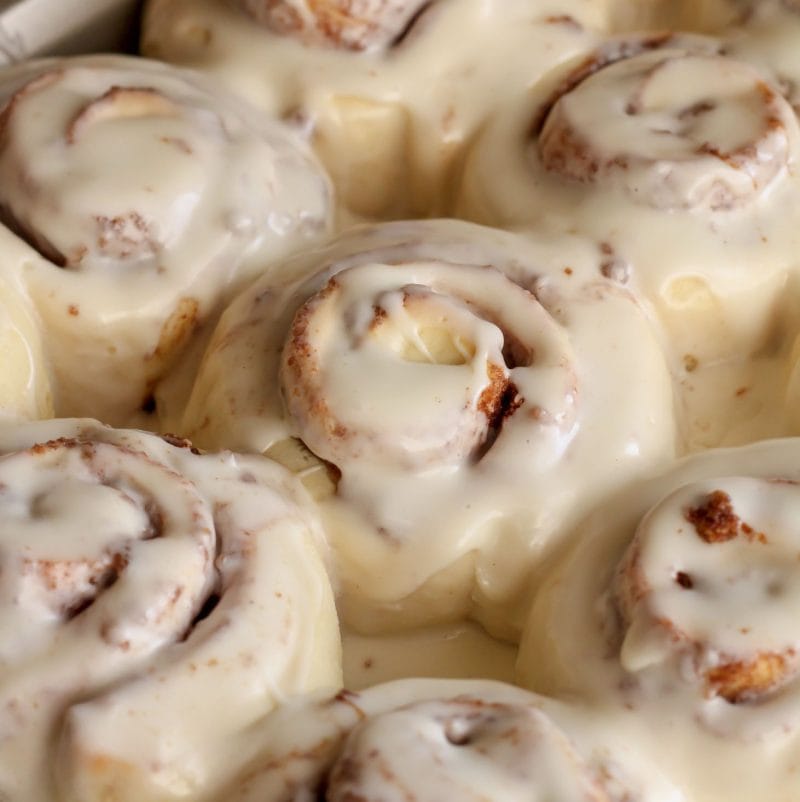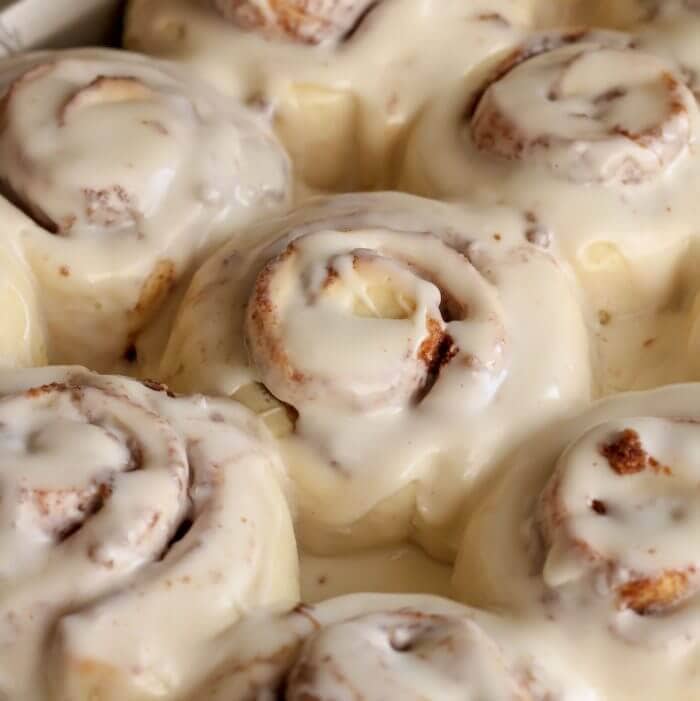 Our favorite pastry
There are so many different kinds of sweet rolls, from the classic cinnamon, to orange rolls. All of these cinnamon roll variations are worthy of your time!
One Hour Cinnamon Rolls – Delicious One Hour Cinnamon Rolls With Homemade Cream Cheese Frosting. These Rolls Are Super Soft And Result In A Quick, Mouth-Watering Cinnamon Treat That Is Delicious Any Morning Or Holiday.
Orange Rolls – One Of Our Favorite Morning Treats! A Sweet Roll Recipe Made With An Orange Filling And An Irresistible Lemon Glaze. Everyone Loves These Delicious Orange Rolls!
Pumpkin Cinnamon Rolls – Soft And Gooey Pumpkin Cinnamon Rolls Topped With A Delicious Pumpkin Spice Glaze. Between The Pumpkin Flavored Bread Dough, The Pumpkin Spice Filling, And The Pumpkin Spice Glaze On Top, This Dessert Has All The Goods!
Nutella Cinnamon Rolls – Soft and delicious Nutella Cinnamon Rolls are made from crescent rolls filled with Nutella and topped with an amazing glaze.
Maple Bacon Cinnamon Rolls – Melt-In-Your-Mouth Maple Bacon Cinnamon Rolls Are The Yin And Yang Of Salty And Sweet, And Are Sinfully Addicting!
Cinnamon Rolls – Our ALL-TIME Favorite Cinnamon Roll recipe! These rolls are so soft and gooey, topped with with a delicious cream cheese frosting. They always get rave reviews with anyone who tries them!
---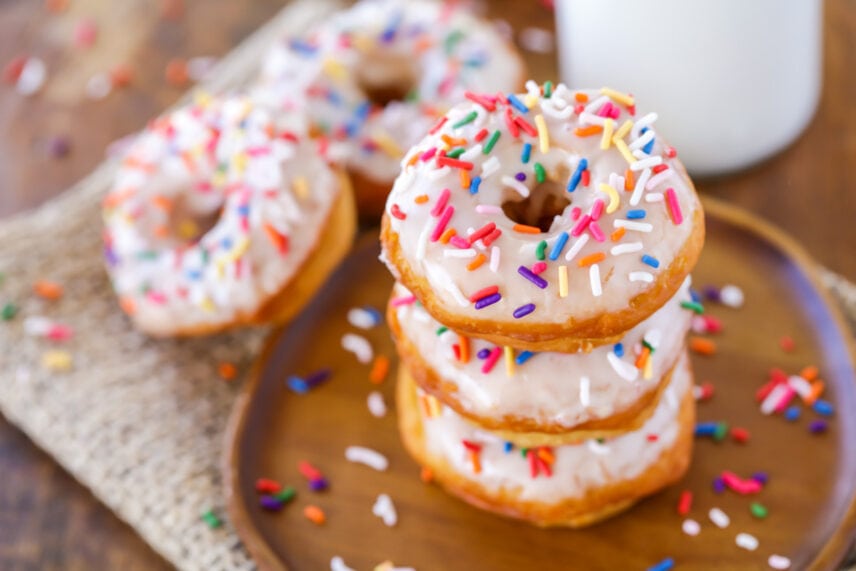 Don't forget the donuts!! They're a family favorite, and our kids will take any excuse to make them. Here are some of our favorite recipes…
Homemade Biscuit Donuts – These Delicious Biscuit Donuts Are Beyond Simple And Made Using Canned Biscuits!! If You're Looking For The Quickest And Easiest Ways To Make Donuts, This Is It!
Homemade Donuts – Not Sure What Is So Addicting About These Donuts (Perhaps The Fact That They're Fried?!), But I Promise You They Are. Everyone Loves These Homemade Donuts.
Mickey Beignets – These Fun Beignets Are Fried Pastries (Similar To Donuts), Shaped With A Mickey Cookie Cutter, Sprinkled With Powdered Sugar And Served With A Vanilla Cream Sauce. They're One Of Our Favorite Treats To Enjoy At The Parks!
Old Fashioned Donuts – Old fashioned donuts will melt in your mouth. These glazed buttermilk beauties are so easy to make!
Beignets – Classic beignets are pillowy, sugary New Orleans-style fried Dough. Enjoy these soft donuts sprinkled with powder sugar or dipped in a sauce!
---
Easy Breakfast Pastries
We love EASY Breakfast Pastry Recipes and hope this list inspires you to make some soon.
Even though some of these recipes take a little more work than some of the others, the majority of them are quite simple.
One of our favorites (because of it's simplicity and how quick it's made) is the Breakfast Danish.
Add the cherry filling on top or as is with just the cream cheese, but we think you'll agree that it's delicious and SO easy!
Here's how to make it:
---
The Complete List
Here are the picture cards of ALL the delicious Breakfast Pastry Recipes listed above.
There are so many tasty breakfast pastries to choose from, you may just want to create a spread and include a few. Enjoy your next breakfast or brunch!!
---
Which of these is your favorite Breakfast Pastry? Let us know below!
Make sure to check out all of our Breakfast Recipes.
For more collections: Muffin Recipes, Pancake Recipes, Breakfast Smoothie Recipes