Our ALL-TIME Favorite Cinnamon Roll recipe – these rolls are so soft and gooey and always get rave reviews with anyone who tries them.
Don't miss a thing – Sign up for the Lil' Luna Newsletter today!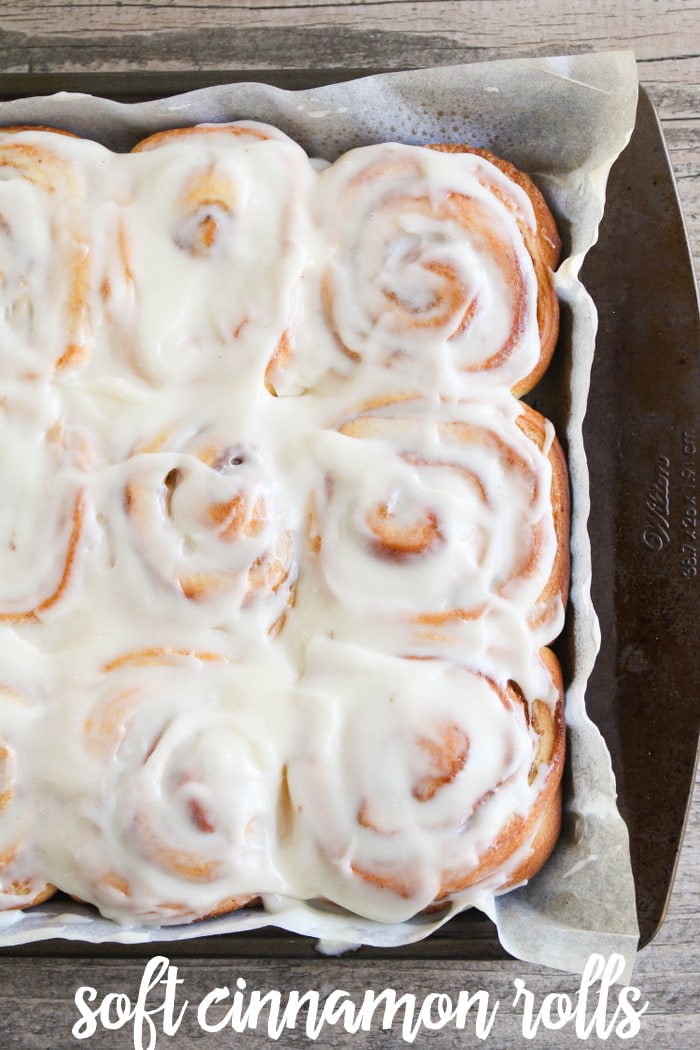 My mom is a wonderful cook and baker. Pretty much everything she makes is delicious, but there are certain things she's "famous" for: Heavenly Rolls, Empandas (a family favorite recipe that I'll be sharing soon), and Cinnamon Rolls.
I couldn't believe that I hadn't shared my mom's Cinnamon Rolls recipe yet, so that's what I'll be doing today. She has tried several Cinnamon Rolls recipes in her years, but this one is her favorite. They always turn out soft and gooey and just so finger-licking good! Everyone loves them so much that she is often asked to make these in large quantities around the holidays for people to give as Christmas gifts. Yes, it's true. Many a time I would come to the house to see dozens and dozens of cinnamon rolls laid out for people to come pick up. Fortunately, she kinda likes us kids and would make some for each of our families. 🙂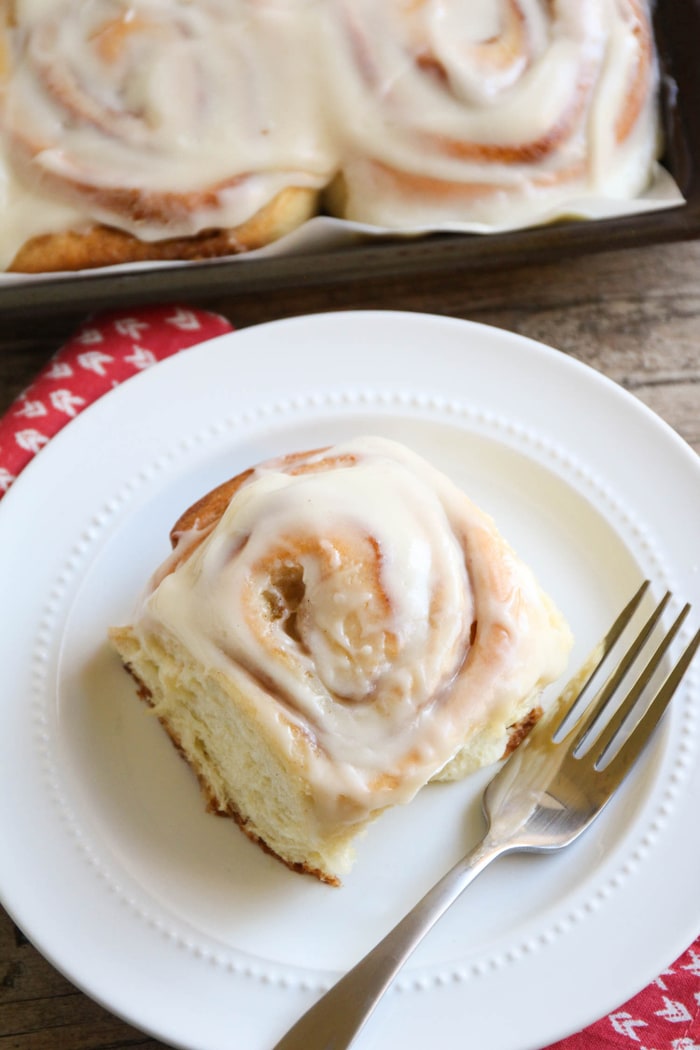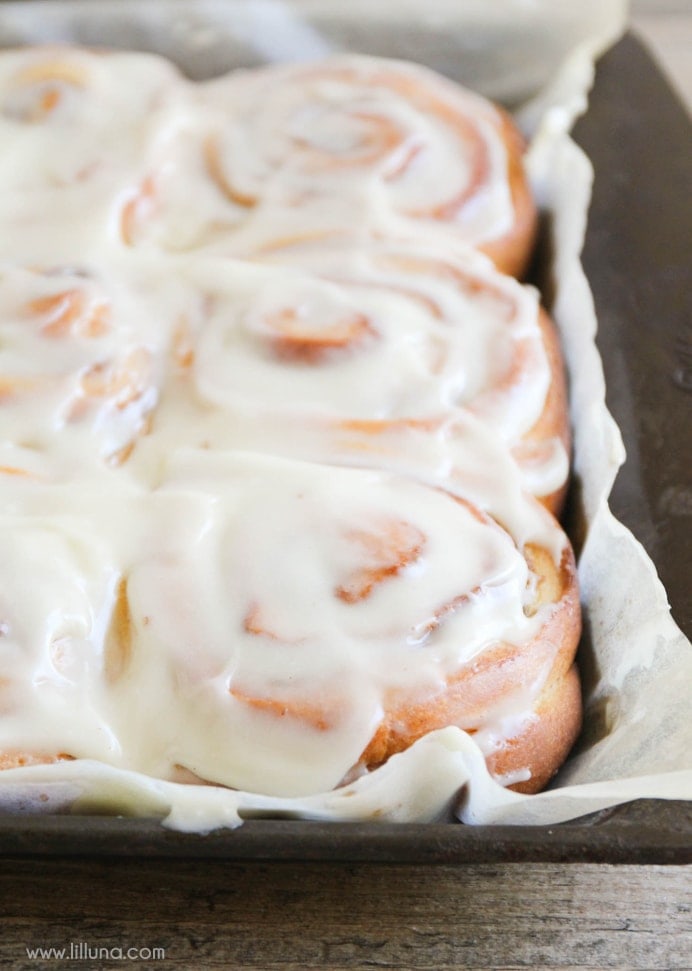 If you love Cinnamon Rolls as much we do, I highly recommend trying this recipe. As I mentioned before, they are soft and the frosting on top is amazing!! I know you'll love them!
Cinnamon Rolls Recipe:
Cinnamon Rolls
Our ALL-TIME Favorite Cinnamon Roll recipe - these rolls are so soft and gooey and always get rave reviews with anyone who tries them.
Ingredients
1 pkg yeast
1 cup warm milk
½ cup sugar
⅓ cup butter, softened
1 tsp. salt
2 eggs
4 cups flour
Filling:
1 cup brown sugar
2½ TB cinnamon
2 TB flour
⅓ cup butter, softened
Icing:
½ cup butter
1½ cup powdered sugar
¼ cup cream cheese
½ tsp. vanilla
⅛ tsp. salt
Instructions
In a large bowl, dissolve yeast in warm milk. Add sugar and 1 cup of flour. Stir gently, cover and set aside until doubled in size, about 30-45 minutes.
Add butter, salt, eggs and remaining flour. Mix well with wooden spoon.
Turn dough onto a lightly floured surface and kneed for 5 minutes (dough will be a little sticky) Place back in the bowl and cover to let rise until doubled in size.
Roll out onto a 21x16 rectangle, about ¼ inch thick.
Spread the ⅓ cup softened butter then sprinkle with the brown sugar. Roll up long ways and cut into 1¾ inch slices. You should get about 12 cinnamon rolls
Place on a greased jelly roll pan and let double in size.
Bake at 375 for 15-20 minutes.
While rolls are baking, mix all icing ingredients together and spread over warm rolls.
We are HUGE fans of all things cinnamon rolls related, so be sure to check out these other cinnamon sweets:
Check Out My Other Recipes
For more great breakfast ideas we love, check out:
For all breakfast recipes, go HERE, and for all recipes go HERE.
For even more great ideas follow me on Facebook – Pinterest – Instagram – Twitter – YouTube – Snapchat.
ENJOY!
Pictures for this recipe were re-taken by contributor, Alicia, of The Baker Upstairs.
Need more recipes and creative ideas? Sign up and get a FREE copy of my latest ebook!