Christmas Breakfast is one of my favorite meals of the year!! It's such a magical morning with family, and we like to do it up right with any of these tasty Christmas Breakfast Ideas.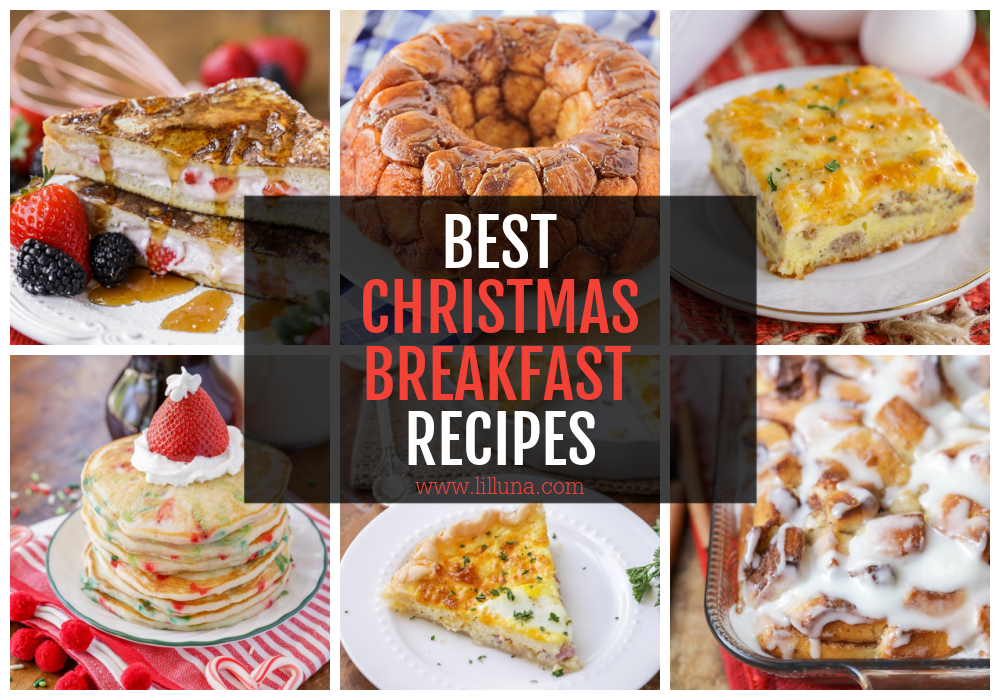 Christmas Breakfast or Brunch
Some people like a quick and easy breakfast so they can focus on gifts and fun, while others like to have a large Christmas Brunch after all the gifts have been opened.
Whether big or small, we've got great tips and amazing recipes perfect for Christmas morning.
Make it fancy or simple, but make it delicious! We have plenty of tasty Christmas Breakfast Ideas that can be made in advance, giving you plenty of time to enjoy the morning. These tips will ensure the morning is perfect!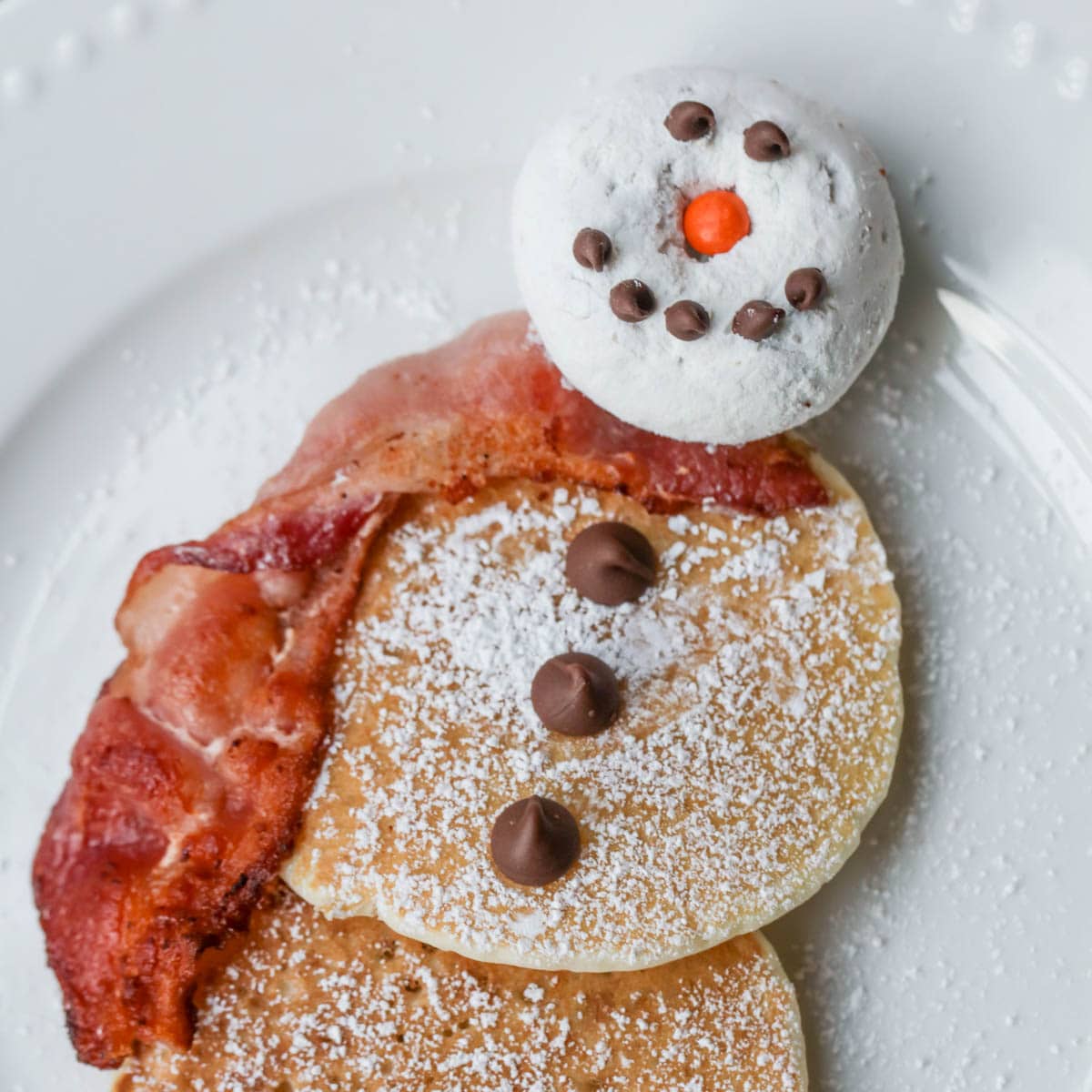 Preparing ahead of time
These tips will set you up for success!
Plan the menu early and go shopping so that you have ALL the ingredients you'll need.
Assemble overnight casseroles the day before and refrigerate them. That morning, simply pop them in the oven and enjoy the festivities.
Prepare any produce the night before and keep it in the fridge. Some in-season fruits and vegetables perfect to pair with breakfast foods include:
Fruits: Orange, Grapefruit, Lemon, Lime, Pear, Pumpkin, Apple, Cranberry, Raisin, Pomegranate, Pineapple, Persimmon, Kiwi, Banana, and Dates.
Vegetables: Onion, Broccoli, Green or Red Onion, Fennel, Garlic, Mushroom, Parsnip, Potato, Spinach, and Sweet Potatoes.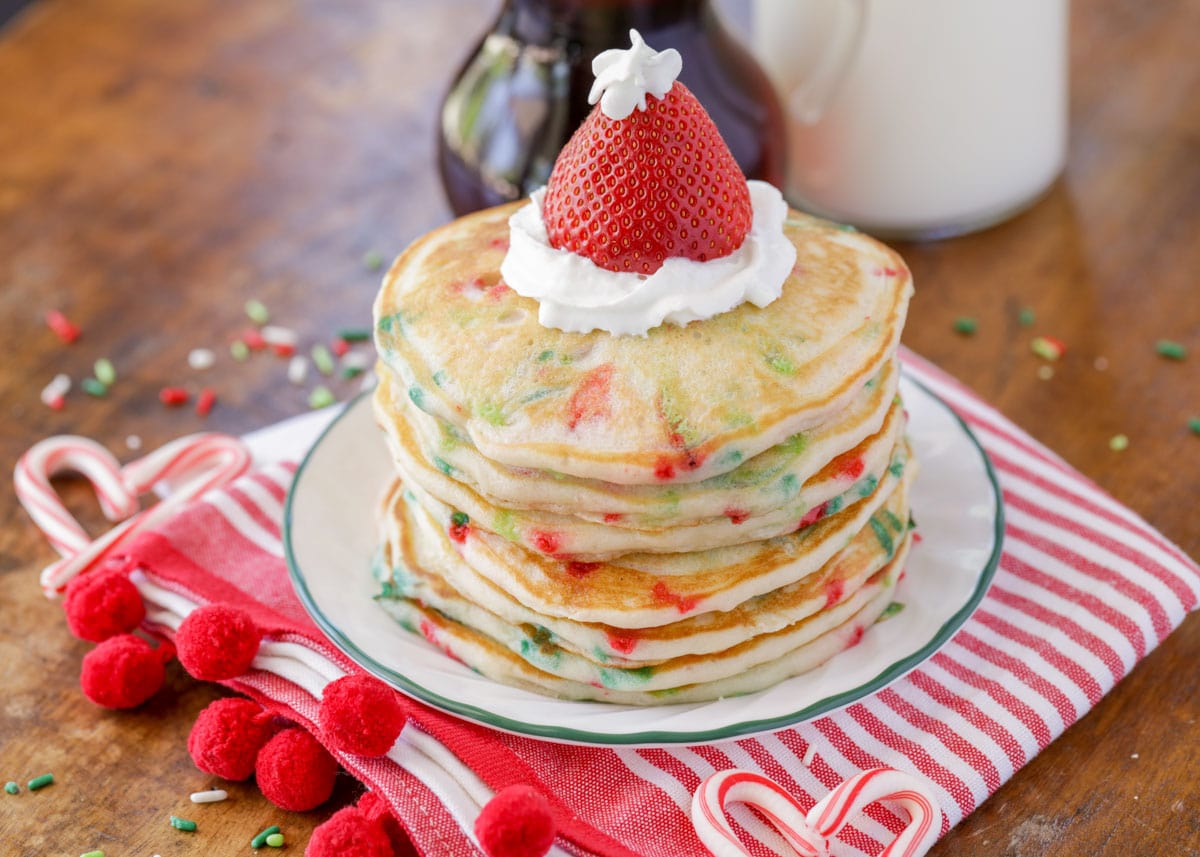 Hosting Christmas Brunch
Atmosphere & Decor:
Softly play Christmas Music.
Have a cozy morning fire going. If you don't have a fireplace or live in an area that is still somewhat warm on Christmas (like Arizona), you can play a "Crackling Christmas Fire" video on your TV.
Have a Hot Cocoa Station with some little breakfast appetizers like Mini Banana Bread Muffins, Cinnamon Cream Cheese Roll Ups and Bacon Wrapped Smokies.
Your home will already be Decorated for Christmas so all you need to do is set a Christmassy Table.
If the food will be served family style (placed in the center of the table and passed around), add a small centerpiece.
If the food will be placed on a separate table (buffet style or brought out pre-plated), create a larger centerpiece for the table.
Quick clean up. I don't like spending time on Christmas doing dishes so I opt for disposable holiday paper plates, cups, napkins, and utensils. However, you can definitely use your favorite dinnerware.
Serving ideas. Use varying-sized bowls, platters, and tiered stands to serve food. Chafing dishes and crock pots can help keep food warm.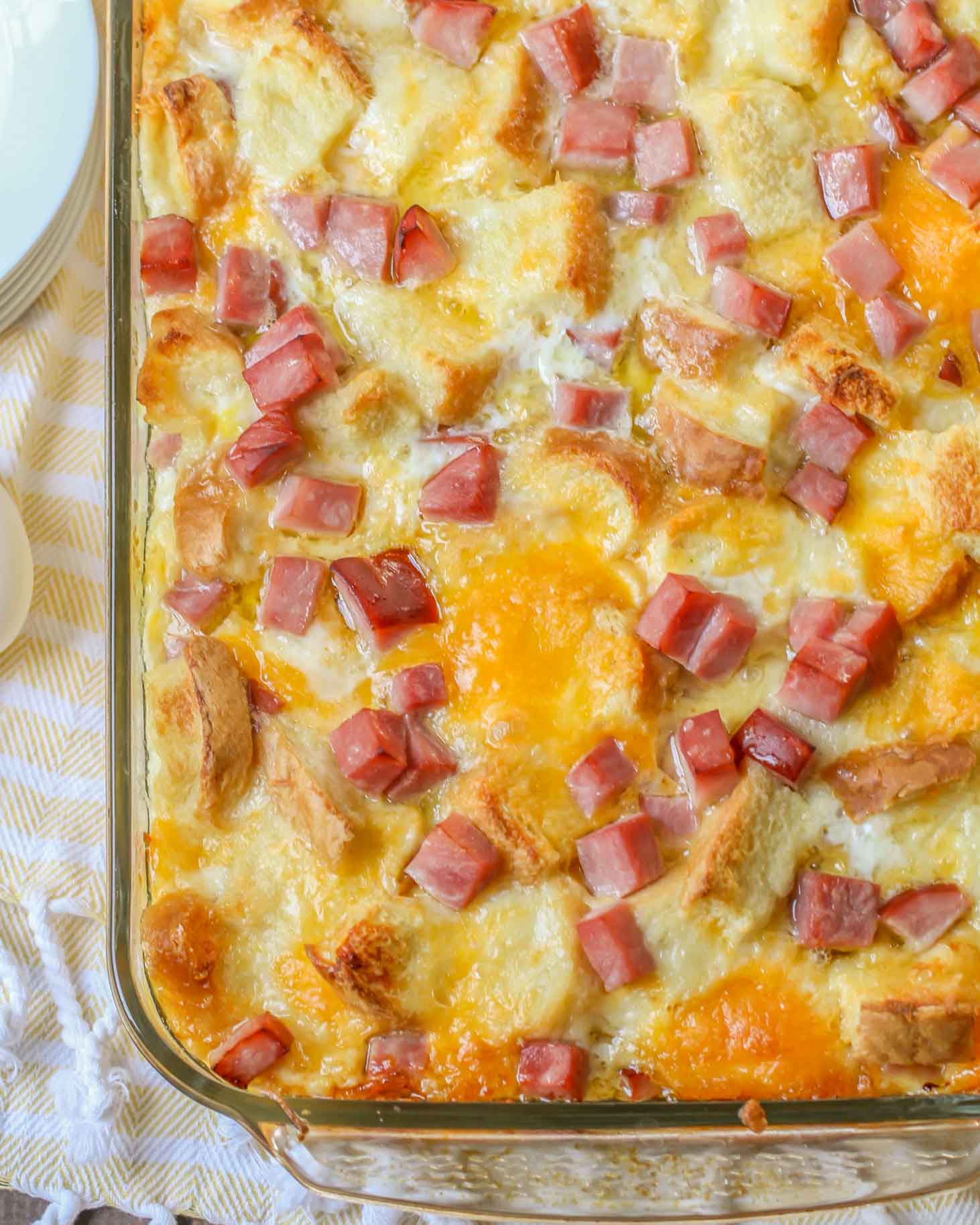 How Much to Serve
The following list of common breakfast foods can help give you an idea of how much to serve per person:
Pancakes, waffles, french toast, and even some sweet breakfast bakes are often topped with some delicious ingredients:
---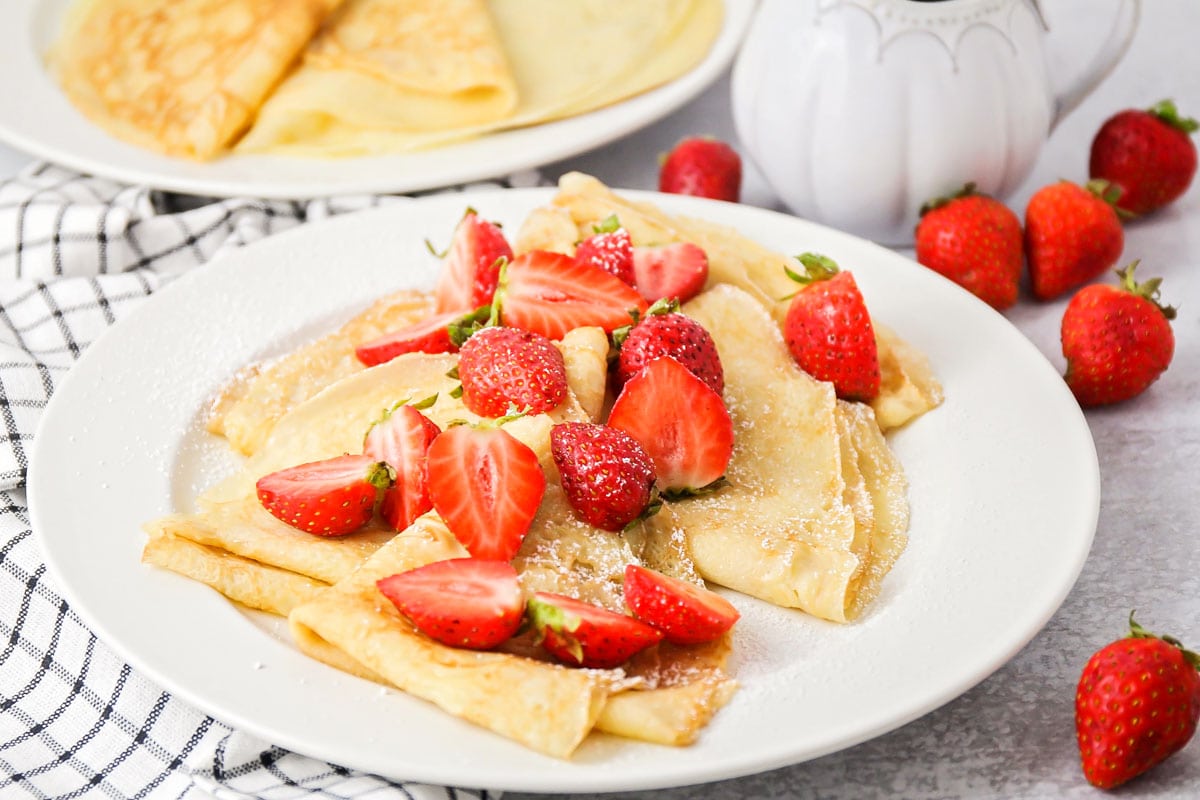 Best Christmas Breakfast Ideas
We have rounded up some of our best and most-loved Christmas Breakfast Ideas, sure to make Christmas morning even more magical!!
Pair any of these dishes with a favorite holiday drink.
Crepes – Homemade Crepes cook up in only 1-2 minutes each!! Fill or top with your favorites for a delicious breakfast, dinner or dessert.
Snowman Pancakes – Adorable Christmas Snowman Pancakes are the kid-favorite holiday breakfast. They're simple and great to enjoy all winter long.
Breakfast Crescent Ring – Cheesy Breakfast Ring – delicious cheesy, bacon and pepper-filled eggs inside a ring of delicious crescent roll dough. Its our new favorite breakfast recipe!
Biscuits And Gravy – Classic Biscuits and Gravy is perfect for breakfast or dinner. Buttery biscuits smothered in a homemade sausage gravy is a family favorite!
Christmas Pancakes – Adorable Christmas Pancakes Filled With Red And Green Sprinkles Are Perfect For Christmas Morning And Easy Enough For The Kids To Help Too!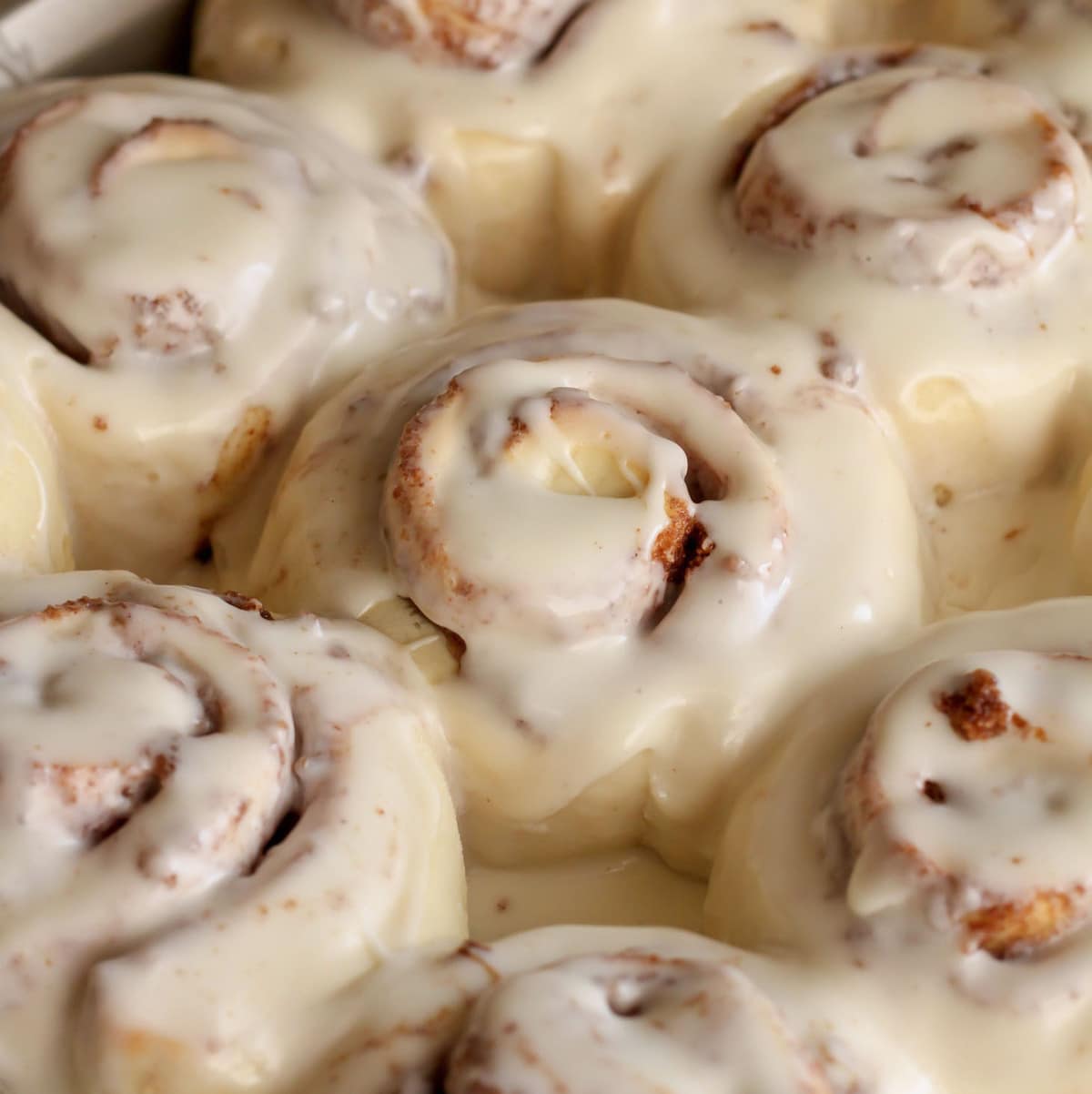 Easy Cinnamon Rolls – One hour Cinnamon Rolls are smothered with homemade cream cheese frosting. They're super soft, gooey and quick!
Homemade Donuts – Melt-in-your-mouth Homemade Donuts are utterly addicting and absolutely worth the effort. Everyone loves these homemade donuts!!
Eggs Benedict – Eggs Benedict is a rich and bold breakfast that is great for lazy weekend mornings, brunch, or holidays! Crispy bacon, flavorful eggs, and smooth hollandaise sauce make for one delicious bite.
Ham and Cheese Quiche – A super easy ham and cheese quiche recipe to whip up for breakfast! Grab some store-bought pie crust dough and get started on this tasty breakfast meal everyone is going to enjoy.
Stuffed French Toast – The BEST breakfast to wake up to! Thick slices of French toast stuffed with a delicious strawberry and cream cheese filling.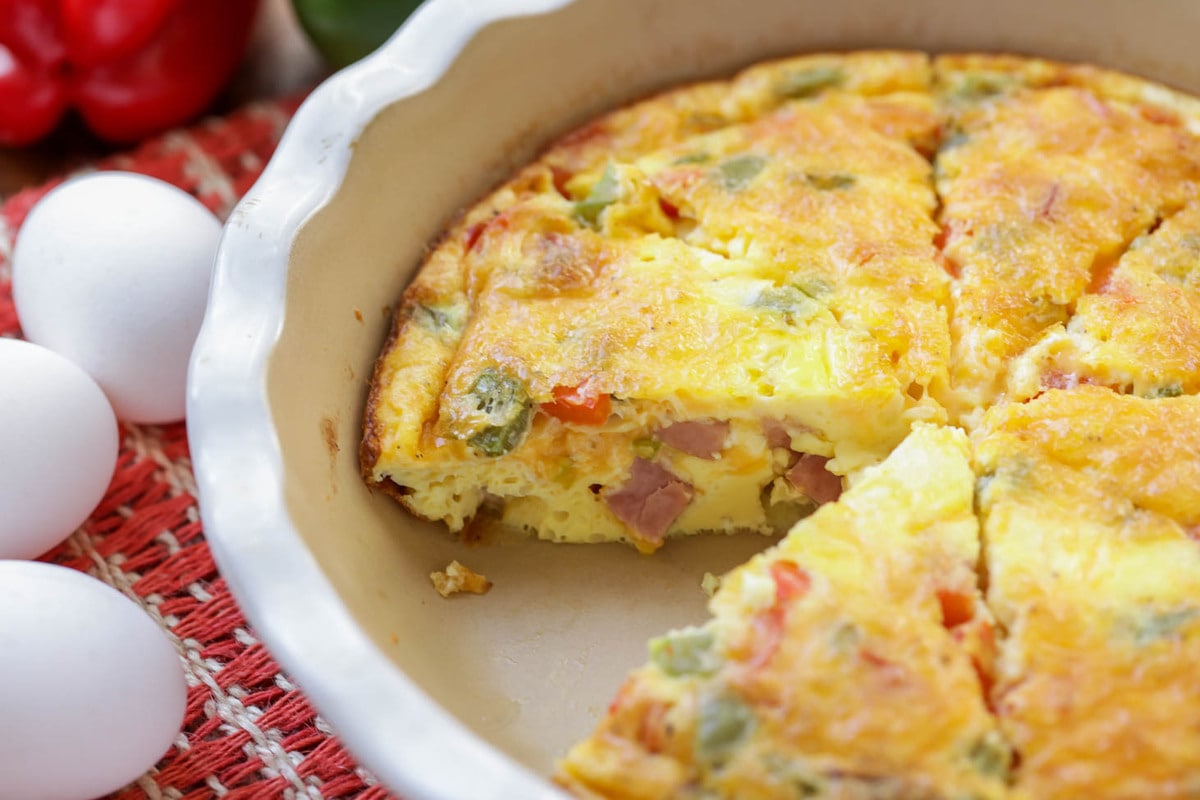 Baked Denver Omelet – This thick and delicious Denver omelet is stuffed with melty cheese, ham, mushrooms, onions, and bell pepper! It's baked to perfection.
Sticky Walnut Buns – Sticky Walnut Buns are a tasty take on traditional cinnamon rolls. They are oozing in a delicious brown sugar, honey-walnut glaze.
Eggnog French Toast – Eggnog French Toast is a simple, tasty and great breakfast recipe to try during the holidays. It's especially perfect for all eggnog lovers!!
Sausage Rolls – Sausage mixed with delicious seasonings, all wrapped up in puffy pastry make these Sausage Rolls delicious and addicting!
Hash Brown Egg Cups – Hash brown egg cups are a creative and yummy way to combine two tasty breakfast foods into one. These are perfect for a breakfast gathering with friends and family.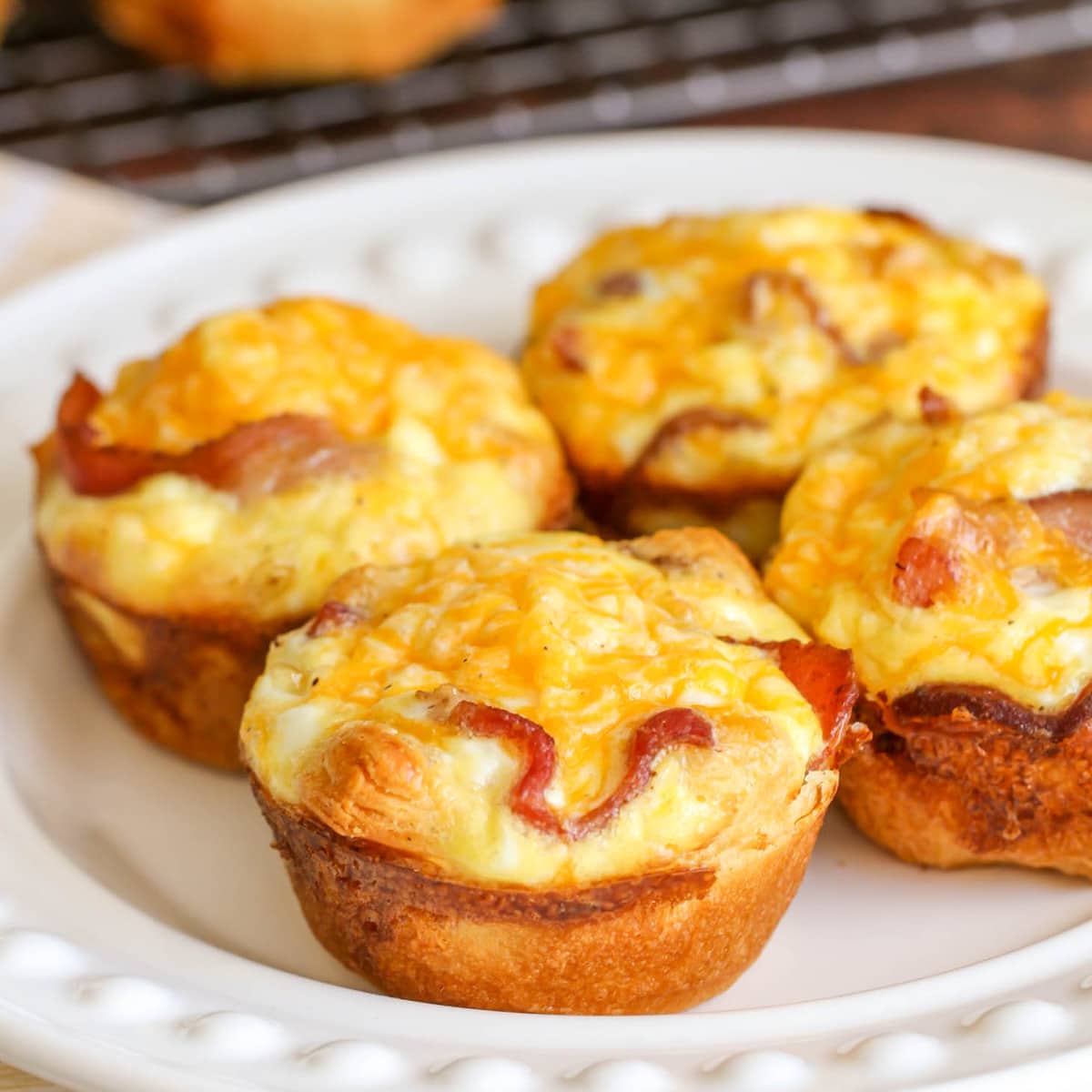 Easy Christmas Breakfast Ideas
Keep it simple but tasty with this selection of easy ideas, perfect for Christmas morning breakfast!
Breakfast Egg Cups – Deliciously cheesy Breakfast Egg Cups have a crispy crescent roll bottom layered with eggs, bacon and cheese on top!
Chocolate Chip Pancakes – Delicious and fluffy Chocolate Chip Pancakes served with a macadamia almond buttermilk syrup that is out of this world.
Easy French Toast – Easy French Toast topped with syrup, fresh berries, and dusted with powdered sugar is a much-loved classic breakfast recipe!
Easy Monkey Bread – This homemade version of easy monkey bread is sweet and sticky and filled with ooey-gooey cinnamon goodness!
Breakfast Tacos – These Breakfast Tacos will become your morning mealtime hero! Eggs, bacon, cheese, and hash browns all stuffed in a soft mini tortilla!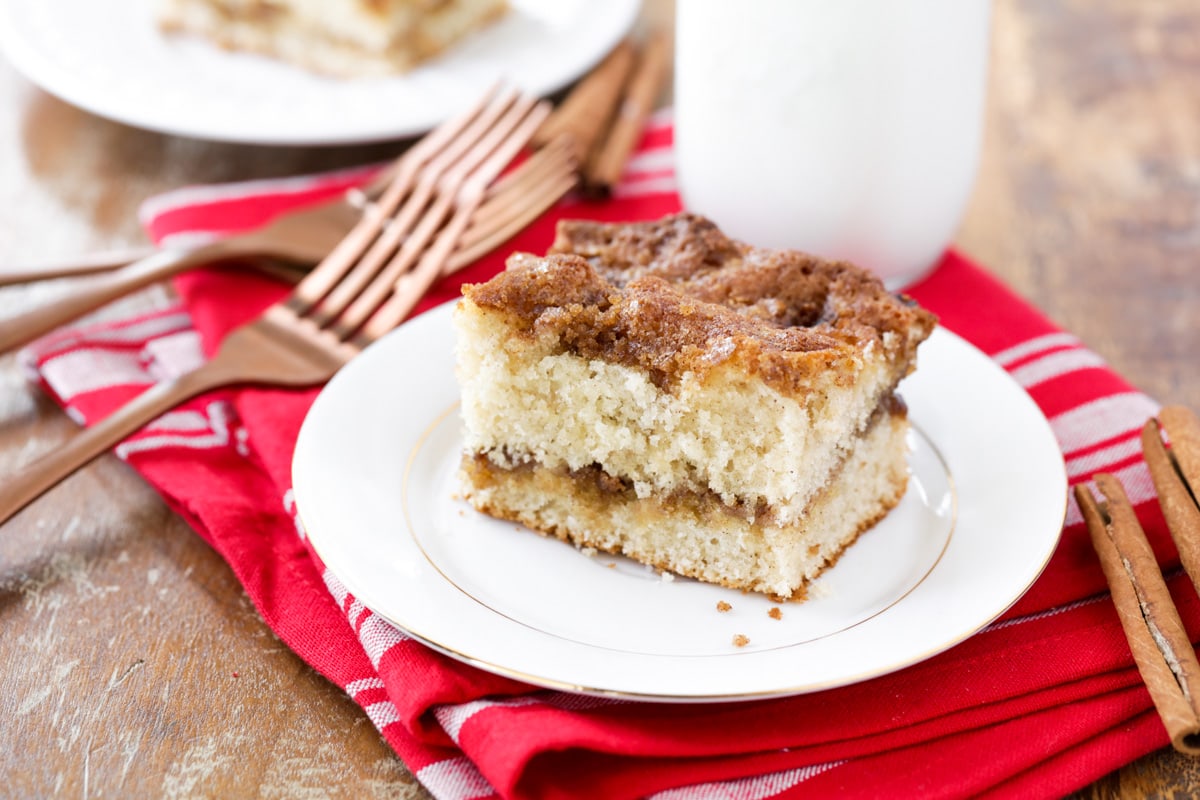 Coffee Cake – With 5 minutes of prep, this crowd favorite homemade Coffee Cake is a delicious go-to for any breakfast, brunch, or celebration!
Cherry Danish – This easy Cherry Danish is made from puff pastry dough filled with a sweetened cream cheese mixture and topped with cherry pie filling.
Best Scones – Bake up a few of these blueberry scones for a delicious breakfast or brunch. They are flaky, buttery, and easy to make!
Breakfast Burrito – Delicious breakfast burritos are the perfect on-the-go breakfast! Load them with all your favorite fixings.
Orange Muffins – Bright & vibrant orange muffins topped with zesty orange glaze are absolutely delicious! They're perfect for breakfast or dessert.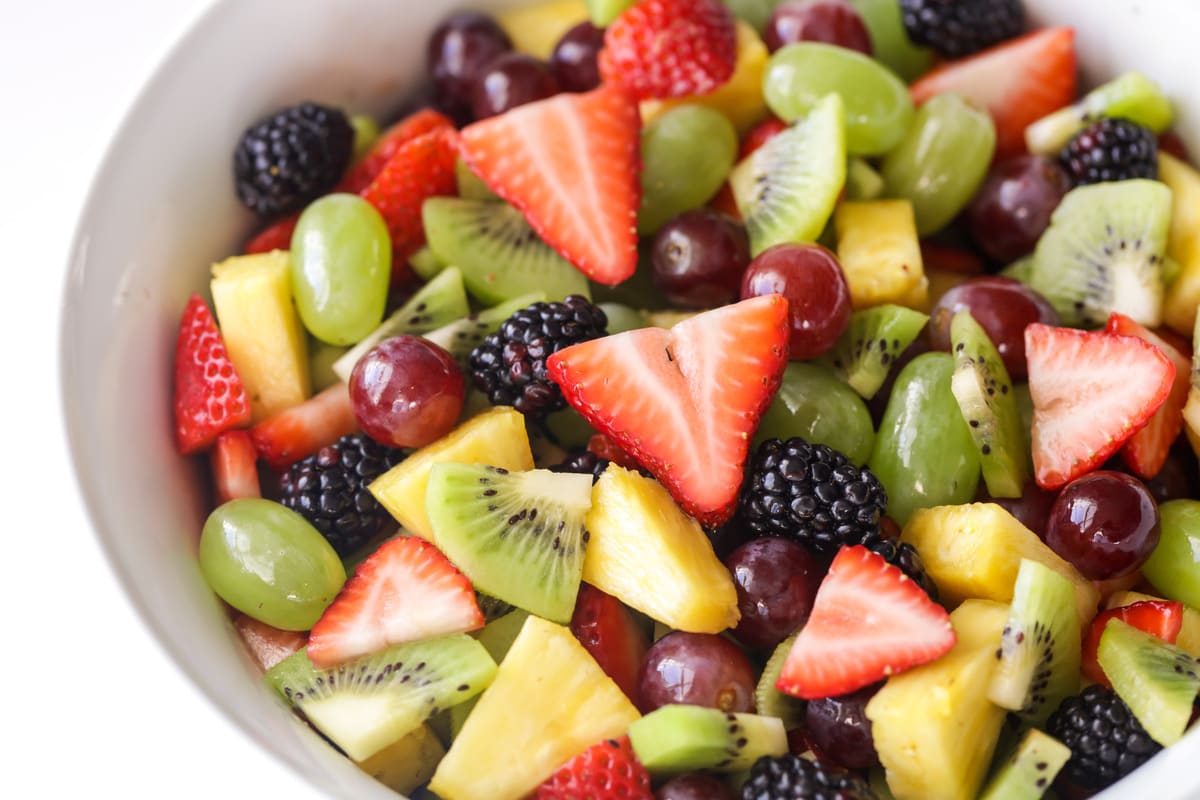 Easy Fruit Salad – Easy Fruit Salad makes the perfect side dish to any meal! Colorful, healthy, delicious, and filled with all your favorite fruits!
Avocado Eggs – Avocado Bacon and eggs – one of our favorite breakfast recipes. They're topped with cheese and so delicious!
Yogurt Parfait – Fresh & creamy yogurt parfaits are filled with fresh fruit and topped with crunchy granola. They are perfect for breakfast or dessert!
German Pancakes – These light, fluffy, eggy German Pancakes have become a family favorite breakfast recipe! They're EASY to make, requiring only 5 simple ingredients that are kitchen staples.
French Toast Sticks – These French toast sticks are bite-sized and bursting with cinnamon and sugar. They are perfectly dippable and absolutely delicious.
Orange Cranberry Bread – Orange Cranberry Bread is easy to make with a bright refreshing flavor. It's perfect for brunch or snacking!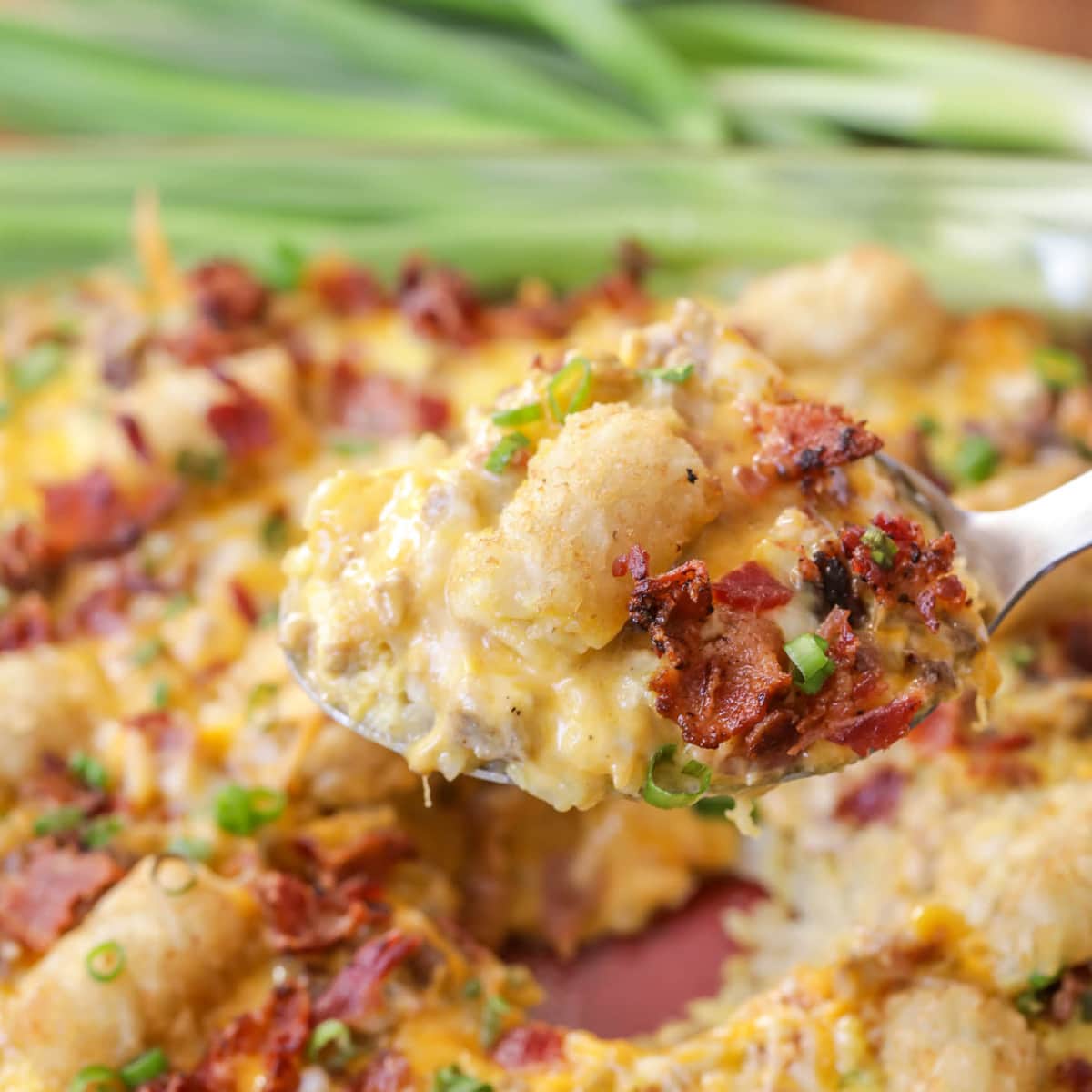 Christmas Breakfast Casseroles and Bakes
Make these breakfast bakes and casseroles ahead of time for a no-fuss morning. Pair with a side of seasonal fruit, bacon, and sausage for a perfect Christmas Breakfast!
Tater Tot Breakfast Casserole – Filled with bacon, sausage, cheese and more – this Tater Tot Breakfast Casserole is sure to be your next go-to breakfast dish. It's easy, delicious and sure to be a crowd pleaser.
Sausage Cream Cheese Casserole – Sausage Cream Cheese Casserole is filled with a savory sausage and cream cheese center. It's the perfect breakfast recipe!
Cheesy Hashbrown Breakfast Casserole – Bacon, egg, and hashbrown casserole is one of our all time favorite savory breakfast dishes! It feeds a crowd, and takes minutes to whip up.
French Toast Bake – This super delicious overnight French Toast Bake recipe takes French toast to a whole new level! Pieces of sourdough bread covered in an egg mixture, topped with cinnamon sugar, and baked to perfection! This easy French toast casserole is the ultimate holiday or weekend breakfast!!
Christmas Breakfast Casserole – Quick + easy Christmas Breakfast Casserole is packed full of savory flavor. The best part is it requires few ingredients – and little time!!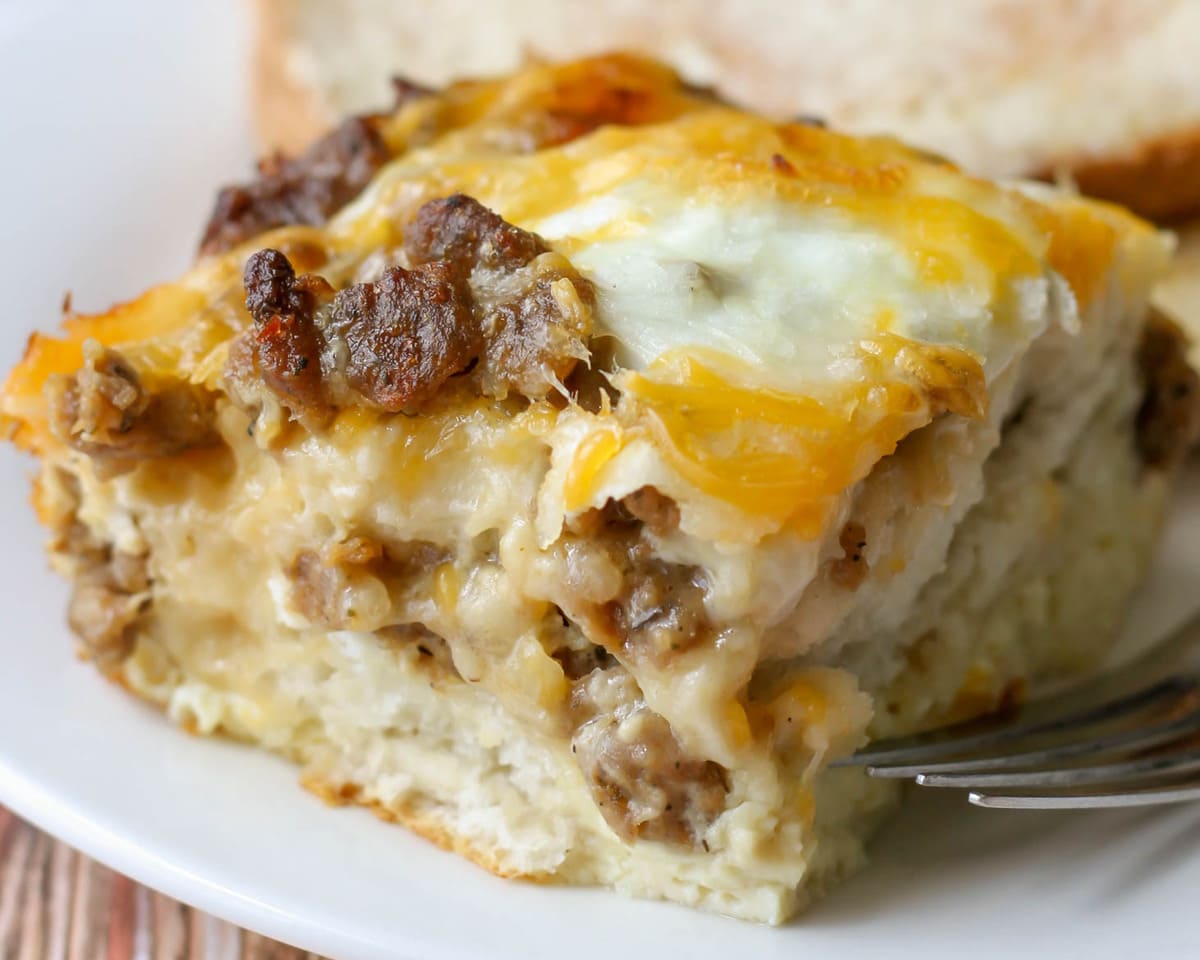 Biscuit Egg Casserole – A delicious Biscuit Egg Casserole recipe filled with biscuits, cheese, eggs and sausage, and takes only minutes to throw together! This breakfast casserole is a family favorite for weekends and holidays!
Cream Cheese French Toast Bake – Cream cheese French toast bake is slightly toasted on top, soft in the middle, and each bite is bursting with rich cream cheese. Just add your favorite fruit!
Biscuits And Gravy Casserole – A casserole version of a classic breakfast dish!! This Biscuits and Gravy Casserole is simple and perfect for weekend mornings and holidays – especially if you're feeding a crowd!
Eggs Benedict Casserole – Eggs Benedict Casserole – the perfect breakfast dish made with English muffins, Canadian bacon, eggs and It's delicious!!
Crock Pot Breakfast Casserole – Hearty Crockpot breakfast casserole is a tasty make-ahead meal filled with hash browns and sausage that you NEED in your life!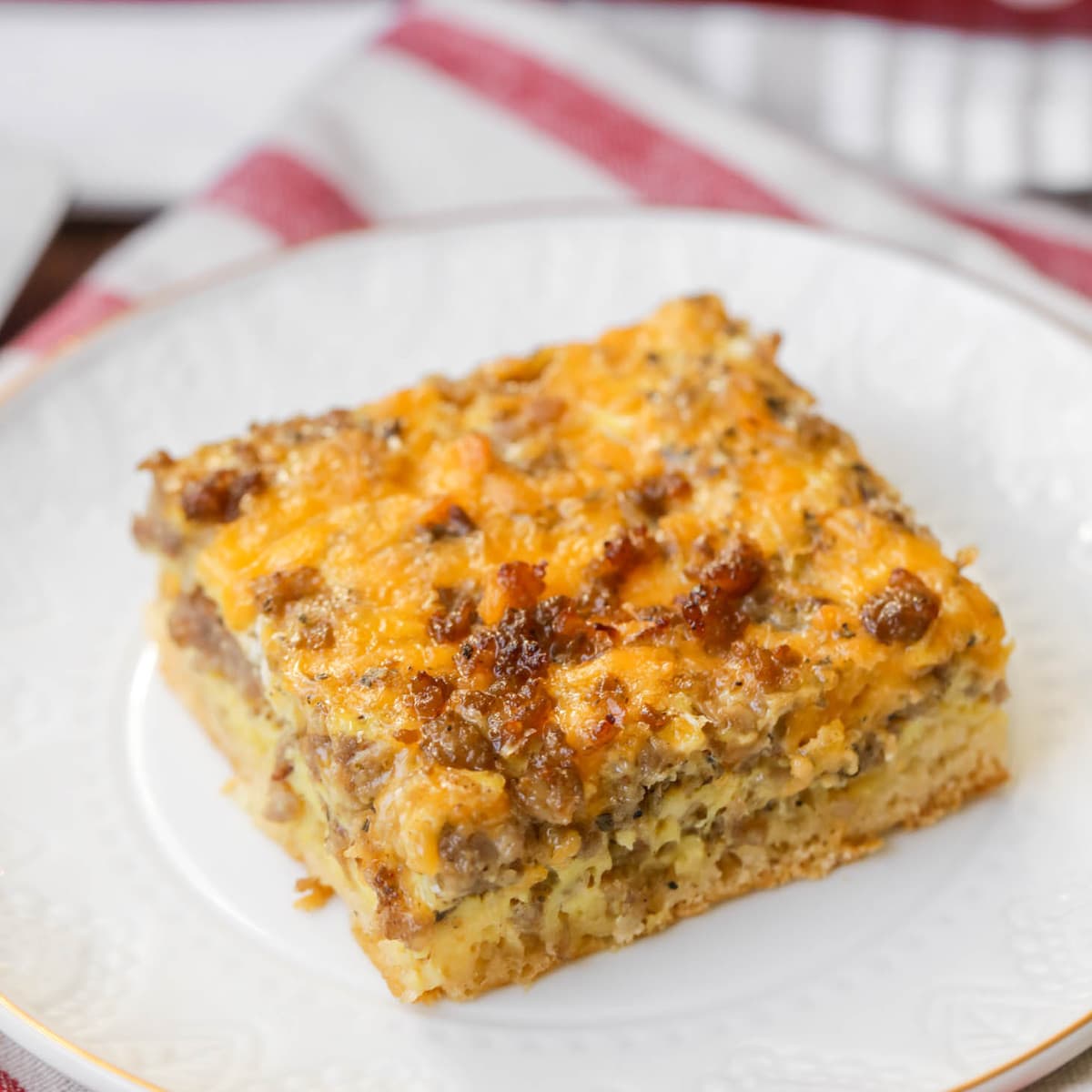 Sausage Breakfast Casserole – Sausage Breakfast Casserole – eggs, sausage, milk, cheese, and seasonings all layered upon a crescent sheet! The perfect way to start off your morning!!
Cheesy Breakfast Casserole – This easy savory cheesy breakfast casserole is perfect for any morning or special holiday occasion. It is perfect for making ahead!
Mexican Breakfast Casserole – Mexican breakfast casserole is hearty and filling with a bit of spice! It comes together quickly and is ready to eat in under an hour.
Cinnamon Roll French Toast Bake – Cinnamon Roll French Toast Bake has all of the ooey gooey goodness of warm cinnamon rolls, with the ease of an overnight breakfast casserole.
Crescent Roll Breakfast Casserole – Crescent roll breakfast casserole is savory and cheesy. It is easy to assemble and bakes in under 30 minutes!
---
the complete list
Here are the picture cards for all of the fantastic Christmas Breakfast Ideas listed above. We love how special and satisfying each of these recipes are without too much effort. The perfect combo that will allow you spend more time with your friends and family on Christmas day and less time in the kitchen!
---
---
More Collections: Easy Breakfast Ideas, Brunch Recipes, Breakfast Pastry Recipes