Don't miss a thing – Sign up for the Lil' Luna Newsletter today!
If you love breakfast foods like I do, this recipe is for you! Two of my absolute favorite breakfasts combine in these amazingly delicious cinnamon roll waffles. They're crisp, buttery, tender waffles, topped with an amazing combination of sweetened cream cheese and a cinnamon brown sugar topping. Each bite tastes just like a homemade cinnamon roll, but they're so much faster and easier to make!
I bought myself a belgian waffle maker for Christmas a couple of months ago, and since then we are all about waffles at my house. I think the kids have asked for waffles at least twice a week since Christmas! These cinnamon roll waffles start with a good basic waffle recipe, made even more delicious by the addition of melted butter. They mix up in just a few minutes, and they're made with ingredients that I always have on hand, so they're easy to make when the mood strikes.
MY OTHER RECIPES
The waffles come out of the waffle maker crisp and golden, and ready for topping!
While the waffles cook, you'll mix up two simple and delicious toppings for them. They combine together to give the waffles that authentic cinnamon roll taste. I absolutely love the combination of warm, sweet cinnamon and the sweetened cream cheese. Just try not to eat all of it with a spoon while you wait for the waffles to cook!
We served our waffle toppings in pastry bags to make it easy to drizzle and cut down on the mess, but you could also just use a spoon for drizzling. I just didn't trust my kids to do it themselves without flinging cinnamon and brown sugar all over the kitchen. 🙂
I was a little skeptical about whether these waffles could actually live up to my favorite cinnamon rolls, but I was blown away by how delicious they are! Not only are they delicious, they're also really quick to make. I think it was less than 30 minutes, start to finish, to make these beauties. We will definitely be making these again and again!
Cinnamon Roll Waffles
Ingredients
for the waffles:
1¾ cups milk
½ cup butter, cut into pieces
2 eggs
1½ teaspoons vanilla
2 cups flour
1 tablespoon baking powder
½ teaspoon salt
for the cream cheese topping:
¾ cup whipped cream cheese, softened
3 tablespoons sugar
½ teaspoon vanilla
for the cinnamon topping:
¼ cup brown sugar
4 tablespoons butter, melted
2 teaspoons cinnamon
Instructions
Add the milk and butter to a measuring cup and heat in the microwave for 60-90 seconds at high power, until the butter is nearly melted.
Pour the milk mixture into a large bowl. Whisk in the eggs and vanilla, until combined.
Add the flour, baking powder, and salt, and mix until just combined (small lumps are ok). Let sit 5 minutes. While the batter is resting, preheat a waffle iron and grease if necessary.
Pour the batter into the hot waffle iron and cook according the waffle maker's directions. (For my waffle iron, one cup of batter cooked for 4½ minutes was perfect.)
To make the cream cheese topping, whisk together the cream cheese, sugar, and vanilla. To make the cinnamon topping, whisk together the brown sugar, butter, and cinnamon. Drizzle the cream cheese topping and the cinnamon topping over the waffles, and enjoy!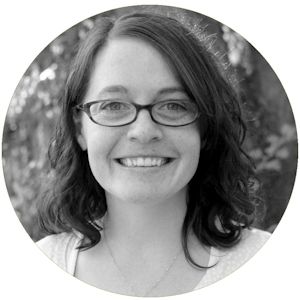 __________________________
OH MY GOSH! These look absolutely divine!!
Waffles and cinnamon rolls are two of my favorite breakfast foods, so this recipe is a total dream. 😉
Thanks for sharing Alicia!!
Head over to The Baker Upstairs for more delicious recipes by her!
And if you're looking for more breakfast recipes, you can check out these recipes here on the site: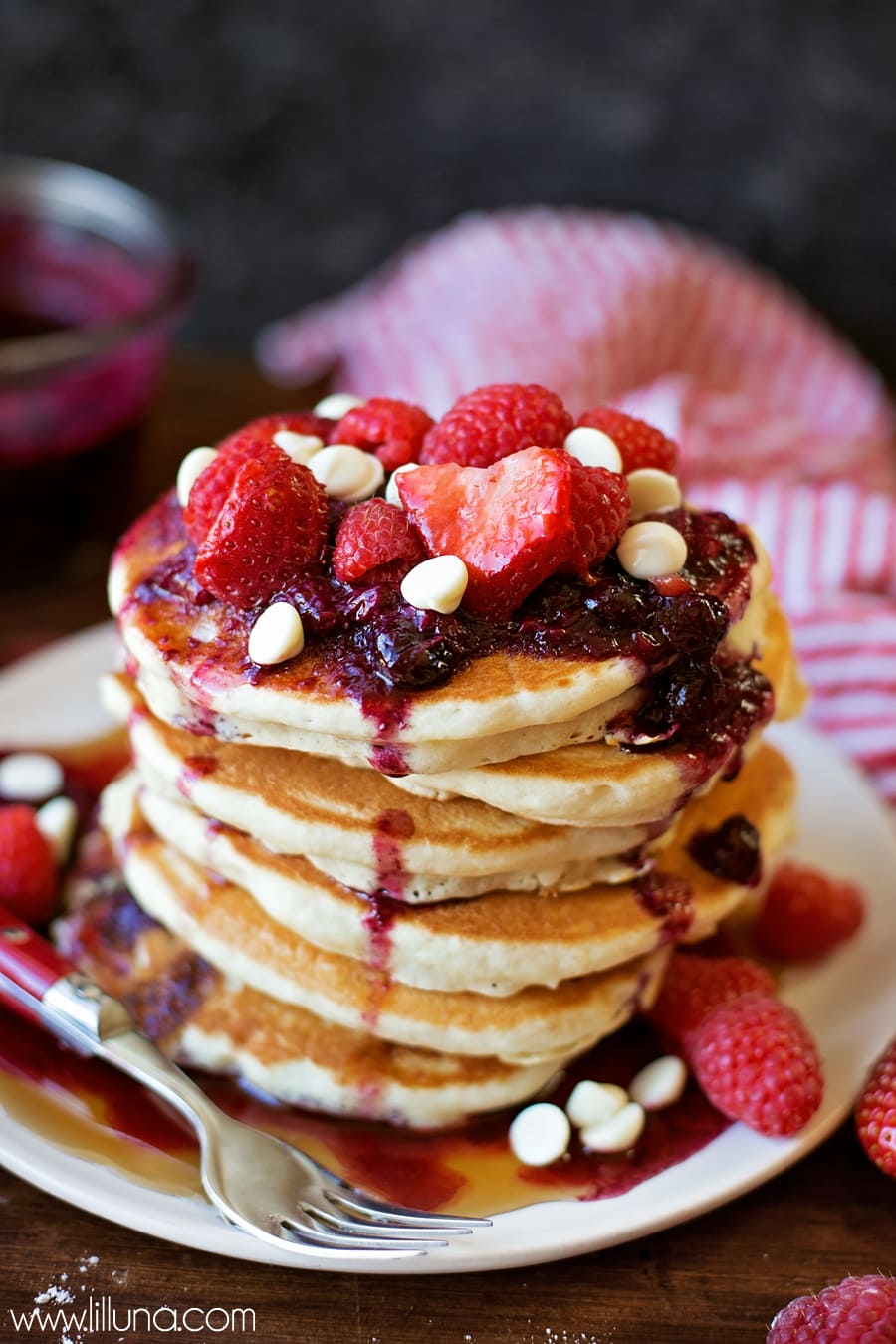 White Chocolate Berry Pancakes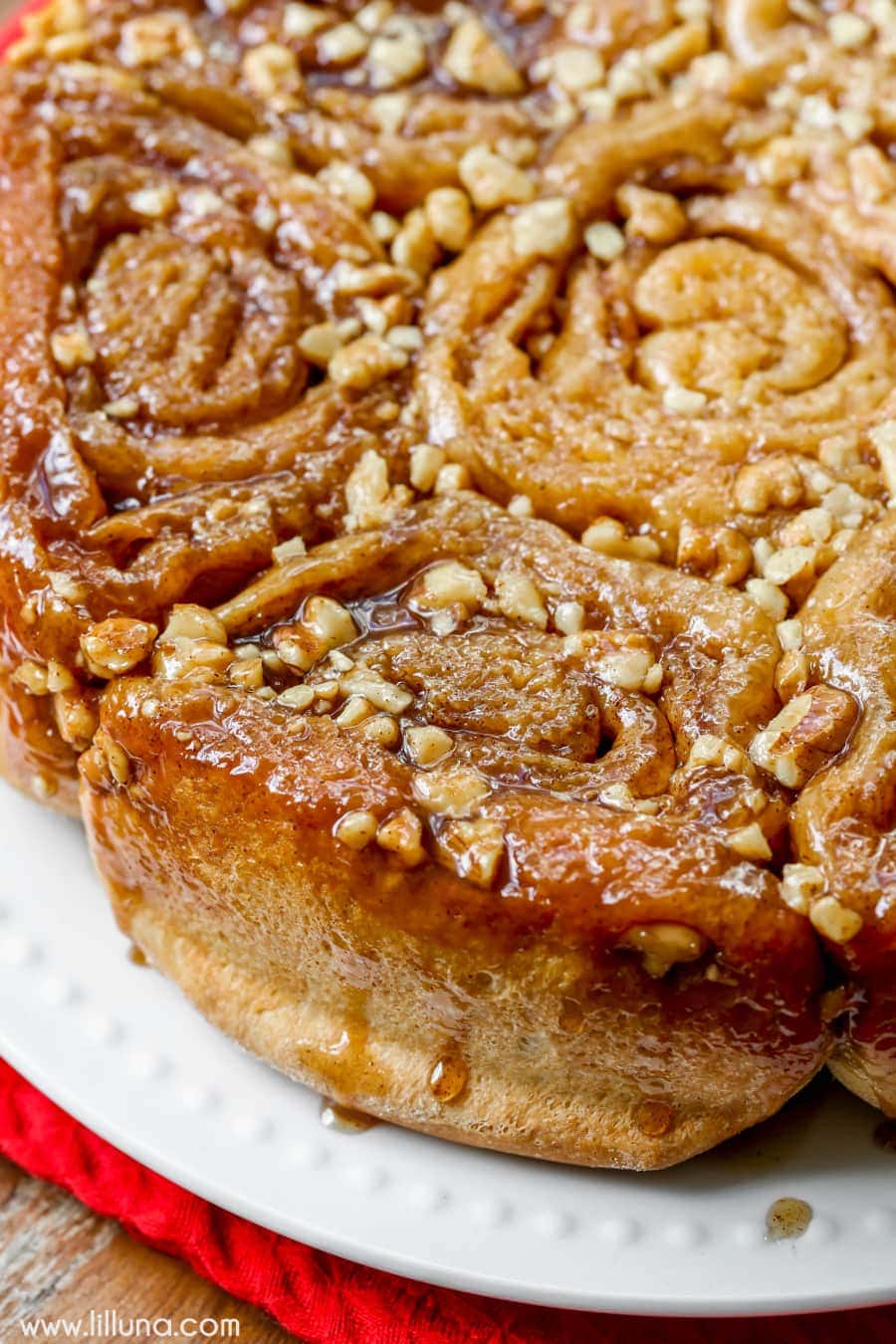 For all breakfast recipes, go HERE.
For all recipes on the site, go HERE.
For even more great ideas follow me on Facebook – Pinterest – Instagram – Twitter – Periscope – Snapchat.
ENJOY!