Our Favorite Christmas Cookies plus dozens of others to share this holiday season. They're great to make for holiday parties and functions or to package and give as gifts to neighbors, friends and family.
MORE COLLECTIONS: Christmas Appetizers, Christmas Desserts, Christmas Side Dishes, Christmas Dinner Ideas, Mexican Christmas Food, Italian Christmas Dinner Ideas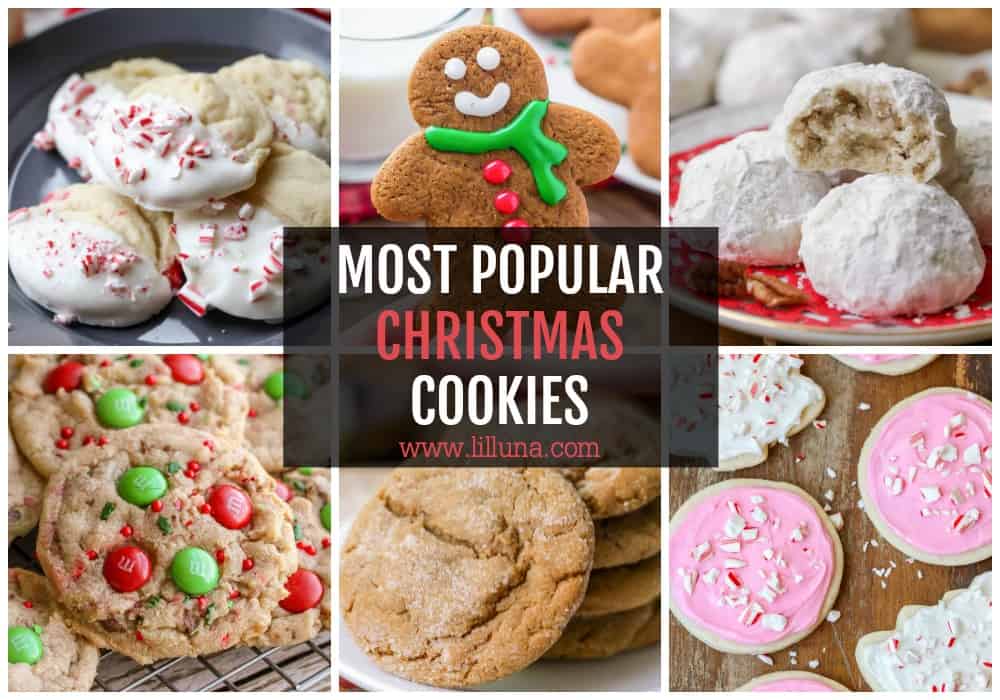 'tis the season for COOKIES
One of our all-time favorite things to do this time of year is bake cookies!! It's something we do all year long but something we especially look forward to during the holidays.
Making treats and assembling plates for neighbors, friends and church members is a common occurrence and a tradition we look forward to each year. That is why I'm sharing our classic Christmas Cookies recipe today (modified off of our classic Chocolate Chip Cookie recipe), along with dozens of other Christmas cookies that are great to enjoy this time of year!
Whether you're baking up several types for a fun holiday party or only baking a few for a cozy night at home, I've listed several Christmas cookie recipes that I know you'll love along with some tips and packaging ideas.
Christmas Cookie Tips
Most all of these recipes include tips and tricks in the post, but I wanted to include some general cookies tips here:
Many cookies keep for about a week when stored in an airtight container. Including a piece of white bread helps keep the cookies soft.
Most cookie dough can be frozen and stored for up to 3 months. This is especially helpful as December is particularly busy with shopping and other Christmas events. Keeping dough on hand will give you a quick freshly baked treat for any event.
Line your pans with parchment paper, not only does it keep the cookies from sticking, but it makes for easy clean up.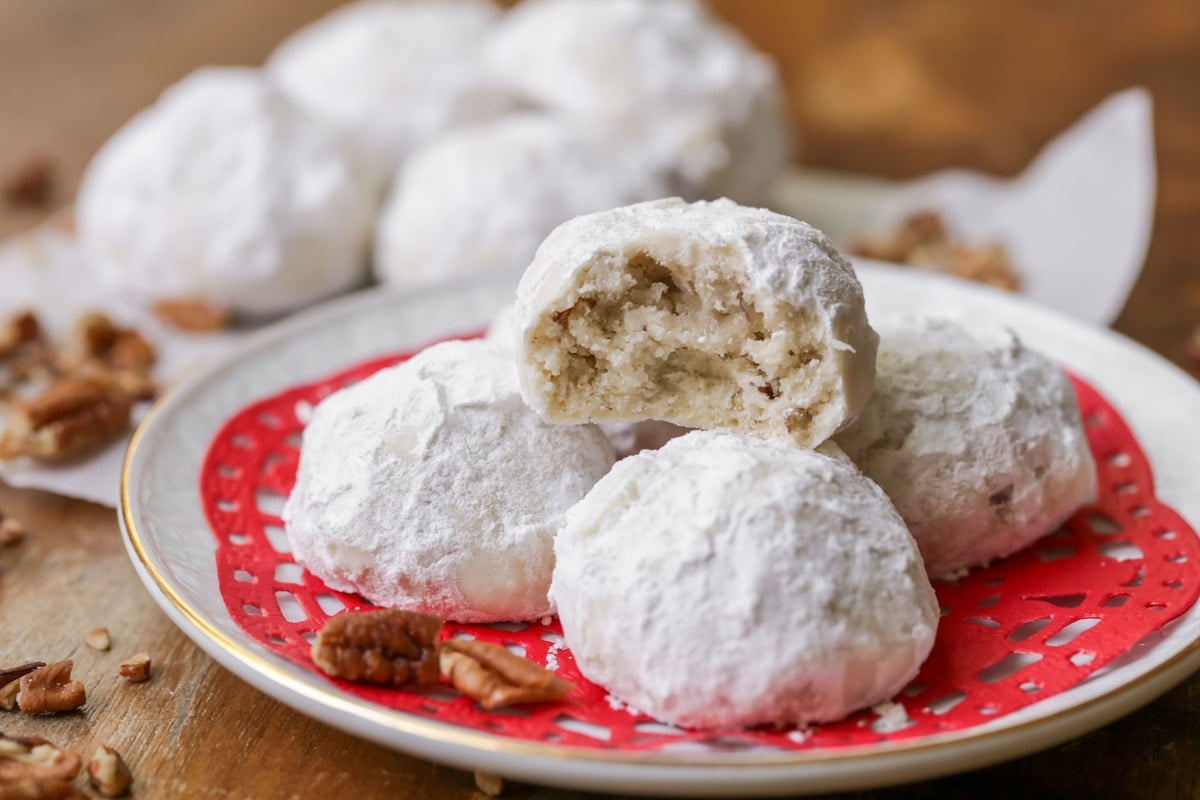 how to package christmas cookies
Here are some of our top tips for packaging cookies this holiday season:
The easiest is to put the cookies in a store bought holiday box or bin. Dress it up by putting piece of tissue paper, or holiday napkin, in the box before placing the cookies inside.
Wrap in Cellophane: This is particularly pretty. Place cookies on a holiday plate and cover with plastic wrap. Then, place the plate in the center of a piece of cellophane, bring all the sides up over the plate and gather them together. Finally, tie closed with a holiday ribbon or tulle.
Bake the cookies the same size and stack them in a large mouth mason jar. Cover the lid with Christmas fabric or paper. Tie a ribbon around the top.
Save those Pringles cans! Wash and dry, then wrap the can with decorative holiday paper. Stack the cookies in the can, cover with the lid, and top with a gift wrapping bow.
A brown lunch bag is pretty in its simplicity. Stack cookies in a brown lunch bag. Fold the top over and punch two holes. Thread a simple ribbon through, tulle or raffia also work, and tie the top closed.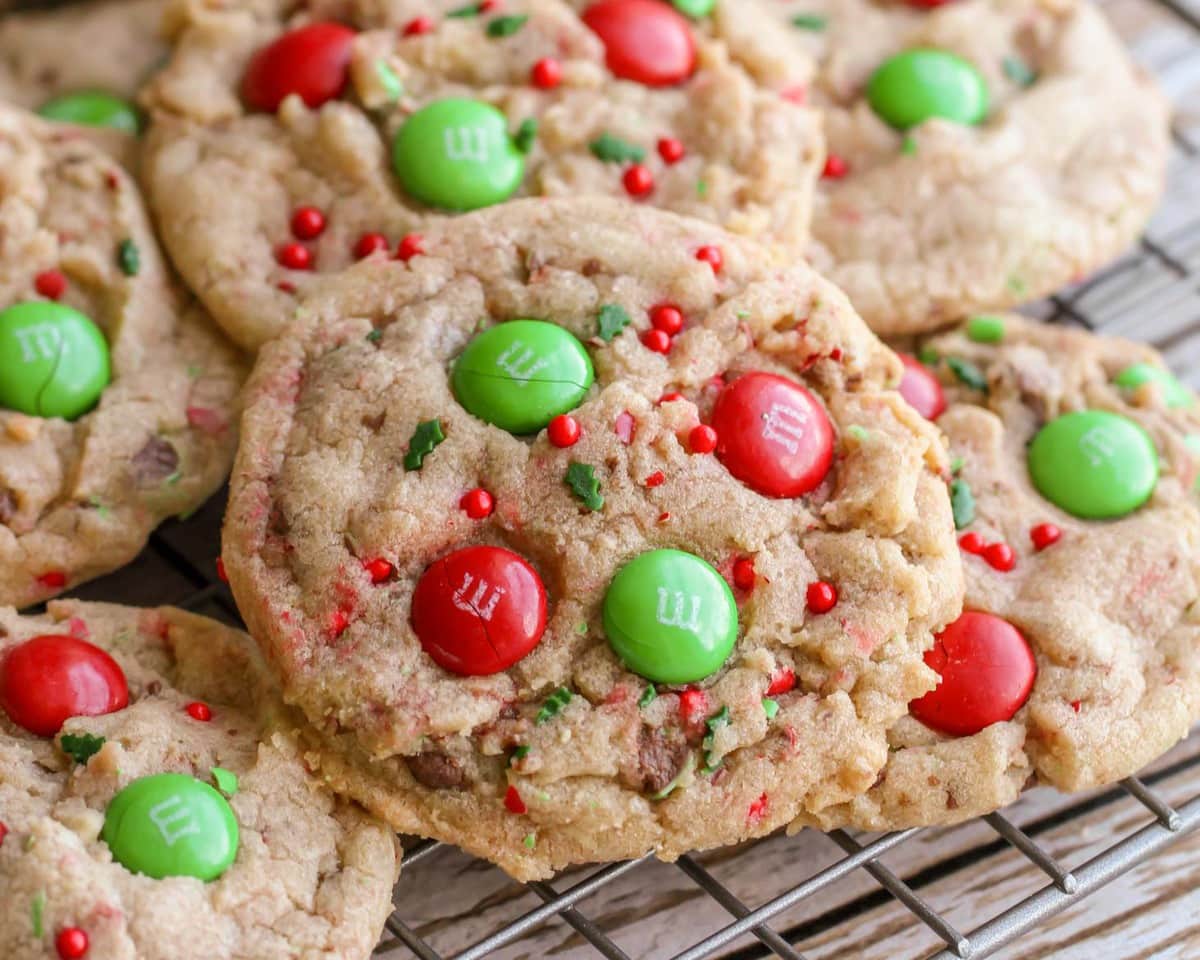 Go-to Christmas Cookie Recipe
So many delicious cookies to make this holiday season!! Our favorites include the M&M cookie below, sugar cookies, chocolate chip cookies and snickerdoodles!
But because these M&M cookies are so fun and festive, they're definitely our main go-to. It's simple, it's delicious, it gets rave reviews and it's one even the kids can help make.
This recipe is filled with sprinkles and M&Ms and is great for gift giving or even for Santa's plate. Its makes 3 dozen so it's also great to make for any holiday function or party.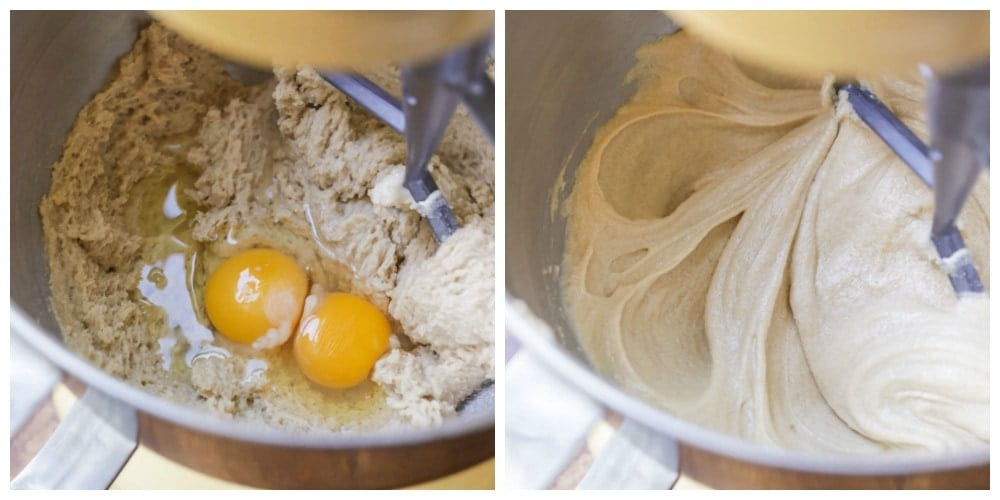 How to Make them
These are our go-to cookies to leave out for Santa AND to bring to holiday parties. They're so yummy and festive. You really can't go wrong with them. Here is how we make them.
BAKE. Bake at 350 for about 8-10 minutes.
Let the cookies cool before adding them to Santa's plate. Or you can STORE them in an air-tight container for up to 3 days. 😉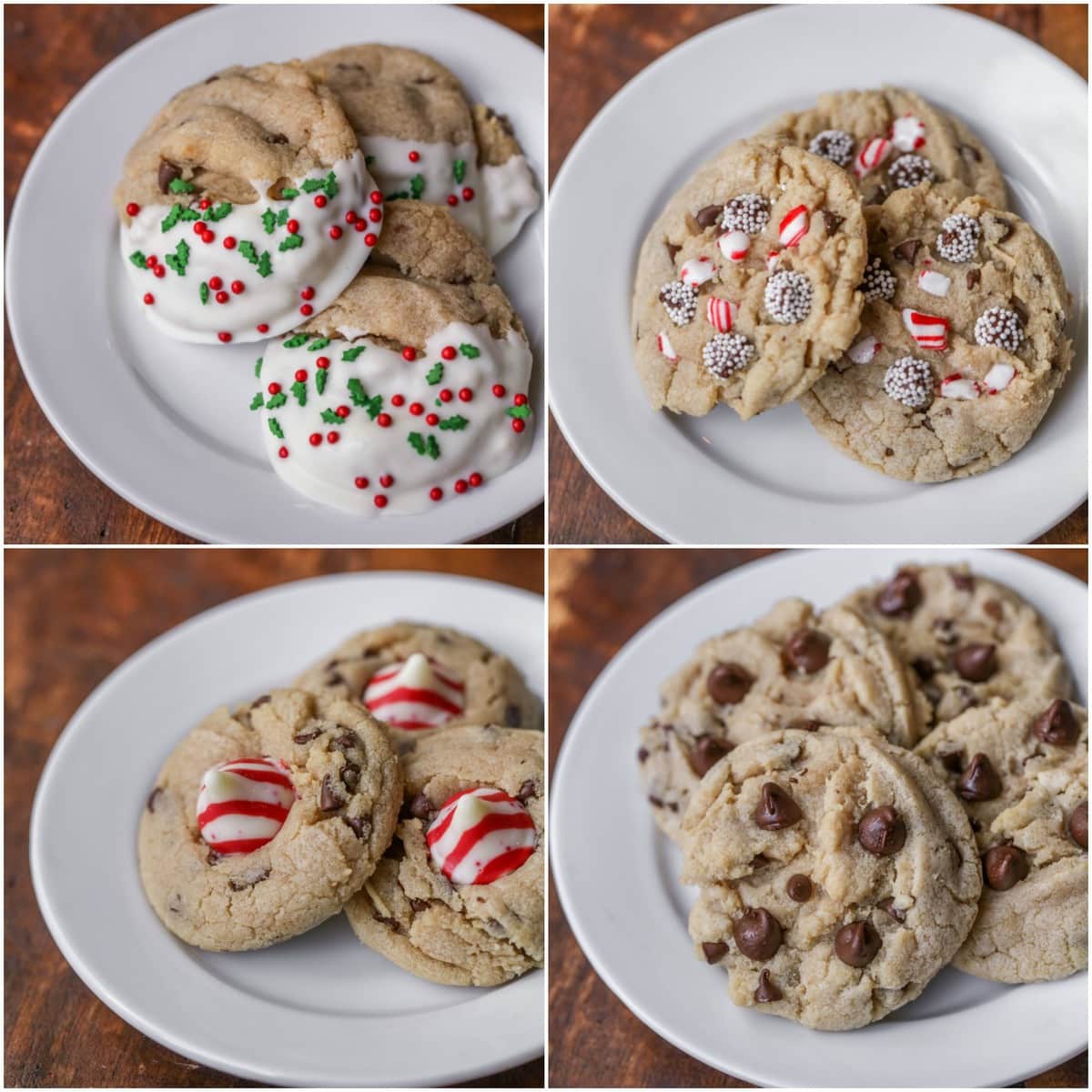 Christmas Cookie Variations
This recipe is so simple and so easy to change up!! Here are some other ways we like to enjoy these Christmas Cookies by using the same base recipe and modifying it just a bit. 😉
White Chocolate Dipped Cookies – Make the cookies without adding M&Ms or sprinkles to the batter. Let set and then dip in melted white chocolate and sprinkle with holiday sprinkles.
Candy Cane Bit Cookies – Make the cookies and add 1 tsp peppermint extract to the batter. Top with crushed candy canes and holiday chocolate chips.
Candy Cane Kiss Cookies – Make the cookies with chocolate chips or peppermint chips and right after pulling them from the oven – add a Candy Cane Kiss!
Chocolate Chip Cookies – can you really go wrong with the go-to classic recipe? I think not!!
Like I said – so easy to change up! And all of these are perfect for the holidays.
If you're looking for a simple, festive and delicious Christmas goody, these ones will be perfect! And trust me when I say that Santa LOVES them too! ;D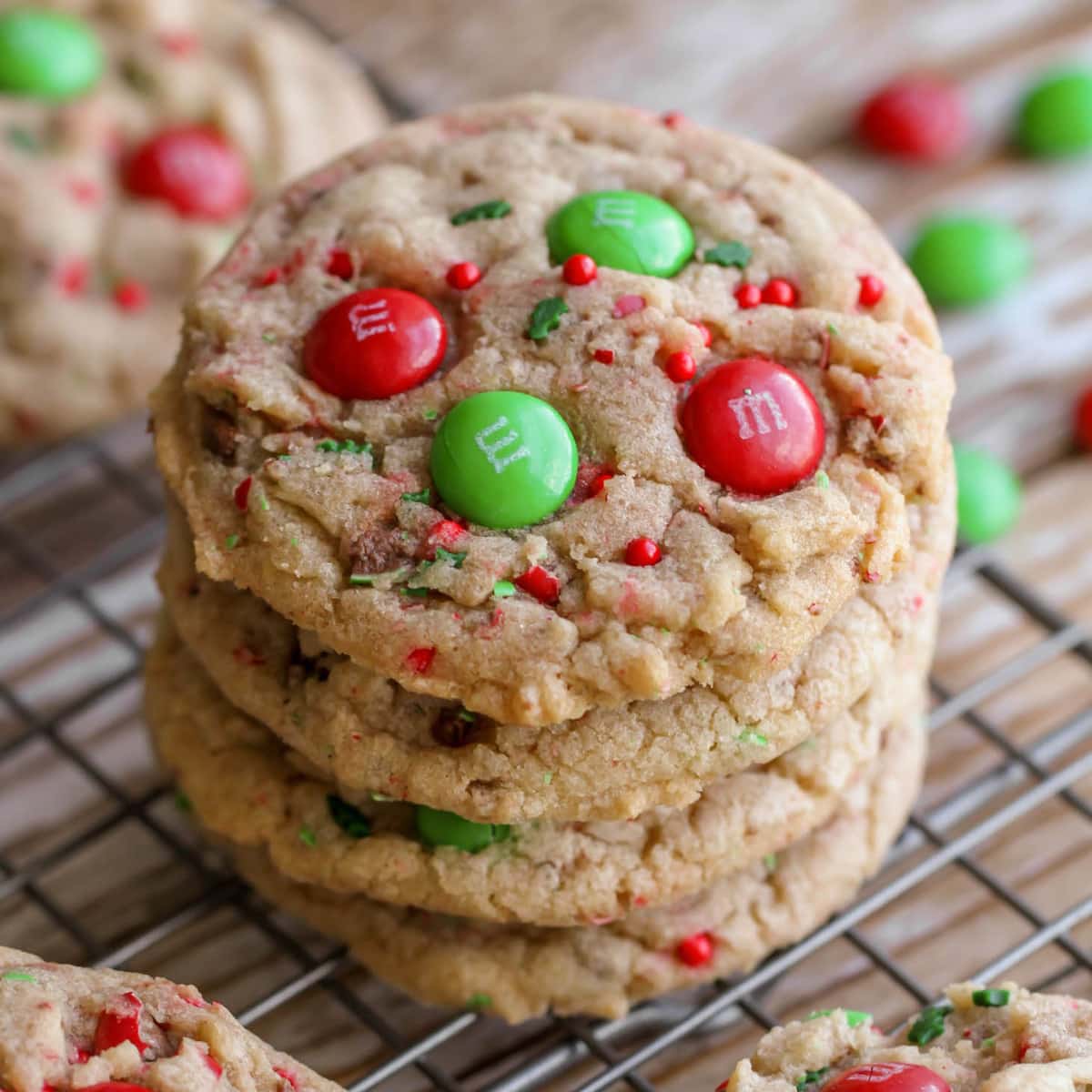 We hope you enjoy our classic Christmas cookie recipe and the dozens of other shared today. Hopefully, they will be simple and perfect for all your cookie exchanges and holiday fun this season.
Keep scrolling past the recipe card for even more Christmas cookie recipes!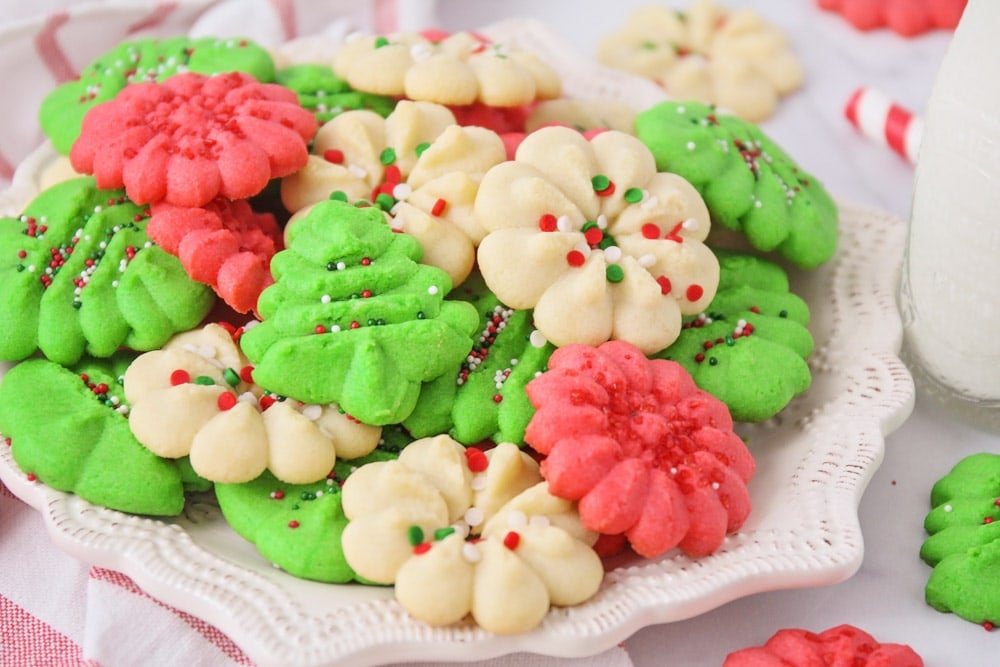 Traditional christmas cookies
Here are some of my favorite cookies to make at Christmas. Some take a little more work than others, but are definitely worth it. They're classics this holiday season, so be sure to check them out.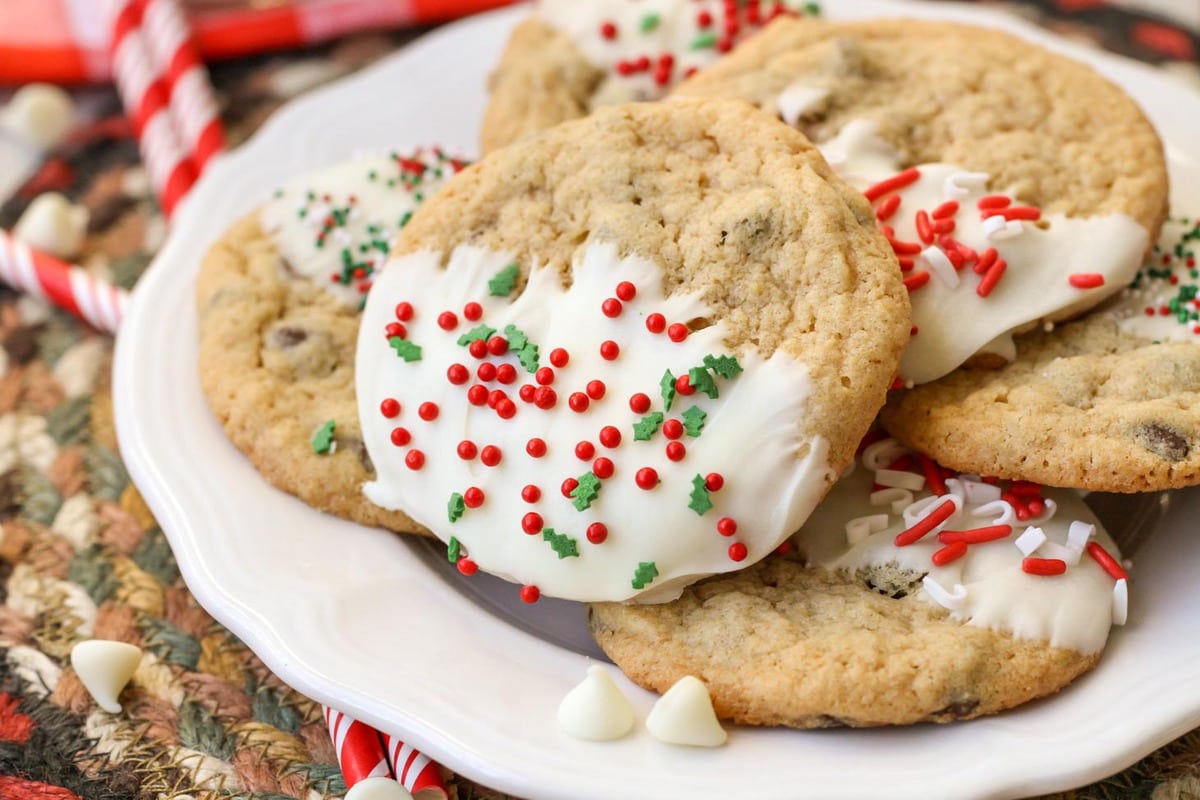 Festive Christmas Cookies
We also love having some delicious cookies that are also festive and great for parties and get togethers!
Here are some of our favorite cookies that are a little more festive and fun.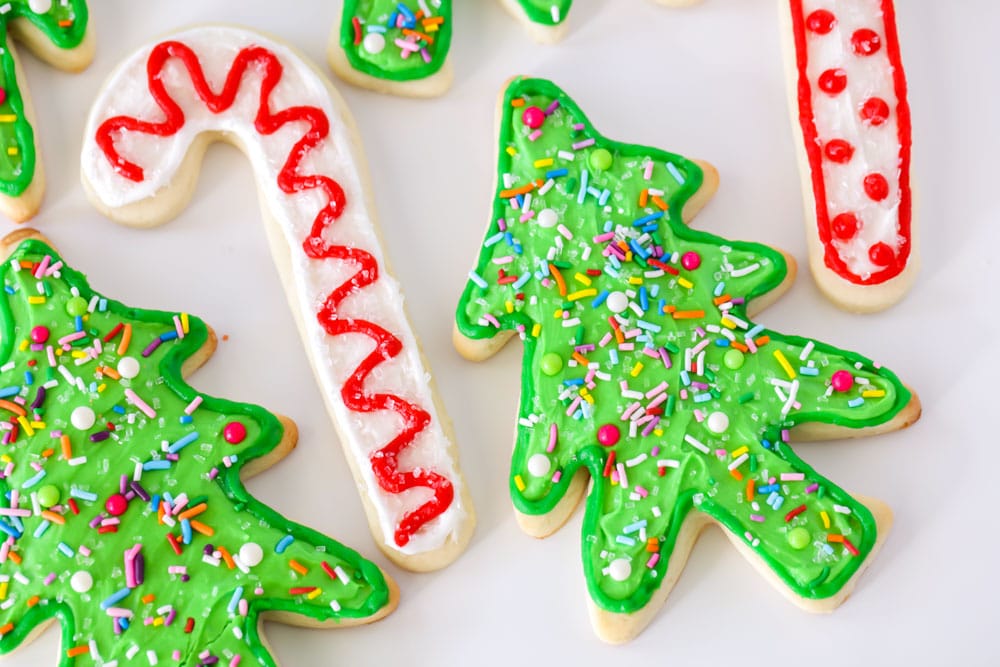 Christmas Sugar Cookies
What is Christmas without Sugar Cookies cut into holiday shapes with red and green frosting? We have several different recipes that will give you that Christmas Cookie Fix. And, of course, they are all delicious!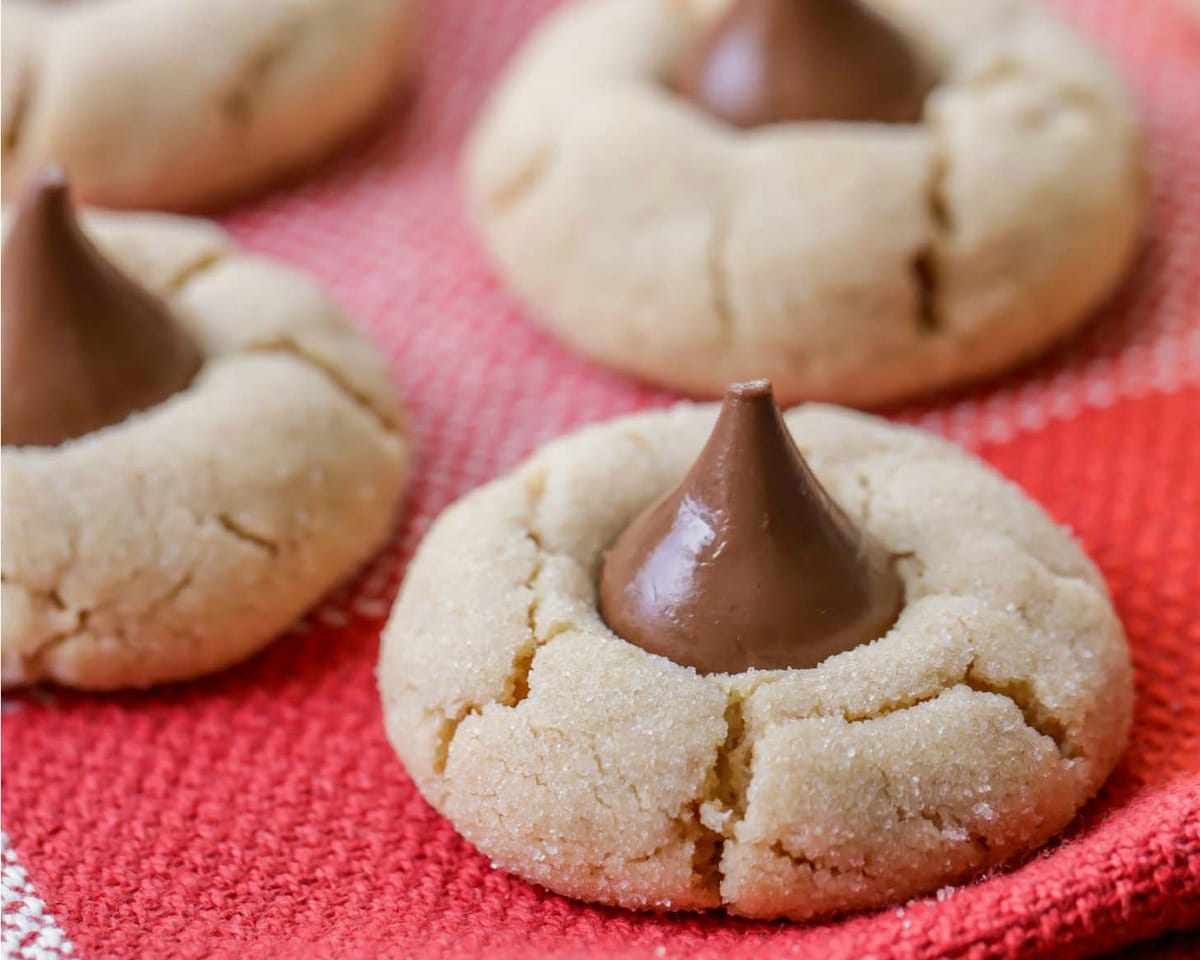 more classic cookies
We also know that sometimes, cookies (in general) are all you want to bake at Christmas time. Here are some of the classic cookies we like to make all year long, but are also great additions to any party or cookie plate!