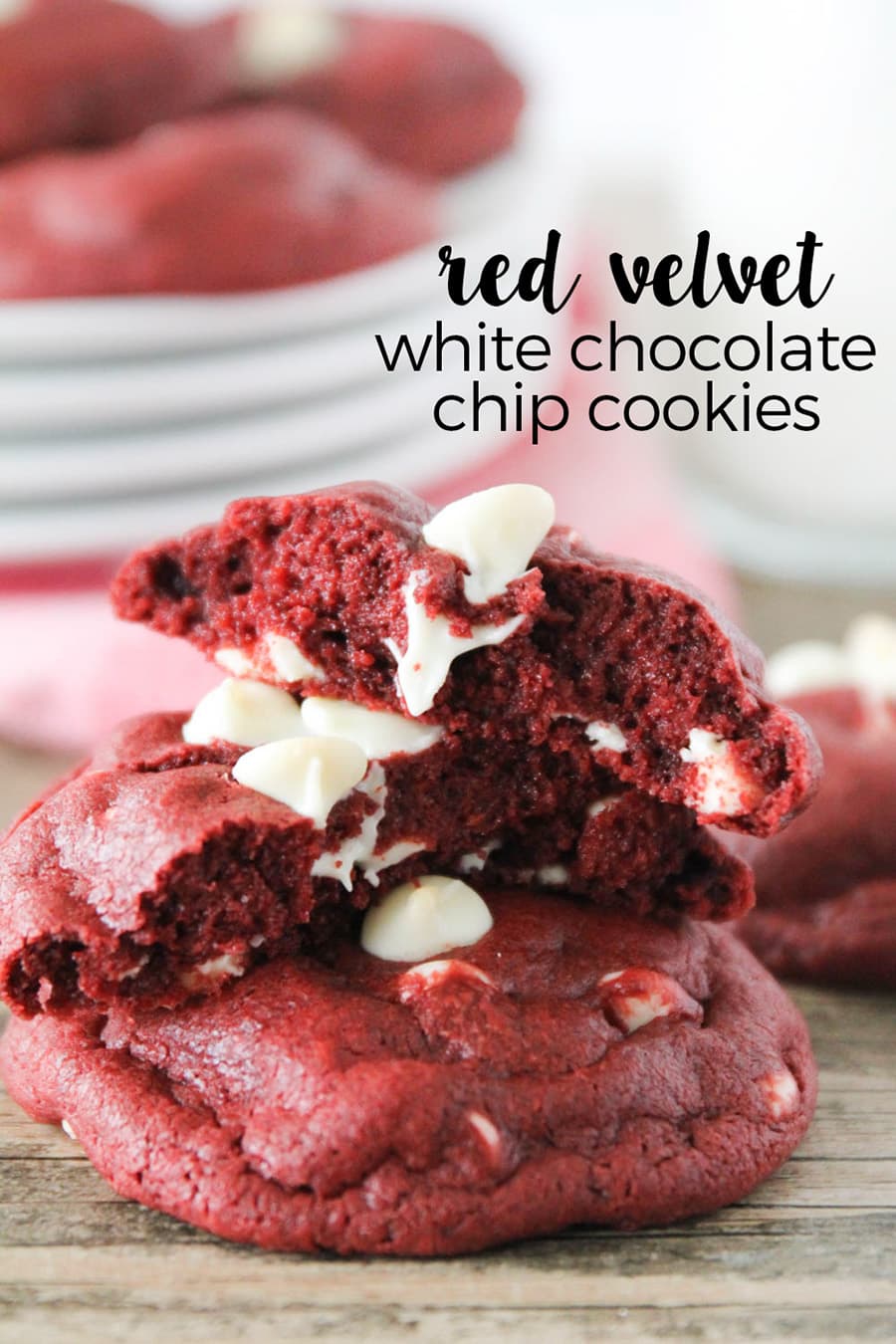 Who can say no to a good chocolate chip cookie? I certainly can't. Especially when it's a red velvet cookie, loaded with white chocolate chips! Red velvet and white chocolate were just made to go together, right? The flavors complement each other so well, and make for a luscious, delicious cookie. It's an added bonus that they're beautiful to look at, too!
These cookies are perfect when they're just a touch underbaked, so the inside is rich and soft, but they're still nice and crisp around the edges. I love to roll the dough into big inch-sized balls, to make giant soft cookies, but you could definitely use smaller scoops of dough to make more cookies. I always top the dough balls with a few extra chocolate chips, to make for a nicer presentation.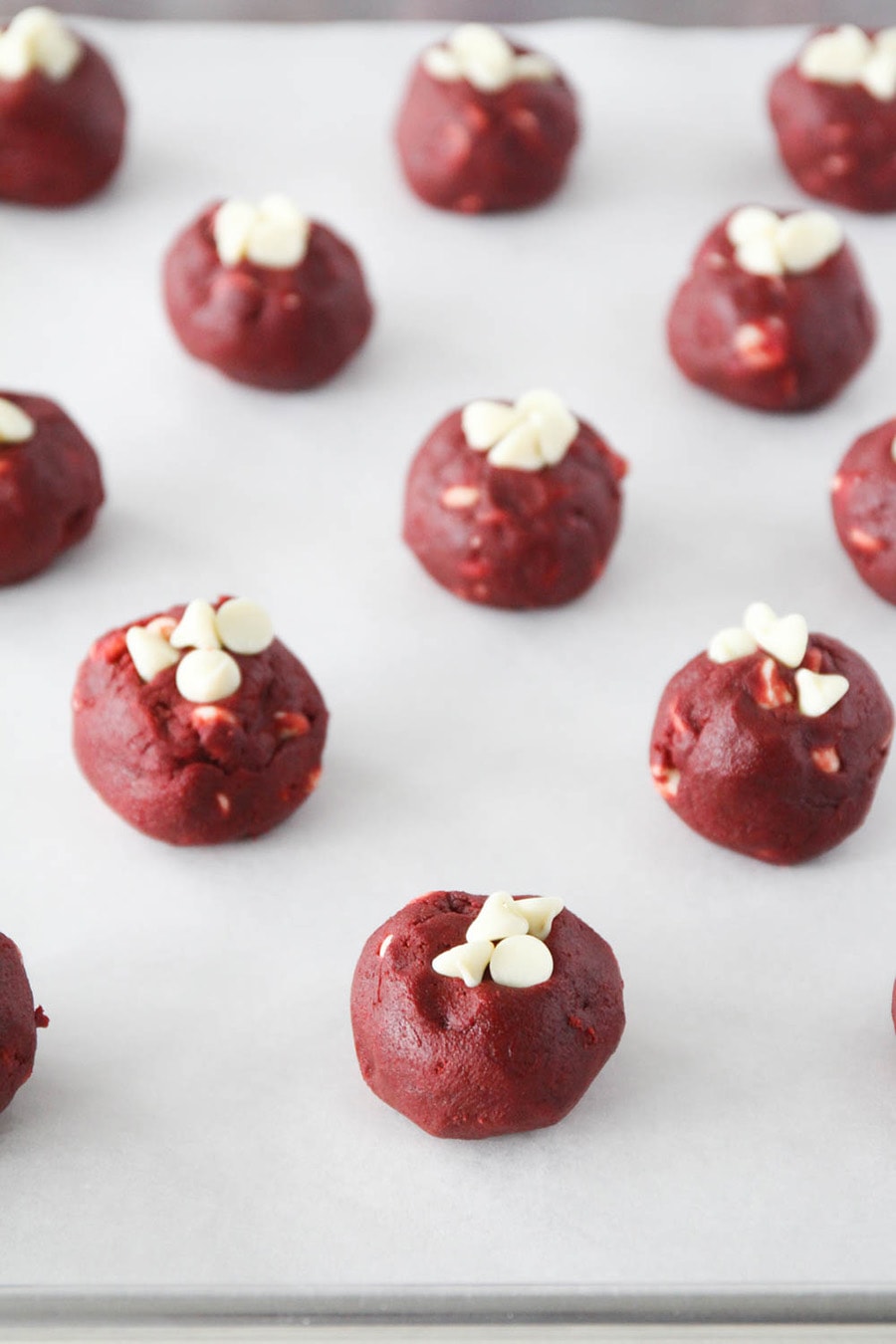 Because they come out of the oven still pretty soft, it's important to let them cool on the baking sheet for a few minutes to help them retain their shape as they cool. Look at that red velvet gorgeousness!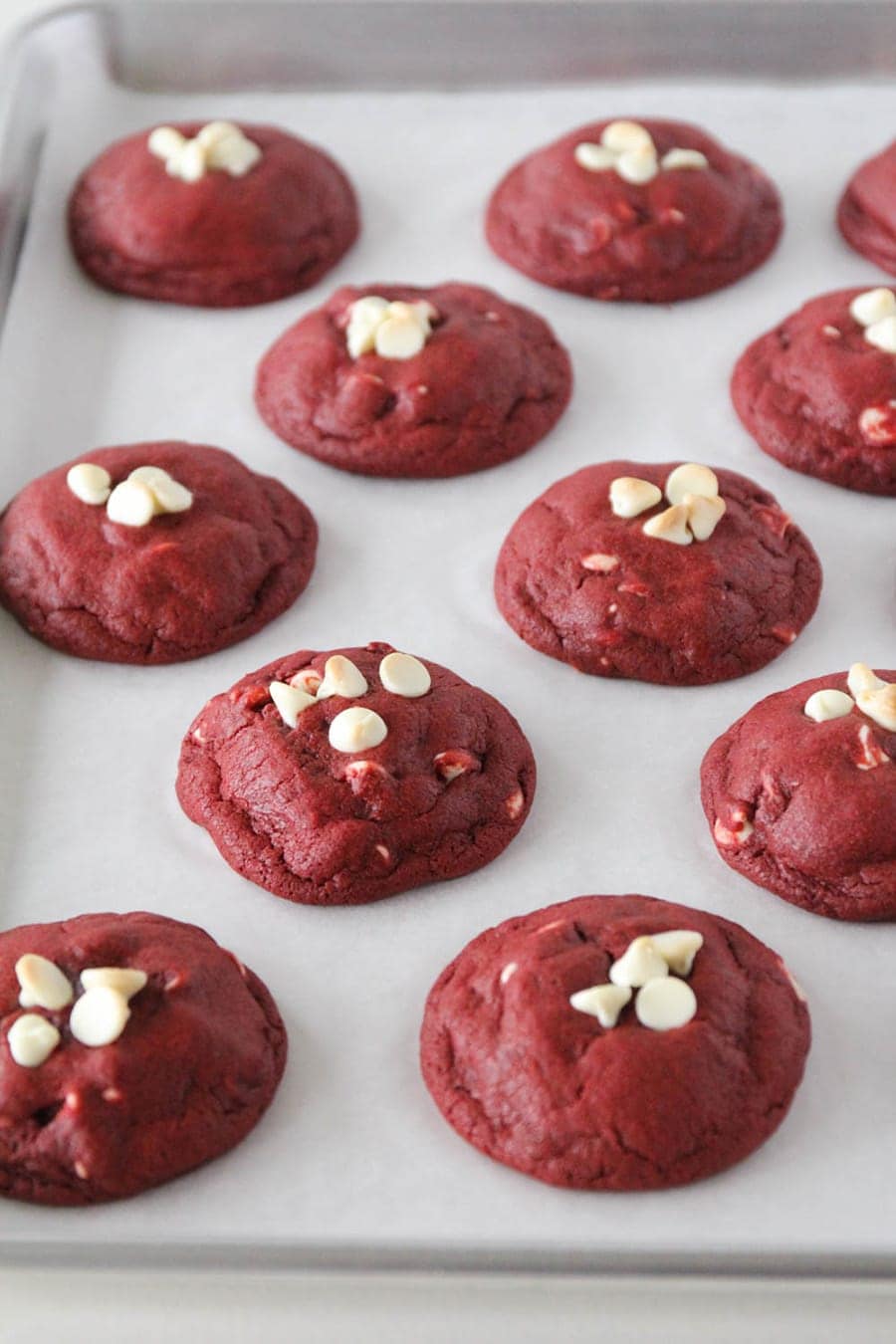 The cookies come out so rich and delicious, and are perfect with a cold glass of milk! I love the hint of cocoa in the dough in contrast with the smooth white chocolate chips. This is definitely a keeper recipe, and one we'll make many times in the future!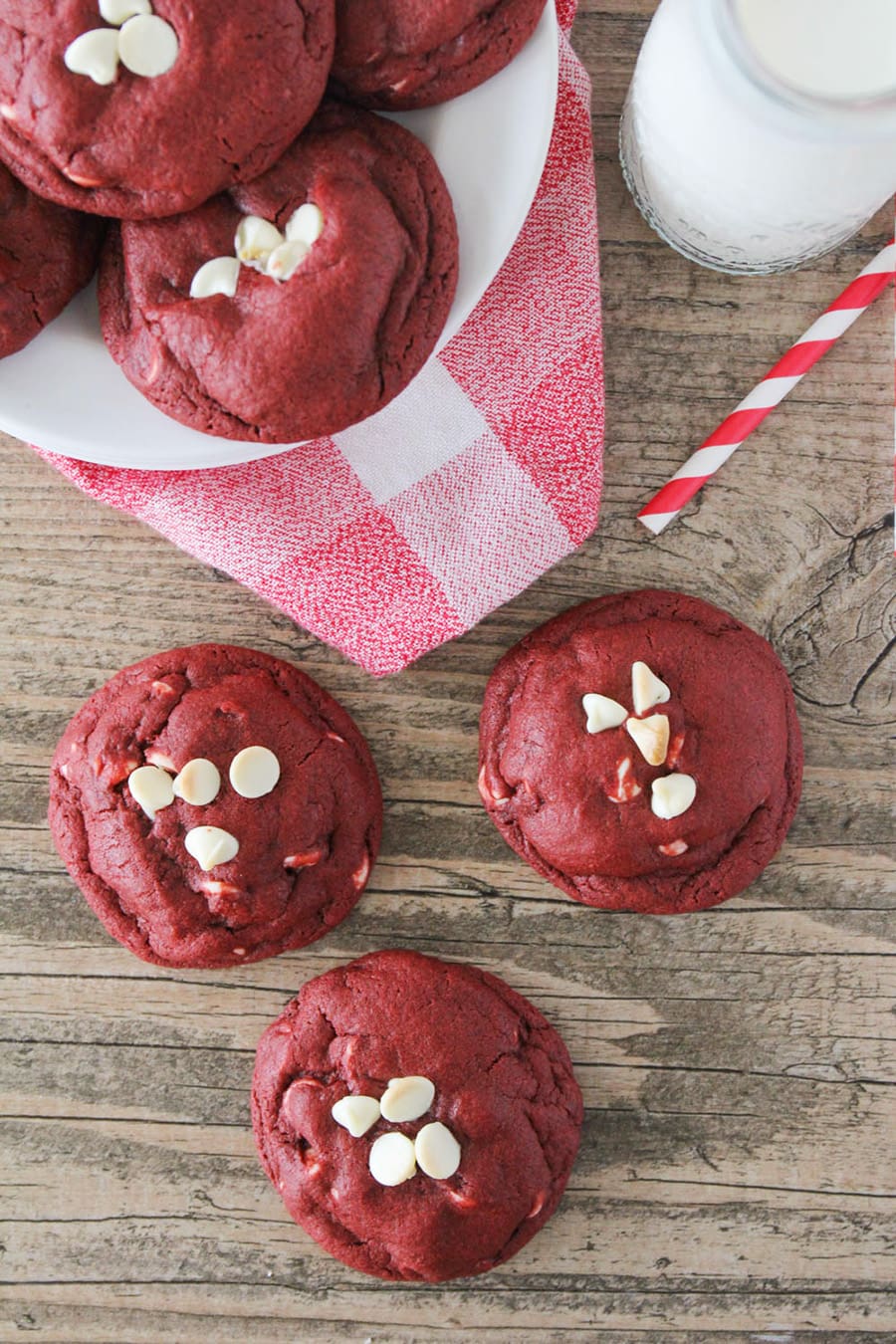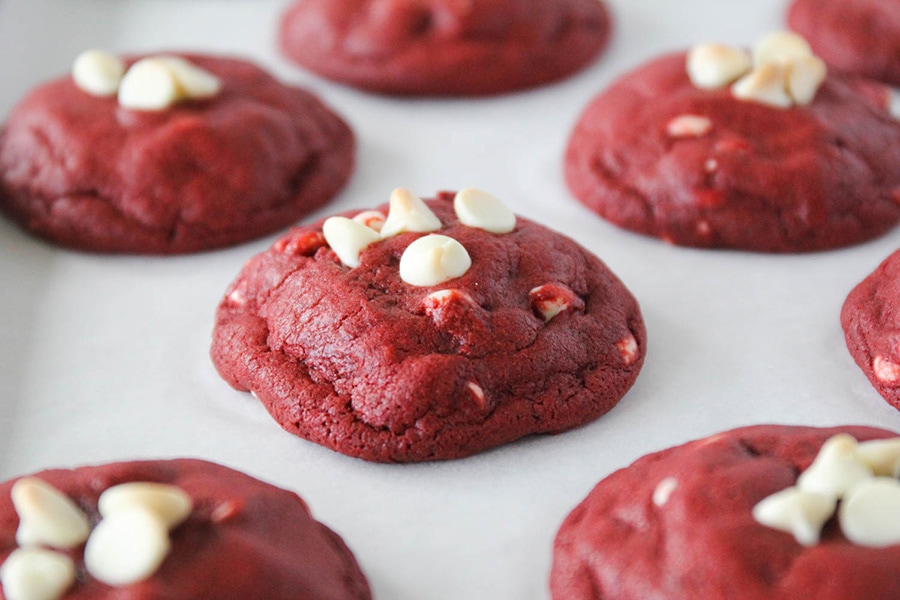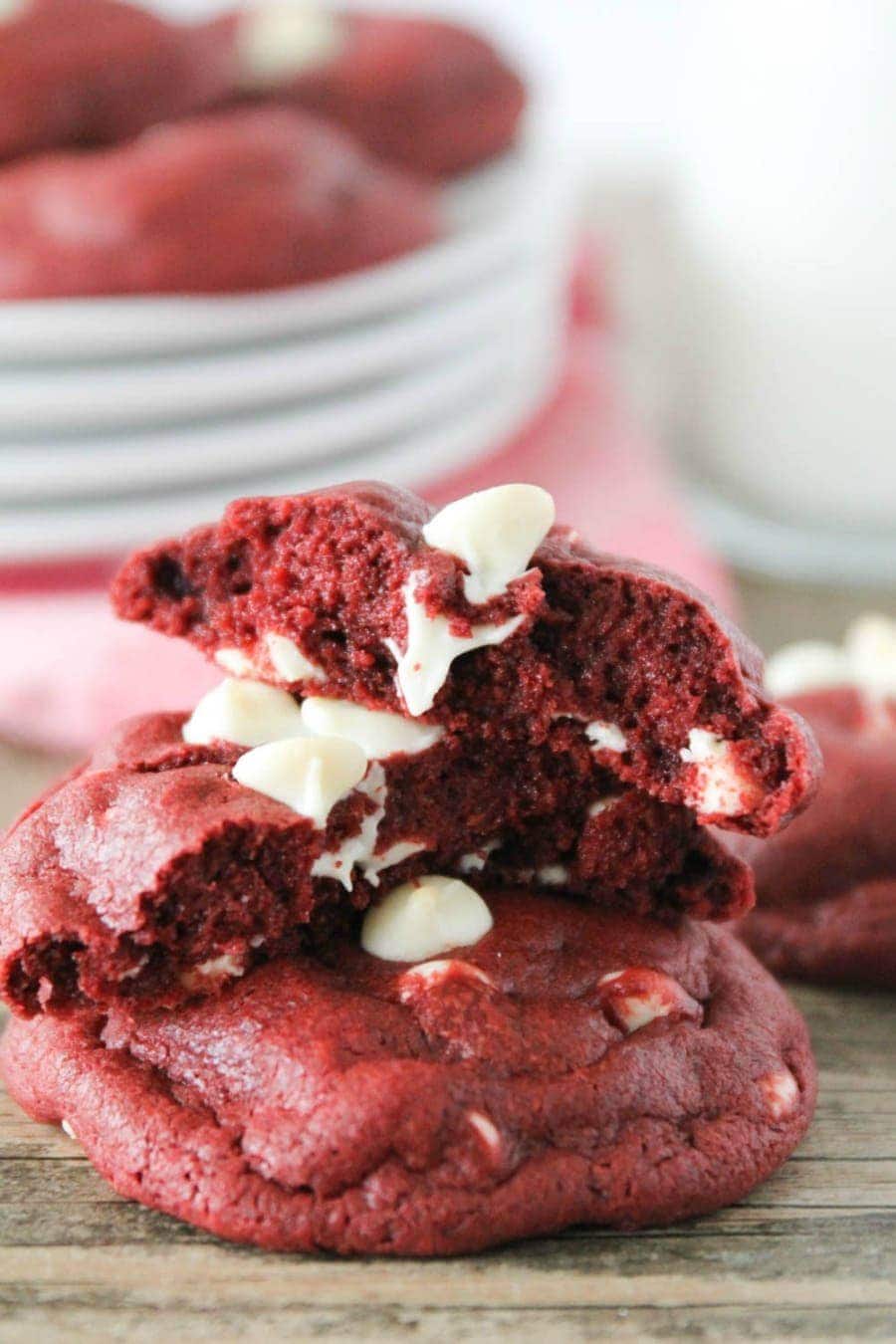 for more yummy red velvet recipes, check out:
___________________
Oh my goodness, these look AMAZING! I love red velvet!! I'm interested to see how the white chocolate compliments it.
Thanks for sharing this recipe with us Alicia!!
For more delicious recipes by her, head on over to The Baker Upstairs!