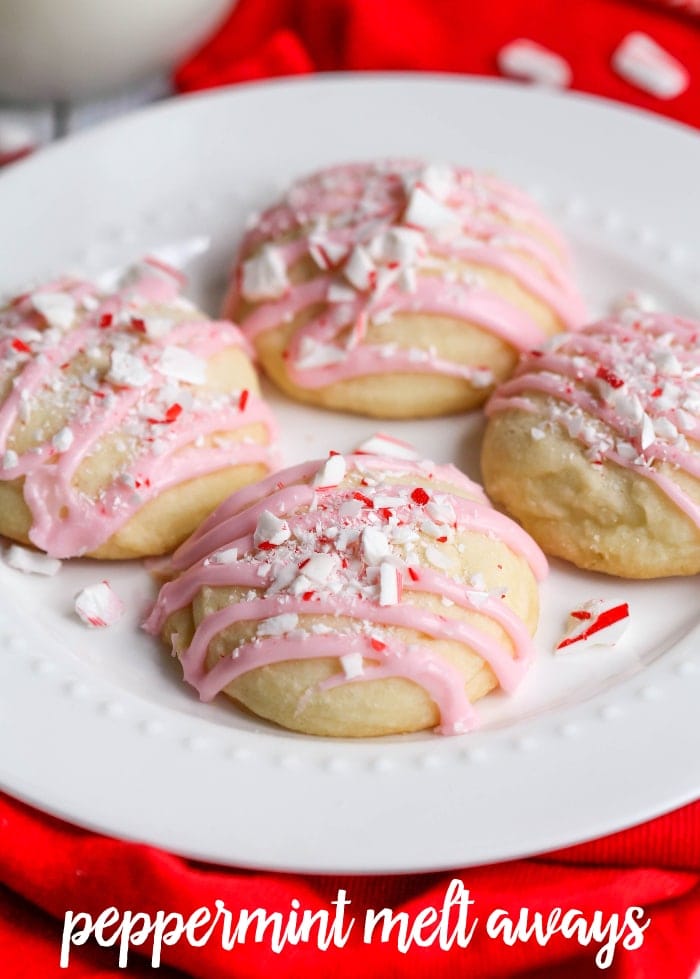 SIX! SIX is the magic number of Sundays there are until Christmas. This is how we measure time in our home; by Sundays. Our kids always want to know how many more "church days" until their next awaited special day. As soon as Halloween was over, the Christmas countdown began.
Christmas means a lot of different things to different people. To me, amongst many other things, it means PEPPERMINT everything. Peppermint cocoa, Peppermint popcorn, Peppermint brownies… Add peppermint into any dessert recipe, and I promise, it'll feel like Christmas time to you too!
I think today's recipe for Peppermint Melt Aways is the perfect way to start off this special time of year. They're super soft, and are full of peppermint flavor. And true to its title, they magically melt away in your mouth – just like Cotton Candy!! Try them and tell me its doesn't feel a bit magical 🙂
MY OTHER RECIPES
Just enough peppermint to make it the perfect Christmas cookie!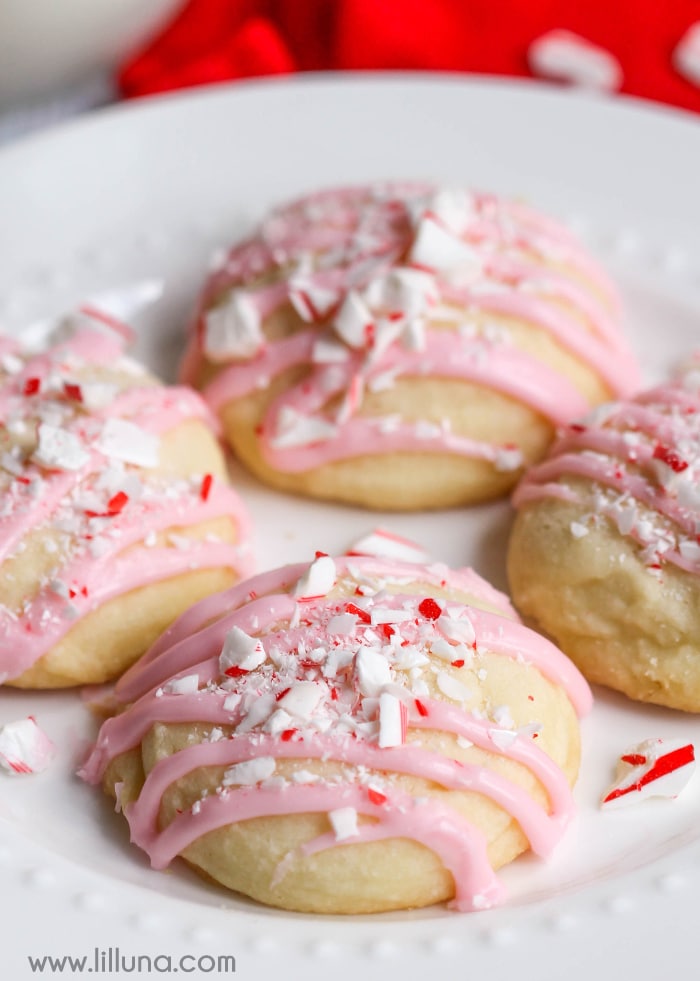 These little guys are like cotton candy melting in your mouth! I know you'll love them. 🙂
For more great holiday cookies, check out:
Peppermint Meltaways VIDEO:
Peppermint Melt Aways
Ingredients
1 cup Butter, softened
½ cup powdered sugar
½ tsp. peppermint extract
1¼ cups all-purpose flour
½ cup cornstarch
Glaze
1½ cup powdered sugar
2 TB Butter, softened
1-2 TB milk
¼ tsp peppermint extract
2 - 3 drops red food color, if desired
Candy canes or hard peppermint candy, crushed
Instructions
In a large bowl, combine butter, powdered sugar and ½ teaspoon peppermint extract. Beat until creamy, scraping down sides of bowl. Add flour and cornstarch; beat on low until well mixed. Cover and refrigerate until firm, about 60 minutes.
Shape rounded tbs of dough into 1-inch balls. Place 1-2 inches apart onto ungreased cookie sheet. Bake @ 350 for 12-15 minutes or until edges are lightly browned. Let cool on cookie sheet for 1 minute then remove to cooling rack to cool completely.
For glaze, in a small bowl, combine 1½ cups powdered sugar, 2 TB butter, ¼ tsp peppermint extract and milk (enough to reach desired consistency). Mix in for coloring. Drizzle over cooled cookies and sprinkle with crushed candy.
Adapted from Land O Lakes
DIFFICULTY: Simple
HOW MANY DOES IT FEED: 4 dozen
ANY CHANGES MADE: None
ANY SUGGESTIONS FOR NEXT TIME: We liked these cookies just as is. They are simple and delicious.
ENJOY!