These delicious cut or drop Sugar Cookie Recipes are perfect for frosting or icing! Just add some sprinkles, and pour a cold glass of milk.
More Collections: No Bake Cookie Recipes, Cold Treats and Desserts, Best Christmas Cookies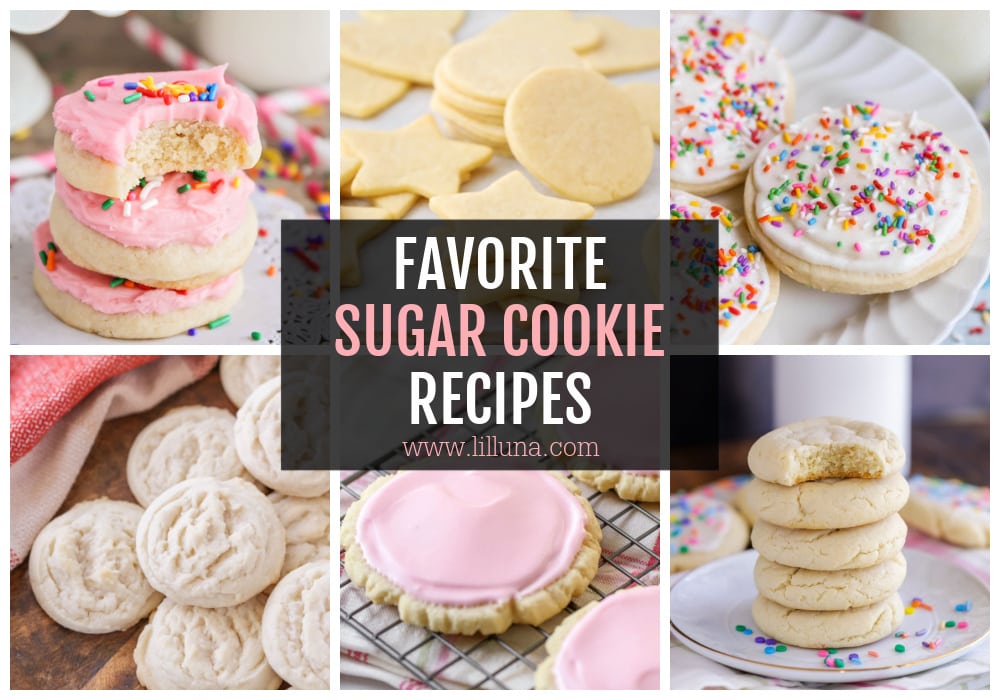 BEST sugar cookie recipe!
Sugar Cookies are perfectly decorate-able and can be customized for ANY season or holiday! Whether you are rolling or cutting, Sugar Cookies are worth the effort (at least in our book). 😉
In fact, they're my favorite cookie! We've been making our Famous Sugar Cookie Recipe since I was little.
Today, we wanted to put all of our BEST Sugar Cookies in one spot!
I have an entire collection of Sugar Cookie ideas, ranging from frosted to unfrosted, traditional to holiday themed. Make sure you check out the list, but before you do, take a look at these tips for making a batch of perfect Sugar Cookies!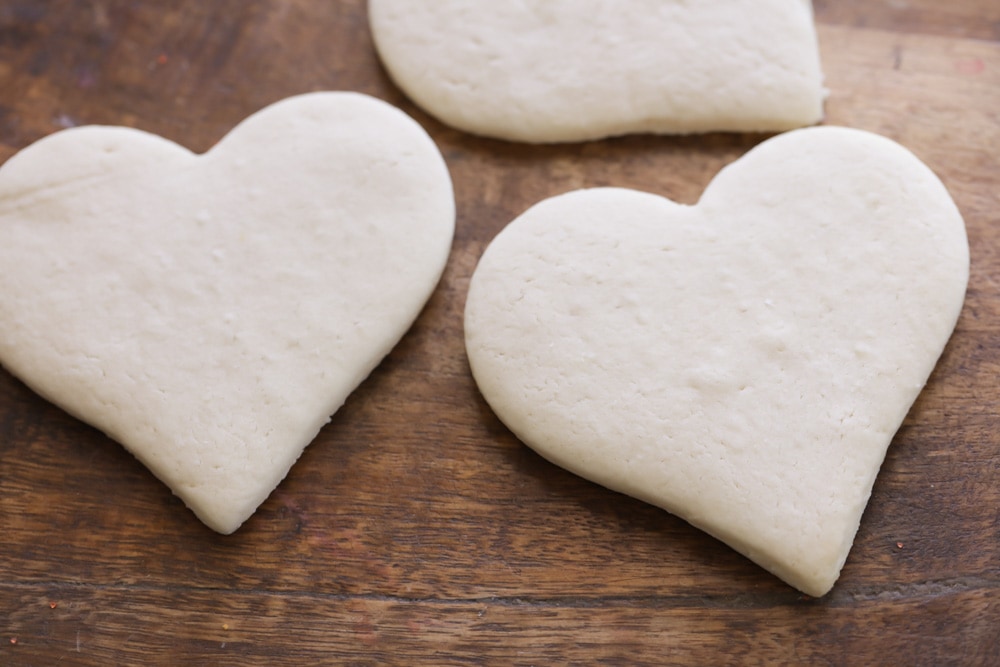 Sugar Cookie Tips
Mixing tips:
Ingredient temperature. Use softened, but still cold butter. Using room temp eggs and dairy products is also recommended, they incorporate better when added to the other ingredients.
Measuring. Measure out dry ingredients in a separate bowl. Once combined, add the flour mixture to the wet ingredients.
Do not overmix. Use a stand mixer or a hand mixer, just don't over mix. Mixing further activates gluten, which leads to a tougher dough.
Chilled dough. If a recipe calls for chilling the dough, don't skip that step! Chilling will help give cookies the perfect shape and texture.
Rolling the dough: Many recipes ask you to roll the dough into manageable sized disks, then chill. Dividing the dough before rolling is a great process, and one you can do even if the recipe doesn't specifically call for it.
Do not overwork the dough for the same reason you don't want to over mix it (it will get tough).
Thickness. I like to roll my dough to about ⅜" thick. Any thinner than that and the cookies will be more crisp and crunchy.
Cutting: If cutting the same shape and size, begin stamping out the cookies. If you are using different sizes and shapes, then I suggest setting the different shapes gently on top of the dough to decide how to best utilize the space. Once done, stamp out the cookies.
Dip the cookie cutters in flour before stamping the dough.
Save the scraps to roll out more cookies.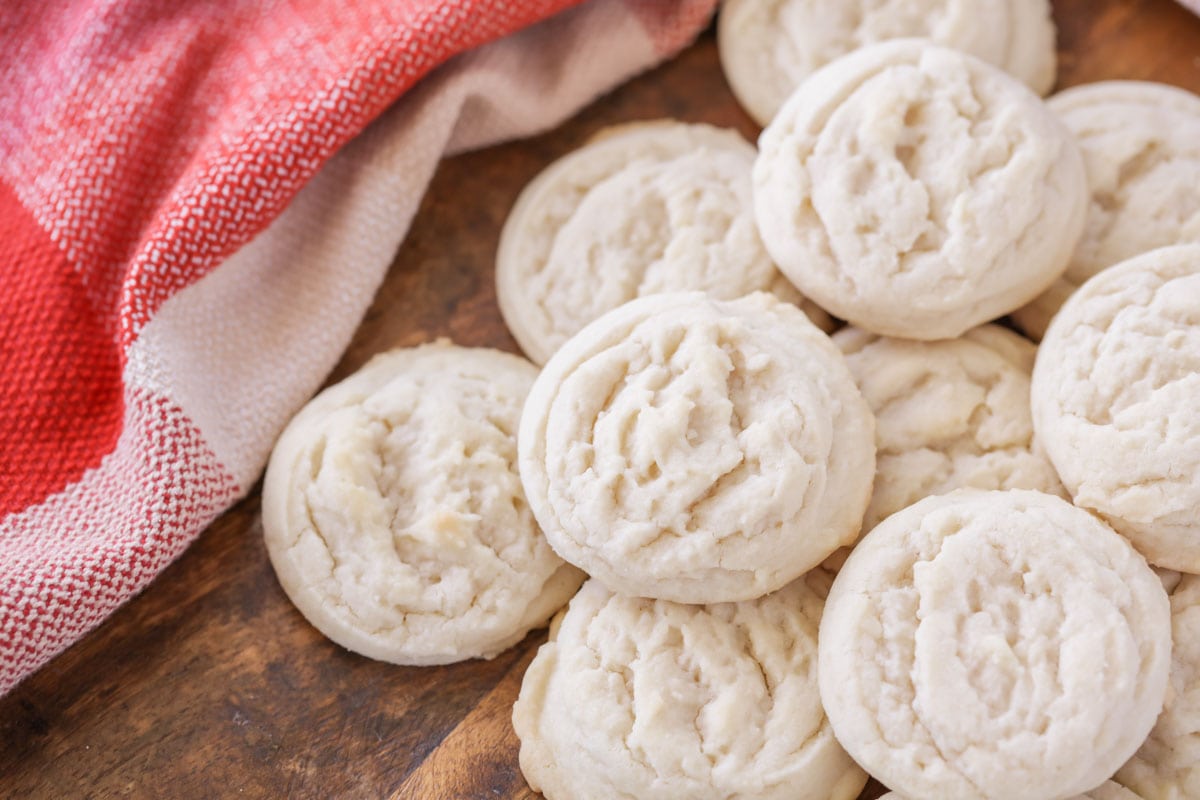 Baking sugar cookies
Varying sized cookies. Place different sized cookies onto different pans. Bake larger cut outs together, and smaller cutouts together – otherwise smaller cookies will burn before the larger cookies are done.
Lined baking sheet. Baking on a sheet lined with parchment paper, or a silicone mat, can help keep the cookies from sticking to the pan.
Do not let brown. In general, you don't want your cookies to brown at all. To be safe, under-bake just a bit. The cookies will finish baking to perfection as they cool on the hot pan. Then transfer them to a wire rack to finish cooling.
Assembly line. While one sheet of cookies is baking, prepare another sheet so that you can pop it in as soon as the oven is free.
Bake times. Different ovens can cook at different rates. When making a new recipe, I always start checking the food 2-3 minutes before the suggested cook time.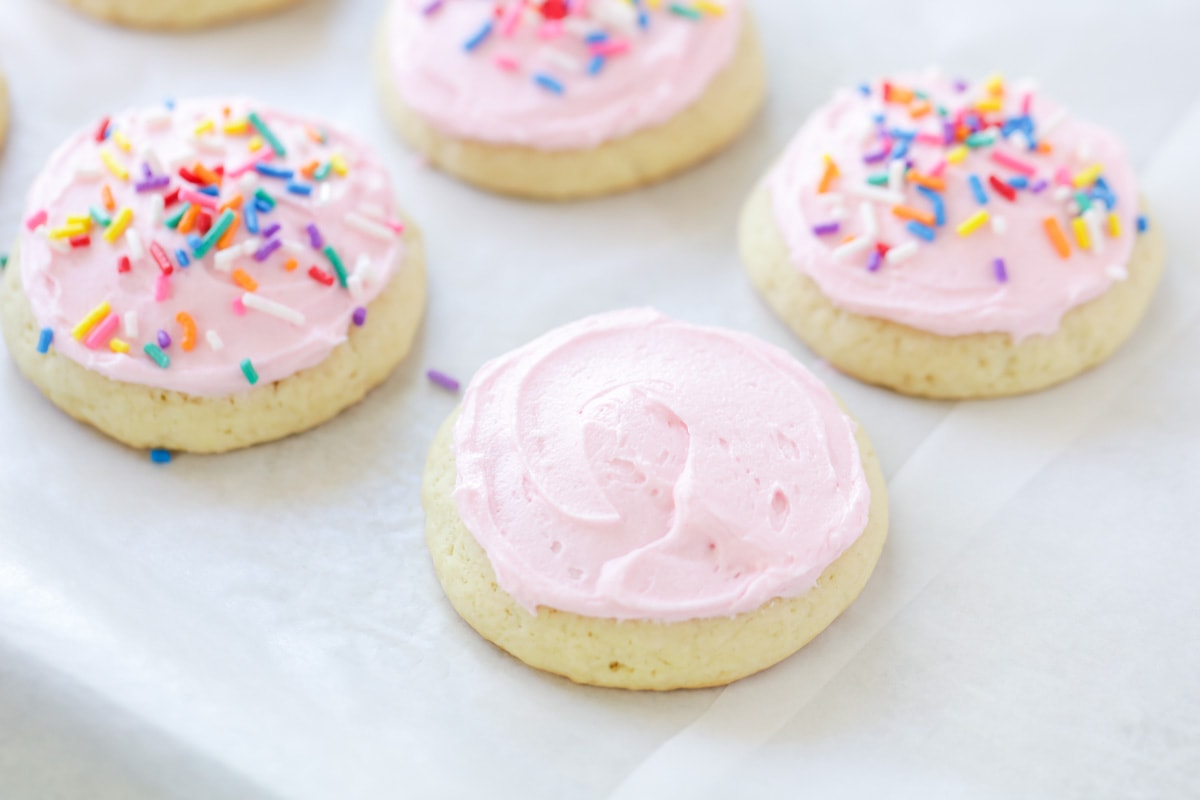 To Frost or Ice
Royal Icing: Use royal icing when you want to "color" the cookies. You can make different consistencies that will help you draw shapes/features onto the cookie, and then fill them in.
Royal icing must have time to set before you store them. Depending on the environment of the room, this can take anywhere from 3-8 hours.
Sugar Cookie Frosting: This is a delicious and easy frosting to use when you want to simply spread the frosting on the cookie, and then add sprinkles or other candies as decorations. It is also a great frosting to use when you want to use piping tips to make different shapes with the frosting.
Add color. When adding color to the frosting, I suggest using gel food coloring. A little goes along way, and it won't change the texture.
Add flavor. Flavor the frosting with different types of extract. My favorite is almond extract, but vanilla extract, and peppermint extract make the list as well.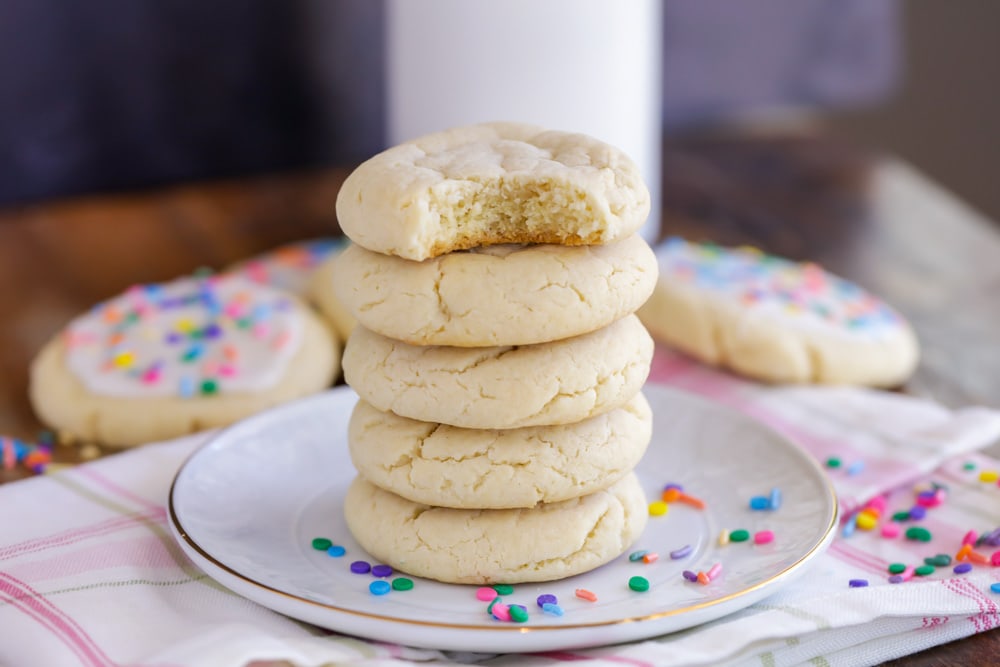 Storing Tips
Store sugar cookies in different forms, and in different ways:
STORE the dough. Make the dough ahead of time and store it in the fridge or freezer.
Divide the dough into smaller sections.
From here, either roll out the sections into a log, or roll out disks.
Wrap the sections with plastic wrap and, if freezing, wrap again with foil.
Store in the fridge for 1-2 days or in the freezer for up to 3 months.
Thaw before finishing the recipe.
Store baked cookies. Store baked cookies frosted or plain. For frosted cookies, be sure that you let the frosting set before you store them, and use parchment or wax paper to separate layers.
Store cookies in an airtight container at room temperature for 5-7 days, or in the freezer for 3-6 months. If they are individually wrapped they may last even longer. Note: Sugar cookies with candies on top don't always freeze the best.
---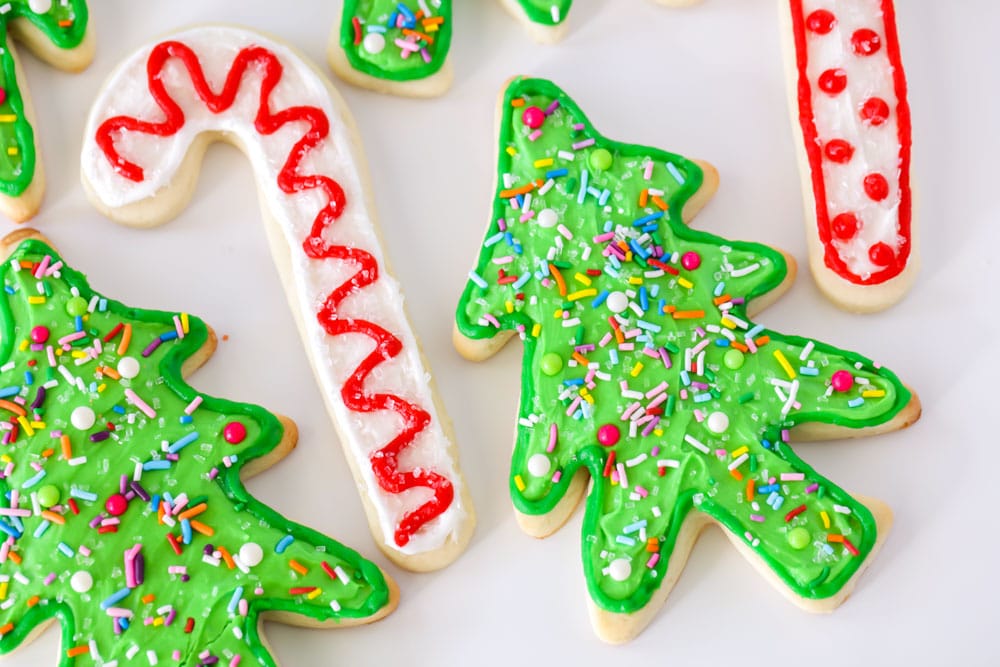 Best Sugar Cookie Recipes
This list of Sugar Cookies contains both "no roll" sugar cookie recipes, and recipes that require rolling and cutting with cookie cutters. Both are great depending on what you need for the occasion!
Christmas Sugar Cookies – Soft and tender Christmas sugar cookies are the perfect holiday treat to make and eat as a family.
Cream Cheese Sugar Cookies – Cream cheese sugar cookies are a perfectly soft, melt-in-your-mouth cutout cookie! They are easy to make and fun to decorate.
Halloween Sugar Cookies – Soft and sweet Halloween sugar cookies that will melt in your mouth. Not only are the cookies delicious, but they are great for parties, carnivals and fall festivals.
Thanksgiving Sugar Cookies – Soft and delicious thanksgiving sugar cookies are perfect for all of your celebrations. Decorated like turkeys, they are super cute and easy to create!
Valentine Sugar Cookies – Soft and sweet Valentine sugar cookies are the perfect way to say I love you! They are super simple and make a great treat for gifting.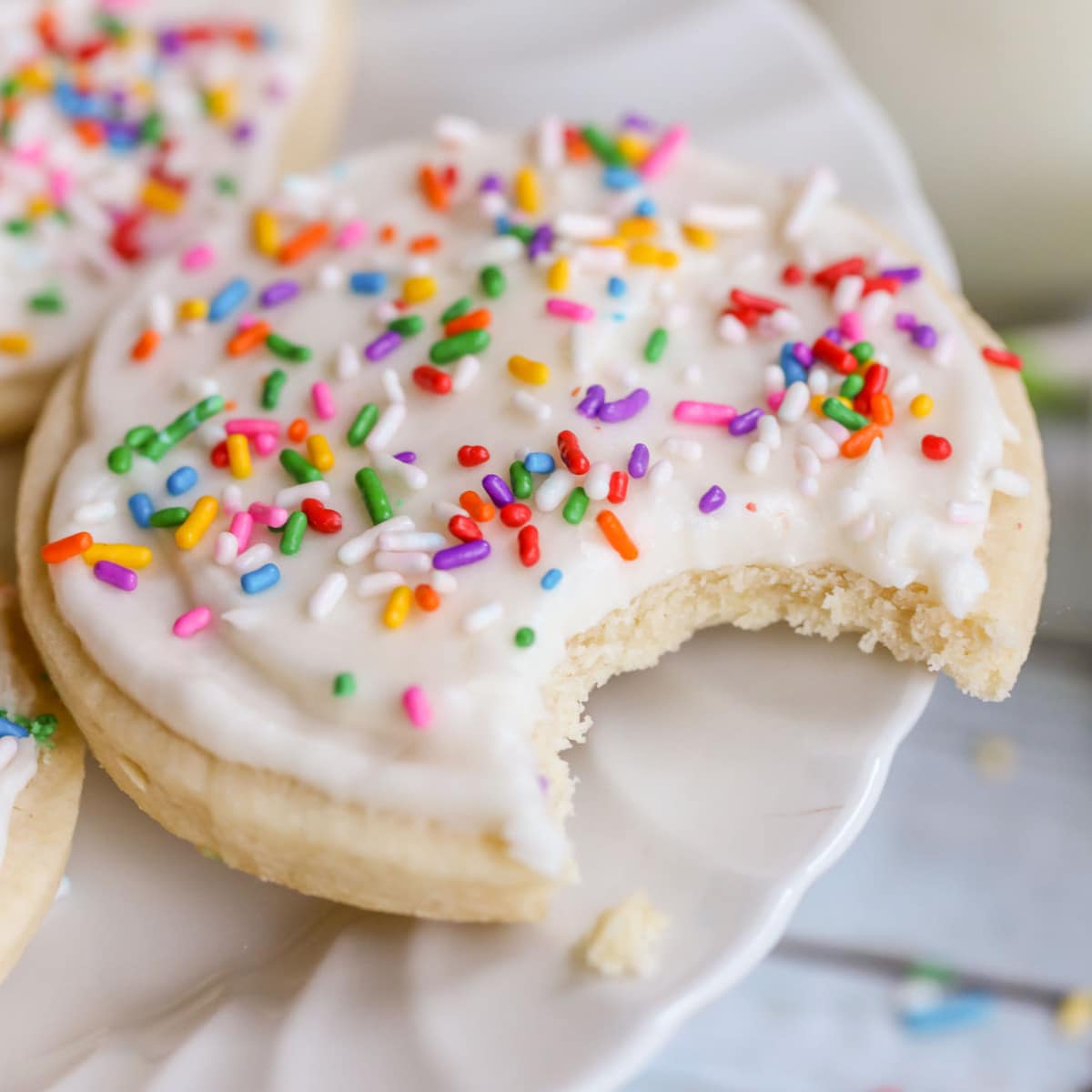 Best Sugar Cookies – Our ALL-TIME favorite Sugar Cookie recipe!! These homemade sugar cookies are so soft and have the best, creamy frosting with hints of almond. They can't be beat!
Copycat Swig Cookies – Make Swig's famous sugar cookies from home with this copycat recipe! These Copycat Swig Cookies are THICK and delicious, topped with a creamy frosting.
Peppermint Sugar Cookies – Peppermint Sugar Cookies – the softest sugar cookie with hints of peppermint and topped with a creamy peppermint frosting and candy cane pieces.
Amish Sugar Cookies – Amish Sugar Cookies are uncomplicated, simple and elegant. This quick cookie is deliciously soft and thick!
Copycat Lofthouse Sugar Cookies – Copycat Lofthouse Sugar Cookies taste just like those amazing melt-in-your-mouth cookies from the grocery store. They are SO soft and yummy!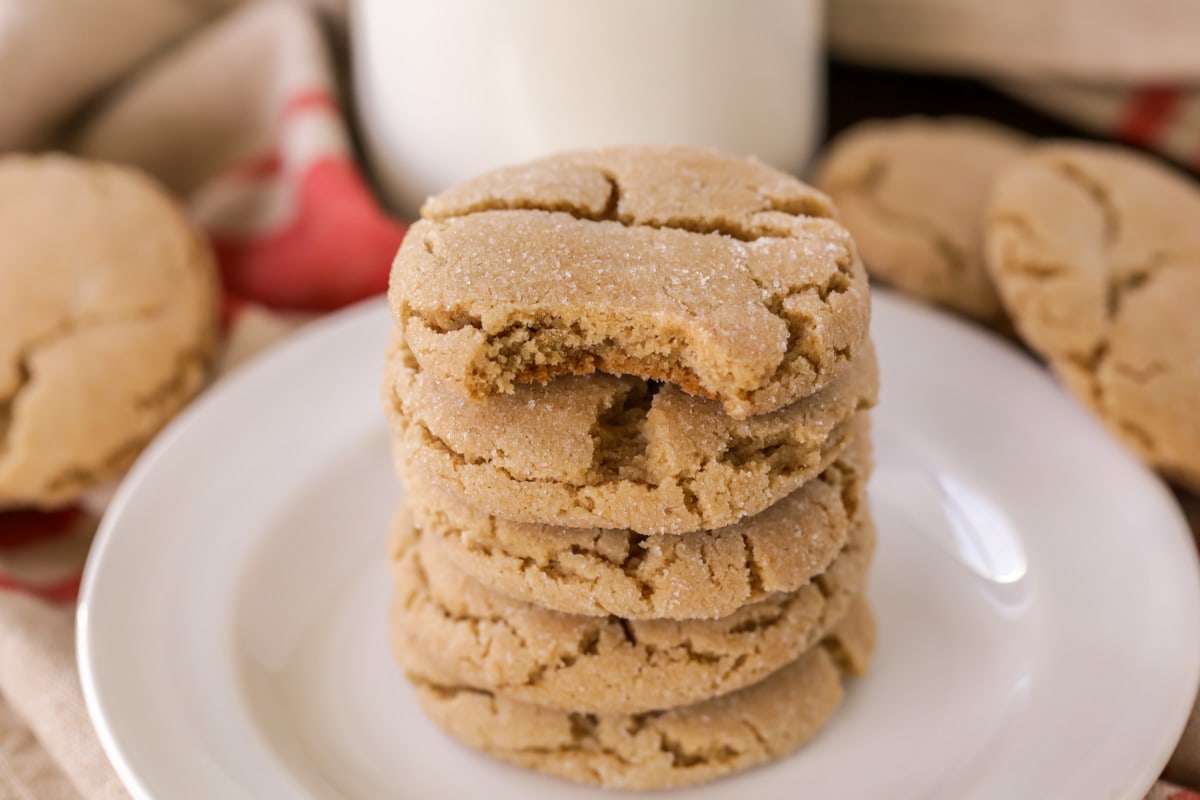 Brown Sugar Cookies – Brown sugar cookies are sweet, soft, and ultra chewy. They are a TASTY twist on a much-loved classic cookie.
No Roll Sugar Cookies – Super easy and delicious NO ROLL Sugar Cookies with a delicious frosting. No rolling pin needed for these – just drop and bake!
Lemon Sugar Cookies – These Lemon Sugar Cookies are buttery and soft, with the perfect hint of lemon. The lemon frosting makes them over the top delicious. A perfect cookie recipe for lemon lovers!
Easter Sugar Cookies – Super cute and delicious Bird's Nest Easter Sugar Cookies include a yummy sugar cookie, creamy frosting, sprinkles, shredded coconut, and Cadbury Eggs.
Chewy Sugar Cookies – These Chewy Sugar Cookies are SO yummy! A hint of almond extract and a bit of glaze makes these cookies irresistible!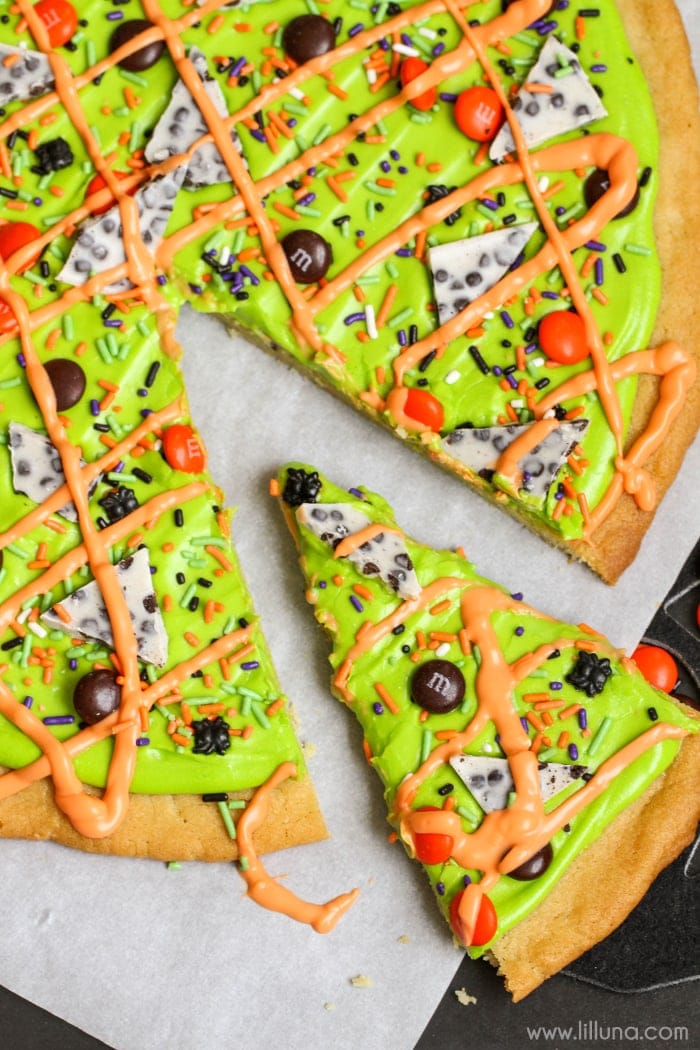 Halloween Sugar Cookie Cake – Simply spooky Halloween Sugar Cookie Cake with homemade cream cheese frosting, M&M's and sprinkles is the perfect Halloween dessert!
Mini Fruit Pizzas – Mini Fruit Pizzas are individual sized versions of a classic favorite! With a sugar cookie base, cream cheese frosting, and fresh fruit, they're to die for!
Slice And Bake St. Patrick's Day Cookies – Slice and Bake St. Patrick's Day Cookies are the perfect treat to make for the March holiday and one that the kids will go nuts over!
Sugar Cookie Bars – One of everyone's favorite cookies in bar form – these soft Sugar Cookie Bars are simple and are topped with a delicious buttercream frosting that makes this dessert irresistible.
3 Ingredient Sugar Cookies – Quick, easy and delicious sugar cookies made with just 3 ingredients – butter, sugar and flour.
Sugar Cookie Blossoms – Sugar Cookie Blossoms are a chewy, soft sugar cookie rolled in sugar and topped with a Mint Meltaway candy. They're simple and delicious!
---
the complete list
Here are the picture cards for all of the wonderful Sugar Cookie Ideas listed above.
Sugar Cookies are the perfect treat for any holiday or occasion and you'll love the variety of easy recipes on this list!
Be sure to check out all of our Cookie Recipes!
For more collections: Cookie Bars, Brownie Recipes, Dessert Bar Recipes