These delicious cut or drop sugar cookie ideas are perfect for frosting or icing! Just add some sprinkles and pour a cold glass of milk.
More Collections: No Bake Cookie Recipes, Cold Treats and Desserts, Best Christmas Cookies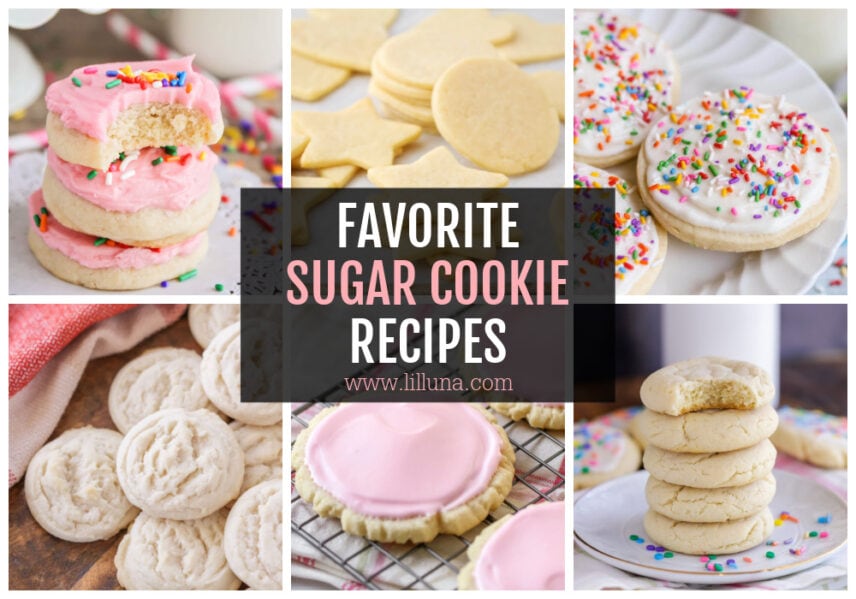 BEST OF!
Sugar cookies are perfectly decorate-able and can be customized for ANY season or holiday! Whether you are rolling or cutting, sugar cookies are worth the effort (at least in our book). 😉
In fact, they're my favorite cookie, and we've been making our famous sugar cookie recipe since I was little.
Today, we wanted to put all of our BEST sugar cookies in one spot!
I have a whole collection of sugar cookie ideas, ranging from frosted to unfrosted, traditional to holiday themed. Make sure you check out the list, but before you do, take a look at these tips for making perfect sugar cookies!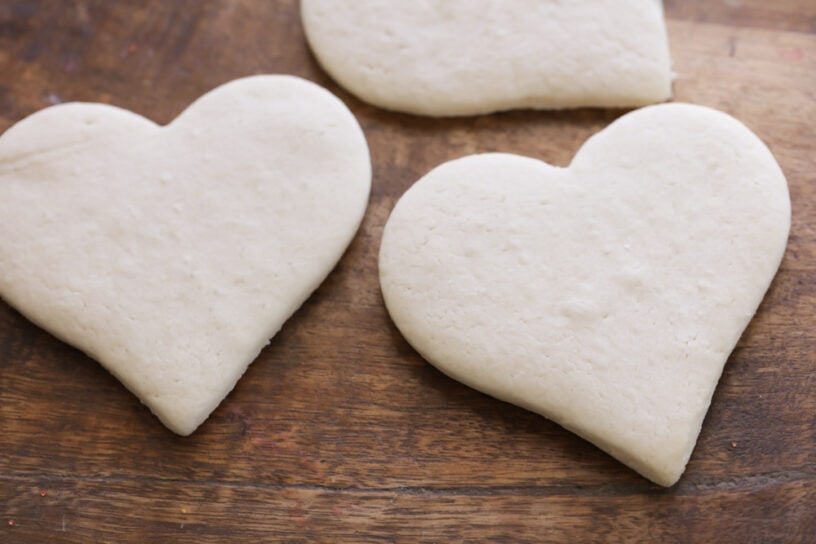 Sugar Cookie Tips
Mixing tips:
Use softened, but still cold butter
Measure out dry ingredients.
Don't overmix. Mixing further activates gluten, which leads to a tougher dough.
If a recipe calls for chilling the dough don't skip that step! Chilling will help give the cookies the perfect shape
Rolling the dough: Many recipes ask you to roll the dough into manageable sized disks and to chill them. Dividing the dough before rolling is a great process and one you can do even if the recipe doesn't specifically call for it.
Be careful that you don't overwork the dough for the same reason you don't want to over mix it–it will get tough.
I like to roll my dough to about ⅜" thick. Any thinner than that and the cookies will be more crisp and crunchy.
Cutting: If you are making all the same shape and sized cookies you can go ahead and start stamping out the cookies. If you are using different sizes and shapes then I suggest setting the different shapes gently on top of the dough to figure out how to best utilize the space. Once done, stamp out the cookies.
You can dip the cookie cutters in flour before stamping the dough
Save the scraps to roll out for more cookies
Baking tip: Be sure to place the different sized cookies onto different pans. Bake larger cut outs together and smaller cutouts together otherwise smaller cookies will burn before the larger cookies are done.
In general you don't want your cookies to brown at all. To be safe, under-bake just a bit. The cookies will finish baking to perfection as they cool on the hot pan.
While one sheet of cookies is baking, prepare another sheet so that you can pop it in as soon as the oven is free.
Different ovens can cook at different rates. When making a new recipe I always start checking the food 2-3 minutes before the suggested cook time.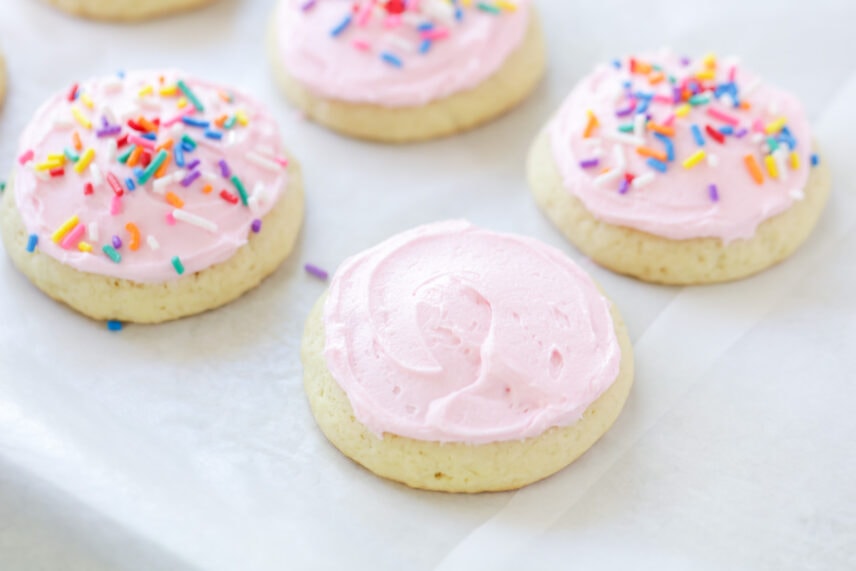 To Frost or Ice
Royal Icing: Use royal icing when you want to "color" the cookies. You can make different consistencies that will help you draw shapes/features onto the cookie and then fill them in. Royal icing must have time to set before you store them. Depending on the environment of the room this can take anywhere from 3-8 hours.
Sugar Cookie Frosting: This is a delicious and easy frosting to use when you just want to spread the frosting on the cookie and then add sprinkles or other candies. It is also a great frosting to use when you want to use piping tips to make different shapes with the frosting.
Storing Tips
Store sugar cookies in different forms and in different ways:
Dough: You can make the dough ahead of time and store it in the fridge or freezer. I suggest dividing the dough into smaller sections. From here you can either roll out the sections into a log or roll out disks. Wrap the sections with plastic wrap and, if freezing, wrap again with foil. Store in the fridge for 1-2 days or in the freezer for up to 3 months. Thaw before finishing the recipe.
Baked: You can store baked cookies frosted or plain. For frosted cookies be sure that you let the frosting set before you store them and use parchment or wax paper to separate layers. Store cookies in an airtight container at room temperature for 5-7 days or in the freezer for 3-6 months. If they are individually wrapped they may last even longer. Note: Sugar cookies with candies on top don't always freeze the best.
---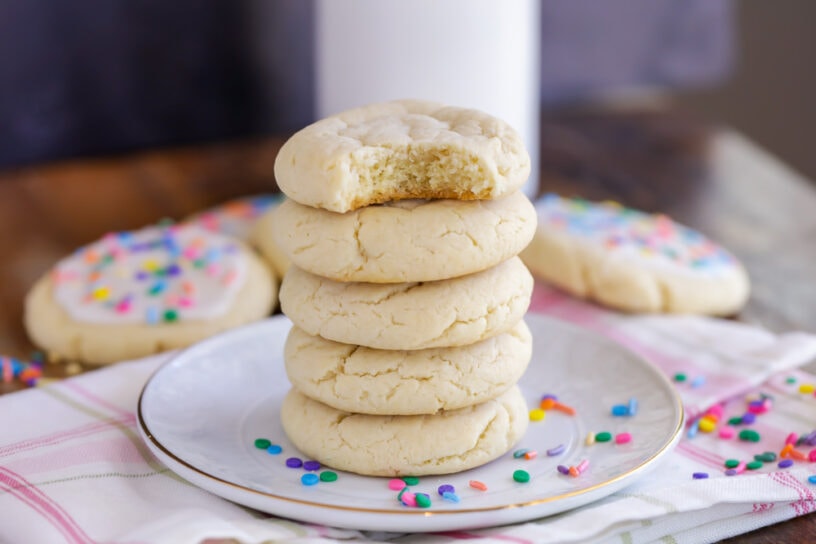 The Best Sugar Cookie Ideas
This list of sugar cookies contains both "no roll" sugar cookie recipes, and recipes that require rolling and cutting with cookie cutters. Both are great depending on what you need for the occasion!
Be sure to check out all of our Cookie Recipes!
For more collections: Cookie Bar Recipes, Brownie Recipes, Dessert Bar Recipes