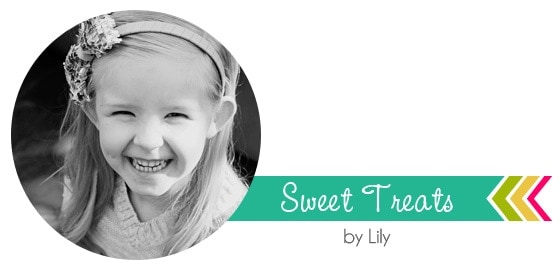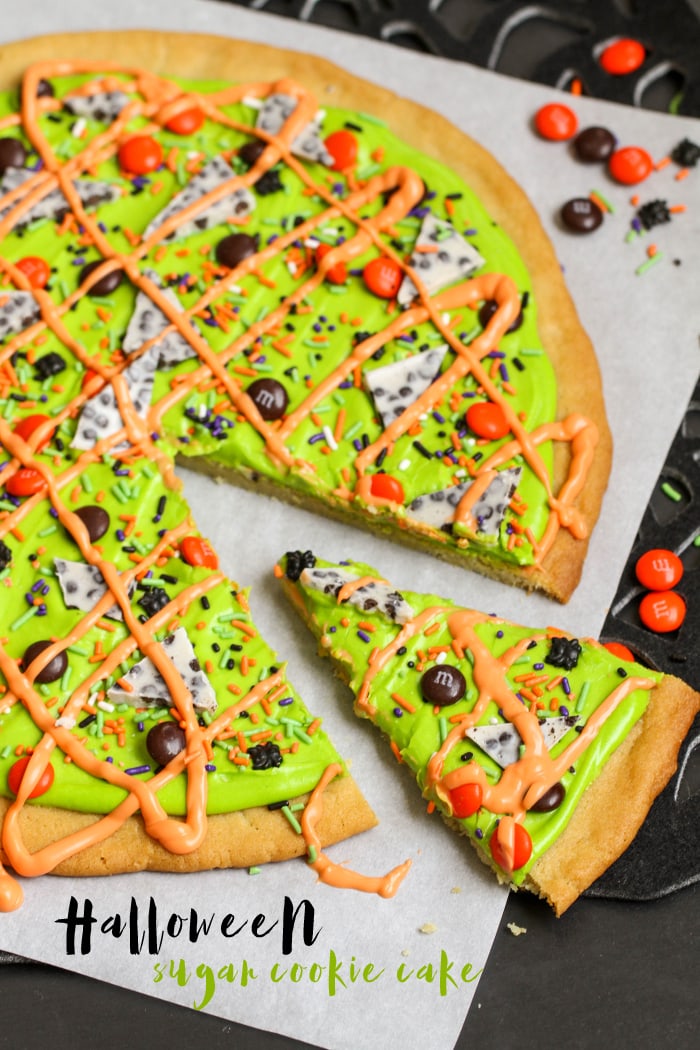 Hi, it's me, Lily – AGAIN!!!!
Yesterday I went to my school Trunk or Treat! How fun is that?! It was TONS of fun and I saw my classmates. I just love to dress up!! I told you last week that I was a pirate. Here's the picture:
Pretty cool, huh?
Since Halloween is almost here I wanted to share one last Halloween treat. Today's recipe is for Halloween Sugar Cookie Cake (kinda like the one we did for the Fourth of July!). This is a GOOD one for Halloween parties. We made this awhile back and we added our favorite candies like Hershey's Cookies N Cream, Halloween M&Ms and sprinkles!! You can add whatever candy you like and use whatever color of frosting. I would just make sure the colors are related to Halloween. 😉
If you want to make an easy treat that is a GIANT Sugar Cookie and perfect for your party – try this one!
Here's the recipe:
Halloween Sugar Cookie Cake Recipe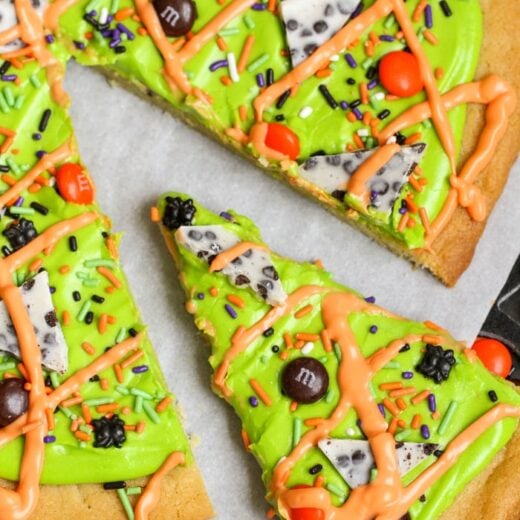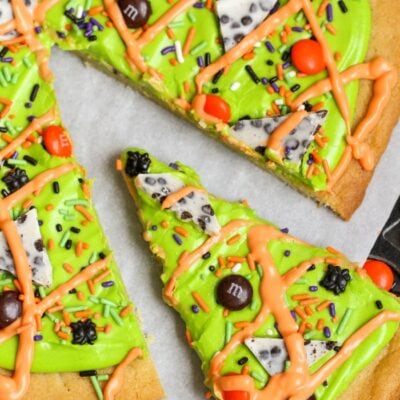 Simple and delicious Halloween Sugar Cookie Cake with a homemade cream cheese frosting and topped with m&m's and sprinkles! It's the perfect Halloween dessert!
Ingredients
Instructions
Begin by preheating oven to temperature on cookie roll.

Line a large jelly roll pan with parchment paper.

Take out cookie dough from package and press together. Roll out until it's a circle that is about ¼ inch thick. Cook 14-16 minutes or until golden brown.

Let cookie cool.

Make frosting by beating ½ cup butter and 4 oz. cream cheese until mixed well. Add powdered sugar, milk, vanilla and food coloring. Add to cookies.

Top with cut up candy and sprinkles. ENJOY!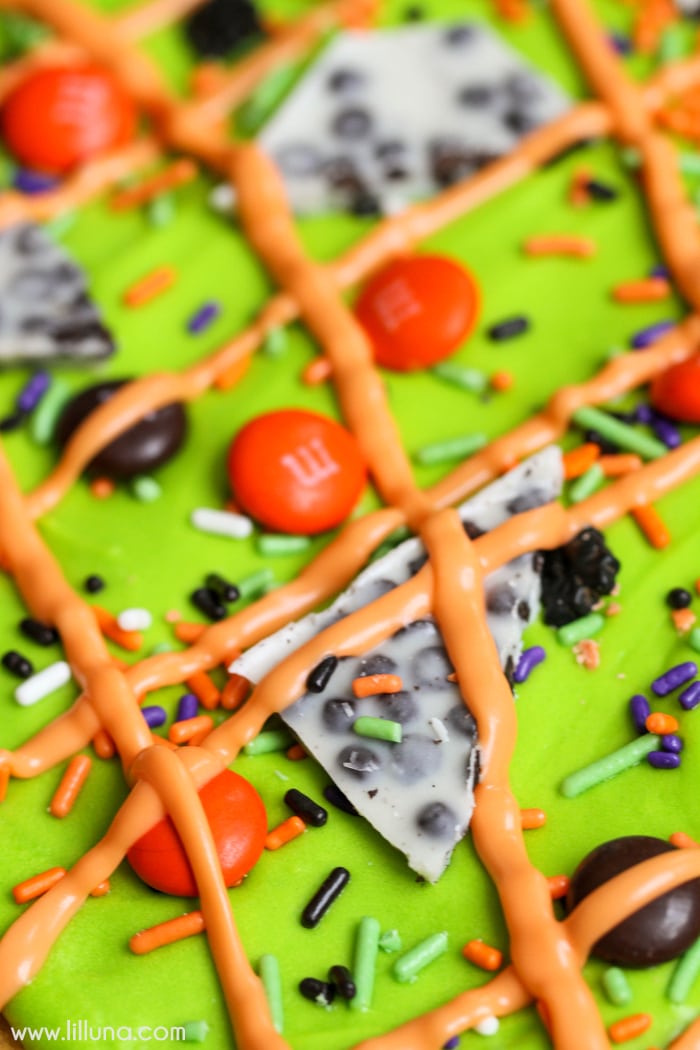 Add your favorite candies!!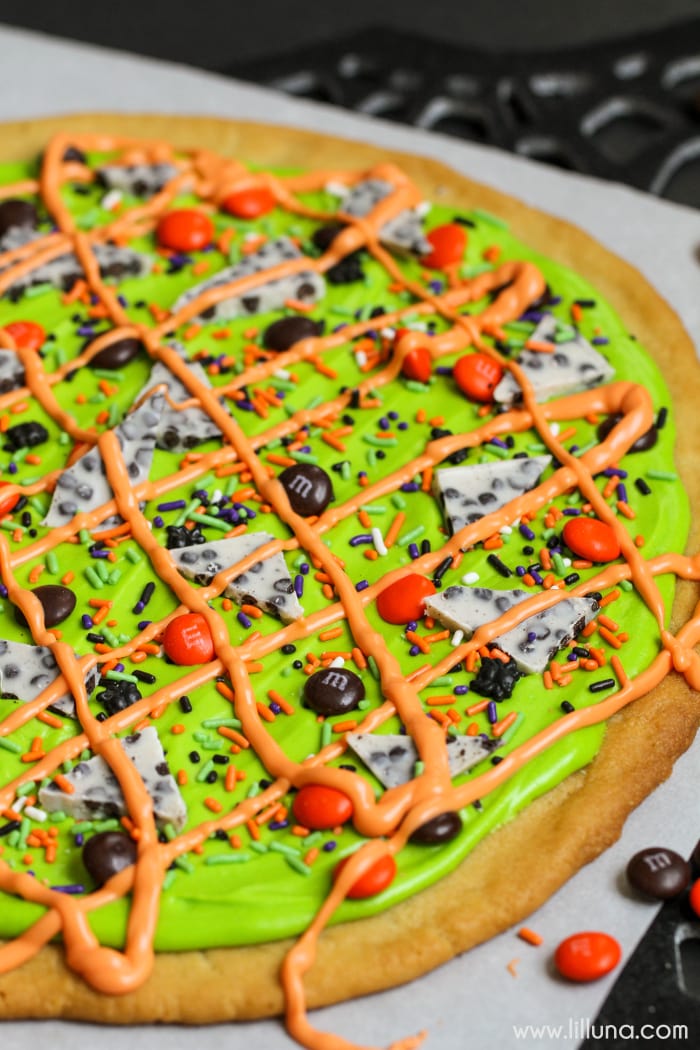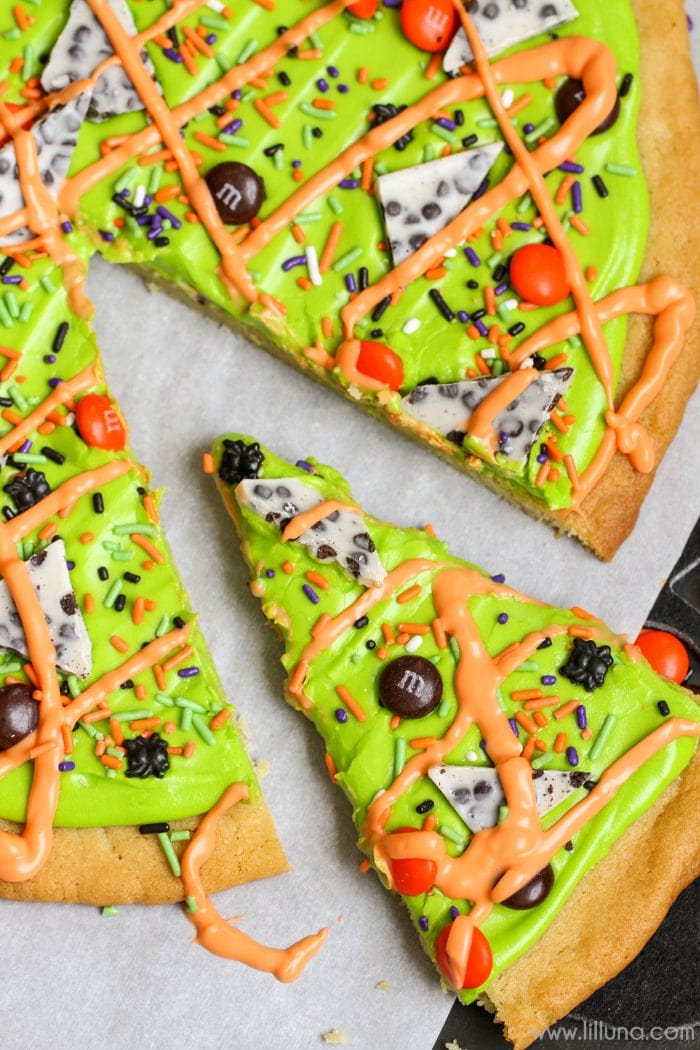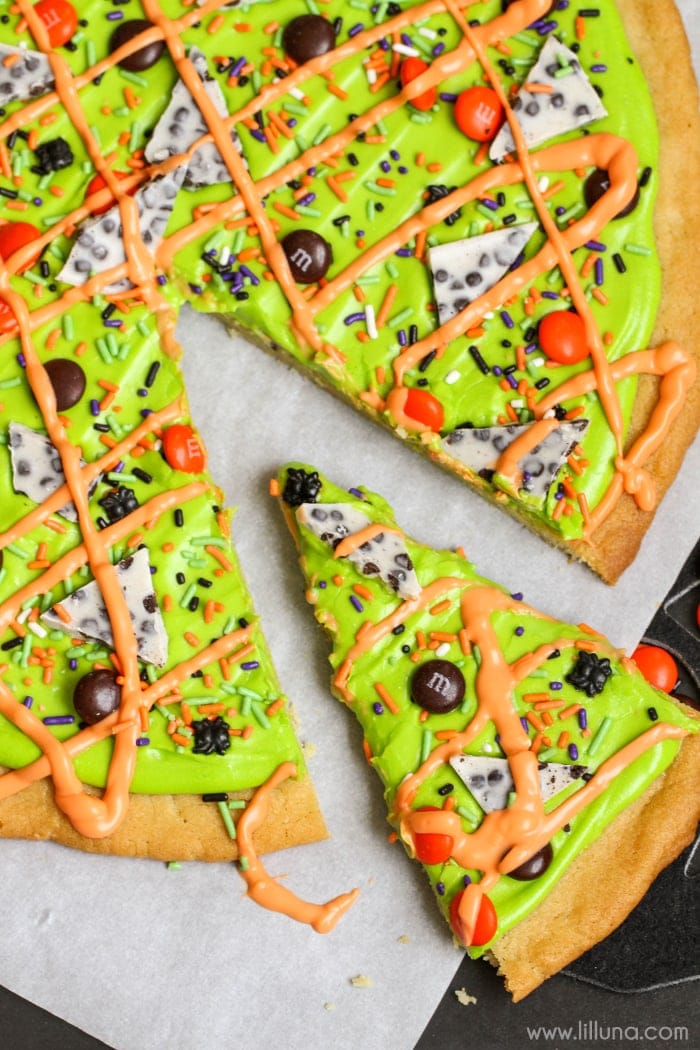 SO DELICIOUS!!!
I hope you can come back again soon for more yummy treats from me.
Love, Lily
—————————————————
If you love this cake, you might like these ones too: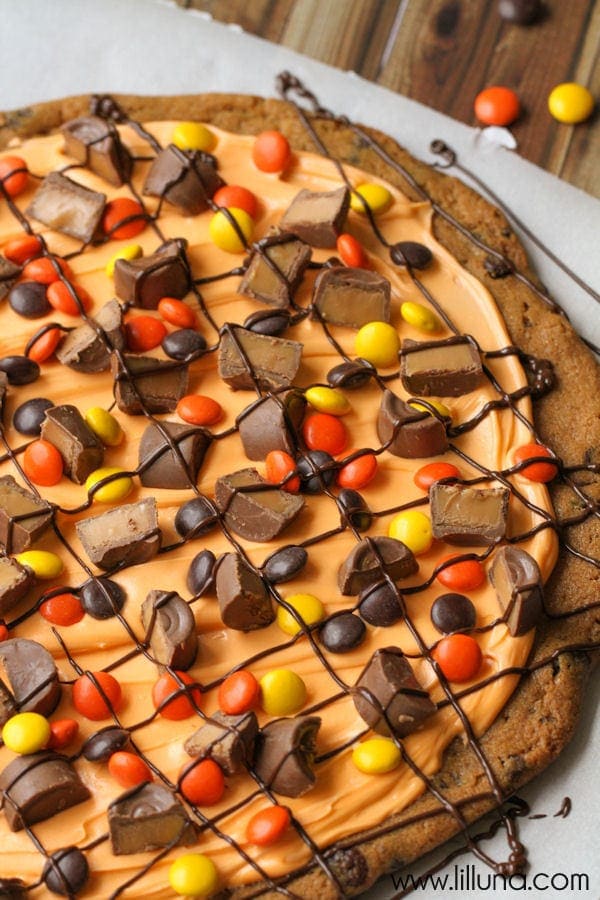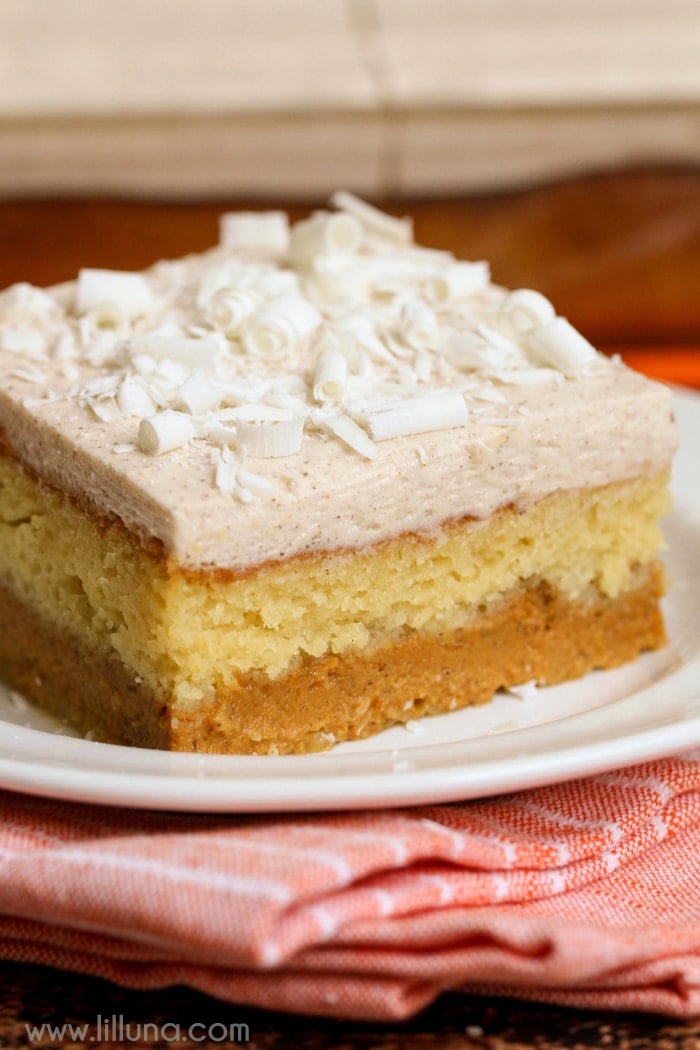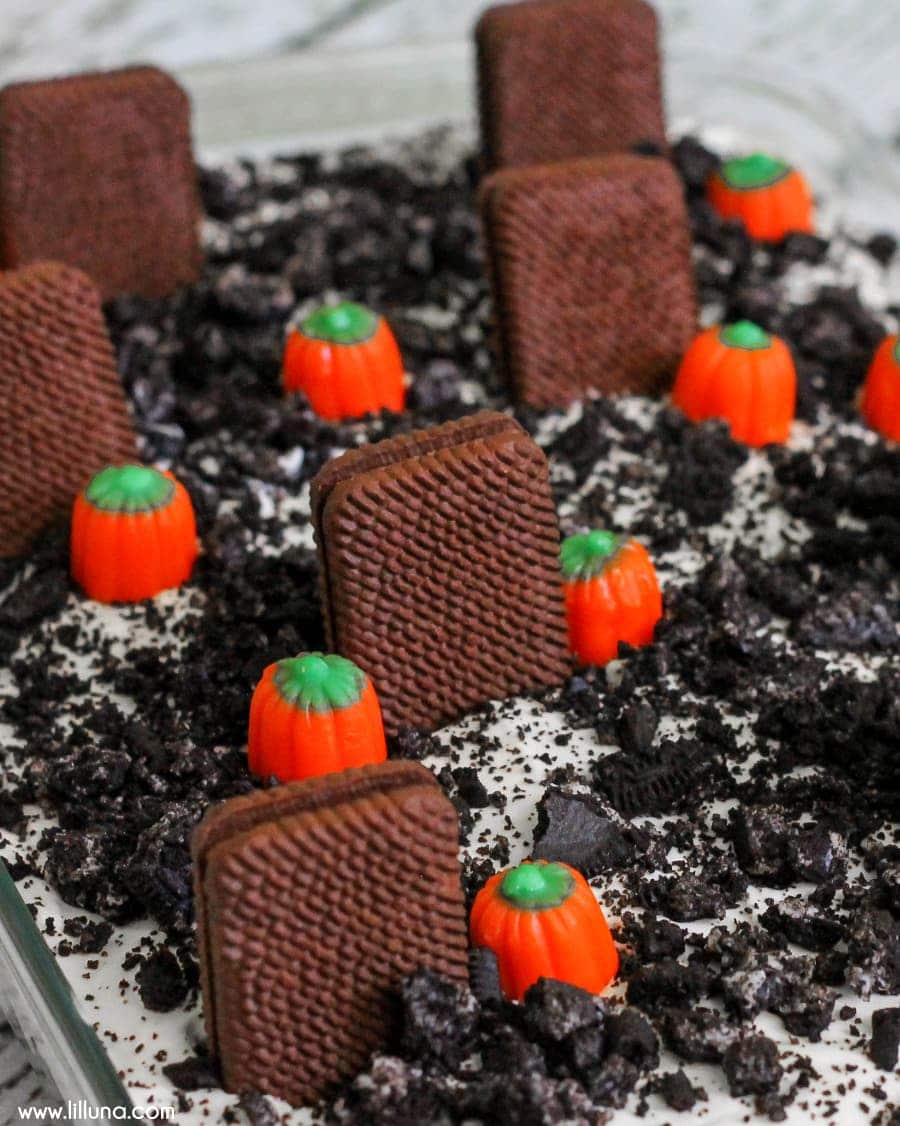 I'm so excited that Halloween is next week!!
Are you dressing up? If so, I want to know what you're dressing up as!! 😀
For all Halloween ideas go HERE.
For all Sweet Treats by me go HERE.
For even more great ideas follow my mom on Facebook – Pinterest – Instagram – Twitter – Periscope.
And get weekly emails with monthly freebies by signing up for the Lil' Luna newsletter. 🙂
ENJOY!!