Look no further than this collection of fun and festive Halloween Desserts! With so many different cookies, cakes, cupcakes and more, you're sure to find something perfectly sweet and spooky.
Whether you're throwing a party, or just need a fun and festive dessert for Halloween, we have all kinds of cookies, cakes and cupcakes, plus more that are both fun and spooky! Also check out our Halloween drinks and appetizers!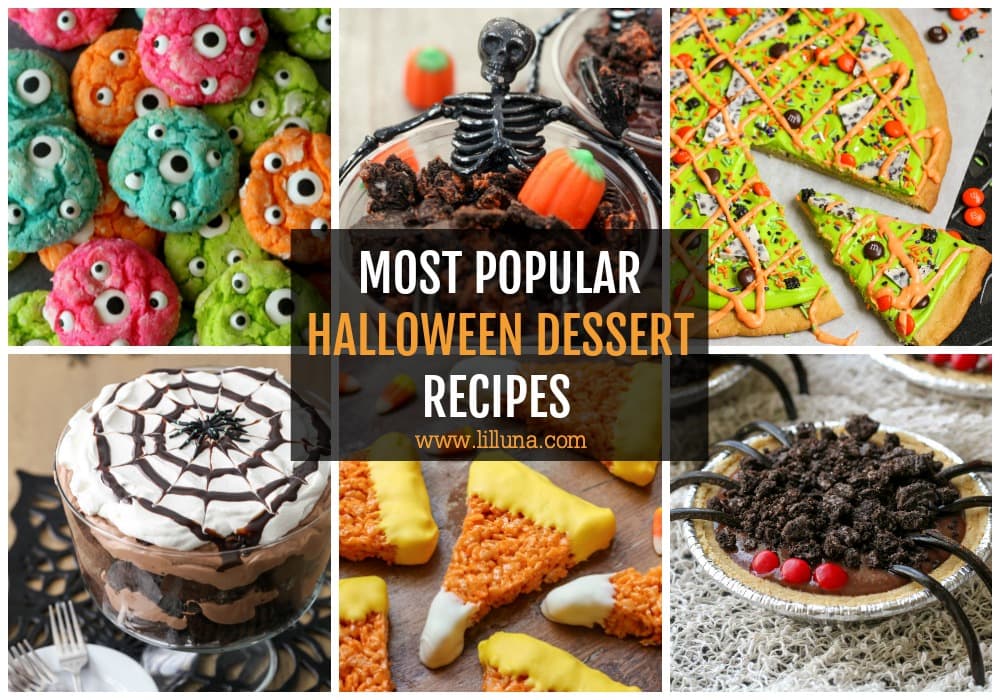 MOST-POPULAR Halloween Desserts
Halloween parties are so much fun! Halloween is such a great theme – from decorations to desserts. With that in mind I have listed some of our very favorite  (and MOST POPULAR) Halloween treats. We have cakes, cookies, Rice Krispie treats, and more! We also have some great Halloween drinks found HERE.
Before we get into the fun stuff, I have a few tips on how to turn any treat into fun and festive Halloween desserts!
Turning your favorite dessert into a Halloween Themed Treat is pretty easy. It's all about colors and embellishments:
Colors: black, brown, orange, purple and bright green are all great Halloween choices.
Embellishments: add Halloween sprinkles or candies. Halloween toppers, like plastic spiders, are also great additions.
Serving trays: using spooky and fun Halloween themed serving trays will enhance the overall feel.
Most of these treats can be made at least a day ahead of time while others can be made even further in advance. This makes it so easy to get your party preparations done early. See the individual posts for storage info.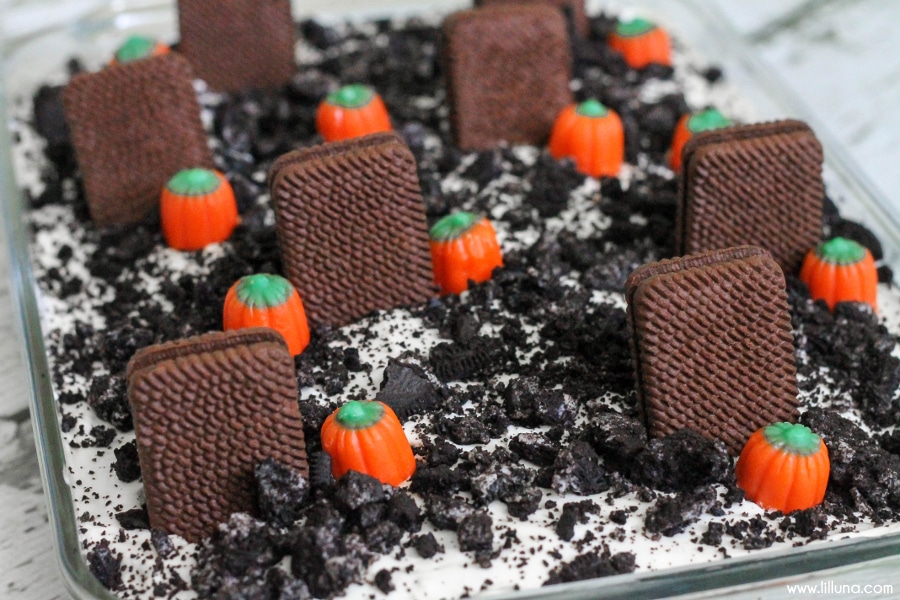 Halloween Cakes
We love to serve cake at our parties!! You can take your favorite cake recipe and spook-ify it (like our chocolate sheet cake turned into a graveyard) or use one of these fun recipes great for the 31st! Candy pumpkins, fake spiders and more are great to use to decorate any treat!

Halloween Cupcakes
Cupcakes are the perfect treat for parties, because they're already individual serving sizes! Try some of these creepy versions and you'll see that they're a great addition to any party.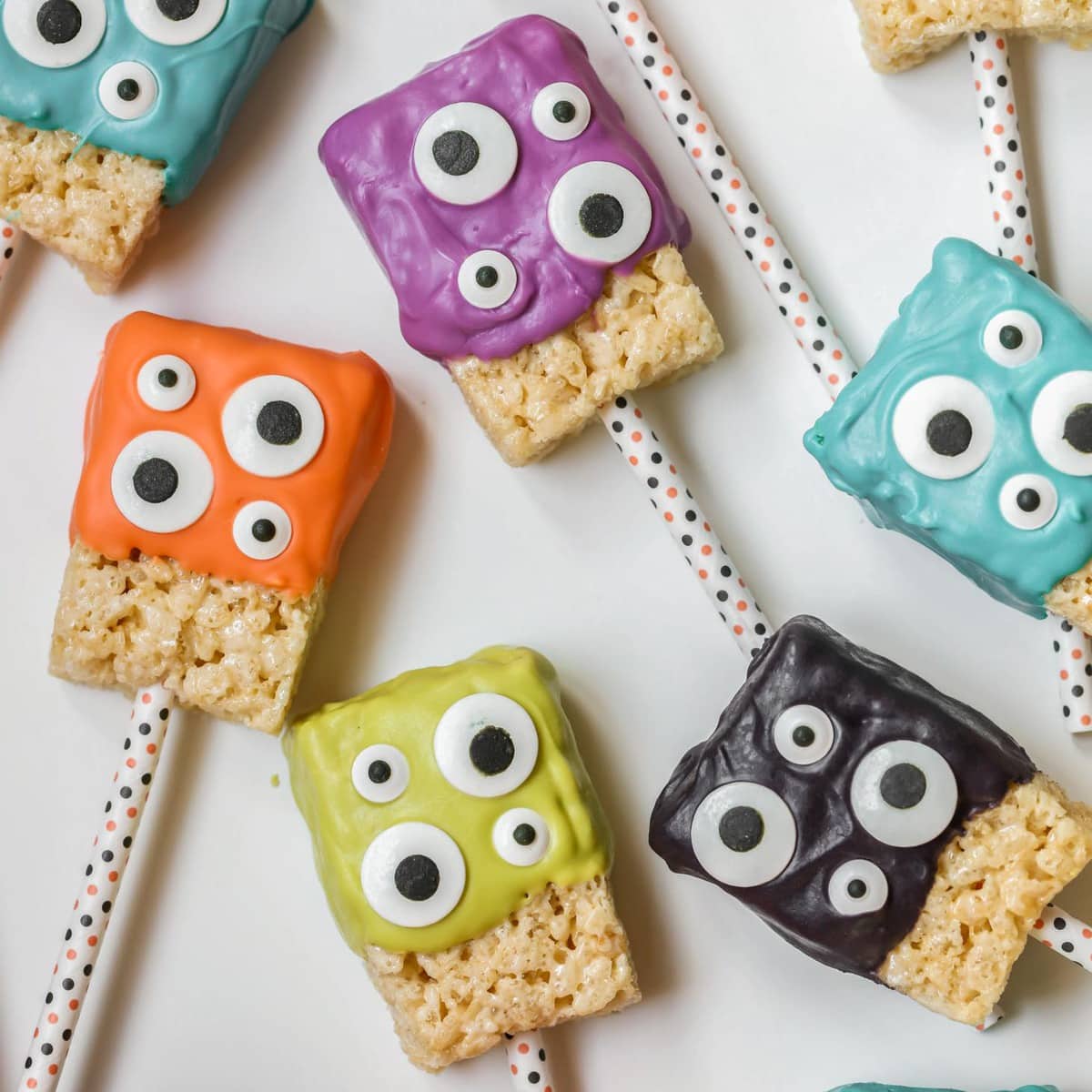 Halloween Rice Krispie Treats
We love creating with Rice Krispies and have some fun versions we've made over the years! Check them out: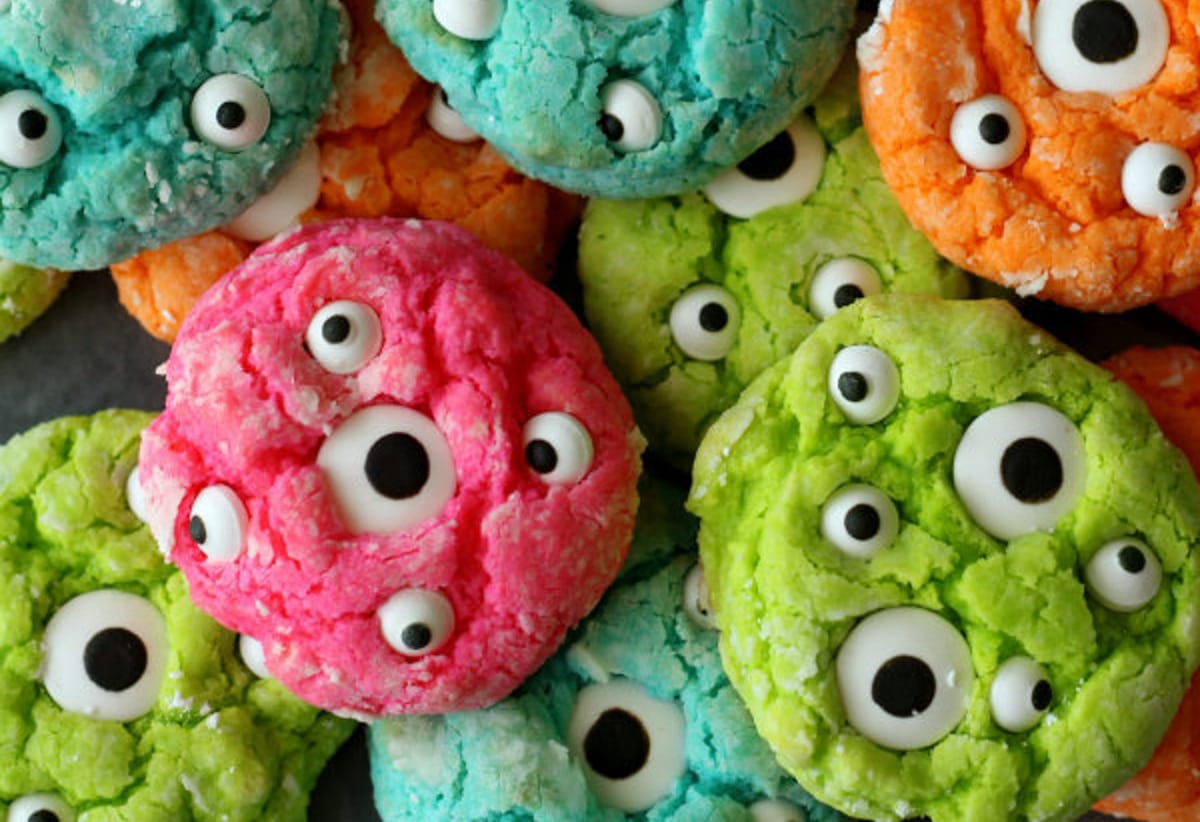 Halloween Cookies
Here are just a few of our favorite Halloween cookies, but be sure to get the complete list!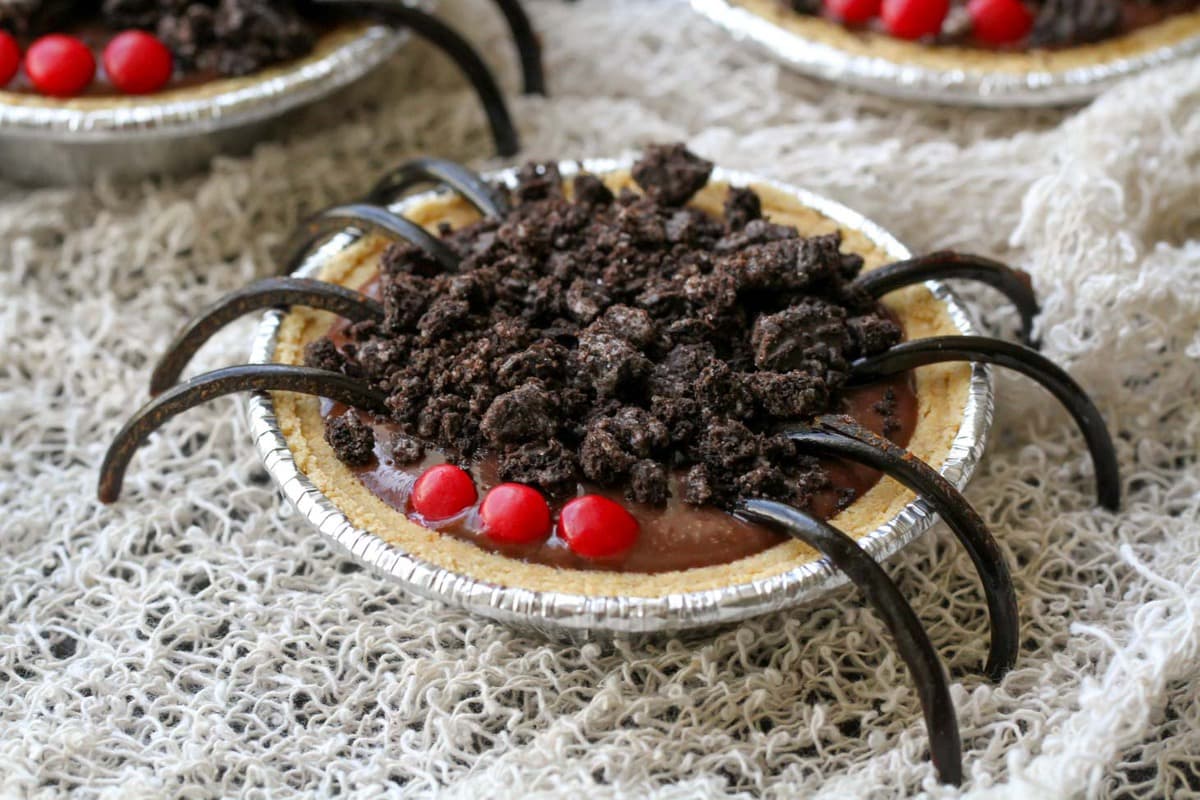 Other Fun Halloween Treats
The fun doesn't stop there. We have puppy chows, pies and more to share that are both delicious and creepy!
MORE COLLECTIONS: Halloween, Halloween Appetizers, Halloween Drinks, Halloween Snacks, Halloween Cookies