Hi, it's me Lily again!
Did you miss me?
Guess who came over last night?? Our friends, the Howells. I'm pretty sure I've mentioned them before but they are some of our best friends from Houston. Here is a picture of us from this morning eating breakfast at Kneader's.
MY OTHER RECIPES
We sure miss our Texas friends!
You know what else I miss? Fall… and Halloween time. My birthday is in the fall, so I love that time of year the best. I also love raking leaves and jumping in them – such great memories. A few weeks ago my mom and I decided to make some Candy Corn Rice Krispies Treats. They always remind me of fall so I think these treats are perfect to make for you fall parties!! They're easy AND delicious!
Here is the recipe:

Candy Corn Rice Krispies Treats
Ingredients
6-7 cups of Rice Krispies
1 bag mini marshmallows
2 TB butter
orange food coloring
white candy melts
yellow candy melts
Instructions
Place butter and marshmallows in a microwave-safe bowl and microwave for 2.5 - 3 minutes. Take out and stir until well combined and smooth. Add orange food coloring and mix well.
Add cereal to melted marshmallows and stir until well coated. Place in greased pan and let set for 15 minutes.
Cut treats into triangles and set aside.
Melt candy melts as directed on package. Dip top in yellow melts. Dip bottoms in white melts and place on parchment paper to let set. ENJOY!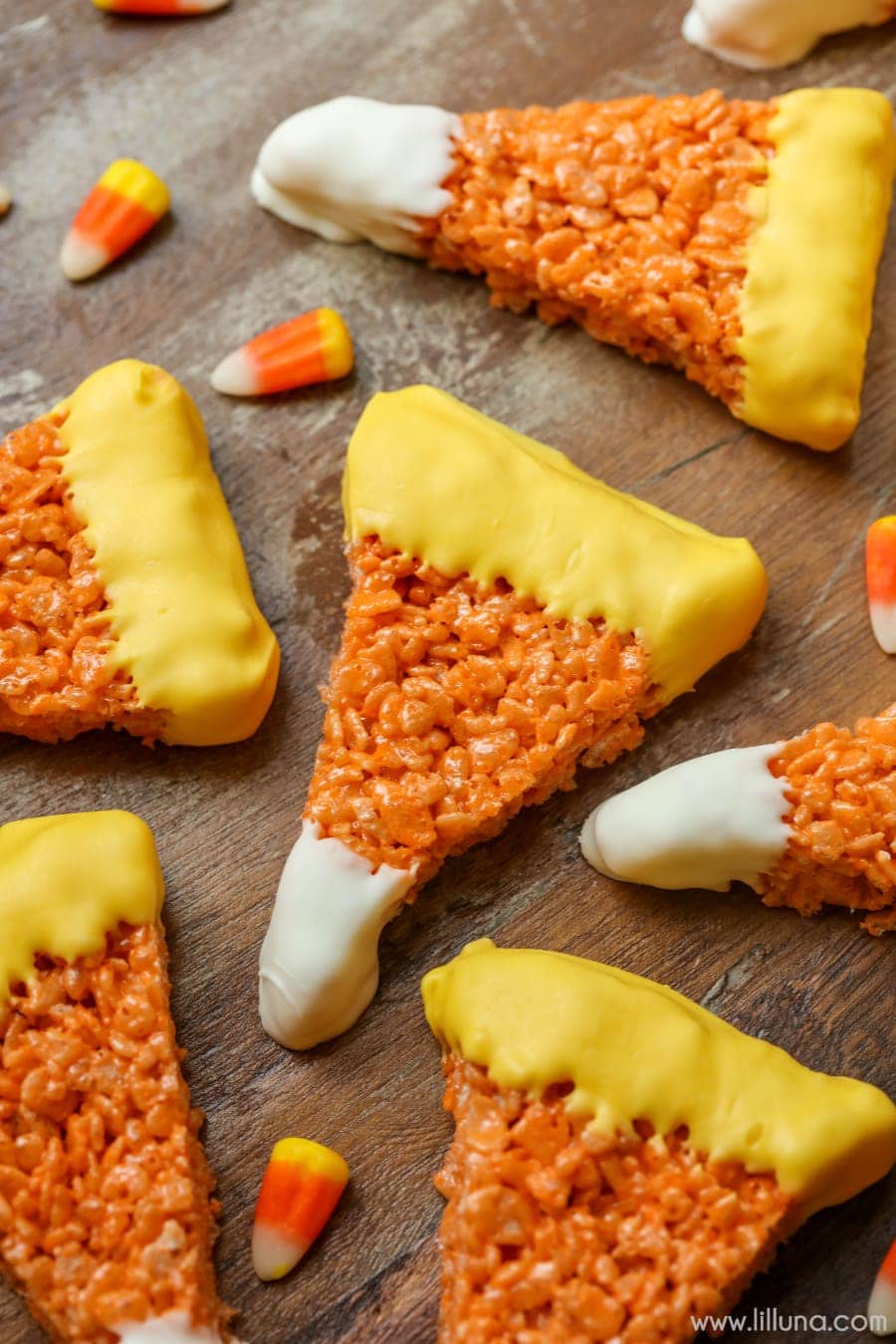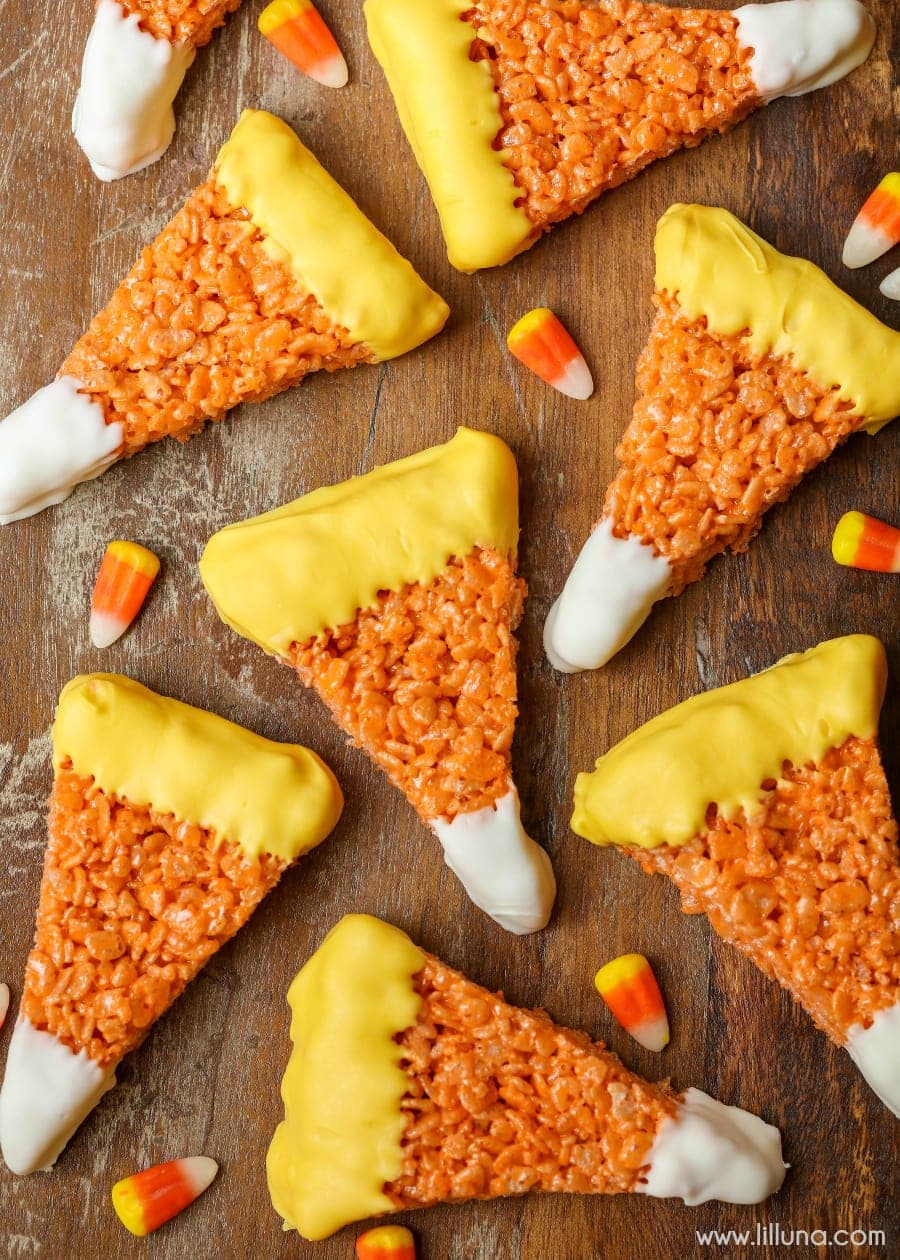 I hope you have an amazing week! It's almost fall time – so get excited. And buy some rakes because you might need them!! 😀
For more fun, fall recipes, check out these yummy treats: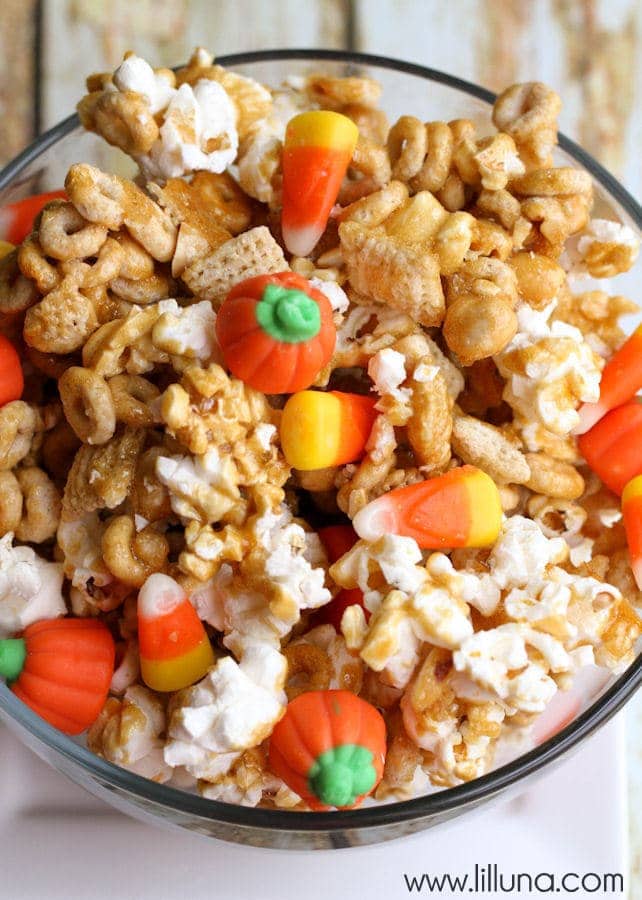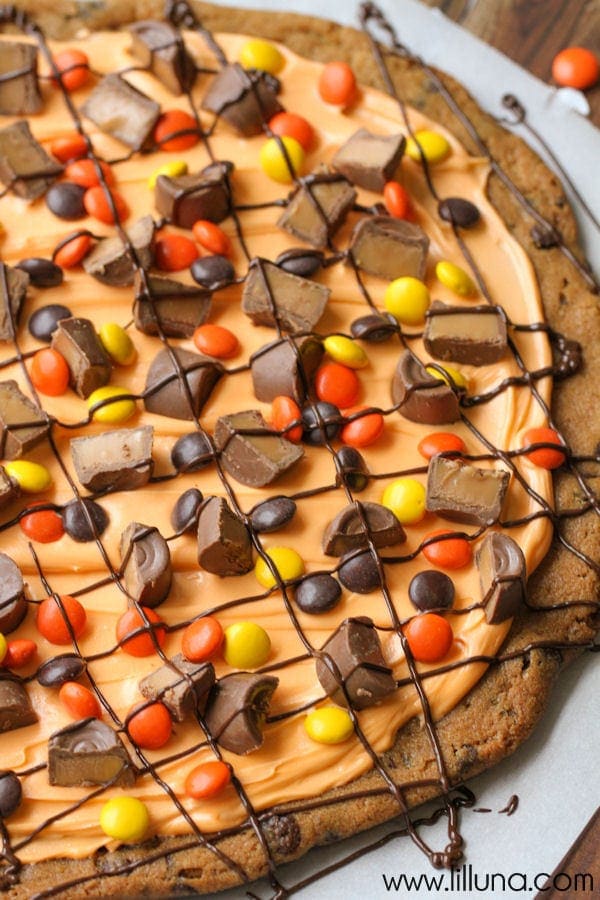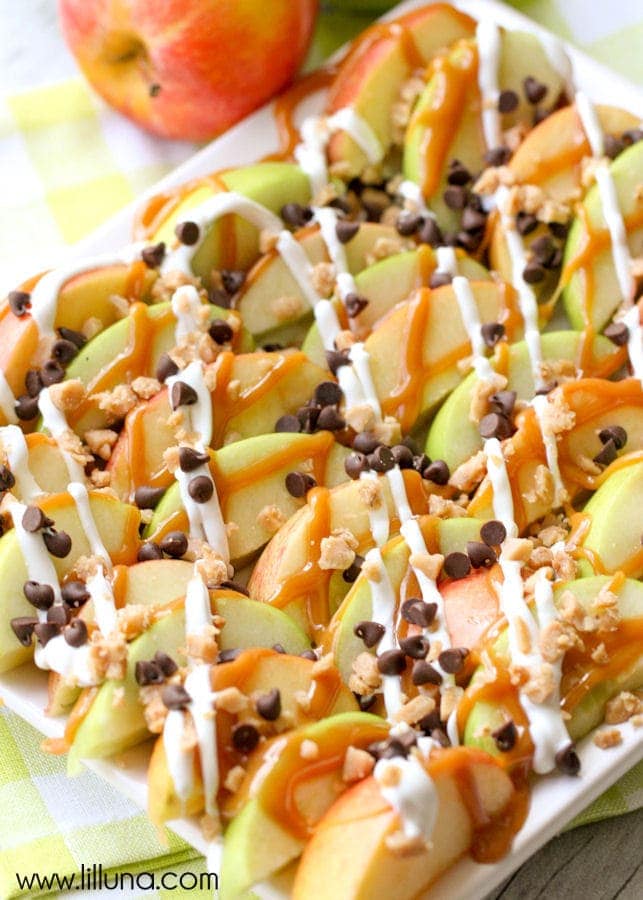 For all Sweet Treats by Lily go HERE.
For all Recipes go HERE.
For even more great ideas follow my mom on Facebook – Pinterest – Instagram – Twitter – Periscope.
ENJOY!!
BEHIND THE SCENES AT LILLUNA.COM:
YUMMMMMMM!