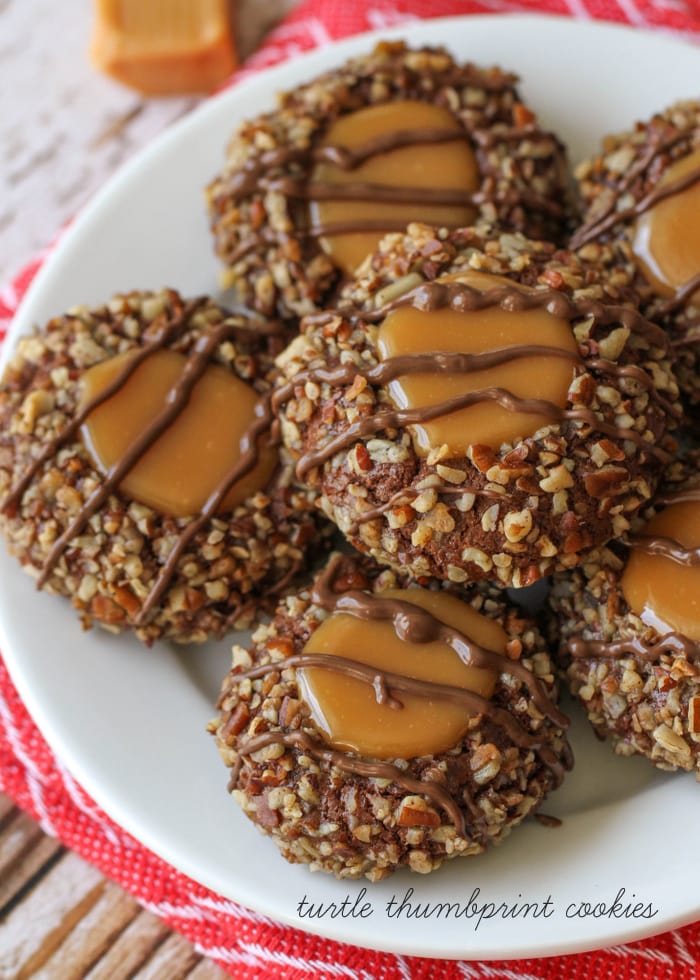 Hi, it's me – Lily! Have you had a good week? I know I have! It was my Christmas Class Party yesterday!! My mom was the room mom so she came early. We got to eat pizza, play BINGO and we also got treats. One of them was a candy cane, so my friends and I pretended we were sea divers and used them as snorkels. The carpet was the land and the tile was the sea. It was hilarious!! The party was so fun, even if I didn't win BINGO. You know what I did? We used M&Ms as the markers and we got to eat them at the end. I shoved all of mine in my mouth!! Cool, huh?
Another thing that is cool is the recipe we are sharing with you today. They are Turtle Thumbrint Cookies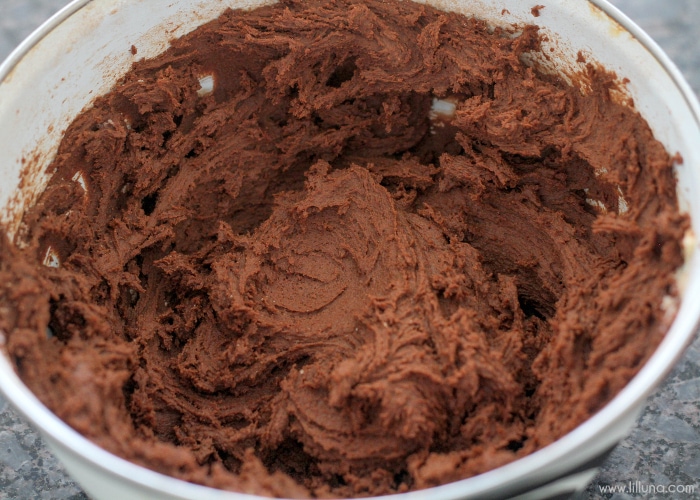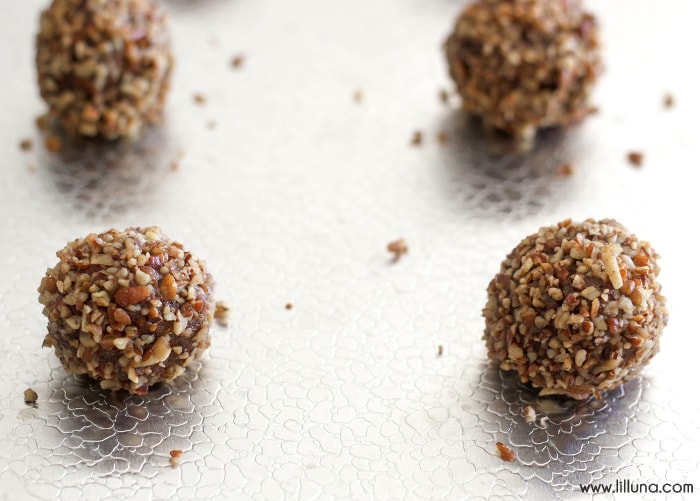 We made our dough balls about 1 1/2 inches. 😉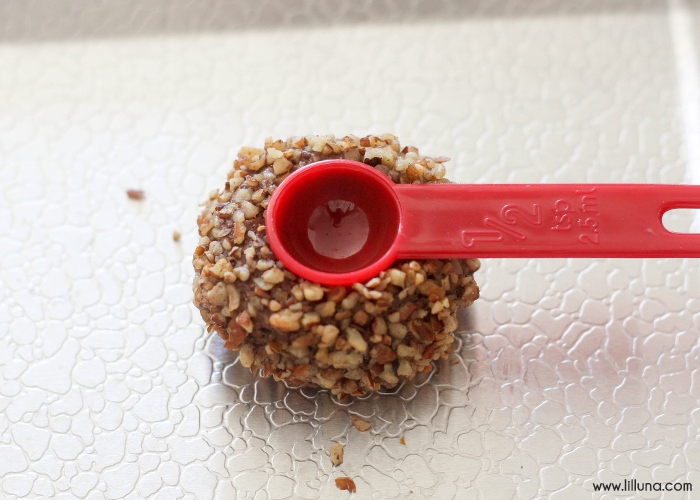 The 1/2 teaspoon measuring spoon works perfectly!!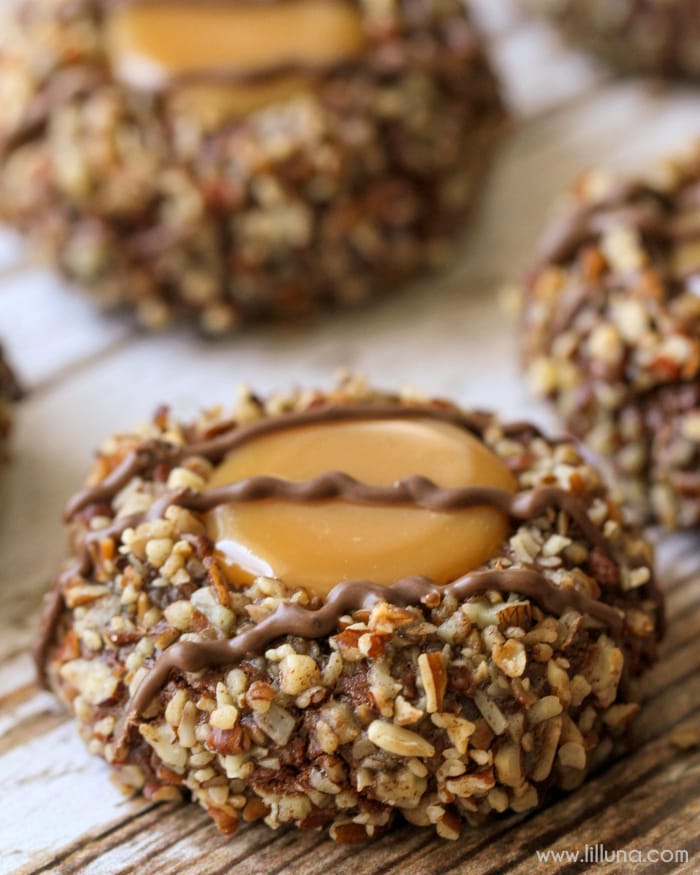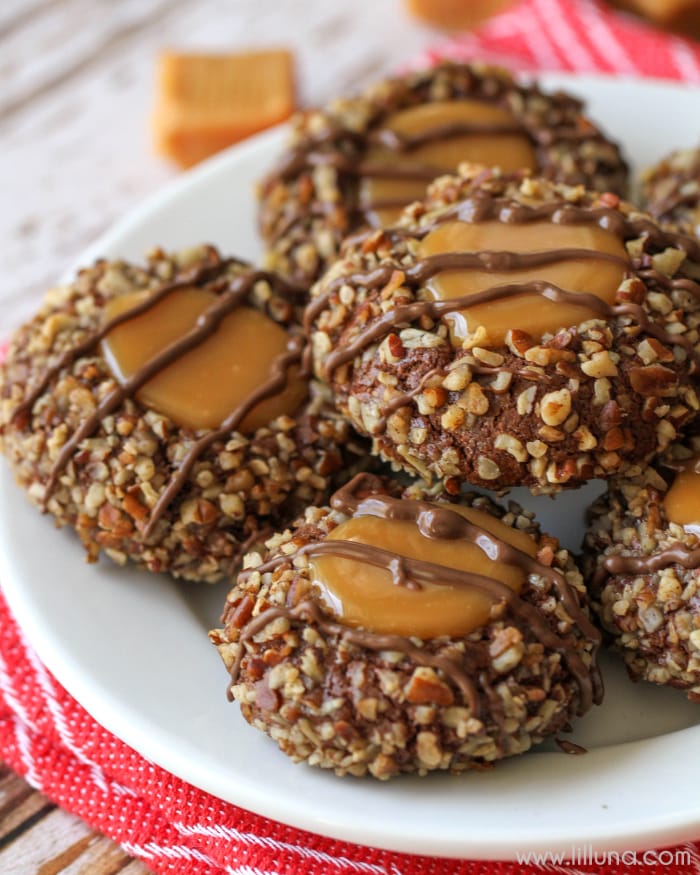 You know what else is cool?! These Turtle Thumbprint Cookies. They are chocolate-y, caramel-y, nutty and YUMMY!! Get it?? If you are baking cookies for Christmas, you may want to try this one, especially if you love chocolate and caramel. 😉
For more great cookie recipes, check out:
How to make Chocolate Thumbprint Cookies: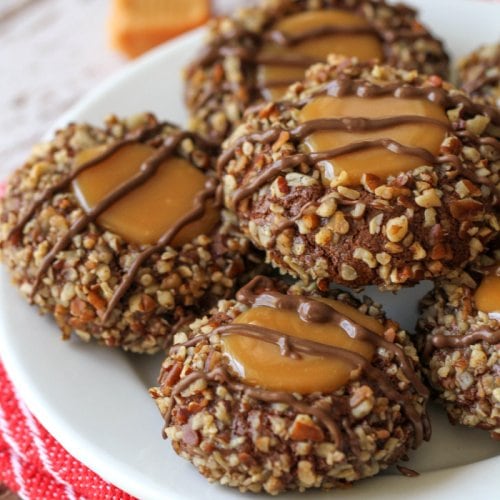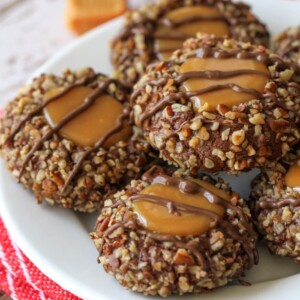 Turtle Thumbprint Cookies
Delicious Turtle Thumbprint Cookies - a chocolate, caramel and nut cookie recipe everyone will love!!
Ingredients
Cookie
1

cup

flour

1/3

cup

cocoa powder

1/4

tsp

salt

1/2

cup

butter

(softened)

2/3

cup

sugar

2

eggs

(1 egg with egg and yolk separated + 1 additional egg white)

1

tbsp

milk

1

tsp

vanilla

1

cup

chopped pecans
Caramel Filling
14

Kraft Caramels

3

tbsp

heavy cream
Chocolate Drille
2

squares

Chocolate Candy Coating
Instructions
Mix flour, cocoa and salt in a bowl and set aside.

Beat butter and sugar with mixer until light and fluffy. Add 1 egg yolk, milk, and vanilla. Mix until well combined.

Add dry ingredients and mix well.

Mix 2 egg whites in a bowl until frothy. Place chopped pecans in another bowl.

Roll chilled dough into 1 - 1½ inch balls, dip in egg whites and then roll into the pecans. Place on a greased baking sheet.

Use ½ teaspoon spoon to make a cave in the center of each ball.

Bake for 11-12 minutes. Let cool.

Place caramels and cream in a small bowl and microwave until smooth, stopping and stirring occasionally.

Fill indentations in cookie with caramel mixture.

Melt candy coating by placing in a small pot on low heat and stirring constantly. Pour chocolate into a ziploc bag with the corner cut and drizzle over cookies. Let set.
YUMMY!!! We can't wait to make these again!! I hope you can come back again soon for more yummy treats from me.
Love, Lily
————————————————
For another delicious cookie recipe, check out:
Old-Fashioned Iced Oatmeal Cookies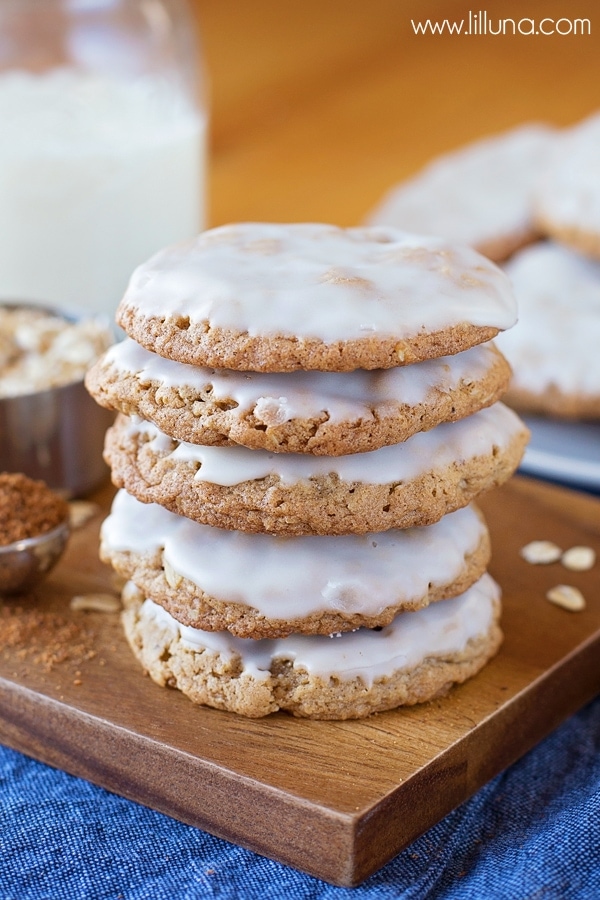 ENJOY!!