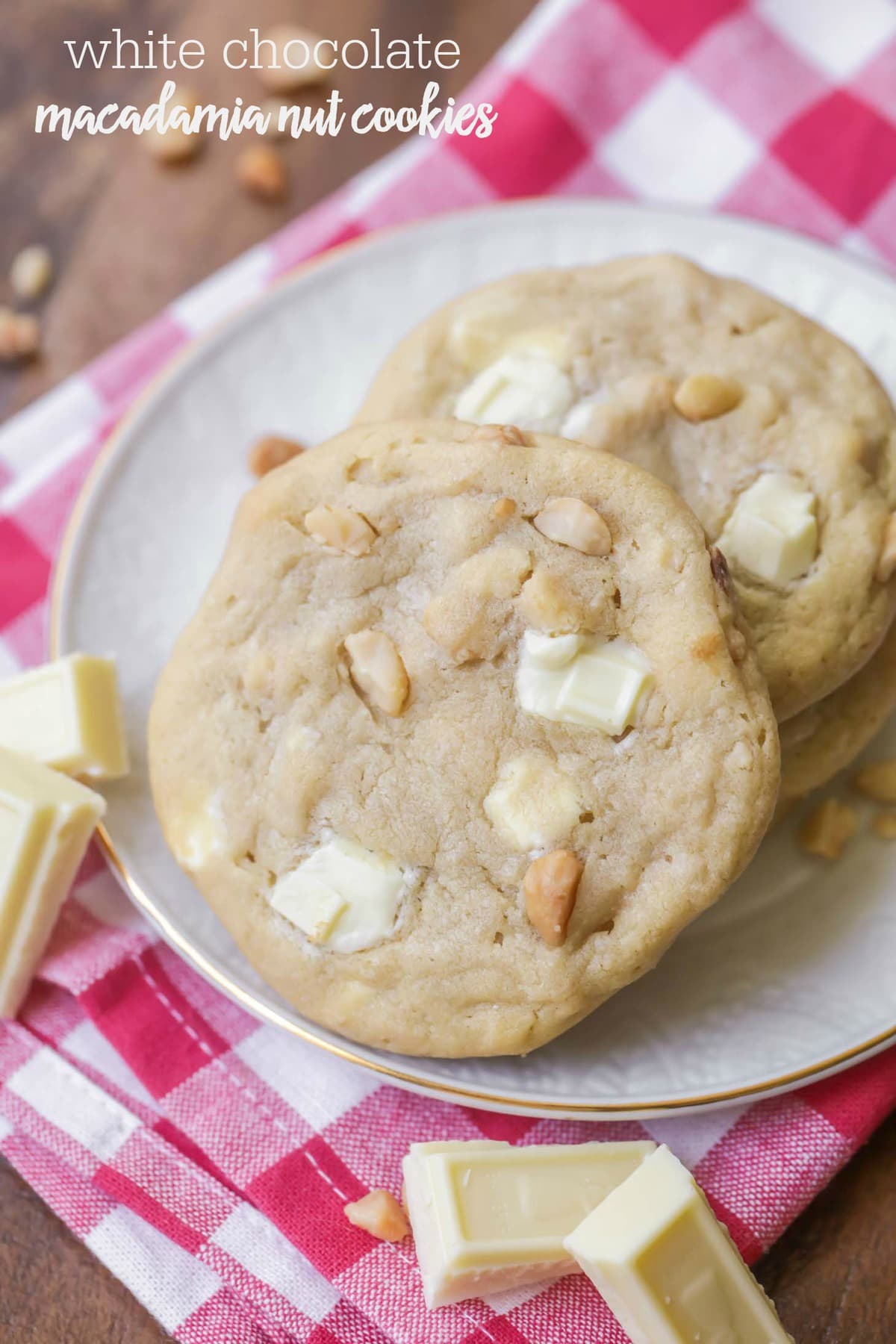 Awww, cookies! My love for cookies can not be measured. You know the age old question "If you were stranded on a deserted island and could only have one food, what would it be?" Mine would be COOKIES! No joke! So, naturally, we are always making and trying new cookie recipes here at Lil' Luna. Today's tried and true is a classic White Chocolate Macadamia Nut recipe that is sure to please. One of my favorite parts is that there is no chill time necessary for the dough. Whip em up and eat em up!
We have always been fans of this particular cookie, especially my mom so we were glad to try a recipe that ended up tasting delicious!! If you are a fan of white chocolate as well, then you will definitely enjoy these recipes. They tasted like they came straight from the bakery!
MY OTHER RECIPES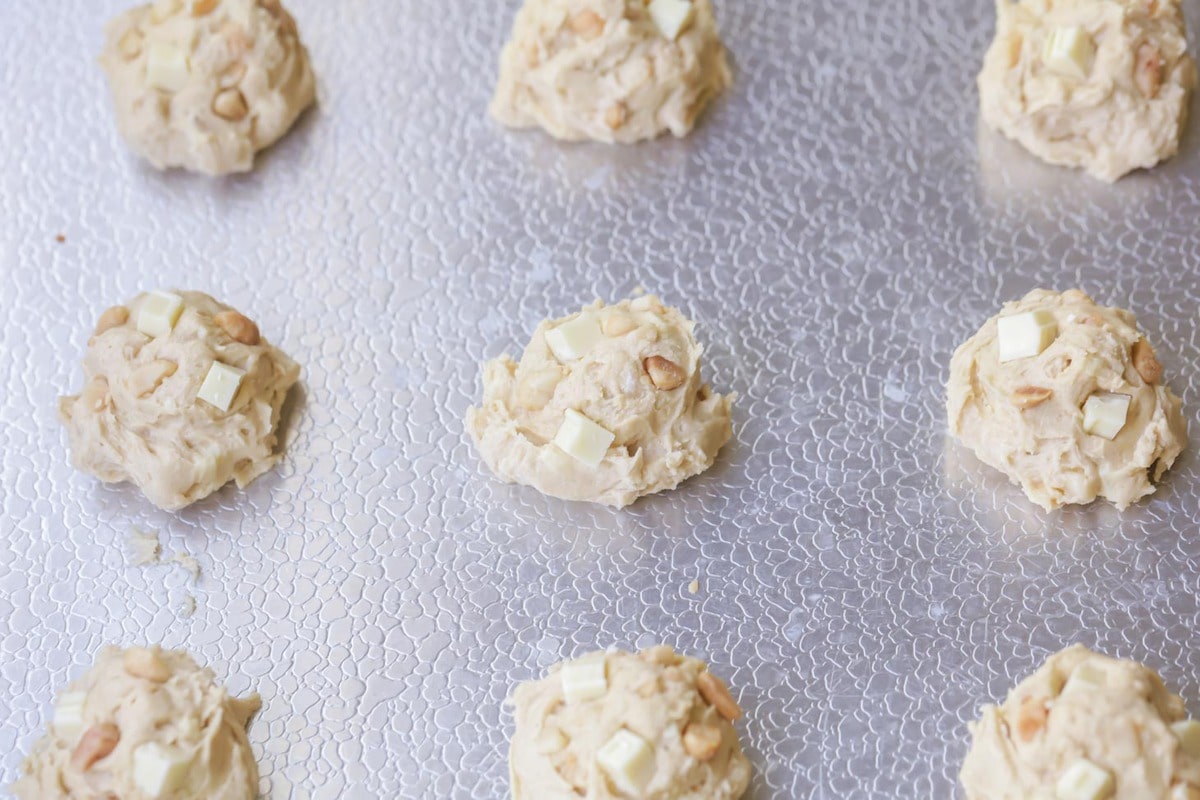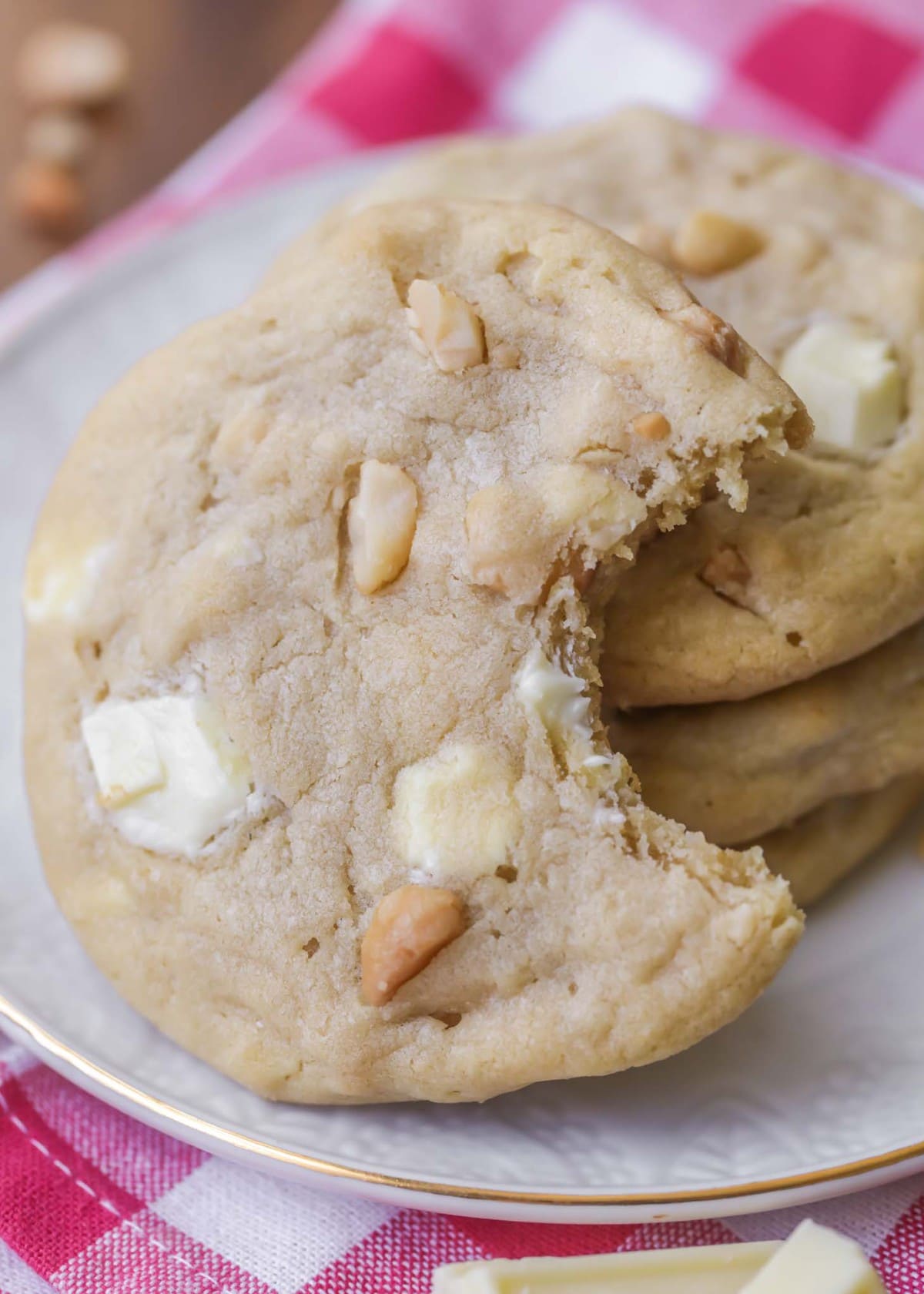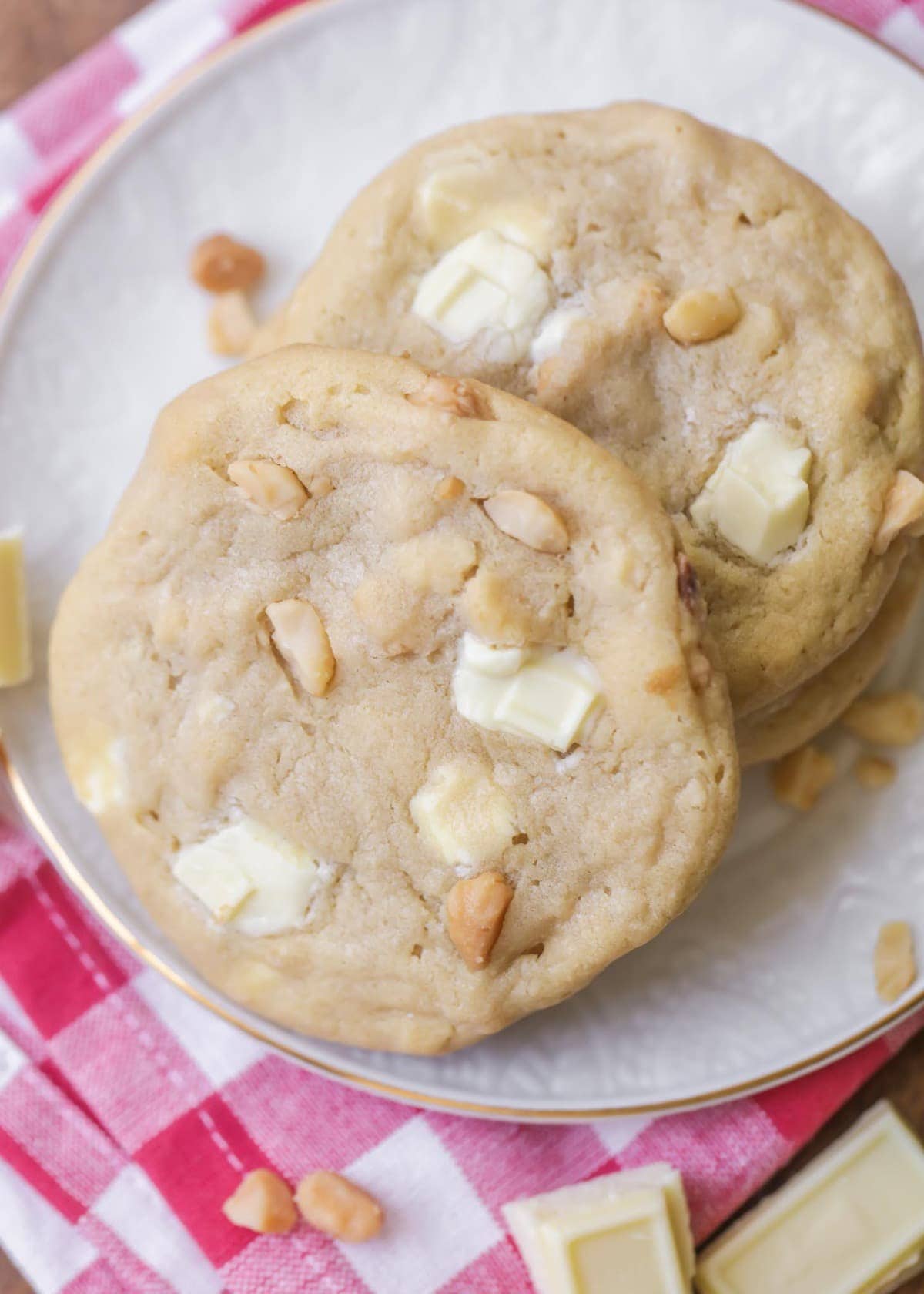 So glad we finally found a go-to recipe for these cookies since they've always been one of my favorites!!
White Chocolate Macadamia Nut Cookies:
White Chocolate Macadamia Nut Cookies
Our FAVORITE White Chocolate Macadamia Nut Cookies - so soft and chewy and filled with nuts and white chocolate chunks!
Ingredients
1 cup butter, softened
¾ cup packed light brown sugar
½ cup white sugar
2 eggs
½ tsp vanilla extract
½ tsp almond extract
2½ cups all-purpose flour
1 tsp baking soda
½ tsp salt
1 cup coarsely chopped macadamia nuts
1 cup coarsely chopped white chocolate
Instructions
Preheat oven to 350 degrees F (175 degrees C).
Cream together butter, brown sugar, and white sugar in a large bowl until smooth. Beat in your eggs, one at a time.
Stir in the vanilla and almond extracts.
Combine flour, baking soda, and salt. Gradually stir into the creamed mixture.
Mix in the macadamia nuts and white chocolate.
Drop dough by teaspoonfuls onto an ungreased cookie sheet.
Bake at 350 for 8-10 minutes, or until golden brown.
Adapted from allrecipes.com