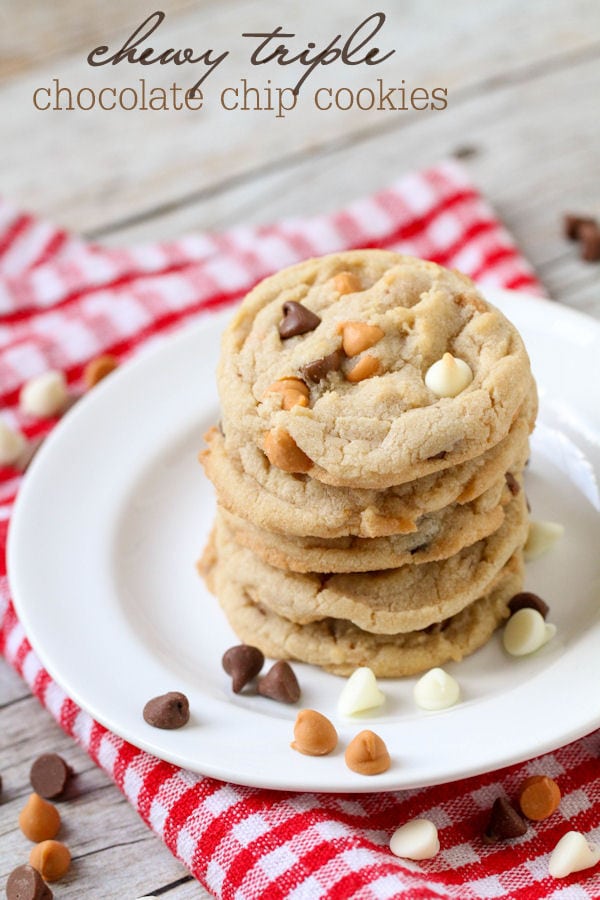 In case you missed this Chewy Triple Chocolate Chip Cookie recipe on Paging Supermom a few weeks ago, I wanted to make sure you got to check it out AND try it out! It's another great cookie recipe that everyone loved, and was the perfect summer activity to do with the kiddos while reading one of our favorite books – "If you Give a Mouse a Cookie."
I've actually been collecting children books for years before I was even married and was so glad I had quite the library before I started having kids. The books we've collected have been wonderful and have really helped my kids learn to love books and reading. One of the books the kiddos just adore is "If You Give a Mouse a Cookie." They like it because they know mommy can't help but make some cookies after we read it. The kids love to join me in the kitchen to make these sweet treats and it was no different this a few weeks ago when we tried a new cookie recipe for Chew Triple Chocolate Chips.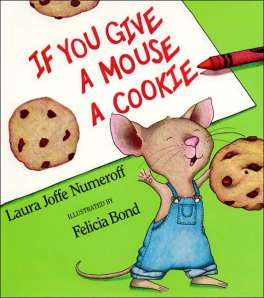 The kids LOOOOVED the cookies!! In fact, we actually brought them to my son's End of T-Ball Season Party and came home with very few. The cookies only lasted a few minutes after we got home they were that soft and chewy. The recipe was adapted from Apple a Day and is one we'll definitely be making again in the future.
For a fun summer activity I suggest reading "If You Give a Mouse a Cookie" and trying this cookie recipe too. Make it even more fun by delivering some to friends or neighbors. Not sure about you but the kids LOVE to take cookies to friends. 😉
Here's the recipe for these YUMMY Chewy Triple Chocolate Chip Cookies:
INGREDIENTS:
3/4 cup butter, softened
3/4 cup brown sugar
1/4 cup sugar
1 egg
1 tsp. vanilla
1 tsp. almond extract
2 cups flour
2 tsp. cornstarch
1 tsp. baking soda
1/2 tsp. salt
1/2 cup milk chocolate chips
1/2 cup butterscotch chips
1/2 cup white chocolate chips
DIRECTIONS:
Preheat oven to 350.
In your mixer, cream together butter and sugars. Add egg, vanilla and almond extract and beat until fluffy.
In a separate bowl mix flour, cornstarch, baking soda and salt. Add to creamed mixture and mix well.
Add all chocolate chips and mix until well combined.
Use cookie scoop to drop onto greased baking sheet. Bake for 6-9 minutes until golden brown.
Recipe adapted from Apple a Day.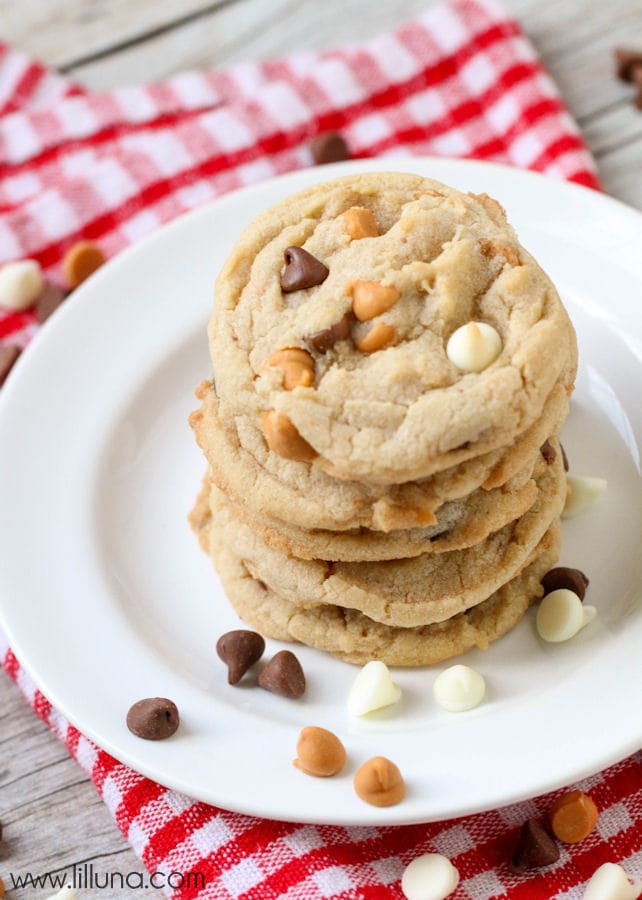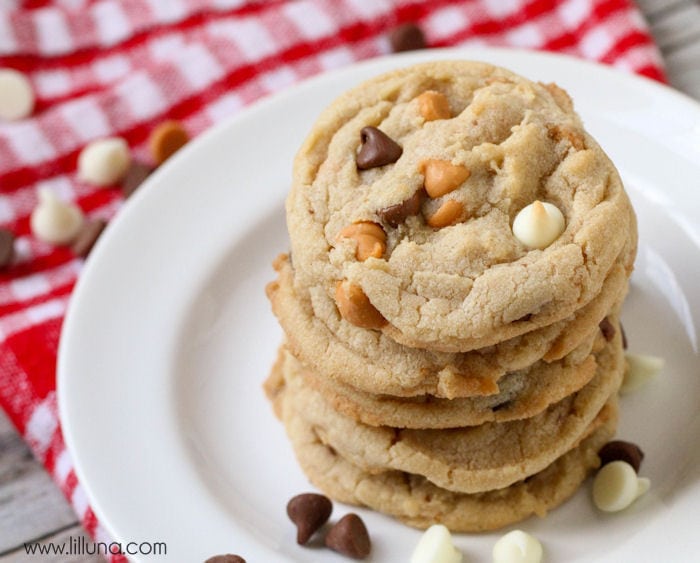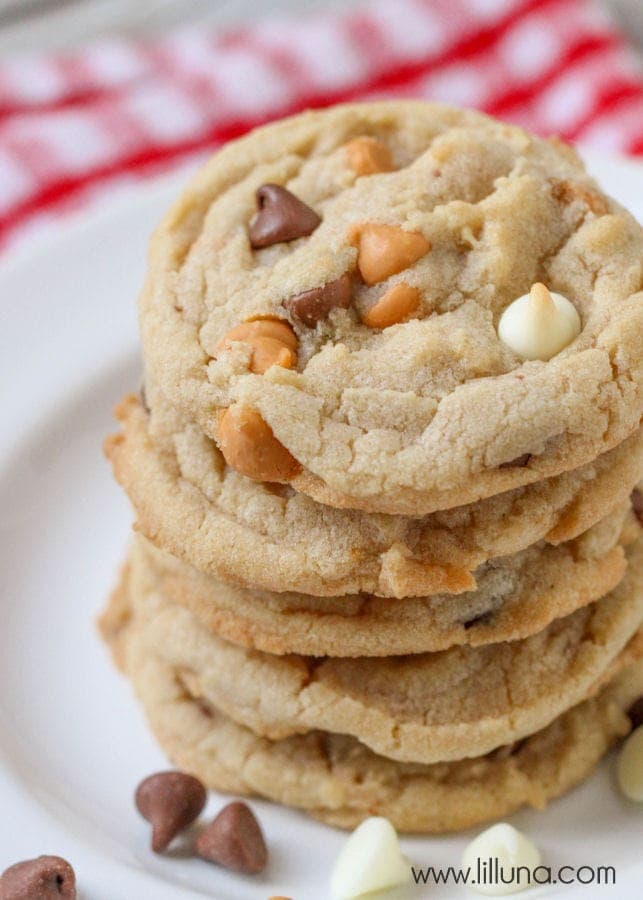 DELICIOUS! Mmmm, we love new and yummy cookie recipes!!
For more great cookie recipes be sure to check out: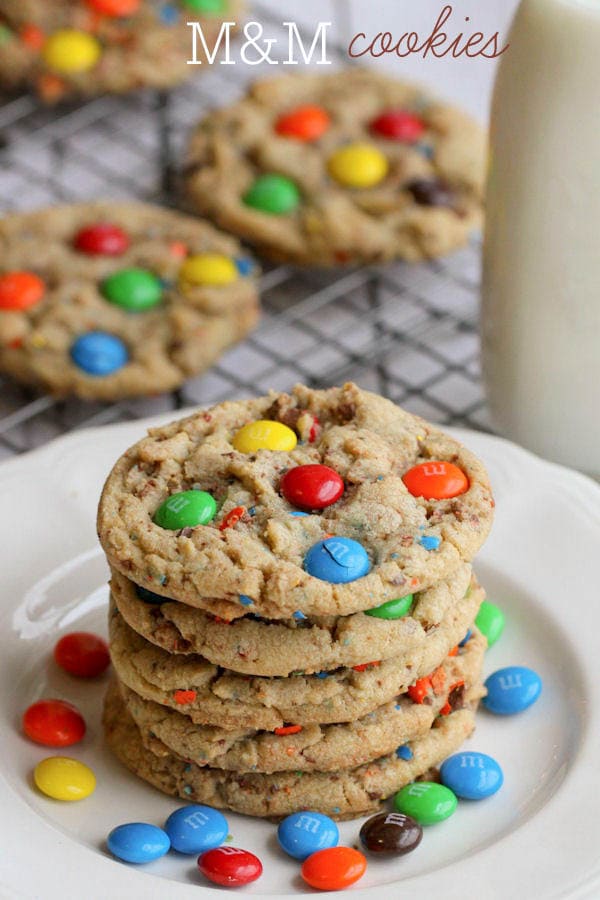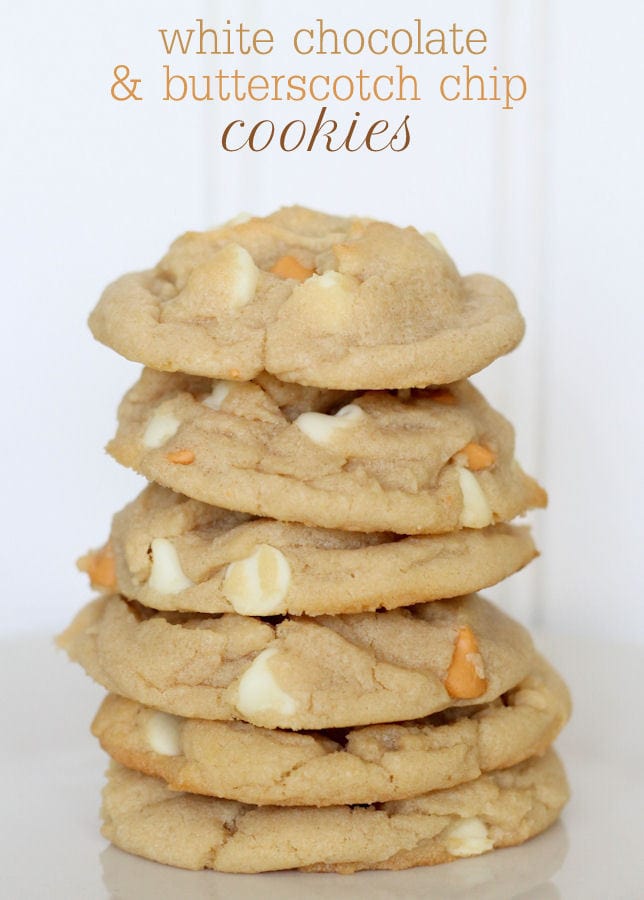 White Chocolate & Butterscotch Chip Cookies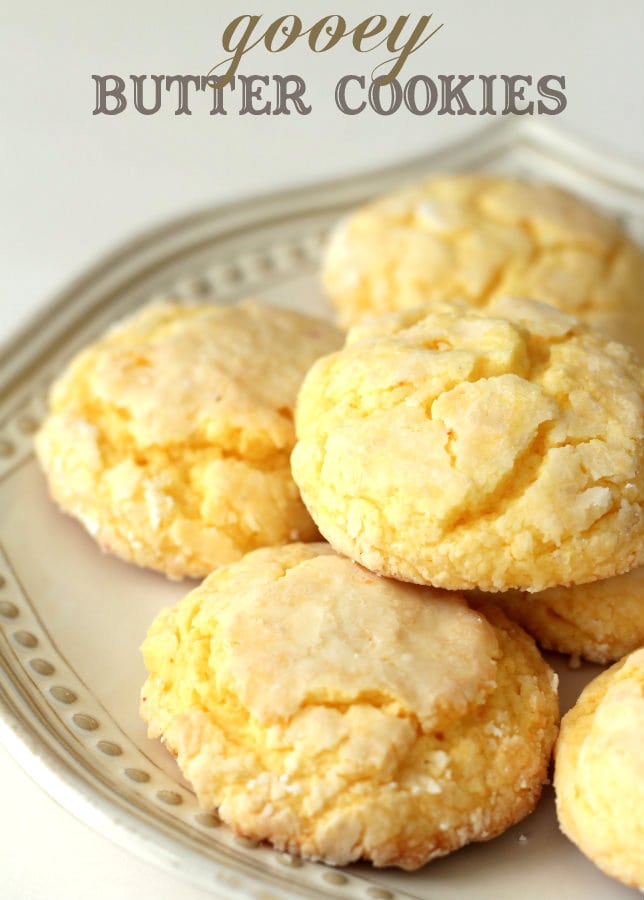 For all dessert recipes on Lil' Luna go HERE.
For all recipes go HERE.
And get weekly emails with monthly freebies by signing up for the Lil' Luna newsletter. 🙂
For even more great ideas follow me on Facebook – Pinterest – Instagram – Twitter – Periscope.
ENJOY!