A delicious twist on the classic oatmeal cookie! These Oatmeal Coconut Cookies are so soft, chewy, tasty – it's impossible to only eat one!
Just a little bit of coconut really steps up the game on these cookies! If you enjoy the flavor and texture of coconut, you might like coconut cream pie, or coconut cake as well!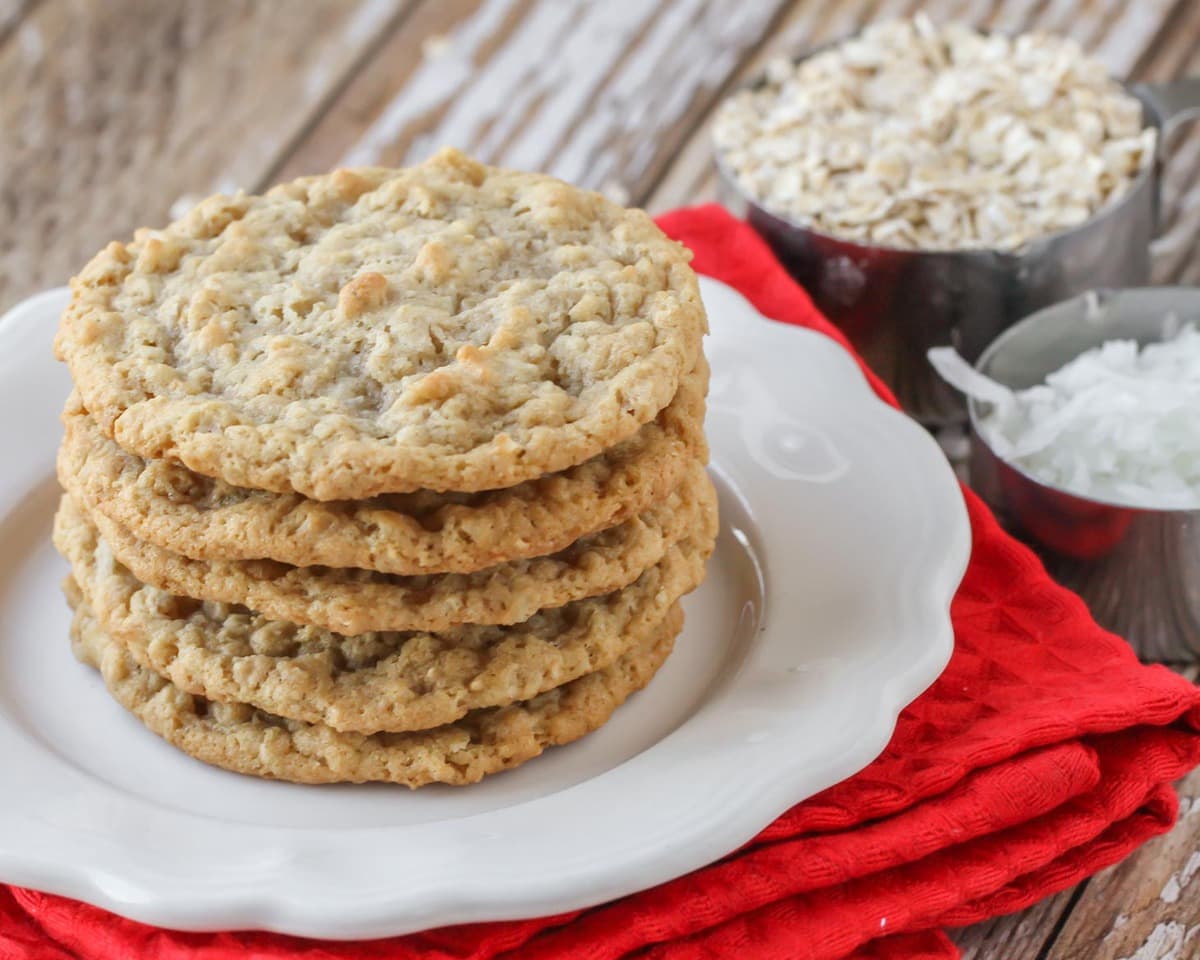 A coconut-y twist
We love baking cookies in our home, like A LOT!! The kids love helping and we all love eating!! One of our all-time favorites is this Oatmeal Coconut Cookies recipe (they're different from our Classic Oatmeal Cookies recipe, which we love too).
I will admit that I was a little hesitant to try them at first because they seemed so plain, but oh mama, they were good!! And what's crazy is I do not think it's possible to eat just one. For reals! There is something so addicting about these oatmeal cookies that it's so hard to contain yourself and not eat too many.
We got the recipe from my mom's friend, Pat, years ago and have been making them ever since. Yes, I understand that many like to have those extra ingredients like chocolate chips or M&Ms, but these oatmeal coconut cookies are perfect as is.
They're simple to make too which makes them even more popular. 😉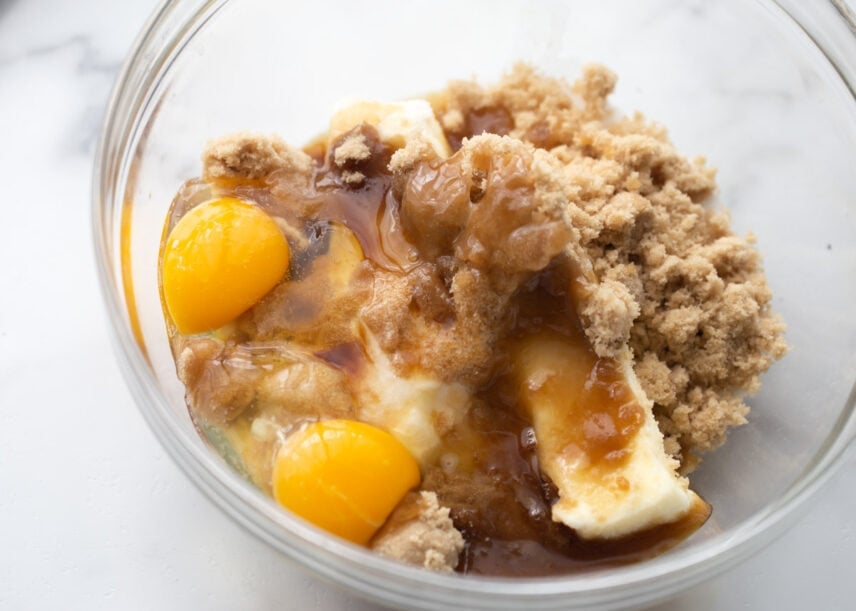 coconut cookie FAQ
What do I do if the cookie dough seems too dry? If your cookie dough seems dry, add ½ tsp liquid such as applesauce, vegetable oil, milk or butter. Be very careful not to add too much.
Also, be aware that adding ingredients may cause a flavor change. Your best bet is to use an ingredient that is already listed in the recipe.
Should I use sweetened or unsweetened coconut? The two are interchangeable. If a recipe doesn't clarify which to use it generally means to use sweetened as it is more widely known and available.
However, if a recipe specifically calls for one or the other I would stick to their suggestion as the other ingredients may have been adjusted to take the coconut into account.
What kind of oatmeal should I use? Since quick oats are just smaller pieces of rolled oats you can use them interchangeably. Deciding which to use depends and what texture you are going for. You can even use half of one and half of the other.
Why such a large window for baking time? Every oven is so different, but it just depends on yours and where you live. Sometimes these cookies bake in 7 and sometimes 10 which is a huge difference, so you may just need to keep an eye on them until they are very slightly browned. 🙂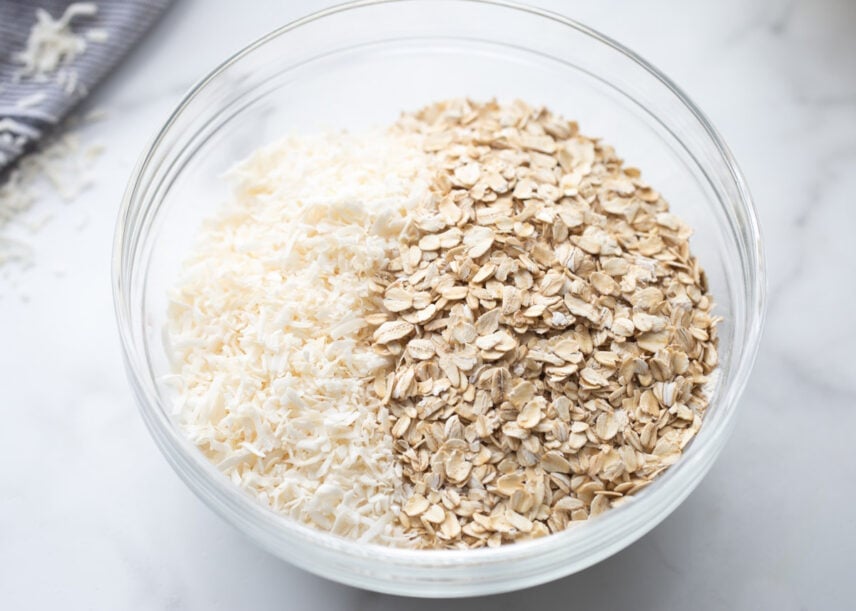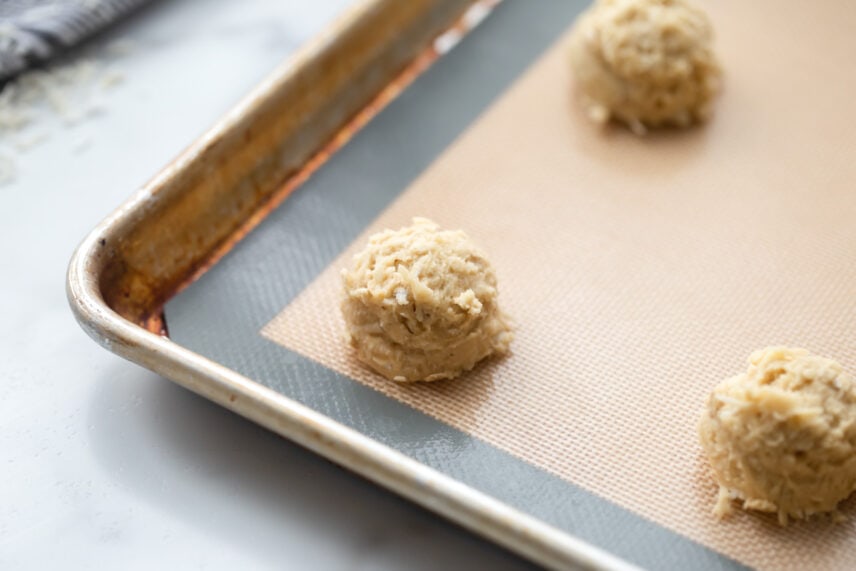 Store in any form
Cookie dough: If you've whipped up a batch of dough, but aren't quite ready to make them all you can store the dough in an airtight container in the refrigerator for 3-4 days.
For longer storage use the freezer. Simply form the dough into balls, place them on a baking sheet and freeze for about 2 hours. Then, transfer the dough balls into an airtight freezer safe container. You can freeze them for 3-6 months
How to store baked cookies: Allow the cookies to cool and store in an airtight container. The cookies will keep for 3-5 days at room temperature or for 6 months in the freezer.
Let me know if you decide to try these coconut cookies out. Although there is a cup of coconut, it's not super coconut-y. And they always turn out so soft!!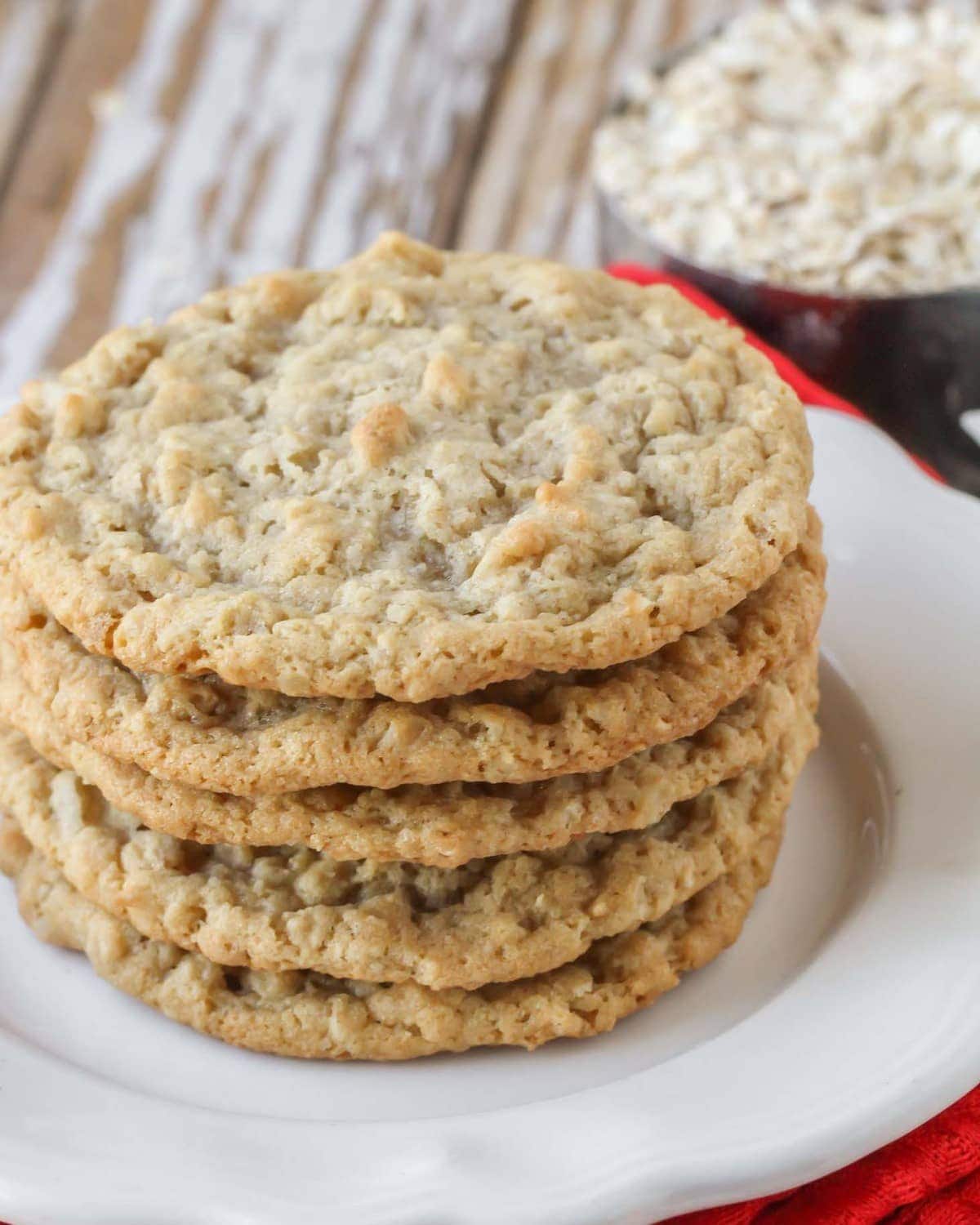 For more oatmeal cookies, check out:
Oatmeal Coconut Cookie Recipe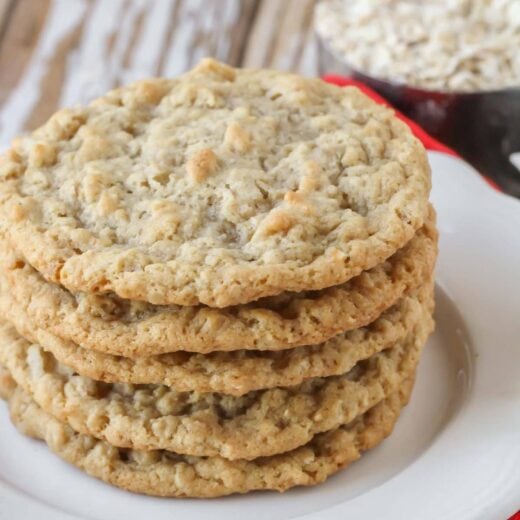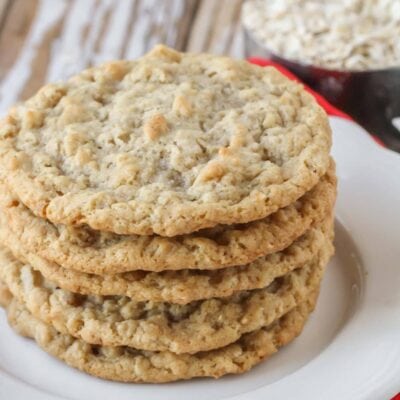 A delicious twist on the classic oatmeal cookie! These Oatmeal Coconut Cookies are so soft, chewy, tasty – it's impossible to only eat one!
Ingredients
Instructions
Cream together butter, sugars, eggs and vanilla. Set aside.

Mix all dry ingredients together in a separate bowl.


Add dry ingredients to wet ingredients and mix well.


Spoon onto greased baking sheet. Bake at 350 for 8-10 minutes. ENJOY!