Don't miss a thing – Sign up for the Lil' Luna Newsletter today!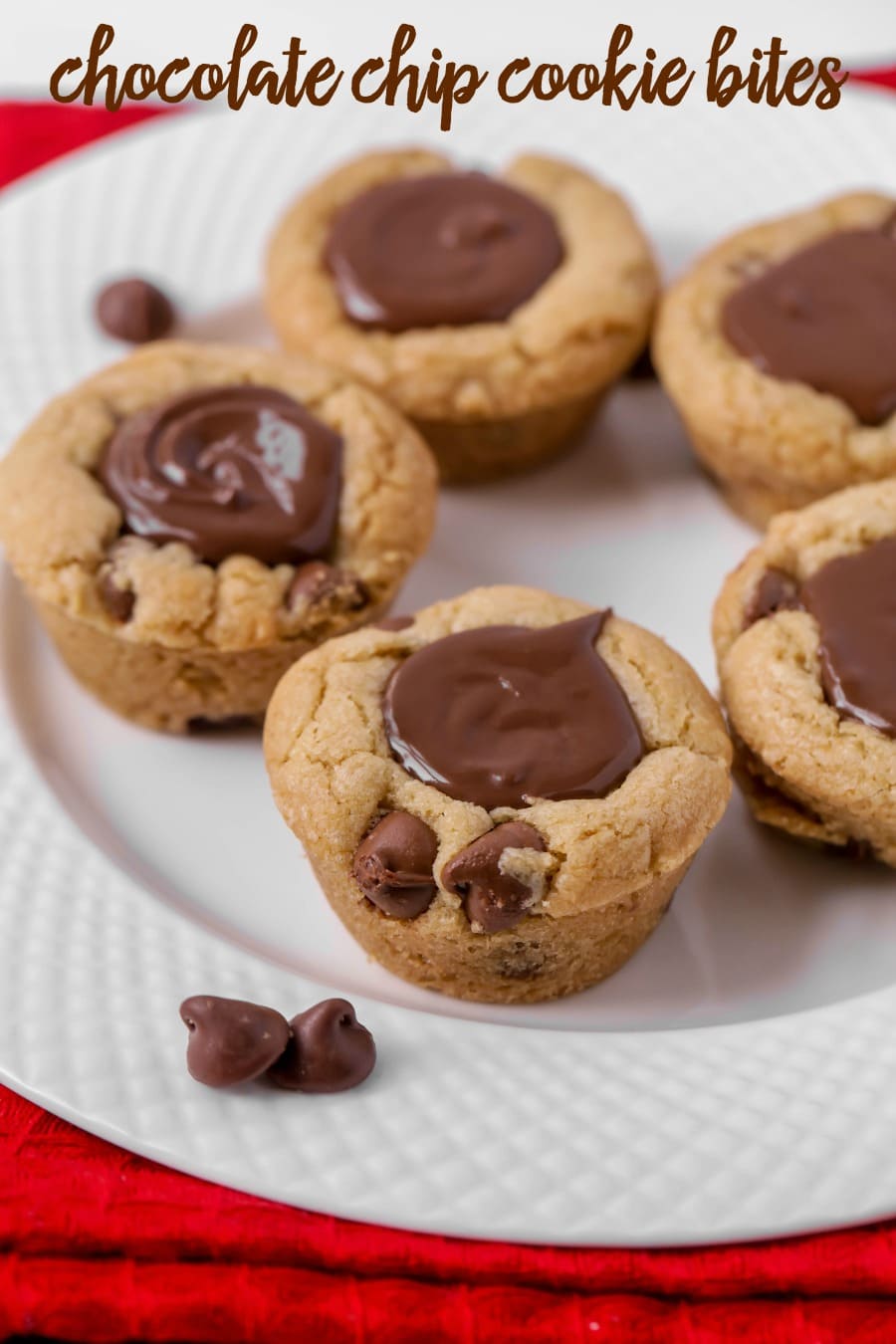 Hi everyone! You know by now that I am a complete freak when it comes to anything relating to chocolate chip cookies. On any given day, I could eat 20 cookies without blinking! Sadly, baby #5 has decided that it wants nothing to do with cookies, or anything sugar for that matter. None of my other four pregnancies did this to me, so its been very sad and hard to handle. Cookies are normally my happy place! But lately, they're my "If you eat me, you'll spend the rest of the day barfing and feeling like garbage" place. 🙁 I guess I should be grateful since they're not high on the "healthy" list 😉  I'm counting down the days until this baby arrives, hoping that, by then, my taste buds will return to normal and I can enjoy a warm cookie (or fifty)!
For now, I'll settle sharing this delicious recipe for Chocolate Chip Cookie Bites for you to enjoy and for me to enjoy later (5 months and counting!) The original recipe called for a store bought nestle dough. I'm sure that would have been yummy too, but we decided to use one our favorite from scratch recipes, found here. You can use whatever recipe you love! The only other ingredient you need is 1 1/2 cups of milk chocolate chips. Be sure to watch them closely as you're melting over the stove. Chocolate burns easily, so you need to keep it on the lowest setting and stir constantly. The rest is easy peasy. Here is the printable recipe…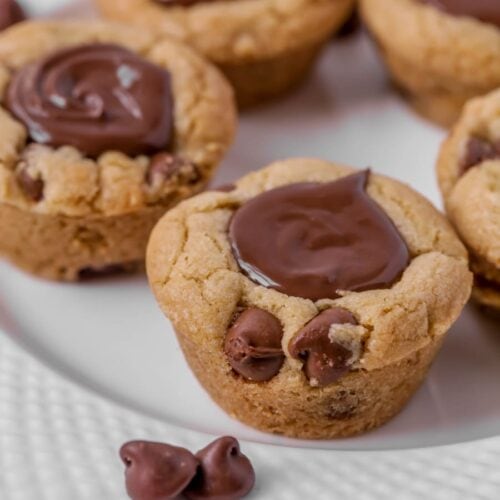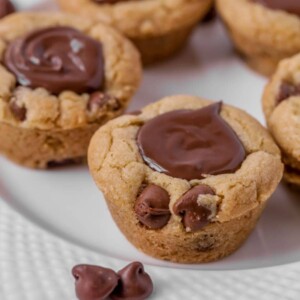 Chocolate Chip Cookie Bites Recipe
Chocolate Chip Cookie Bites - Simply use your favorite homemade cookie dough recipe (or store bought!), and bake in a mini muffin tin. Then pour melted milk chocolate on top to make these ultra yummy cookie bites!!
Ingredients
1 1/2

cups

milk chocolate chips

your favorite chocolate chip cookie dough or recipe
Instructions
Prepare your favorite cookie dough according to the instructions.

Place a scoop of dough into 24 heavily greased mini muffin cups. Press along bottom and sides, making a cup..

Bake at 350 for 9 to 11 minutes or until edges are set and golden. Once removed from oven, take your cookie scoop, or a round teaspoon, and press down in the middle (while hot), to create a perfect cup. Cool in pans for 5 minutes, then carefully remove to wire racks to cool completely.

When cookies have cooled, melt your chocolate chips in a small pot, over the lowest heat setting, stirring constantly. Be sure not to over heat chocolate. Once melted and smooth, poor into a plastic bag. Snip one corner and squeeze chocolate into each cup.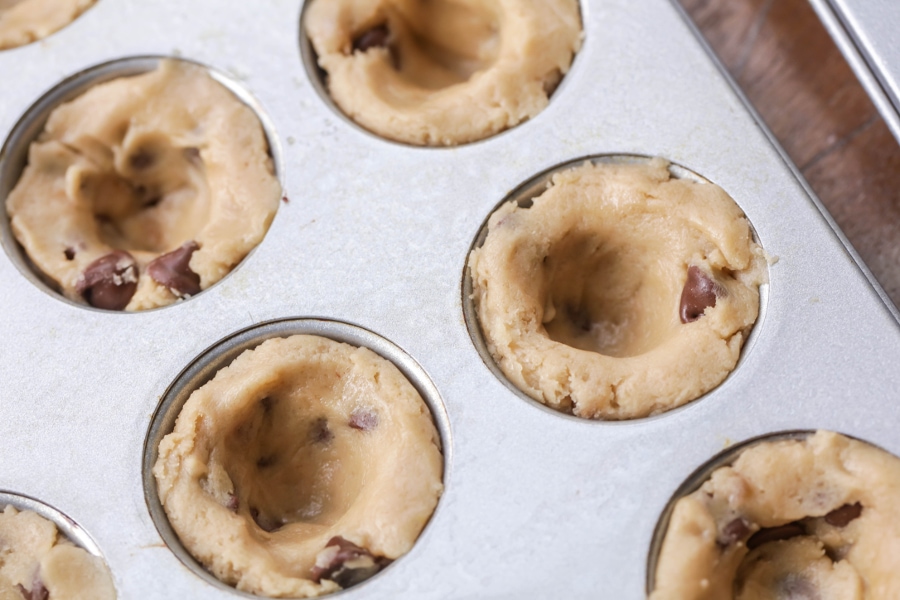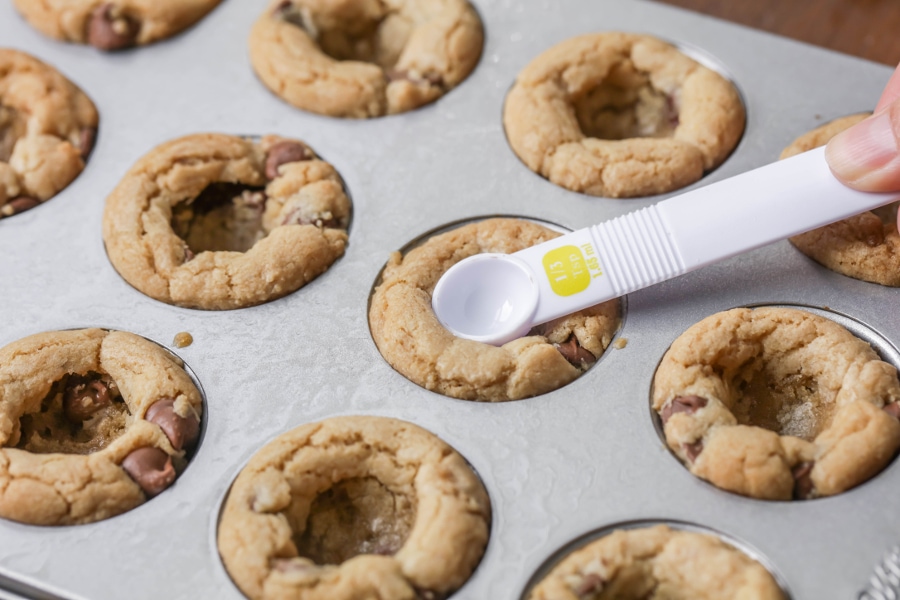 We used the back of a measuring spoon to push down the dough a bit.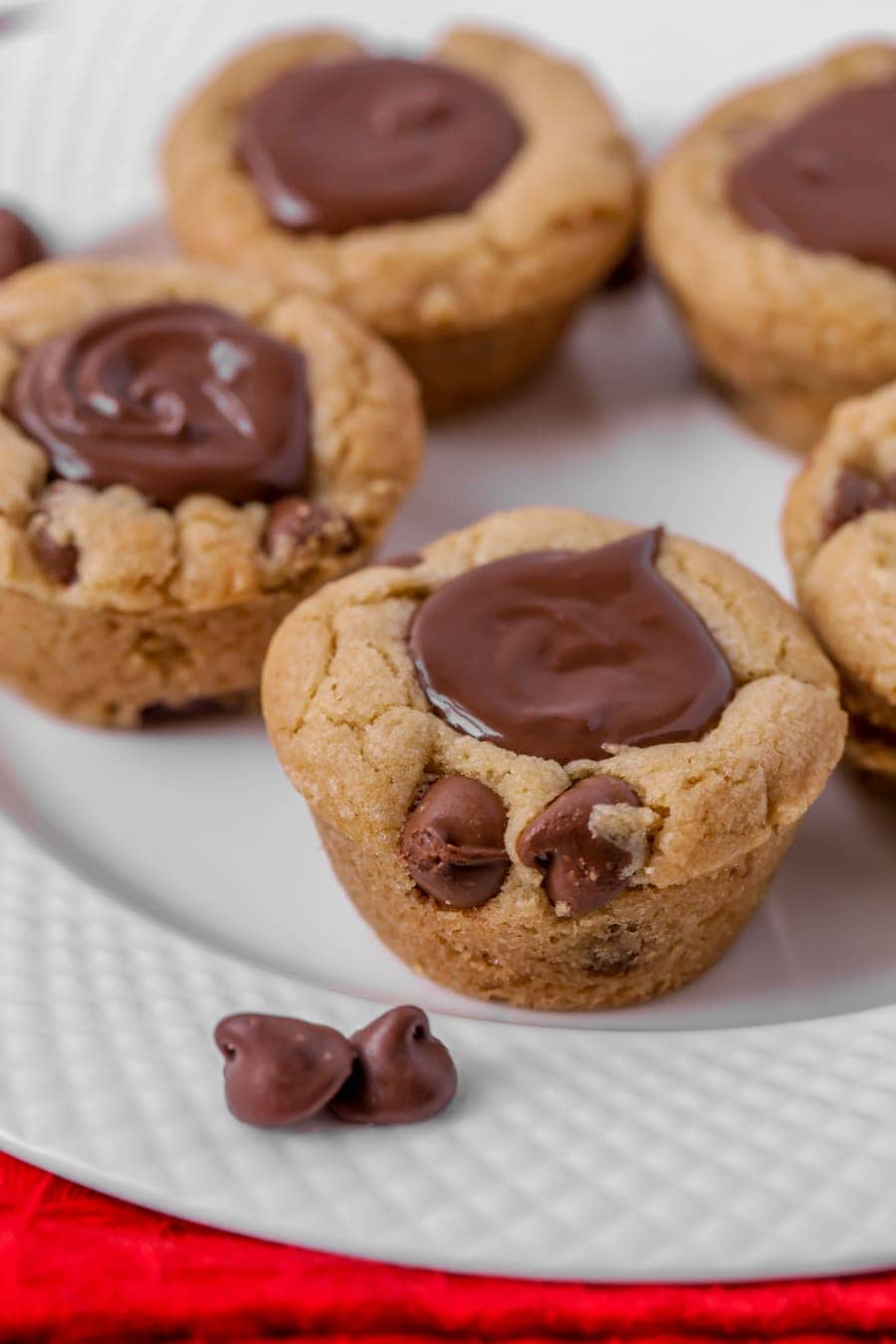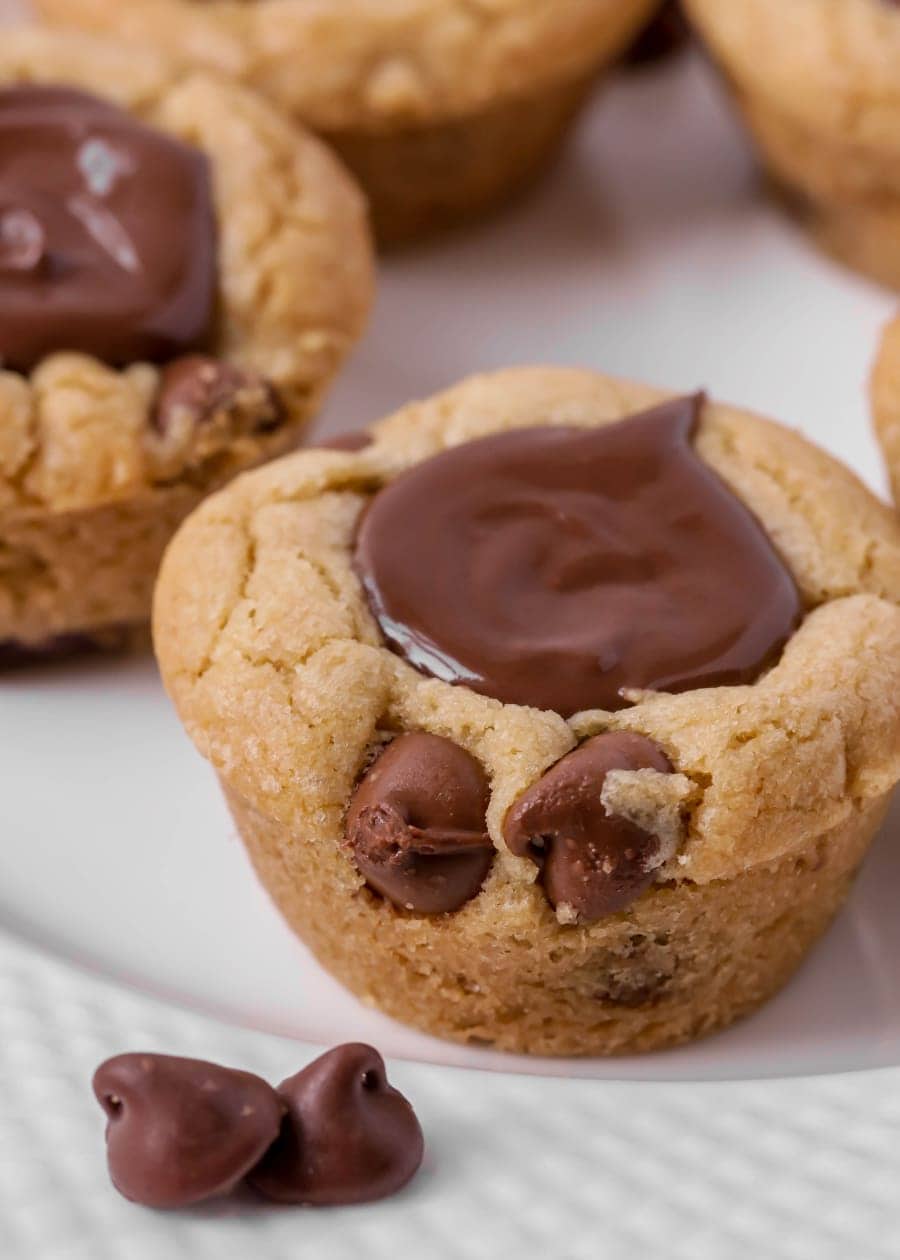 DIFFICULTY: easy
HOW MANY DOES IT FEED: 2 dozen
ANY CHANGES MADE: used our favorite cookie dough
ANY SUGGESTIONS FOR NEXT TIME: We may use white chocolate chips and try a white version
Here are some more of our favorite recipes using chocolate chip cookie dough: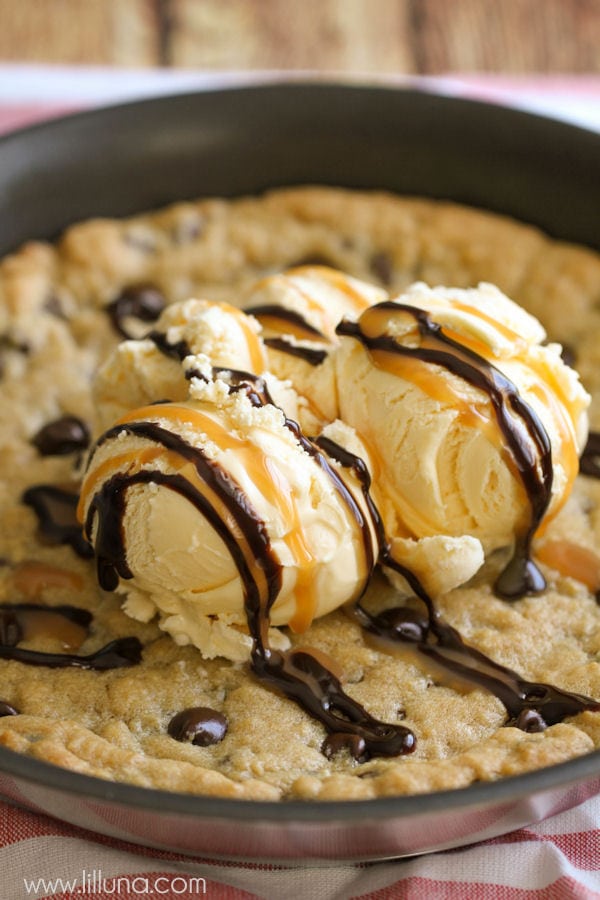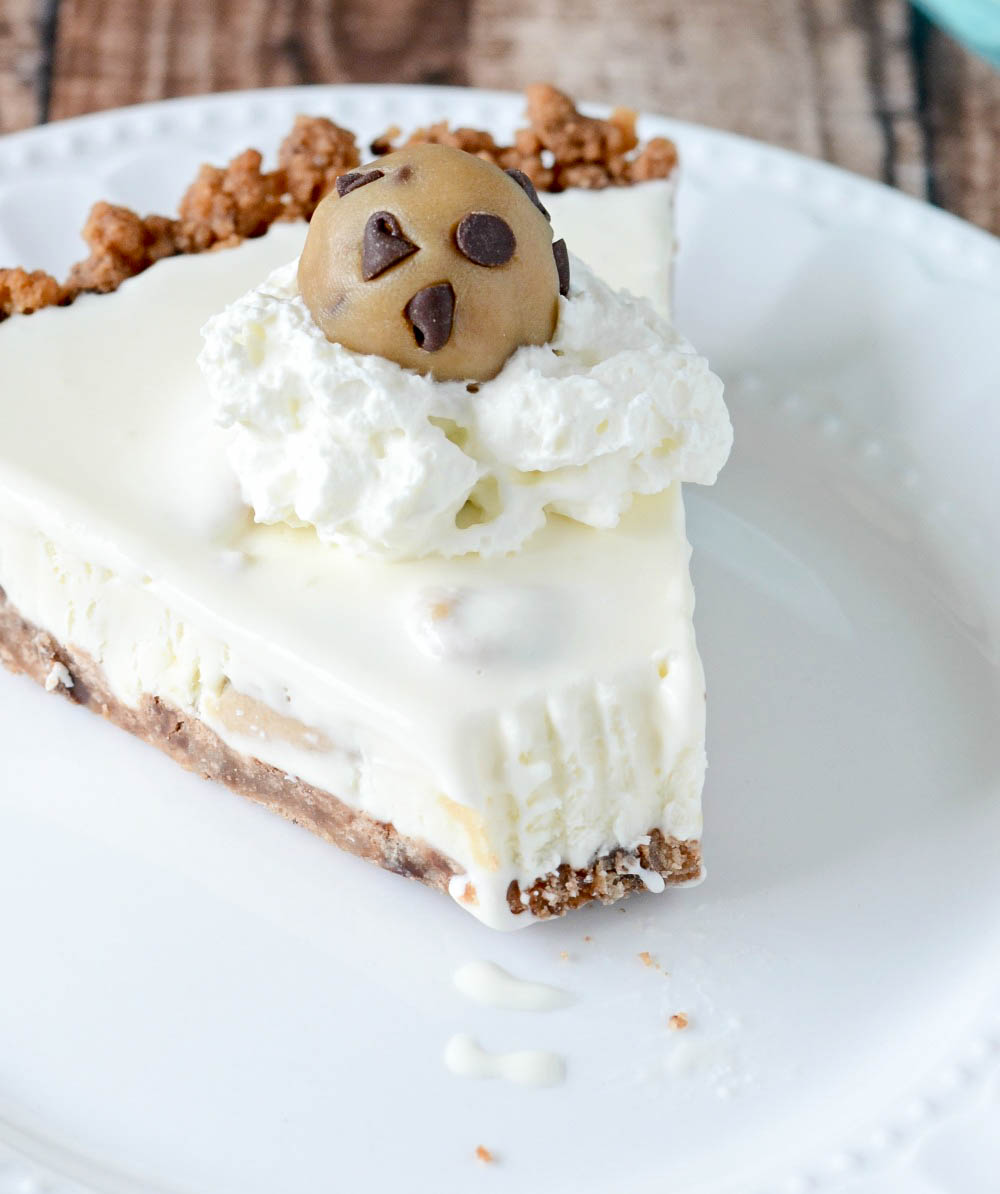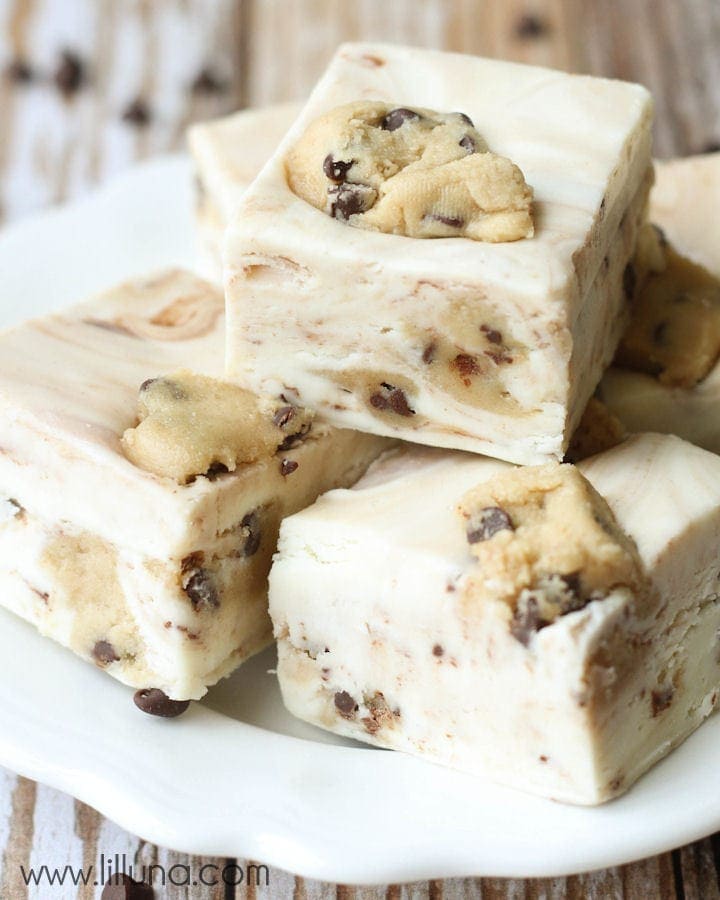 White Chocolate Cookie Dough Fudge
For all dessert recipes, go HERE.
For ALL recipes, go HERE.
For even more great ideas follow Kristyn on Facebook – Pinterest – Instagram – Twitter – Periscope– Snapchat & YouTube.
ENJOY!