Everything you need to know about pulling off a fabulous Christmas Dinner. With tips for planning and preparation, as well as ideas for every course, this collection has it all!
MORE COLLECTIONS: Christmas Appetizers, Christmas Cookies, Christmas Desserts, Mexican Christmas Food, Italian Christmas Food, Christmas Side Dishes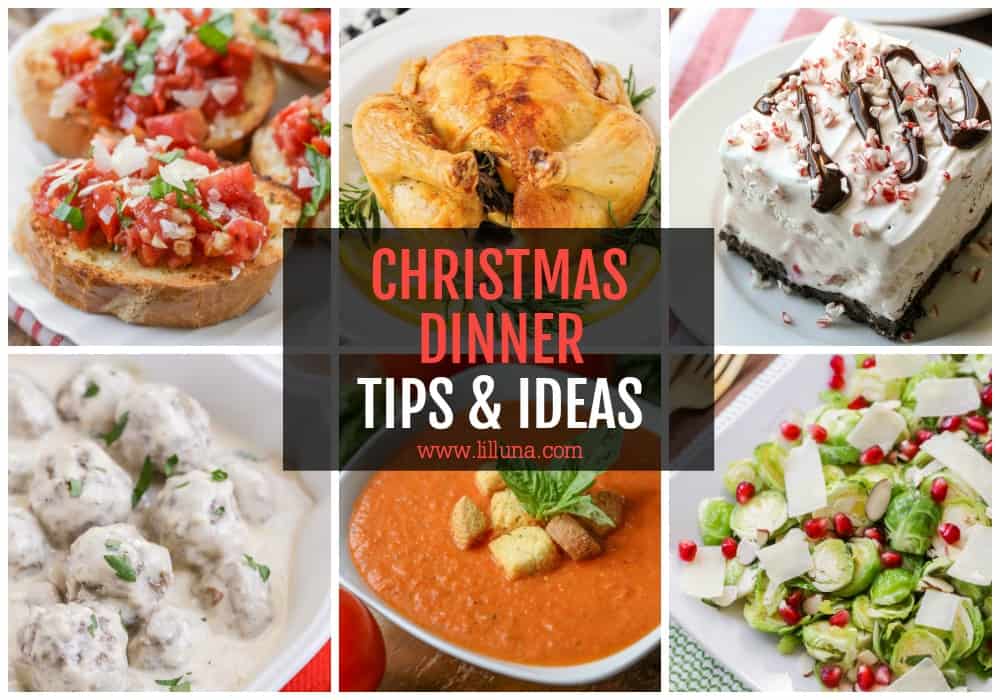 the Perfect Christmas Dinner menu
In my family, we always gather together to enjoy dinner on Christmas Eve (Mexican food is always on the docket). All my siblings gather and we have a fun night with games and good food.
Christmas day is a little different – usually fewer people, but always a traditional Christmas dinner with meat (usually ham or steak), potatoes, rolls and more. I know everyone does things different, but today I've gathered together some of our traditional holiday recipes along with helpful dinner planning tips to help you out this season.
Here are some of our top tips:
PLAN YOUR MENU IN ADVANCE:
How many courses do you want to serve? 
Decide how many dishes in each course you'll need?
You can mix store bought with homemade items
Think about what dishes can be made ahead of time. What can be cooked on the stove or crock pot, and how many dishes can you realistically cook in the oven? 
Decide what dishes you would let guests bring should they offer.
Don't try NEW recipes the day of. Practice making them a couple of weeks before to work out any kinks.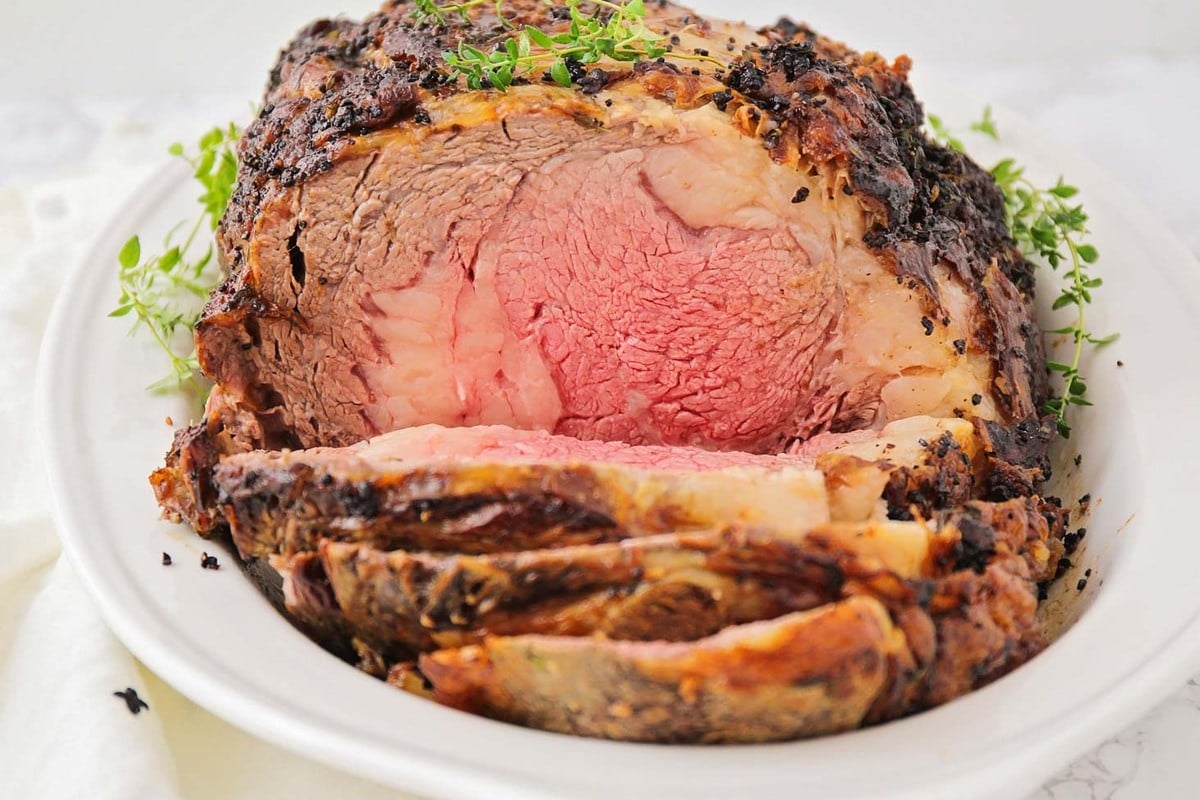 Things to do ahead of time
Go shopping early: I once tried to buy ice the day before a holiday and had to go to 5, F-I-V-E, places! Use your menu as a shopping guide (be sure to print our the recipes in advance to help out with this). Also, be sure to check your spice rack, and other ingredients you normally have on hand. You don't want to find an empty container during the middle of a recipe.
Plan a cooking schedule: Work backwards from your intended serving time. Make sure you are realistic about how long each dish will take to prepare and cook.
What order do the items need to be cooked?

Can anything go in the oven at the same time?

What can be cooked on the stove top? Crock pot?

What can be made ahead of time? Will it need to be reheated?
Do as much prep work ahead of time as you can. Chop any produce that will be used. Don't forget to thaw your meat (some larger cuts take several days to thaw in the fridge). Gather all your table setting items, dishes, tablecloths, centerpieces in one place. If you can, go the extra step and set up your table the day before. 

more christmas dinner tips
For easier clean up use disposable baking dishes, or line pans with parchment paper or aluminum foil when possible. 

Ways to keep your food warm: crock pot set to low/warm, chafing dish, insulated cooler with a hot pad.  

Have a designated space for children to play in. If you can, have a spot set aside to accommodate babies and toddlers. A room with a pack n play for naps and a place to change diapers is very helpful for guests. 

Try not to stress

when

something doesn't go right. Just remember the REASON for the party, whether it be religious or not, time with family and friends is a blessing. Also, having a secret stash of your favorite chocolate won't hurt :o)
Here are some of our favorite Christmas Dinner dishes! Each of our recipes has helpful information such as different cooking methods, making ahead of time, variations, and storage methods. Also, there are links to similar recipes. If something listed here doesn't wet your appetite, I know you'll be able to find a recipe perfect for your Christmas dinner.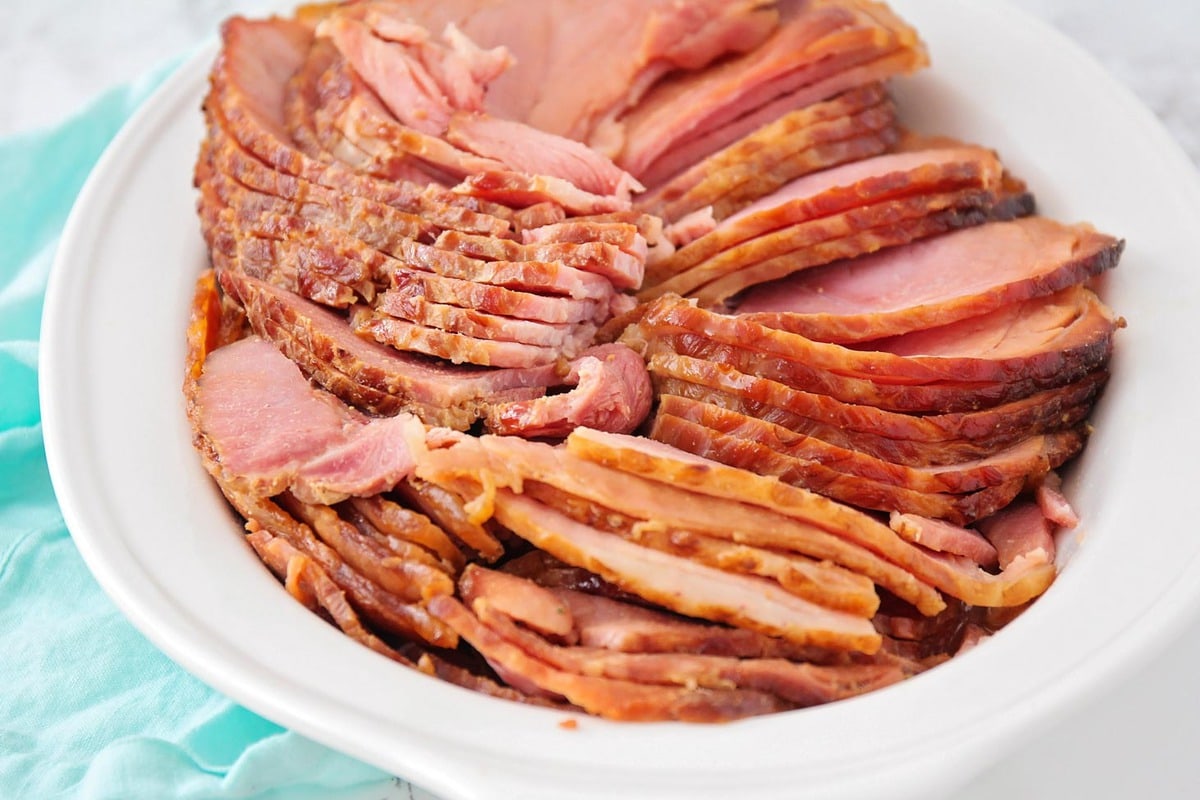 Christmas Ham Dinner
We know that Ham is a staple at many Christmas dinners, so we wanted to share with you the complete menu including appetizers, sides, salads, desserts and more to complete the ideal Christmas ham dinner. We are including a few of each course for you to pick and choose from, including 2 ham recipes and a festive Christmas Tree Veggie Platter 😉
Just pick from these popular recipes to make your complete Christmas ham dinner menu!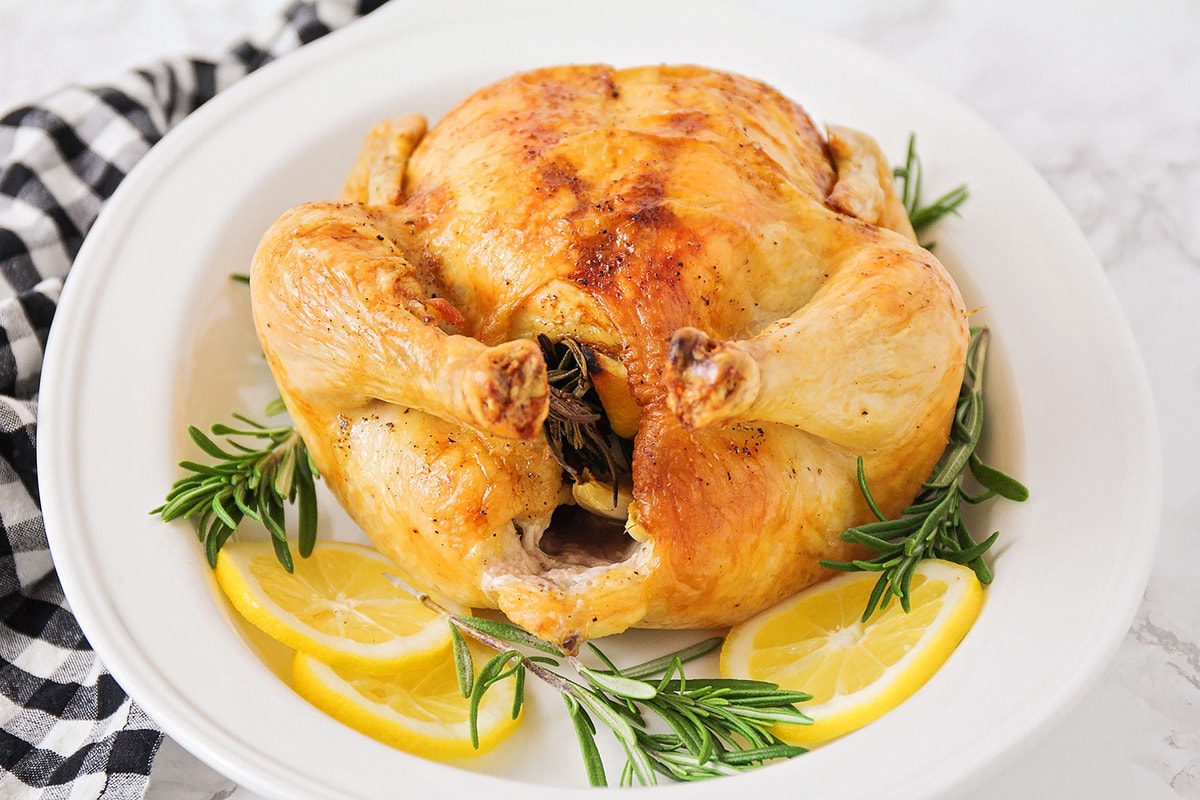 MORE CHRISTMAS Main Dishes
Christmas Ham is a delicious and popular holiday dish, but really anything your family loves can be used. Just plan to serve 8-12 oz per person. Here are some other common main dishes served for Christmas Eve or day dinner.
We love all of these recipes for a main dish for Christmas and we think you will too!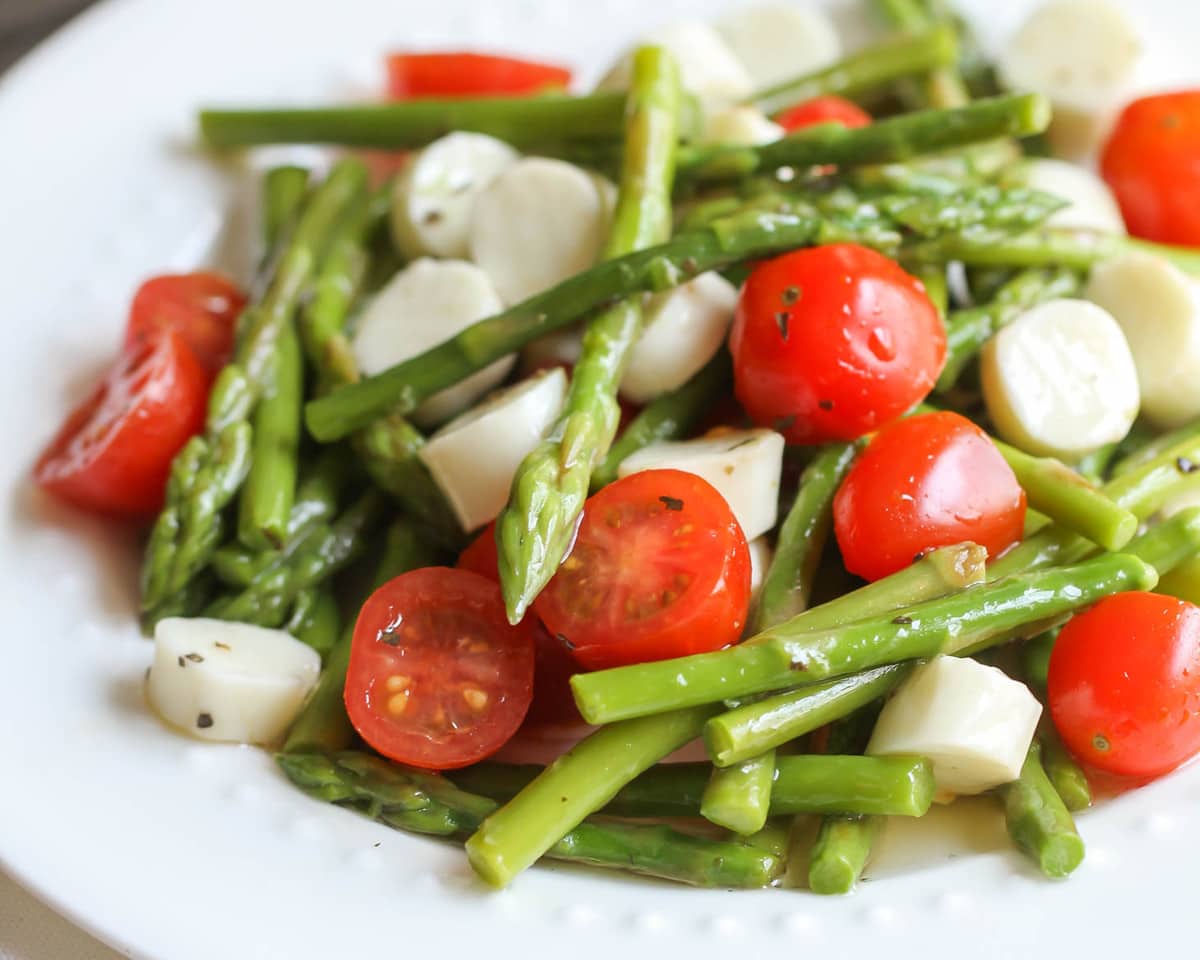 MORE Soups + Salad options
When a soup or salad precedes a meal plan for about 1 cup per person.
MORE COLLECTIONS: Christmas Appetizers, Christmas Cookies, Christmas Desserts, Mexican Christmas Food, Italian Christmas Food, Christmas Side Dishes