A fluffy cinnamon roll needs its perfect topping! This Cinnamon Roll Icing Recipe has the best texture and the perfect amount of sweetness.
This Cinnamon Roll Icing recipe is a necessity on freshly baked Cinnamon Rolls, but could also be used on Donut Muffins, a Sweet Breakfast Casserole, or Banana Bars! It's very versatile.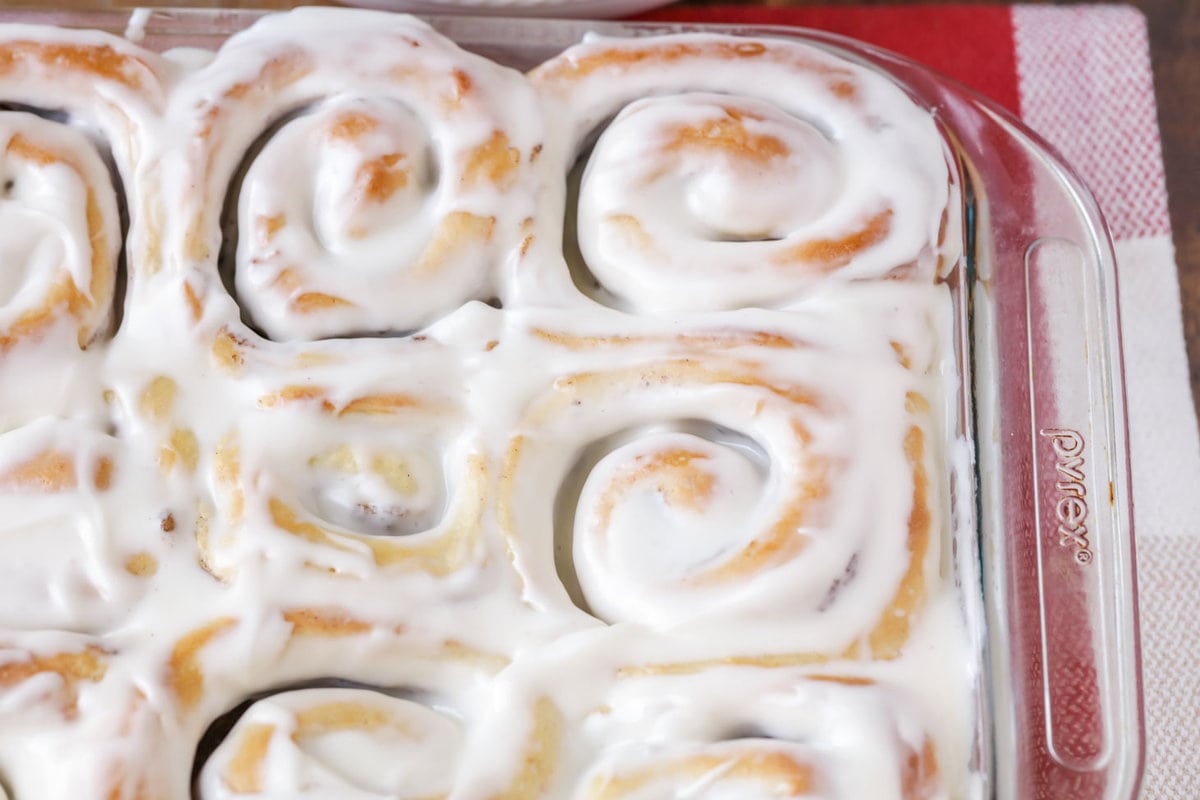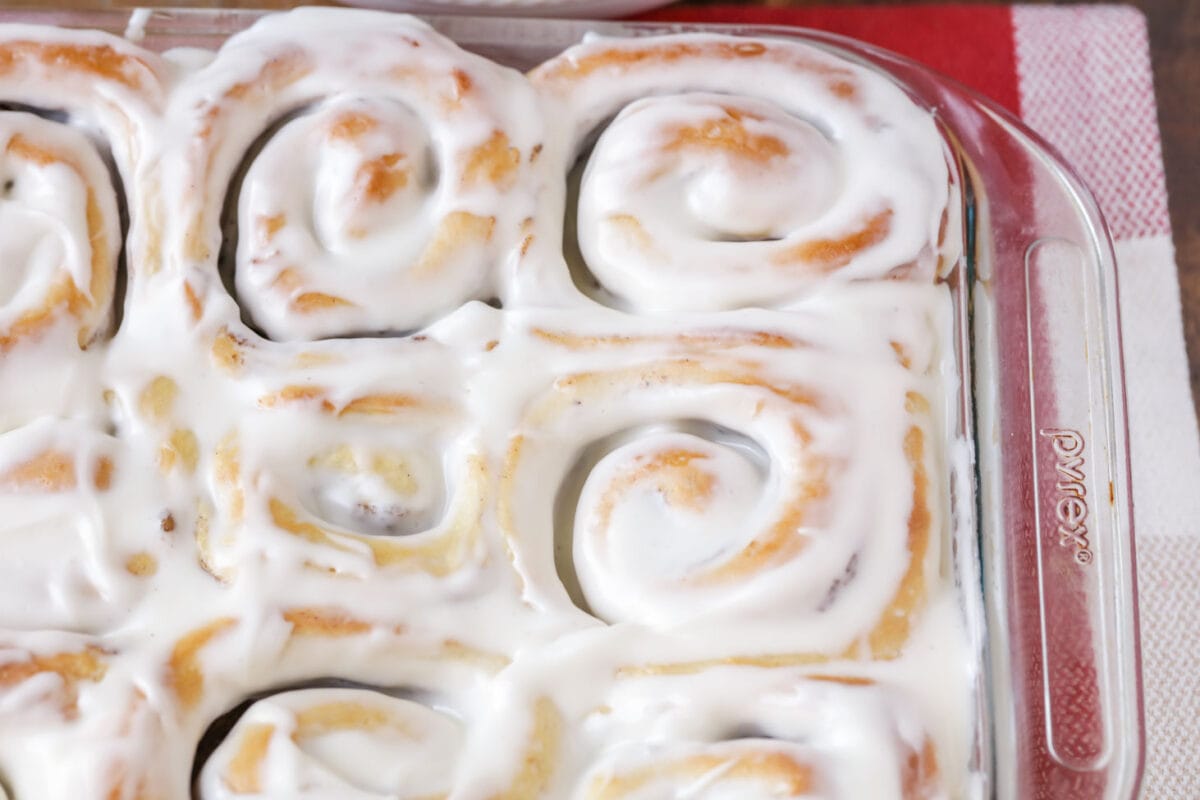 Icing for cinnamon rolls
To eat a Cinnamon Roll without a thick layer of cream cheese icing on top should be illegal. Icing completes the cinnamon roll and makes it finger-lickin' good.
I love to smooth the icing on top of my fresh-out-of-the-oven Famous Cinnamon Rolls or Nutella Rolls. Making sure it seeps into every nook and cranny is the best part!
No part of the cinnamon roll should go untouched by icing (just my personal opinion but I think you'll agree with me.)
This Cinnamon Roll Icing Recipe is the easiest icing recipe ever. Just 4 simple ingredients and a few minutes will turn into icing heaven! A little butter, cream cheese, powdered sugar, and milk (or half n half) are all you need.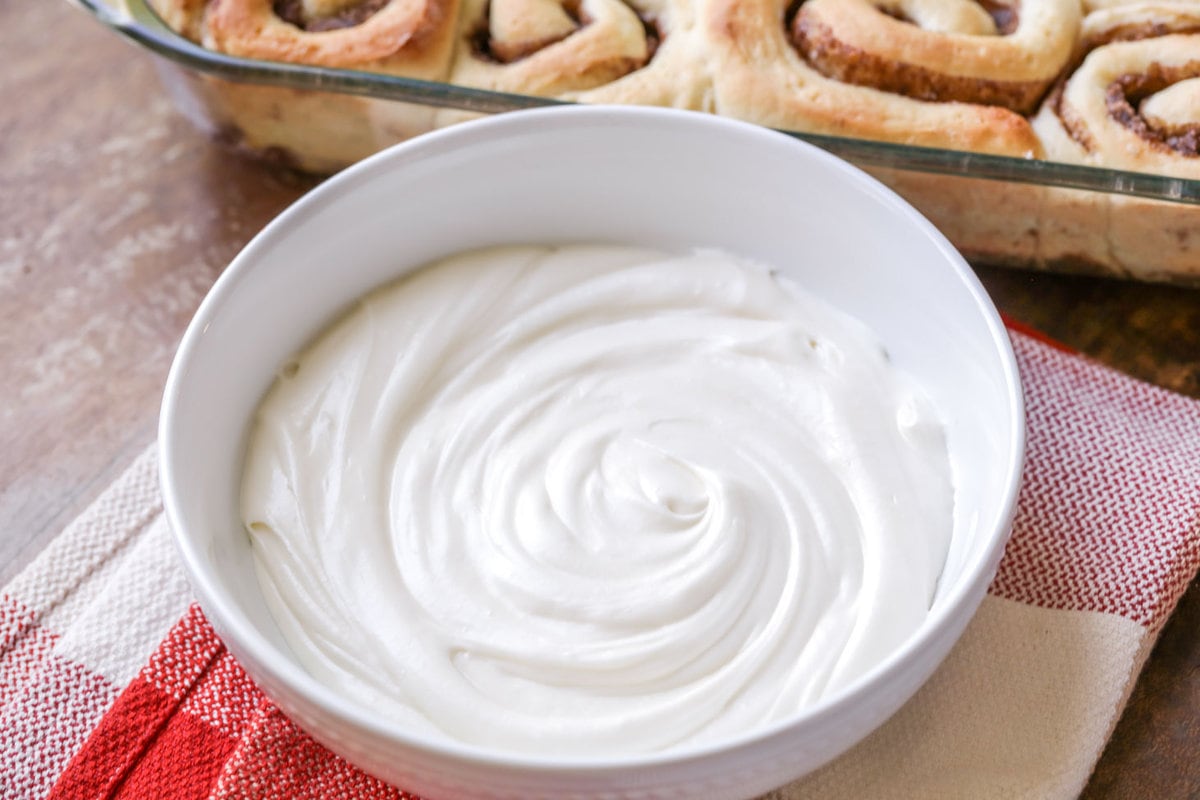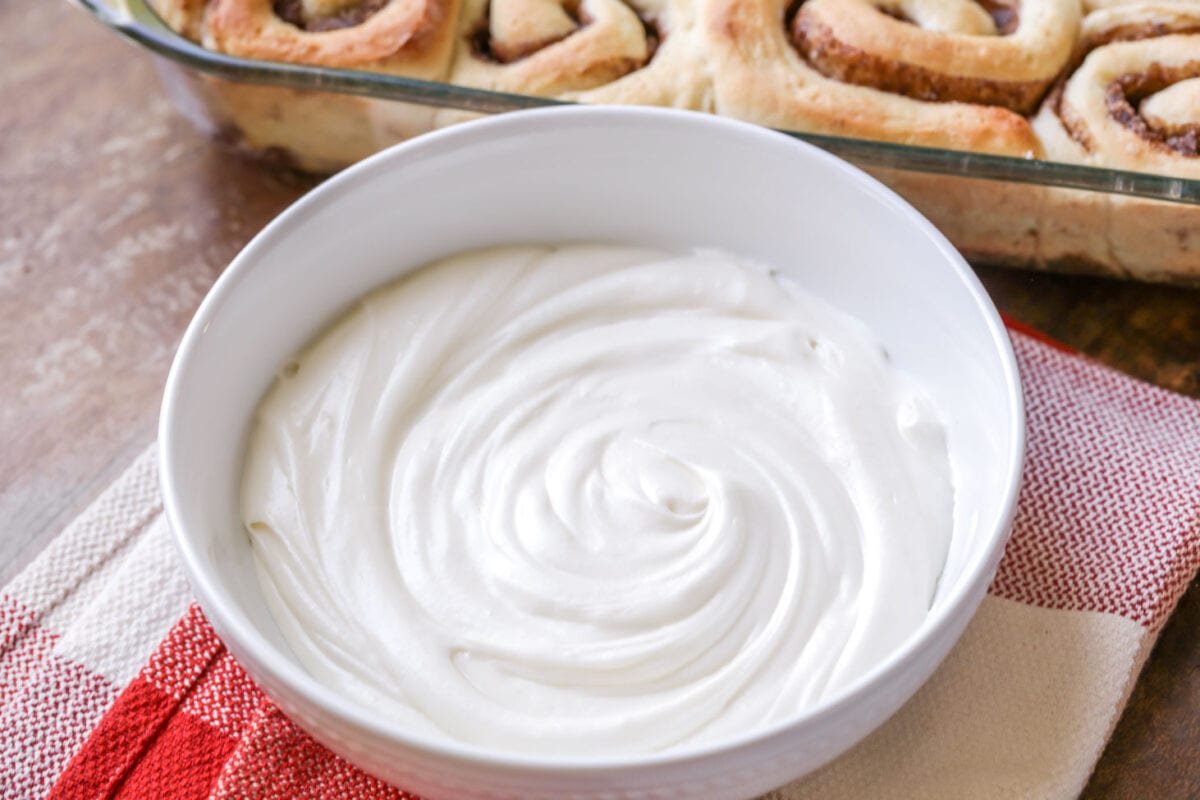 how to make cinnamon roll Icing
Room temperature ingredients. Begin by gathering together your ingredients. Make sure the butter and cream cheese are both softened, not melted, and not still cold from the fridge. Leave on the counter for at least 45 minutes before making the icing.
MIX. In a medium mixing bowl, Mix together ingredients and beat until smooth. Do this with a hand mixer or in the bowl of a stand mixer. Spread over warm cinnamon rolls.
our favorite cinnamon roll recipes:
This Icing for Cinnamon Rolls is thicker than a glaze, but not as thick as frosting. It is the perfect addition to Homemade Cinnamon Rolls or to top quick bread or muffins. Some of my favorite cinnamon roll recipes include: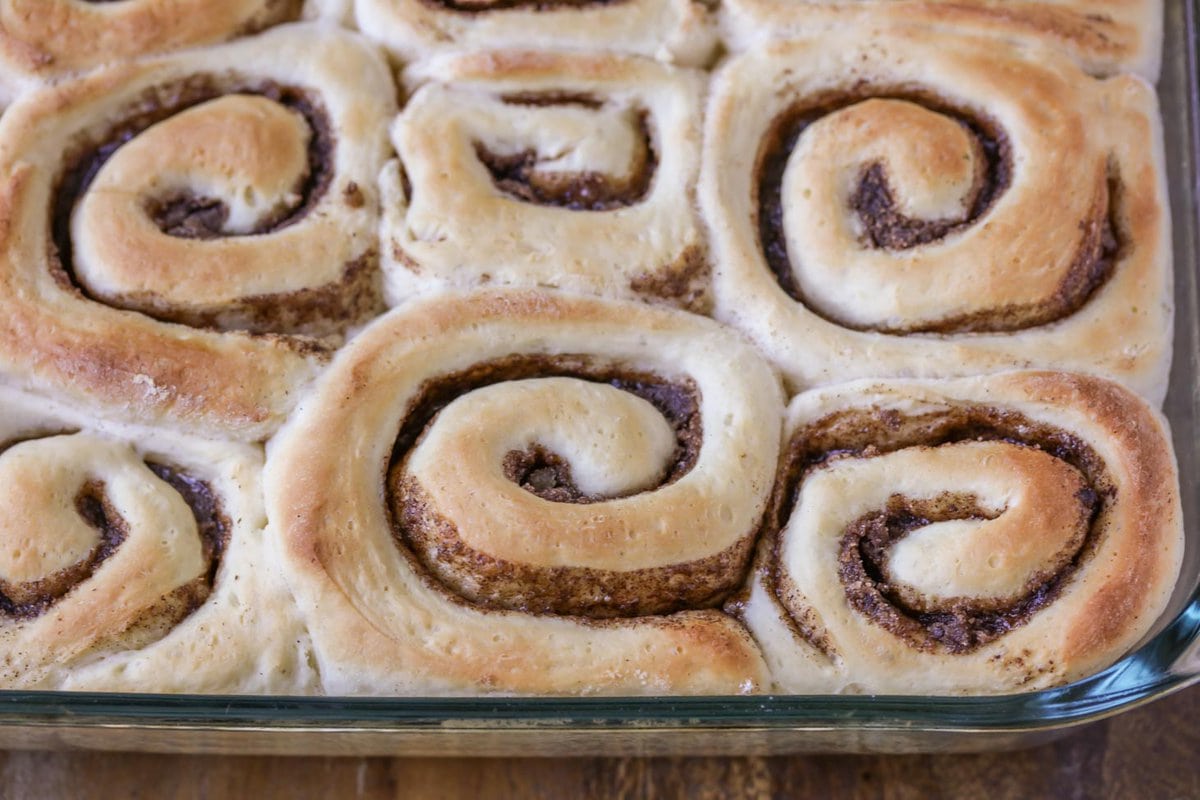 Recipe Tips
Flavor variations.
Add a little cinnamon to the icing for an extra pop of spice.
Make these during the fall and add a little Pumpkin Pie Spice. It adds the cinnamon but also the flavors of fall we love so much.
Leave out the cream cheese. Just add in more butter and a little vanilla extract. Mix until you get the right consistency before spreading.
Texture. Use the confectioners' sugar or milk to adjust the thickness of this icing. Thin the icing with a little bit of milk or half n half. Thicken the mixture using powdered sugar.
When to frost. When to add Cinnamon Roll Icing to your rolls is a personal preference. I add a thin layer of icing when the rolls are still hot causing the icing to melt into the nooks and crannies. Once the rolls have cooled, top them with a layer that will stay in place.
Storing Info
STORE the icing. To make it ahead of time, keep it covered in the refrigerator for a couple of weeks until ready to use, or freeze it for 3-4 months.
Let it sit on the counter to soften before spreading it over your Cinnamon Rolls.
STORE Cinnamon Rolls. Due to the cream cheese, the frosted Cinnamon Rolls can be kept at room temperature overnight but should be refrigerated for longer storage. FREEZE frosted Cinnamon Rolls for up to 8 weeks.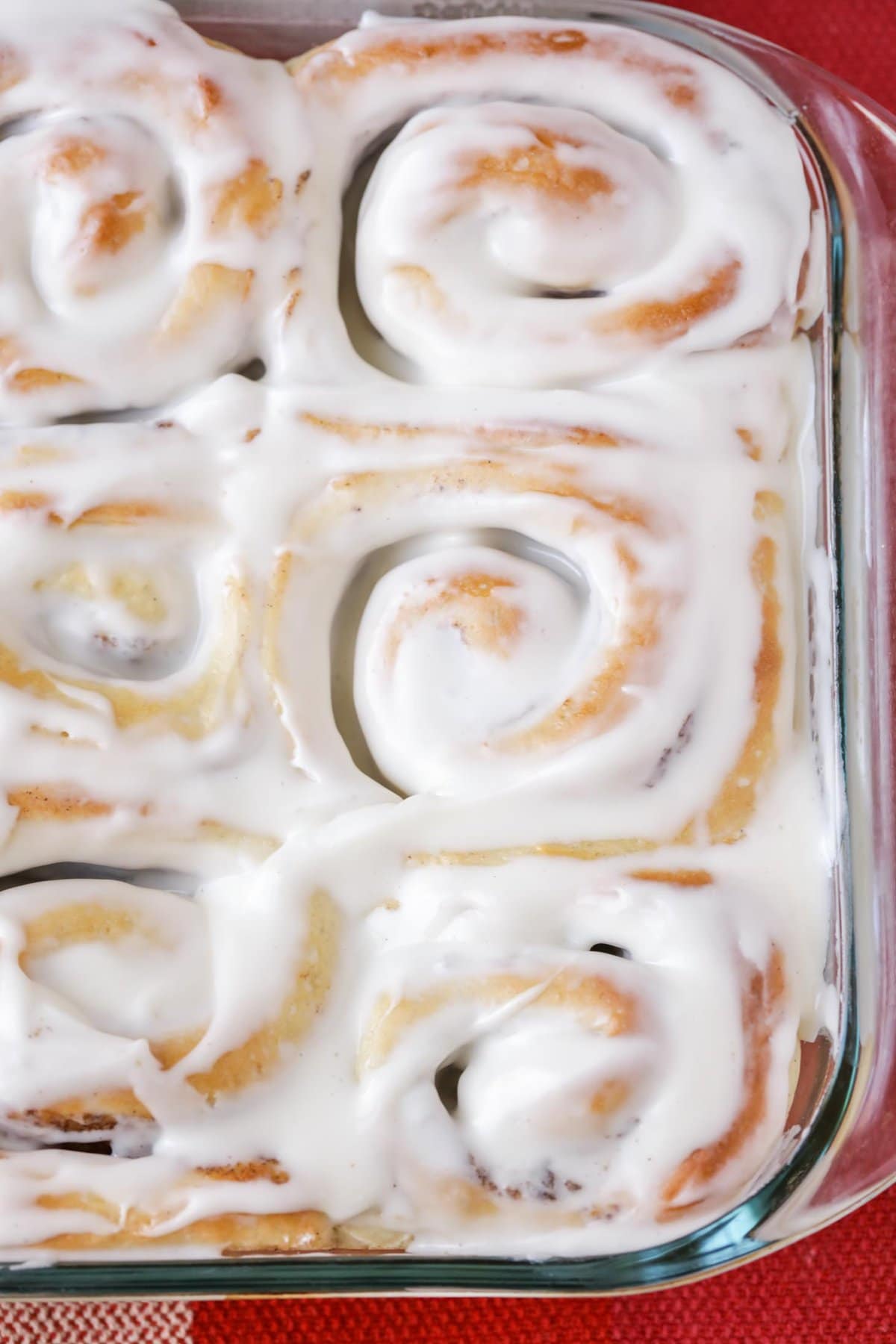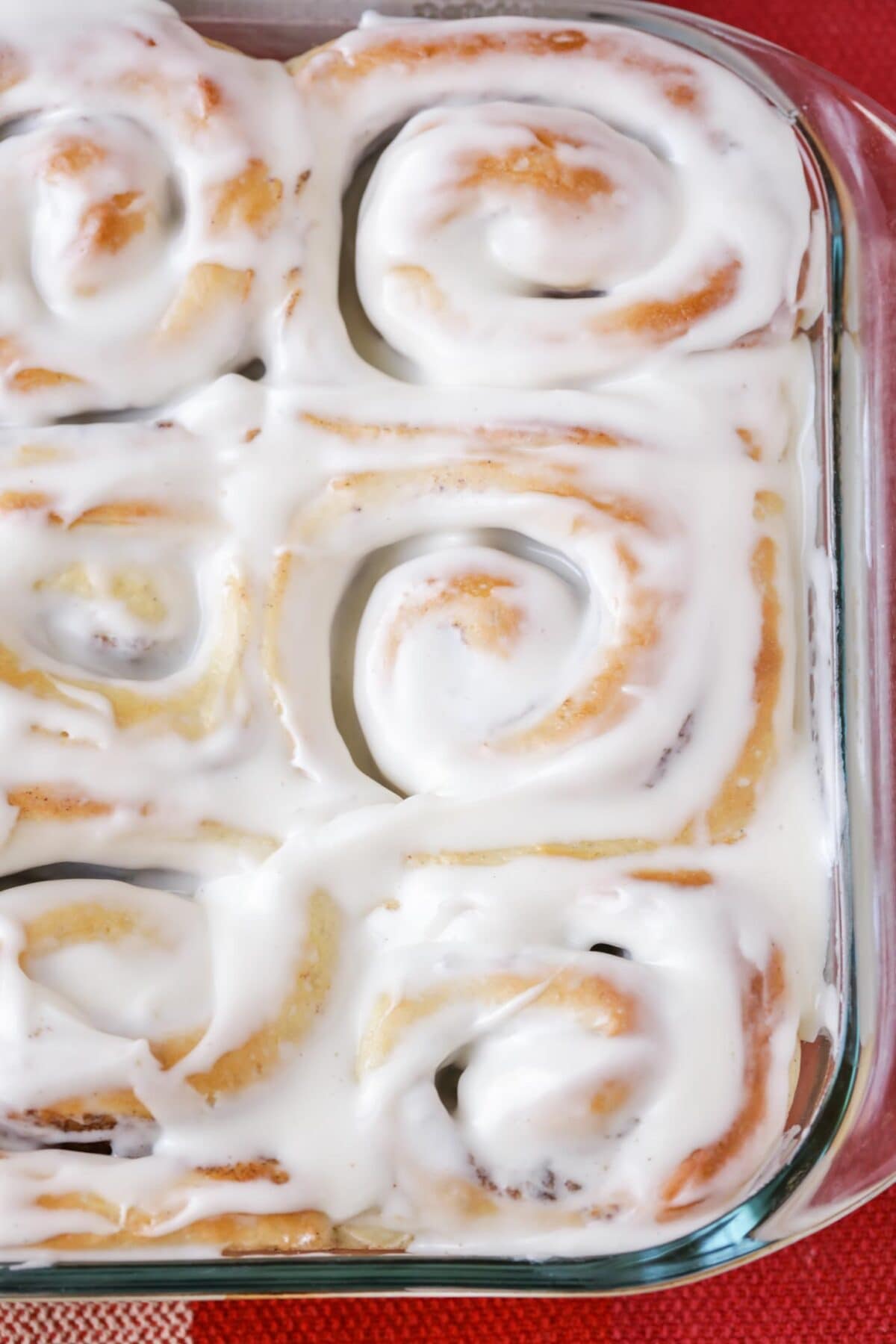 For more frosting recipes:
Cinnamon Roll Icing Recipe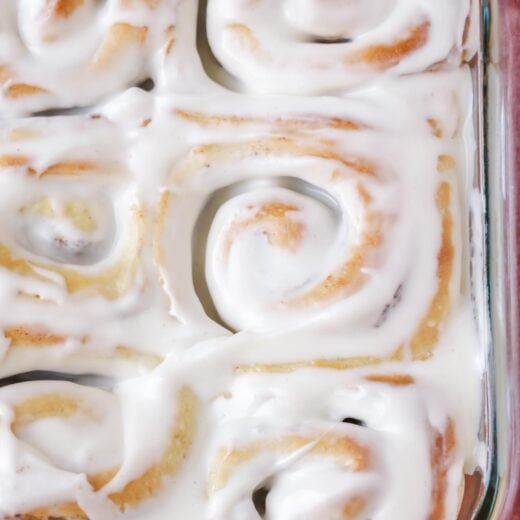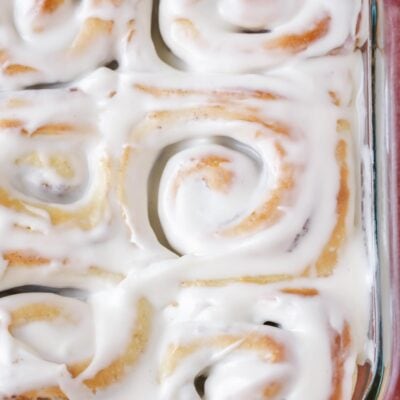 A fluffy cinnamon roll needs its perfect topping! This Cinnamon Roll Icing Recipe has the best texture and the perfect amount of sweetness.
Ingredients
1/4

cup

butter

softened

3

cups

powdered sugar

4

oz

cream cheese

softened

milk or half and half: enough to make it a spreadable consistency.
Instructions
Mix together in a medium bowl and beat until smooth. Spread over warm cinnamon rolls.