Don't be limited by a lack of ingredients! Each of these are just 5 ingredient recipes and don't require a lengthy list of items to make. Breakfast, dinner, sides, or desserts—we have it all!
More collections: 3 Ingredient Recipes, Pantry Staple Recipes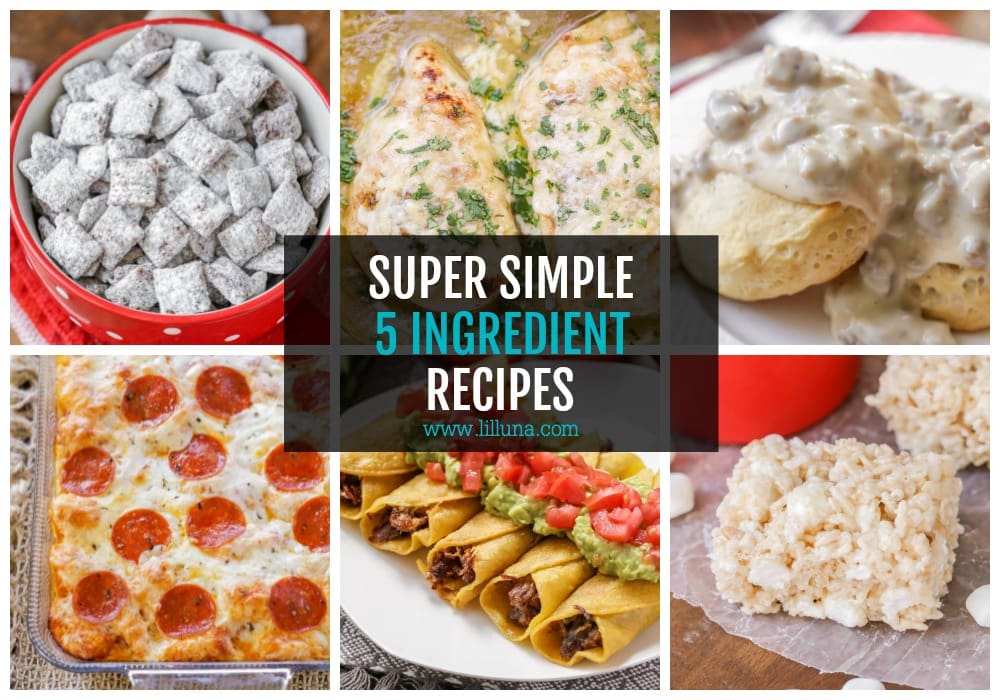 SPare a Trip to the Store!
Don't want a grocery list that's a mile long? Better yet, you might even be able to skip a trip to the grocery store altogether!
I have collected some delicious 5 ingredient recipes, most of which are items and supplies that you probably already have in your pantry.
From breakfast to dinner to a late night treat, I know you'll be able to find something delicious you can easily whip up.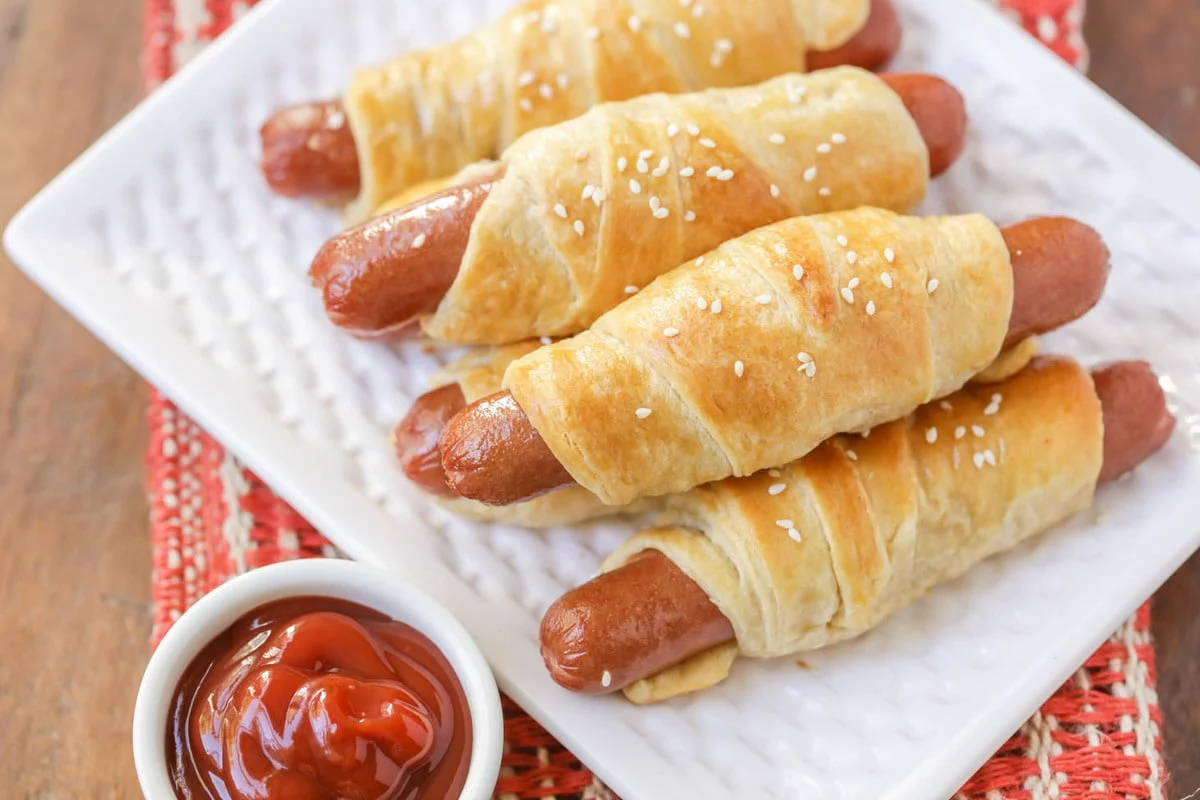 Tips for these Recipes
Be sure to read the recipe notes. Many of these recipes include variations and substitutions that you can use. For example, you might come across a recipe for beef tacos, but instead of using ground beef you could easily substitute it with pork or chicken.
Or maybe you have ingredients to make rice krispie treats, expect for a box of rice krispies. Just use different cereal such as chex mix or lucky charms. Be creative with the supplies that you have and I think you'll find that you can make more recipes than you thought.  
The posts also have other helpful tips and storage information. I especially love when a recipe can be frozen for later. Since you're already making the dish, it's super cost and time efficient to double the recipe and have a meal for another day.
Note: I do want to note that in some recipes there may be more than 5 ingredients listed. Either the extra ingredients are optional and are not required in making a completed dish, or they are basic kitchen staples like salt and oil.
5 Ingredient Breakfast Recipes
Just because these recipes only have a handful of ingredients doesn't mean they're not hearty!
Every single one of these recipes either has eggs, breakfast meats, or other protein to make them filling enough to start your day off right.
5 Ingredient Dinner Recipes
The last thing you want to do after a long day is make a dinner that uses a laundry list full of ingredients.
These recipes are filling, flavorful, and will leave your family plenty satisfied without a copious amount of work.
5 Ingredient Side Dishes
Sides should NOT be complicated, especially not more complicated than the main dish!
That's why we love these side dishes specifically. Most of these are a vegetable with the addition of some seasonings or sauces to easily dress them up.
5 Ingredient Treats
Maybe you have last minute company coming over, or maybe you're craving a late night treat.
Either way, it's not the time for a fancy dessert with a million random spices and the like. But don't underestimate the sweet flavor these recipes contain regardless of their simplicity!