Do you like green beans? Of course I didn't as a kid, but I quickly learned that they were a TON better than peas. 😉 Fortunately, I LOVE them now but you know how everyone can love them? Wrap them up in BACON!! That's right! Today's recipe is for Green Bean Bundles wrapped in bacon and cooked with butter and brown sugar drizzled all over the top. DELICIOUS!
We've been busy sharing all sorts of side dishes for you to enjoy with your holiday meals this year. These bundles should definitely be tried out, because they're almost impossible NOT to enjoy. As I mentioned, they're wrapped in bacon and seriously so tasty and simple to make. All you need to do is steam the broccoli, wrap it in bacon, drizzle it with butter and brown sugar and cook!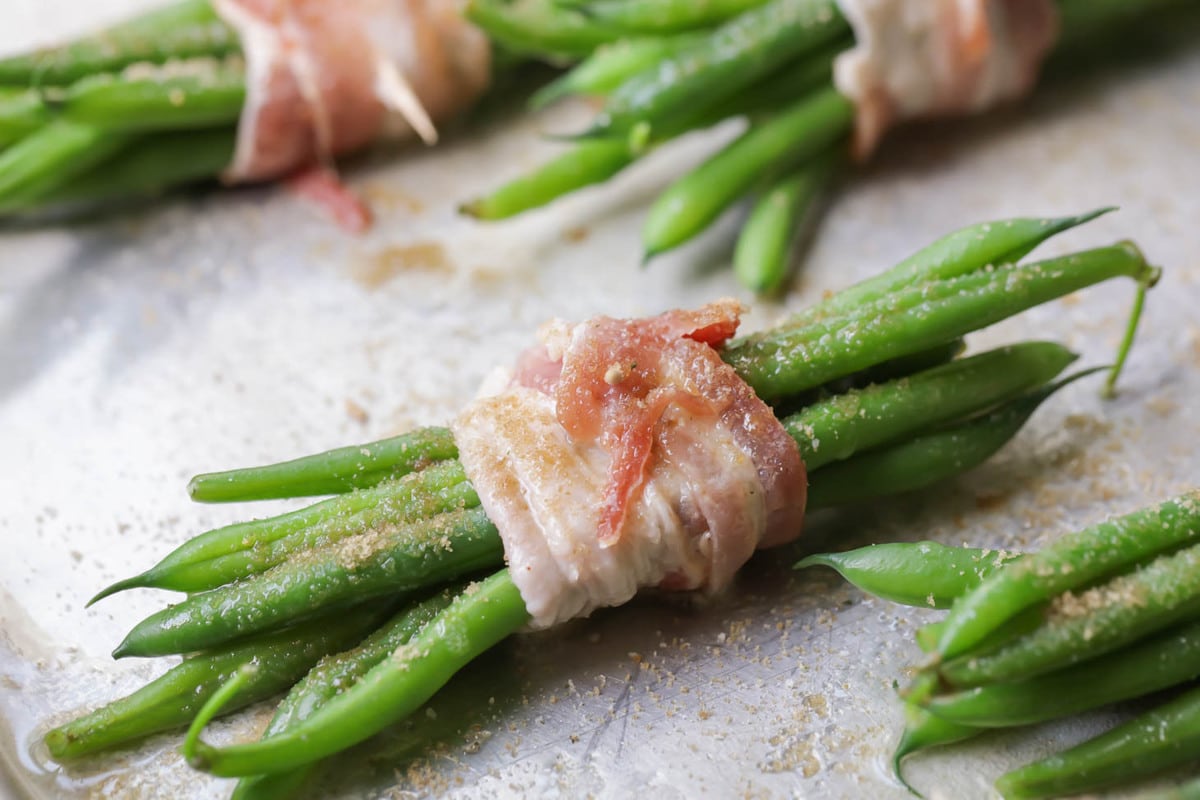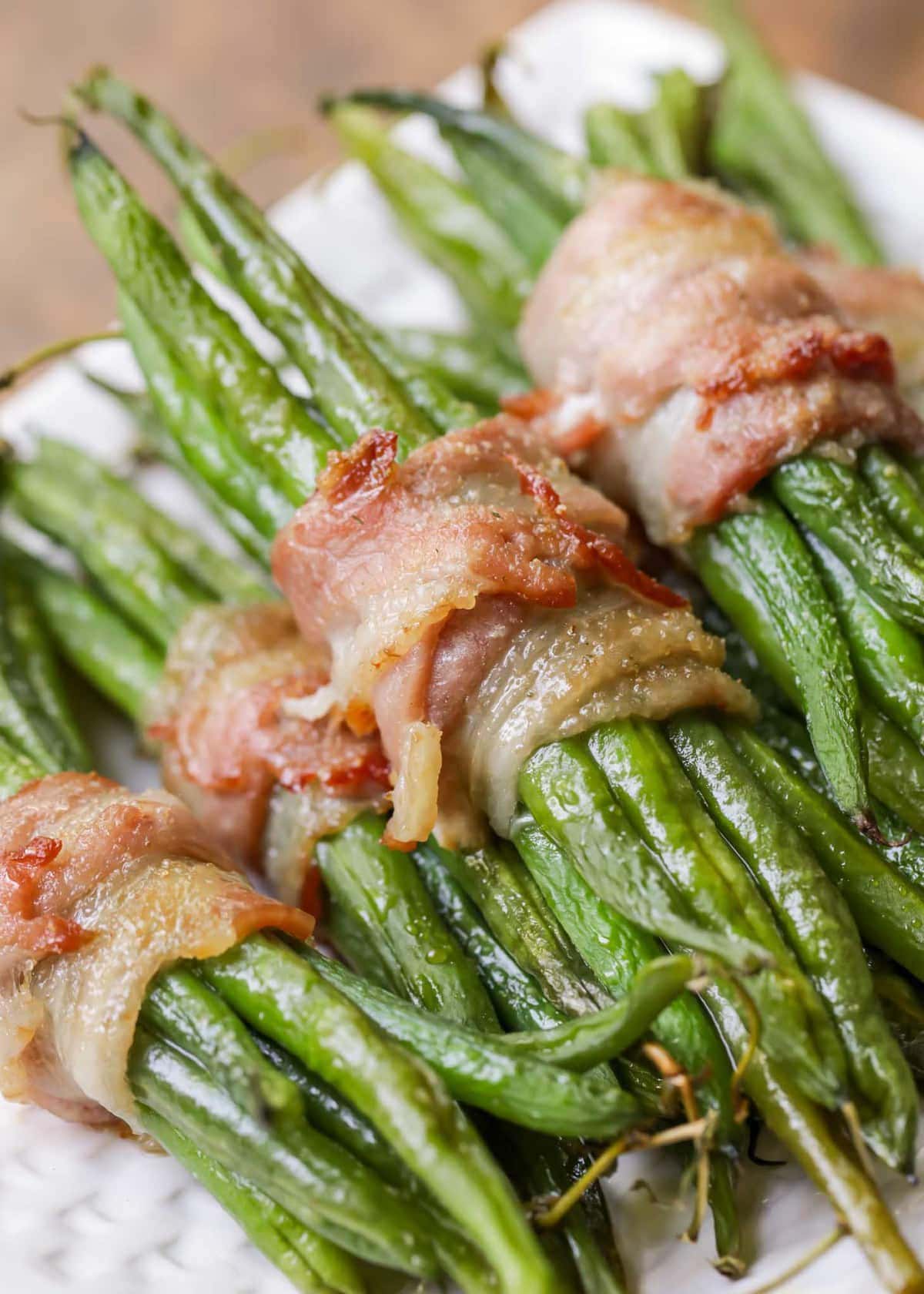 MY OTHER RECIPES
These green bean bundles are the perfect side to any meal, but would also be great for Thanksgiving or Christmas dinner. Try them out and let us know how you like them!
For more green bean recipes, check out:
How to make Green Bean Bundles:
Green Bean Bundles
AMAZING Green Bean Bundles wrapped in bacon and drizzled in butter, brown sugar and garlic salt - a delicious side dish!
Ingredients
2 pounds fresh green beans
6 strips bacon
4 TB butter, melted
3 TB brown sugar
garlic salt
Instructions
Steam green beans until tender.
Preheat oven to 350.
Gather 6 - 10 green beans into 6 bundles and wrap with 1 piece of bacon. Secure bacon with toothpick.
Place bundles on greased baking sheet. Sprinkle with garlic salt, melted butter and brown sugar.
Bake at 350 for 18 - 20 minutes.