Delicious Candied Sweet Potatoes – a simple and tasty side dish that will be a family favorite! Soft sweet potatoes mixed with butter, brown sugar, water, salt and pepper.
It's hard to deny these sweet and savory sweet potatoes glazed in butter and brown sugar. They're one of our go-to side dishes for holidays and get togethers and are simple and quick (similar to our candied carrots and glazed red potatoes).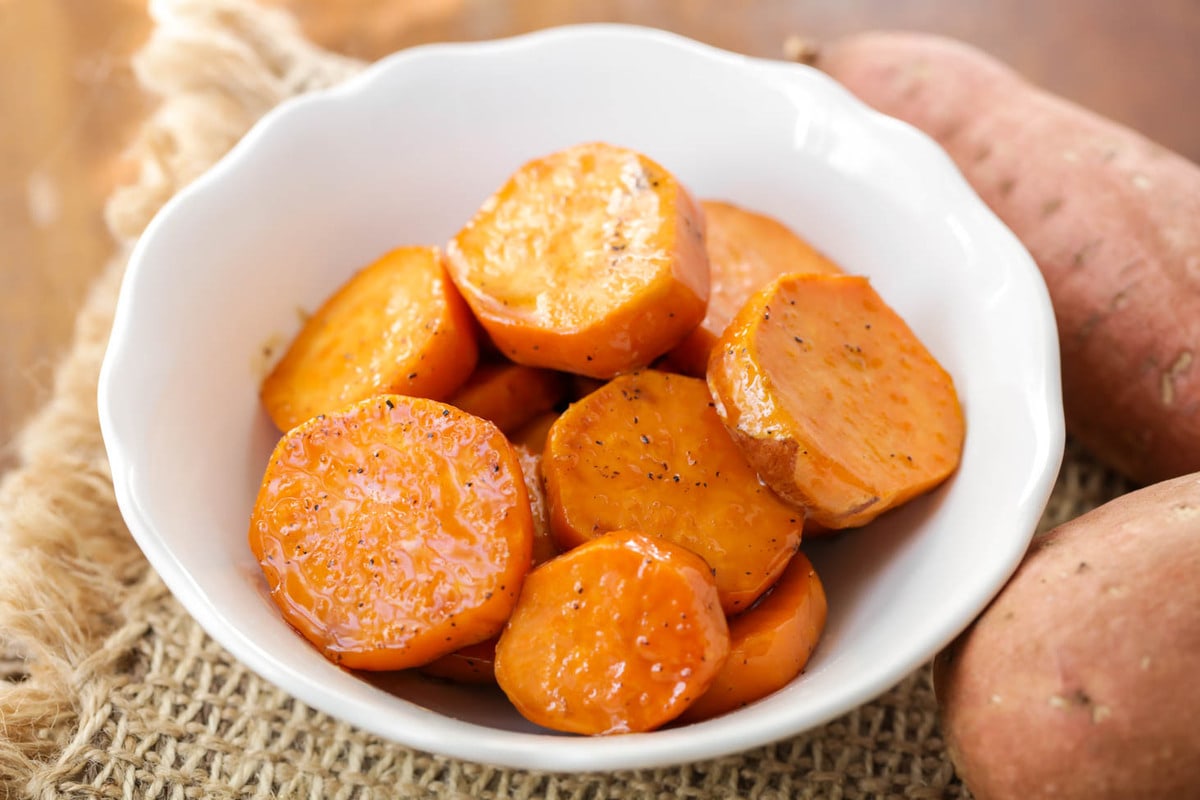 stove top candied sweet potatoes
Have I mentioned how I've recently become obsessed with Sweet Potatoes? It's more of a new found love, but now we are trying every sweet potato recipe we can, like Sweet Potato Cubes, Sweet Potato Soup and Twice Baked Sweet Potatoes. All so good!
With this new love for sweet potatoes, we wanted to candy then like we have with our Glazed Carrots. We are so glad we gave it a try because it is the best candied sweet potato recipe ever. It seriously takes them to a whole new level!
This side dish is simple and a great addition to any dinner recipe or holiday meal.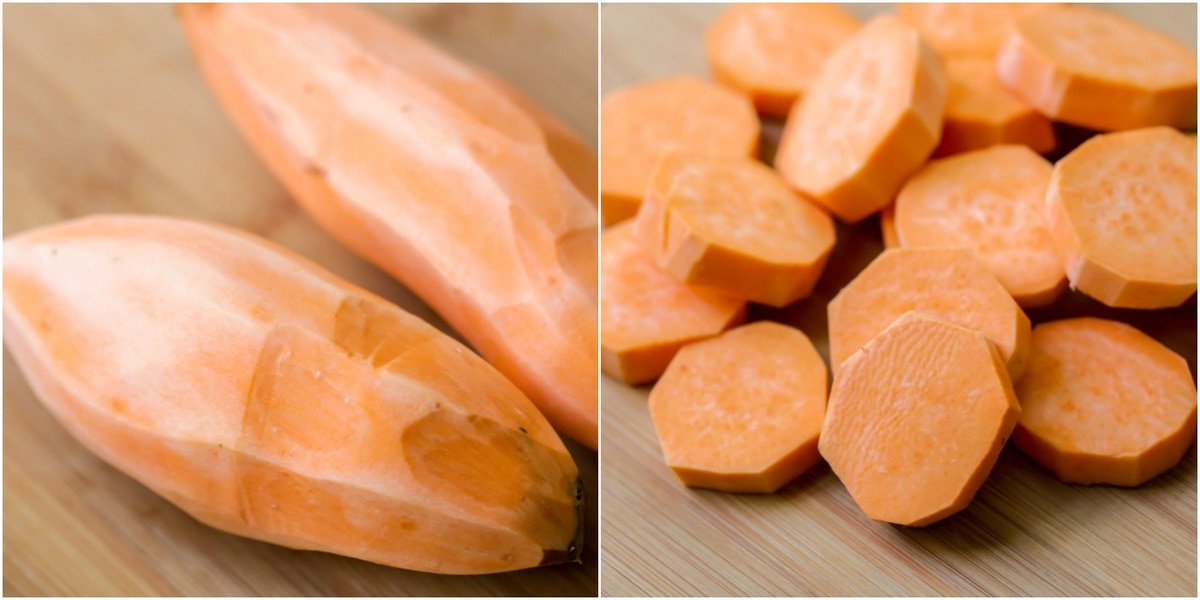 How to Make Candied Sweet Potatoes
Just a few ingredients are needed for this dish, including:
2-3 sweet potatoes, peeled and sliced into rounds
2-3 tbsp butter
⅓ cup brown sugar
½ cup water
salt & pepper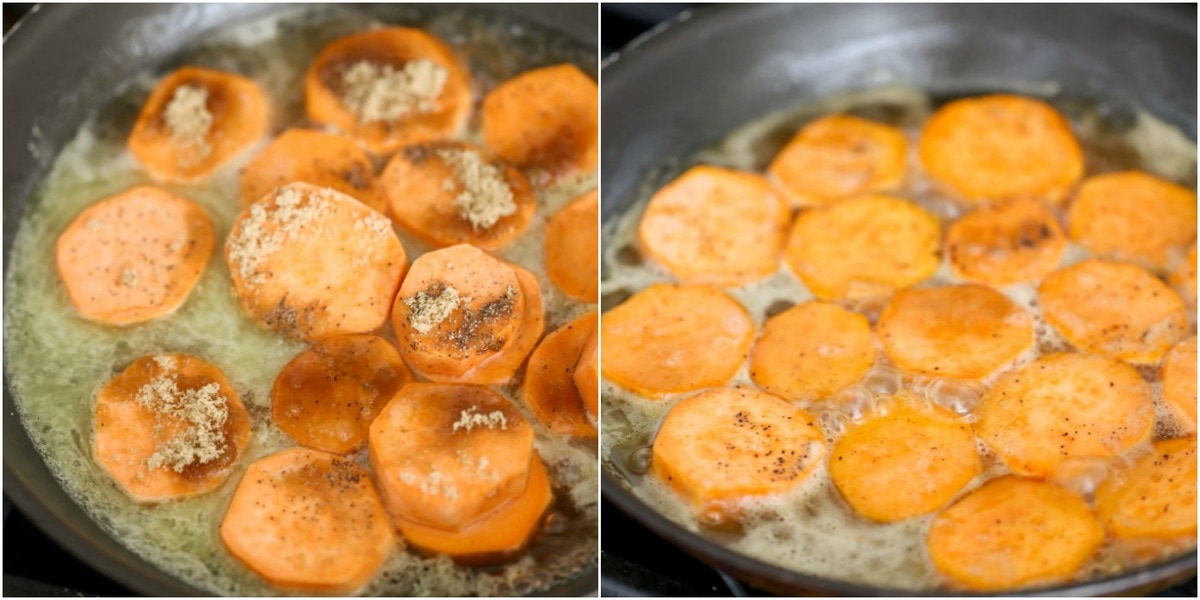 STORING + FREEZING glazed sweet potatoes
Place in an air-tight container and STORE in fridge for 3-4 days. Reheat in the microwave or you can also add back to a pot and reheat by adding a bit of butter and cooking until heated through.
If you're looking to FREEZE them, let cool completely and place in a freezer safe Ziploc bag for up to 2 months. Let thaw overnight in fridge and reheat on stove top with a little butter if needed or in the microwave.
For more sweet potato recipes: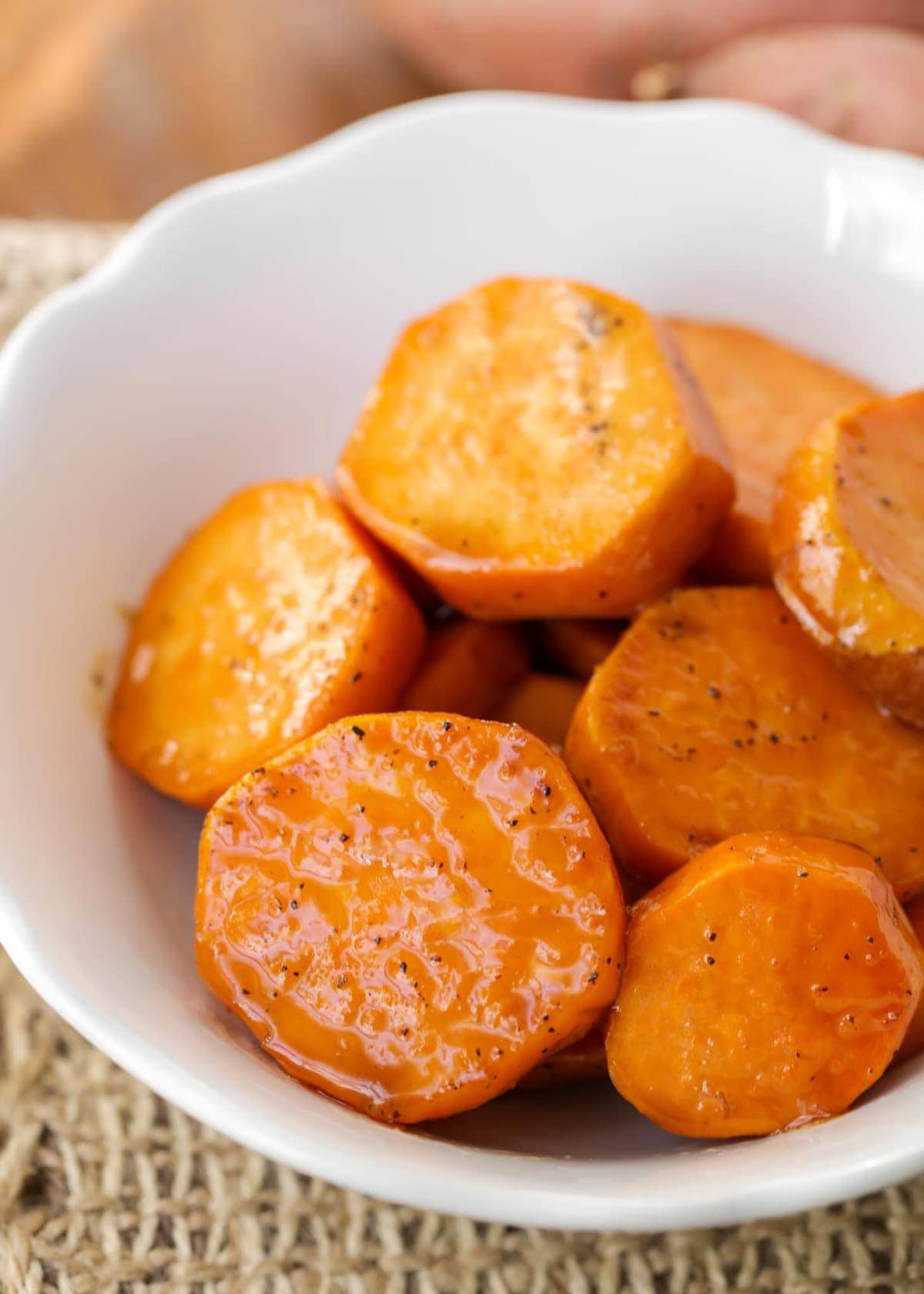 We love the sweet and salty combo that these glazed sweet potatoes provide. They're also quick and easy which merits them as one of our go-to side dish recipes. 😉
I know sweet potatoes are a fall-favorite veggie and if you'll be cooking with them, like us, then you'll want to try this delicious recipe. It would be a great side dish with any meal!
For more of our favorite veggie sides, try: