Eggs have so many nutritional benefits, and there are infinite ways to prepare them for breakfast! Check out this collection of breakfast egg recipes—classic egg breakfast foods, baked eggs, and bite sized egg recipes are all included!
More Collections: Quick Breakfast Ideas, Easy Breakfast Ideas, Breakfast Casseroles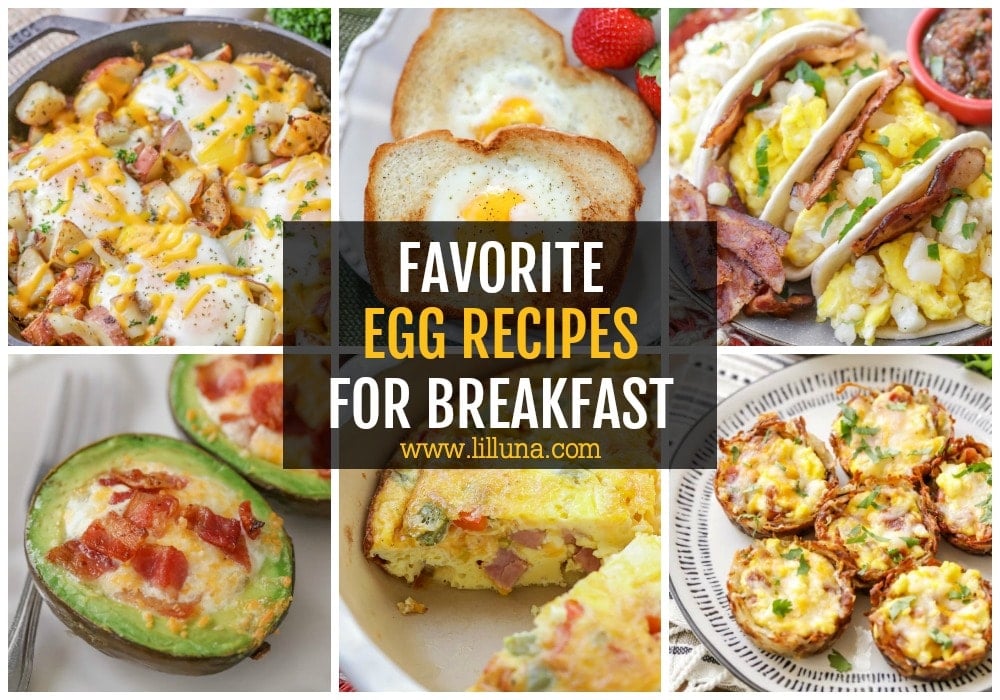 The Incredible Edible Egg
Eggs are designed to sustain life and include many needed nutritional elements. Not only are they full of nutrition, they are inexpensive, easy to prepare, versatile and pair well with so many other ingredients.
How to tell if your eggs are still good: Eggs are typically good even after the expiration date has passed. One super easy way to tell if your eggs are still good is the sink or float test:
Add 2 tbsp of salt in a glass with 2 cups of cold water. If the egg sinks it is OK to eat. If the egg floats, then it should be discarded.
TIPS to remember when cooking eggs:
Whisk right before pouring, otherwise the airy froth will simply disappear and you'll have to rewhisk.
Don't overcook
Add plenty of seasoning
easy egg recipes
We love eggs, and we are guessing you do too, why is why you are here. Some of our go-to's for preparing eggs – and don't fret – they're all easy!
egg casserole recipes
We love a good breakfast casserole, especially if it can be made ahead of time, so we've rounded up our favs that have eggs in them too. We have a huge variety to choose from based on choice of meat, seasonings and more.
Baked Eggs + Egg Cups
We have classic scrambled eggs and egg casseroles, but we also have some egg bakes and egg cups that can't be missed. There are a variety of these recipes and I promise they won't disappoint.
There's such a wide variety of egg recipes—ones that are quick and easy, ones that take a little more time (like the overnight casseroles), individual serving sizes, and recipes that are best for feeding a crowd.