Eggs have so many nutritional benefits, and there are infinite ways to prepare them for breakfast! Enjoy this collection of breakfast egg recipes—classic egg breakfast foods, baked eggs, and bite-sized egg recipes!
More Collections: Healthy Breakfast Ideas, Easy Breakfast Ideas, Breakfast Casseroles
The Incredible Edible Egg – why they are good for you
Eggs are designed to sustain life and include many needed nutritional elements. Not only are they full of nutrition, but they also are easy to prepare, versatile, pair well with other ingredients, and with so many flavor profiles!
Why are eggs good for you? Eggs are satisfying and keep you full longer. This means you're less likely to snack on empty calories. They are also one of the most nutritious single-food items you can eat.
A large whole egg contains 77 calories. The egg white has 6 grams of protein. The yolk has 5 grams of healthy fat.
The yolk is really the golden part of the egg not just in color, but in nutritional value. Not only does it have healthy fat, but it also has vitamin B12, Vitamin B2, Vitamin A, and Vitamin B5, as well as smaller amounts of vitamins and minerals like calcium, iron, potassium, zinc, manganese, vitamin E, folate, and essential amino acids.
How hens are raised does impact the overall nutritional value of the egg. The best eggs come from hens that are pasteurized (allowed to roam outside their cages eating plants, insects, and commercial feed) or are omega-3 enriched (hens may or may not have outside access, but commercial feed has been enriched with omega-3 sources).
The color of the eggs shell doesn't affect the nutritional value of the egg.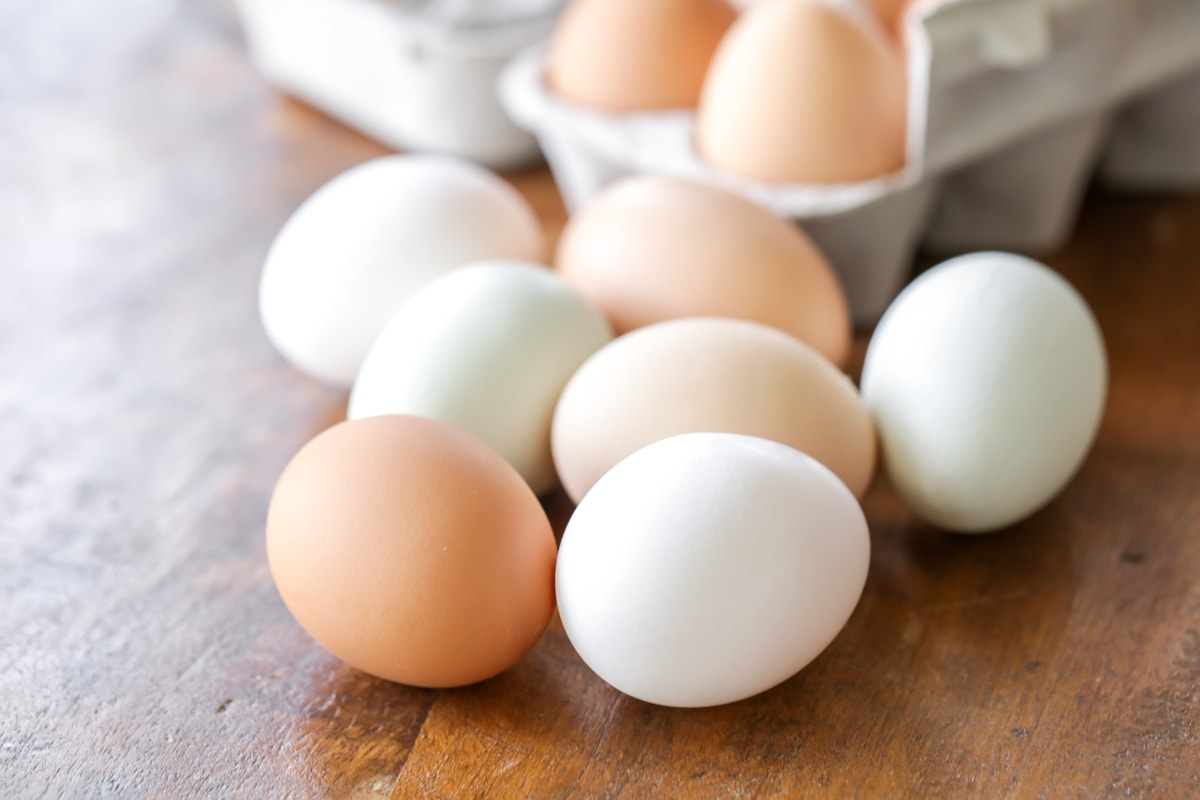 Egg packed recipes
Which recipes call for a lot of eggs? Many egg recipes only call for 1-2 eggs in order to make the recipe. Over easy, sunny side up, boiled, poached, a fried egg or a breakfast sandwich only requires 1 egg.
Scrambled eggs typically need at least 2, but can be made with more. Omelets and Quiches use 2-3 eggs per serving/recipe.
Other recipes require several eggs like Frittatas (about 6 eggs) and Oven Baked Eggs (about 12 eggs for a 9×13 pan), or a large batch of French Toast.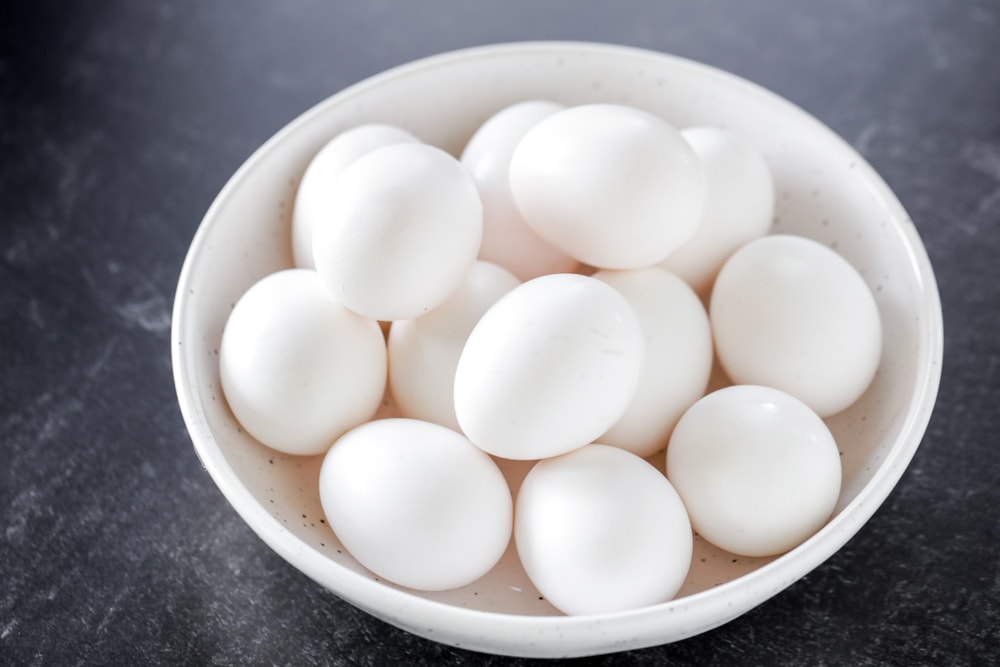 Egg Tips
How to tell if your eggs are still good: Eggs are typically good, even after the expiration date has passed. One super easy way to tell if your eggs are still good is the sink or float test:
Add 2 tbsp of salt in a glass with 2 cups of cold water. If the egg sinks it is OK to eat. If the egg floats, then it should be discarded.
Tips to remember when cooking egg recipes:
Whisk right before pouring, or the airy froth will simply disappear and you'll have to re-whisk.
Don't overcook.
Add plenty of seasoning.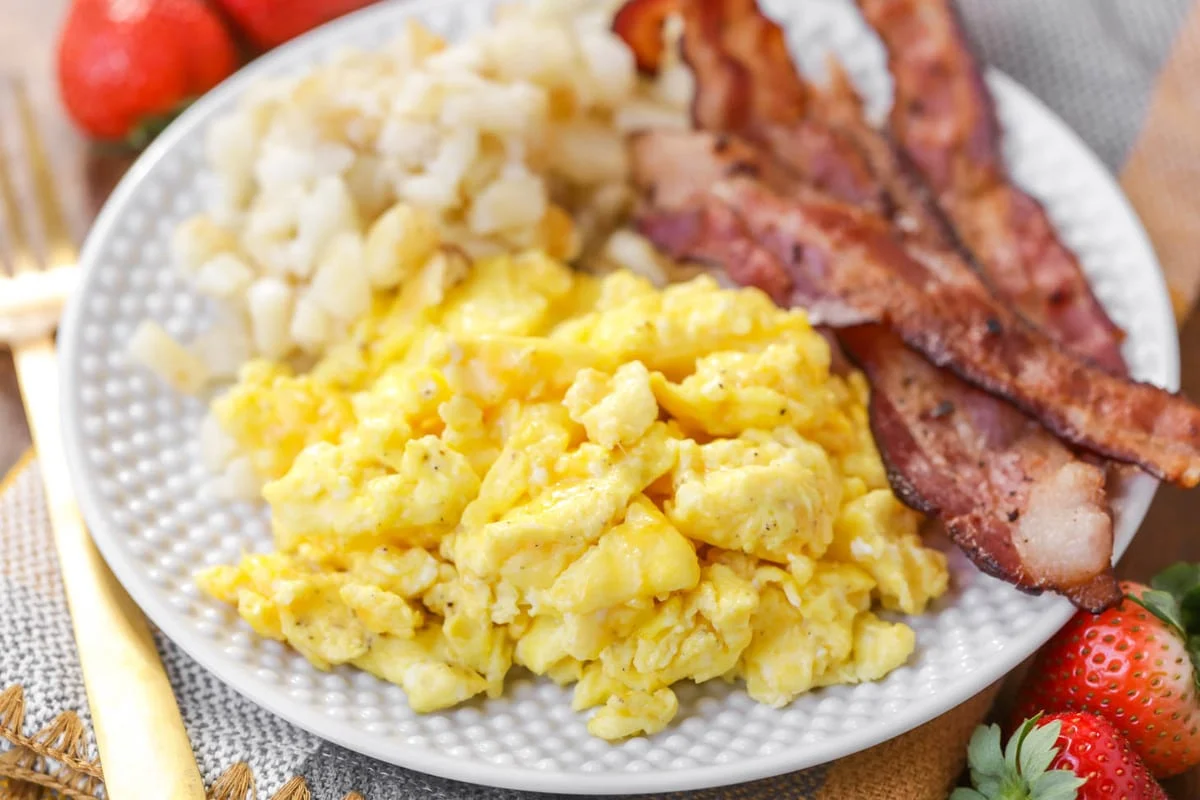 different ways to cook eggs
Eggs are a wonderful breakfast food. They pair well alongside many other dishes or they can stand alone as a main dish. They can also be prepared in many different ways.
Here are 10 popular methods:
Scrambled Eggs – whisk the egg and pour it into a nonstick skillet over medium-low heat. Flip and cut eggs until done. I like adding cheddar cheese to my scrambled eggs.
Hard-boiled – Hard boiling your egg means the yolk is cooked through. This takes about 8-12 minutes.
Soft boil – Soft boiling means the egg whites are partially cooked, like a custard, and the yolk is warm and runny. This only takes 4-5 minutes of boiling.
Omelet – Whisk the egg and pour it into a warm pan. Allow the bottom to cook enough to fold it in half. Often savory ingredients like chives, cheese, crumbled bacon, or sausage are added before folding. Traditionally, each omelet is a single serving, but I cut them in half for my younger kids.
Over easy – Don't whisk the egg, instead crack the egg into the pan and cook. When done, flip and cook the other side. The whites will cook and the yolk will be warm and runny.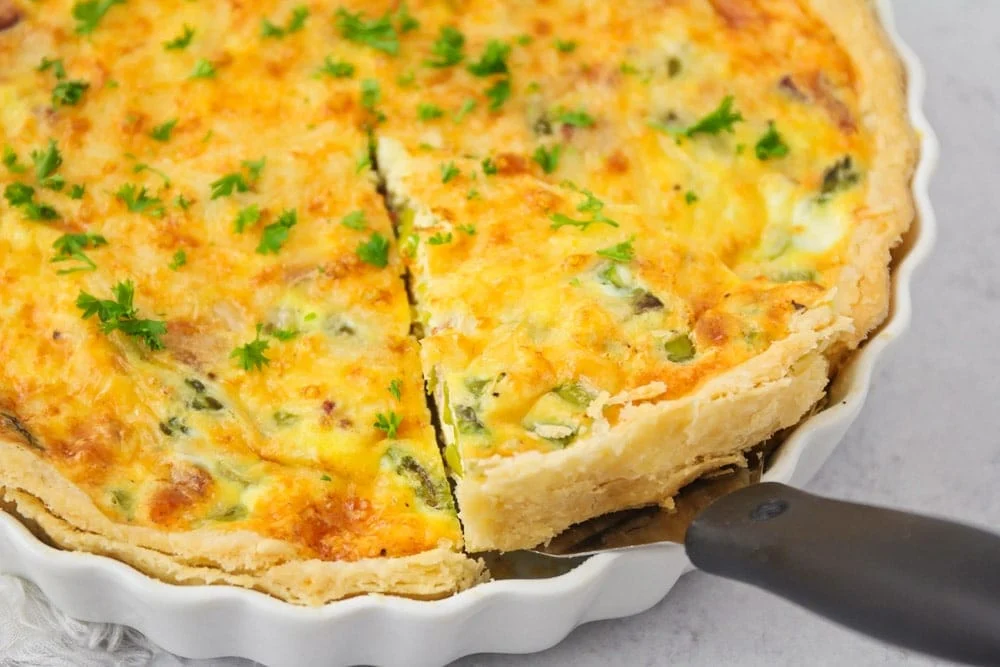 Sunny side up – Is a classic egg recipe. Crack an egg into a pan and only cook one side.
Poached egg – Bring water to a boil and then reduce to a simmer. Crack an egg into the water and let it cook.
Baked egg – Whisk several eggs together and pour them into a pan. The egg mixture can be baked alone or have savory items added like bacon, cheese, and fresh herbs.
Frittata is similar to an omelet but the additional ingredients are mixed in with the eggs instead of just being folded into the middle. Each frittata is cooked in a skillet in one large piece. Once cooked it is cut and can typically serve several people.
Quiche is a mixture of eggs, dairy, and other savory ingredients which are then poured into a shallow pie crust and baked in the oven.
---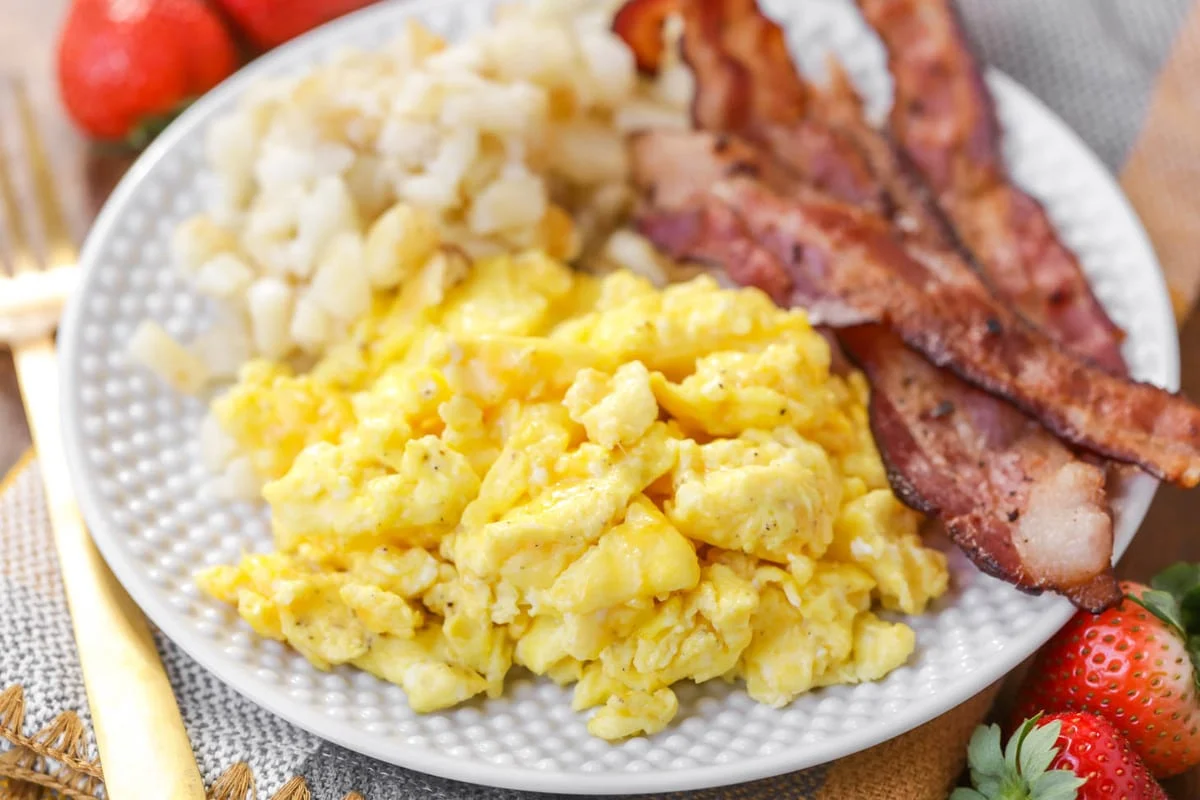 easy egg recipes
We love breakfast ideas with eggs and are guessing you do too, which is why you are here.
Here are some of our go-to's for preparing eggs – and don't worry – they're all easy!
Scrambled Eggs – Easy and delicious scrambled eggs never go out of style! This recipe is fluffy, flavorful and absolutely perfect every time. Perfect on a toasted English Muffin.
Toad in the Hole – Toad in a hole is toasted bread with an egg cooked into the middle. It's a simple breakfast classic, perfect for any morning. It tastes delicious!
Favorite Eggs and Potatoes – Delicious Eggs & Potatoes are made in the skillet and finished in the oven. This flavorful recipe is perfect any morning or special day.
Breakfast Tacos – These Breakfast Tacos will become your morning mealtime hero! Eggs, bacon, cheese, and hash browns all stuffed in a soft mini tortilla!
Sweet Potato Breakfast – Whip up this easy sweet potato breakfast for a filling and healthy meal! You're going to enjoy every flavorful bite of this colorful breakfast.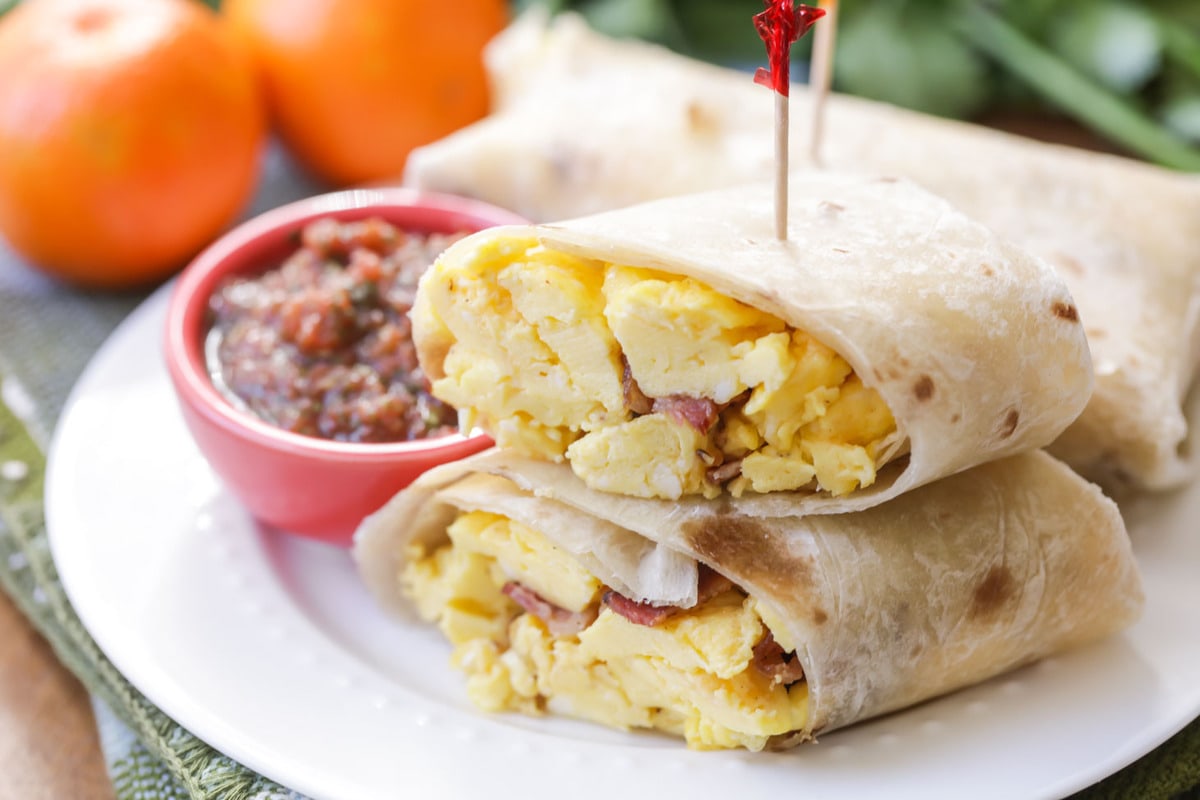 Breakfast Burrito – Delicious breakfast burritos are the perfect on-the-go breakfast! Load them with all your favorite fixings.
Avocado Eggs – Avocado Bacon and Eggs – one of our favorite breakfast recipes. They're topped with cheese and so delicious!
Instant Pot Hard Boiled Eggs – Perfect Hard Boiled Eggs in the Instant Pot. It takes a few simple steps and minimal time for perfect eggs – perfect for Easter, a healthy snack or even for making deviled eggs.
Chorizo and Eggs – Spicy and rich chorizo and eggs makes the yummiest breakfast to start your day! Serve them with tortillas or use it in breakfast burritos and tacos.
Eggs Benedict – Eggs Benedict is a rich and bold breakfast that is great for lazy weekend mornings, brunch, or holidays! Crispy bacon, flavorful eggs, and smooth hollandaise sauce make for one delicious bite.
Huevos Rancheros – Huevos rancheros is a classic spicy Mexican dish that turns eggs and beans into a savory breakfast tostada.
Chilaquiles – Add a little spice to your breakfast with saucy Mexican chilaquiles topped with a creamy fried egg and your favorite garnishes.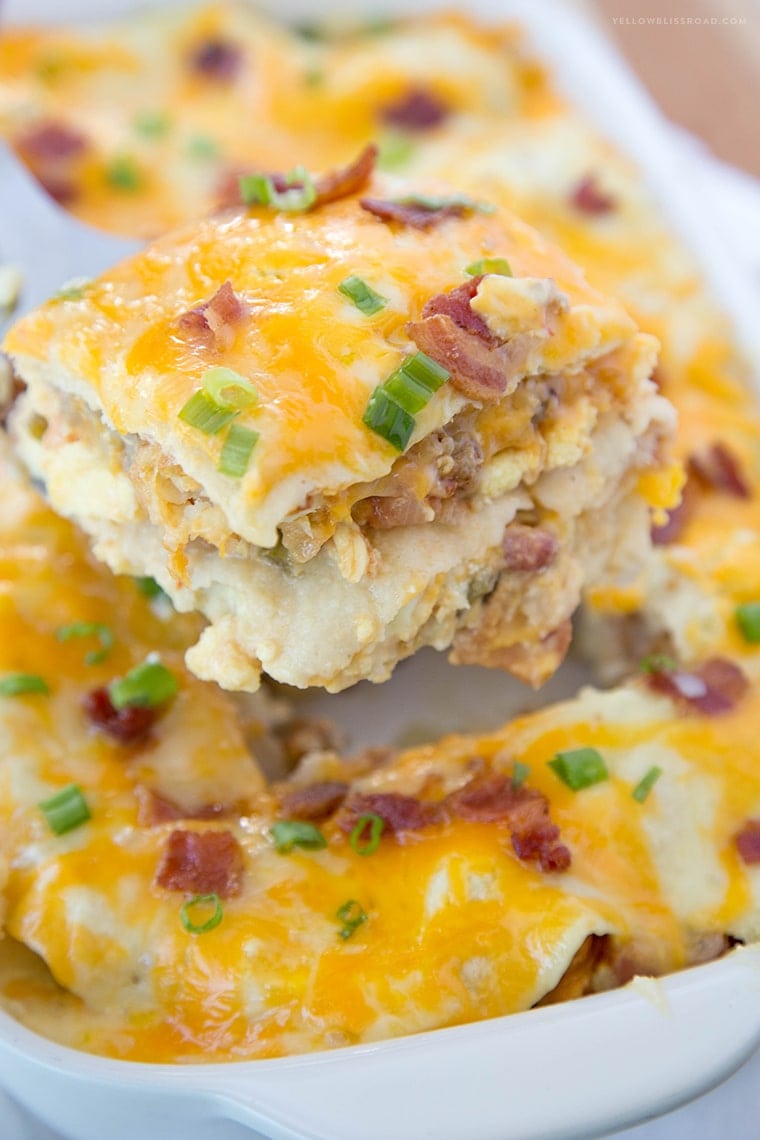 egg casserole recipes
We love a good breakfast casserole, especially if it can be made ahead of time. We've rounded up our favs that have eggs in them too. We have a huge variety to choose from based on choice of meat, seasonings and more.
Breakfast Enchilada Casserole – This Breakfast Enchilada Casserole is everything you love about enchiladas and breakfast casseroles in one recipe! Corn tortillas, eggs, sausage, bacon, green chili sauce, sour cream, and lots of cheese!! Definitely a crowd pleaser!
Biscuit Egg Casserole – A delicious Biscuit Egg Casserole recipe filled with biscuits, cheese, eggs and sausage, and takes only minutes to throw together! This breakfast casserole is a family favorite for weekends and holidays!
Cheesy Hash Brown Breakfast Casserole – Bacon, egg, and hashbrown casserole is one of our all time favorite savory breakfast dishes! It feeds a crowd, and takes minutes to whip up.
Eggs Benedict Casserole – Eggs Benedict Casserole – the perfect breakfast dish made with English muffins, Canadian bacon, eggs and It's delicious!!
Baked Eggs – Baked eggs are your new breakfast best friend! It takes only minutes to whip up, and it comes out perfectly cheesy and delicious every time.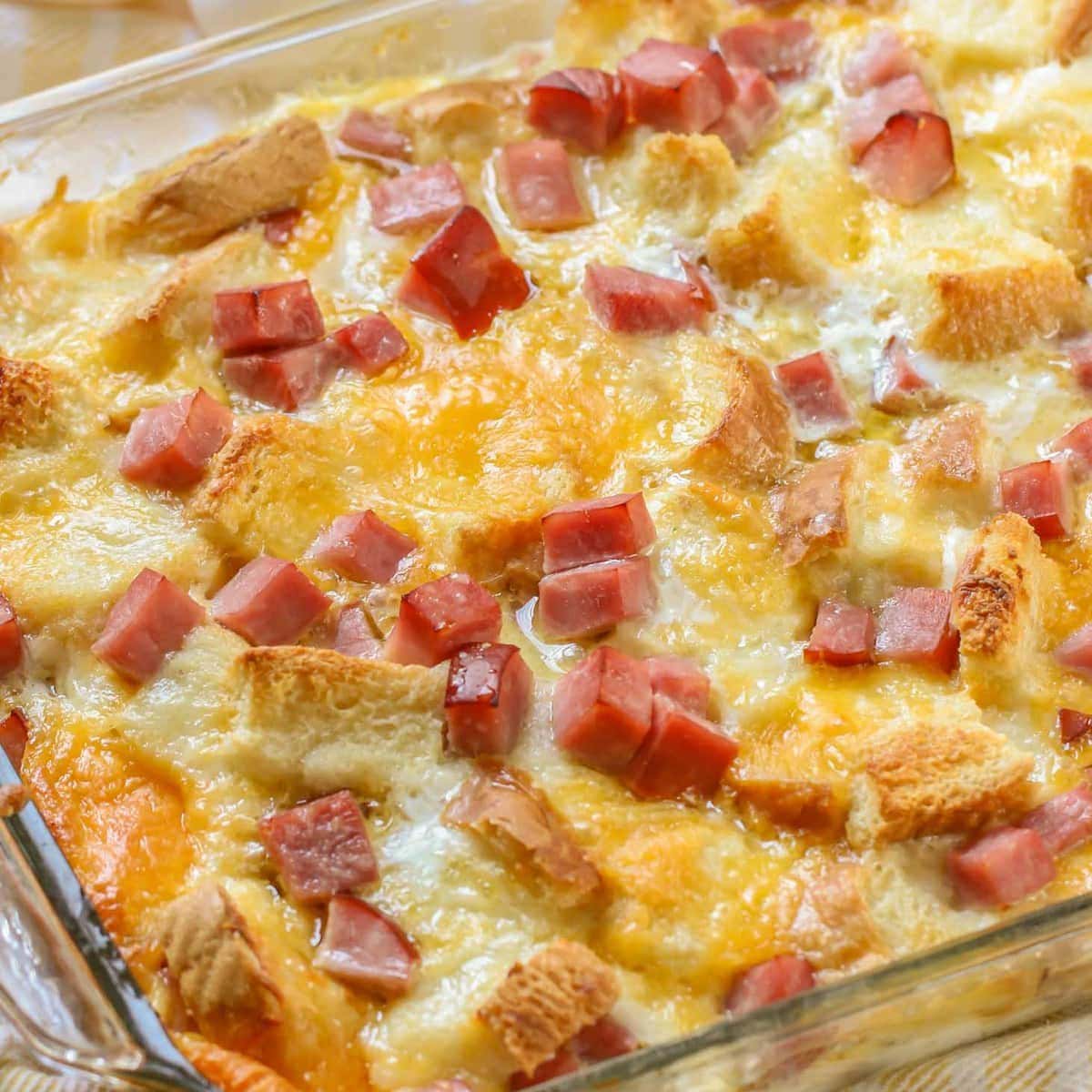 Baked Egg recipes + Egg Cups
We have classic scrambled eggs and egg casseroles, but we also have some egg bakes and egg cups that can't be missed. Easily adjust the tastes to your favorites!
Breakfast Strata – This breakfast strata is great for brunches, holidays, or a yummy family breakfast!! With buttery layers of bread, ham, cheese, and egg, this Strata recipe is guaranteed to please any crowd!
Baked Denver Omelet – This thick and delicious Denver omelet is stuffed with melty cheese, ham, mushrooms, onions, and bell pepper! It's baked to perfection.
Spinach Quiche – Hot and cheesy spinach quiche with a buttery crust is the perfect start to your morning. This is a wonderful breakfast dish for any sized crowd. Everyone will love it!
Ham and Cheese Quiche – A super easy ham and cheese quiche recipe to whip up for breakfast! Grab some store-bought pie crust dough and get started on this tasty breakfast meal everyone is going to enjoy.
Bacon and Cheese Quiche – Bacon and Cheese Quiche is the perfect hot breakfast to share with a crowd. It's filling, savory, and full of delicious flavors.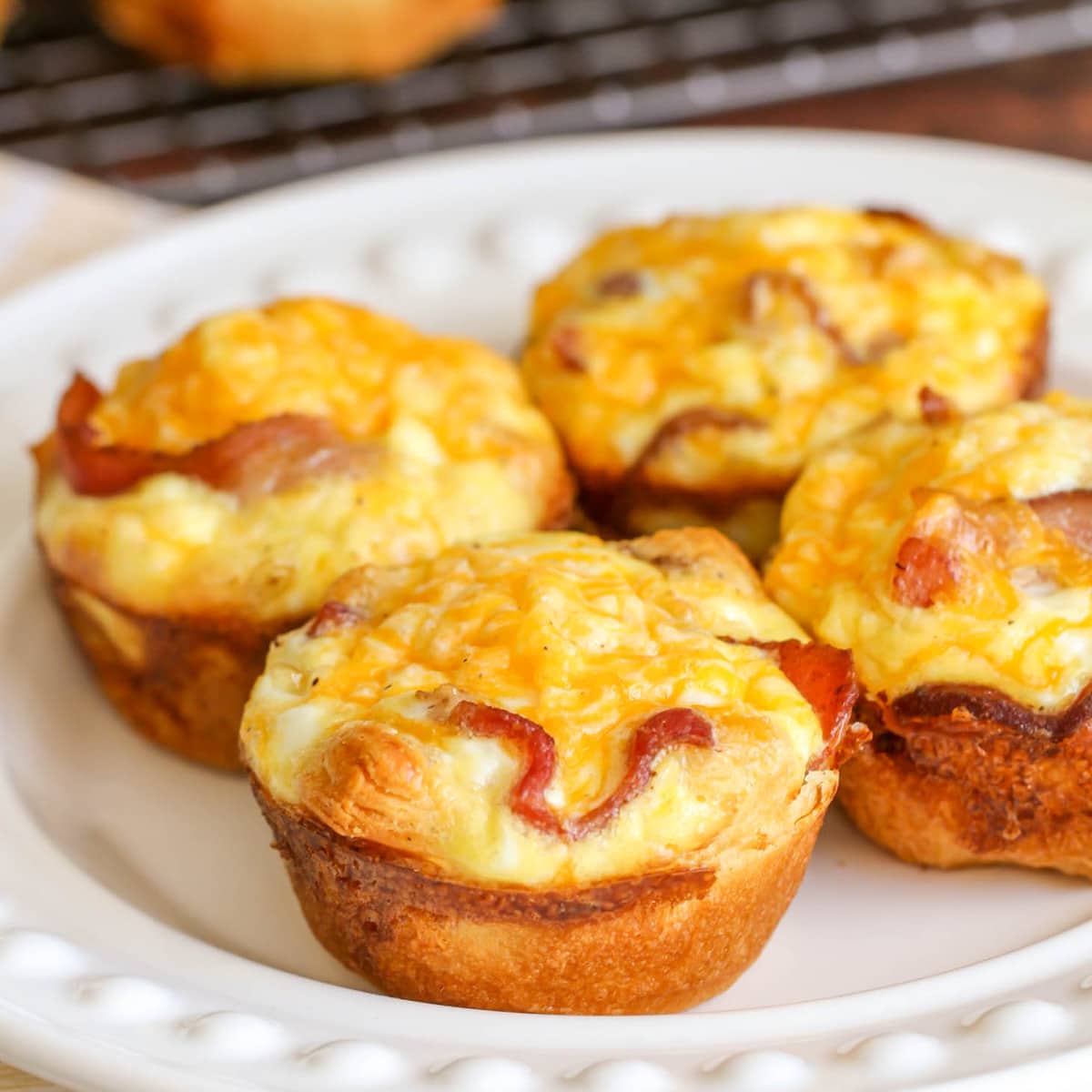 Breakfast Egg Cups – Deliciously cheesy Breakfast Egg Cups have a crispy crescent roll bottom layered with eggs, bacon and cheese on top!
German Pancakes – These light, fluffy, eggy German Pancakes have become a family favorite breakfast recipe! They're EASY to make, requiring only 5 simple ingredients that are kitchen staples.
Healthy Egg Muffins – These Healthy Egg Muffins are super simple and delicious! Add cheese, meat and veggies like tomatoes to make these tasty breakfast muffins or customize them with your favorite ingredients. They're not only great for breakfast but also for snacks and lunch!
Asparagus Quiche – This simple asparagus quiche is loaded up with eggs, asparagus, and cheese. It's terrific for a brunch spread or weeknight meal.
Hash Brown Egg Cups – Hash brown egg cups are a creative and yummy way to combine two tasty breakfast foods into one. These are perfect for a breakfast gathering with friends and family.
---
The Complete List
Here are the picture cards of ALL the yummy Breakfast Egg Recipes listed above.
The incredible edible egg is perfect for any time of the day – breakfast, lunch or dinner. With so many tasty recipes to choose from, you'll never get tired! 😉
---
Make sure to check out all of our Breakfast Recipes.
There's such a wide variety of egg recipes—ones that are quick and easy, ones that take a little more time (like the overnight casseroles), individual serving sizes, and recipes that are best for feeding a crowd.
More Collections: Easy Breakfast Ideas, Breakfast Pastry Recipes, Breakfast For Dinner