Breakfast is known as the most important meal of the day, and with good reason. These healthy breakfast ideas can kick start your day and give you the much needed energy to conquer!
More Collections: Egg Breakfast Recipes, Brunch Recipes, Breakfast Casseroles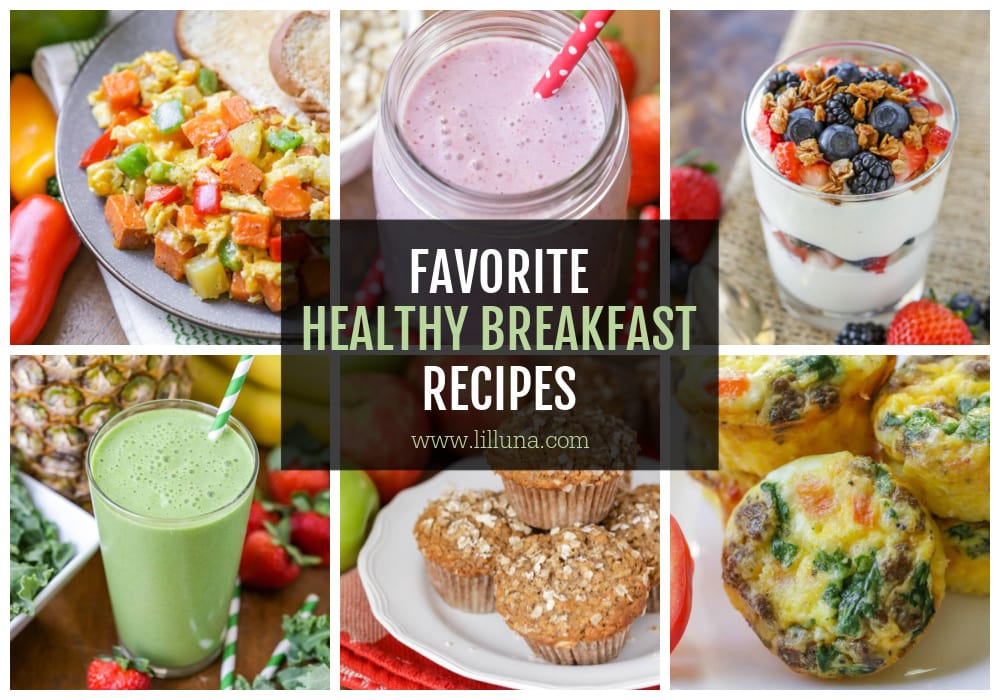 Start the Day Off Right!
You've all heard the saying "Breakfast is the most important meal of the day". I totally agree!
Whether you eat breakfast at 8 am or Noon, the first thing you put into your body can make or break how your body functions.
That's not to say I always follow the advice. I admit my kids do eat bowls of cold cereal, but I do try to have healthy breakfast recipes more often than not. 😉
I've compiled a list of my favorite healthy breakfast ideas, but first some tips.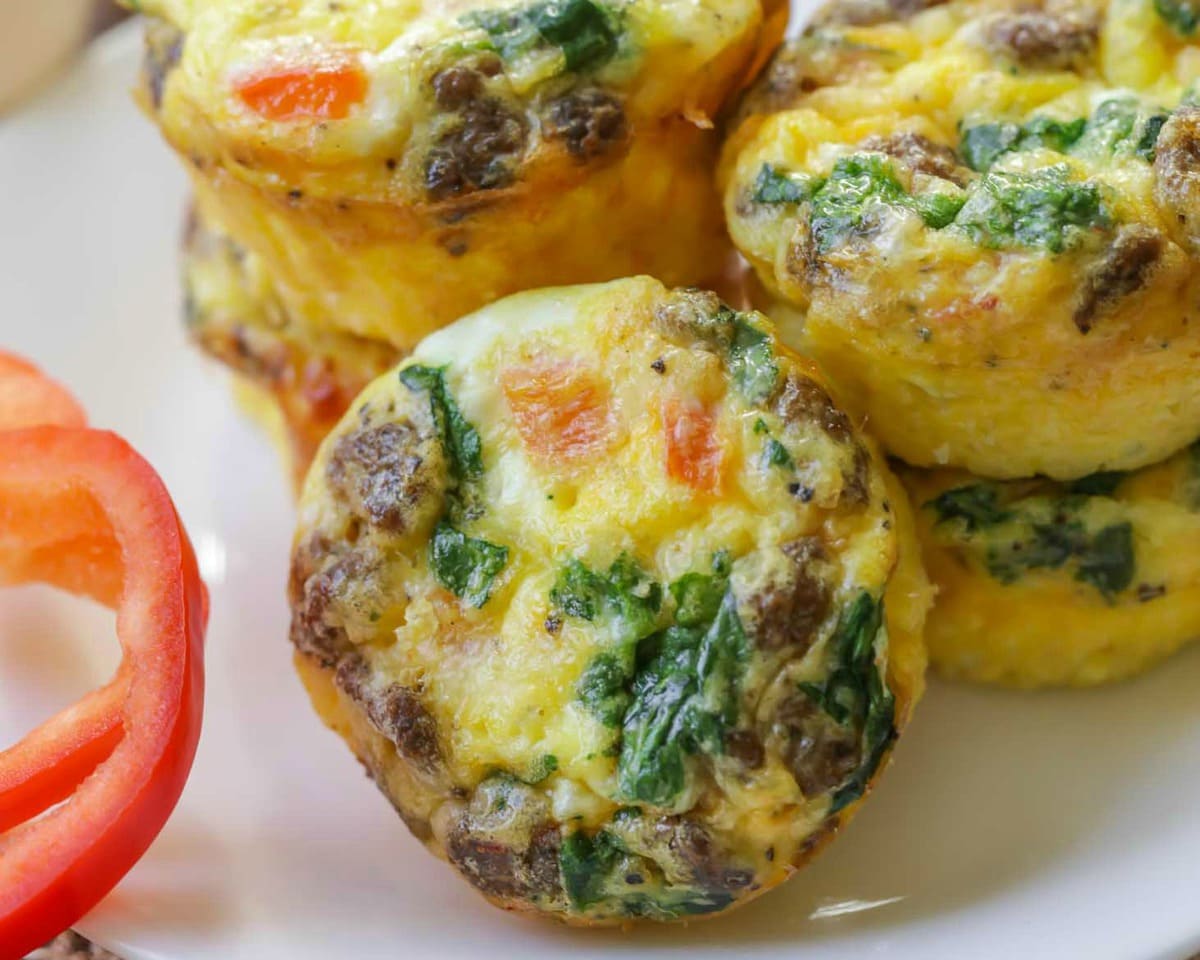 Making Breakfast Healthy
Here are a few ideas to help you make your first meal healthy:
Plan a Menu: When you have already decided what to eat you don't make last minute unhealthy hungry choices. You can also be sure to add all the needed ingredients to your shopping list. You can't eat what you don't have.
Keep it simple: Don't feel like you have to make a fancy four course breakfast. You can offer a filling, balanced breakfast with just one or two dishes. If you really love a large breakfast, pick Saturday or Sunday morning to make something more fancy. You can even serve a larger breakfast for dinner.
Prep ahead of time: If you like serving cut fruit for breakfast, then prep enough to last for a few days. Many other recipes can be made ahead and stored in the fridge, freezer or on the counter. All you have to do is reheat if it's even needed.
Need something quick? Grab and go breakfast recipes can still be healthy! Some of my favorite healthy items to prep ahead for easy on-the-go breakfasts are protein bites and egg muffins. Recipes included below!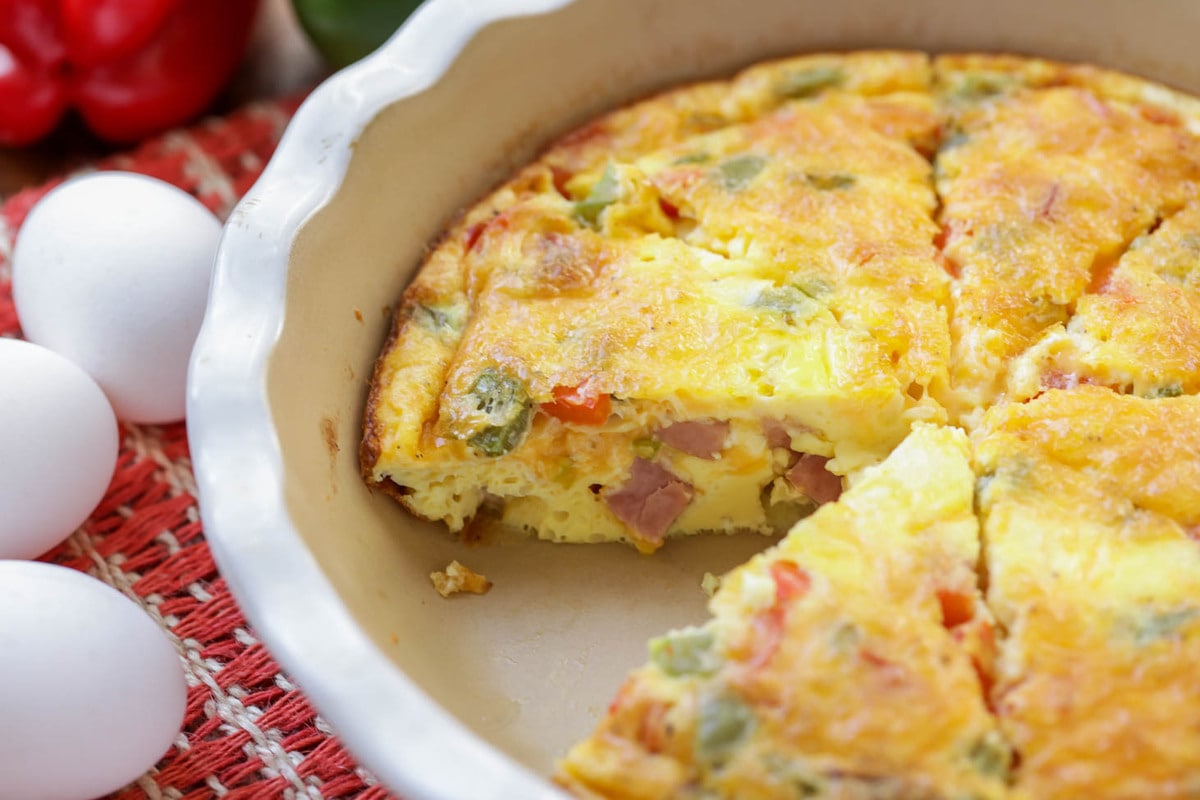 What breakfast items are naturally healthy?
Eggs are one of the single most healthy foods out there and are perfect for breakfast. They contain protein, healthy fat and a myriad of vitamins our bodies need.
Whole grains are healthier than processed ones. Incorporate them into your waffles and pancakes. Use whole grain bread for toast and French Toast.
Fruit has naturally occurring sugar and sweetens up any meal. They can be served on their own or added to parfaits, smoothies and on top of pancakes and other similar dishes.
Bacon and Sausage are great for breakfast because they help you feel full longer and provide a steady amount of energy.
A side of vegetables isn't typically associated with breakfast, but they are delicious when incorporated in egg dishes or potato dishes.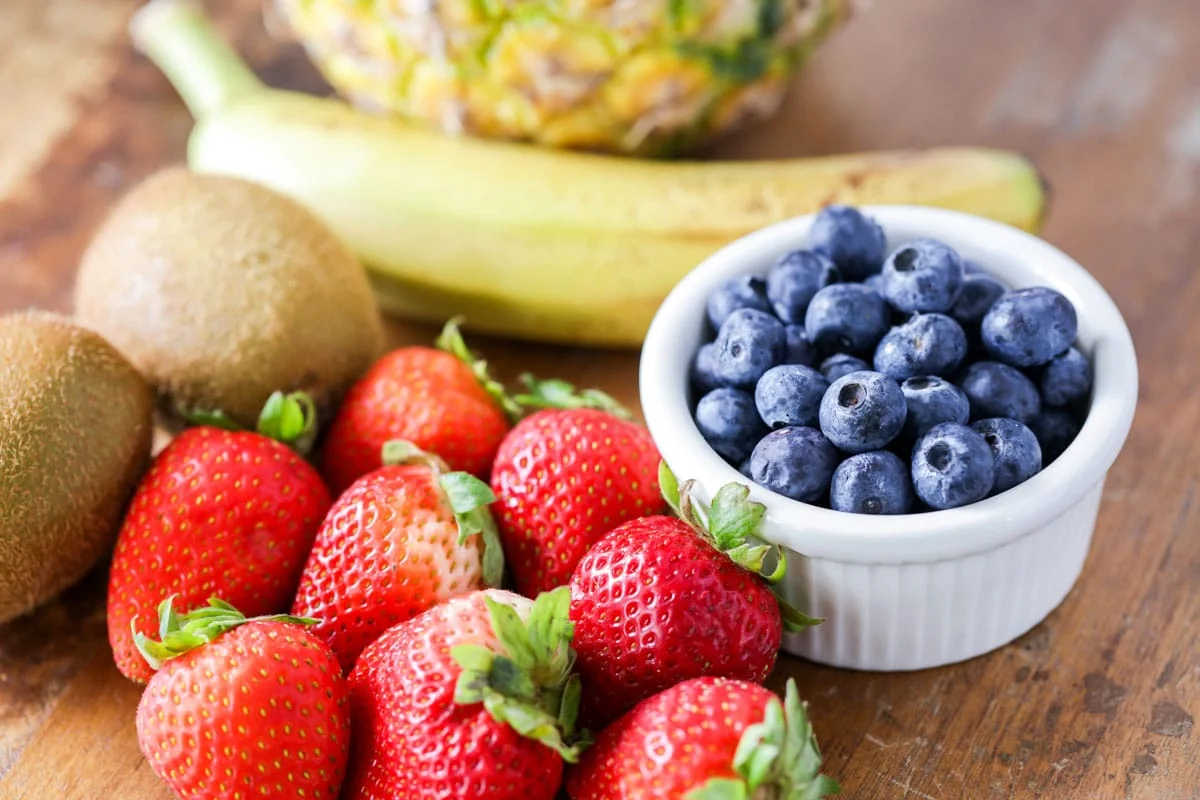 What ingredients can you add to make breakfast healthier?
There are many ingredients out there that you can easily add to your favorite dishes to increase their nutritional value. You can add them to pancake and waffle batter, in smoothies, in egg dishes and more. Here are a few of my favorites:
Nutritional Yeast
Protein Powder
Collagen
Chopped Nuts
Nut butters (peanut butter, almond butter, etc.)
Ground Flaxseed
Chia Seeds
Greek Yogurt
Almond Milk
Vegetables
Berries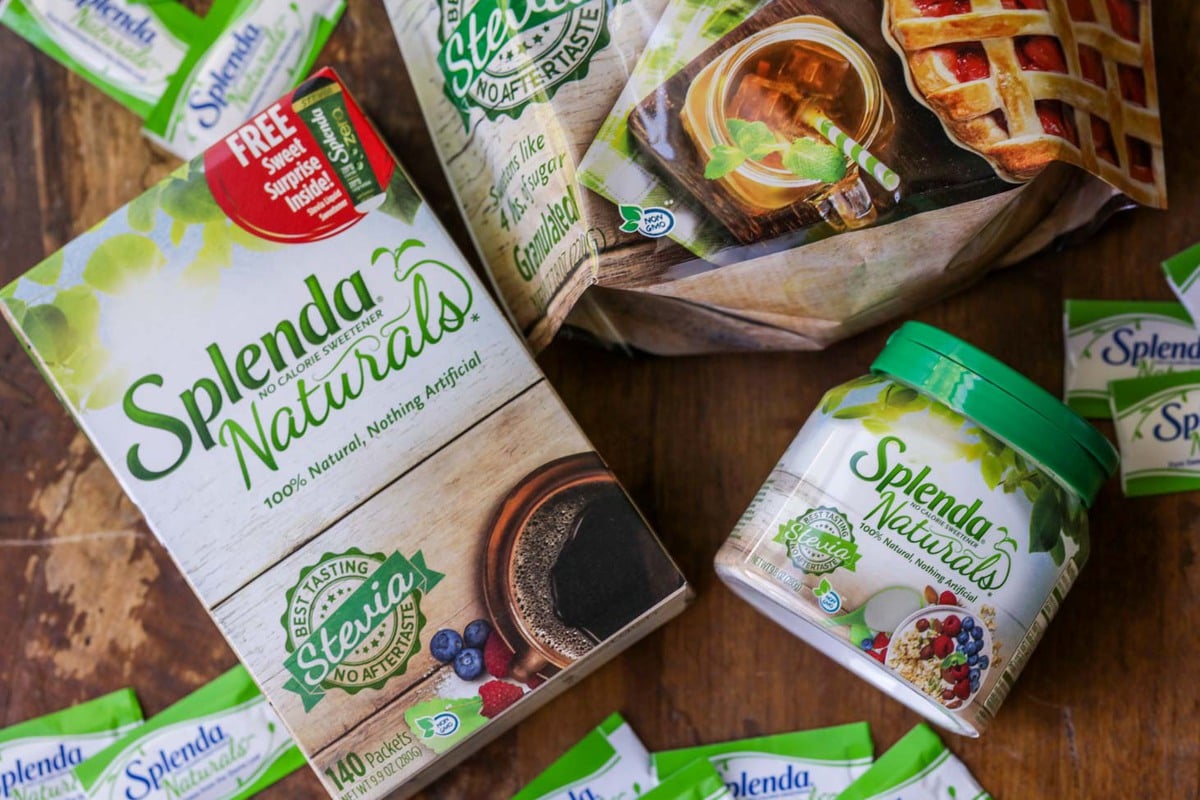 Sweeten it up
Sometimes healthy foods don't go over well with the little ones, and even some grown ups, but adding the wrong types of sweetener can quickly turn a recipe from healthy to unhealthy.
You might be tempted to add sugary syrup on top of your protein pancake or a tsp of white sugar to a smoothie, but here are a few healthy ways to sweeten a dish instead:
Ripe bananas
Coconut or Pure Maple Syrup
Raw Honey
Unsweetened Applesauce
Unsweetened Dried Fruits
Sugar Substitute like Stevia
---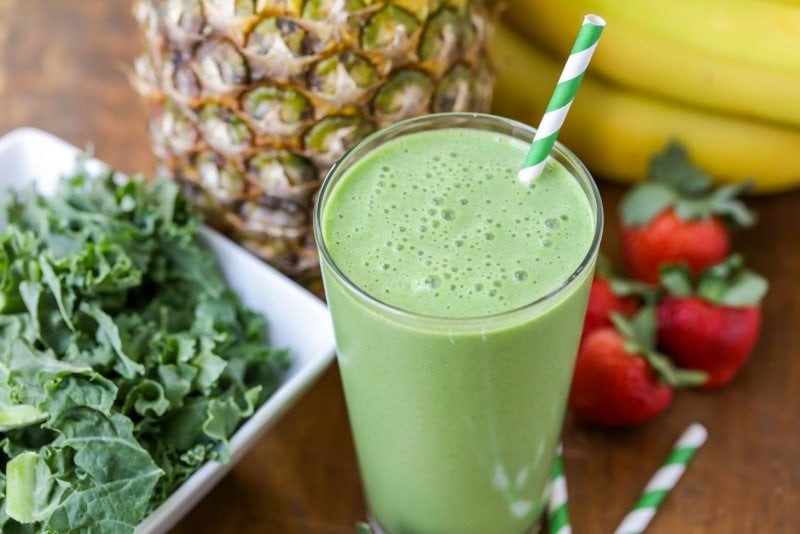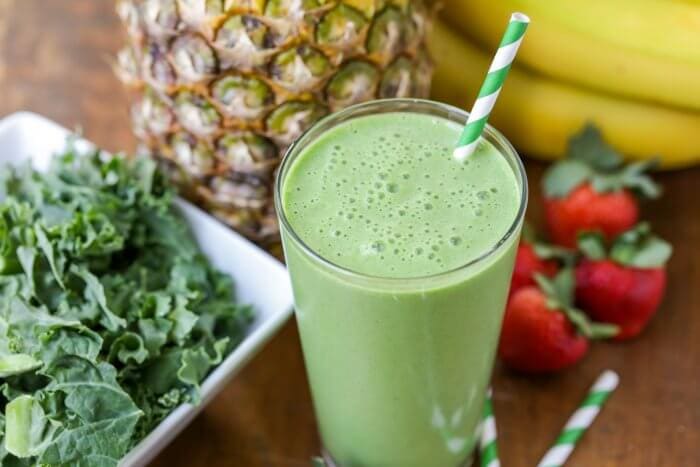 Easy Healthy Breakfast Ideas
One of the easiest breakfasts you could make are smoothies.
All you have to do is throw ingredients in the blender and blend! Smoothies are great because you can control exactly what you put inside and how much. From produce to protein powder, you can create a healthy shake that tastes great.
Of course, smoothies aren't the only easy healthy breakfast! I love making a batch of protein bites or healthy pancakes and keeping them in the fridge or freezer for quick and easy breakfast throughout the week.
Overnight oats, baked oatmeal, avocado toast are also some of my go to easy breakfast ideas.
Kale Smoothie – Let's lighten things up with this fresh kale smoothie! It's packed with delicious healthy ingredients that will make you feel energized all day long.
Strawberry Banana Smoothie – This Strawberry Banana Smoothie is delicious and made with ingredients you probably have on hand – bananas, strawberries, yogurt and milk!
Banana Smoothie – Simple & quick Banana Smoothie with a splash of pineapple is a family favorite!! It's a perfect meal or a refreshing snack.
Peanut Butter Banana Smoothie – Looking for a way to use up your ripe bananas? Enjoy a tall glass of creamy Peanut Butter Banana Smoothie this summer for a satisfying breakfast or afternoon snack.
Best Green Smoothie – This quick and easy 5 minute Best Green Smoothie Recipe is fresh and YUMMY! It is filled with fruit goodness & vitamin-rich spinach.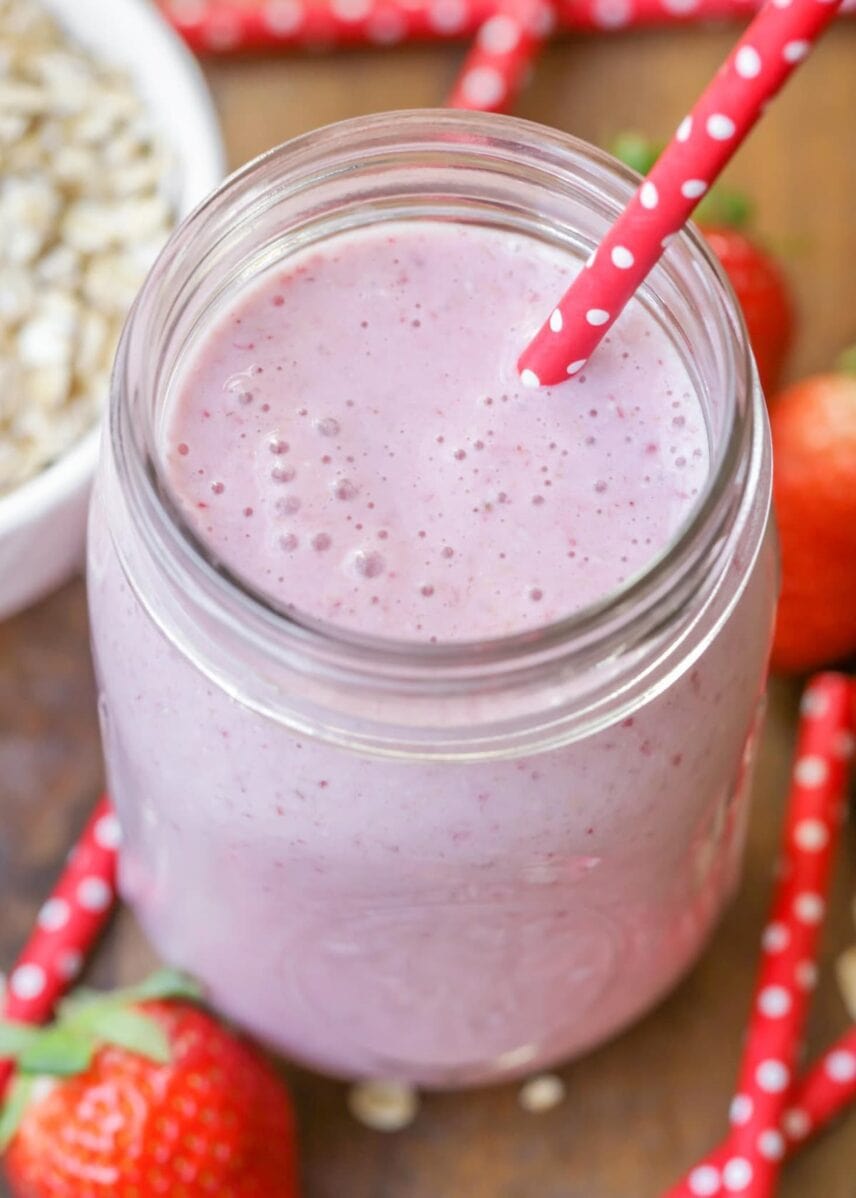 Strawberry Oatmeal Smoothie – A healthy and delicious Strawberry Oatmeal Smoothie that everyone in the family will love. It's simple, quick, and whips up in minutes!!
Energy Bites – These delicious energy bites are filled with healthy ingredients that give you a little boost—including peanut butter, oats, coconut flakes, and flaxseed.
Strawberry Blueberry Smoothie – Strawberry blueberry smoothie is quick, delicious and so refreshing. It makes for a healthy meal or snack!
No Bake Energy Bites – These Simple and tasty No Bake Energy Bites are filled with honey, flaxseed, chocolate chips, oats and peanut butter. They make a great snack or after-school treat and are the perfect treat to have on hand.
Peach Smoothie – Peaches make the most delicious summer smoothie flavor! With a pop of orange, you've got the perfect breakfast or lunch!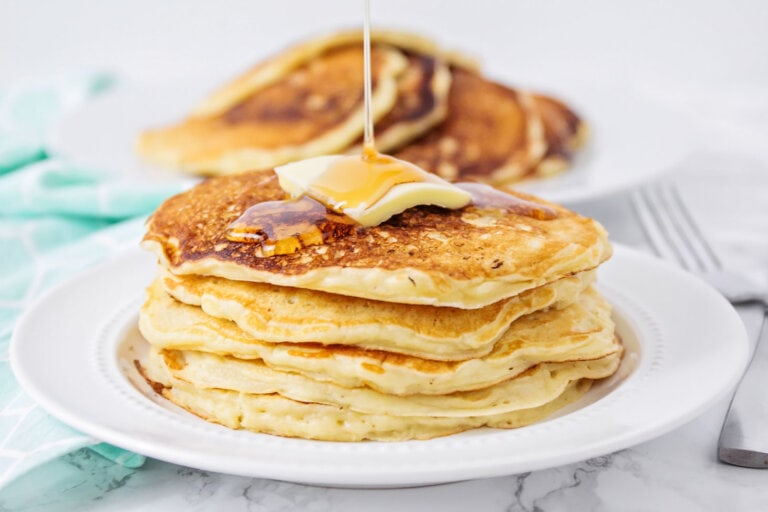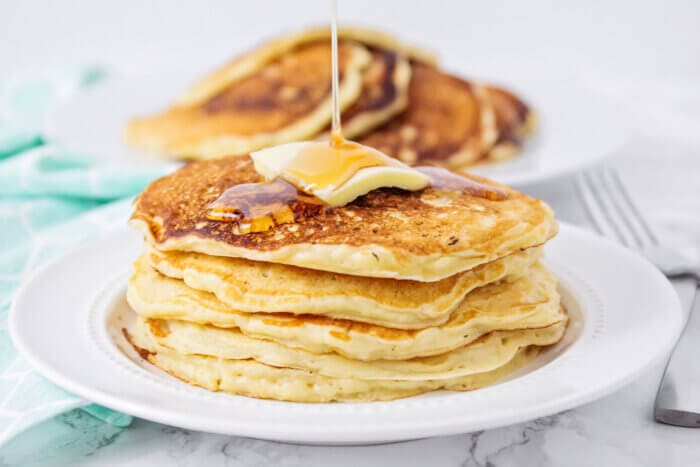 Oatmeal Pancakes – Delicious Oatmeal Pancakes – this simple and tasty recipe is filled with oats and is one the whole family will enjoy for breakfast and for holidays!
Orange Juice Smoothie – Best-loved Orange Juice Smoothie using Florida Orange Juice is super tasty. The kids LOVE the taste of oranges & strawberries!
Protein Pancakes – Breakfast is the most important meal of the day! These protein packed pancakes are your new favorite recipe. Fluffy, healthy, and incredibly delicious!
Banana Oatmeal Pancakes – Hearty banana oatmeal pancakes that make the most delicious breakfast! Light and fluffy on the inside, with just a little crisp on the outside. Absolutely divine!
Fruit Smoothie – A fresh and tasty easy Fruit Smoothie that takes minutes to make. It is filled with kiwi, banana, blueberries, strawberries and more making it delicious and healthy.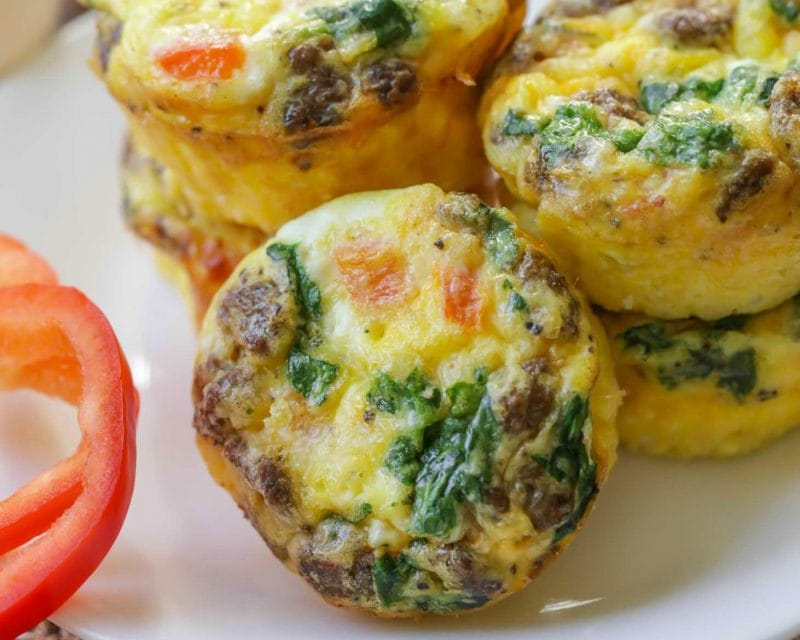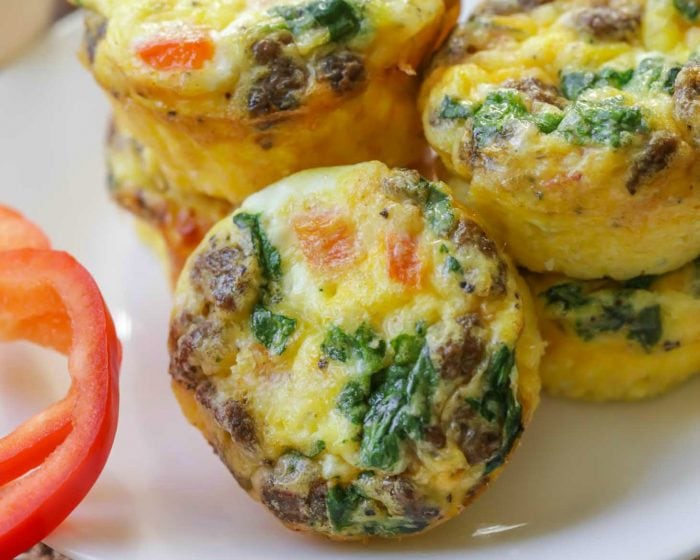 Healthy Egg Breakfast Recipes
Eggs contain a little of almost every nutrient you need. They are a great source of protein and healthy fat. Whether you use them in healthy breakfast casseroles or in a hash, they pair well with other foods making them a perfect item for the breakfast menu.
Be sure to check out all our Egg Breakfast Recipes.
Healthy Egg Muffins – These Healthy Egg Muffins are super simple and delicious! Add cheese, meat and veggies to make these tasty breakfast muffins or customize them with your favorite ingredients. They're not only great for breakfast but also for snacks and lunch!
Favorite Eggs And Potatoes – Delicious Eggs & Potatoes are made in the skillet and finished in the oven. This flavorful recipe is perfect any morning or special day.
Avocado Eggs – Avocado Bacon and eggs – one of our favorite breakfast recipes. They're topped with cheese and so delicious!
Baked Denver Omelet – This thick and delicious Denver omelet is stuffed with melty cheese, ham, mushrooms, onions, and bell pepper! It's baked to perfection.
Sweet Potato Breakfast – Whip up this easy sweet potato breakfast for a filling and healthy meal! You're going to enjoy every flavorful bite of this colorful breakfast.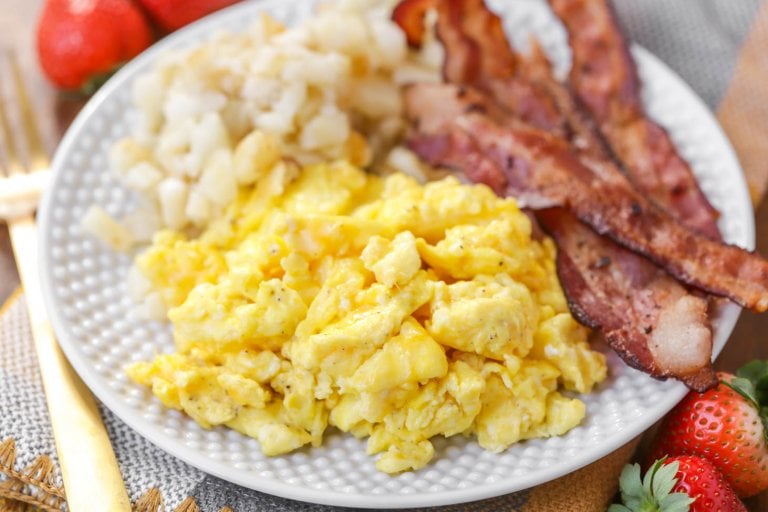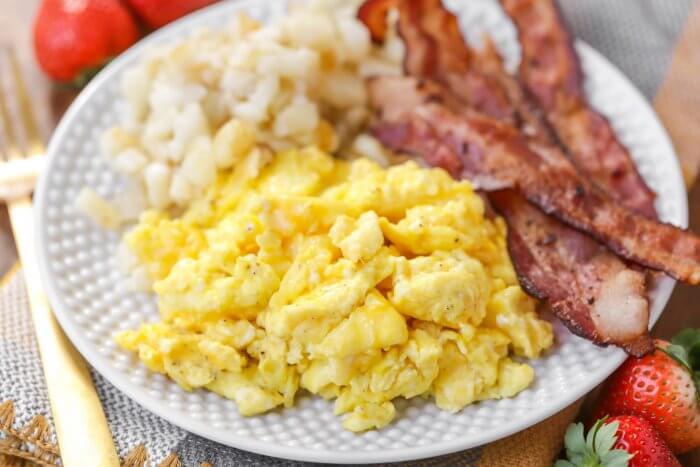 Scrambled Eggs – Easy and delicious scrambled eggs never go out of style! This recipe is fluffy, flavorful and absolutely perfect every time.
Toad In The Hole – Toad in a hole is toasted bread with an egg cooked into the middle. It's a simple breakfast classic perfect for any morning.
Breakfast Burrito – Delicious breakfast burritos are the perfect on-the-go breakfast! Load them with all your favorite fixings.
Frittata – Fluffy frittata stuffed with asparagus, ham, and parmesan cheese. It's a breakfast dream—so simple and delicious!
Hash Brown Egg Cups -Hash brown egg cups are a creative and yummy way to combine two tasty breakfast foods into one. These are perfect for a breakfast gathering with friends and family.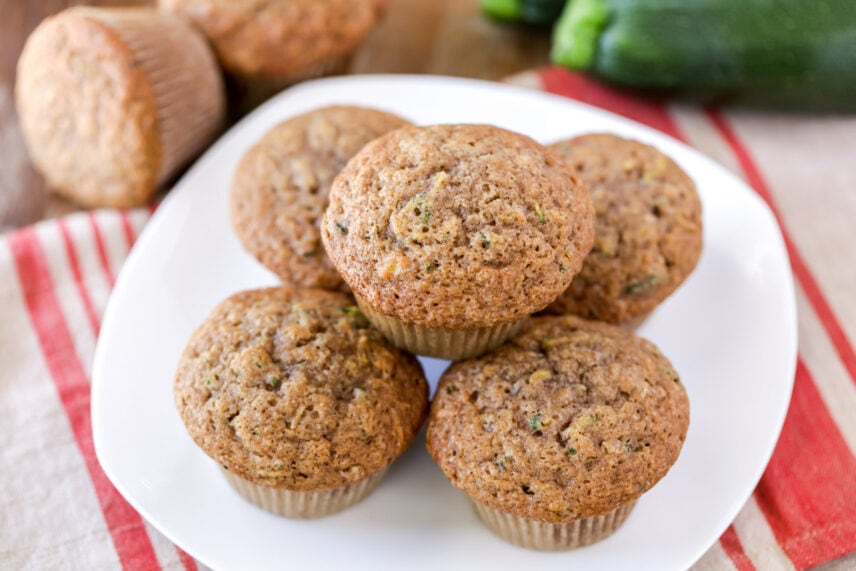 HEALTHY BREAKFAST MUFFINS
Not every muffin is created equal. I have had some delicious sugary muffins that should be called cupcakes. Be mindful of the ingredients when you are looking for healthy muffins.
How to make muffins healthier? To make your favorite muffin recipe even healthier try:
Replacing butter/oil with applesauce
Reducing the amount of white sugar.
Using whole wheat flour instead of white flour, or a mixture of the two.
Add fresh fruit or vegetables. You may need to add a bit more flour to compensate for the added moisture, as well as increase the bake time just a little.
Add chopped nuts which are high in Omega 3 fats
Zucchini Muffins – These soft and flavorful zucchini muffins are sweet and topped with a delicious glaze. The kids will never even know they're filled with zucchini!
Mini Applesauce Muffins – These Mini Applesauce Muffins are the perfect snack for the whole family! Deliciously moist muffins filled with applesauce, and dipped in an irresistible cinnamon sugar topping.
Banana Crumb Muffins – Delicious and simple Banana Crumb Muffins are perfect to use up those over-ripe bananas. The whole family goes crazy for these muffins!
Chocolate Muffins – Chocolate muffins loaded with semisweet chocolate chips and dark chocolate chunks, then topped with more chocolate chips and sprinkles.
Healthy Apple Muffins – Delicious and Healthy Apple Muffins filled with oats, bran, and cinnamon. These muffins are not only simple but are great for breakfast and after-school snacks.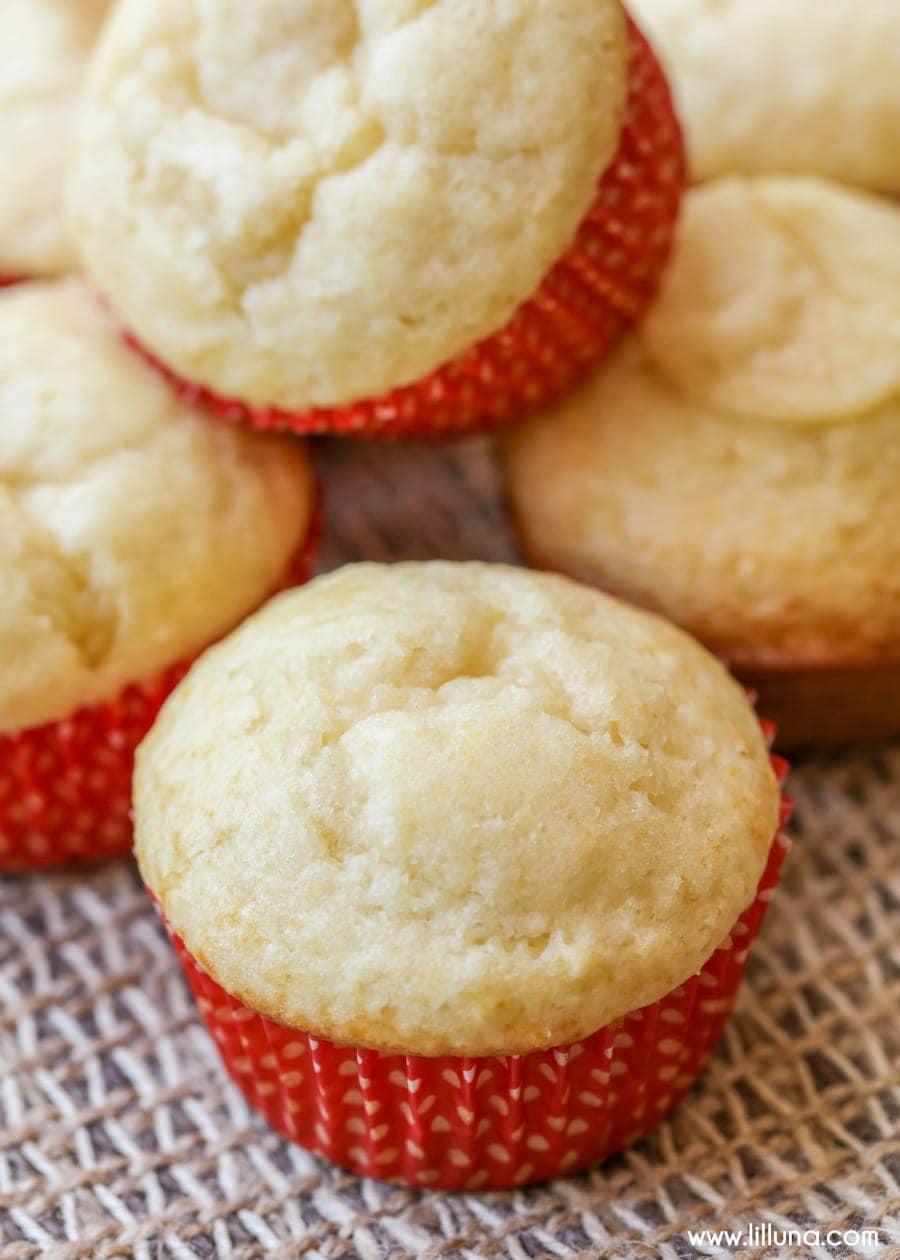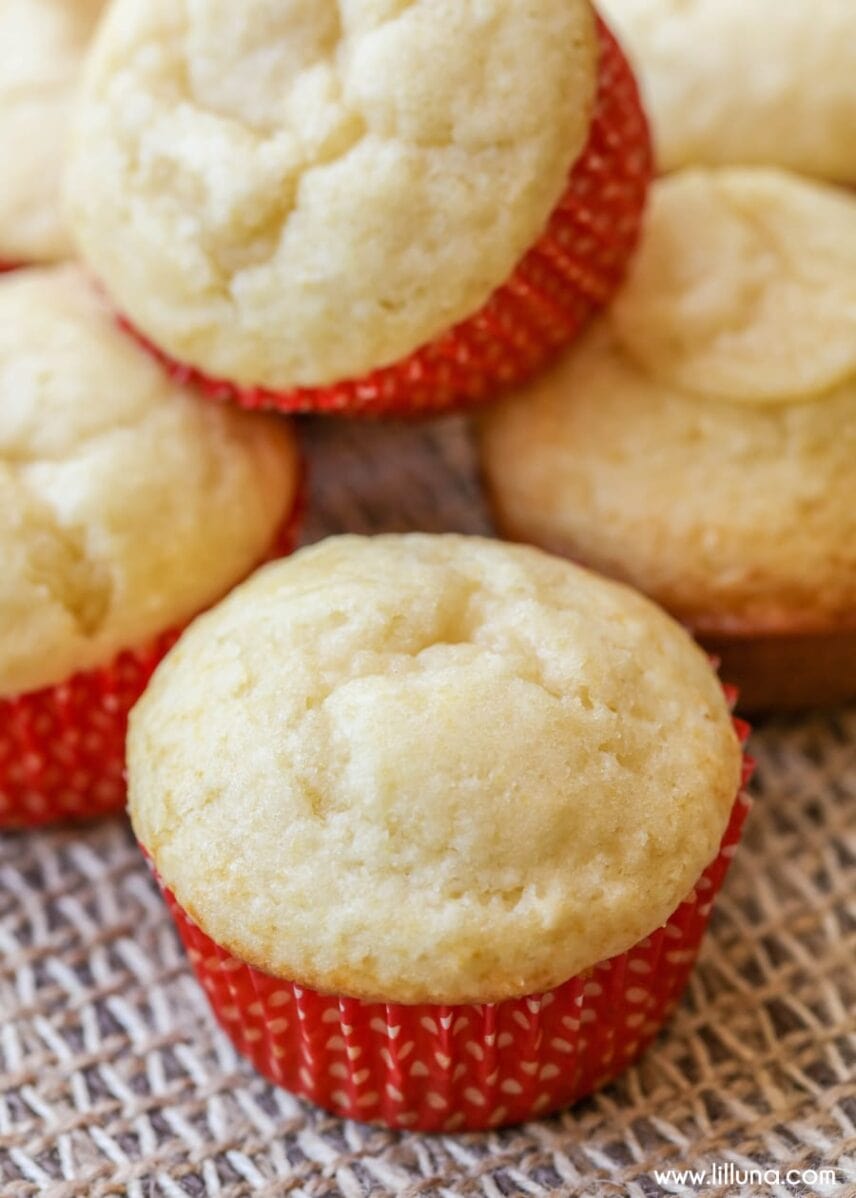 Sweet Honey Muffins – These simple sweet honey muffins are sweetened with a little bit of agave (or honey). They are melt-in-your-mouth good!!
Pumpkin Chocolate Chip Muffins – You can never have just one of these soft and delicious Pumpkin Chocolate Chip Muffins. After trying several recipes, this one is our favorite!
Glazed Lemon Poppy Seed Muffins – Fluffy and flavorful Lemon Poppy Seed Muffins are topped with a tasty glaze making them simply irresistible.
Apple Cinnamon Muffins – Apple cinnamon muffins are moist & tender. With chunks of apples and a cinnamon sugar topping, they're perfect for breakfast or a snack.
Blueberry Muffins – These soft, delicious Blueberry Muffins are simple and perfect for breakfast, snack or after-school treat. They're filled with blueberries and topped with coarse sugar making them irresistible.
---
The Complete List
Here are the picture cards for all of the scrumptious Healthy Breakfast Ideas listed above.
With so many healthy and delicious recipes to choose from, you're sure to get off to a great start every day!
Make sure to check out all of our Breakfast Recipes.
For more collections: Muffin Recipes, Pancake Recipes, Breakfast Smoothie Recipes