Breakfast is known as the most important meal of the day and with good reason. These healthy breakfast ideas can kick start your day and give you the much needed energy to conquer!
More Collections: Egg Breakfast Recipes, Brunch Recipes, Breakfast Casseroles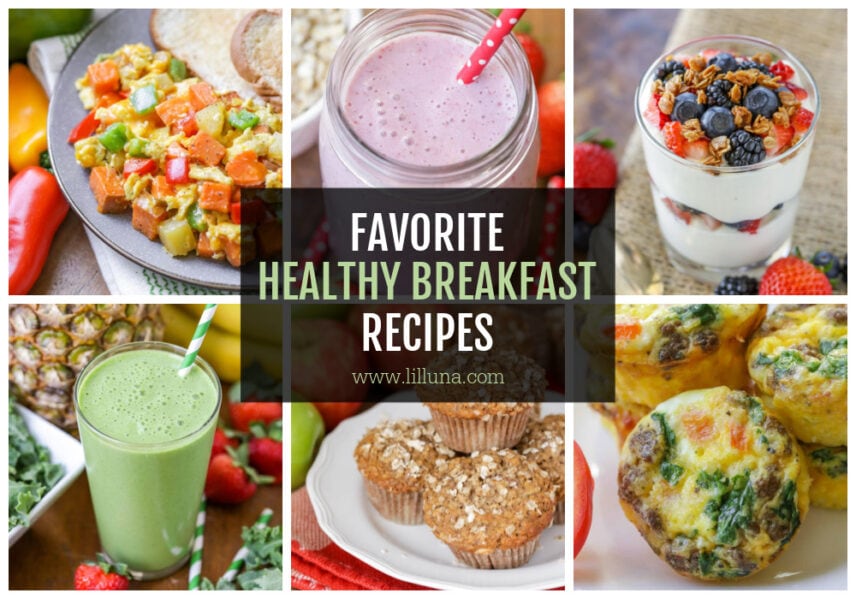 Start the Day Off Right
You've all heard the saying "Breakfast is the most important meal of the day". I totally agree!
Whether you eat breakfast at 8 am or Noon, the first thing you put into your body can make or break how your body functions.
That's not to say I always follow the advice. I admit my kids do eat cold cereal, but I do try to have Healthy breakfasts ideas more often than not. 😉
I've compiled a list of my favorite healthy breakfast ideas, but first some tips…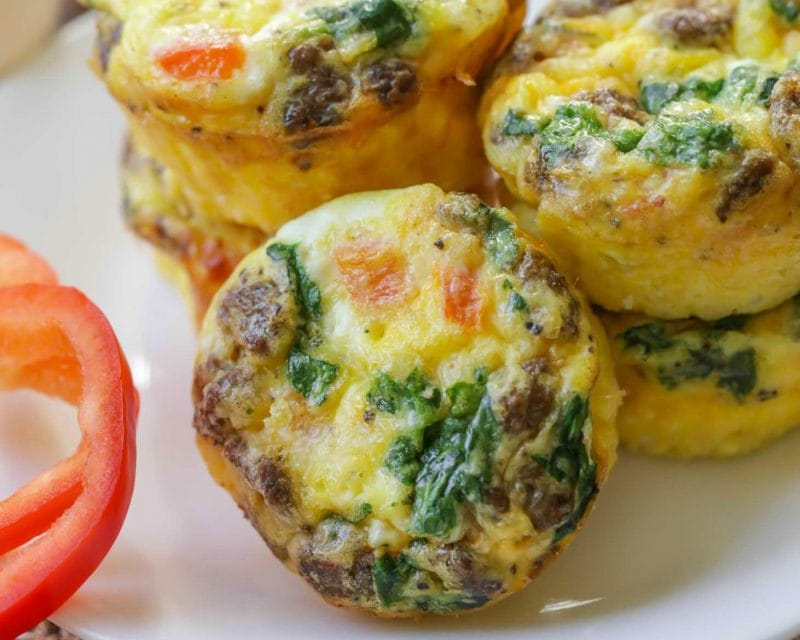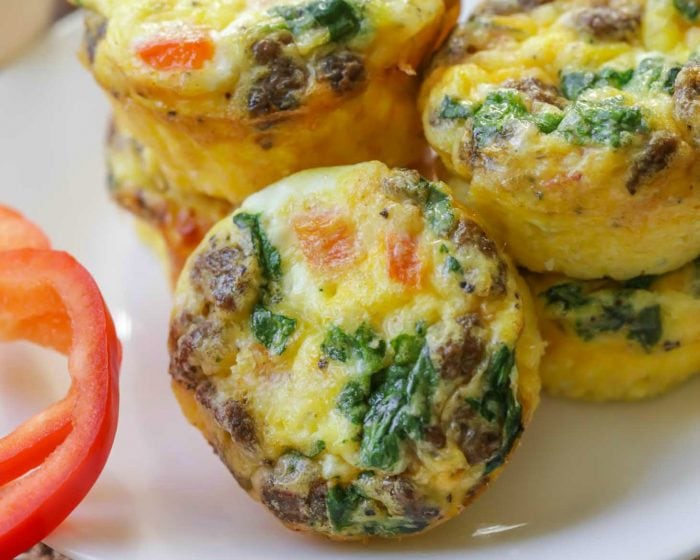 Making Breakfast Healthy
Here are a few ideas to help you make your first meal healthy:
Plan a Menu: When you have already decided what to eat you don't make last minute unhealthy hungry choices. You can also be sure to add all the needed ingredients to your shopping list. You can't eat what you don't have.
Keep it simple: Don't feel like you have to make a fancy four course breakfast. You can offer a filling, balanced breakfast with just one or two dishes. If you really love a large breakfast, pick Saturday or Sunday morning to make something more fancy. You can even serve a larger breakfast for dinner.
Prep ahead of time: If you like serving cut fruit for breakfast, then prep enough to last for a few days. Many other recipes can be made ahead and stored in the fridge, freezer or on the counter. All you have to do is reheat if it's even needed.
Sweeten it up
Sometimes healthy foods don't go over well with the little ones, and even some grown ups, but adding the wrong types of sweetener can quickly turn a recipe from healthy to unhealthy. You might be tempted to add sugary syrup on top of your protein pancake or a tsp of white sugar to a smoothie, but here are a few healthy ways to sweeten a dish instead:
Ripe bananas
Coconut or Pure Maple Syrup
Raw Honey
Unsweetened Applesauce
Unsweetened Dried Fruits
Sugar Substitute like Stevia
---
Easy Healthy Breakfast Ideas
One of the easiest breakfasts you could make are smoothies.
All you have to do is throw ingredients in the blender and blend! Smoothies are great because you can control exactly what you put inside and how much. From produce to protein powder, you can create a healthy shake that tastes great.
Of course, smoothies aren't the only easy healthy breakfast! I love making a batch of protein bites or healthy pancakes and keeping them in the fridge or freezer for quick and easy breakfast throughout the week.
---
Healthy Egg Breakfast Recipes
Eggs contain a little of almost every nutrient you need. They are a great source of protein and healthy fat. They pair well with other foods making them a perfect item for the breakfast menu.
Be sure to check out all our Egg Breakfast Recipes.
---
Healthy Breakfast Muffins
Not every muffin is created equal. I have had some Delicious sugary muffins that should be called cupcakes. Be mindful of the ingredients when you are looking for healthy muffins.
To make your favorite muffin recipe even healthier try:
Replacing butter/oil with applesauce
Reducing the amount of white sugar.
Using whole wheat flour instead of white flour, or a mixture of the two.
Add fresh fruit or vegetables. You may need to add a bit more flour to compensate for the added moisture, as well as increase the bake time just a little.
Add chopped nuts which are high in Omega 3 fats
Make sure to check out all of our Breakfast Recipes.
For more collections: Muffin Recipes, Pancake Recipes, Breakfast Smoothie Recipes