Here is a collection of our most popular quick bread recipes. All of these recipes are simple, take little time, and are great to make—especially if you are out of yeast.
More Collections: Bread Recipes, No Knead Bread Recipes, Dinner Rolls and Biscuits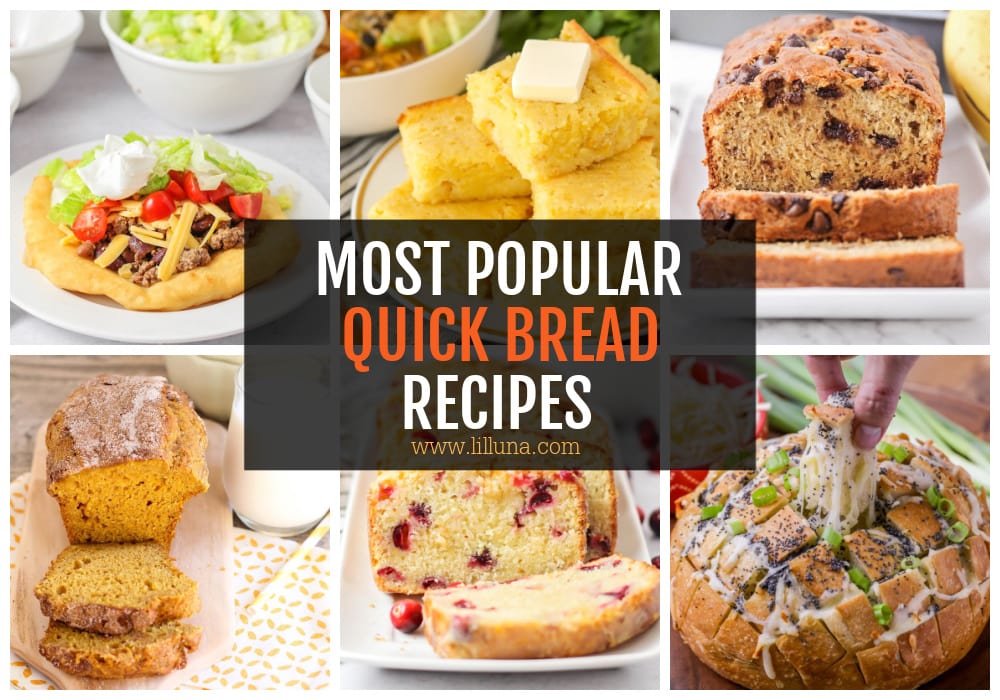 No Yeast REquired!
We love quick bread, mostly because they're SO easy. No dealing with yeast, no rise times, and almost always faster. What's not to love about them?!
Today we wanted to share our favorite collection of quick breads that we love, and we've broken them down into SWEET and SAVORY bread. But first – a few tips and FAQs.
What makes a bread recipe "quick"?
When bread is made with yeast, it needs time for the yeast to proof and rise. This can take several hours. When bread is made with baking powder or baking soda instead of yeast then it doesn't need any time to proof and rise.
It can be mixed and baked in less than an hour making it much quicker to make than yeast bread.
Non-yeast bread options are also great for emergency situations in which you can't find any yeast at the stores. These types of quick bread usually call for the following:
flour (or cake flour)

baking powder

milk

salt.
Many quick breads also call for cake mixes which are a combo of the ingredients listed above.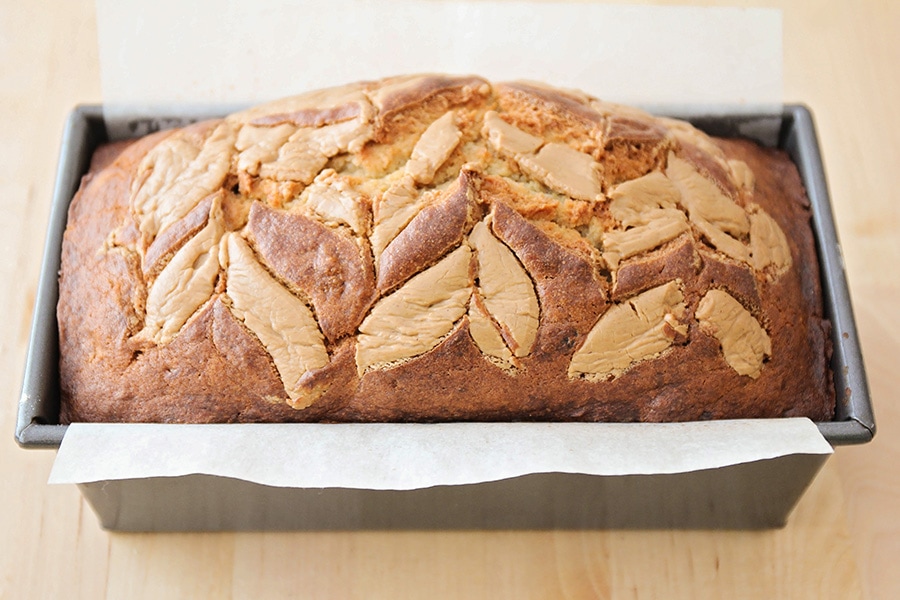 Tips + Tricks for quick bread
Dry ingredients. When the recipe asks you to mix the dry ingredients in a separate bowl, don't skip this step. It will aid in a fluffier texture.
Room temp ingredients. Unless otherwise stated, use room temperature ingredients to help everything incorporate better. This includes butter, eggs, and dairy.
Fresh leavening ingredients. Since baking powder, baking soda, and sometimes cream of tartar are used as the leavening agent it is important to make sure they are fresh otherwise they won't activate properly.
Make it moist. Adding 1-2 tablespoons of applesauce will help make the bread moister.
Don't over-mix. You often don't even need to use an electric mixer. Stirring by hand until the wet and dry ingredients are combined is sufficient. FOLD in any additions like berries, nuts, and chocolate chips.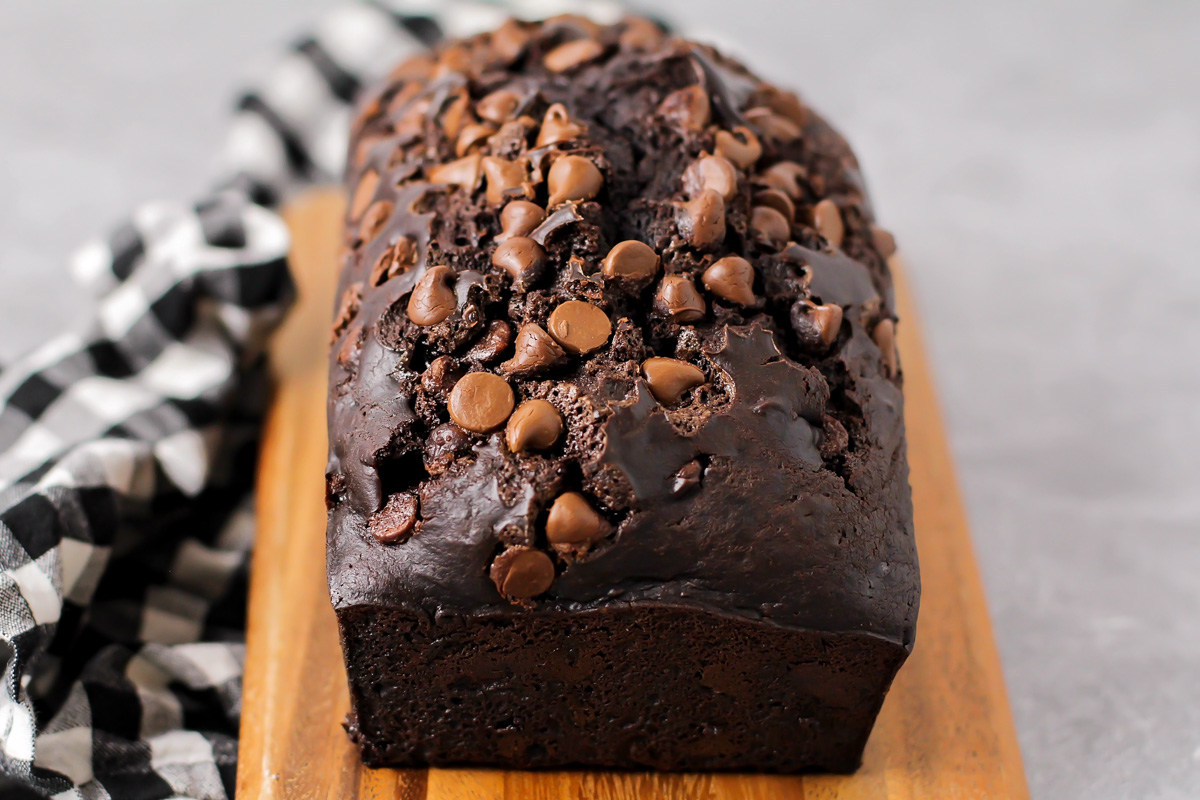 Let it cool. Allow the bread to cool for 15-20 minutes in the pan before placing it on a cooking rack.
Cracks are okay. Quick Bread often develops a crack on the top. It happens when the crust sets before the bread has finished rising. When the bread continues to rise the pressure cracks the crust.
Adding fruit. Toss berries in flour before folding them into the batter, this will help them keep them from sinking to the bottom as well as keep the color from bleeding too much. If using bananas make sure they are over-ripe. Here's how to ripen bananas quickly if needed.
Check for doneness. Insert a toothpick in the center to check for doneness. If the bread is browning too quickly on top before the center is done, then tent a piece of tin foil over the top for the remainder of the baking time.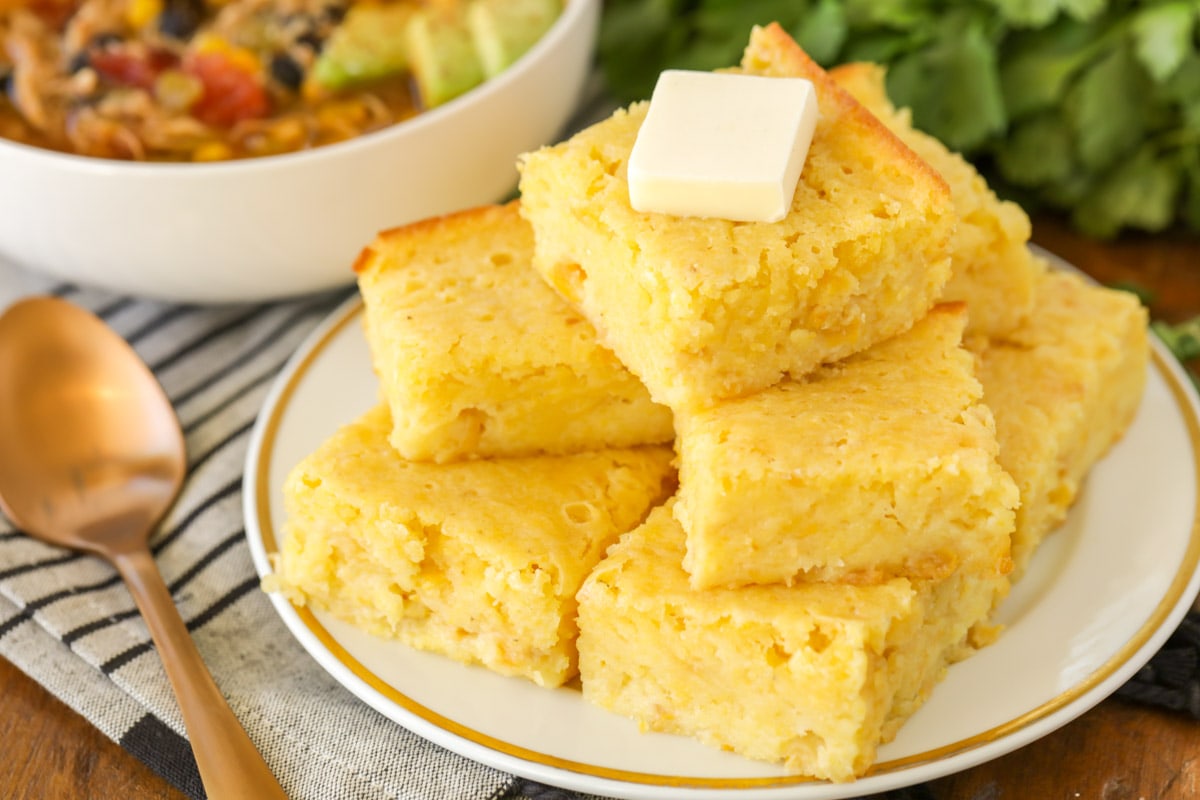 Quick Bread FAQ
How to store quick bread? Place it in a plastic bag, seal and store it on the counter for 3-4 days. Since this type of bread does not have preservatives, it will not last as long as store-bought bread.
How to freeze? Wrap tightly in foil or plastic wrap and then place them in a freezer-safe bag for up to 3 months.
Can you make quick bread vegan? It is easy to make vegan non-yeast bread. Substitute cow's milk with any soy or nut milk. It may be a little thinner than normal cow's milk so you may need to add some more flour.
What to do if you don't have milk? Try a 50/50 combo of yogurt and water. This allows you to still get the dairy content but won't completely ruin the texture of your bread.
Just make sure to whisk the yogurt and water together well so that there aren't any chunks and that it is a nice smooth texture. You can also use nut or soy milk if that's more readily available.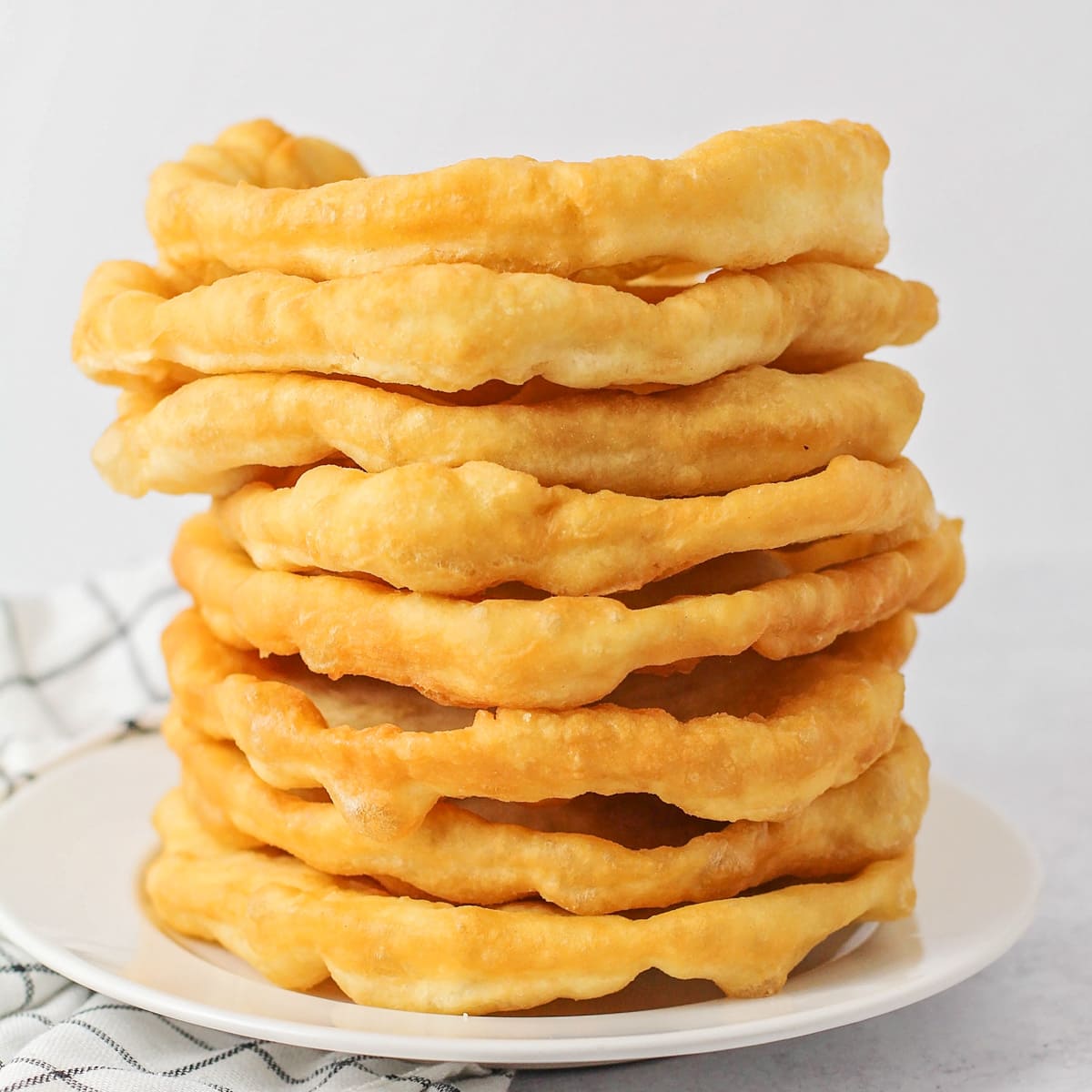 ---
Savory Quick Bread Recipes
We love to have bread that is savory. Most of these usually call for yeast, but as you can see below we have a lot of recipes that "cheat" a little bit.
Many of them start with already-made bread and can be changed up to make an even more delicious recipe.
Be sure to check out our favorites for when you're craving some savory bread!
1. Cheesy Garlic Bread
This is by far our favorite Garlic Bread recipe. It takes minutes to put together and is SO cheesy and delicious. It's the perfect side dish for any meal, but especially for pasta and Italian dishes!
2. Fry Bread
Delicious Homemade Fry Bread – aka "Navajo Tacos" or "Indian Bread" – one of the best recipes you'll ever try! Pillows of dough fried until it's a little crispy on the outside, but soft on the inside. Make it sweet or savory!
3. Cheesy Spinach Artichoke Bread
Deliciously cheesy Spinach Artichoke Bread makes a perfectly yummy appetizer or side!! It whips up in only 20 minutes!
4. Mexican Cornbread
This Mexican Cornbread (AKA jalapeño cornbread) is light and fluffy and is filled with cheddar cheese and jalapeño. It has a bit of a nip and a lot of flavor.
5. Pull Apart Bread
This pull apart bread is a favorite appetizer. With cheese, butter and seasonings, there is cheesy, delicious goodness in every bite!
6. Sour Cream Cornbread
This Sour Cream Cornbread Recipe is the perfect accompaniment to your favorite bowl of chili. It's creamy, tender and oh so delicious.
7. Buffalo Chicken French Bread
This Buffalo Chicken French Bread has the perfect amount of kick. It is great as a side or appetizer for any occasion!
8. Sweet Cornbread
Moist and fluffy Sweet Cornbread is perfect to enjoy all year long, but especially with soups in the fall.
9. Homemade Cornbread
Soft and buttery corn bread with a hint of sweetness that melts in your mouth! This go-to recipe is perfect with any chili or soup recipe and is on repeat all fall long!
10. Barbecue Chicken French Bread
Delicious Barbecue Chicken French Bread is loaded with chicken, cilantro, cheese, avocados and ranch dressing. It is a quick & easy FAV!
---
Sweet Quick Bread Recipes
You can't beat sweet quick beads! In fact, they're practically cake!
We have several of these recipes on the site because we love them so much. Plus, they're simple, take little time, and use ingredients we usually have on hand.
11. Best Banana Bread
The BEST homemade Banana bread recipe that is moist, simple, and so easy. Everyone loves this no-yeast recipe that is easy and perfect to make with over-ripe bananas.
12. Glazed Lemon Zucchini Bread
Delicious Glazed Lemon Zucchini Bread Recipe that is soft, moist, filled with grated zucchini and lemon juice and topped with a lemony glaze.
13. Chocolate Chip Banana Bread
Chocolate chip banana bread is the best afternoon snack out there! Moist and chocolatey sweet bread that includes the banana + chocolate combo everyone loves.
14. Pumpkin Banana Bread
This pumpkin bread is the BEST!! It's super moist, filled with pumpkin spice and bananas and is a delicious, easy fall recipe.
15. Orange Cranberry Bread
This Cranberry Orange Bread is easy to make and has a bright refreshing flavor thanks to orange zest and tart cranberries. Perfect for brunch or snacking on!
16. White Chocolate Lemon Bread
Soft and flavorful glazed White Chocolate Lemon Bread is bright with just the right amount of lemon. It is SO tasty!
17. Chocolate Banana Bread
This Chocolate Banana Bread is made with cocoa powder, bananas and chocolate chips, so it is loaded with chocolate flavor! It makes three mini loaves, so you can freeze some for later, or share with friends.
18. Zucchini Bread
Soft and moist zucchini bread has a hint of cinnamon and is oh so flavorful. It is quick, easy and SO delicious!
19. Pumpkin Bread
Deliciously tender Pumpkin Bread topped with cinnamon and sugar is a favorite fall treat in our family. It's irresistible!
20. Peanut Butter Banana Bread
Peanut butter banana bread has the most delicious combination of flavors! This sweet and salty bread is destined to be a family favorite.
21. Cinnamon Quick Bread
If you love snickerdoodles, this bread is for you! The wonderful flavors of cinnamon and sugar swirled into a moist, delicious no-yeast batter and baked to perfection. Amazing for breakfast and goes great with your morning coffee or tea!
22. Lemon Poppy Seed Bread
Soft and moist Lemon Poppy Seed Bread is so simple and so full of flavor it's sure to be gone in minutes! It's one tasty quick bread!
23. Snickerdoodle Bread
This Snickerdoodle Bread is so delicious and easy (no yeast involved)! It's filled with cinnamon chips and topped with cinnamon and sugar!
24. Almond Poppy Seed Bread
Glazed Almond Poppy Seed Bread is soft and delicious. The almond & lemon flavored glaze takes it to another level of goodness!
25. Blueberry Bread
This sweet, yeast-free, cake-like bread is loaded with fresh blueberries and topped with the most amazing glaze! Make a loaf of glazed Blueberry Quick Bread today!
26. Banana Nut Bread
Moist, dense, and delicious banana nut bread to brighten your day! This simple banana bread is filled with chopped walnuts and is the perfect non-yeast bread recipe to make all year long.
27. Amish Friendship Bread
Soft & fluffy Amish friendship bread is covered in an irresistible cinnamon sugar mixture. Make this without a starter using buttermilk!
28. Cream Cheese Banana Bread
No yeast involved for this yummy cream cheese banana bread! Delicious, simple and topped with cinnamon and sugar.
29. Peach Bread
Sweet + decadent EASY Peach Bread is tender and delicious. It's studded with ripe juicy peaches in every bite!
30. Pistachio Bread
Easy and delicious Pistachio Bread is especially sweet. The best part is it's glazed and involves no yeast!!
Chocolate Bread
Decadent Chocolate Bread is studded with chocolate chips, and preps in 10 minutes! It's moist and delicious.
---
As Easy As it is Delicious!
What are your favorite quick breads? Be sure to let us know!
And be sure to also check out all our Bread Recipes.
More Collections: Muffin Recipes, No Knead Bread Recipes, Pantry Staple Recipes