A collection of our most popular quick bread recipes. All of these recipes are simple, take little time and are great to make, especially if you are out of yeast.
Be sure to also check out all Bread Recipes.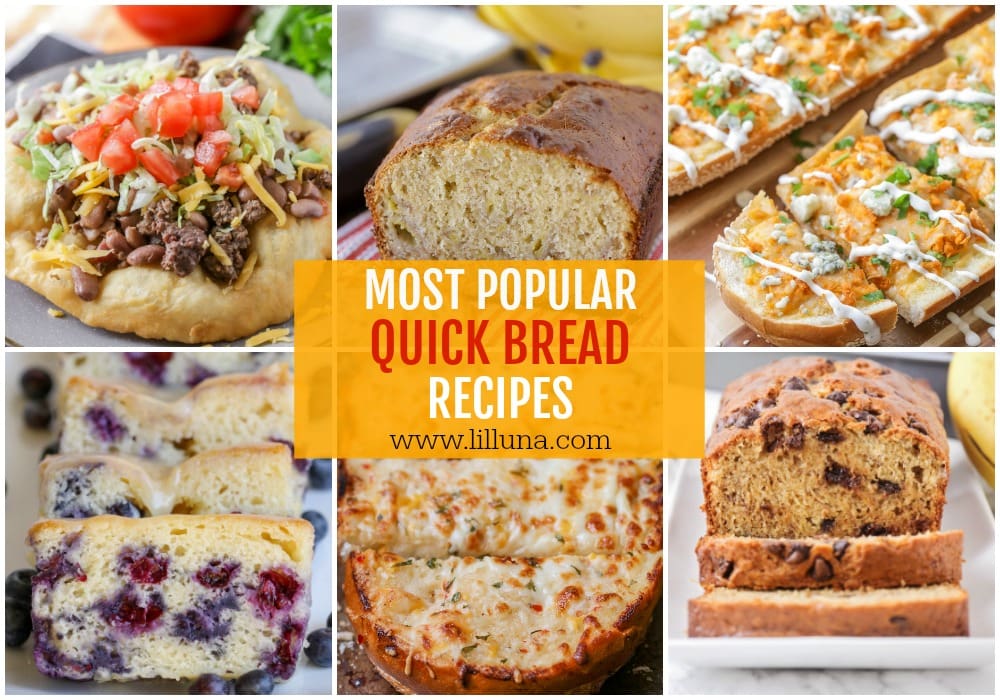 The Best Quick Bread Recipes – No Yeast Involved!
We love quick breads and mostly because they're SO easy. No dealing with yeast – no rise times – almost always faster. What' not to love about them?!
Non yeast bread options are also great for emergency situations in which you can't find any yeast at the stores. These types of quick breads usually call for the following:
Flour (or cake flour), baking powder, milk, and salt.

Baking powder is our type of yeast for non yeast breads. It is a type of dry leavening agent. 
Many quick breads also call for cake mixes which are a combo of flour, salt, baking powder, dry milk and salt.
Today we wanted to share our favorite collection of quick breads that we love and we've broken down into SWEET and SAVORY breads. But first – a few tips and FAQs.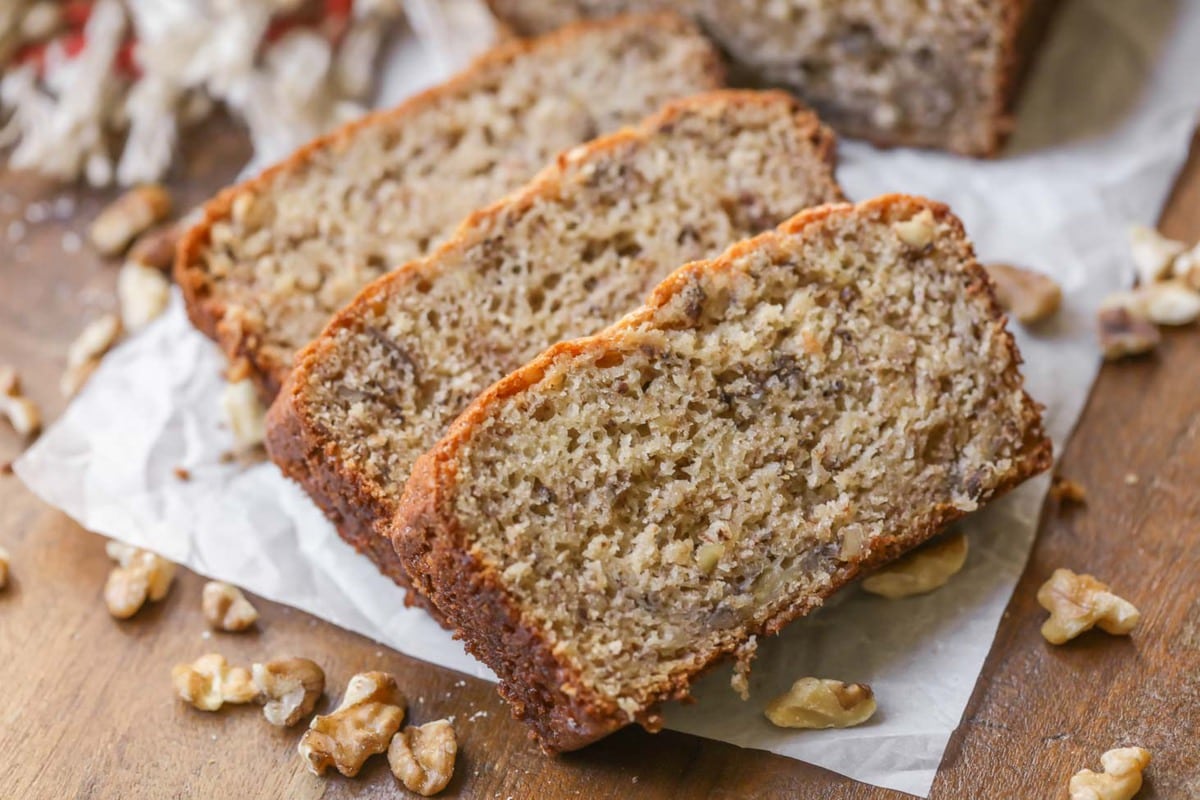 Quick Bread Tips + FAQ
How to store quick breads? Just place in a plastic bag, seal and store on the counter for 3-4 days. Since these breads do not have preservatives, they will not last as long as store-bought breads.
How to freeze? We like to wrap ours tightly in foil or plastic wrap and then place in a freezer-safe bag for up to 3 months.
Can you make quick bread vegan? It is easy to make vegan non-yeast bread. Instead of using cow's milk you can use any soy or nut milk to substitute it. It may be a little thinner than normal cow's milk so you may need to add some more flour. 
What to do if you don't have milk? Try a 50/50 combo of yogurt and water. This allows you to still get the dairy content but won't completely ruin the texture of your bread. Just make sure that you whisk the yogurt and water together well so that there aren't any chunks and that it is a nice smooth texture. You can also use nut or soy milk if that's more readily available. 
Savory Quick Bread Recipes
We love to have bread that is savory. Most of these usually call for yeast, but as you can see below we have a lot of recipes that "cheat" a little bit. Many of them start with already made bread and can be changed up to make an even more delicious recipe.
Be sure to check out our favorites for when you're craving some savory bread!
Sweet Quick Bread Recipes
You can't beat sweet quick beads! In fact, they're practically cake!
We have so many of these recipes on the site because we love them so much. Plus, they're simple, take little time and use ingredients we usually have on hand. We hope you love them!
What are your favorite quick breads? Be sure to let us know!
And be sure to also check out all our Bread Recipes.