A looong time ago a friend gave me a bag of mush and told me to follow the rules, to knead it, and add things to it, and speak nice things to it, and one day it would turn into a glorious loaf of Amish Bread. I did those things, and 5 years later (ok, a few days!), it indeed, was a glorious loaf of Amish bread! And it even left me with more mush to give away to my friends. But, who has time for all that? "Not I" says the cat!
For many years I thought If I wanted to taste that delicious bread again, I would need to be given a bag of mush from someone. Then Pinterest was born and anything became possible (I know full well that it was possible before Pinterest, but I like to pretend that life didn't exist before the days of pinning). And so today, I bring you this divine Amish Bread (from Red Fly Creations), that has been tried and proven true for your kitchen. No bag of mush required!! I think the buttermilk really helps make this bread super soft and fluffy.
It was hard just to snap one shot of this bread and call it good. That soft inside with crispy cinnamon and sugar outside had to be showcased in a few pictures. 😉
MY OTHER RECIPES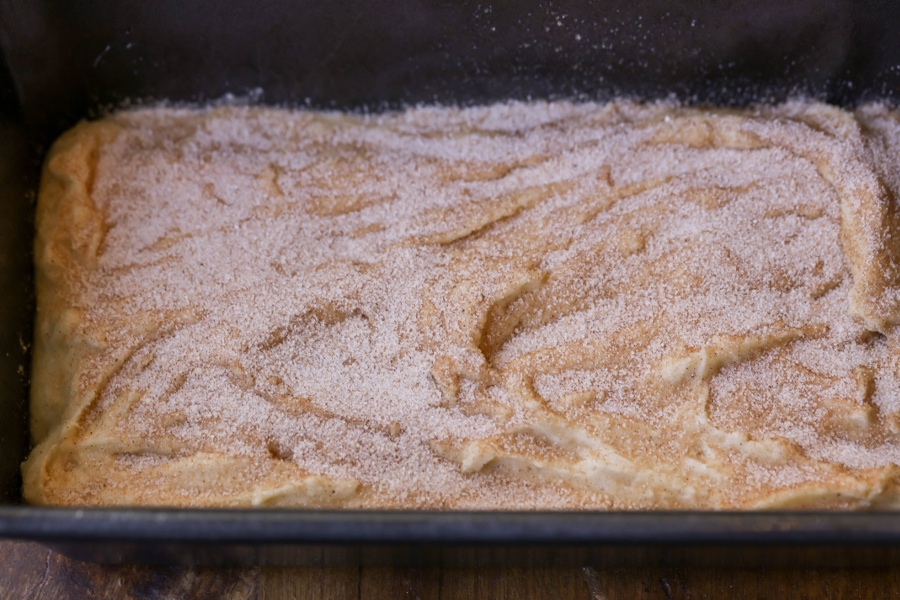 First layer – getting ready to bake.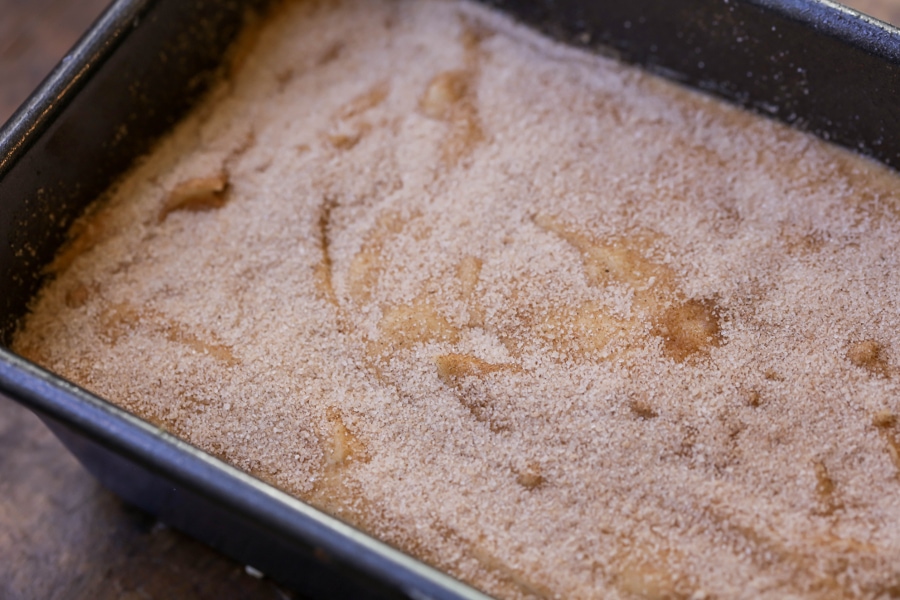 All ready for the oven.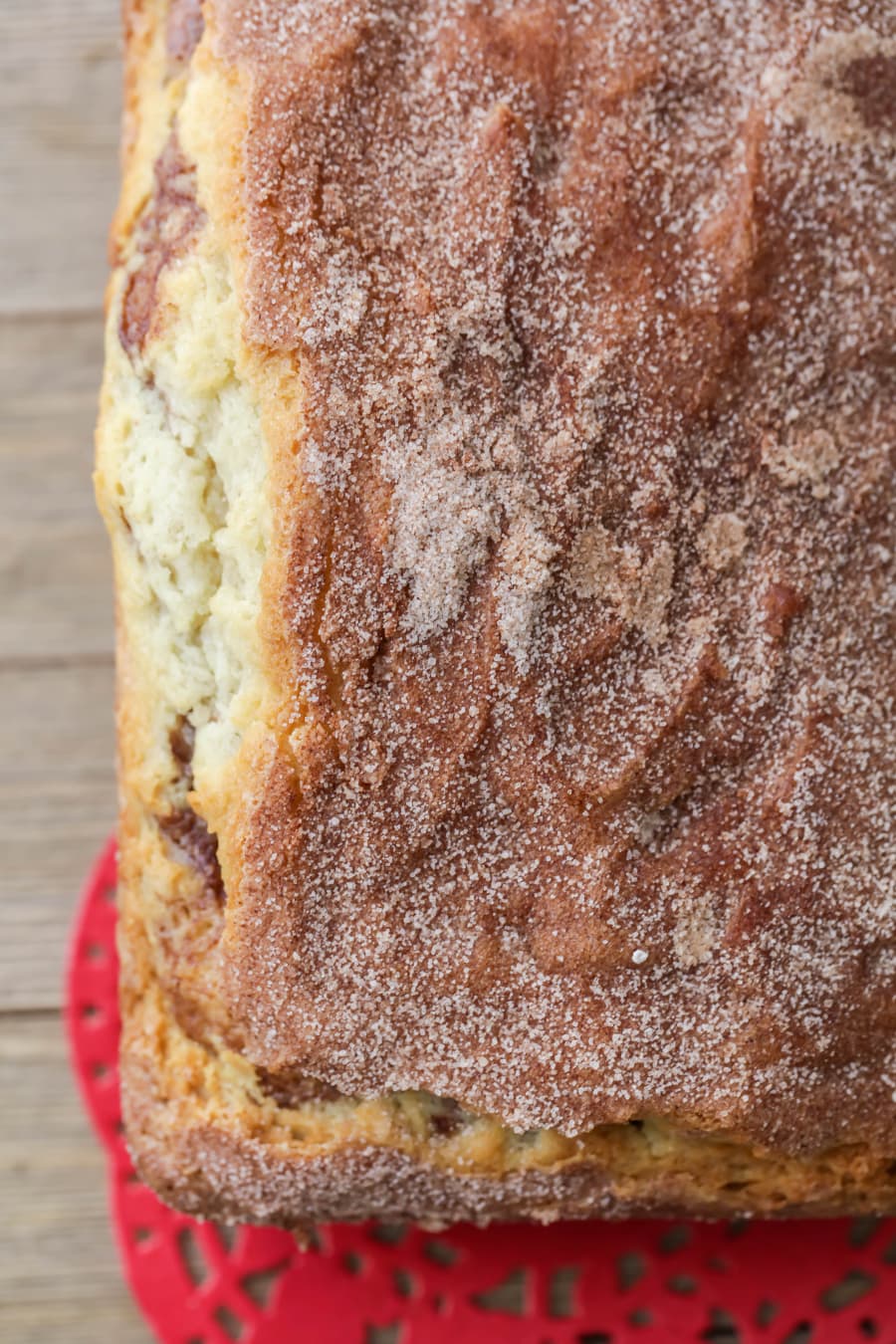 OH BOY – check out that cinnamon and sugar!!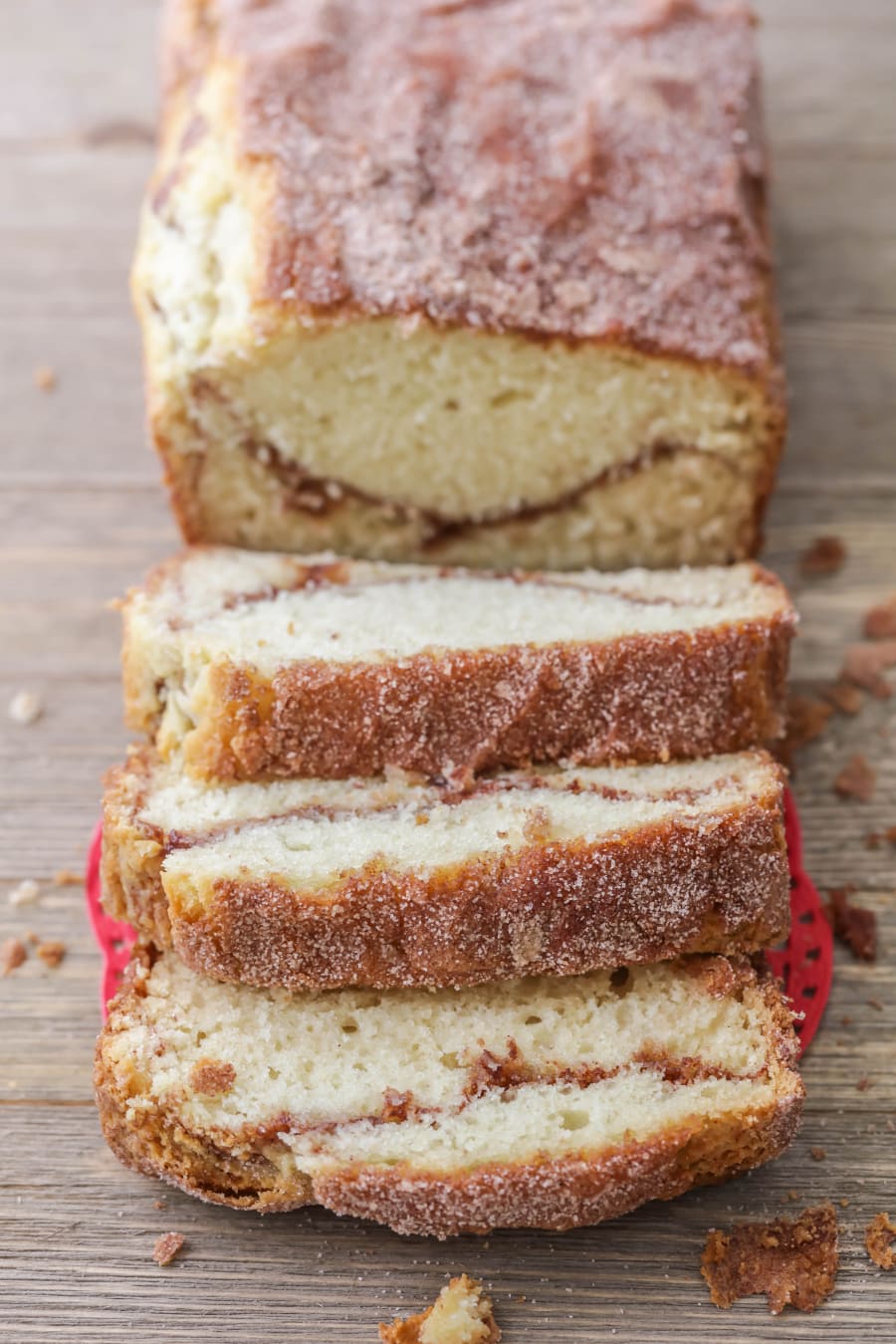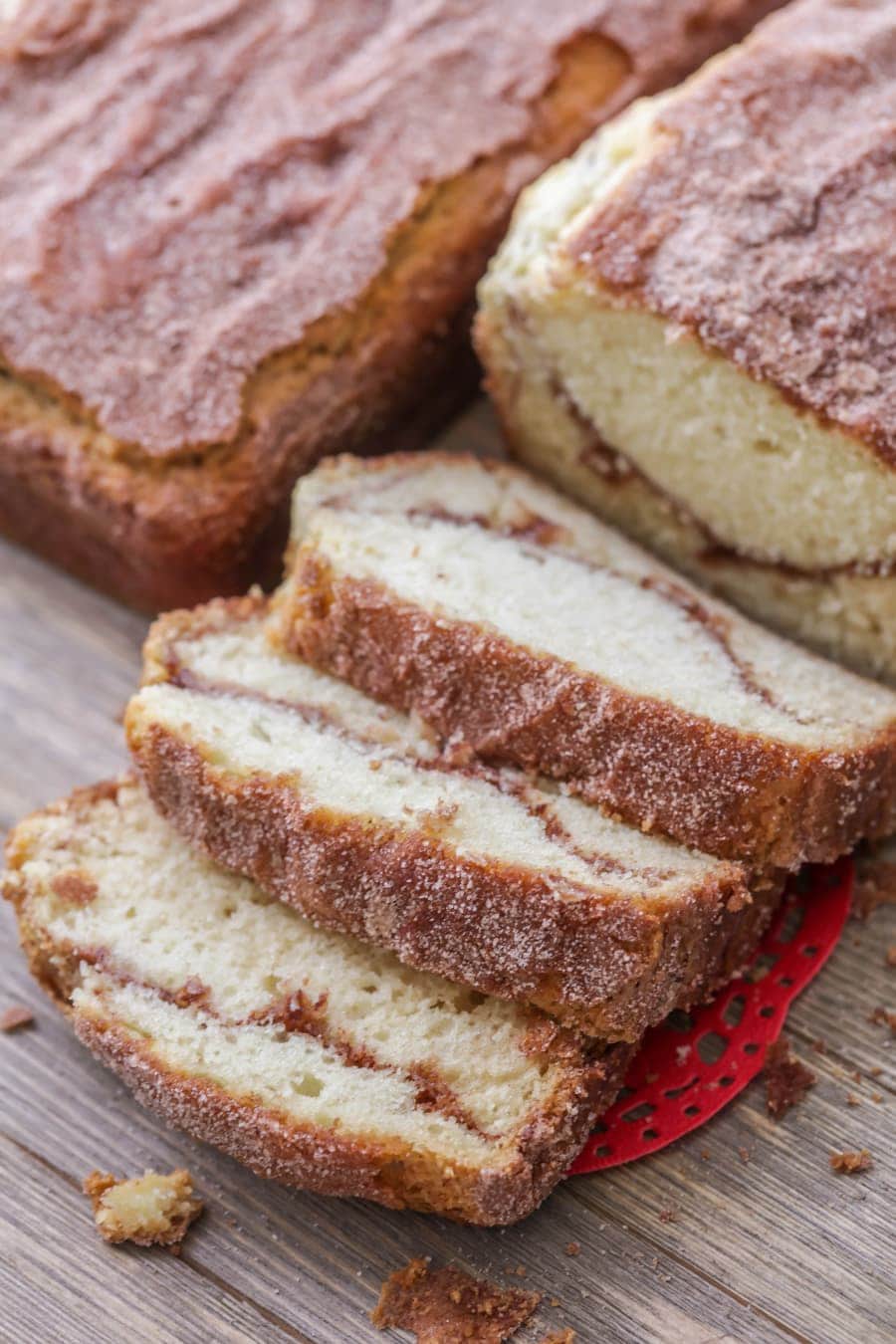 Check out the recipe below…
How to make Amish Bread:
Amish Bread
Homemade Amish Bread - seriously one of the easiest bread recipes you'll ever try! Super soft and fluffy bread covered in an irresistible cinnamon sugar mixture!
Ingredients
1 cup butter, softened
2 cups sugar
2 eggs
2 cups buttermilk
4 cups flour
2 tsp baking soda
Cinnamon/Sugar mixture:
⅔ cups sugar
3 teaspoons cinnamon
Instructions
In a small bowl, mix sugar and cinnamon. Set aside
Cream together butter, sugar, and eggs. Add buttermilk, flour, and baking soda. Divide ½ of the batter into two greased loaf pans (1/4 in each pan). Sprinkle cinnamon sugar mixture on top of the batter in each pan, reserving about ¼ to sprinkle on the top.
Evenly add remaining batter to your two pans; sprinkle the rest of your cinnamon topping.
Bake at 350 degrees for 45-50 minutes or until baked through.
Cool for 20 minutes before removing from pan. Enjoy!
Adapted from Red Fly Creations.
Tried & True Findings:
DIFFICULTY: easy
HOW MANY DOES IT FEED: 2 loaves
ANY CHANGES MADE: added just a little more cinnamon
ANY SUGGESTIONS FOR NEXT TIME: none
Be sure to try this other favorite cinnamon-filled bread: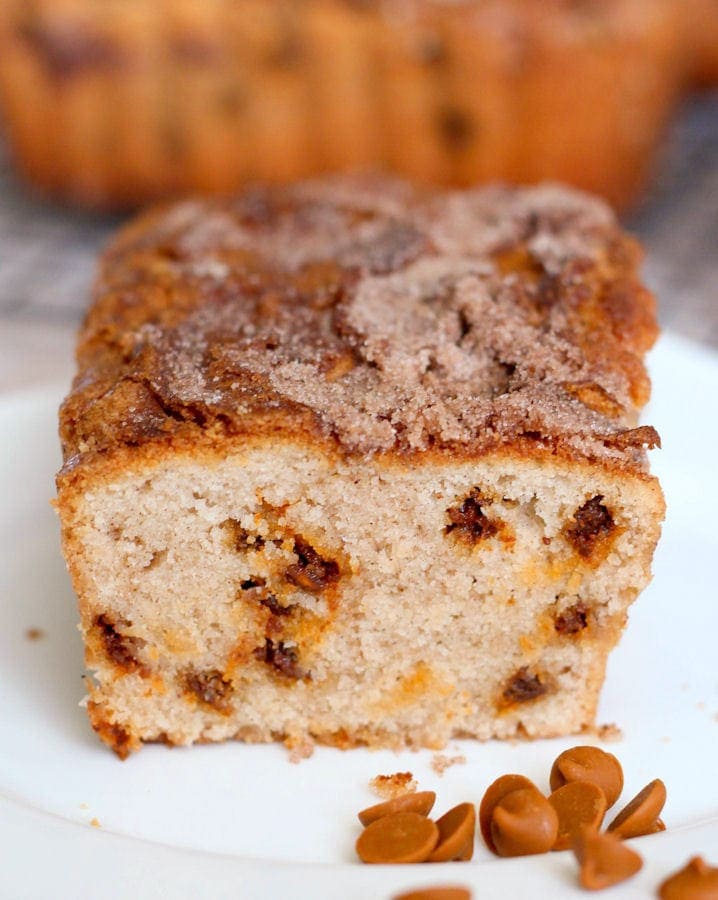 These are some more of our favorite bread recipes:
ENJOY!