Good morning! I hope you have all had a very magical December thus far. As we approach the new year, I know everyone starts thinking of new years resolutions. Did you know that 45% of Americans make goals for the new year? Loosing weight is typically the #1 resolution made. For me, that usually means kicking out the carbs ;(. BUT… since we're not in the new year yet, I'm going to enjoy them while I can. I hope you will too, because I have TWO wonderful recipes to share.
Today's recipe is Spinach and Artichoke French Bread. I'm always looking for ways to use up my spinach. This French Bread was tasty and quick to put together. We decided to use sour cream instead of greek yogurt, but feel free to switch it back if you want a lighter version. Either way, I'm sure its yummy! And I love that this makes a great side dish to any meal. Hope you enjoy as much as we all did. I'll give you a few days before I share the 2nd carb filled deliciousness. Stay tuned!!

Spinach & Artichoke French Bread
Ingredients
½ cup sour cream
½ cup mayonnaise
8 oz. cream cheese, softened
1 cup grated parmesan cheese, divided
1 teaspoon minced garlic
1 cup frozen, thawed and drained, spinach
8 oz. can artichoke hearts, drained and chopped
1 cup mozzarella cheese
french bread loaf
Instructions
Preheat oven to 350.
Mix sour cream, mayo, cream cheese, 1 cup Parmesan cheese, and garlic until smooth. Stir in artichoke hearts and spinach.
Place bread, cut sides up, onto a baking sheet lined with parchment paper. Spread the spinach artichoke mixture evenly over the bread slices. Top with mozzarella cheese.
Bake for 10 minutes, broiling for the last minute.
Serve warm.
The more cheese – the better!! 😉
DIFFICULTY: easy
HOW MANY DOES IT FEED: 10-12
ANY CHANGES MADE: used sour cream instead of greek yogurt, no parsely
ANY SUGGESTIONS FOR NEXT TIME: none
For more of our favorite cheesy appetizers, check out these recipes!!
Check Out My Other Recipes
For all Appetizer recipes on the site go HERE.
For all recipes go HERE.
For even more great ideas follow Kristyn on Facebook – Pinterest – Instagram – Twitter – Periscope – Snapchat.
ENJOY!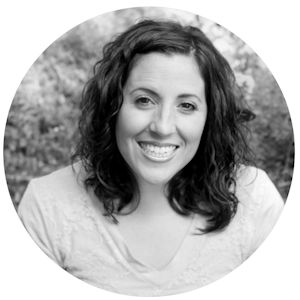 Need more recipes and creative ideas? Sign up and get a FREE copy of my latest ebook!