Rich and creamy cheesy artichoke & bacon dip is slathered over a whole loaf of bread and broiled in the oven, to create this melty, gooey delicious Cheesy Artichoke & Bacon Bread.
Hi there! I'm Kristin from Yellow Bliss Road and I'm so excited to share this recipe with you today! It's so yummy and makes a perfect side dish, appetizer, or even a delicious lunch!
A little over a year ago I shared a Green Chile and Artichoke Bread recipe over on my site. It was literally one of the best appetizers I've ever had. I have always had quite an affinity for artichoke and in dip form, well, does it really get better than cheese, cheese and more cheese, plus garlic and fresh herbs, and of course, bacon??
MY OTHER RECIPES
This Cheesy Artichoke Bread is incredibly easy to make. Combine cream cheese, sour cream, Mozzarella, Parmesan, a little garlic salt, some crumbled bacon and of course a can of artichokes. Spread it liberally over both sides of the loaf and sprinkle with, yup, more cheese! You can bake or broil, depending on how crispy you want the bread and how quickly you want to dig in. I prefer to shred my own cheese, and use the smaller holes of my box grater. It helps the cheese melt so much nicer.
I have found that I really love to use Ciabatta loaf rather than French Bread for this particular type of recipe because it's a little heartier and seems to hold up better – feels more like an open faced sandwich. But if you want more spread and less bread, just hollow out whatever loaf you choose. You do want to try and purchase a thinner loaf as a thicker loaf will result in a higher bread to spread ratio. Day old bread works perfect for this recipe as well.
Cheesy Artichoke Bread
Ingredients
1 Loaf Ciabatta bread
2-15 oz can artichokes, drained well and chopped
6 sliced bacon, cooked and crumbled
8 oz cream cheese, softened
1 cup sour cream
2 cups freshly shredded Mozzarella cheese, divided
1½ cup freshly shredded Parmesan cheese, divided
6 green onions, diced
1 teaspoon garlic salt or ½ teaspoon garlic powder (to taste)
Instructions
Preheat the oven on to 350 degrees.
Blend together cream cheese and sour cream. Stir in ½ of the Mozzarella, half of the Parmesan, bacon and green onions just until combined. Taste and add garlic salt or garlic powder.
Slice loaf of bread in half lengthwise (long ways). Spread artichoke mixture evenly over bread and sprinkle with remaining cheeses.
Place bread on a foil lined cookie sheet and bake for about 15 minutes, until bread starts to get crispy and cheese is melted and bubbly.
Allow to cool for a few minutes before slicing carefully. Serve hot.
I've got some more cheesy goodness over at Yellow Bliss Road, like these:
Italian Sausage and Tortellini Skillet
_________________________
Seriously, I am drooling over this! I am a huge fan of anything cheesy.
Thanks for sharing Kristin!!
To check out more from her, go HERE.
For more cheesy appetizers check out these: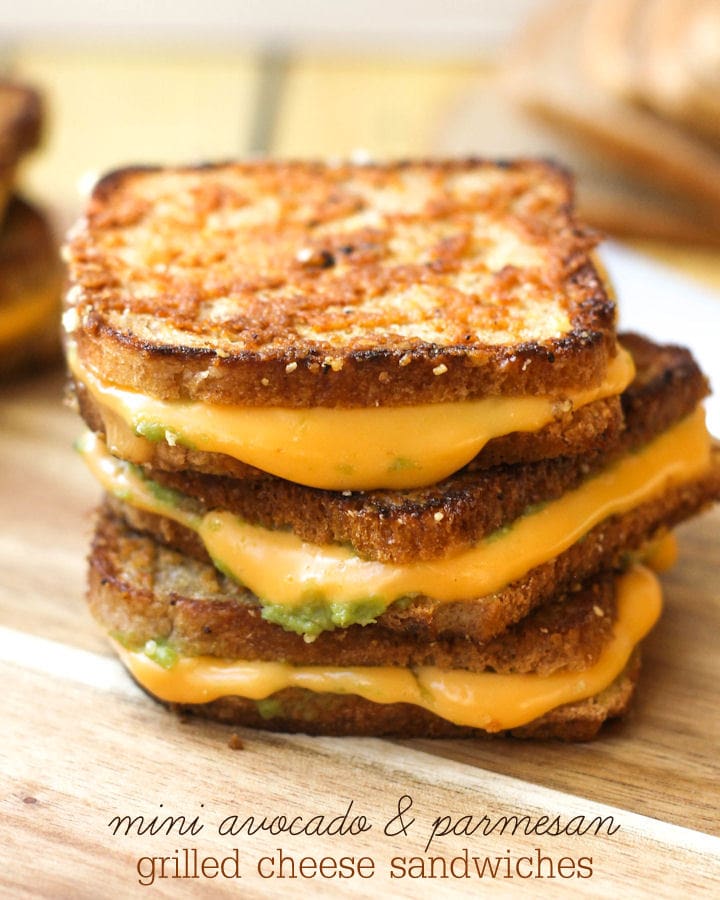 Mini Avocado Grilled Cheese Sandwiches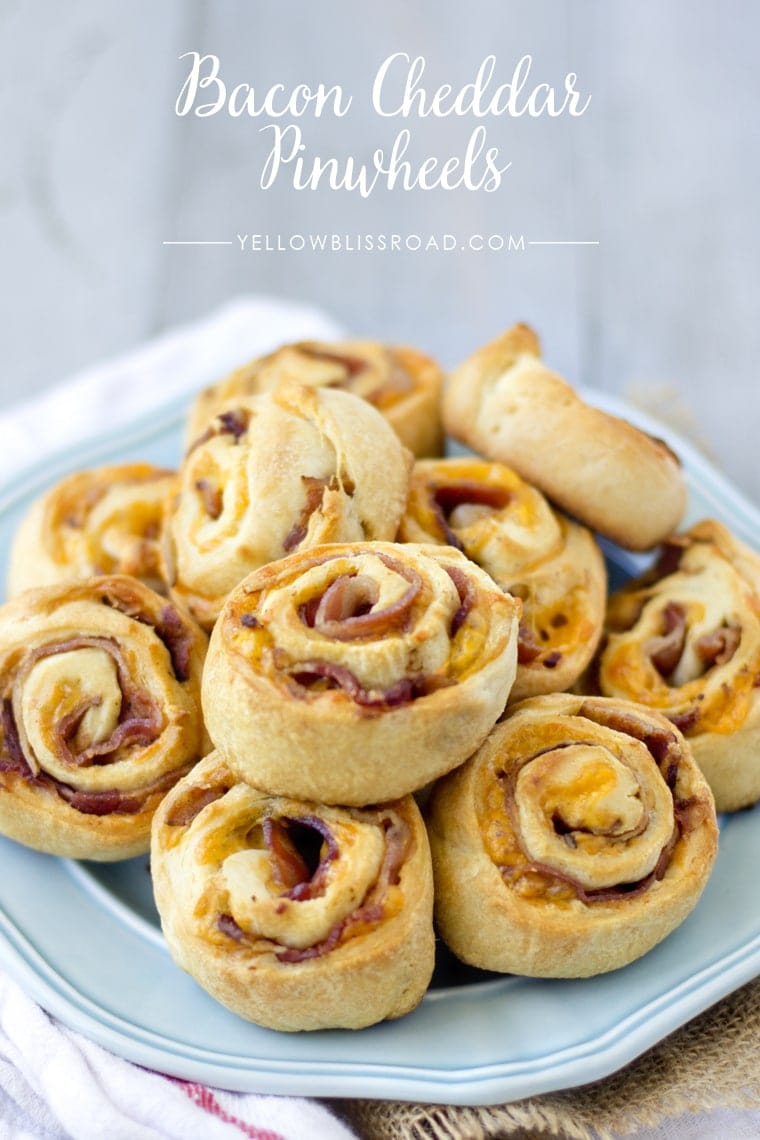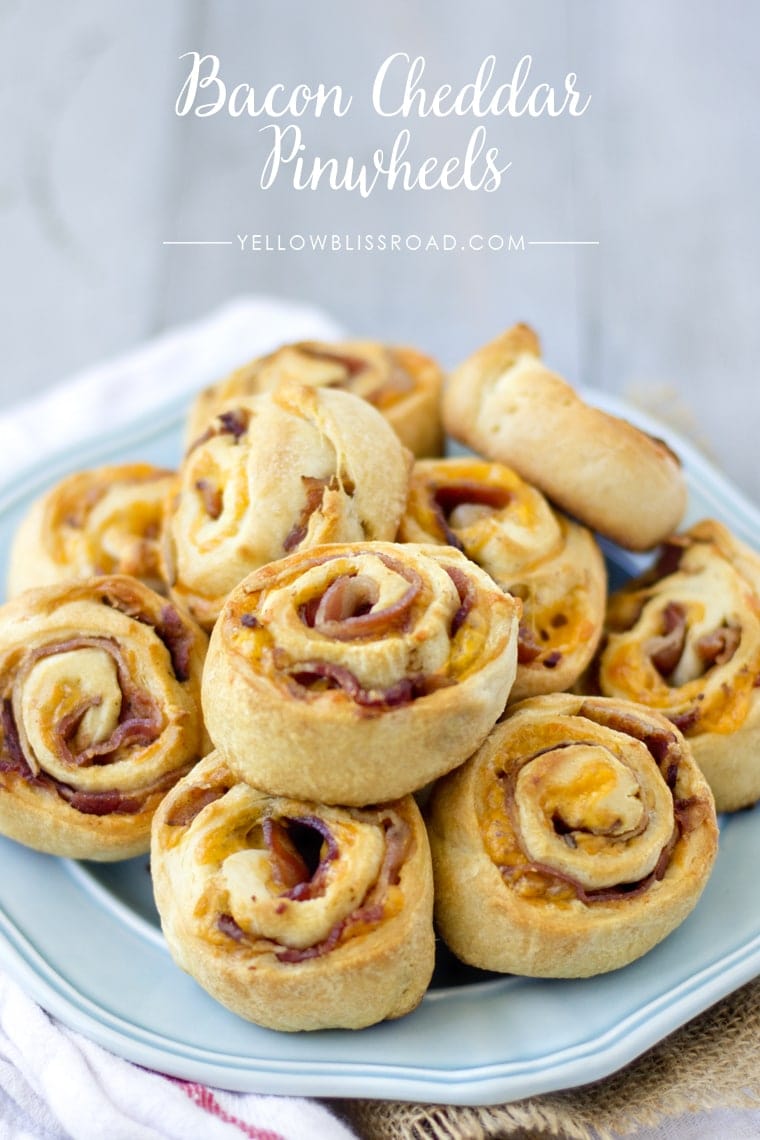 For all appetizer recipes go HERE.
For all bread recipes on the site go HERE.
And get weekly emails with monthly freebies by signing up for the Lil' Luna newsletter. 🙂
For even more great ideas follow me on Facebook – Pinterest – Instagram – Twitter – Periscope – Snapchat.
Don't miss a thing – Sign up for the Lil' Luna Newsletter today!
ENJOY!!