Who here loves a good salad? I've been slightly obsessed over the years, and I especially love trying a good salad at home or at a restaurant that comes with a delicious homemade dressing to go with it. Ranch and Thousand Islands dressings are always good to have on hand, but nothing beats a homemade dressing that is custom to the salad you are having.
All of my favorite salads from restaurants have special dressings to go with them, including the Luau Salad from Cheesecake Factory, the Oriental Salad from Applebee's and the Thai Crunch Salad from California Pizza Kitchen (seriously – they are all amazing and highly recommend you trying them if you haven't yet). 😉 Today's recipe for Lemon Poppy Seed Salad is a new favorite because it not only has a delicious lemon poppy seed dressing to go with it, but it's full of flavor and yummy ingredients. The salad includes chicken, craisins and sunflower seeds. The combination is amazing and we've made this a few times in the last month for family functions. It can be made without the chicken too, but the poultry makes it more hearty – perfect for a meal.
This dressing would be great on a myriad of salads!!
If you love salads as much as we do, then I suggest giving this one a try. The poppyseed dressing is amazing and takes just minutes to put together.
For video instructions, check out:
Lemon Poppy Seed Salad:
Lemon Poppy Seed Chicken Salad
Delicious Lemon Poppyseed Chicken Salad - takes minutes to throw together and is perfect for any meal or event!
Ingredients
3 cups salad mix, chopped
2-3 chicken breast, cooked and sliced
½ cup chopped tomatoes
½ cup craisins
½ cup sunflower seeds
Lemon Poppy Seed Dressing:
¾ cup mayonnaise
⅓ cup sugar
2 tablespoons lemon juice
2 teaspoons poppy seeds
Instructions
Add chopped salad, craisins and sunflower seeds to a large bowl and mix.
Make dressing by whisking together mayo, sugar, lemon juice and poppy seeds (refrigerate until ready to serve).
Right before serving add chicken pieces and dressing and toss to coat. ENJOY!
NOTE: There is salad kit at Costco that comes with salad mix, craisins and sunflower seeds. We just use our own dressing and add the chicken. 😉
 This is another favorite salad that is quick and delicious: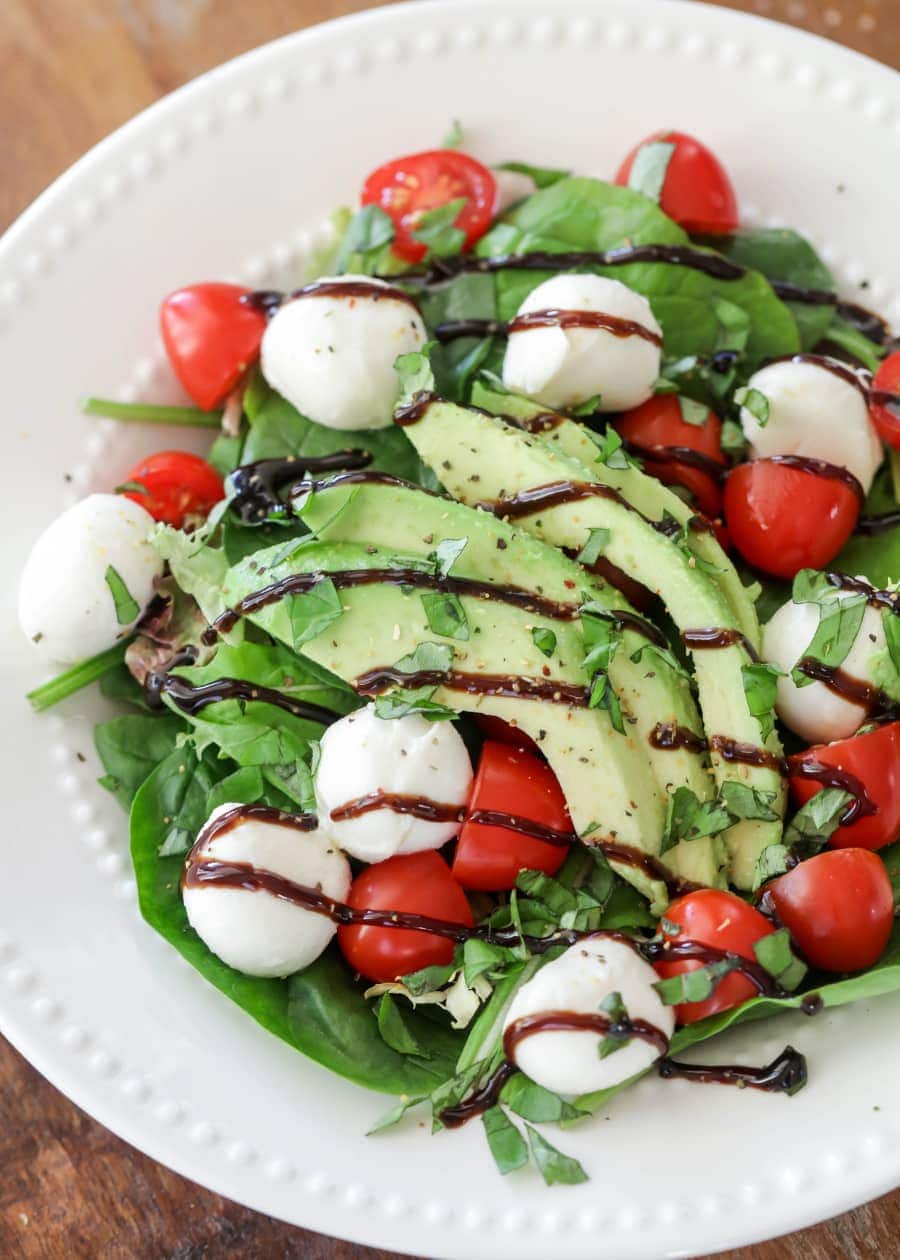 For more great salads, check out:
ENJOY!