Don't miss a thing – Sign up for the Lil' Luna Newsletter today!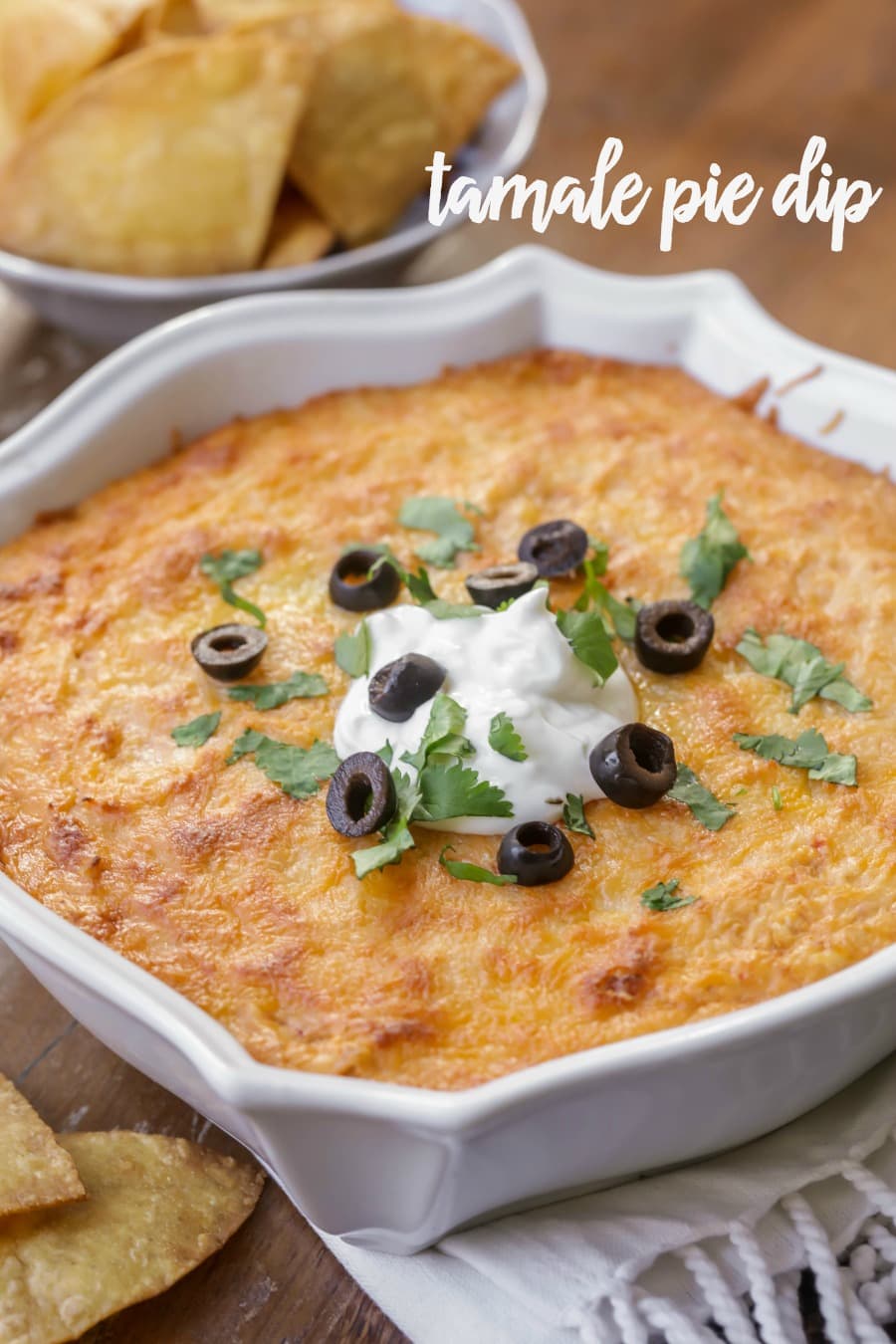 Hey friends! Hope you are all having a fantastic day! If not, I hope I can make it better, by sharing this scrumptious Tamale Pie dip recipe. Our family has always loved tamales for as long as I can remember. I mean, we are Mexican (even if we don't look like it!!). The problem is, tamales are a lot of work and mostly because when we make them, we like to make at least 20-30 dozen (we have a big family and usually only make them once a year). With that in mind, we were happy to find this recipe because it had the flavors of tamales but in a dip form. It was also SOO much easier to make!! Another reason why we loved the recipe is because we love trying out new dips with tortilla chips. We have them so often and although we enjoy our classic dip recipes, it's nice to change it up. Our family loved this recipe so much that this was gone in no time. The hubby even declared it his new favorite dip recipe. You know that means something considering he's an avid dipper. 😉
Hopefully, you can try this out and will enjoy as much as we did. We already decided it would be on the menu for Cinco de Mayo. 🙂 As with most dips, it is simple to put together and a flavorful, yummy dip to share at your next party. Here is the printable recipe:

Tamale Pie Dip
Ingredients
1 - 8 oz package cream cheese
2 cups Mexican blend cheese
1 - 14 oz can creamed corn
1 - 8 oz can diced tomatoes
½ cup sour cream
2 cloves garlic
1 tsp chili powder
1 ½ cups shredded chicken
salt to taste
1 tsp olive oil
Toppings - sour cream, olives, cilantro, etc.
Instructions
Coat a 9 inch quiche dish or deep dish pie plate with cooking spray and set aside.
In a processor or blender, mix cream cheese, 1 cup cheese, corn, tomatoes, sour cream, garlic and chili powder until almost smooth. Stir chicken in by hand.
Spoon mixture into greased dish. Top with remaining 1 cup cheese. Drizzle with oil. Bake at 325.for 45 minutes.
Garnish with desired toppings and serve
Adapted from "Pillsbury Dump Can Recipes" Magazine
MY OTHER RECIPES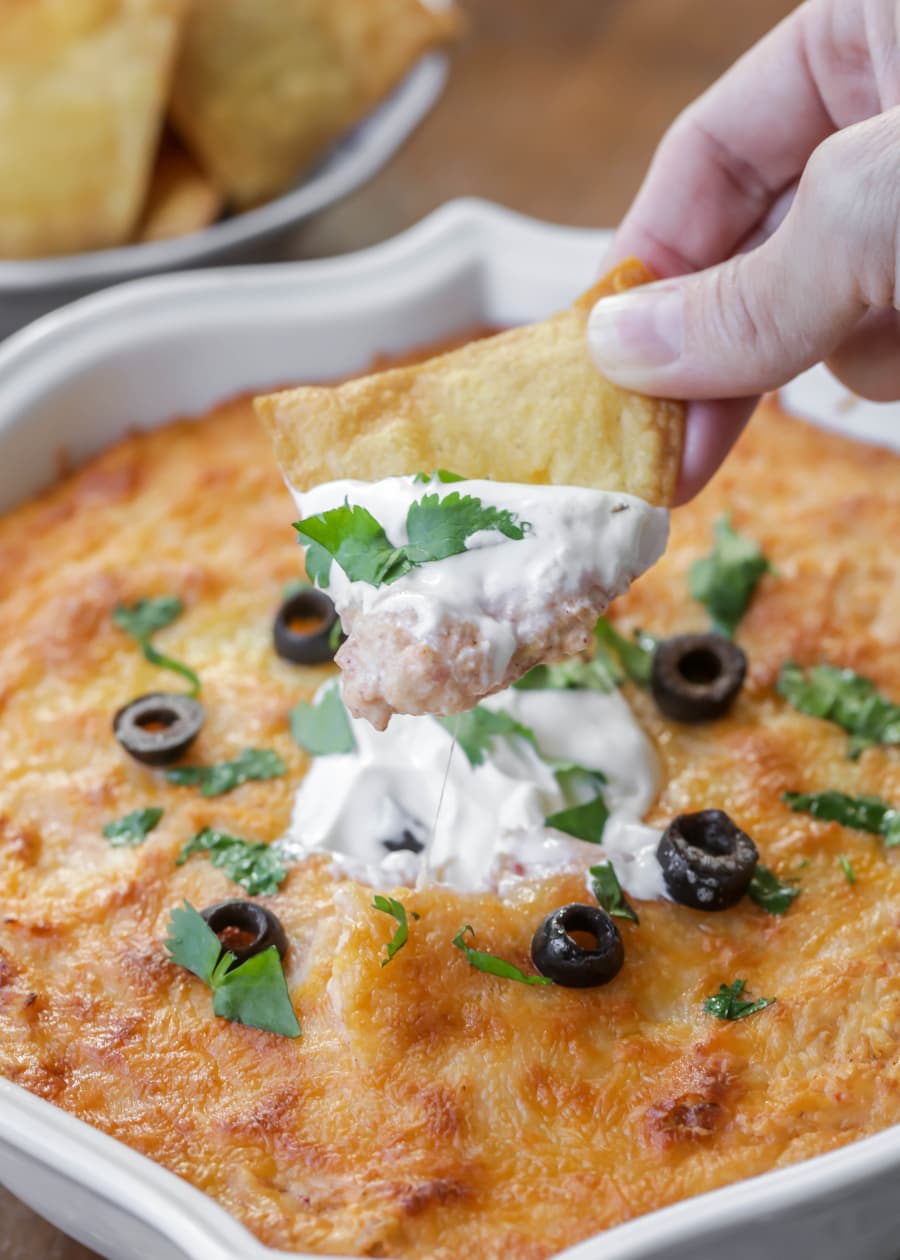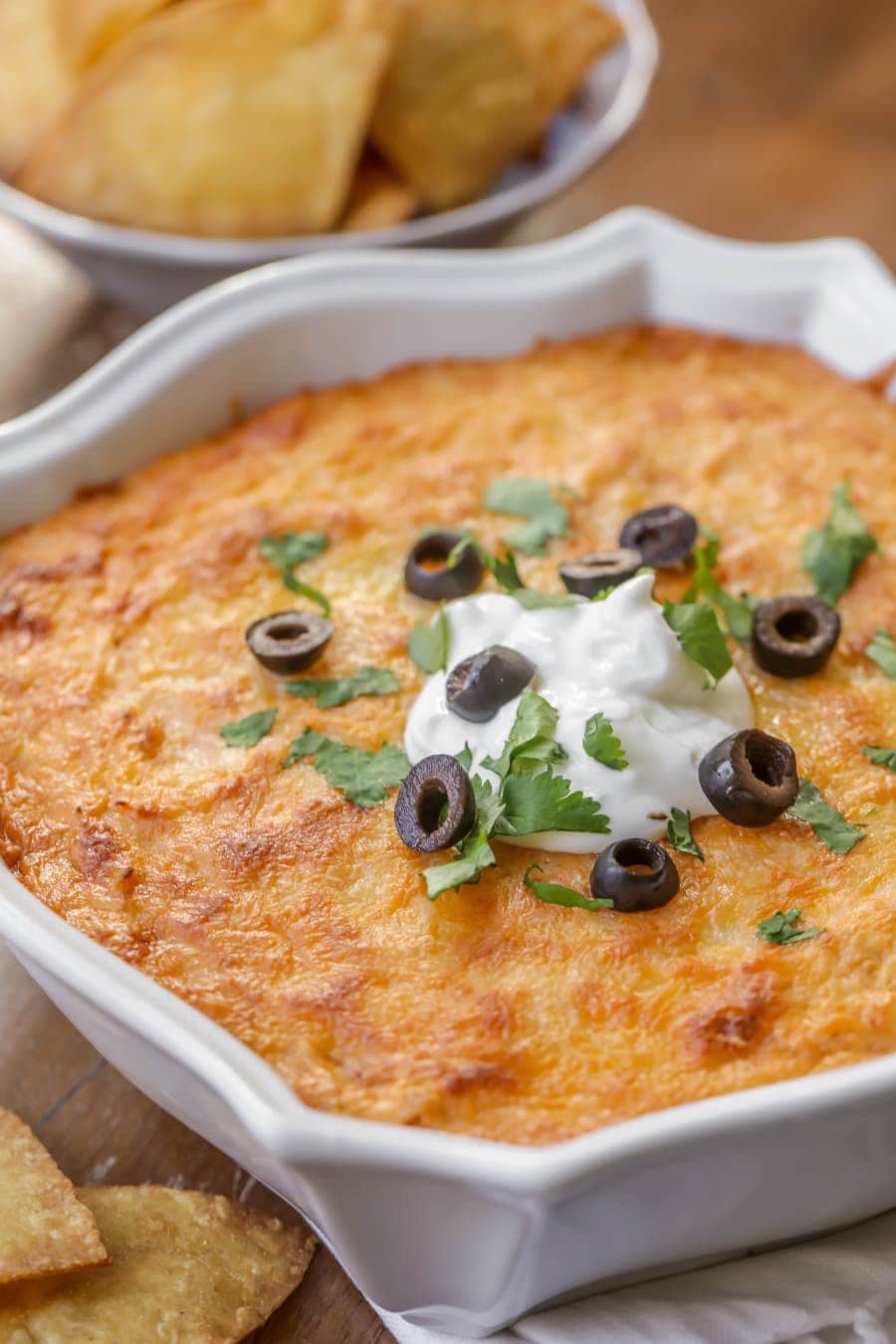 DIFFICULTY: easy
HOW MANY DOES IT FEED: 8
ANY CHANGES MADE: used 14 oz creamed corn and 1/2 cup less chicken
ANY SUGGESTIONS FOR NEXT TIME: none
If you're still looking for dip ideas to take to your next party, here's a handful of recipes: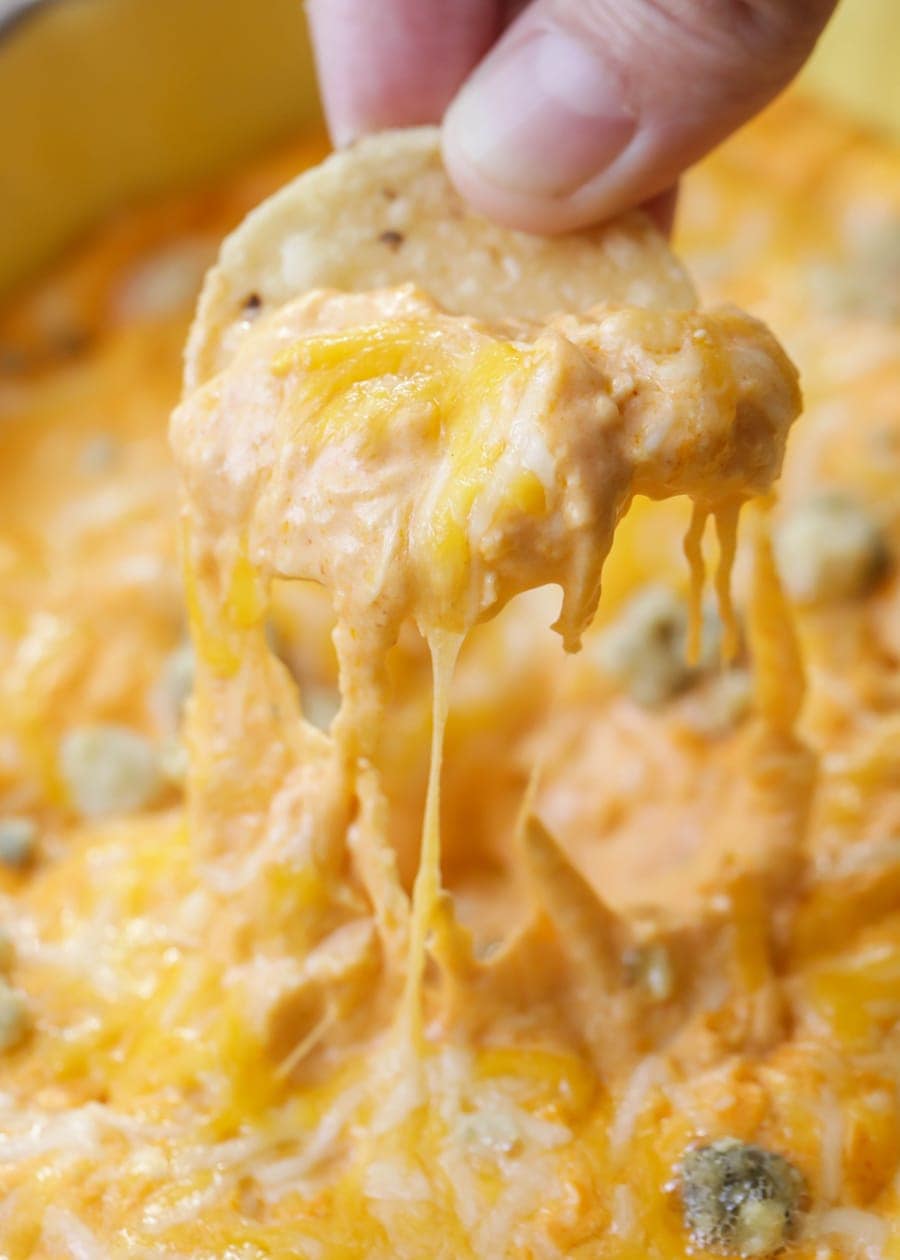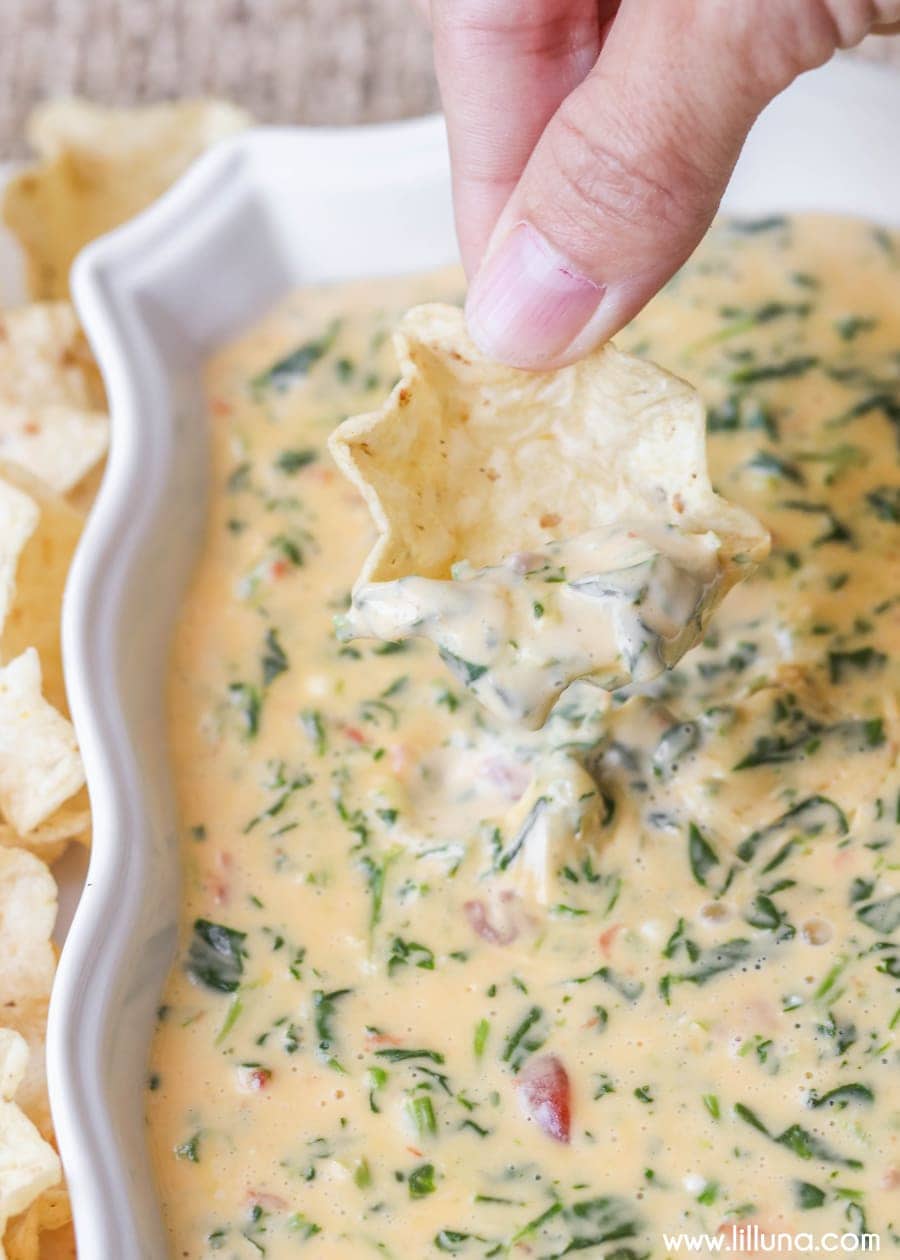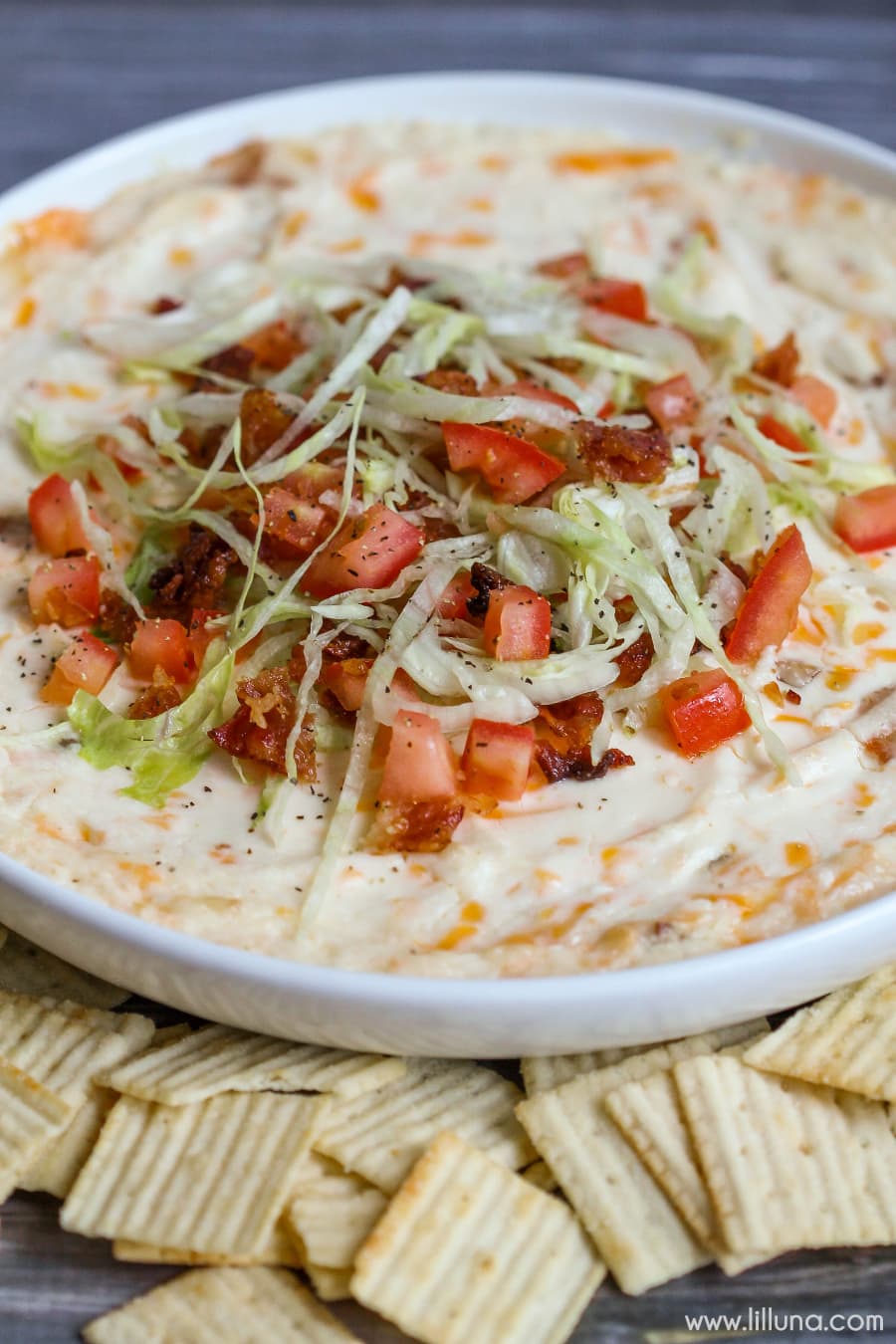 For all appetizer recipes, go HERE.
For ALL recipes, go HERE.
For even more great ideas follow Kristyn on Facebook – Pinterest – Instagram – Twitter – Periscope–Snapchat.
ENJOY!!