Don't miss a thing – Sign up for the Lil' Luna Newsletter today!

Hi there! You know sometimes when you're so used to doing something your own way, you're just so confident it's the best way!?? Then someone shows up and completely changes your world. My family has always made enchiladas the good ol' Mexican way, like these Las Palmas Chicken Enchiladas or even these Red Cheese Enchiladas for as long as I can remember. They are delicious, but when my dear friend Jenny came over one beautiful Sunday with her tray of Green Chili Enchiladas, I was a bit hesitant to even consider that they would taste anywhere near as good as our family recipe. However, they smelled amazing, so of course, I didn't hesitate to eat them. I'm so glad I didn't because they were delicious!!! I think the main difference between these and our original recipe is the flour tortilla. It really makes a difference in the taste and texture making them so soft and so creamy.
Shortly after Jenny's life changing visit (most of her visits are life changing), I made a tray for my own family (my mom, sisters and brothers). They fell in love, just as I did. Since then, I've made these several more times because they are just so good!! Now, it's become a new favorite recipe that is requested all the time and they're a hit every time they're made.
Here is what you'll need to make these delicious, creamy enchiladas:

Green Chili Enchiladas
Ingredients
12 count soft taco flour tortillas
2 chicken breasts, cooked and shredded
2 cans cream of chicken
2 cans diced green chili's
1 pint sour cream
4 oz cream cheese, softened
3-4 cups colby jack cheese, grated
Instructions
In a large bowl, mix cream of chicken, green chili's (I prefer to blend mine before adding), sour cream, and cream cheese until well combined. Add salt and pepper to taste.
Remove about ⅓ of your mixture to a separate bowl and set aside. Add your shredded chicken to remaining mixture.
Spray a 9x13 tray and also spread a little bit of your green chili mixture on the bottom. Place a large spoonful of the chicken mixture in a tortilla and add a generous amount of cheese. Roll up and place in your pan. I can usually fit two rows of 6, horizontally in the pan. When the pan is full, top with plain soup mixture and cheese.
Cover with foil and cook at 350 for an hour. About 15 min before you take your pan out, remove the tin foil.
This recipe makes a full 9x13 tray, with extra left over. I like to fill a small rectangle foil try and toss in the freezer to be used at a later time. You can give it as a meal for someone in need or just use as a last minute dinner idea.
By the way, this is not a dis on our cherished Green Chili Chicken Enchiladas. Those are still, and will always be, very good! Try both and let us know what you like about each of them.
DIFFICULTY: Simple
HOW MANY DOES IT FEED: 6-8 (+ your small freezer meal)
ANY CHANGES MADE: none
ANY SUGGESTIONS FOR NEXT TIME: none
Can't beat cheesy, delicious Mexican dishes, right?
Here are some of our other favorites:
Check Out My Other Recipes
Las Palmas Green Chili Chicken Enchiladas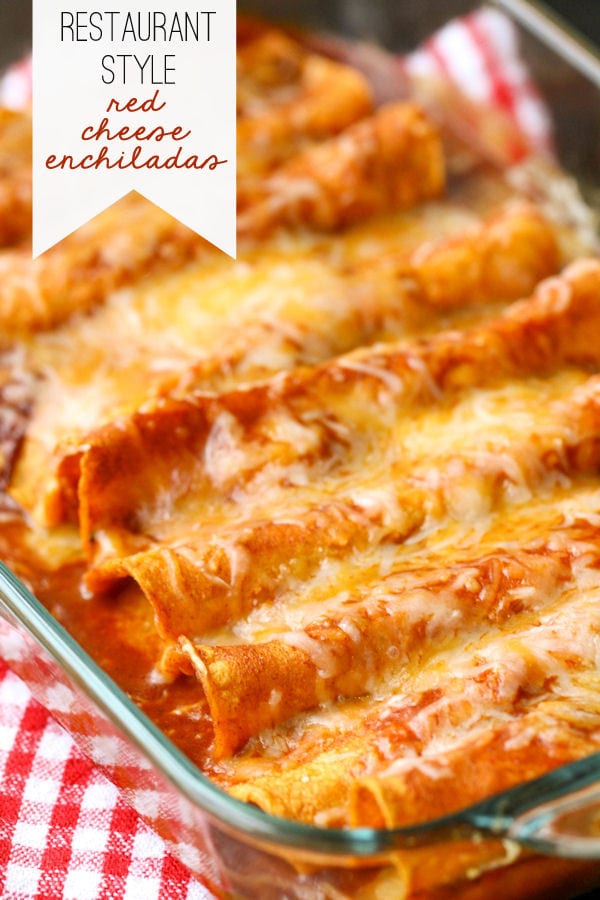 And we always have Mexican Rice with our enchiladas…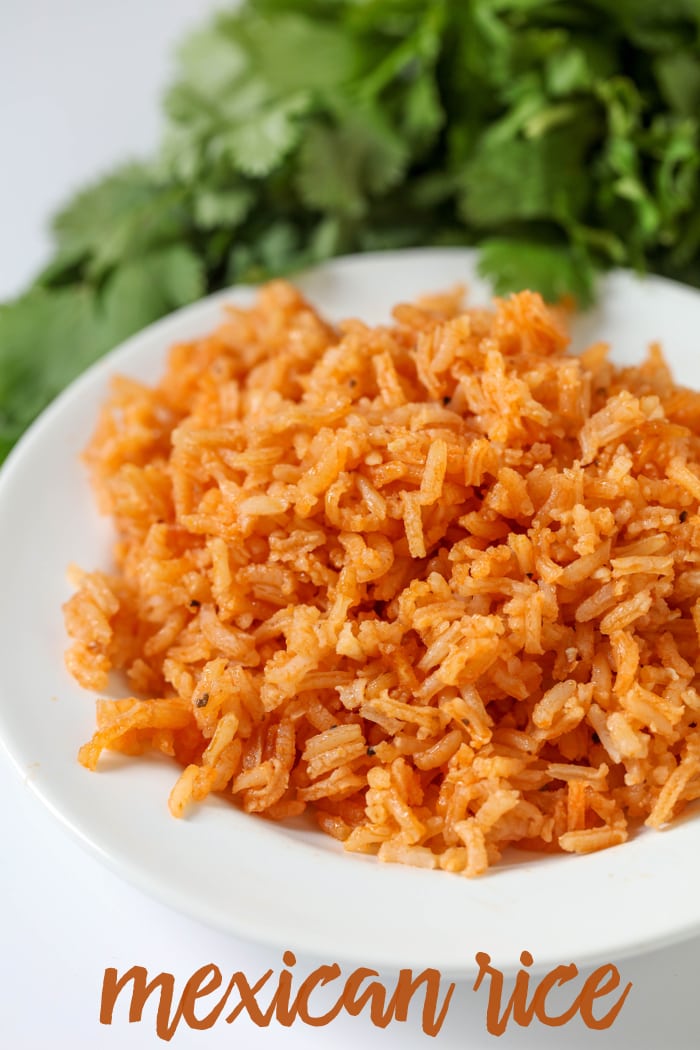 For all Dinner ideas go HERE.
For all Recipes go HERE.
For even more great ideas follow me on Facebook – Pinterest – Instagram – Twitter – Periscope – Snapchat.
ENJOY!
Need more recipes and creative ideas? Sign up and get a FREE copy of my latest ebook!