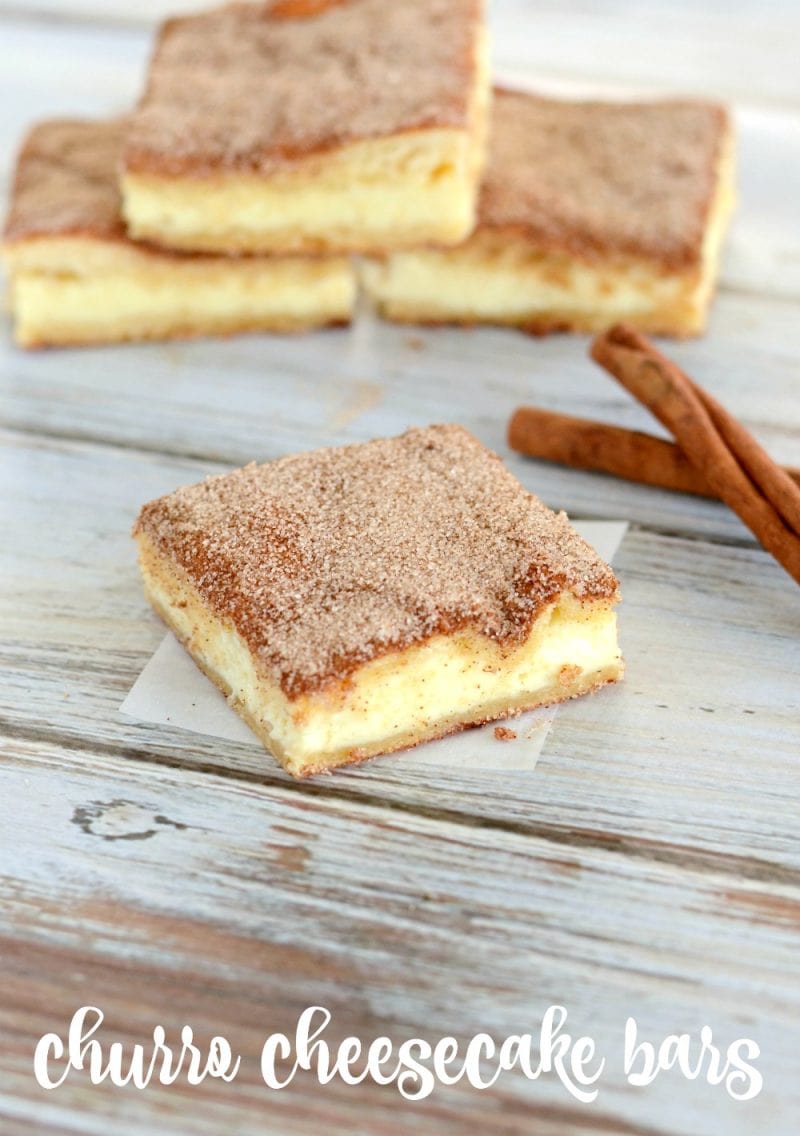 Holiday baking season is in full swing at my house. I have several favorite holiday flavors, but when I want my house to smell like Christmas, anything with cinnamon sugar tops the list! Not only do these Churro Cheesecake Bars make your house smell amazing, they are absolutely scrumptious!
They are a perfect combination of two wonderful desserts – churros and cheesecake. Seriously so amazing! Every bite is melt in your mouth delicious.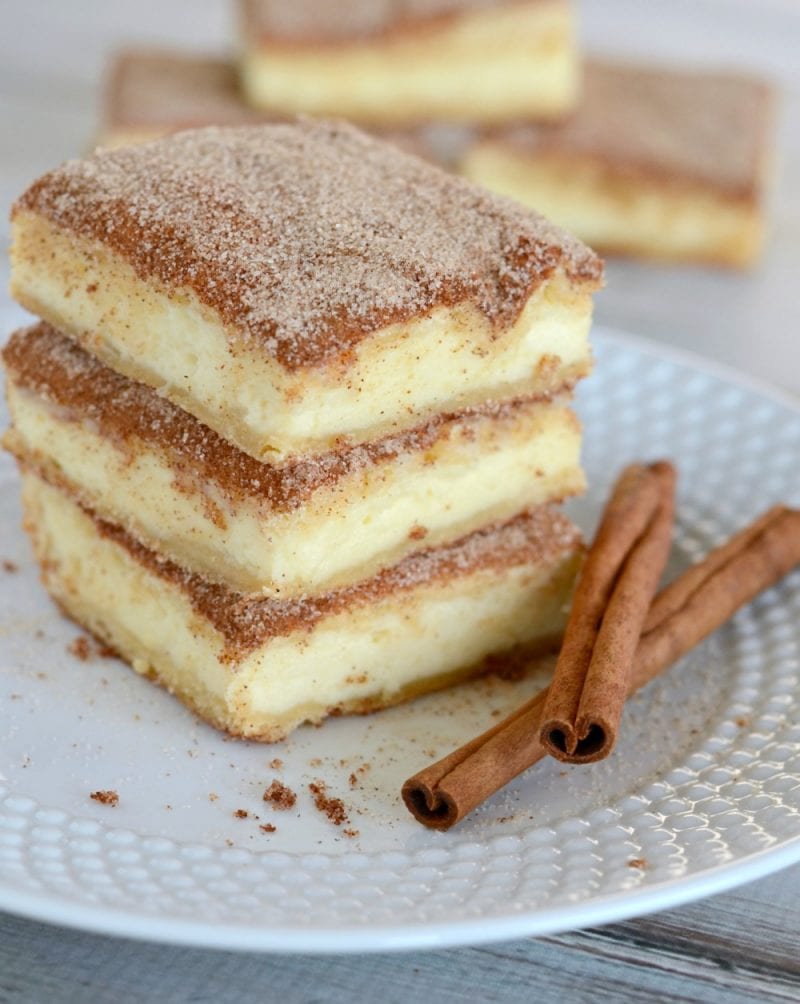 The hardest part of the whole recipe is pressing together the seams of the crescent rolls. If you can find the crescent roll sheets, it is a real time saver. If not, roll them out on a floured counter or piece of waxed paper that has been dusted with flour. After you have pressed out all the seams, gently place the dough into your pan that has been sprinkled with cinnamon sugar.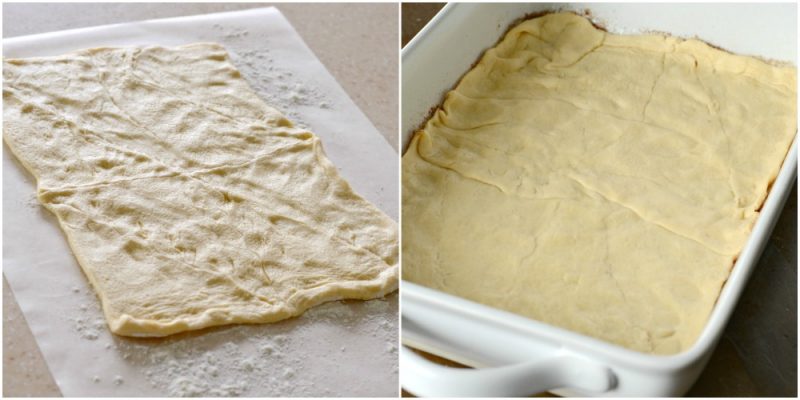 After you spread the cheesecake filling on the crust, repeat the same procedure to roll out the second can of dough. Place it on top of the filling, then sprinkle it with cinnamon sugar. It looks good already, doesn't it?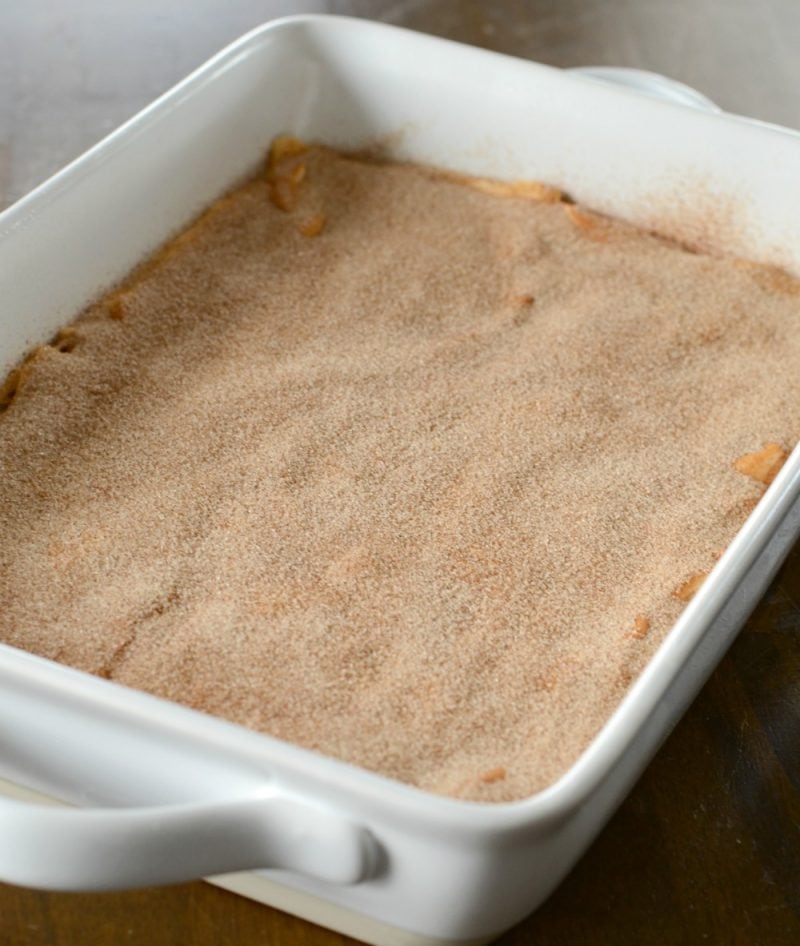 My entire family went crazy for these decadent bars, and I bet yours will too!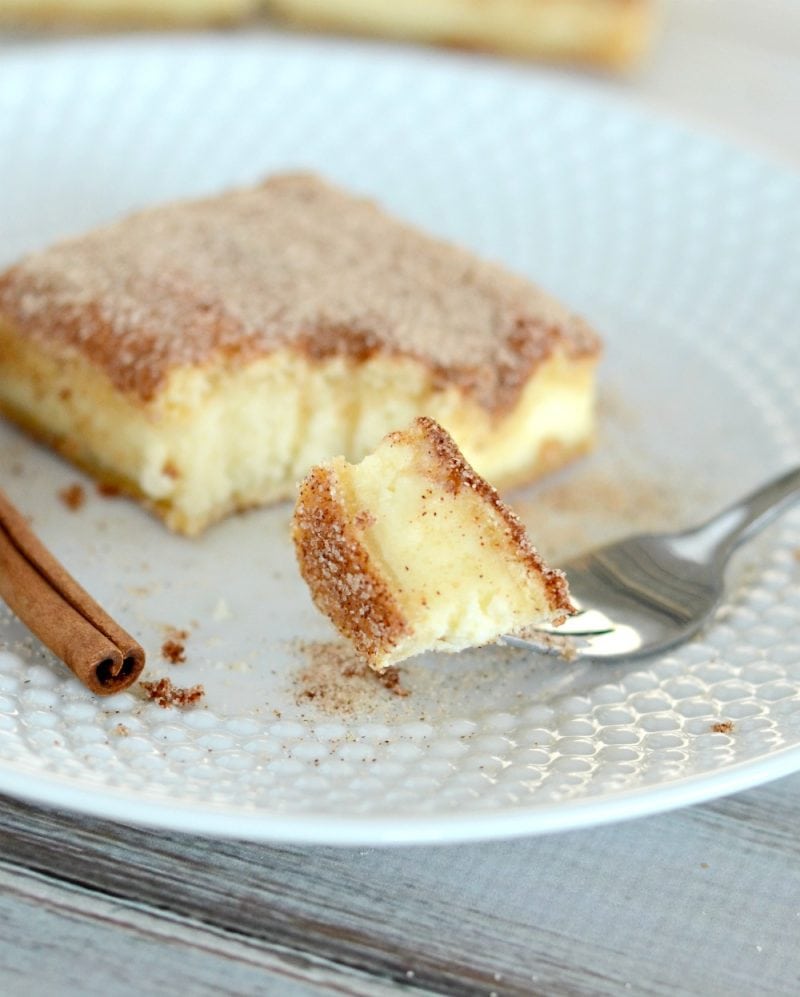 For more cinnamon treats, check out:
How to make Churro Cheesecake Bars:
Churro Cheesecake Bars Recipe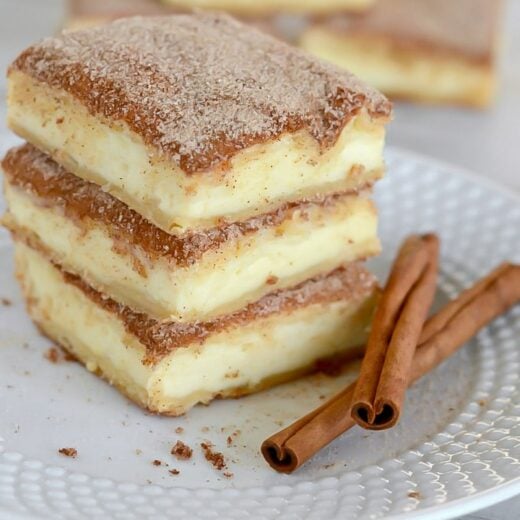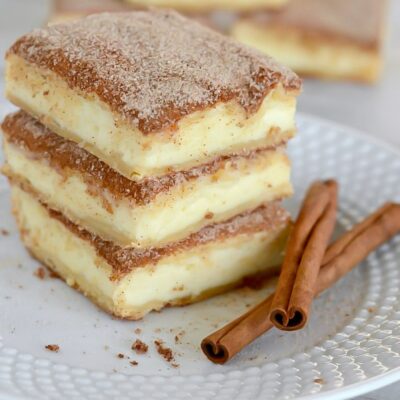 Delicious Churro Cheesecake!! These bars are covered in cinnamon and sugar and are the perfect sweet treat to your next get together.
Ingredients
Instructions
Combine 1/2 cup sugar and 2 Tbsp cinnamon in a small bowl. Set aside.

Beat the cream cheese till smooth. Add the sugar, egg, and vanilla and beat till smooth and creamy. Set aside.

Spray a 9x13" pan with non-stick spray, then sprinkle half of the cinnamon sugar mixture evenly in the bottom of the pan.

Unroll the dough onto a lightly floured piece of waxed paper and press all the seams together. Carefully lift into the pan on top of the cinnamon sugar. Press to the edges of the pan.

Spread the cream cheese mixture evenly over the dough. Unroll the second can of dough and roll it out the same way as the first one. Place it on top of the filling.

Sprinkle the remaining cinnamon sugar on top of the dough. Bake at 350° for about 30 minutes or until light brown.
Notes
If you can find the unperforated crescent dough sheets, you don't have to pinch the seams together.
Recipe adapted from The Recipe Critic.
---
Two of my favorite desserts in one! YUM! Thank you, Kara! For more great recipes from her, be sure to head on over to Creations by Kara.
For more cinnamon goodness, check out: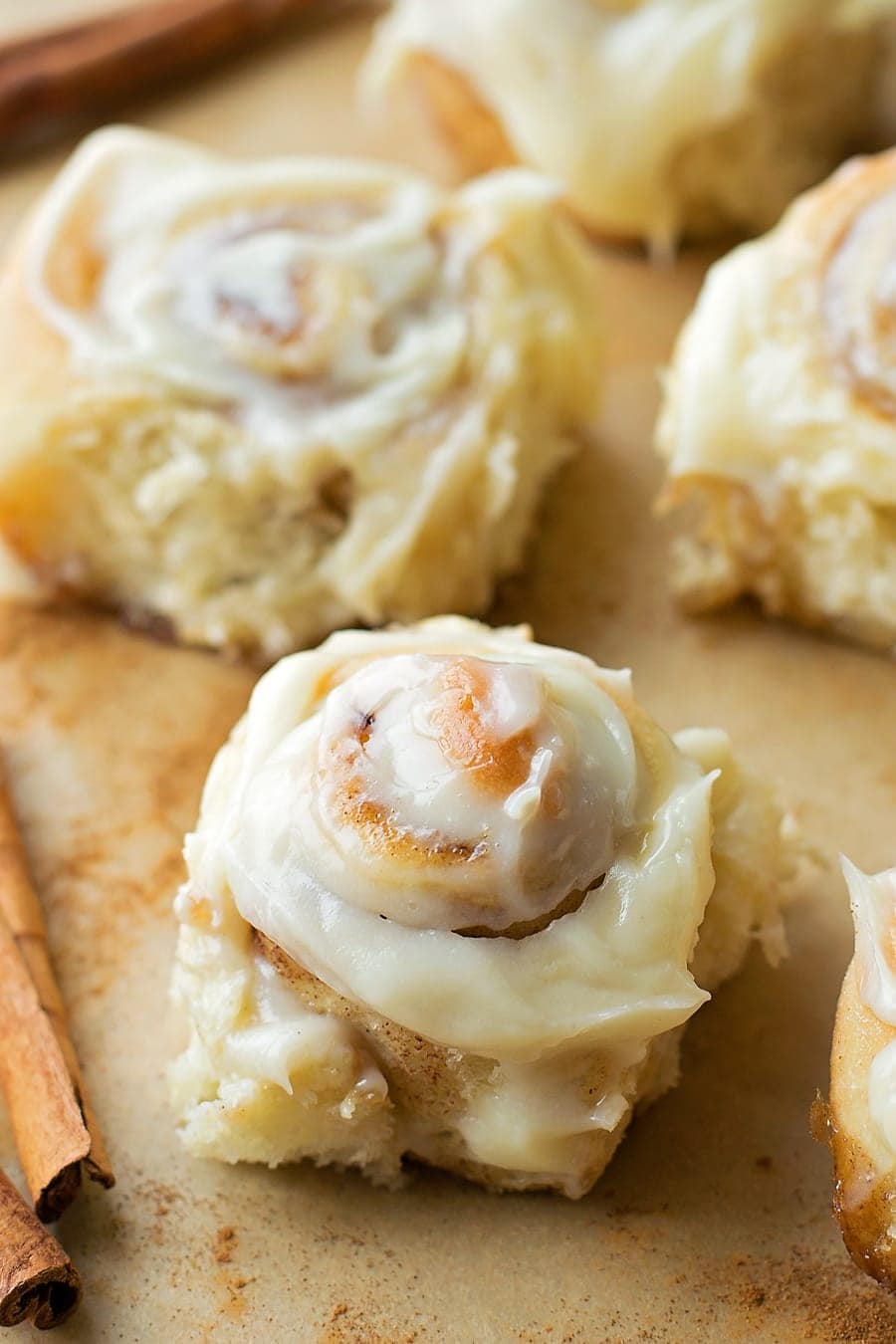 ENJOY!