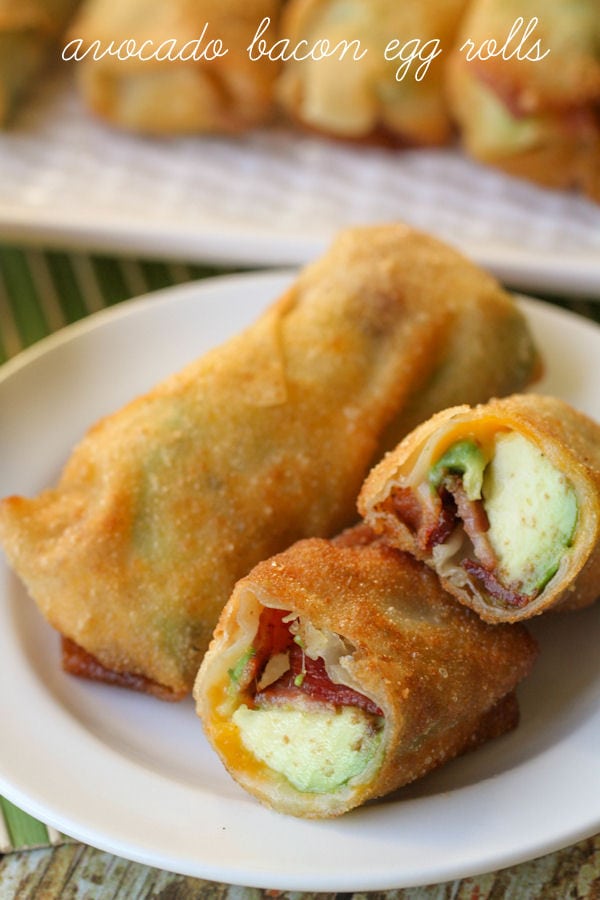 You may have figured something out by now…
That is – my family LOVES to eat! So much of what we do is centered around food and provides excuses to get together. Being in Texas, I'm not there anymore to enjoy all the delicious cooking and baking going on, but I'm definitely trying out all the recipes they do making them family favorites in our own little family. 🙂
This next recipe is another one tried by my mom and sisters. With avocados, bacon and wonton wrappers you could guess that it was a hit! We usually make egg rolls with cole slaw, but I think avocado and bacon may be a new favorite!
MY OTHER RECIPES
How can you go wrong with these? Two words: You can't!!
I think you'll love these Avocado Bacon Egg Rolls. 😀

Avocado Bacon Egg Rolls [RECIPE]
Ingredients
4 small avocados
lime juice
salt
6-7 slices pepper jack cheese
8-10 slices bacon, cooked
8-10 egg roll wrappers
water
Instructions
In a large frying pan, heat about 2" of oil on medium heat
Slice avocados and drizzle with lime. Sprinkle with salt as desired.
Place one egg roll wrapper on your work surface. Lay ½ of a slice of cheese in the middle. Lay 1 slice of avocado on top of cheese, and then one slice of bacon, broken in half. Finish with another slice of avocado.
Fold the part of the wrapper pointing towards you over the stack of avocado and bacon. Fold the left and right corners over the middle and roll up egg roll nearly all the way. Be sure to fold tightly with no openings for ingredients to fall or leak out. With finger tip, dab a bit of water on the remaining corner at the top and then seal this corner onto the egg roll to close it.
Repeat steps until all of your ingredients and wrappers have been used. Carefully place a few egg rolls into your hot oil and cook, turning them over once until golden brown on each side. Remove from oil and allow to drain and cool on a plate lined with paper towels. Serve whole or cut in half at an angle.
Recipe adapted from HERE.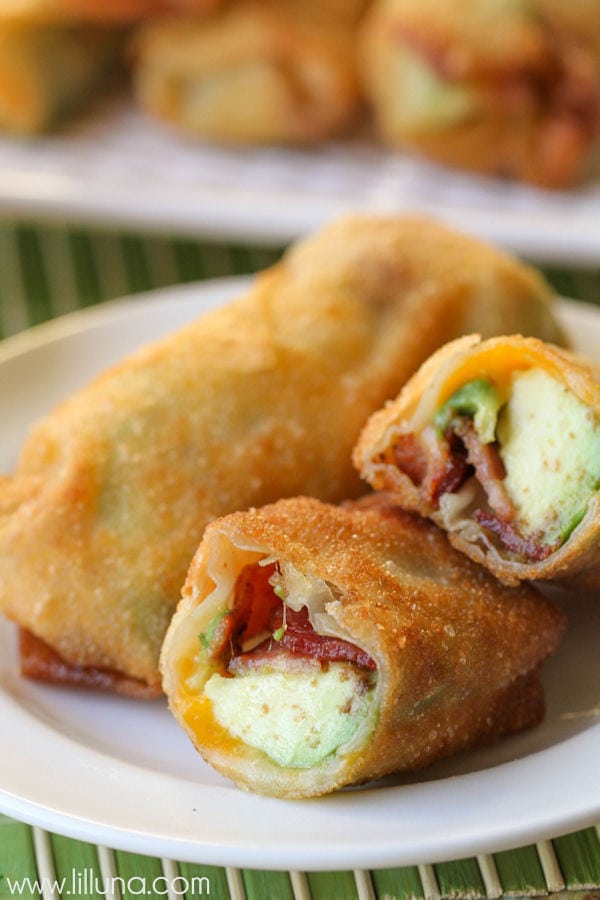 We're usually a fan of deep-fried anything! Wouldn't you agree?!
If you are too you will definitely love this recipe. It's easy, delicious and makes the perfect side dish!
In fact, these Avocado Bacon Egg Rolls would be perfect with these recipes: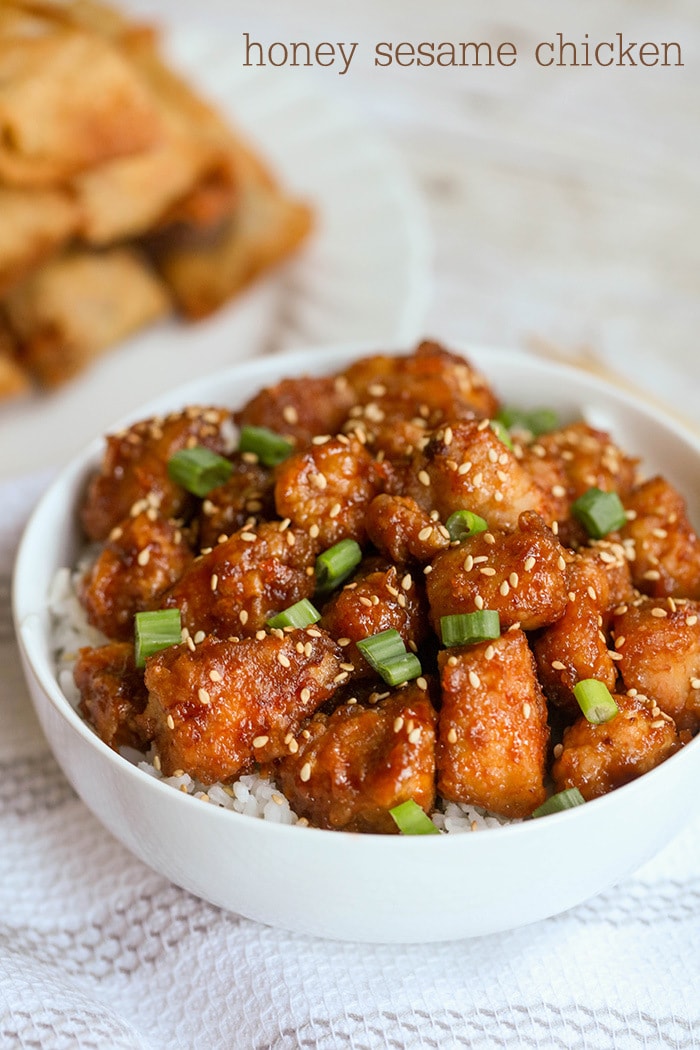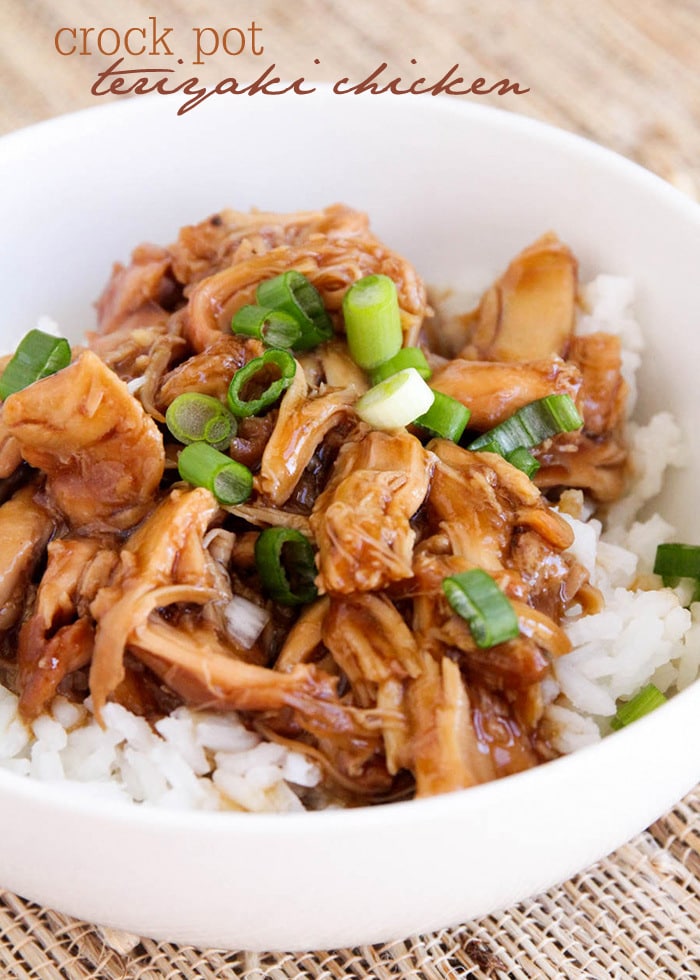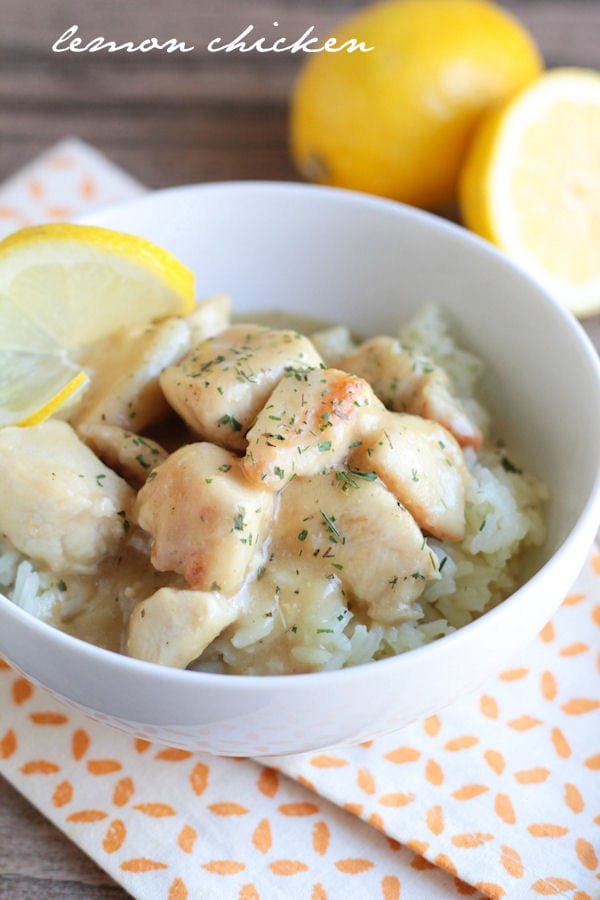 Are you craving Chinese yet?!? 😉
For all Chinese recipes go HERE.
For all Lil' Luna recipes go HERE.
And get weekly emails with monthly freebies by signing up for the Lil' Luna newsletter. 🙂
For even more great ideas follow me on Facebook – Pinterest – Instagram – Twitter – Periscope.
ENJOY!