Hi everyone! I sure hope you've enjoyed your holiday break and that you're getting back into the swing of things. Christmas time is my favorite! But a close second is starting a new year. New outlook on life, new plans and goals, etc… Its all so refreshing! One of my goals this year is to make better use of my Crock Pot. There are so many wonderful recipes out there and I feel like I've been missing out like today's Cashew Chicken recipe.
This recipe is one I have tried at restaurants but never made at home. I'm glad we tried it because it was easier than I thought it would be. You make this in the slow cooker which makes things so much easier. The sauce ended up being so tasty! We love the added flavor the cashews brought, but if you're not a fan of the nut you can totally leave them out.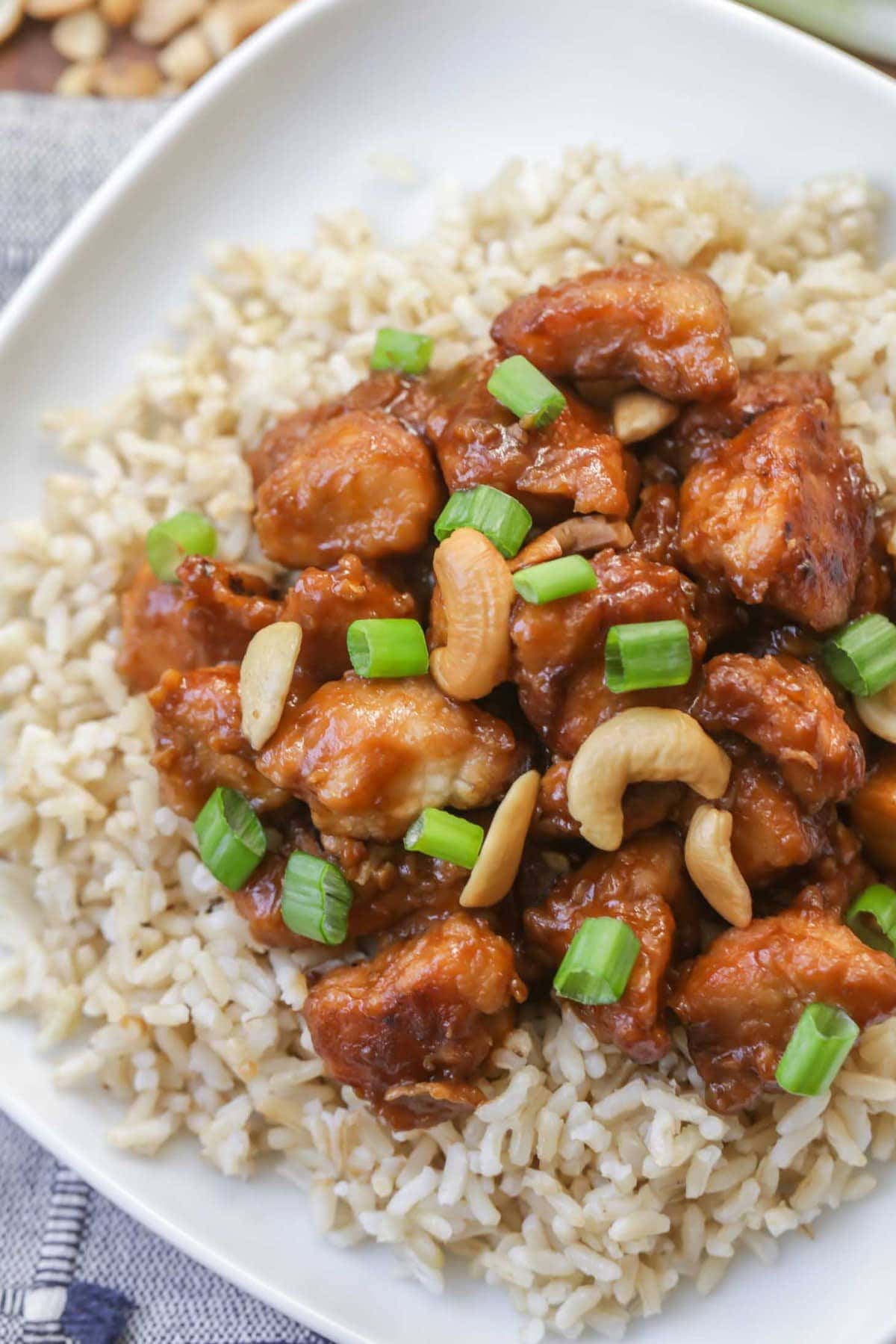 We served our cashew chicken with brown rice to keep things a little healthier, but it would be great with noodles or white rice too. We are glad to have another yummy crock pot recipe to make on a busy day!
MY OTHER RECIPES
Complete the meal by also making:
For more Asian chicken recipes, check out:
How to make Cashew Chicken:
Crock Pot Cashew Chicken
Ingredients
2 lbs boneless skinless chicken, cooked and cut in bite size pieces
¼ cup flour
½ tsp Pepper
1 T. Canola oil
¼ cup soy
2 T. Rice vinegar
2 T. Ketchup
1 T. Brown sugar
1 tsp. Minced garlic
½ tsp. Grated fresh ginger
¼ tsp. Red pepper flakes
½ cup unsalted cashews
Instructions
In a resealable bag, combine flour, pepper and chicken. Shake to coat
Cook chicken in a skillet with hot oil.
In a small bowl mix soy sauce, rice vinegar, ketchup, brown sugar, garlic, ginger and red peppers flakes.
Pour over chicken and add to your slow cooker. Cook on low for 3-4 hours
When ready, stir in cashews and serve over warm rice.
For another favorite crock pot chicken recipe, check out: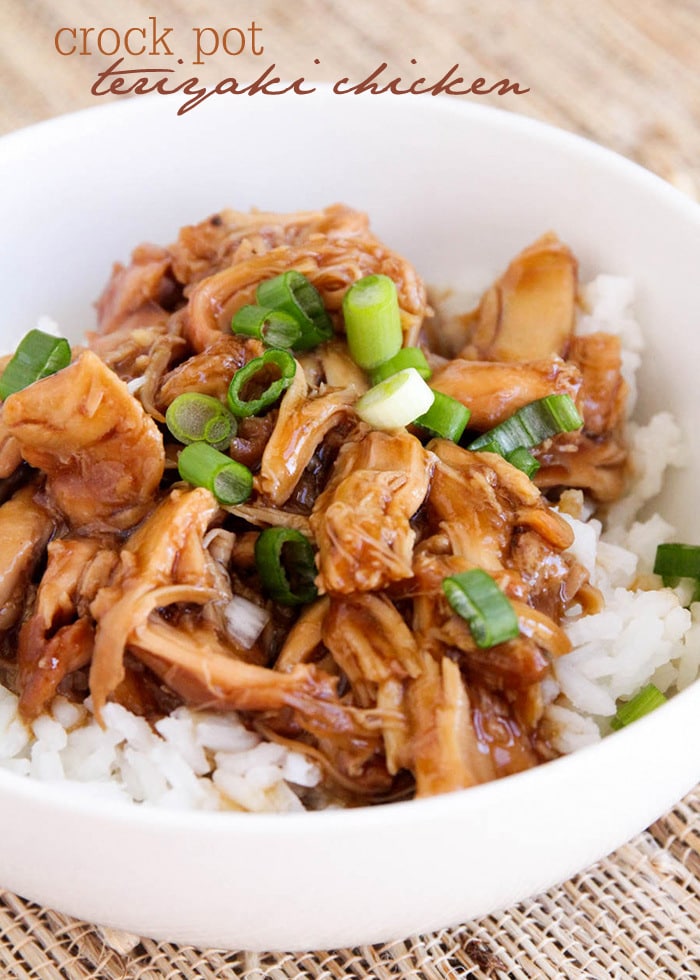 ENJOY!