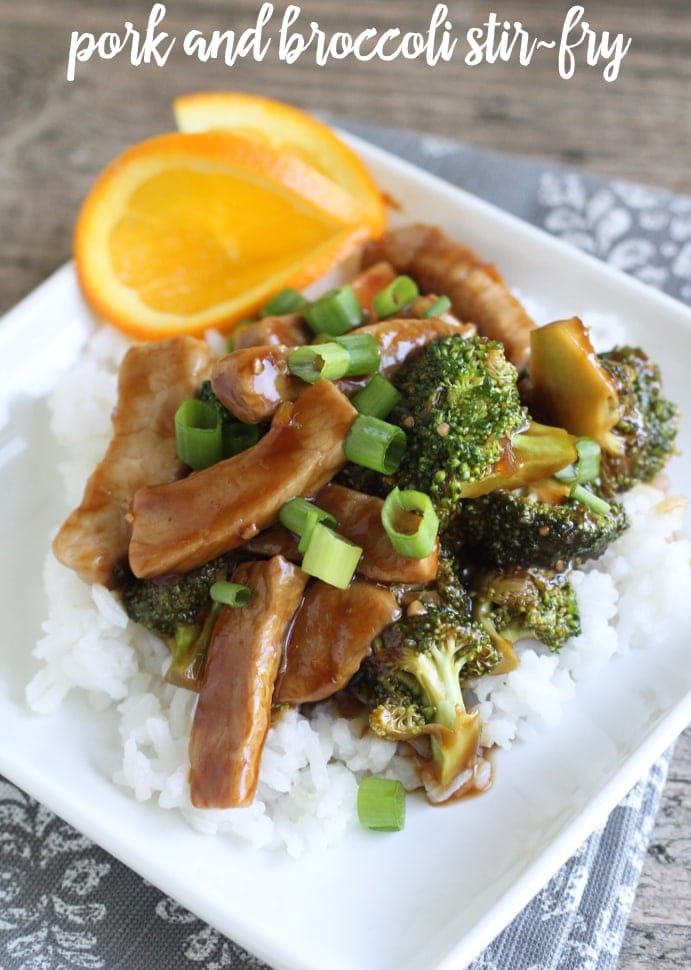 I think this will be the last Asian food recipe I'll share for a little bit…
I just wanted to make sure you had lots of options for the upcoming Chinese New Year. I think I've decided on the Honey Sesame Chicken, this next recipe, along with some Fried Egg Rolls and Cream Cheese Wontons (a recipe I have yet to share with you but it's FAB!!) I may have to make some Avocado Bacon Egg Rolls too just because they are delicious, and I'm craving them – ALL.THE.TIME!! ;D
I'm thinking we'll have to have some friends over to help us eat because there are just too many things I want to make and we'll need help eating it. I'm used to celebrating with my family (yes we celebrate Chinese New Year – it gives us just another excuse to have Chinese food).
This next recipe is one that my mom tried out, and it comes from Martha Stewart. As with most recipe my mom tries out, this one was another hit with the family. Doesn't it look YUMMY?!

Oh yeah!! I LOVE broccoli in with my Chinese food. It's one of those veggies I hated as a child and LOVE LOVE LOVE as an adult. 🙂
Here's the recipe so you can try it too…
Pork and Broccoli Stir Fry Recipe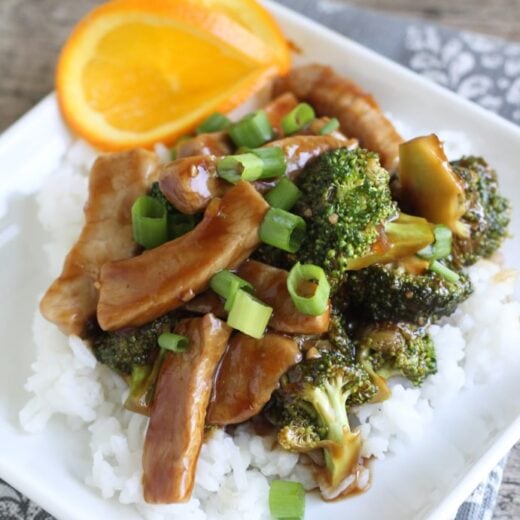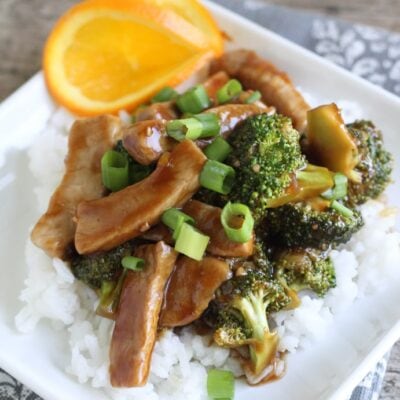 Pork and Broccoli Stir-Fry! If you love Asian food, you'll love this simple and delicious dinner recipe. Lots of flavor!!
Ingredients
2

tsp

grated orange zest

1/2

cup

fresh orange juice

1/2

cup

soy sauce

1/2

cup

rice vinegar

2

tbsp

cornstarch

3-5

tsp

vegetable oil

1

lb

pork tenderloin

quartered and thinly sliced

1

tsp

minced garlic

3

scallions

white and green parts separated and thinly sliced

1

lb

head of broccoli

cut into bite-size florets, stalks peeled and thinly sliced

1/2

cup

chicken broth
Instructions
Combine orange zest, juice, soy sauce, vinegar, and cornstarch in a medium bowl; set aside.

In a large skillet on medium, heat 3-5 teaspoon oil. Cook pork pieces in oil 1-2 minutes, until browned on one side. Move to a plate and set aside; reserve skillet.

In reserved skillet add garlic and scallion whites. Cook 1-2 minutes until scallions wilt, stirring occasionally. Add broccoli and ½ cup water to skillet. Cover and cook 2-4 minutes, until broccoli is crisp-tender.

Add pork and stir-fry sauce from step 1 to your skillet. Cook 1-2 minutes, stirring until pork is cooked through and sauce has thickened. Top with scallion greens.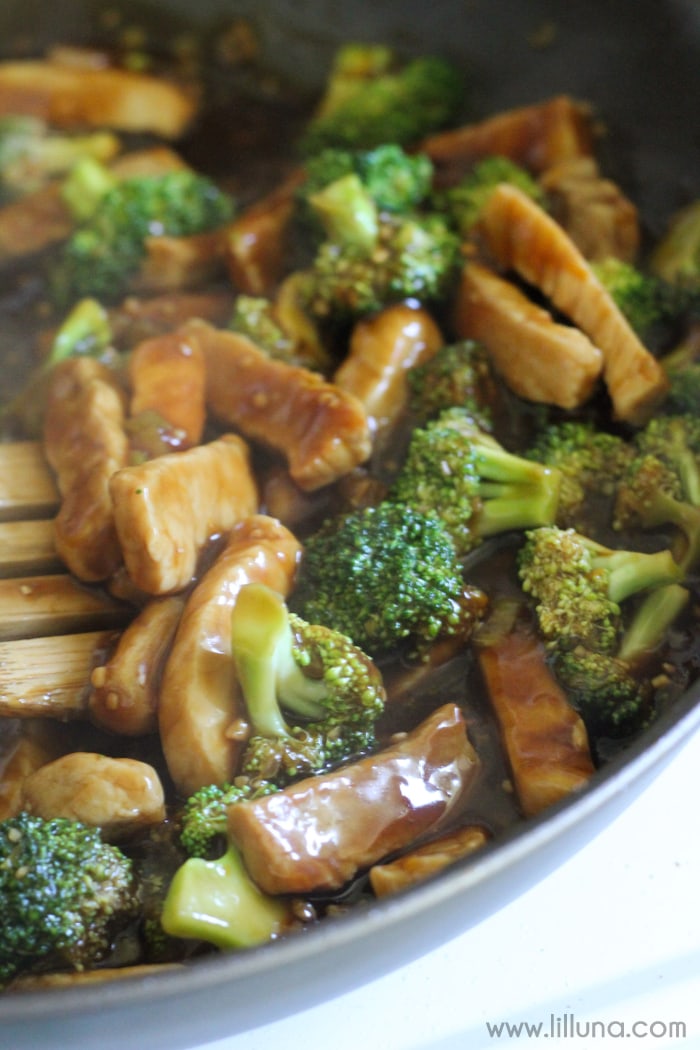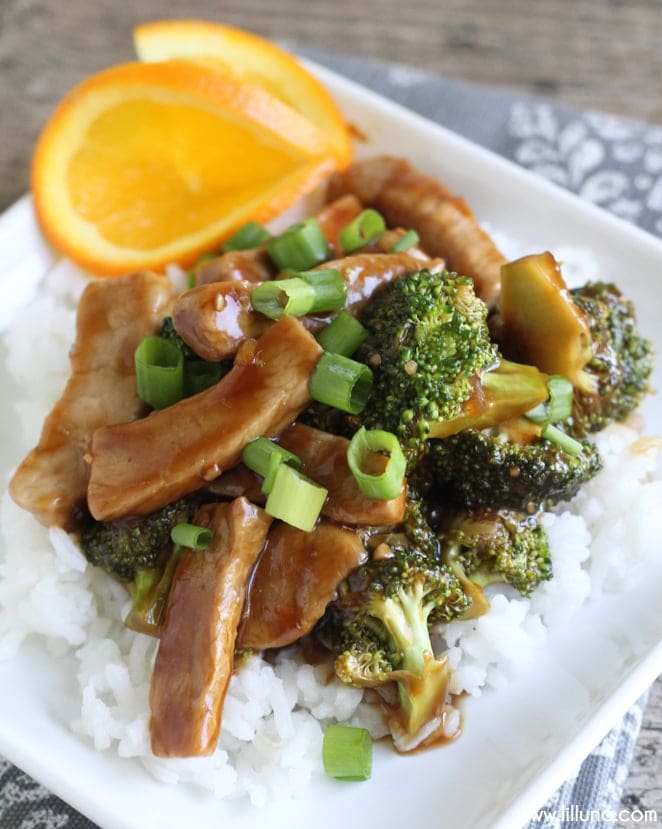 My mom only needed to make a few modifications to the original. They said they would be adding this in with some of our "regular" Chinese food recipes. I'm sad they will be celebrating without me this year, since I'm in Texas now, but I'm glad it's forcing me to figure out how to make this stuff all on my own!! 😉
For more great Chinese food recipes be sure to check out: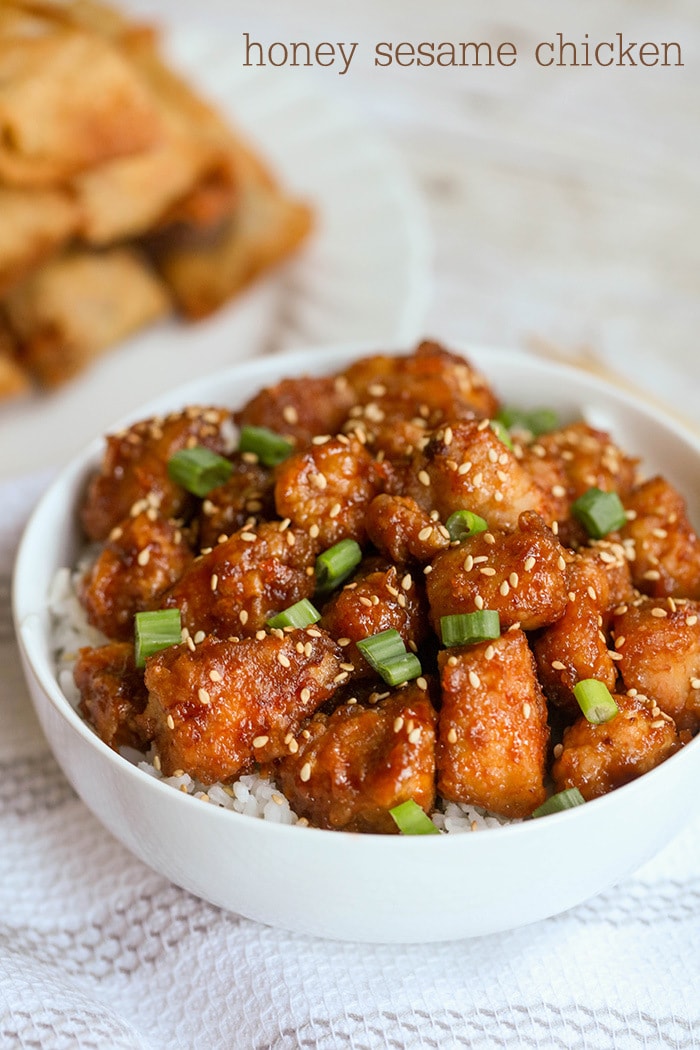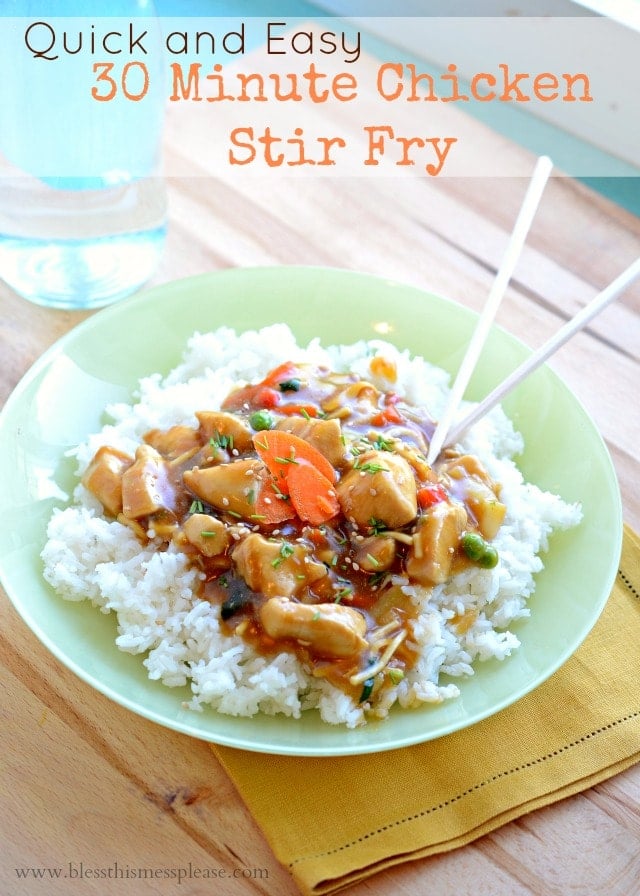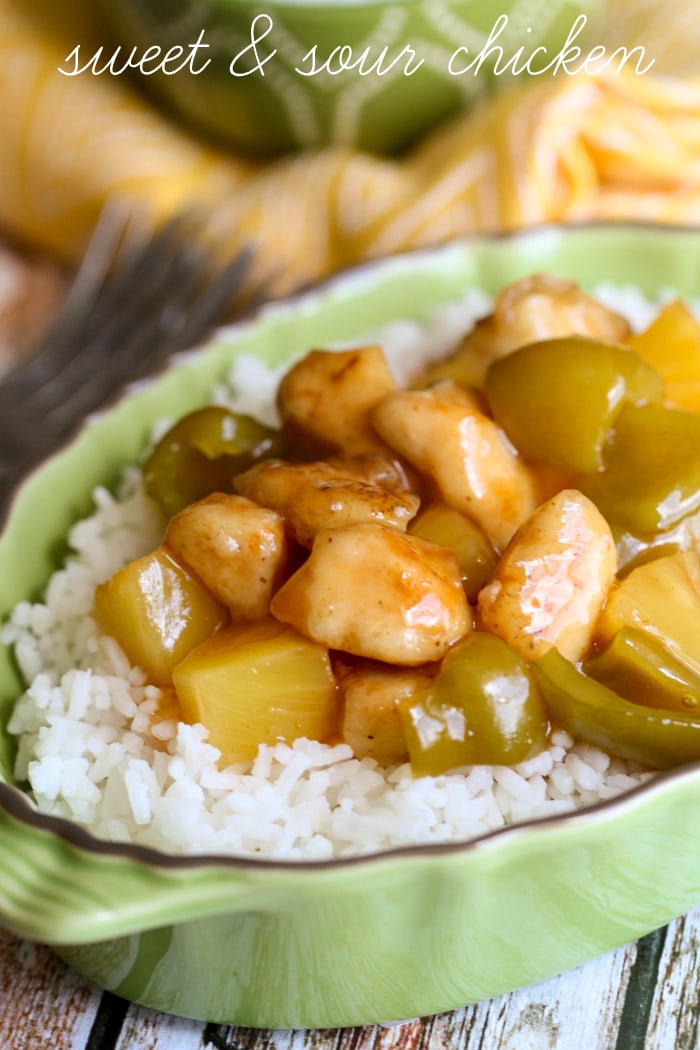 I'm curious… do you celebrate the Chinese New Year, and do you love Chinese as much as we do?
For all Chinese recipes go HERE.
For all Lil' Luna recipes go HERE.
And get weekly emails with monthly freebies by signing up for the Lil' Luna newsletter. 🙂
For even more great ideas follow me on Facebook – Pinterest – Instagram – Twitter – Periscope.
ENJOY!
Pictures for this recipe were re-taken by Alicia of The Baker Upstairs.