Keep the kitchen cool and save time by using these delicious and easy slow cooker recipes. They are simple and SO delicious.
More Collections: Crock Pot Appetizers, Crockpot Dinner Ideas, Easy Dinner Ideas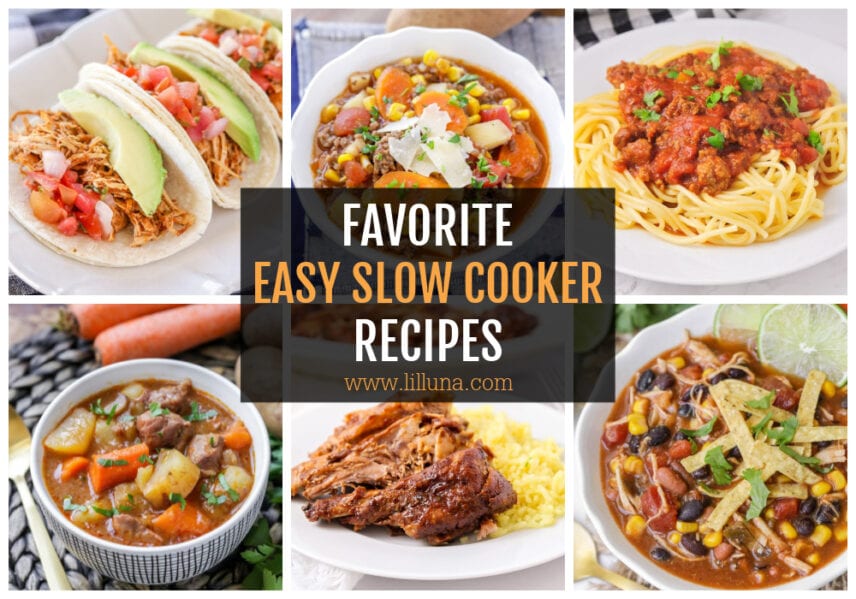 Time saving meals
Slow cooker meals are a great way to save time when you have a busy day. And I think we can all agree they've saved us a few times when life gets crazy.
What I love about these meals most is they can be prepped the morning of so whenever you are ready to eat, your meal is ready too!
The following easy slow cooker recipes are "dump and go" meals, have few ingredients, or require little prep time.
Whether you're looking for an easy main dish or soup, there's a slow cooker recipe here for you!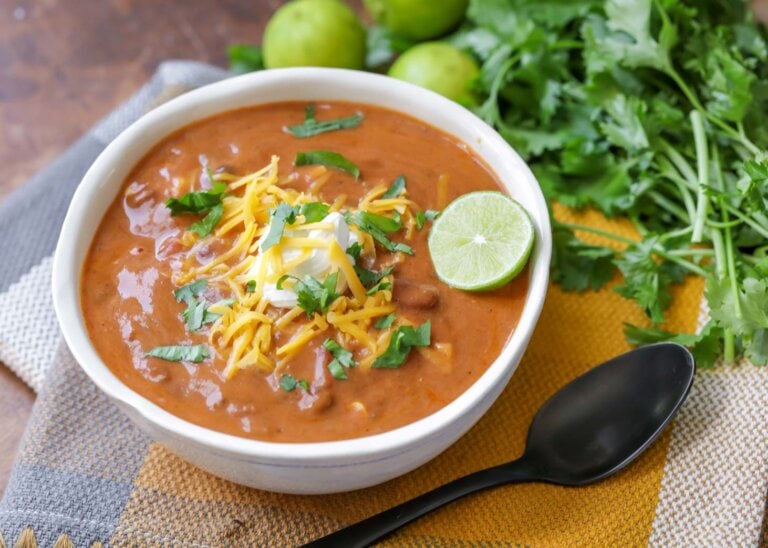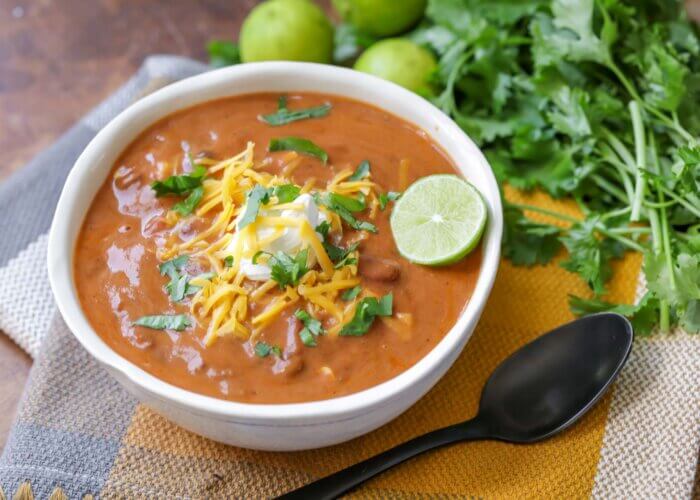 Crock Pot Cooking Tips
What you need to know about Crock Pot Cooking:
On my site I use Crock Pot and Slow Cooker interchangeably. In either case, I am referring to the classic crock pot which has a ceramic pot that is heated on all sides. 
The LOW setting generally takes twice as long to cook a dish than using the HIGH setting. Most dishes can cook for 6-8 hours making them a perfect dish to come home to after a long day of work.
Aside from a few appetizers most recipes are designed to be cooked in a 5-6 qt appliance. For a proper cook food should take up at least ½, but not more than ¾ of the pot.
Use a crock pot liner for easier clean up.
Frozen raw meat is not recommended for crock pots. Be sure to put your meat in the fridge the night before so it's ready to be used. 
Avoid removing the lid because a significant amount of heat escapes and you'll need to add up to 20 minutes to get the pot back to the right temperature.
Be sure you don't completely forget about your cooking food as they can overcook in the pot.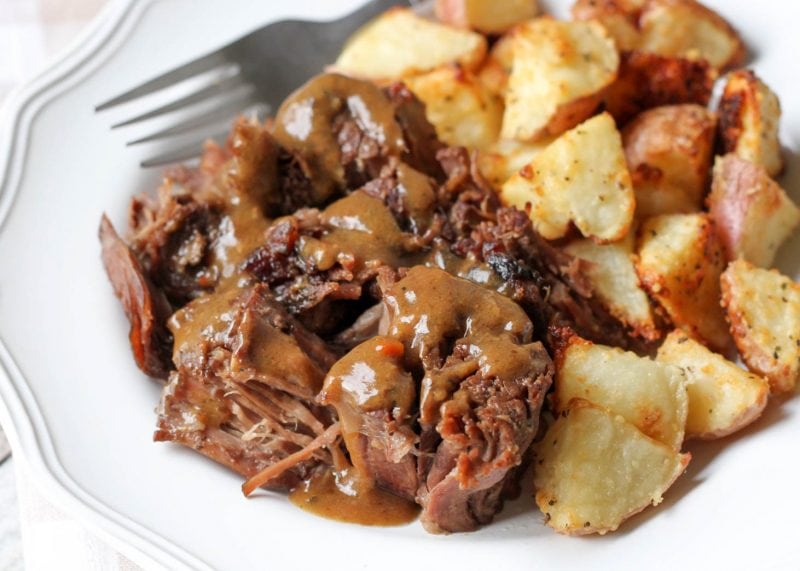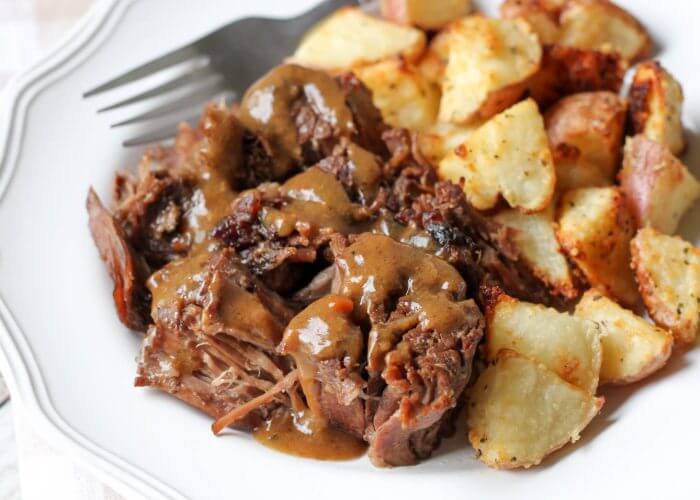 Browning Beef
Many recipes call for browning beef before adding it to the pot. I will always make sure to brown ground beef for the best flavor and texture and so that the oil and fat can be removed. Other meats don't have to be browned. It just depends on what your preference is.
Honestly, I feel like everything made in a crock pot is super easy. Even so I've divided some of our favorite recipes into a few easier categories:
Recipes that only require 8 ingredients or less
Dump and Go
Less than 10 minutes of Preparation
---
Easy Crockpot Meals
All of these recipes have 3-8 ingredients. Some of them are dump and go, others only take a little bit of preparation. Doesn't get any easier than that!!
---
Easy slow cooker SoupS
A lot of these soups are also "dump and go". I much prefer making soup in the crockpot over the stovetop because it tends to involve much less babysitting on my part!
Be sure to check out even more recipes on this collection: Crockpot Soup Recipes.
Make sure to check out all of our Crock Pot Recipes!
For more collections: Crockpot Side Dishes, Crockpot Chicken Recipes, Crock Pot Soup Recipes