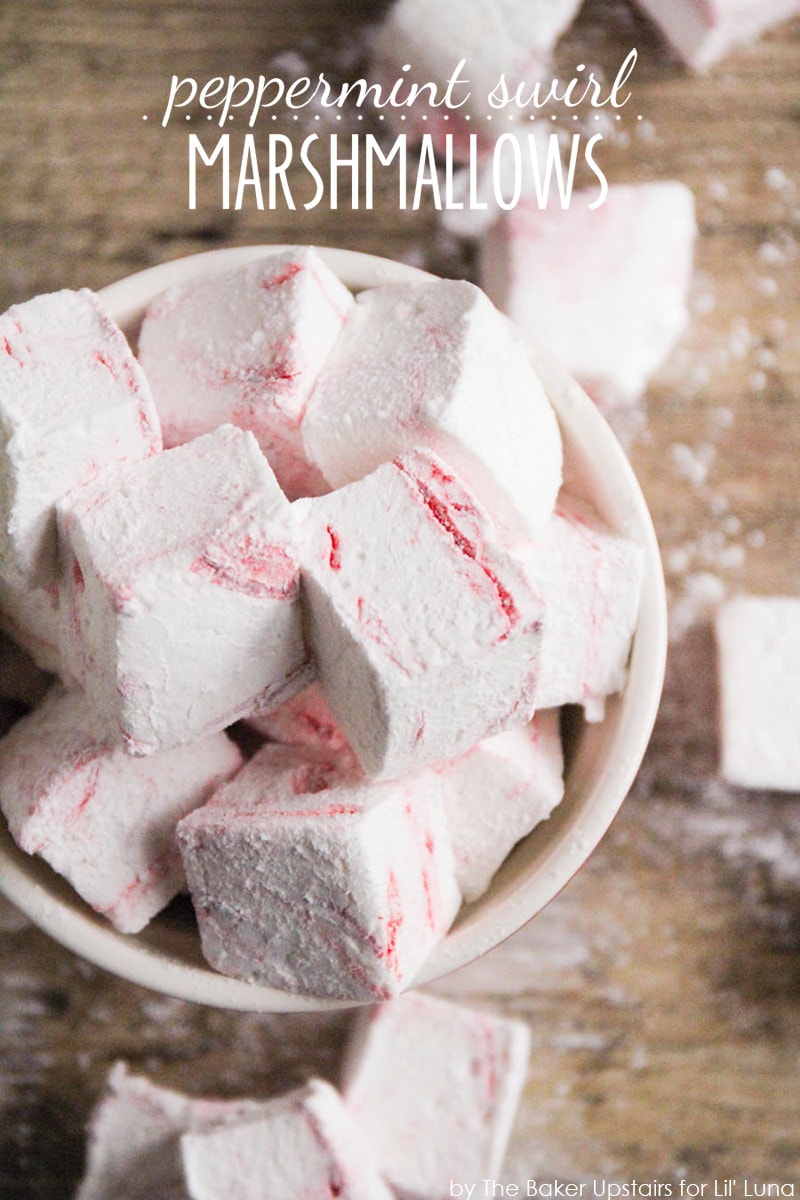 Hello Lil' Luna readers! It's Alicia from The Baker Upstairs, and I am so excited to share a super fun holiday recipe with you today! These peppermint swirl marshmallows are perfect for the holiday season, and so addictingly delicious! If you haven't made homemade marshmallows before, you are definitely in for a treat. They are sweet and fluffy and delicious, and even better than store-bought marshmallows!
Although homemade marshmallows may seem complicated, they're actually pretty simple and easy. They do tend to make the kitchen a little sticky, but they are easy to clean up and so delicious that a little stickiness is worth it! This was my first time making swirl marshmallows, and I love how pretty the swirls are!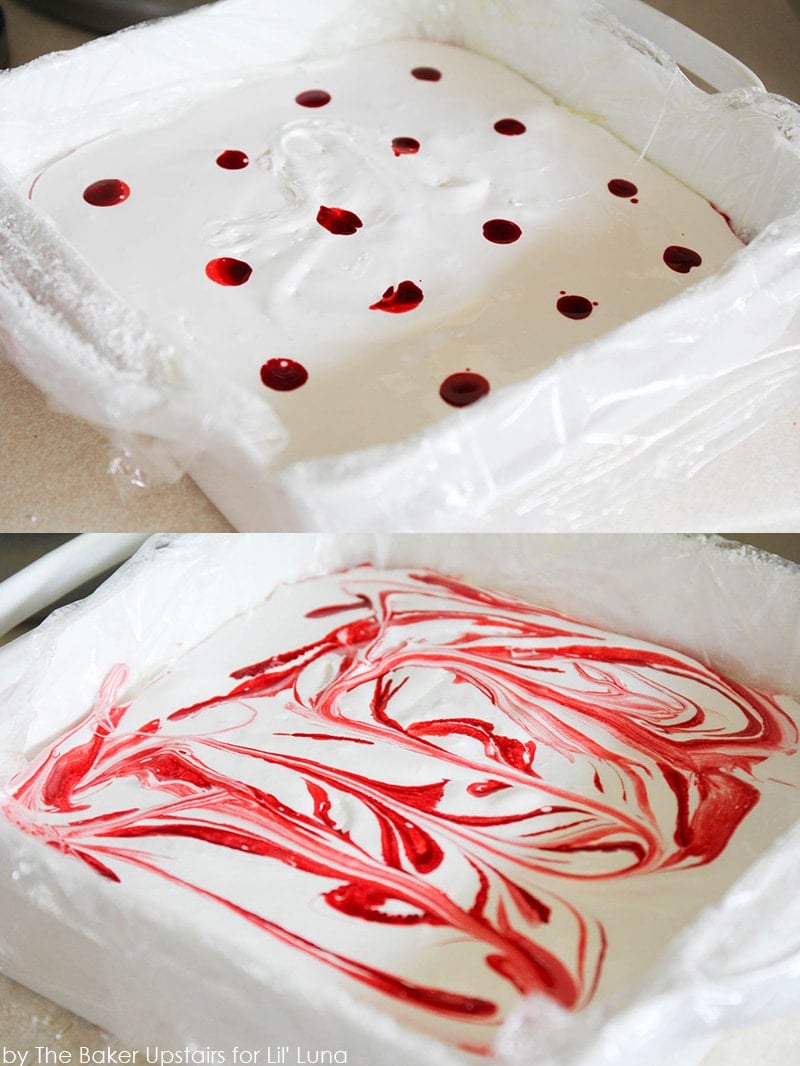 The peppermint in these marshmallows is just perfect without being overpowering, and they are the most delicious complement to a warm cup of hot chocolate! I think homemade marshmallows are particularly yummy in hot chocolate, because they get all gooey and melty and add so much richness to the hot chocolate.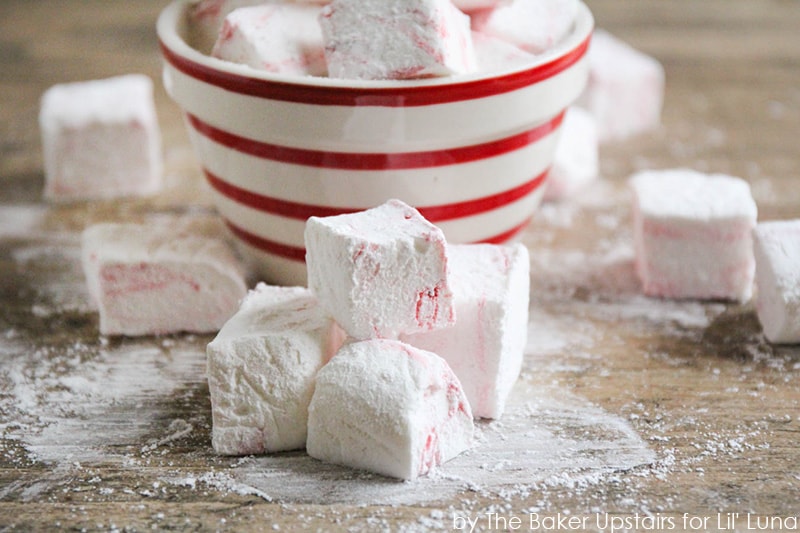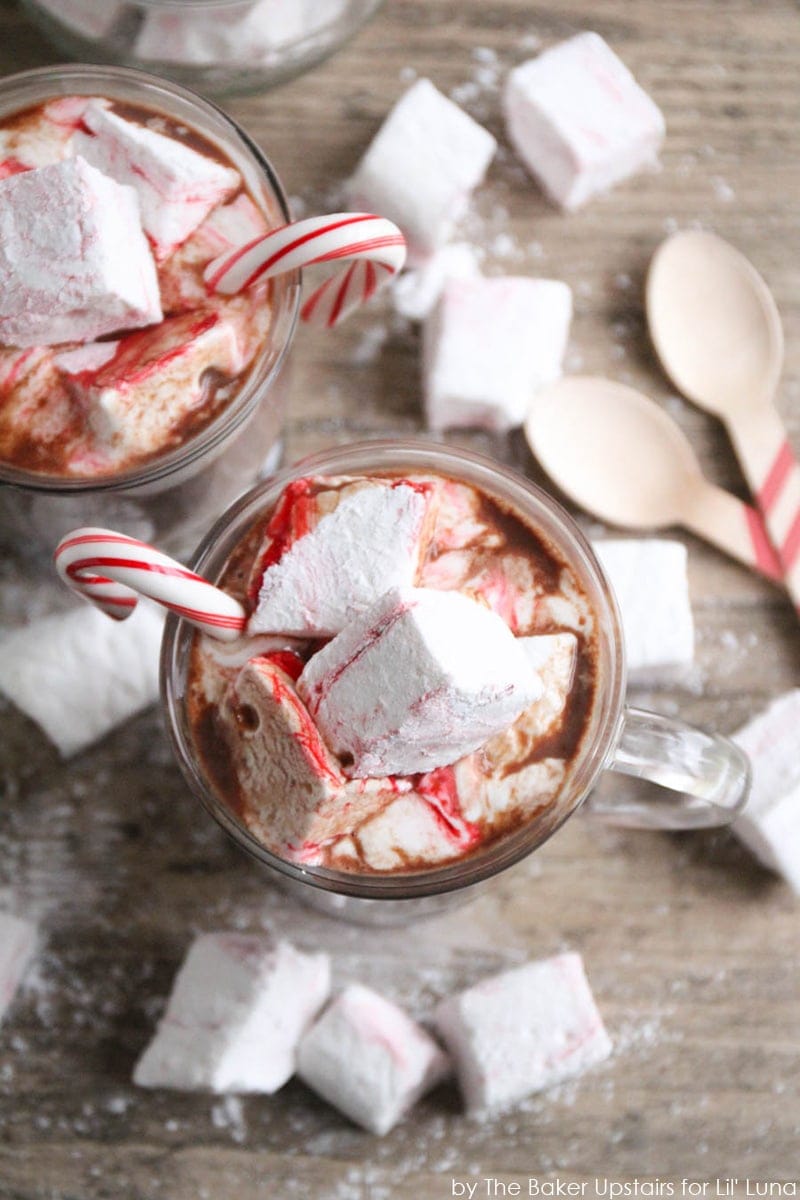 The whole family loved these marshmallows, but my two little girls are especially obsessed! They keep asking if they can have marshmallows for breakfast. 🙂 These marshmallows would also make a great gift with a packet of cocoa mix, or would make delicious s'mores! They are such a fun treat to enjoy this holiday season, and I hope you'll love them as much as I do!
Peppermint Marshmallows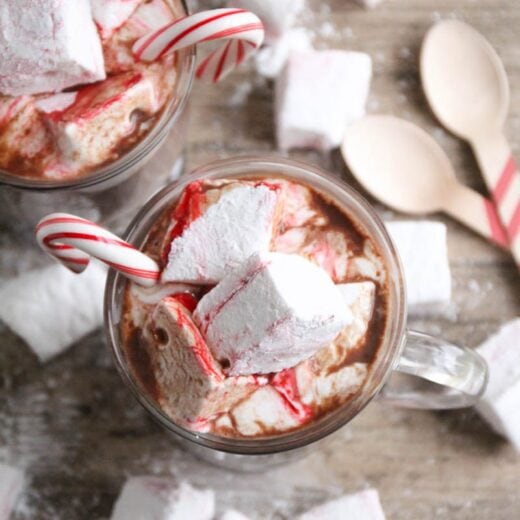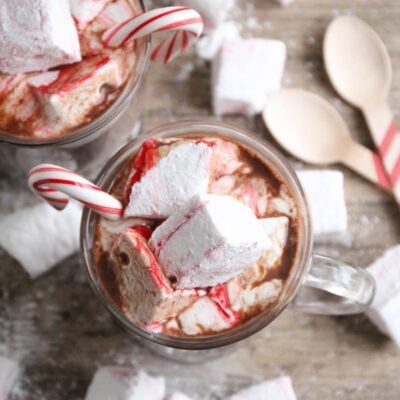 Homemade Peppermint Swirl Marshmallow recipe - a holiday treat that is perfect on it's own or in hot cocoa! These are so soft and are made with peppermint extract, sugar, corn syrup, powdered sugar, and unflavored gelatin.
Ingredients
1

cup

cold water

3

envelopes

unflavored gelatin

1 1/2

cups

sugar

1

cup

light corn syrup

pinch

salt

1

tsp

peppermint extract

red food coloring

(optional)

1/3

cup

powdered sugar
Instructions
In a large bowl or the bowl of a stand mixer, mix the gelatin into ½ cup of the cold water. Let the gelatin sit and dissolve while you cook the other ingredients.

Prepare a 9 x 9 or 8 x 8 baking dish by lining with plastic wrap and spraying lightly with cooking spray, then dusting with powdered sugar.

In a medium sauce pan, whisk together the remaining ½ cup water, sugar, corn syrup, and salt. Heat over medium heat until the sugar is dissolved, then increase the heat to medium high. Using a candy thermometer for accuracy, heat the mixture to 240 degrees, then remove from heat.

With the whisk attachment on your stand mixer, turn the speed on low and slowly and carefully pour the corn syrup mixture into the gelatin mixture. (You could also do this with a handheld mixture, just have an assistant nearby to help you pour the hot mixture, and be sure to keep the speed low.) Add the peppermint extract and increase the speed to medium. Beat on medium until the mixture is light and fluffy like marshmallow cream.

Spread about half of the marshmallow mixture in the prepared pan. Add some dots of food coloring (if using) and swirl them through the mixture using a knife or a toothpick. Pour the remaining marshmallow mixture on top and repeat the steps with the food coloring. Sprinkle powdered sugar over the top of the marshmallows and cover. Let sit 6-8 hours or overnight to cool completely before slicing.

When the marshmallows are ready to slice, use a pizza cutter to cut the marshmallows into squares. Toss lightly with powdered sugar (I like to just add them to a zipper bag with a little powdered sugar and shake them around). Store in an airtight container for up to two weeks.
adapted slightly from A Beautiful Mess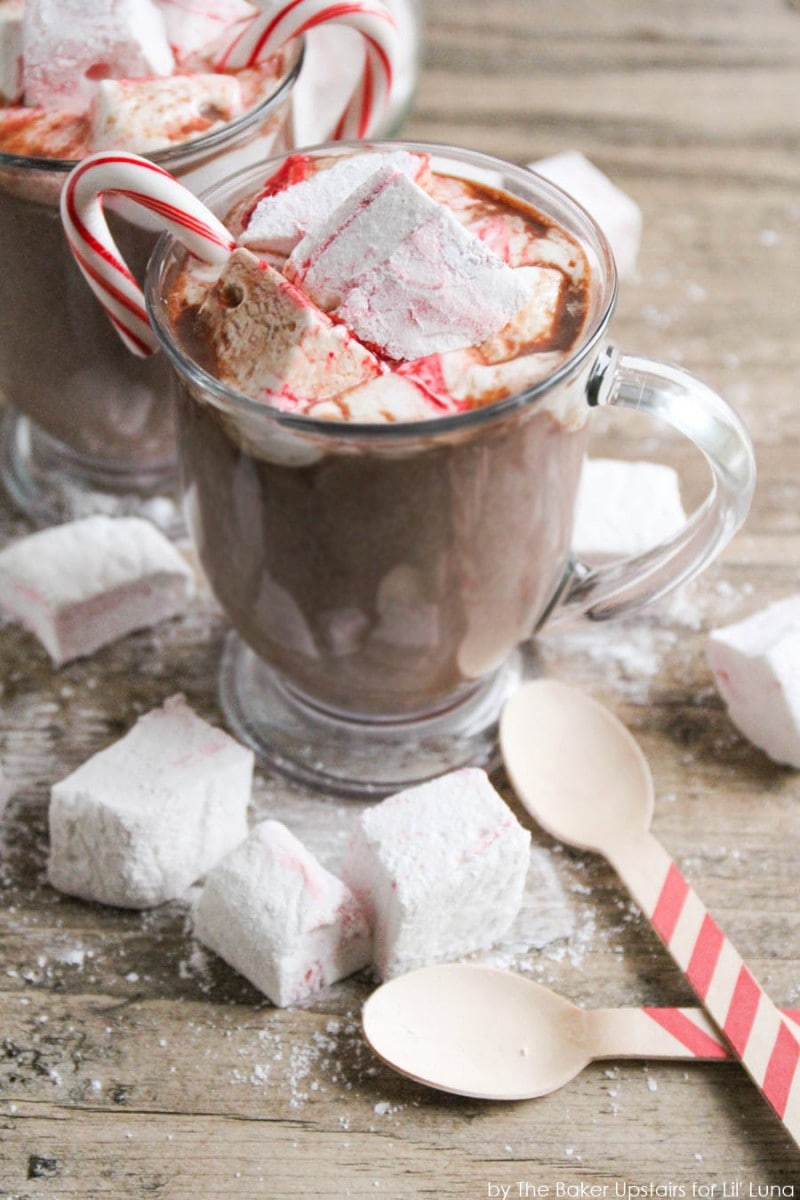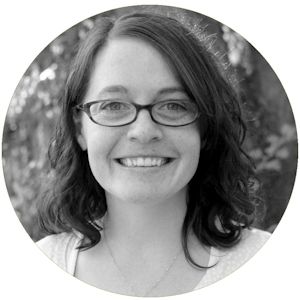 _____________________________
We LOVE peppermint treats at our house, and I'm super tempted to make s'mores out of these.
Doesn't that sound so good?! Thanks for sharing this recipe Alicia!!
For more awesome recipes from her, head over to The Baker Upstairs.
And for even more delicious peppermint recipes, check out these posts: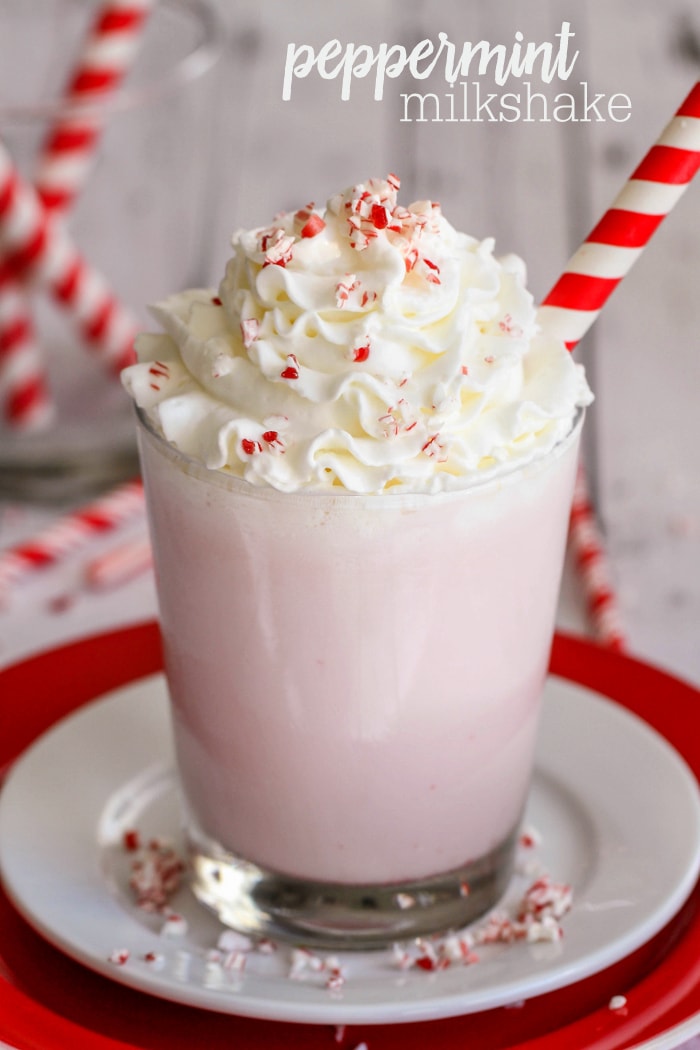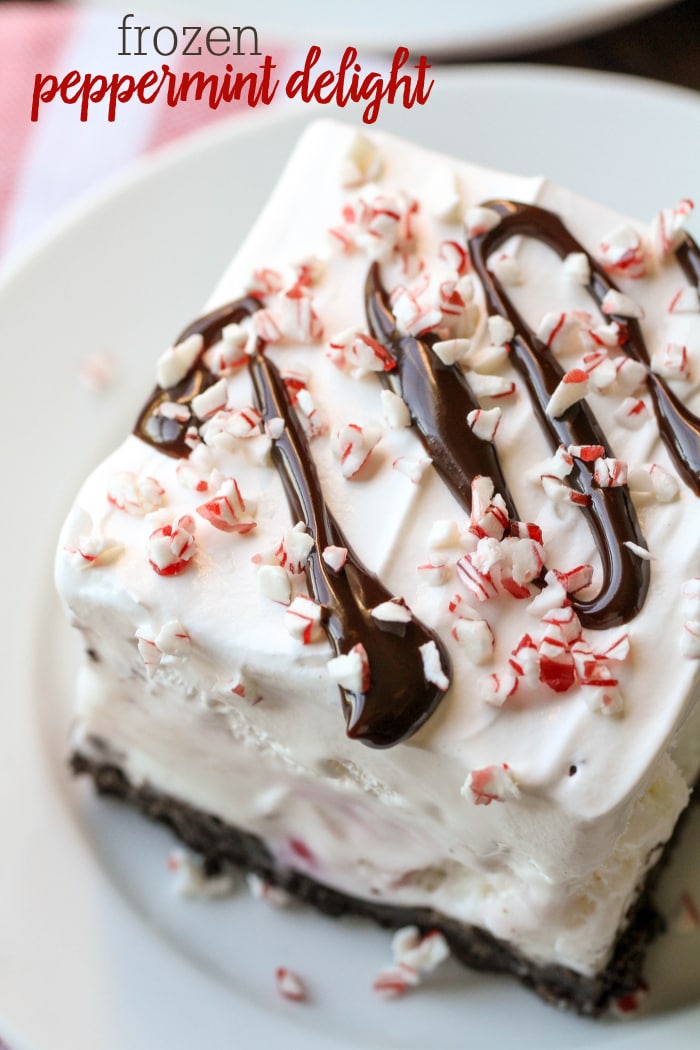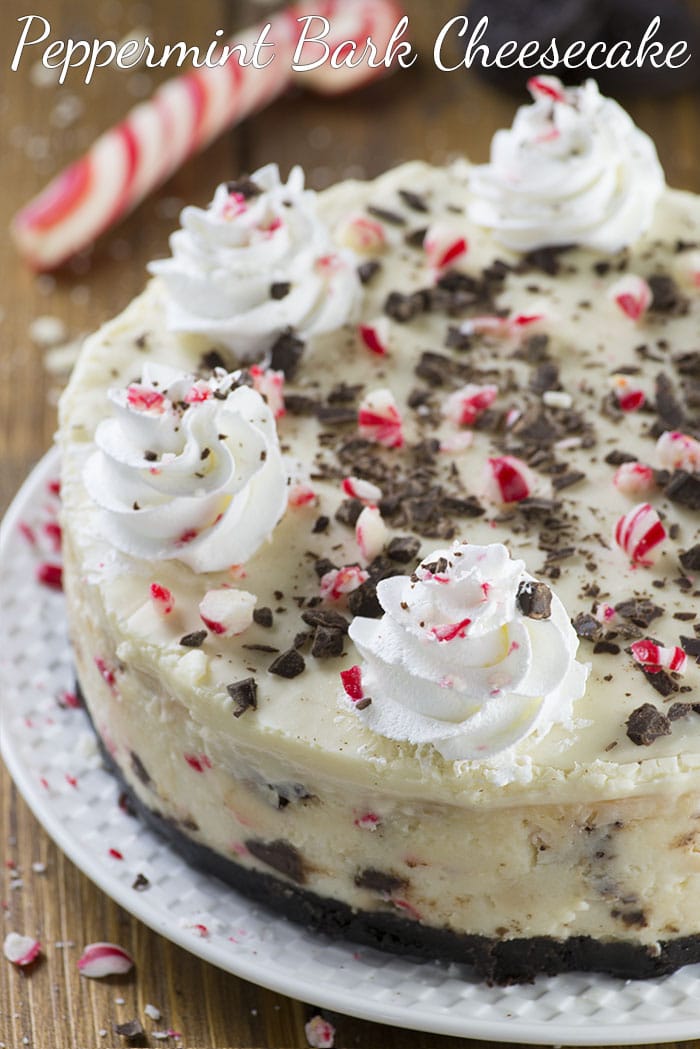 For dessert recipes, go HERE.
For all recipes go HERE.
For even more great ideas follow me on Facebook – Pinterest – Instagram – Twitter – Periscope.
And get weekly emails with monthly freebies by signing up for the Lil' Luna newsletter. 🙂
ENJOY!!