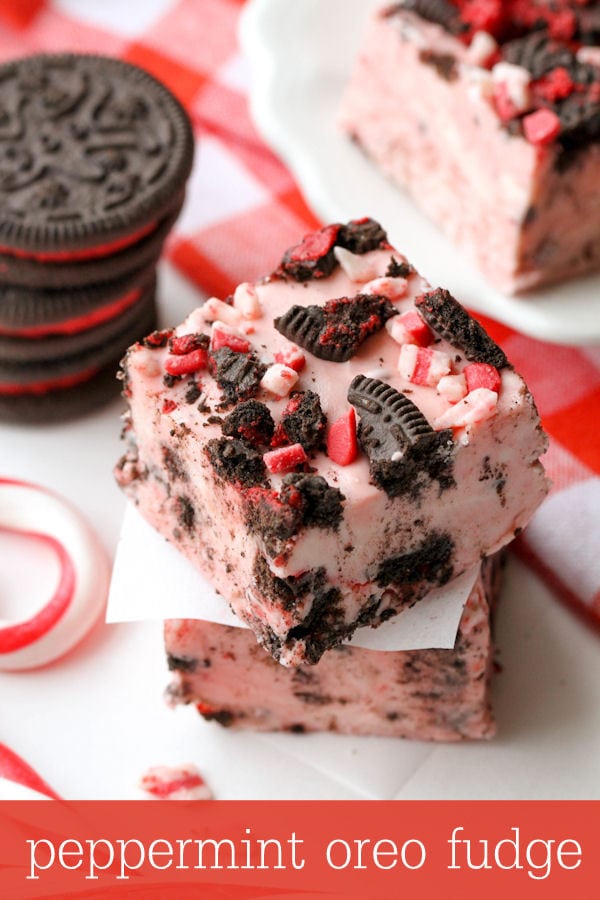 Hello, it's me – Lily!
I'm at home right now. Guess what? I had to miss two days of school this week because I was sick. But do you know what that means? I get a TON of time off from school because I don't have any school next week!! I just can't wait. I'm already thinking of fun things we can do like maybe go to Bass Pro to see Santa. 🙂
Do you remember how I like fudge a lot? Well, my new recipe today is fudge!! Peppermint Oreo Fudge! It has chunks of Oreos and Peppermint pieces. I think you will love it. It's a great holiday treat and would even make a great gift. You can put it in a box and give it to your friends. They'll love it because it's delicious. Here's the recipe for you to try out:
Peppermint Oreo Fudge Recipe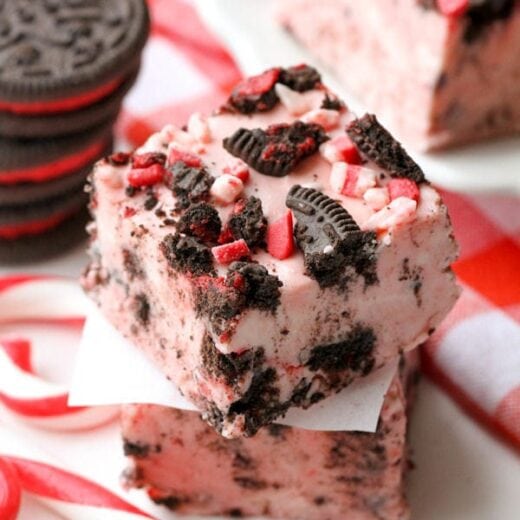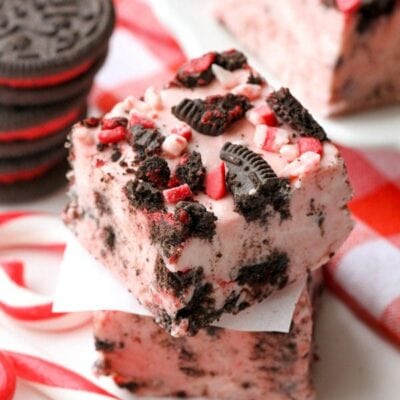 Delicious Peppermint Oreo Fudge - a great holiday treat that is easy AND yummy! Ingredients include marshmallow fluff, heavy cream, white chocolate chips, oreos, and Andes peppermint crunch bits.
Ingredients
Instructions
Begin by putting parchment paper in a 9x9 pan. This keeps the fudge from sticking to the pan.

Put the white chocolate chips and marshmallow fluff in a big bowl. Set aside.

In a pan melt the sugar, heavy cream, salt and butter on medium heat until it starts to boil. Cook for 5 minutes.

Pour the hot stuff into the bowl of chocolate chips and mix with the mixer until it's smooth and soft.

Mix (fold) in half of the peppermint Crunch Bits and all the crushed Oreos. Pour into your pan.

Sprinkle the rest of the peppermint crunch bits on the top. Press down a bit. Put in the fridge for 3-5 hours to let it set. Hope you like it!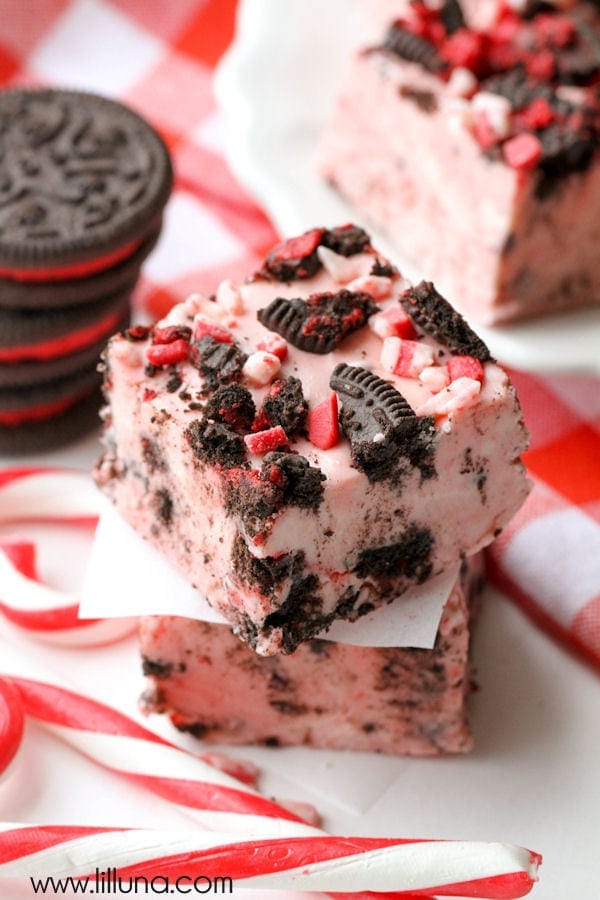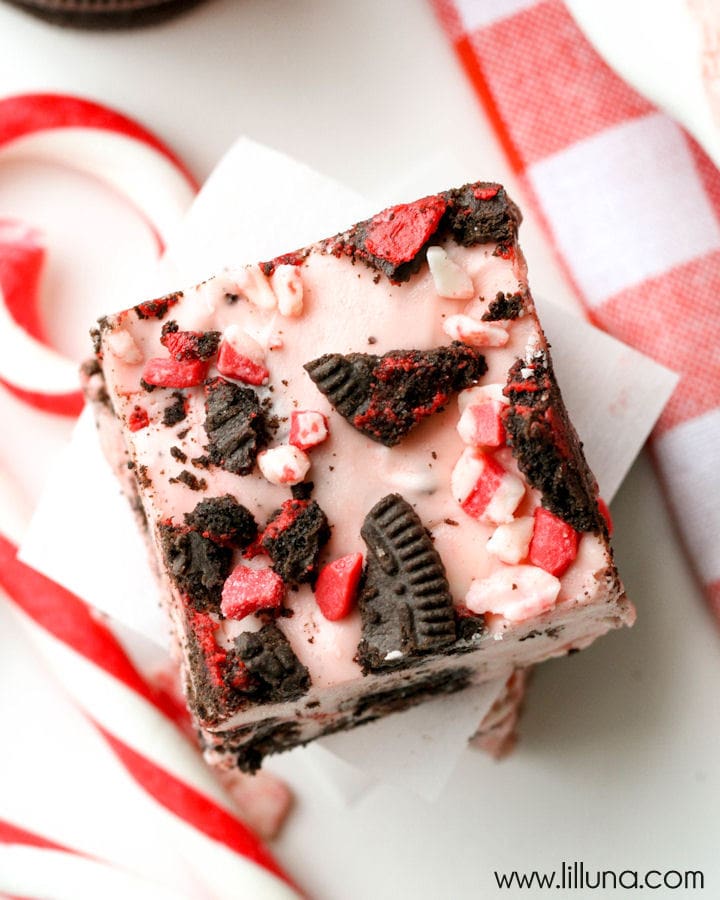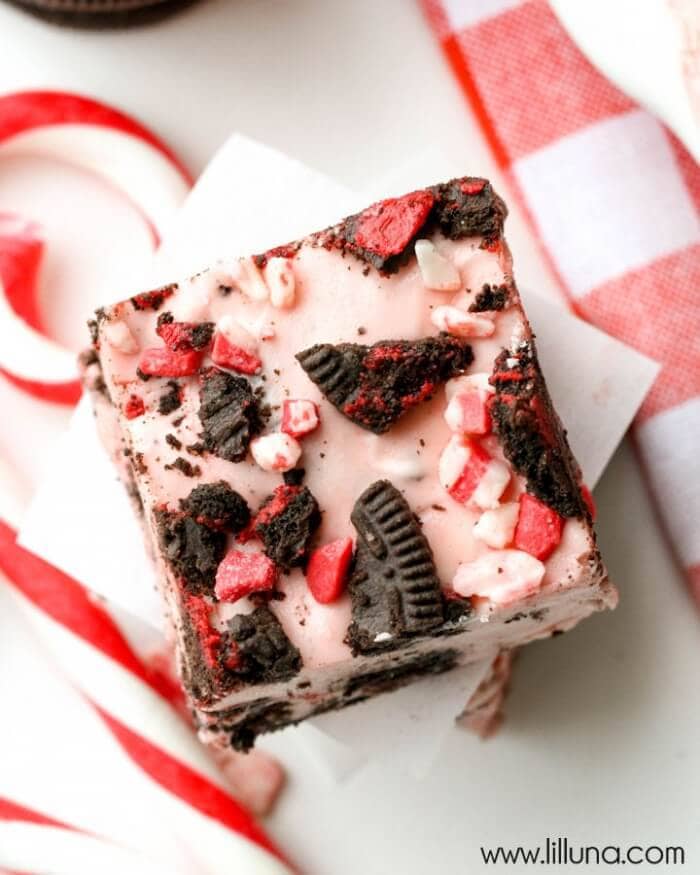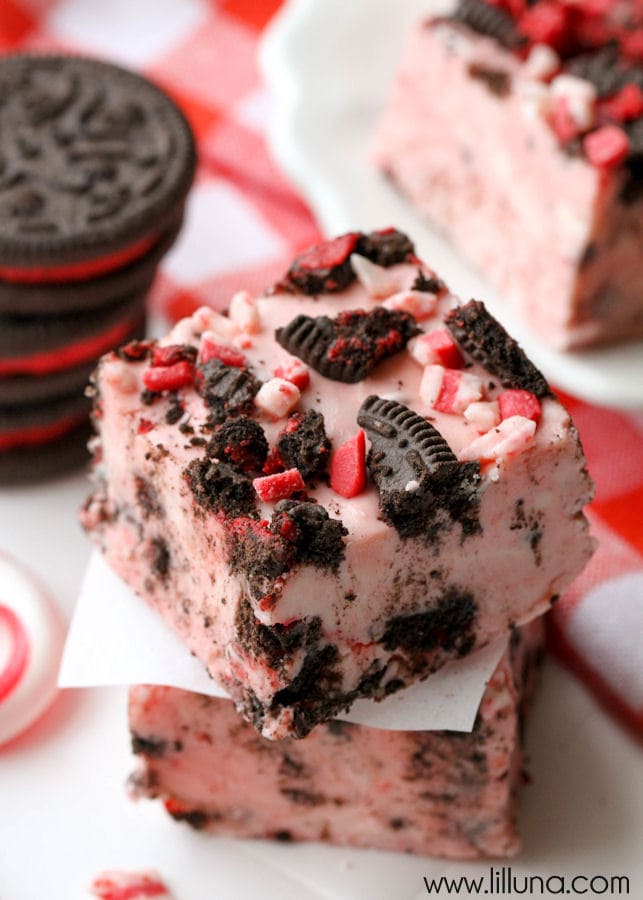 YUMMMMMMY!!!
I like this fudge a LOT!
The peppermint and oreos make it so good. 🙂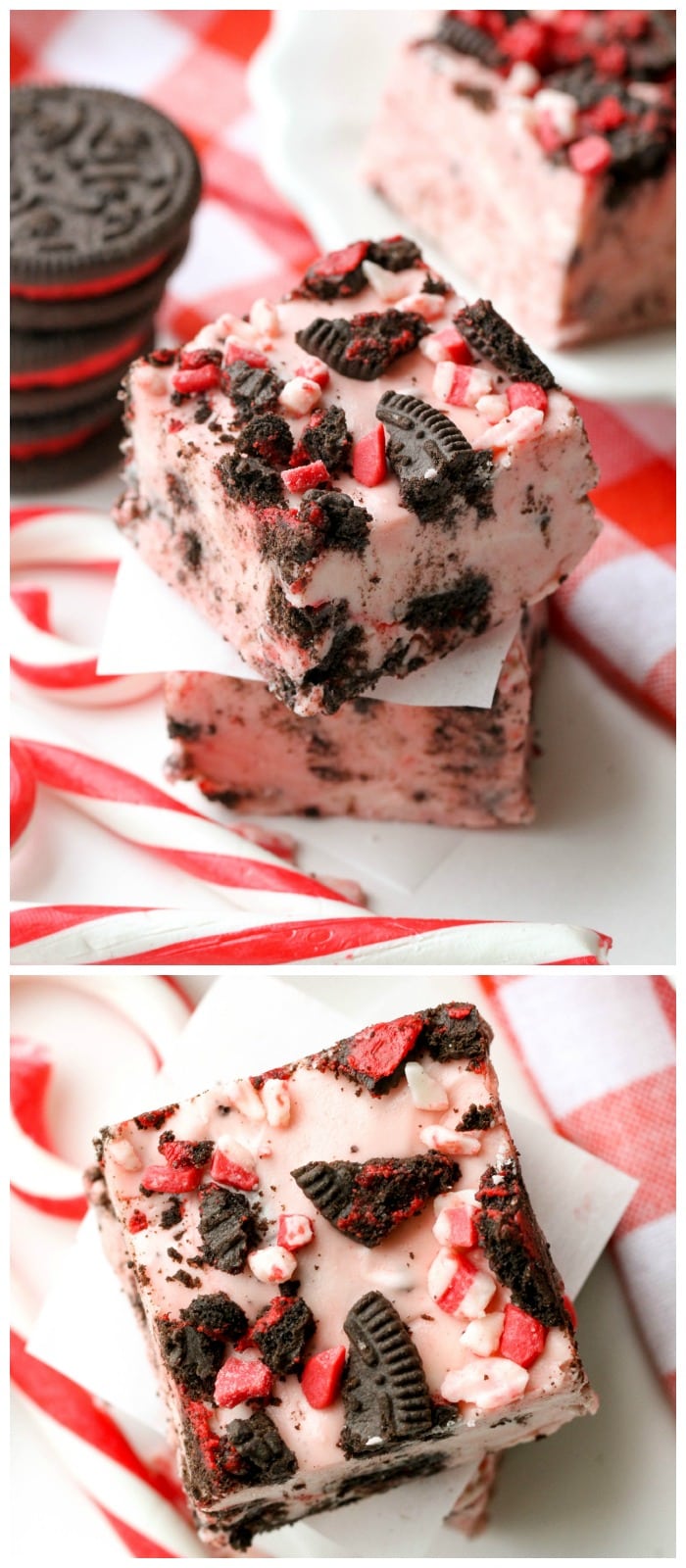 I hope you like my recipe.
I hope you can come back again soon for more yummy treats from me.
Love, Lily
—————————————–
I think you may also likes these recipes too: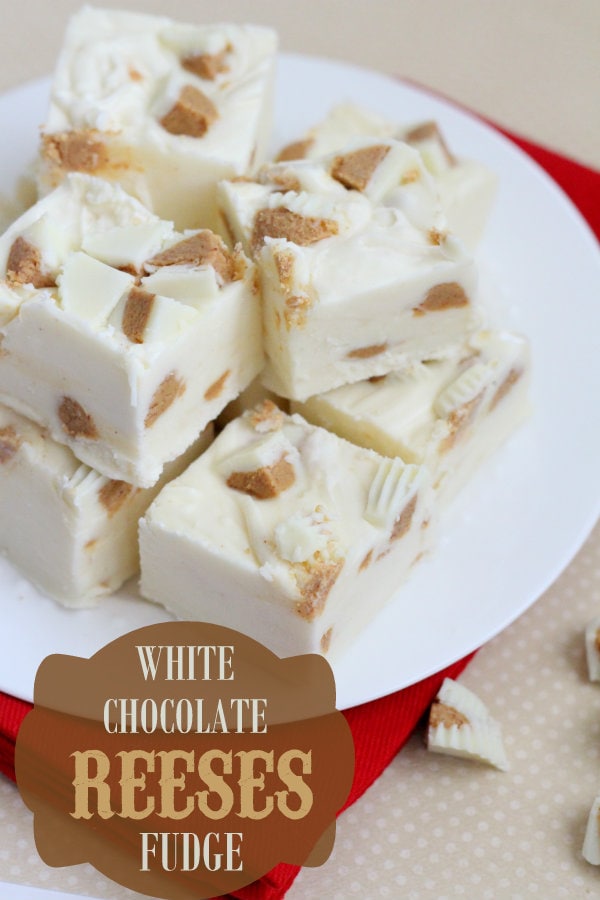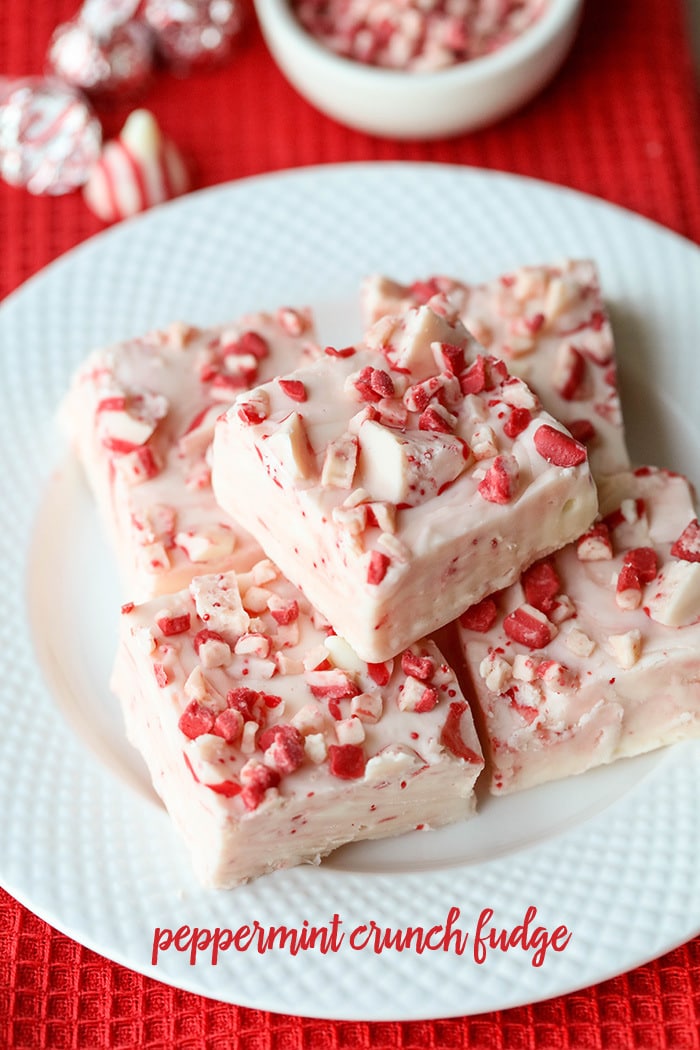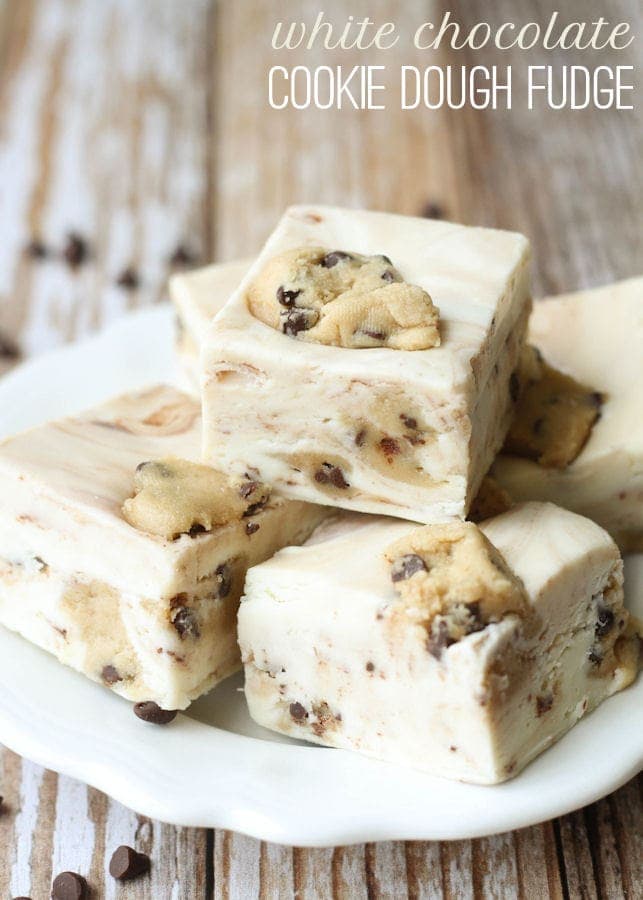 White Chocolate Cookie Dough Fudge
I hope you have a Happy Thanksgiving!!
For all sweet treats by Lily go HERE.
For all desserts go HERE.
And get weekly emails with monthly freebies by signing up for the Lil' Luna newsletter. 🙂
For even more great ideas follow me on Facebook – Pinterest – Instagram – Twitter – Periscope – Snapchat.
ENJOY!!