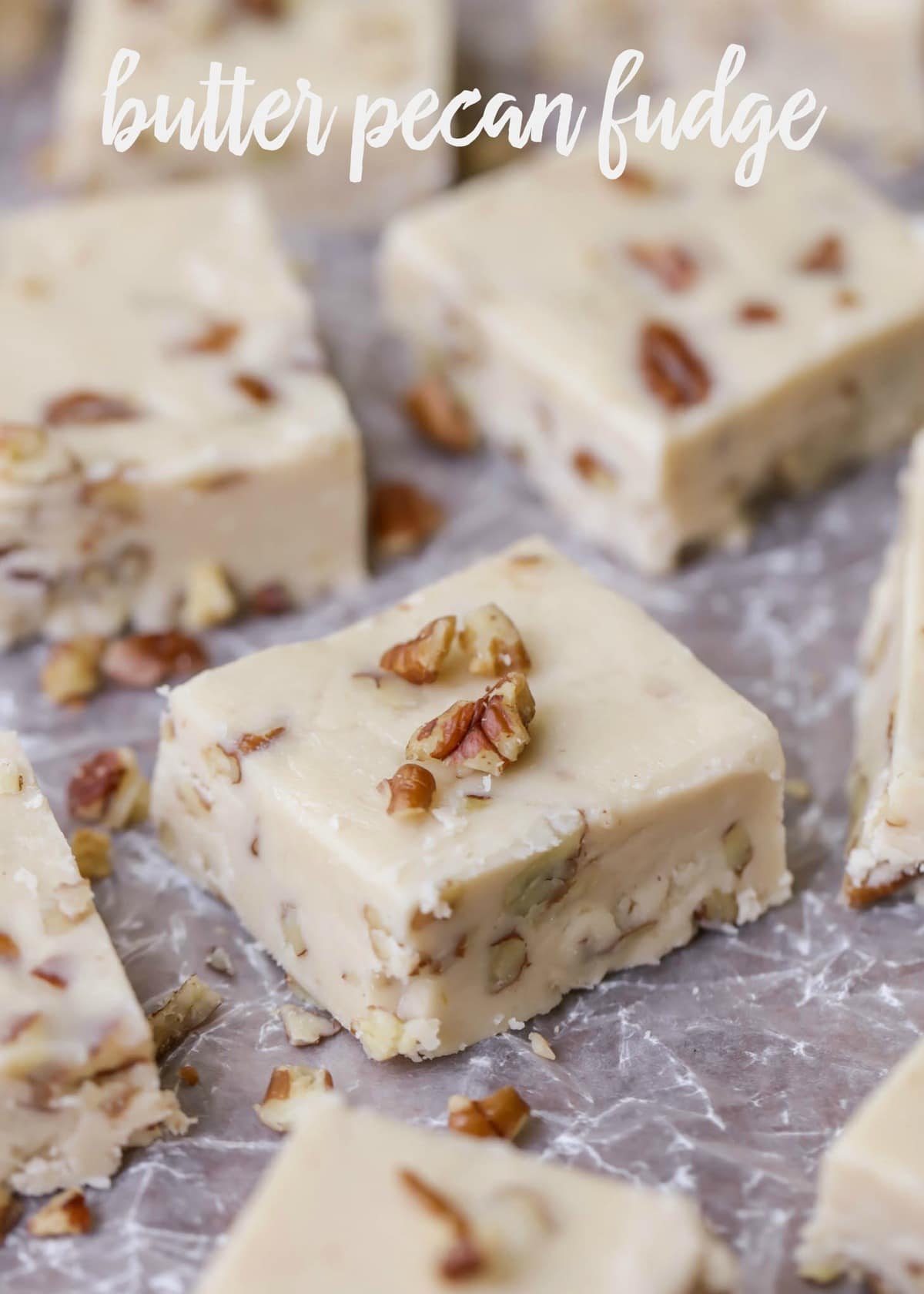 Fudge made its debut in America around the late 1800's. A 30lb slab was made for a school auction in NY and it quickly gained attention. As you know, many different concoctions have been created since then. You can find hundreds of crazy recipes all over the internet. You can even find a few here on LilLuna. Our sweet Lily is a big fan of fudge, and has many yummy recipes like this White Chocolate Reese's Fudge, or this Peppermint Fudge, perfect for the Christmas season.
I myself, have never really been a huge fan of fudge. That is, until I tried this crazy good Butter Pecan Fudge. I kept sneaking small squares that probably added up to 3/4 the pan. Oops!! Its that good, folks! You'll need a candy thermometer and a little bit of patience, but the results are worth it.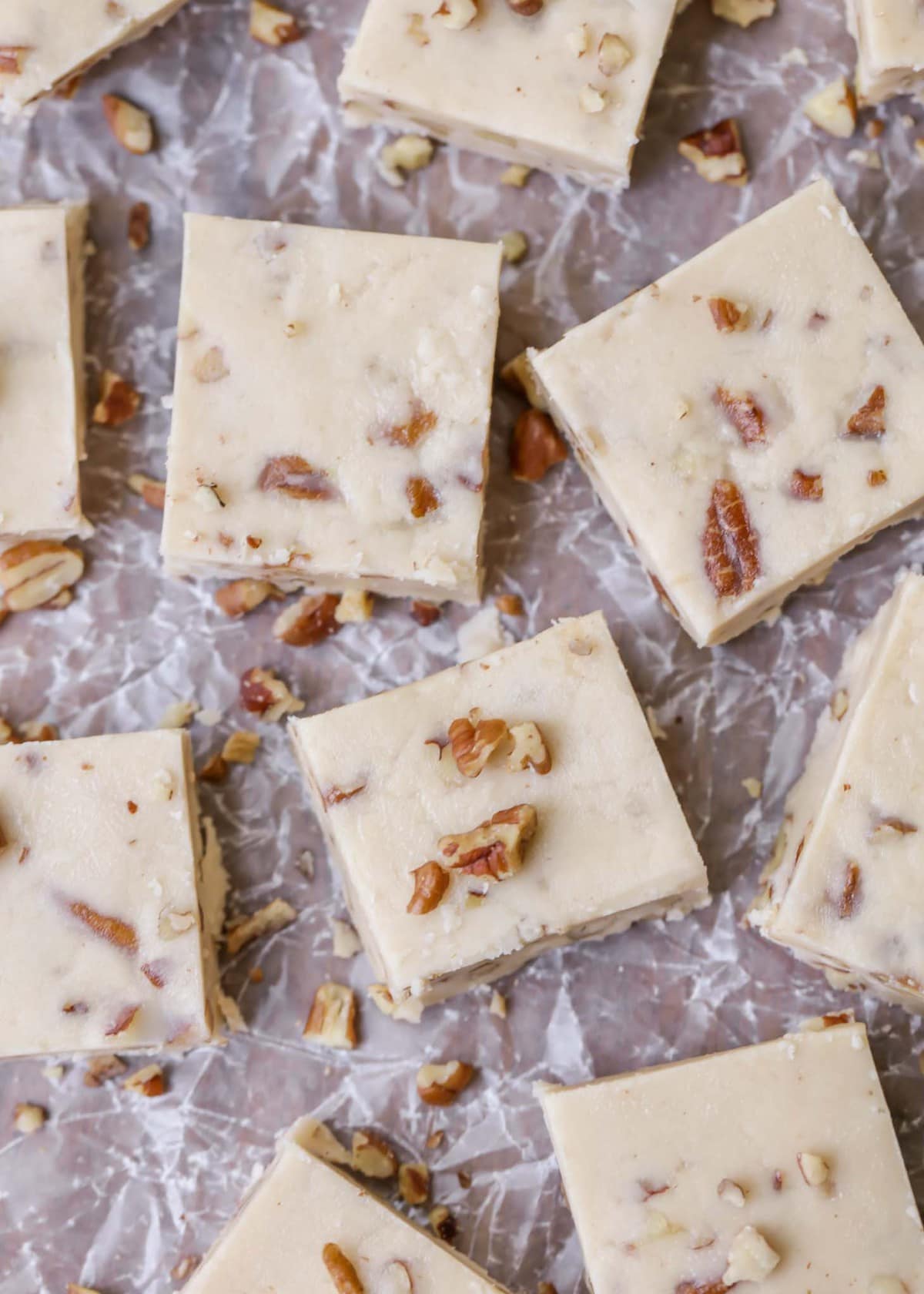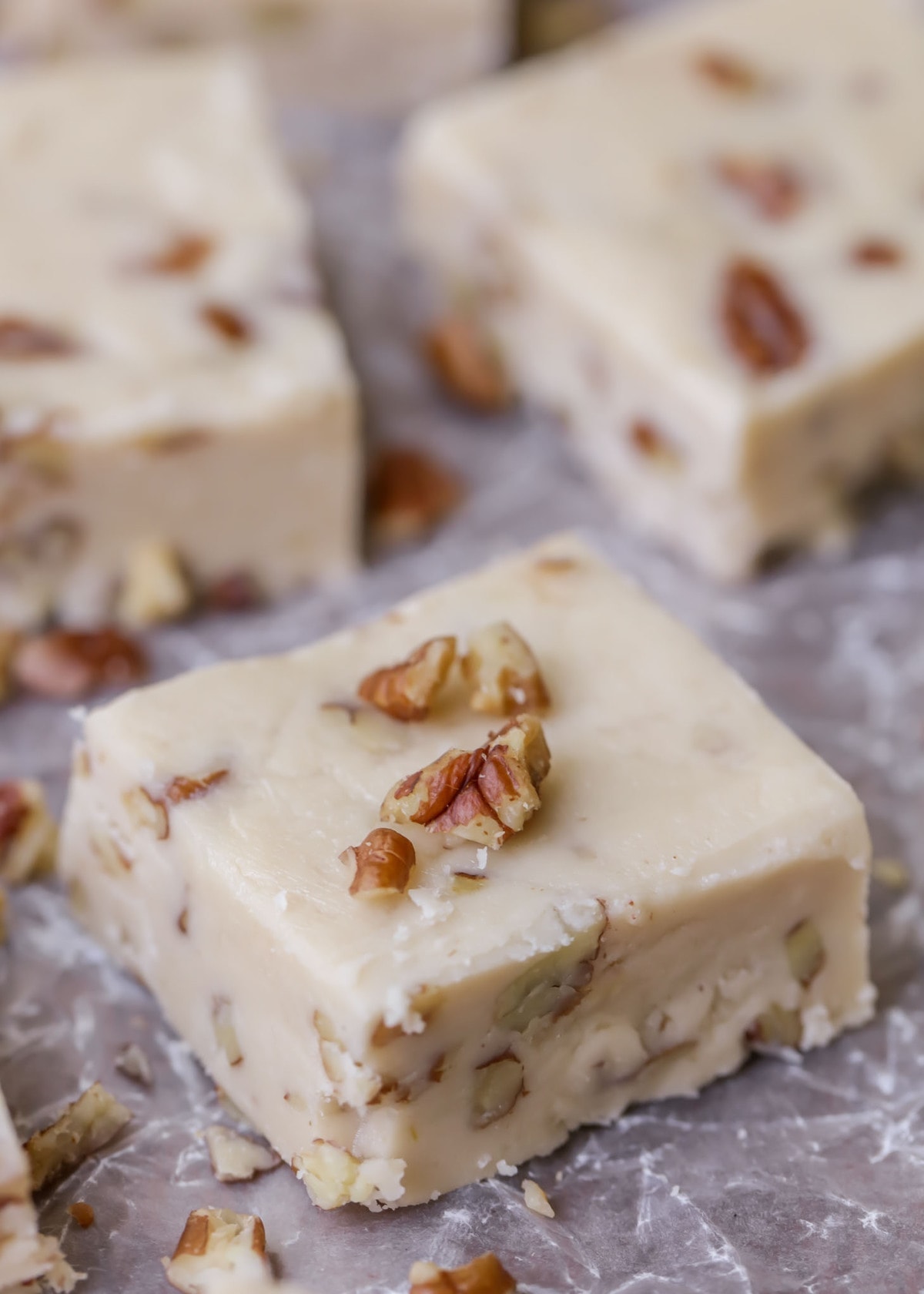 We all know that fudge can be a little expensive at the chocolate shop, but you can make a whole tray of it for pretty cheap when you make it at home.
For more favorite fudge recipes, check out: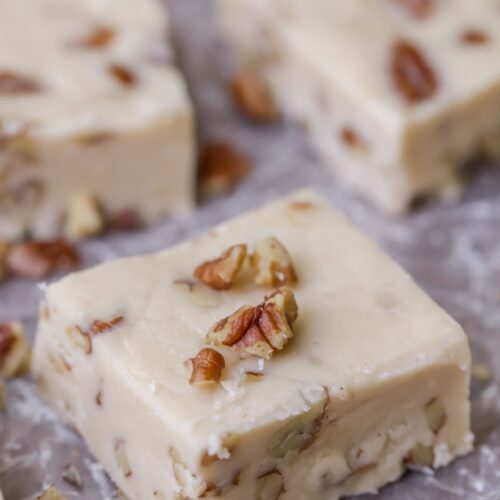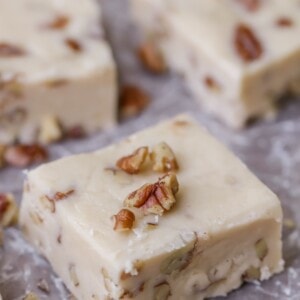 Butter Pecan Fudge
The BEST Butter Pecan Fudge - this fudge recipe is perfect to enjoy at the holidays or to gift to friends and neighbors.
Ingredients
1

tsp

plus 1/2 cup butter

cubed

1/2

cup

granulated sugar

1/2

cup

packed brown sugar

1/2

cup

heavy whipping cream

1/8

tsp

salt

1

tsp

vanilla extract

2

cups

sifted powdered sugar

1

cup

coarsely chopped pecans

toasted
Instructions
Line an 8x8-in. pan with parchment paper; set aside.

In a medium pot, combine buter, sugars, whipping cream and salt. Stir constantly until it becomes a rapid boil. Monitor temp (without stirring) until thermometer reads 234 degrees F.

Remove from heat and add vanilla (without stirring).

Cool mixture to about 110 degrees (may take up to 30 minutes). Beat with spoon until fudge mixture starts to thicken. Slowly stir in powdered sugar until smooth. Add nuts and continue stirring until fudge is thick and loses sheen.

Spread into prepared pan. Pat off excess butter on top if necessary and refrigerate for at least 1 hour.

Using parchment paper, lift fudge out of pan, and cut fudge into squares. Store between layers of waxed paper in an airtight container.
Adapted from Taste of Home.